Teenagers benefit significantly from opening a child's checking account with a debit card and learning the personal finance skills that come with it.
Encouraging teenagers to get a checking account early in life will help them achieve financial freedom sooner.
Axos Bank's First Checking Account is one of the top options for teens ready to open a checking account. Let's dive deeper into what Axos Bank is, details about its First Checking Account, the pros and cons, alternative teenager checking accounts, and more.
What is Axos Bank?
---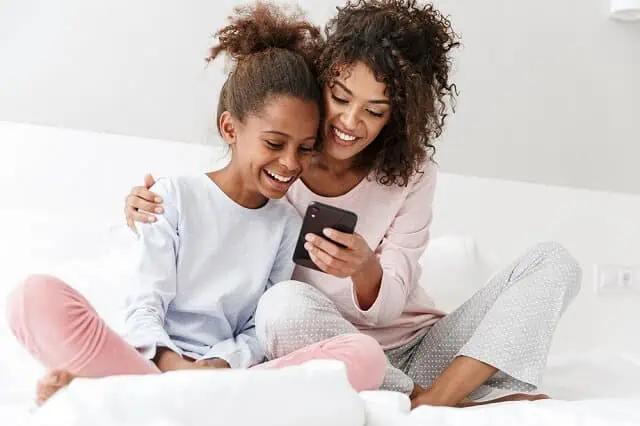 Axos Bank is a full-service, online-only bank that focuses on technology-driven finance. The mobile app allows you to do everything you can with a standard bank. It provides educational articles, financial calculators, and more.
The FDIC insures accounts for up to $250,000 per depositor in every account ownership category. Axos Bank offers checking accounts, savings accounts, CDs, money market accounts, mortgages (and refinancing), a self-directed trading invest account, various personal loans, and more.
Several different types of checking accounts are available, including:
Essential Checking Account (similar to a standard checking account)
CashBack Checking Account (cashback without needing a credit card)
Rewards Checking Account (varying interest rates depending on balance and usage)
Golden Checking Account (designed for people aged 55 and above)
First Checking Account (joint bank account for teens and adults)
Axos stands out from competitors with its lack of fees and wide-ranging features. In addition to no monthly fees, overdraft fees, ATM fees, and non-sufficient funds fees (all of which we'll go more into), you aren't charged for early account closure or incoming wire transfers.
Related: Best Credit Cards for Kids to Build Credit & Money Habits Early
What are Teen Checking Accounts?
---

In the United States, you need to be at least 18 years old to be the sole owner of a checking account. However, many banks allow teenagers as young as 13 to have a bank account—so long as a parent or guardian acts as a joint owner.
The teenager can be the primary account holder. Both the teen and the adult owner can make deposits and withdrawals. Checking accounts are helpful for teenagers who have jobs and need direct deposit accounts.
These accounts also teach young adults responsibility and can give them a sense of independence. They learn valuable financial skills like using a debit card for teens, setting up direct deposit payments, money management, and transferring money to a savings account.
Teenagers with checking accounts should monitor their accounts and take note of how they spend money. Overall, it's a wise move for parents to create a joint checking account with a responsible teenager.
But not all checking accounts for teens are the same. Some checking accounts come with various fees, such as a monthly maintenance fee, overdraft fees, and more. There are also differences in available features and interest rates.
Related: 6 Best Teen Checking Accounts [Bank Accounts for Teenagers]
Axos First Checking Account Overview
---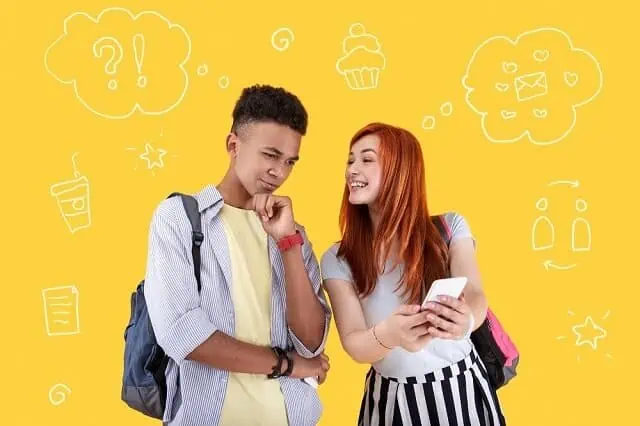 Axos Bank's First Checking Account is designed for teens between 13 and 17 (up to 18 years old in Alabama). All that is needed to get started is a $50 minimum deposit. These checking accounts have no monthly fees and no overdraft fees.
The bank will reimburse up to $12 in domestic ATM fee charges every month. To help prevent teenagers from overspending, there are daily transaction limits of $100 cash and $500 by debit card. Parents can't remove these limits.
The annual percentage yield (APY) is 0.10%. In general, online banks tend to provide a better annual percentage yield than physical banks. Axos Bank comes with several valuable features (discussed more later) and is dedicated to security.
To ensure nobody besides the teenager and adult joint owner can access the account:
All accounts have active fraud monitoring
Automatically logs out of inactive sessions
Axos doesn't share usernames or passwords
Axos regularly checks for viruses and malware
Has 2-step authentications
Uses 128-bit Secure Socket Layer (SSL) encryption.
When a teenager turns 18, it's possible to convert the First Checking Account into a different checking account, such as an Essential Checking, Rewards Checking, or CashBack Checking account.
The parent or guardian can then remove themselves as a joint account owner and allow the new adult to control the checking account completely.
Related: 18 Best High-Yield Investments [Safe Options Right Now]
Who Should Open an Axos Bank First Checking Account?
---

An Axos Bank First Checking Account is an excellent option for teenagers who want the convenience of an online-only account. You can do everything from the app.
However, this account isn't the best fit if you think you'll need to visit a physical bank to conduct financial transactions.
In-person customer service isn't an option either, but they provide 24/7 customer support for your account online. If you want the peace of mind that you can reach customer service at any time, this is invaluable.
Many banks are only available during normal business days and hours. Sometimes, financial issues can't wait until Monday.
Axos is an excellent fit for teenagers who want to save money on banking fees. Axos doesn't have any monthly fees or overdraft fees, nor ATM fees. Instead, it provides ATM fee reimbursements up to $12 each month.
Axos has all of the main features you expect for a checking account and can be transitioned into their account once they reach adulthood. Aptly named, it works well as a teen's very first checking account.
With the wide range of features, it's still a good fit for teenagers who already have some banking experience as well.
For teenagers who already have a checking account but want to switch, Axos provides a "No-Hassle Switch Kit." The kit has a step-by-step list on how to change banks easily.
Axos Bank First Checking Account Features
---
Axos Bank has a variety of no-fee features that make banking easy for teenagers.
Account Alerts
---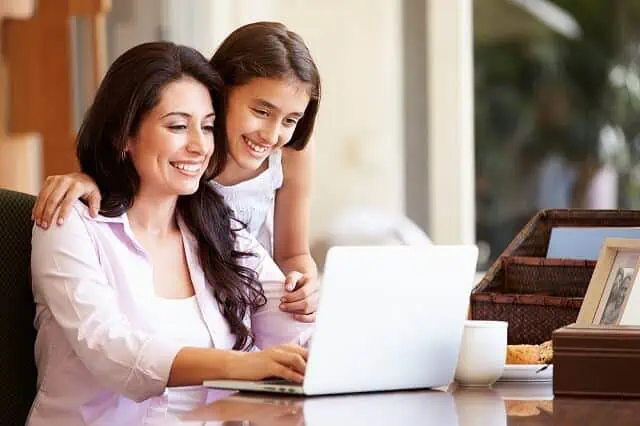 Parents can watch where their kids spend money through account alerts received as real-time push notifications, emails or text messages.
Further, they can track transfers made from the account and lock and unlock the card from the Axos checking account's mobile app and dashboard.
Cash Deposits
---
Teenagers frequently get paid in cash for tasks, such as babysitting or as an allowance. Axos is an online-only bank, but you can still make cash deposits.
Members log in to the app and use the ATM locator to find ATMs that accept cash deposits to make a cash deposit. Alternatively, using Axos' partnership with Green Dot Network®, they can deposit cash at many popular retailers, including:
Walgreens
Walmart
CVS
7-Eleven
ACE Cash Express
Dollar General
Kroger
Rite Aid Safeway
The members tell the cashier to add the provided cash directly to their Axos Bank debit cards at these locations. Usually, the amount has to be between $20 and $500, but some places allow up to $1,500.
Although Axos Bank doesn't charge a fee for the transaction, the retailers might charge up to $4.95. For teenagers who are paid solely with cash, it might be easier to use a physical bank.
However, if teenagers are mainly paid through checks or direct deposit (or the parents fund the account), the process is cheap and simple enough to do on rare occasions cash is needed.
No Monthly Maintenance Fees
---
Axos has no monthly maintenance fees, and you'll never have to pay just for keeping an account open.
Free Debit Card for Teens
---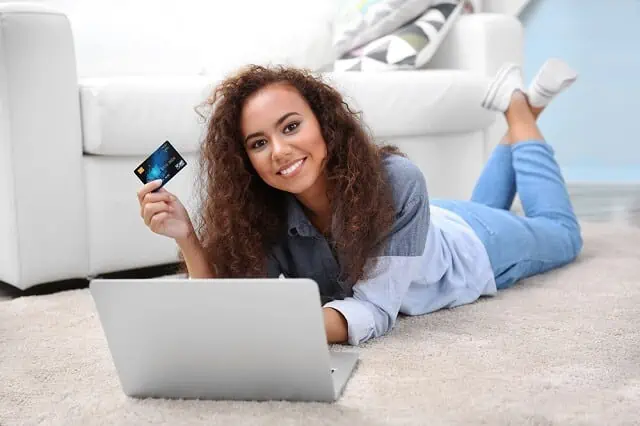 You can use your Axos free debit card for teens almost anywhere Visa is accepted, including internationally. Point-of-sale transactions are limited to $500 per day.
Debit cards are an excellent way for teens to practice money management. Everything involving the card can be done online, including activating, deactivating, reactivating, ordering a replacement, and sending a travel notification.
Related: 15 Best Prepaid Debit Cards for Teens & Parents [Reloadable]
Peer-to-Peer Transfers
---
When teenagers eat together, carpool, or do other group activities, they need to pay each other back for expenses quickly.
Axos lets teens make peer-to-peer payments directly from their checking accounts online. Only an email or phone number is needed to send a secure payment.
Adult Co-Owner (Joint Account Owner)
---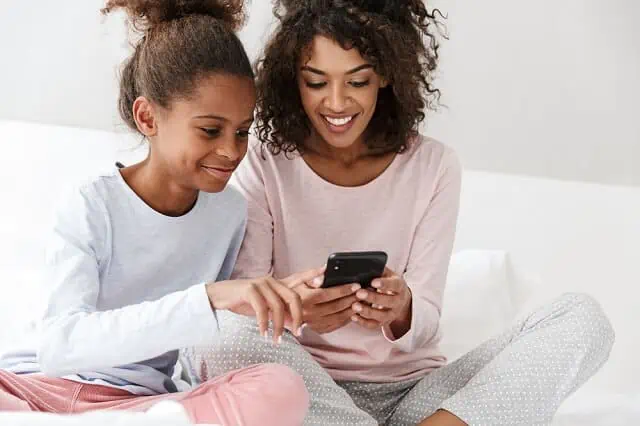 While the teenager can be the primary account holder, the account requires an adult to be a joint account owner. The co-owner has all of the same perks and responsibilities.
Sharing an account makes it easy for the adult to deposit extra money into the banking account and check that the teenager uses sound money management techniques.
Parents can help fund the account through bank transfers, direct deposit transfers, or debit or credit card transactions.
Earn Interest (Low Annual Percentage Yield)
---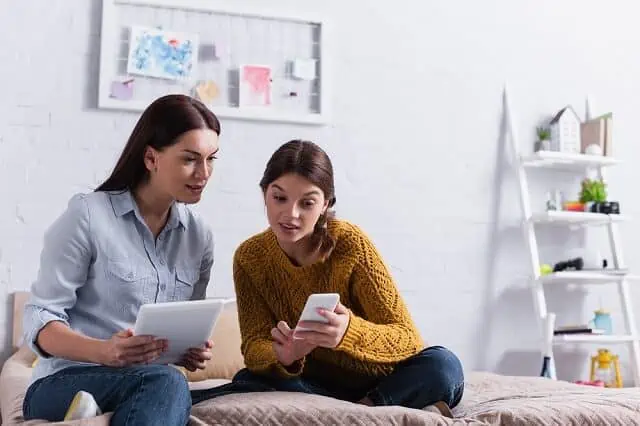 Teenagers can earn interest at a rate of 0.10%, and no minimum balance is required to start earning interest.
When the main focus is earning interest, you can make more money with high-yield savings accounts or a money market account than with most checking accounts.
However, high-yield savings and money market accounts often have a minimum balance requirement and don't have debit cards. While this is a low annual percentage yield, it's for an account that is being actively used.
Teenagers should also have a savings account to put the money they won't need soon to earn more interest. For a teenager checking account, this APY is similar to other top competitors.
Domestic ATM Fee Reimbursements (up to $12 per month)
---
Axos Bank has 91,000 in-network ATMs with up to $12 in third-party domestic fees reimbursed each month.
If a parent or teen can't or doesn't want to get cashback with the provided debit card, it's easy to take money out through an ATM and get ATM fee reimbursements later.
No Non-Sufficient Funds Fees
---
Non-sufficient funds fees, also called insufficient funds fees, are charged by some banks when a person doesn't have enough money in a checking account to cover the entire amount of a transaction.
Axos never charges members for having insufficient funds or for overdrafting.
No Minimum Monthly Balance Requirements
---
Users pay a minimum deposit of $50 at the opening but face no minimum monthly balance requirements afterward. Fluctuating account balances won't cost you money.
Related: 10 Best Micro-Investing Apps [Small, Automated Stock Trading]
Direct Deposit & Mobile Deposit
---
Axos Bank allows direct deposits into a First Checking Account. Direct deposit accounts are convenient and help teens resist spending part of their paychecks right away.
There is no minimum direct deposit amount necessary to avoid fees (which isn't the case with every financial institution).
The money sent to direct deposit accounts doesn't have to be just from employers. Parents can send their teens money via direct deposit transfers as well.
Axos allows free mobile deposits if members have checks to deposit. You can use a mobile device or computer to send money from a check straight into a First Checking Account any time of day.
Bill Pay
---
While parents should always be covering a child's essential expenses, it isn't uncommon for teenagers to be responsible for some of their nonessential costs.
For example, a teenager with a job might have an agreement with their parents to pay for an expensive cell phone plan they want.
With Axos' Bill Pay feature, parents can schedule payments from a primary account to ensure the teen doesn't miss a cell phone payment. There are no fees for paying bills.
What We Like About Axos Bank First Checking
---
No monthly fees. The account has no recurring monthly fees you need to worry about for having the account.
Free debit card for teens. The account comes with a free debit card for teens to use to learn how about spending money wisely and how to hone child money management skills.
91,000 ATM locations in-network with up to $12 of monthly ATM fees reimbursed. Receive up to $12 per month toward domestic ATM fee reimbursements.
Account alerts. Receive account notifications and alerts when your child has spending activity on their account.
Earns interest. Earn a nominal rate of interest on deposits held in the account.
No minimum deposit. Once making the initial $50 minimum deposit, the account has no minimum balance requirements.
No overdraft or NSF fees. Like the lack of monthly fees, the Axos account doesn't charge overdraft or NSF fees.
Direct deposit for jobs. If your teen has a job and can earn money through direct deposit, their Axos account enables them to receive their paychecks through direct deposit.
Cash deposits are permitted at participating ATMs and within the Green Dot Network. Prepaid debit cards require fees from participating merchants and vendors (e.g., Green Dot Network retailers charge $4.95 per cash reload).
Checking account automatically converts into one of four other free checking accounts with Axos Bank upon reaching 18. This includes Rewards Checking, Essential Checking, CashBack Checking and Golden Checking. Compare this to a prepaid debit card like Greenlight or GoHenry, which don't transition your banking needs into an adult product.
Where Axos Bank First Checking Falls Short
---
No granular parental controls. The card comes with limited parental controls, essentially only allowing parents to track where their teen spends and the ability to lock and unlock the card. Other cards offer more granular controls, blocking specific merchants or spending categories.
No chore or allowance system functionality or automated transfers. This account offers no built-in features for tracking chores nor administering a weekly allowance through automated transfers. Parents can still transfer money from their linked bank account but it needs to be through manual transfers.
No investing functionality through a linked custodial account. While Axos offers its Self-Directed Trading and Managed Portfolios investing apps (some of the best investing apps worth considering), the bank doesn't offer any custodial account functionality for making investments. For that, you'll still need to consider the best stock trading app choices on the market, some of which offer investment accounts for kids like a custodial Roth IRA.
No savings features like Parent-Paid Interest or ability to create Savings Goals. This account doesn't allow the ability to award Parent-Paid Interest to incentivize saving nor the ability to create separate financial goals. These could be useful tools for teaching a kid important personal finance and money management skills.
No money bucketing into different categories for different purposes. All money resides in a single balance within the account, accessible by the debit card.
Axos Bank First Checking Cost and Fees
---
$0 for monthly maintenance fees,
$0 for overdraft fees (transactions get declined if it would overdraft the checking account),
$0 for non-sufficient funds fees,
$0 for below minimum balance (no minimum balance beyond $50 opening balance),
$0 for incoming wire transfers,
$0 for first debit card and replacements,
$5 for paper account statement,
$0 for domestic ATM withdrawals,
1% foreign currency conversion fee,
$0 for money transfers
What Other Teen Checking Account Options Are Available?
1. Nationwide Bank First Checking Account
---

With a highly comparable checking account product as the Axos Bank First Checking account, Nationwide's First Checking also acts as an ultimate starter checking account with a debit card for teens. We feel both deserve spots on this list for their features and price point: free (no monthly fees).
Like the Axos Bank First Checking account, this Nationwide account works as a joint account between a parent or guardian and their teen, allowing easy-to-set, customizable parental controls with a debit card dashboard.
Equipped with the same features and functionality, the one distinguishing feature is the ability to begin earning interest with a $0 balance in the account.
As of summer 2022, this amounts to 0.1% annual percentage yield (APY), which is a competitive rate for a simple teen checking account and debit card product.
Nationwide Bank is FDIC-insured.
Related: Best Debit Cards for Teens
2. Chase First Banking Account: Free Kid and Teen Checking Account
---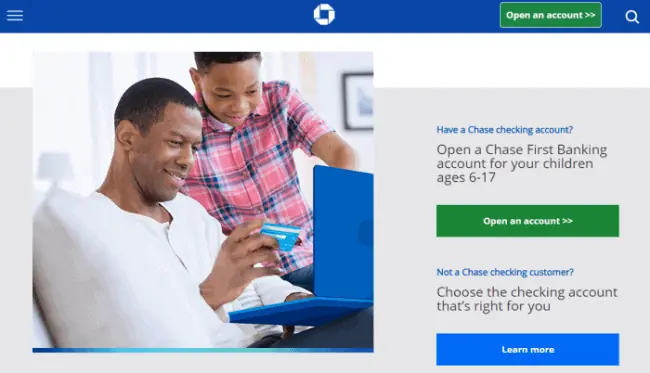 Ready to teach your little ones about money, but not quite sure if you have the time, patience and expertise?
Chase First BankingSM offers simple banking for both of you in one location: the Chase Mobile® App—for free. Manage all accounts with this mobile app, check your account balance, encounter no monthly fees, and find yourself able to withdraw money at 16,000 Chase ATMs around the country.
At the heart of Chase First BankingSM sits one of the best free debit cards for kids and teens that works anywhere Visa is accepted.
Need insight and oversight into your child's spending and saving? You can set spending alerts and limits as well as specific locations all in your Chase Mobile® banking app.
Teach your kids to spend, save and earn — all from the Chase Mobile® app. Chase First BankingSM helps parents teach teens and kids about money by giving parents the control they want and kids the freedom they need to learn.
To get started, you'll first need to be a Chase customer with a qualifying Chase checking account.
Consider opening a Chase Total Checking SM or Chase Secure BankingSM account to qualify.
Chase Total CheckingSM also grants access to 16,000 Chase ATMs and more than 4,700 branches as well as a $200 sign-up bonus when you set up direct deposit within 90 days of coupon enrollment. You can pay $0 in monthly fees, subject to meeting certain conditions*.
Chase Secure BankingSM offers the same Chase ATMs and branch locations as well as a $100 sign-up bonus when you make stated qualifying activities and meet certain conditions.
Once you open a qualifying Chase Checking account, you may apply for a Chase First BankingSM account for your child.
Chase is FDIC-insured. Read more in our Chase First Banking review.
Related: Best Debit Cards for Kids