The bat mitzvah is a coming-of-age ceremony for Jewish girls—one that celebrates their transition into adulthood. These are pivotal celebrations in the lives of these young adults … and as a result, they're typically blowout affairs compared to the standard birthday party.
There are few guarantees in life, but I can tell you this much from experience: If you're invited to a bat mitzvah, you can expect to have a good time.
Of course, if you're sitting here reading this article, chances are you're outside of the Jewish community and about to attend a bat mitzvah for the first time. It also means you're brushing up on the various customs, including what you should do about bringing a gift for the bat mitzvah girl.
Good news: I've got answers to these questions and more:
Is it customary to bring a present?
If so, what type of bat mitzvah gift is appropriate?
What's the best kind of gift to give?
How much money are you expected to spend?
Let's get started! Read on as I discuss some of the best bat mitzvah gifts, the benefits of each type of gift, and a little more general information about bat mitzvahs, too.
And importantly, I'll be talking about appropriate gifts for a bat mitzvah. If your loved one is in fact a Jewish boy, not a girl, you'll want to explore the best bar mitzvah gifts.
Is It Customary to Give a Gift at a Bat Mitzvah?
---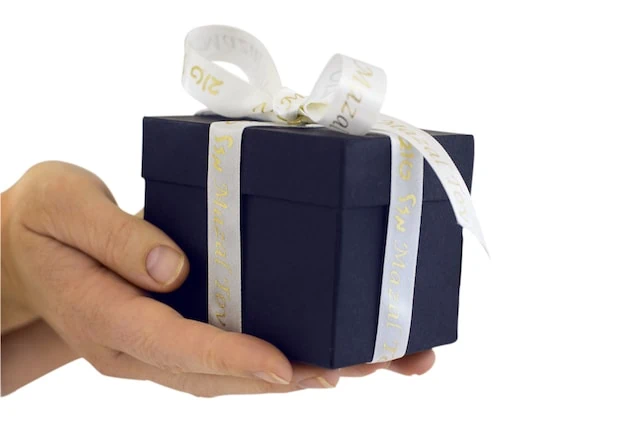 In short: Yes. Guests typically bring a gift to a bat mitzvah celebration.
A bat mitzvah will usually start with a synagogue service, followed by a more traditional party. Gifts are brought to the party and typically placed on a designated gift table. Given the significance of this particular age, people typically give more expensive gifts for a bat mitzvah celebration than they do for other birthdays. As a rule of thumb, take how much you'd normally spend on a birthday gift, then increase that by 50%.
However, if you're doling out bat mitzvah gifts, I've got one last math guideline for you:
As Jewish Girls Turn 12, The Number to Remember Is 18
Eighteen is a lucky number in Judaism. That's because it symbolizes "chai"—the Hebrew word for "life," and a word that's built from two Hebrew letters: "chet" (the eighth letter) and "yod" (the 10th). So, especially if you're giving a financial gift, I suggest you give in multiples of 18 to wish the young woman a long and happy life.
You don't have to give cash, of course. You can also provide other monetary gifts (say, gift certificates or even stock), as well as some non-monetary physical gifts.
With that, let's dive into all of the types of appropriate bat mitzvah gifts.
Best Bat Mitzvah Gift Ideas with a Financial Intent
---
First, let's dig into several types of bat mitzvah gifts to consider if you want to provide a little extra financial security to your acquaintance, friend, or loved one. In no particular order …
#1: Individual Stocks
---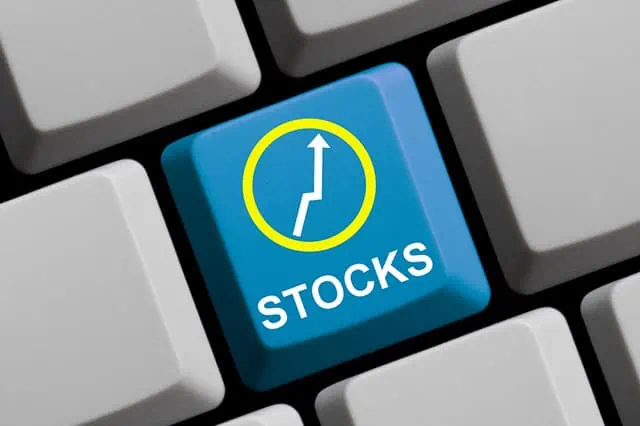 Stocks make excellent bat mitzvah gifts for several reasons.
To start, strategically chosen stocks have the potential to grow significantly in value over time. The average total return of the stock market (as measured by the S&P 500, with dividends reinvested) has been a whopping 10.5% annually since 1971, according to Nobel Prize-winning economist Robert Shiller.
Also, many young people enjoy owning the stock of their favorite companies. For instance, if I knew a bat mitzvah girl was a big fan of Apple (AAPL) products, I would consider buying her AAPL stock. (Coincidentally, as of this writing, AAPL shares were trading around $180!)
Also, if you give appreciated stocks you already own, you'll avoid any capital gains taxes you otherwise would've had to pay if you had sold those shares instead.
If you do want to go this route, I suggest you read up on how to gift stock in a tax-friendly way.
Related: 10 Financial Gifts for Babies, Kids & Grandkids [No More Toys]
#2: Mutual Funds
---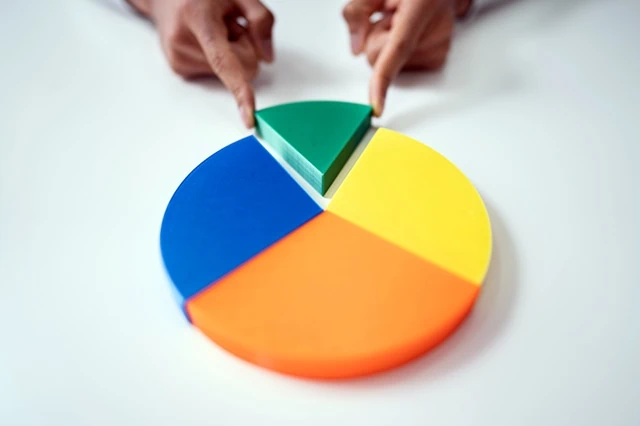 The idea behind gifting mutual funds is similar to gifting stocks … and they're arguably safer and more stable to boot.
A mutual fund typically holds dozens, hundreds, or even thousands of stocks, bonds, and/or other assets. This provides "diversification," which is the investment world's equivalent of not putting all your eggs in one basket. Think about it. Sticking with the Apple reference above, let's say Apple's CEO woke up one morning and inexplicably decided not to sell iPhones—the stock would probably fall quickly and precipitously. If you own Apple stock, you're going to suffer significant losses. However, if you own a mutual fund that owns Apple, but also many other stocks, your losses will be limited.
Just note that the flip side applies: Mutual funds also don't have as much potential for explosive gains as individual stocks. They also charge annual fees for the privilege of holding all those assets for you, and those fees come out of your performance. Further, funds might not be as exciting to a young teen. Still, if you're looking out for the bat mitzvah girl's financial future, mutual funds work exceptionally well as long-term investments.
Related: 7 Best Investments for Kids [Investing for Children]
#3: Exchange-Traded Funds (ETFs)
---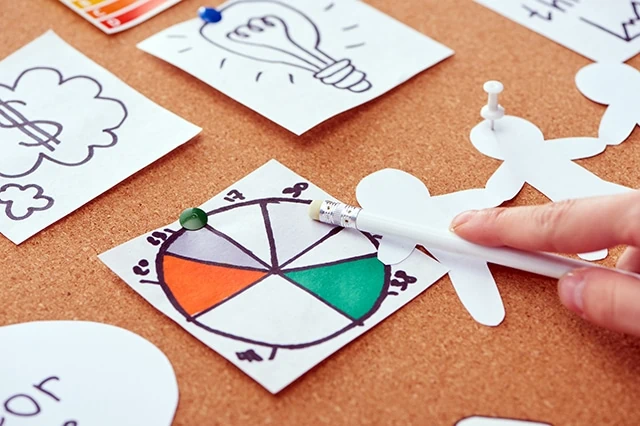 Exchange-traded funds (ETFs) are similar to mutual funds in that they allow you to invest in numerous stocks, bonds, or other assets with just one purchase. But they have a few noteworthy differences.
Primarily, as the name suggests, they trade on stock exchanges throughout the trading day, just like stocks; mutual funds, on the other hand, only change hands once each trading day, after the market closes.
ETFs are also typically cheaper than mutual funds. That's largely because most mutual funds are actively managed, meaning one or more humans are making the investment decisions; most ETFs, however, are index funds, meaning a rules-based algorithm is calling the shots—a much cheaper way of running a fund. However, you'll typically find that even actively managed ETFs have lower fees on average than their mutual fund counterparts.
A note about how to gift stocks, ETFs, and mutual funds
Gifting financial assets isn't difficult, but it does require more than just pushing a button in your brokerage account.
I talked with Fidelity's High Net Worth Team to provide an example of how to do this, which I've listed below. (But please note that the process might vary slightly by brokerage.)
If both you and the recipient have Fidelity accounts, it's as simple as calling up Fidelity and requesting a transfer of stocks, ETFs, and/or mutual funds. They'll ask for pertinent account information and get the transfer done.
If you and the recipient have different brokers, the receiving firm (the broker of the person who would receive the shares) needs to request the shares. So you would tell the recipient (in this case, the bat mitzvah girl's parent or guardian who manages the account for her) to request shares from their broker. They'll be asked to fill out a transfer of assets form that includes pertinent account information, and send it in. The transfer usually takes seven to 10 business days.
Use a UNest custodial account as a bat mitzvah gift
---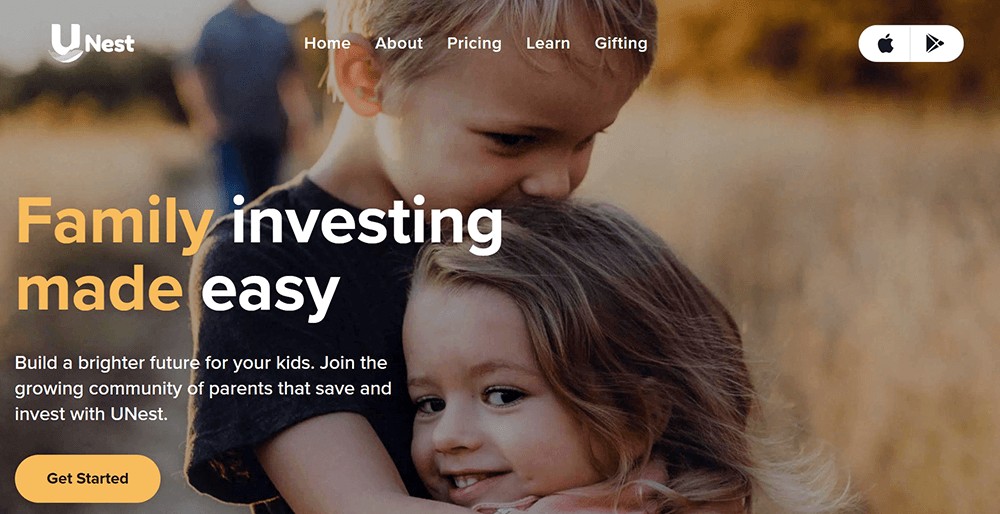 Available: Sign up here
Price: $4.99/mo. (Unlimited children on one account)
UNest is a custodial account that allows parents to invest money for their kids to pay for many of life's major milestones—college, a new car, a wedding, a vacation, or anything else a minor might want someday.
UNest offers the UNest Investment Account for Kids through its app, which makes it easy for families of all income levels and backgrounds to set up and manage savings and investment plans for their kids. UNest also has a gifting feature that allows friends and relatives to contribute to your kid's account with just a few clicks. These personalized gifts can be automated, too, so they never miss a birthday or holiday!
The app offers up several investment options for account owners:
A conservative option investing in fixed income and bond ETFs
Three age-based options with varying degrees of risk reflected in the investment mix (conservative, moderate, aggressive); these transition from more aggressive investments to conservative as the child gets owner and gains access to the funds
Three socially responsible age-based options also with varying degrees of risk (conservative, moderate, aggressive), likewise on the investment mix transition strategy from aggressive to conservative over time
An aggressive option that invests 100% of the funds in Vanguard equity index ETFs
You can also invest in cryptocurrencies for the child through a separate UNest Crypto account.
Account holders can receive bonuses for their children's UNest accounts via partner offers from companies such as Disney, AT&T, Uber, DoorDash, Levi's, and more, through the UNest partner program.
Related: 10 Best Investments for Grandchildren: Ways to Save & Invest
#4: Savings Bonds
---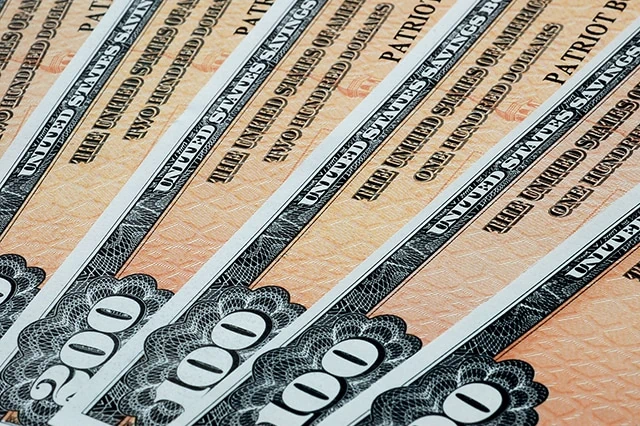 A savings bond is basically a loan you make to the U.S. government. Like all bonds, savings bonds come with a promise that, in time, you'll be paid back your initial investment, plus interest. But unlike most other bonds, you don't collect that interest until you cash in the bond—typically once it reaches full "maturity." So it's best to let it accumulate interest for the full term of the bond—30 years for Series I and Series EE savings bonds.
A bat mitzvah ceremony might mark a child's transition into adulthood, but it doesn't mean the girl has suddenly obtained the willpower not to spend a wad of cash. So I look at savings bonds as a way to instill a little financial discipline—while rewarding someone for their patience.
To gift a savings bond, both you and the bat mitzvah girl must have an account with TreasuryDirect—a U.S. government website, and the only website where you can buy and redeem savings bonds. A parent or adult custodian must themselves have a TreasuryDirect account, then set up a linked account for the child.
Related: 6 Best Godchild Gifts to Build Their Financial Future
#5: 529 Plans
---
A 529 plan is designed to help save for a child's future education expenses, whether they're going to college, vocational school, or some other post-secondary institution. (And technically, they can be used for K-12 expenses, too.)
Given the continuously rising prices of higher education, the sooner a kid saves for college, the better.
Contributions to a 529 plan are made on an "after-tax" basis—so there are no federal tax breaks (though there might be state tax breaks) when you put money in a 529 plan. Earnings grow tax-free, and you don't have to pay income taxes on distributions as long as that money is used for qualified education expenses, which include costs such as tuition, fees, books, computers, and housing.
If funds aren't used toward educational costs, you'll have to pay both taxes and a 10% penalty. Fortunately, if necessary, the beneficiary can be switched to another qualifying family member. Or, starting in 2024, a beneficiary can transfer up to $35,000 of leftover money in a 529 plan into a Roth IRA in his or her name as long as the account was open for at least 15 years.
You can either open a 529 plan for the bat mitzvah girl (anyone, not just relatives, can open a 529 plan for a child) or contribute to an existing plan. Either way, I look at 529 plans as a fitting bat mitzvah gift because you're focusing on education—one of the most important aspects of the transition to adulthood.
Start a 529 plan with Backer
---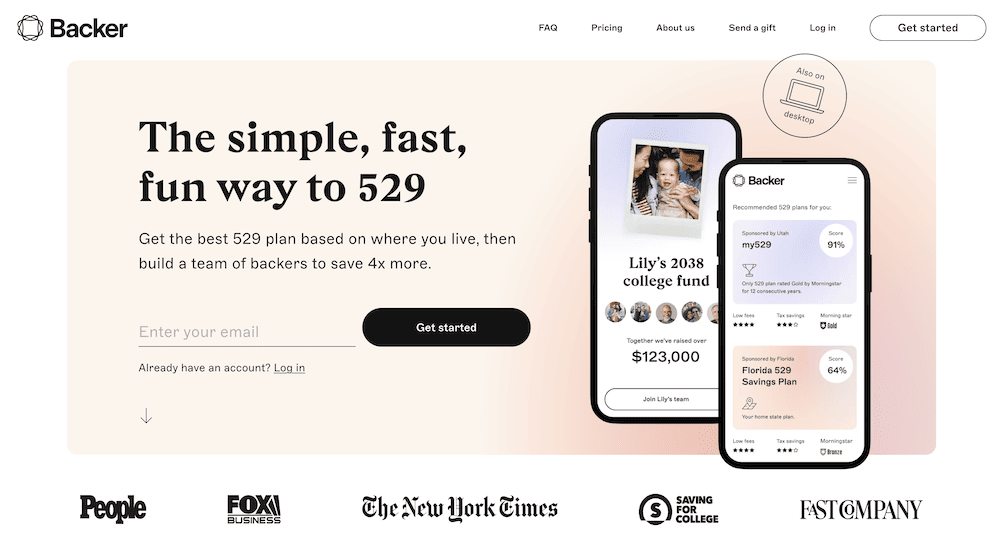 Available: Sign up here
Price: $1.99/gift, $1.99/contribution
Backer, a hassle-free 529 savings plan where your family and friends can play a role, has helped families save more than $20 million toward college in just minutes.
Backer allows you to invest in a portfolio of low-cost index funds that track major indexes of large company stocks (S&P 500), small-cap stocks (Russell 2000), international company shares (MSCI EAFE Index), and U.S. government bonds (Barclays Aggregate Bond Index).
You can share an invite code for friends and family to make contributions to a 529 savings plan for birthdays, holidays, or other noteworthy events (like making honor roll).
Related: 4 Best Baptism Gift Ideas [What to Give at a Christening]
#6: Cash (in a Savings Account)
---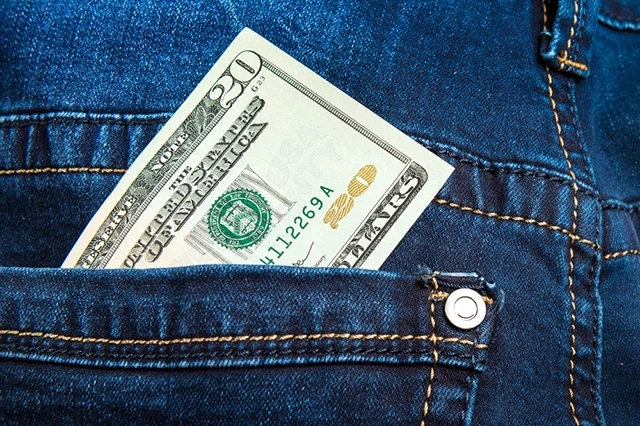 The benefit of cash is that it can be used for anything, from a video game or a fun time out with friends to college or a trip to Israel.
Just remember: If you're going to give a cash gift, it's good luck to work with a multiple of 18 ($36, $54, $72, $90, $108, etc.)—symbolizing wishes of a long and joyous life ahead. So again, if I were calculating this, I would take how much I'd usually spend on a birthday gift, add 50%, then round to the nearest multiple of 18.
If you want to give physical cash as a bat mitzvah gift, put it in a decorated envelope (a little aesthetic never hurts) and include a thoughtfully written note.
However, I suggest a card without physical cash, and instead deposit the money into a savings account. That reduces the temptation to immediately spend the cash and encourages good financial habits.
Save With Step
---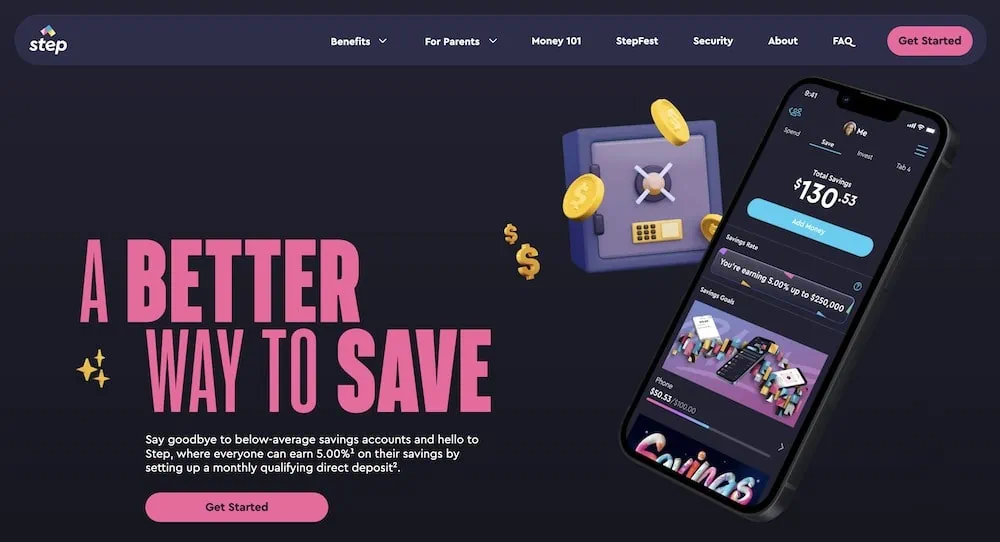 Step, made popular by its unique "hybrid" Step Visa Card, has expanded its offerings to include a powerful high-yield savings tool.
Users earn a market-leading rate (shown in the box below) annually—compounded and paid monthly—on up to $250,000 saved in their Savings Goals, calculated using the average daily balance in your Savings Goals. Like with your average savings account, Step's savings yield can change depending on movements in the Federal Funds Rate, but if that happens, Step will give you 30 days' notice before it happens.
To qualify, the user must have a direct deposit of at least $500 per month, and the benefit extends for as long as the direct deposits continue. (Other perks of making qualifying direct deposits? Bonus points on dining, food delivery, charitable donations, specific merchants—and you can get paid up to two days early.)
Read more in our Step Banking review.
Related: How to Invest Money: 5 Steps to Start Investing w/Little Money
#7: Gift Certificates
---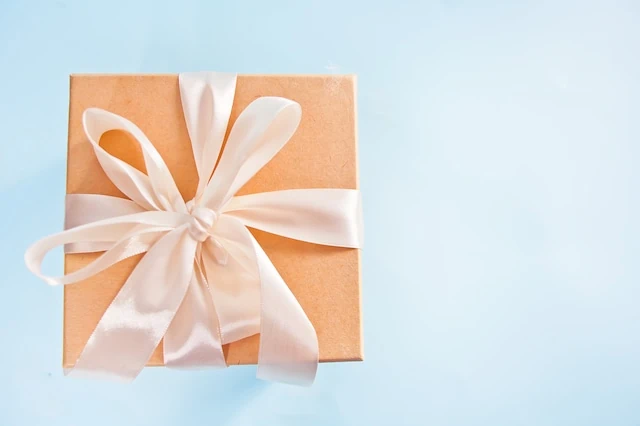 Gift certificates can feel a bit more personal than cash because you're at least selecting a certificate for a store you know the child enjoys. It's a nice compromise of giving the soon-to-be-teen a choice of what to buy while still showing them you pay attention to their interests.
I plan months ahead for loved ones' birthdays. One tip I've picked up along the way: Take advantage of discounted rates on gift certificates around the holidays.
Related: The 13 Best Investment Apps for Beginners
#8: Israel Bonds
---
Israel bonds both support Israel's economy and, like U.S. savings bonds, will grow in value over time for the recipient, making them an excellent and appropriate bat mitzvah gift.
Israel bonds accumulate taxable interest until maturity. A popular bond series for bat mitzvahs, offered through IsraelBonds.com, is the eMazel Tov bond, which can be redeemed in five years—meaning the recipient would be age 18 by the time they can redeem the money. They start at a minimum purchase of $36 (yes, you're perceptive—that's a multiple of 18!), and you can buy any value above that in $1 increments up to $2,500 per purchaser per holder per month.
Related: 11 Best CD Alternatives to Capture Interest With Low Risk
Related Questions About Giving a Bat Mitzvah Gift
---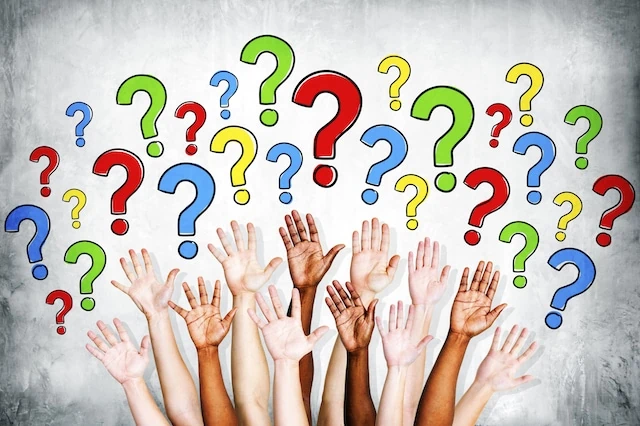 What is a bat mitzvah?
A bat mitzvah, in the most literal sense, is the coming of age for a Jewish girl.
The term "bat mitzvah" is Hebrew for "daughter of the commandment." It's an important landmark from a religious perspective—upon turning 12, a girl is considered an adult under jewish law, and the young woman assumes the responsibility of observing the 613 commandments of the Torah.
This Jewish rite of passage actually occurs regardless of whether any ceremony occurs … but for many, bat mitzvahs are celebrated with a grand party.
The religious rituals of the bat mitzvah aren't concrete. In some Jewish communities, bat mitzvahs are largely similar to bar mitzvahs—for instance, on the first Shabbat after the girl turns 12, to mark the young woman's newfound ability to participate in synagogue rituals, she reads from the Torah. But this is a relatively new development that has taken hold over the past few decades, and not all Jewish communities treat bat mitzvahs similarly. Some, for example, will read from religious texts on Friday night instead.
Any celebrations usually take place after the religious ceremony. Food, dancing, and bat mitzvah gifts are typically part and parcel of the experience.
What is a bar mitzvah?
A bar mitzvah is a similar rite of passage, but for a Jewish boy. ("Bar mitzvah," as you might have guessed, means "son of the commandment.")
The primary difference between the bar mitzvah and bat mitzvah is the age—a boy celebrates this occasion at age 13, not 12.
Otherwise, there are plenty of similarities. The religious ceremony typically occurs on Shabbat, in a synagogue, and it's usually followed by a party. And the celebration for the bar mitzvah boy is typically bigger and more lavish than a typical birthday party.
Do you bring gifts to a bat mitzvah?
Yes, it's customary to bring a gift, regardless of whether it's a bar or bat mitzvah. And as mentioned before, it's good luck to incorporate multiples of 18 in the gift—especially if those gifts are monetary in nature. Other appropriate gifts include physical gifts that incorporate the bat mitzvah girl's interests, or that are connected to Jewish history.
Again, my spending suggestion is 50% more than what you would spend on a regular birthday gift.
What is an appropriate bat mitzvah gift?
Seeing as how I'm writing on WealthUp, I can't help but emphasize the fact that financial gifts are A-OK. You can gift investments such as stocks, ETFs, mutual funds, savings bonds, and more. Or you can give more immediate financial gifts: namely cash and gift certificates. (And one last reminder: Stick with multiples of 18! So if you were thinking about giving $50, give $54 instead.)
However, you don't have to give money or investments as bat mitzvah presents. Which leads me to one final FAQ:
What are non-financial Bat Mitzvah gifts you can give?
I love financial gifts, but that's not everyone's style—and there's nothing wrong with that! You have plenty of nonfinancial gift options to choose from. Some appropriate and traditional gift ideas for what to give the birthday girl on this special occasion include:
Stationary with Hebrew letters, the Hebrew alphabet, or two Hebrew letters for their initials
Shabbat candles or Shabbat candlesticks
Hanukkah menorahs
Kiddush cup
Jewelry, such as a Hamsa necklace or a pendant featuring the Jewish Star of David
Tzedakah boxes
Tickets to an event or experience
And of course, you can always get bat mitzvah gift ideas straight from the source—by knowing the young woman's interests or asking them what's on their wish list.