Teens can be drawn to online jobs for many reasons.
Naturally, the big draw of most jobs is the money—but in-person work just doesn't work for everyone. Some teens live in small towns with limited in-person job opportunities. Others simply prefer the solitude of online work. And still others just want to be able to earn a little cash while playing around on their phones.
No matter what reason you have for wanting to earn money online, you'll find that many online jobs for teens are right at your fingertips.
Below are some of the best online jobs for teens. These vary in terms of difficulty, how much they pay, and how old you need to be. Try out some of the online jobs below to find which are the best fit for you or your teen.
Can a Teenager Work Online?
---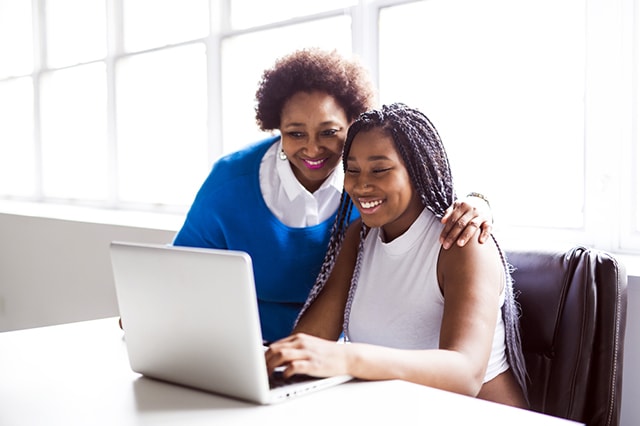 Yes, a teenager can get an online job. Age requirements do vary for each online teen job, however. For some jobs, to get money online legally, you need to be at least age 18. But other jobs have no minimum age requirement.
Teens should consult their parents before they start working online to ensure it's a legitimate job (read: not a scam) and that a proper payment method is set up.
A vast variety of online jobs are available for teenagers. Many jobs for teens pay well, several can help you develop vital skills, and some of them can even be fun! Better still: Online jobs are an excellent way for a teen to make money if they are busy during traditional working hours due to school, hobbies, or other commitments.
How Can You Make Money Online as a Teenager?
---
There are many ways to earn money online as a teenager. Some online jobs are standard work where an employer needs a service done, such as data entry. Others are extremely short, one-off tasks designed to earn people a little extra cash—or even just gift cards. And teens can even work for themselves online, creating entertainment or a product to sell.
Check out the best online jobs for teens below to discover the best fit for you (or if you're a parent, your teen).
Best Online Jobs for Teens
---
The best online job for a teen is one the teen enjoys, has the necessary skills to do, and earns enough for their needs (which for many is just a little extra spending cash).
And remember: Teens aren't limited to just one gig. After finding one good opportunity, a teen might sniff out other online work as well—as long as they can balance their school needs, of course.
Consider trying one of the popular online jobs for teens below.
1. Completing Online Surveys
---
Everyone has an opinion! But did you know you could get paid for yours? Several online survey sites offer up a little money when you tell them what you think. Below, we highlight three of the more popular services for taking surveys.
(We'll note, while taking online surveys on a survey site or app might not be the most lucrative use of your time, the convenience and flexibility these services provide can make them worthwhile contenders for teens interested in making money online from home or on the go.)
Swagbucks
Minimum age requirement: 13
Making money online through Swagbucks is simple. Swagbucks lets users earn Swagbucks points (SBs) by completing simple tasks—that includes taking surveys, yes, but also shopping online, playing video games, or even just doing web searches.
Users can redeem SBs for gift cards from popular retailers, such as Apple, Amazon, and Target; the website awards roughly 7,000 gift cards every day. However, if you just want cash, you can redeem points that way, too, and receive the money in a PayPal account. You'll need your own bank account if you want to transfer this money for you to use.
Several companies offer bank accounts specifically designed for kids and even teen checking accounts with debit cards. Just the same, you might consider asking your parents if you can use their account.
Related: Best Brokerage Account Bonuses and Promotions
Branded Surveys
Minimum age requirement: 13+ with permission from a parent or guardian
Branded Surveys pays money to survey participants quickly, offering a fast turnaround time to earn extra money online. However, like most other paid survey opportunities, it's not a get-rich-quick scheme. You're asked to provide your opinion as you would with any other platform and have the chance to earn between 50 cents and $5 per survey completed (longer surveys tend to pay more).
You can redeem your earnings for cash, gift cards to more than 100 merchants, or even donations to your favorite charity.
InboxDollars
Minimum age requirement: 18
InboxDollars doesn't bother with a points system—participants earn cash. Most surveys pay between 50 cents and $5, though some have larger payouts of $10, $20, and even more if you match the demographic the survey creator is looking for.
And if you want to earn money even faster, InboxDollars also rewards users for online shopping, playing games, trying new apps, reading emails, and more. The website has paid out more than $80 million in cash rewards since it started in 2000, so it has been allowing anyone with internet access to earn extra cash for decades.
Related: Best Passive Income Apps that Give and Make Money
2. Test Apps and Games
---
Minimum age requirement: 13+
Some teens would love to test out apps and games even without getting paid, making this possibly one of the most fun jobs for teens.
Scrambly rewards you for playing games. Users test companies' products on their phones with various in-game steps. In exchange for testing the apps and games, they get coins. These can be exchanged for gift cards or cash back to a PayPal account.
To earn rewards faster, people can also take surveys and invite friends. When you recruit friends, you get a commission on their lifetime earnings.
There is no minimum or maximum amount of time you have to spend. You can do this occasionally for just a bit more spending cash or more frequently to wrack up rewards faster.
Related: Best Passive Income Ideas & Passive Income Investments
3. Sharing Your Internet Connection
---
Minimum age requirement: Suggested 13 and older, but with parental permission
Teens looking for a passive online job should consider Honeygain. To earn rewards with Honeygain, you just have to share your Internet.
One reward option is free gaming perks, such as Xbox Live, game skins, Twitch Prime, or free in-game currency. Another option is for your earnings to cover monthly subscriptions, such as Spotify Premium, Amazon Prime, Netflix, or YouTube premium.
Money rewards are always available as well. You can get PayPal money or earn crypto. Earnings vary based on the GB amount of traffic you share.
For example, if you had 6GB of daily traffic shared and have sharing active eight hours per day (such as when your family is asleep), your estimated earnings would be $20/month. That may not seem like a lot, but remember, this is passive income.
Teens should consult their parents on using the service in addition to the amount of GB that can be shared and how many hours per day is acceptable.
Honeygain will gather publicly-available online information to help creditable businesses with web statistics and other verified business processes.
Don't worry, Honeygain only allows trusted partners to use your internet and it will never ask for or get access to your personal data.
Related: How to Get Free Stocks: 14 Apps Giving Away Free Shares
4. Play Video Games
---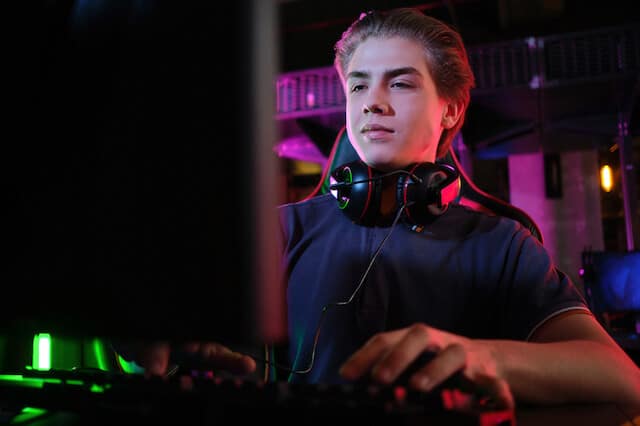 Minimum age requirement: 13 (Teens age 13 to 17 must have parental consent)
Teens, kids, and adults alike enjoy playing video games—and as it turns out, that favorite hobby can also earn teenagers extra money online.
MyPoints
MyPoints helps users earn money to redeem toward gift cards by playing online games. Activities include online games, bingo, puzzles, trivia and more. The more people play, the more MyPoints points they earn. For playing games, you can get up to 4 points/$ per game. Units can be redeemed for gift cards to stores including Target, Starbucks, Sephora, and more.
This app is available to teens 13+, though teens age 13 to 17 need to have parental consent.
5. Watch Ads
---
Minimum age requirement: 13+ with permission from a parent or guardian
Watching ads is a simple way to earn rewards. You can easily watch these while laying in bed or multi-task and watch them as you stretch or workout.
One of the best places to earn points from watching video ads is MyPoints. The website is highly rated on Trustpilot and has paid out hundreds of millions of dollars in gift cards.
There are many other ways to earn rewards on MyPoints as well.
There are many other ways to earn rewards on MyPoints as well. Users can earn points through shopping, taking surveys, playing games, signing up for trial services, and more. (And the variety can keep you from getting bored.)
Points can be redeemed for gift cards to stores such as Target, Apple, and Sephora, as well to PayPal, movie theaters, and much more.
6. Create Your Own Products and Sell Things on Etsy
---
Minimum age requirement: 18*
Etsy is one of the most popular ecommerce online marketplaces—it's effectively a one-stop shop for original items.
Don't worry, though: You don't necessarily need to sell physical items, such as crocheted sweaters or woodwork, which would require you to spend money on expensive materials every time you get an order.
You can create digital products, such as E-printables. Not sure how to create or sell them online? You can take an Etsy E-Printables online course to learn how. Online courses are an excellent way to learn a marketable skill.
Once you've learned how to create E-printables, you can set up an Etsy store and earn passive income by selling them. Check out the course in the product box below to learn more.
* The minimum age to sell through Etsy is 18, but if you're younger, you can ask a parent or another trusted adult if you can sell your items via their account.
7. Watch Videos for Money
---
Minimum age requirement: 13+
We previously mentioned watching ads for money, but the videos you view don't necessarily have to be ads to earn you money.
People spend an increasing amount of their time online, much of which has included watching video-based content. One way for teens to earn extra money is through watching this video content online.
ySense
ySense is an online community with multiple earning options for tasks such as taking paid surveys, testing new apps, signing up for websites, watching videos and more. Paid online surveys can be completed on your own schedule, and every survey completed earns points.
The service suggests completing the daily checklist bonus, a way to leverage more earning potential from the platform. For each day that you complete your Daily Checklist, you will have a bonus of up to 16.0% added to your account balance at the end of that day. You are paid via PayPal.
8. Start a YouTube Channel
---
Minimum age requirement: 18*
Depending on how much time and effort you put into creating YouTube videos, you have the potential not just to make a little extra money, but a sizable amount.
While teens make up the majority of minors who make money by creating videos about topics they love, even younger kids can get in on this opportunity as long as an adult is willing to create a channel for them. While you can get paid from ads that play during your content, many YouTubers earn much more money from sponsored videos, swag, and paid product promos.
* You must be 18 years old to earn ad revenue from your YouTube channel, but if you're younger, you can create an account with a trusted adult.
9. Manage Social Media Accounts
---
Minimum age requirement: None, but recommended 13+
Running social media accounts is an excellent way for teenagers to earn their own money online, especially if they are considering a marketing career in the future. While you're unlikely to land a role at a major company (which would be a full-time position anyway), you can work for smaller businesses or individuals in need of social media marketing help.
This position is a great fit for anyone who has a large social media following of their own, as it showcases your abilities on the platform.
But you'll have to demonstrate maturity: While businesses know how adept young adults are at navigating social media, a couple bad choices could destroy their reputations.
10. Become a Virtual Assistant (VA)
---
Minimum age requirement: None, but recommended 13+
The responsibilities of a virtual assistant vary, but often include tasks such as responding to emails, scheduling meetings, data entry, and other administrative tasks. While the client focuses on the higher-level aspects of a business, the virtual assistant handles tasks that are easier but still essential to get done.
This is a particularly great way to make money as a teenager if you personally know someone who could use a virtual assistant, such as family and friends. Virtual assistants often work with personal information about their employer, so they'll prefer to work with someone they know and trust.
11. Graphic Design
---
Minimum age requirement: None, but recommended 13+
Love creating visuals and want to get paid for it? You can make money doing graphic design. Graphic designers specialize in logos, blog images, social media content, signs for businesses, and more.
A great place to start is by looking for clients via social media or reaching out to local businesses. If you end up enjoying working as a graphic designer, you can become a full-time designer in adulthood.
12. Video Editing
---
Minimum age requirement: None, but recommended 13+
Video editing is an in-demand skill you can do remotely. You might edit videos for YouTube, TikTok, Instagram, or other social media platforms.
But there are other types of video editing work you can do, such as working on videos for a company's website or helping a wedding videographer. If you already enjoy editing video, this can be a fun way to make money.
13. Start Your Own Business Online
---
Minimum age requirement: None, but recommended 13+
If working for someone else doesn't sound appealing, consider starting your own online business. You might start an Etsy shop with crafts you've made, send email newsletters, help connect people with jobs, sell items on Facebook Marketplace, or do any number of other tasks. Think of a service you wish existed and create it.
14. Start a Blog
---
Minimum age requirement: None, but recommended 13+
You can write a blog about any topic that interests you. Many people get started blogging by writing about a cause they care about, such as mental health or the environment, while others blog about their interests, such as music or sports.
While some people blog just as a therapeutic hobby, it's possible to make money from blogging as one of the most lucrative online jobs for teens. You can host pay-per-click advertisements on your blog, promote useful products or services, create an online course, or publish sponsored posts.
15. Sell Clothes on Poshmark
---
Minimum age requirement: 16, under certain circumstances
If you look in your closet right now, there are likely clothes you haven't worn in a long time and don't have plans to wear any time soon. You can make money from selling those clothes on Poshmark. The higher-quality the clothes and the more distinguished the brand, the more money you can make.
Spend the cash you earn on the platform to update your wardrobe. Or if you're saving money for something else, cash it out to a bank account, PayPal, or Venmo.
16. Freelance Writing
---
Minimum age requirement: None
Whether you want to write website copy, advertisements, blog posts, or something else for others, many people make money through freelance writing. Sometimes your name is on the work. But sometimes you'll "ghostwrite," which means either someone else will get credited for the writing, or there will be no name on the writing at all.
To become a freelance writer, you need a combination of writing skills and the ability to market those skills so clients will want to hire you.
Note that while you can start at any age, any businesses that want writers to sign an NDA will need you to be 18+ so the document is legally binding.
17. Sell Stock Photos
---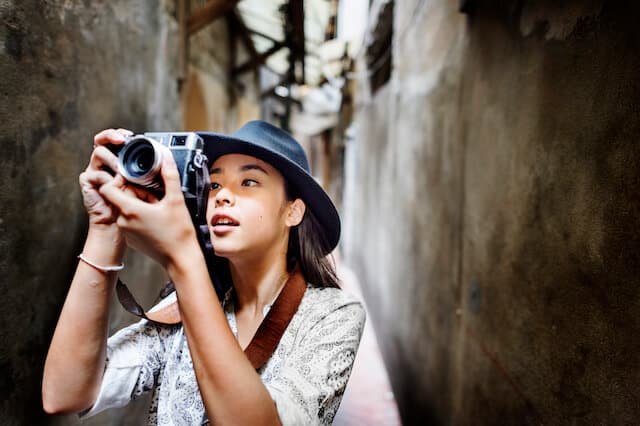 Minimum age requirement: None
Many businesses prefer to buy stock photos rather than hire someone to take photos specifically for them. So if you enjoy photography, but don't want to take photographs directly for clients, you can sell your shots on photo marketplaces.
Any type of photography is fair game, whether you like to photograph people, nature, buildings, and more. Many websites allow you to sell your photos online, including (but not limited to) Shutterstock, Stocksy, and Adobe Stock.
18. Flip Items for a Profit on eBay
---
Minimum age requirement: 18 or older, but can be helped by parent at young age
"Flipping" items—meaning buying something at a low price and selling it for a higher price—can be a fun way to make money as a teenager. And you can do this online through auction sites such as eBay.
You might start with items you and your family no longer want or ask family friends if they have any objects they were planning to donate soon. If you eventually realize you enjoy this kind of work, you could expand by sourcing items from garage sales or thrift stores.
This way of making money is a particularly great fit if you are knowledgeable about the type of item you're selling, such as sports memorabilia or Pokémon cards.
19. Open a Teen Investment Account
---
Minimum age requirement: 13
Everyone loves spending money, but if you save and invest your money as a teenager, you can grow that cash into much larger sums in the future. It's not a quick way to make money, unlike the jobs above. But it's still a worthwhile way to put some of your earnings to work so you can generate even more money over time.
A Fidelity Youth™ Account is an excellent place for your teen to make money through investments, and you can sign up online.
Fidelity Youth™ Account ($50 bonus for teens, $100 bonus for parents)
---
Available: Sign up here
Price: No account fees, no account minimum, no trading commissions*
Platforms: Web, mobile app (Apple iOS, Android)
Promotion: Teens get $501 on Fidelity® when they download the Fidelity Youth™ app and activate their Youth Account; parents get $100 when they fund a new account
Is your teen interested in jumpstarting their financial future? Do you want them to build smart money habits along the way?
Of course you do! Learning early about saving, spending and investing can pay off big when you start on the right foot. And one tool that can help your teen get that jump is the Fidelity Youth™ Account—an account owned by teens 13 to 17 that's designed to help them start their money journey. They can start investing by buying most U.S. stocks, exchange-traded funds (ETFs), and Fidelity mutual funds for as little as $1!⁴
Your teen will also get a free debit card with no subscription fees, no account fees³, no minimum balances, and no domestic ATM fees⁵. And they can use this free debit card for teens to manage their cash and spend it whenever they need.
And as for building smart money habits? You and your teen can access your account through the Fidelity Youth™ app, which has a dedicated Learn tab packed with materials developed specifically to help teens develop good financial habits. Not only will Fidelity's interactive lessons, videos, articles, tools, and calculators accelerate their learning—but for every level they complete, reward dollars will be deposited into their account to use however they want.
Controls parents want and need
A parent or guardian must have or open a brokerage account with Fidelity® to open a Fidelity Youth™ Account. For new Fidelity® customers, opening an account is easy, and there are no minimums and no account fees.
Parents and guardians have plenty of tools they can use to monitor their teen's activity: They have online account access, can follow monthly statements and trade confirmations, and can view debit card transactions made in the account.
To make it even easier, you can set up alerts to notify you of trades, transactions, and cash management activity, keeping you firmly in the loop on actions your teen takes across the Fidelity Youth™ Account's suite of products.
If your teen has an interest in learning about investing and taking their first steps toward building their financial journey, you should consider downloading the Fidelity Youth™ app and opening a Fidelity Youth™ Account. The account comes custom-built for their needs, which will help them become financially independent and start investing for their future.
Read more in our Fidelity Youth™ Account review.
Related: Best Investing Apps for Teens
20. Save Money in a Bank Account
---
Minimum age requirement: Ages vary, can be as young as 6
While teens should invest some of their money, most of what they earn should go in a traditional bank account. Bank accounts make it easy to both save and spend your money, and they're the backbone of solid money management.
If you'd prefer to simply save some and spend some, a Chase First BankingSM account is an excellent way to meet your needs.
Save and spend with Chase First Banking
---
Ready to teach your little ones about money, but not quite sure if you have the time, patience and expertise?
Chase First BankingSM offers simple banking for both of you in one location—the Chase Mobile® App—for free. You can manage all your accounts on the mobile app, avoid fees, and withdraw money on 16,000 Chase ATMs around the country. The account is designed with kids 6-12 in mind, and available for ages 6-17.
At the heart of Chase First BankingSM sits one of the best free debit cards for kids and teens that works anywhere Visa is accepted.
Need insight and oversight into your child's spending and saving? You can set spend alerts and limits as well as specific locations all in your Chase Mobile® app.
Teach your kids to spend, save and earn—all from the Chase Mobile® app. Chase First BankingSM helps parents educate their children about money by giving parents the control they want and kids the freedom they need to learn.
To get started, you'll first need to be a Chase customer with a qualifying Chase checking account.
Consider opening a Chase Total CheckingSM or Chase Secure BankingSM account to qualify.
Chase Total CheckingSM also grants access to 16,000 Chase ATMs and more than 4,700 branches as well as a $200 sign up bonus when you set up direct deposit within 90 days of coupon enrollment. You can pay $0 in monthly fees, subject to meeting certain conditions*.
Chase Secure BankingSM offers the same Chase ATMs and branch locations as well as a $100 sign up bonus when you make stated qualifying activities and meet certain conditions.
Once you open a qualifying Chase Checking account, you may apply for a Chase First BankingSM account for your child. This will provide them with their own bank account to store their extra cash.
Read more in our Chase First Banking review.
Related: 5 Best Investment Accounts for Kids [Child Investment Plans]
21. Earn Cryptocurrency
---
Minimum age requirement: 13
Numerous apps allow you to earn cryptocurrency, which like other investments—stocks, ETFs, mutual funds, and more—can grow in value.
Earn crypto with Step
---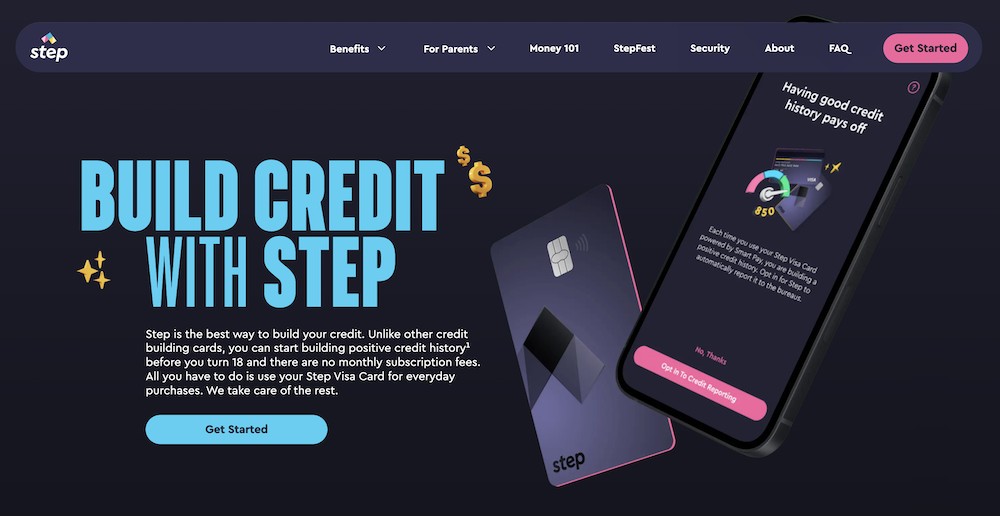 The free Step Visa Card is a unique "hybrid" secured credit card that's tailor-made for kids and teens. It has the safety features of a debit card, but it functions like a Visa credit card—including the ability to build your child's credit history.
Parents, who sponsor the card for their child, add money to this FDIC-insured account and can determine how their child can spend. Kids can use their card anywhere Visa is accepted, and even use it to withdraw cash within Step's network of more than 30,000 ATMs.
Step's credit card for teens features an "invest" function that allows children age 13 and older to buy and sell Bitcoin for a small transaction fee. They can also earn Bitcoin (or cash) rewards when they opt into offers from companies like Hulu, Chick-Fil-A, CVS, and The New York Times. The app is not a pure crypto wallet, however—your kids currently can't spend Bitcoin directly at vendors.
The Step Card also boasts a great savings tool. Any money up to $250,000 saved in a Savings Goal can generate 5% in annual interest (compounded and paid monthly) with a qualifying direct deposit*. And with Savings Roundup, small purchases are rounded up to the nearest dollar figure; that extra money is put toward a savings goal. (Example: Your kid buys a cup of coffee for $2.75; Step rounds up to $3.00 and puts 25 cents toward a goal.)
One of the most unique and powerful features of the Step card is its ability to build your teen's credit history. With this optional feature, Step will report the past two years' worth of information—transactions, payment history, and more—to the credit bureaus when your child turns 18. That can greatly improve their chances of starting adult life with a better credit score, which can help lower the cost of things like student loans and auto insurance.
Read more in our Step review.
Related: Best Prepaid Debit Cards for Kids & Teens
22. Become a Customer Service Representative
---
Minimum age requirement: 16-18, depending on state and company
An online customer service representative may chat with customers over an online chat or on the phone, depending on the company and the role.
Work involves answering questions about the business or product. You may have to do some problem solving and possibly take orders.
These types of online jobs for teens are some of the best for those looking to start building a resume. Customer service skills are highly valued at many businesses, so working as a customer service representative can be an excellent stepping stone to another job.
This job is typically paid hourly and provides a higher pay rate than survey sites and similar gigs. If you enjoy customer service, you may later get an in-person customer service job.
23. Design T-Shirts
---
Minimum age requirement: None
You may love designing, but have no desire to work for clients as a graphic designer. Some people would much rather have their own online business, rather than work for others.
In this situation, designing T-shirts may be a great fit for you. Websites, such as Canva, make it easy to design your own T-shirts with free customizable templates, images, and more.
Teens can either print shirts right away or wait to print them until they already have orders that will cover the costs. The money made isn't consistent, but you can set your own prices.
24. Become an Online Tutor
---
Minimum age requirement: Usually 13+
Online tutoring jobs are an excellent way for teens to share their knowledge with others. Teens can pick to tutor whichever subjects they feel most comfortable teaching.
Tutoring can also reinforce topics you've learned, further cementing information into your memory. Some tutors work with peers, while others work with younger children.
Skilled tutors may decide to later create their own online courses. This job is particularly useful for any teen considering becoming a teacher later in life.
25. Data Entry
---
Minimum age requirement: Usually 16+
Data entry involves putting information into a computer system. For example, you might type data into a spreadsheet.
Anyone who is a fast typer, enjoys repetitive tasks, and can follow instructions well could excel at a data entry job.
Often, employers post full-time data entry jobs, but there is part-time work available as well. Interested teens may want to offer their data entry services to any family or family friends who own a business.
26. Review Songs for a Radio Station
---
Minimum age requirement: 13+
If you love listening to music and have a strong opinion on what you like and dislike, you might enjoy reviewing music as an online job.
Keep an eye out for online radio station postings asking for feedback on songs. You can also try the website Playlist Push.
Playlist push pays $15 per song review to qualified playlist curators. You can request a payout at any time and the money goes directly to your bank. To qualify to be a curator, you have to have a Spotify playlist with at least 1,000 organic followers.
Additional Information + Tips
---
Should teens involve their parents when looking for online jobs?
Yes, it's wise for teens to include their parents when searching for online jobs. Teens can research jobs on their own, but before they commit, they should consult a parent or guardian.
Some jobs actually require parental permission. Plus, if a job pays through PayPal or a similar service, you will need an adult to open and own that account for you.
Get as much information about a job as possible before presenting it to your parents for the best chance at approval.
Look carefully at the information provided (or being gathered)
For online surveys and some other types of jobs, you're exchanging information for money. Much of the information is just your opinion and therefore harmless to share.
However, less reputable sites might ask questions you feel uncomfortable answering, or the answers might be things that your parents don't want to be shared online. You shouldn't share highly personal information, such as Social Security numbers, unless it is a reputable job that needs it for tax purposes.
Other information, like your internet activity, may be automatically gathered. Often, this data is publicly available and not tied to your identity.
You should carefully read the fine print to know if this is the case for your information, however. A little extra spending money isn't worth making your sensitive personal information vulnerable to hackers.
Understand how you're paid
Not all online jobs for teens pay out cash. For example, some survey sites and similar gigs might reward participants with gift cards or account credit.
This might not be an issue for a younger teen who plans to use all of their earnings at, say, a popular store, But it's important to be aware of how you will be paid if you're saving up for something that can't be bought with gift cards. For instance, any teen saving toward a car or future college tuition can't buy a Honda with Olive Garden gift cards—they'll need a job that pays real money.
Set up a PayPal account
Frequently, online jobs pay via PayPal, and many jobs that pay with gift cards offer PayPal as a gift card option.
You must be at least age 18 to open a PayPal account, so if you're younger, you will need to share the account with a trusted adult like your parent or guardian.
Money in a PayPal account can be used for online shopping at tens of millions of online merchants. You can also transfer money from a PayPal account straight to your bank to use the money however you please.
Keep your earnings in a bank account
While it might be tempting to spend some of your money right away, it's better to send it to your bank. That might be an account you own by yourself or a joint account with an adult.
From there, you can decide how much of your cash is designated for fun and how much you want to save and invest for the future.
Save your earnings and build lifelong savings habits
Save at least a portion of your earnings. Rather than a checking account, it's better to put some money in an interest-bearing account.
Any money you may need to access within the next few months or a couple of years should go into a high-yield savings account. Any money you won't need soon, you might store in a CD.
Alternatively, you might ask a parent or guardian about setting up an investment account so you can invest some of the money you have made. Saving and investing money when you are young can get you to continue the habit in adulthood, which can greatly improve your financial future.
Related: How Old Do You Have to Be to Buy Stocks?
Don't forget to pay taxes on earnings from online jobs for teens
Generally, you'll need to pay taxes on your earnings no matter how you're paid.
On the federal level, you must file a tax return if your gross income for a year was $12,950 or higher. The federal tax brackets determine how much you'll pay.
The minimum for how much earned income requires filing at the state level varies by state. Some states have no minimum to file taxes, while other states have their own minimums. Check the requirements for the state where you live.
For self-employment jobs, such as selling items, you typically must file a return if your net earnings were $400 or more.
When in doubt, file a tax return. As teenagers typically don't have high earnings, they aren't taxed harshly. Depending on the job, they might even get money back.
Related: Does My Child Have to File a Tax Return?
---
Terms and Conditions for Fidelity Youth™ Account
The Fidelity Youth™ Account can only be opened by a parent/guardian. Account eligibility limited to teens aged 13-17.
* $0.00 commission applies to online U.S. equity trades and exchange-traded funds (ETFs) in a Fidelity retail account only for Fidelity Brokerage Services LLC retail clients. Sell orders are subject to an activity assessment fee (from $0.01 to $0.03 per $1,000 of principal). Other exclusions and conditions may apply. See Fidelity.com/commissions for details. Employee equity compensation transactions and accounts managed by advisors or intermediaries through Fidelity Institutional® are subject to different commission schedules.
¹ Limited Time Offer. Terms Apply. Before opening a Fidelity Youth™ Account, you should carefully read the account agreement and ensure that you fully understand your responsibilities to monitor and supervise your teen's activity in the account.
² The Fidelity Youth™ app is free to download. Fees associated with your account positions or transacting in your account apply.
³ Zero account minimums and zero account fees apply to retail brokerage accounts only. Expenses charged by investments (e.g., funds, managed accounts, and certain HSAs) and commissions, interest charges, or other expenses for transactions may still apply. See Fidelity.com/commissions for further details.
⁴ Fractional share quantities can be entered out to 3 decimal places (.001) as long as the value of the order is at least $0.01. Dollar-based trades can be entered out to 2 decimal places (e.g. $250.00).
⁵ Your Youth Account will automatically be reimbursed for all ATM fees charged by other institutions while using the Fidelity® Debit Card at any ATM displaying the Visa®, Plus®, or Star® logos. The reimbursement will be credited to the account the same day the ATM fee is debited. Please note, for foreign transactions, there may be a 1% fee included in the amount charged to your account. The Fidelity® Debit Card is issued by PNC Bank, N.A., and the debit card program is administered by BNY Mellon Investment Servicing Trust Company. These entities are not affiliated with each other, and Fidelity is not affiliated with PNC Bank or BNY Mellon. Visa is a registered trademark of Visa International Service Association, and is used by PNC Bank pursuant to a license from Visa U.S.A. Inc.
⁶ Venmo is a service of PayPal, Inc. Fidelity Investments and PayPal are independent entities and are not legally affiliated. Use a Venmo or PayPal account may be subject to their terms and conditions, including age requirements. 
Fidelity Brokerage Services LLC, Member NYSE, SIPC, 900 Salem Street, Smithfield, RI 02917