The rise of personal finance apps and investment management services in recent years has made it much easier to keep track of your finances. Personal Capital, now Empower, is one of the best-known services in this industry, offering budgeting tools, portfolio tracking, wealth management and more.
As with any digital product, you should always evaluate the field for potential alternatives that might offer better features, more appealing pricing plans, or both. It's just natural due diligence.
But in particular, some would-be customers might feel compelled to check out Personal Capital alternatives after learning that the company is changing names. While that doesn't mean the tools or services offered by the platform are necessarily changing—the new name might merely reflect an acquisition that closed a couple years ago—it does represent an opportunity for new ownership to make changes as they see fit.
We hope it doesn't change too much. Millions of people have used the planning app to understand their financial situation, including myself. In fact, I've attached several of my financial accounts—including investment accounts and bank accounts—to use the powerful tools provided by the service. For years, Personal Capital (ahem, Empower) has been one of my favorite tools in my personal finance toolkit.
In this article, we'll explore some of the best Personal Capital alternatives available today—and weigh in on whether any of them are good enough to displace Empower. We'll pay particular attention to the two primary sets of features provided by Personal Capital (Empower): free financial tools like financial account aggregation and cash flow analysis, and wealth advisory services.
What Is Personal Capital (Now Empower)?
---
Platforms: Web, mobile app (iOS, Android)
Available: Sign up here
Empower (Personal Capital is now Empower) has 3.3 million users, some of whom use free tools such as the Personal Dashboard, and some of whom use the Personal Capital Wealth Management service (now offered through the Empower Advisory Group).
Empower's free financial planning tools
The free Personal Dashboard makes it easy for people to add all their financial accounts in one place, including credit cards, savings, checking, loans, and tax-advantaged investment accounts.
Empower also provides a free Investment Checkup tool to assess your portfolio risk, analyze past performance, and get a target allocation for your portfolio. The tool will help you identify overweight and underweight sector investments (perhaps you have too much allocated to utilities, and not enough to healthcare, for example) and assess your diversification.
You can even compare your portfolio to both the S&P 500 and Empower's "Smart Weighting" Recommendation, which suggests that investors more equally weight their portfolios across size, style, and sector—unlike the S&P 500, where the biggest stocks have the most effect on the portfolio, and there are huge differences in how much each sector is weighted.
The Empower Fee Analyzer helps you examine the fees you pay in your accounts, whether that's advisory fees, sales charges, expenses, and other costs.
Other investing and personal finance tools include a Savings Planner, Retirement Planner, Financial Calculators, and more.
These services, of course, are also available with Empower's full-service Wealth Management account—along with a number of other perks.
Empower's wealth management services
The Wealth Management plan better suits investors who want a fuller advisory experience. The service pairs automated wealth management tools with human management.
After you enter your risk tolerance, financial goals, time frame, and personal preferences, Empower creates a recommended portfolio. The portfolios are diversified across multiple asset classes and rebalanced when necessary. The six asset classes include:
U.S. stocks
International stocks
U.S. bonds
International bonds
Cash
Customers have the option to incorporate socially responsible investing (SRI) into their investments, too. In short, that means you can choose to invest only in companies that have positive environmental and social impacts.
Investors enjoy access to financial advisors who can help them make various financial decisions, from retirement planning to college savings to stock options and more. Empower's financial advisors are available 24/7 by phone, live chat, email, or web conference.
Note that the Wealth Management plan has a minimum initial investment of $100,000. Investors with between $100,000 and $200,000 have access to a team of financial advisors. Those with more than $200,000 have access to two dedicated financial advisors. There are extra benefits for people who invest over $1 million, including lower fees.
Wealth management annual fee tiers
$100,000-$1,000,000: 0.89%
$1,000,001-$3,000,000: 0.79%
$3,000,001-$5,000,000: 0.69%
$5,000,001-$10,000,000: 0.59%
$10,000,001-plus: 0.49%
Regardless of how much money you bring to the table, if you sign up, you will be given the option to schedule an initial 30-minute financial consultation with an Empower advisor.
Related: 11 Best Stock Portfolio Tracking Apps [Stock Portfolio Trackers]
Best Personal Capital Alternatives—Our Top Picks
---
Best Personal Capital Alternatives for Investment Portfolio Management
1. Vyzer (Best Personal Capital Alternative for High-Net-Worth Individuals)
---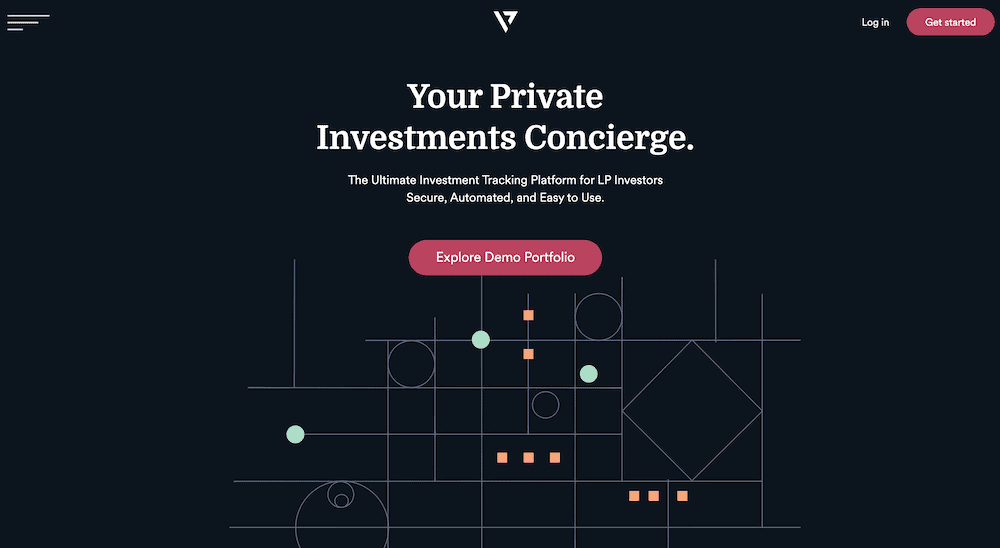 Available: Sign up here
Platforms: Desktop (Windows, macOS), mobile (Android, iOS) app
Vyzer represents the best Personal Capital alternative for high-net-worth individuals found on this list. It offers investment portfolio tracking, financial planning tools, and wealth management solutions for both public and private investments.
The digital wealth management platform also distinguishes itself by serving as the only service that combines public and private investment performance tracking. Vyzer keeps tabs on all of your investments in one place, providing a comprehensive view of your entire portfolio so you can easily monitor its performance. It supports all of the following accounts and asset classes:
Real estate (syndications, funds, rental properties)
Private equity funds (venture capital, hedge funds, debt funds)
Private companies (startups and small-to-mid-sized enterprises)
Investment accounts (Brokerage accounts, pension plans, 401(k), IRA, Roth IRA)
Bank accounts (18,000+ banks worldwide)
Crypto (Binance, Coinbase, BTC + ETH addresses, and more)
Precious metals
Collectibles
You can even track investments you co-hold with others, and organize your investments under different holding entities.
Vyzer is designed for investors with diverse portfolios and multiple sources of income. It allows users to forward or upload any financial documents (think spreadsheets, investment documents, Schedule K-1s, quarterly statements, and more) and have the platform translate them into new assets or liabilities or update existing ones. After you link your bank accounts to the platform, Vyzer analyzes your transaction data with artificial intelligence to identify which transactions link to which assets or liabilities you've added to your account. This feeds the system's cash flow tools.
Once you load all of your assets and liabilities into the dashboard, you can produce a cash flow forecast based on scheduled distributions, capital calls, expenses, and more.
Curious about how your peers handle their investments? Vyzer members can anonymously view each other's portfolios to understand the financial products and funds they've invested in.
Vyzer has four different subscription tiers—one free, and three paid:
Starter (Free): Like many free tiers, this is a "light" offering that provides limited functionality, including manually adding up to three items and syncing up to three financial institutions. This is recommended for users who are on the fence about Vyzer and want to take the software. Just note that the free tier does not include access to the mobile app.
Plus ($29/mo., billed annually): This provides full Vyzer functionality (including mobile app access), as well as a much higher number of connections. Specifically, you can manually add up to 15 items and sync up to 10 financial institutions. It also includes Basic support (online chat and email assistance, responses typically within one business day).
Premium ($79/mo., billed annually): This plan, geared toward much larger, more complex portfolios, has similar functionality as the Plus plan, but with more reporting features and far more connections. Specifically, with Premium, you get 120 manually added items, 30 synced institutions, and 30 cash flow scenarios. Support is also upgraded, to Preferred (faster response times, usually within a few hours).
Family Office ($699/mo., billed annually): This tier is recommended for ultra-high-net-worth individuals (UHNWIs—investors with a net worth of $30 million or more) who want comprehensive family office services. All Vyzer features are unlocked with this plan (naturally), plus you're given a private account manager and Priority support (response in an hour or less, as well as phone support).
Vyzer is different from Personal Capital in four main ways:
Vyzer doesn't offer active wealth management.
Vyzer can track more asset classes than Personal Capital
Vyzer offers more flexibility in adding new data to your account, and requires less effort.
Vyzer charges a flat monthly fee (or a discounted annual fee) that you pay from outside with your investments, say with a credit card. Personal Capital takes its fees from portfolio performance.
If you are a sophisticated investor with a complex portfolio to track, consider signing up with Vyzer to follow everything in a single platform. Remember: If you're on the fence, you can begin with a free Starter account—but if you're ready to get all of your accounts synced up, you can sign up for one of the three paid subscription tiers.
Related: 14 Best Investment Opportunities for Accredited Investors
2. Sharesight (Best Investment Management Software for Tracking Portfolio Performance, Including Dividends)
---
Sharesight has an award-winning performance and tax reporting platform that empowers you to track stocks and exchange-traded funds (ETFs) from over 40 exchanges worldwide. It also allows investors to track more than 100 global currencies and follow unlisted, alternative investments such as fixed interest and investment properties.
All of this and more are available via Sharesight's easy-to-use online portfolio tracker.
The service prides itself on being a spreadsheet replacement, allowing you to know the true performance of all listed holdings, across multiple asset classes, in a single place.
With powerful sorting features and the option to exclude closed positions, you can actively compare the performance of your holdings to numerous benchmarks of your own choosing. You also can see the impact of capital gains, dividends and currency fluctuations (if investing internationally) on your portfolio and against your benchmark.
These reasons alone qualify Sharesight to make this list, but where it truly excels is its dividend-tracking capabilities.
Income-generating assets are a powerful source of passive income for investors, so getting their amounts right is essential. You can do that via the website's Taxable Income report, which allows you to see a running total of all your dividends, distributions, and interest payments over any time period. It can even break up distributions by local and foreign income. You can also use the platform to project expected dividend income based on announced dividend payments. And no more digging for dividend dates.
All you need to do is upload your holdings by either connecting to your broker or stock trading app, uploading a spreadsheet or manually entering your trading history or opening balance. Sharesight integrates with more than 170 online brokers worldwide and can readily add ones not yet available to the service with a simple request.
To get started, visit the Sharesight website and start a free trial to see how you like the service. The free trial allows you to track up to 10 holdings in one portfolio. From there, you'd need to consider one of their paid packages to track your full portfolio. They offer discounted annual plans by visiting their page through this link.
* Note: The Sharesight Reader mobile app retired Oct. 3, 2022, and removed from app stores. Sharesight still is available on tablets and phones via mobile web.
Related: 19 Best Investment Apps and Platforms [Free + Paid]
3. Kubera (Ideal Portfolio Tracker for Public + Private Assets)
---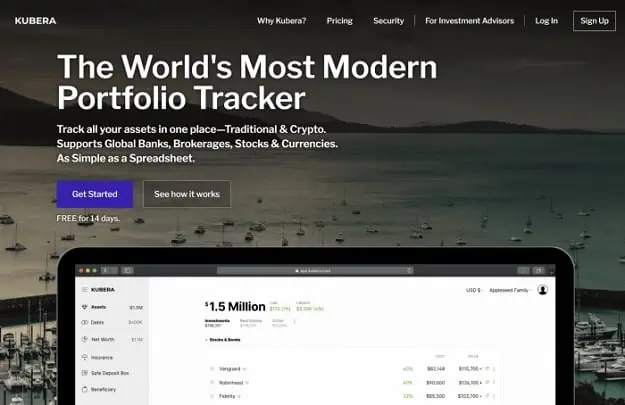 Kubera is one of the most advanced portfolio trackers on the market. It boasts thousands of bank connections, more global currencies than any other service, and detailed information about all of your investments.
Kubera is the ideal product for young professionals, homeowners, real estate professionals, and even cryptocurrency investors, among others. It allows you to keep track of your comprehensive portfolio holdings and analyze data from markets around the world.
The service is ideal for customers with international holdings, too. The service boasts connectivity to more than 20,000 banks, brokerages, and other investment institutions around the world. You can track global stocks—Kubera supports major stock exchanges in the U.S., Canada, U.K., Europe, Asia, Australia, and New Zealand—bonds, mutual funds, foreign exchange, precious metals, cryptocurrencies, NFTs, and more. You can also track real estate, automobiles, even domain names.
The platform allows you to view your holdings' values and even estimated resale values at any given time without having to search through complicated paperwork.
In short: This service offers the functions of several portfolio management apps all in one place.
Want to explore Kubera to see if it's right for you? Start with a risk-free 14-day trial; after that, you can choose a monthly or annual plan.
Related: 10 Best Non-Stock Investments [Alternatives to the Stock Market]
4. Stock Rover (Stock Research + Investment Tracking)
---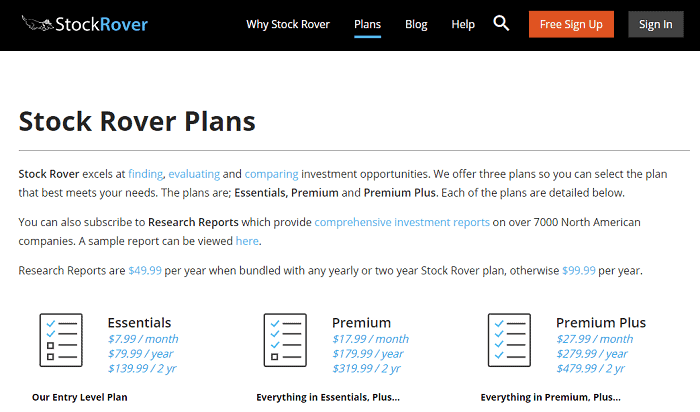 Like Personal Capital, Stock Rover helps you keep tabs on your portfolio with detailed performance information, email performance reports, in-depth portfolio analysis tools, correlation tools, trade planning and re-balancing facilities.
The web-based applet works well as a stock tracking app for Windows, but also functions on Mac, mobile and tablets as well.
You can subscribe to this service for a number of applications:
Stock Rover's "Brokerage Connect" can show you a read-only data feed of your holdings across multiple brokerage accounts, providing you with a comprehensive view of your entire investment portfolio.
A comprehensive alerting system allows you to find out immediately when something happens with your holdings that you should know.
Stock Rover's stock screener can help you expand your portfolio, showing you opportunities such as when companies trade below their perceived fair value.
Consider signing up for Stock Rover with a free 14-day trial. From there, you can decide if you'd like to continue with the service's premium plans for more robust tracking and analysis.
Related: 11 Best Stock Trading Apps for Beginners
5. Quicken Premier (Best Personal Capital Alternative for Personal Finance Planning)
---
Available: Sign up here
Platforms: Desktop app (Windows, macOS), web, mobile app (Android, iOS)*
More than 20 million users trust Quicken Premier as one of the best investment tracker tool options for their needs.
Quicken Premier's financial management software allows investment tracking for your entire portfolio in one dashboard. You can connect investments, banking, loans, retirement accounts, assets, private holdings, and more. In fact: Do you own your home? Quicken Premier gets real estate market values from Zillow so you always have an idea of how much your home is worth.
Having all of your investment accounts in one place makes it easy to see your net worth. Your investments automatically update. You can customize your views and reports to focus on what is important to you.
Not sure how to adjust your asset allocation and grow your investment portfolio? Quicken Premier helps with portfolio management and provides robust analysis tools. No portfolio manager or asset managers are necessary.
Analysis tools include (but aren't limited to):
Benchmarks
Morningstar Portfolio X-Ray
Buy/Sell Preview
Buy/Sell Optimizer
By/Hold Analyzer
Performance view
Target allocations
Watchlists
Investing activity reports
You can run "what if" scenarios, such as "What if I paid down my loans faster to save on interest?" There are also useful calculators to help plan for college funds, savings, loans, refinancing, and more.
The LifeTime Planner helps you prepare for retirement by running scenarios to see what would happen if your revenue streams increased or decreased, what would happen if you bought a new property, and other possibilities.
The software will help you create custom budgets and save for all of your various savings goals, such as an emergency fund, home renovations, vacations, and more.
Quicken automatically categorizes your transactions, and you can add your own customization rules if you want to have everything organized in the way that makes the most sense to you.
This portfolio management software also lets you view all your bills in one spot. You can pay your bills from Quicken for free as well with just a few clicks. And when tax season arrives, Quicken Premier automatically generates your tax reports.
And sometimes, you might want to chat with a real person, so Quicken software comes with free phone and chat support.
* Note: Quicken Premier does not have a standalone app, but it syncs with the Quicken mobile companion app for iOS and Android.
Related: 20 Best Stock Research & Analysis Apps, Tools and Sites
8. Morningstar Investor/Portfolio X-Ray (Best Portfolio Management Software for Asset Allocation + Sector Weightings)
---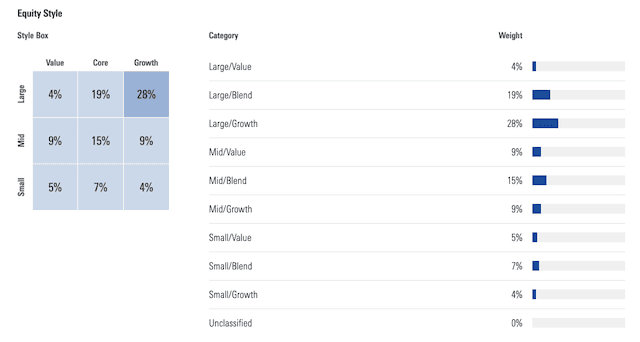 Morningstar Investor is a rich platform of investment research resources for the buy-and-hold crowd, and one of its most important features is its net worth and portfolio management tools.
Within Morningstar's portfolio manager, you can link up savings, checking, investment, and other accounts from more than 15,000 financial institutions to keep an eye on your nest egg, cash flows, and investments. Or if you'd just like to keep track of a few of your holdings, you can manually input basic information about your stocks, funds, even individual bonds and cash.
One of my favorite tools within the portfolio manager is Morningstar X-Ray, which evaluates your portfolio and tells you where you stand on asset allocation, sector concentration, geographic holdings, and even equity styles (large/mid/small, value/core/growth). It also tells you how your portfolio compares to benchmark portfolios with varying amounts of risk.
If you hold a mix of individual stocks and funds, you'll want to check out the Stock Intersection feature, which shows you how much of your portfolio you really have invested in a stock. Many of your funds might hold large positions in the same stock or handful of stocks, leaving you overexposed and less diversified than you realize.
With Morningstar Investor, you can also:
Research thousands of stocks, mutual funds, and ETFs using Morningstar's screening and charting tools, as well as its proprietary ratings systems.

Set up stock and fund watchlists

Enjoy

stock news

and commentary that's tailored to your holdings

Screen for securities that match your investing goals using a variety of performance and valuation metrics

Follow Morningstar authors so you can check out their latest articles, videos, and podcasts as soon as they're posted
Not sure if Morningstar Investor is right for you? Try it out with a free seven-day trial. You can check out the current deal, as well as discounted rates for students and teachers, in our details box below.
Related: 14 Best Discount Brokers [Low-Cost Online Brokerage Accounts]
Best Personal Capital Alternatives for Wealth Management Services
7. Retirable
---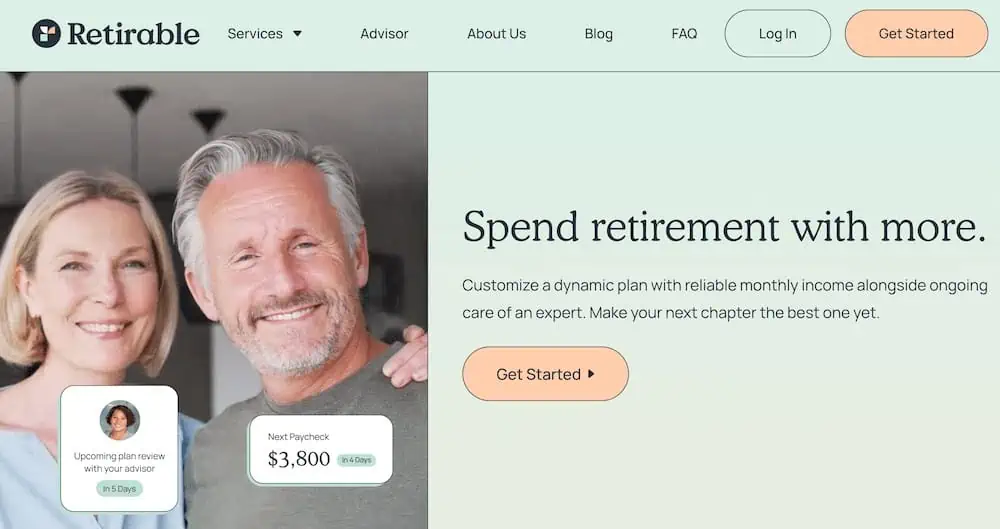 Retirable is a financial advising service that connects you with a dedicated financial advisor to help you prepare for a comfortable retirement. The company offers comprehensive, holistic financial planning services, including navigating topics like Social Security, healthcare, taxes, housing legacy goals, and lifestyle needs—all important areas to feel confident in when preparing for retirement.
Once you've selected your financial advisor, you can contact them through several avenues: phone, text, video, or email. And you can rest assured they've always got your best interests in mind: every Retirable advisor is a U.S.- based licensed fiduciary specializing in holistic retirement planning. That means they're always obligated to make recommendations and decisions that align with your best interests, not with ones that could result in conflicts of interest.
Retirable helps you not just with investing, but even spending. Your advisor will put what your plan has determined is "safe to spend" into a spending/saving account every month. You can spend with your linked Visa debit card—and what you save can earn a high APY within the account.
Retirable has a simple, low-cost pricing model. For Retirable account balances of less than $33,333, they charge a flat fee of $250 per year. For any account balance of $33,333 or higher, they only charge 0.75% annually, up to your first $500,000—or a maximum of $3,750. (In other words, no matter how large your account gets, the most you'll ever pay is $3,750.)
If you'd be interested to learn more about working with a Retirable advisor, consider getting started with a free consultation to discuss your monthly retirement income, how to make your savings last in retirement, and when you should elect to take Social Security.
Related: How to Invest Money: 5 Steps to Start Investing w/Little Money
8. Datalign Advisory
---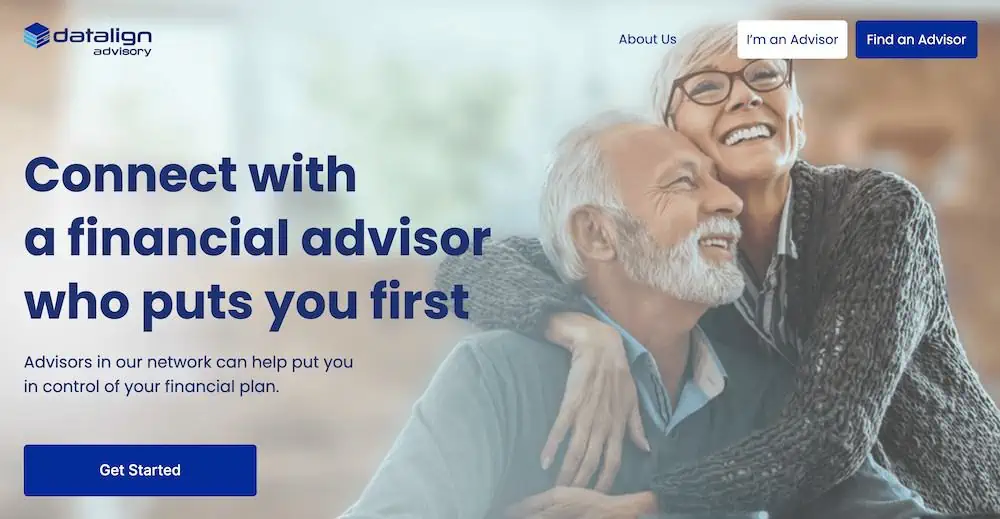 If you're looking for assistance for financial planning, you might consider using an advisor – advisee matching platform like Datalign Advisory. Simply answer a questionnaire to provide background on your financial situation, preferences and long-term goals and submit your responses to find a match. Afterward, your matched advisor will reach out for a free, no-obligation call to learn more about you and your needs.
The service focuses more on suitability and aligning your preferences with that of an advisor instead of purely based on net worth and location. The service vets advisors by reviewing their disclosures (for example, are they a fiduciary required to act in your best interests?) as well as their disciplinary history. From there, Datalign Advisory interviews them to understand their specialities and expertise.
Using the platform costs you nothing (though fees may apply when you choose to work with a financial advisor found through the service). However, the advisor you match and choose to work with has fees you'll pay as part of working together. If you'd be interested in connecting with a financial advisor through Datalign, consider filling out a questionnaire to get started.
Related: 20 Best Investing Research & Stock Analysis Websites
Why Might You Need to Find the Best Personal Capital Alternative?
---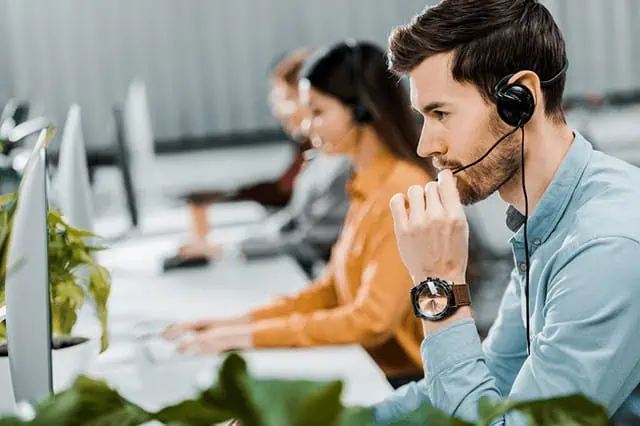 You Don't Want Multiple Sales Calls
Personal Capital is free, but it comes at a cost: your time and attention. By signing up for the free tools offered by Personal Capital, you're agreeing to having contact with their sales team to assist with managing your money. While you're under no obligation to enroll in their wealth management service, these tools are a gateway to initiating that contact and soliciting you for working together.
You Don't Want Your Data Sold to Others
When working with Personal Capital as an advisory client, they can offer your data and information to third parties to provide you with our holistic financial advice. Personal Capital, at your request or as appropriate for your situation and needs, can recommend third-party services to you. Many of the services above, including Vyzer and Kubera, explicitly state that they do not sell your data.
Related: Best Quicken Alternatives
Related Questions on Personal Capital and Personal Capital Alternatives
---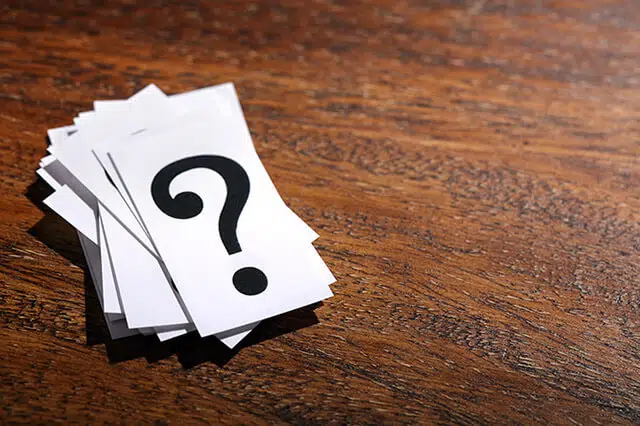 Is Personal Capital (Empower) free?
Personal Capital is free to use for budgeting, investment tracking, and financial planning. However, if you want access to its more advanced features, including portfolio management and wealth management services, you'll need to upgrade to one of its paid plans (charged through asset under management fees). You'll need to have at least $100,000 in assets committed to the platform to upgrade to these paid plans.
Is there something better than Personal Capital (Empower)?
Personal Capital (now Empower) is a useful financial planning and management service, and there aren't many products out there that offer a similar combination of offerings and price point. Still, many of the services above might make more sense depending on how much (or little) financial-planning assistance you want.
For instance, Sharesight offers investment tracking services, while Quicken Premier offers helpful personal finance budgeting tools.
If you'd like to pay for financial advice and engage with a team of financial advisors who can assist with your wealth management needs, you might consider services like Datalign, which will help pair you with a financial advisor, or Retirable, which has its own financial planners.
Ultimately, the best service for you will depend on your individual needs and preferences.
Related: