Research shows landlords using online rent collection methods are 20 times more likely to get paid on time compared to those collecting rent checks or cash payments.
There are multiple ways to collect rent online, but some methods are far superior to others. This article will go over the best ways landlords can collect online rent payments and answer common questions about how to collect rent online.
Best Online Rent Collection Apps—Our Top Picks
---
| | | |
| --- | --- | --- |
| | | |
| | | |
| | | |
| Free, no fees. Get $150 to open a bank account and start collecting rent. | Unlimited: Free. Unlimited Plus: $7/unit/mo. | Monthly (Pay-as-you-go): $19.95/mo. 6-Month: $15/mo. (25% off). Annual: $9/mo. (55% off). |
| | | |
Free Rent Collection + Bank Account
Free, no fees. Get $150 to open a bank account and start collecting rent.
Free, Fast Rent Collection
Unlimited: Free. Unlimited Plus: $7/unit/mo.
All-in-One Property Management Software
Monthly (Pay-as-you-go): $19.95/mo. 6-Month: $15/mo. (25% off). Annual: $9/mo. (55% off).
Best Ways to Collect Rent Payments Online for Landlords
1. Baselane (Best Free Rent Collection App)
---
Baselane allows tenants to pay rent through several payment methods, including bank transfers (via ACH) or debit/credit card transactions. In addition to one-time payments, residents also can choose recurring automatic payments, ensuring rent is always paid on time.
Money is sent directly to the landlord's bank account(s). Baselane supports dedicated accounts for security deposits and accounts by property.
In addition to being an online rent payment service, Baselane also offers various tools and charts to help landlords manage their finances. These tools make it easy to see revenues, expenses, and more at a glance.
Landlords can also use Baselane's debit card—which provides unlimited 1% cash back, up to 5% on home improvement spend, and categorizes expenses—to keep finances organized.
Additionally, Baselane partners with Lendency to provide flexible real estate loans for single and multi-family, five-plus units, portfolio loans, and more. And it offers landlord insurance covering dwelling and liability, loss of rent, and other situations through partner Obie.
Baselane can be used with an unlimited amount of properties, and you can open and use accounts for free. The service does charge for premium features, and like most other rent collection apps, it charges tenants a fee (2.99%) if they make rent payments via credit or debit card.
Rental Property Financial Solution
Baselane | Rent Collection, Landlord Banking + Rental Property Finances
Baselane is a complete rental property financial management system.
The bank account for landlords has no fees and offers high yields on all balances (4.19% APY as of 11/17/2023), unlimited 1% cash back on debit card spend, and up to 5% cash back on home improvement spending.*

Other features include check writing, same-day ACH payments, and up to $2.5 million in FDIC insurance.

Baselane also offers bookkeeping, rent collection, analytics, and more.
Special Offer ($150 bonus): Earn a $150 bonus after completing four steps with your Baselane Banking account. (1) Make a deposit of greater than $500 into a Baselane banking account within 30 days. (2) Maintain that average balance for 60 days. (3) Make more than $1,500 worth of mortgage payments within 90 days. (4)

Collect more than $1,500 of rent via Baselane into Baselane Banking within 90 days.
Pros:
Free high-yield bank account

Free online rent collection

Same-day ACH payments

Check writing

Generous cash back on qualified debit card spend

Up to $2.5 million in FDIC insurance

50 states lease creation and e-sign

Provides Zillow-sourced market values automatically
Cons:
No tenant screening services

No rental property listing capabilities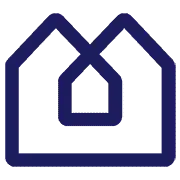 * 1% cash back is credited instantly following purchase with
no maximum spend. No minimum spend applies. Cash back is credited once per month for all rewards above 1% and credited to your account with a maximum of $2,000 annual spend per calendar year. Terms and conditions apply.
Related: Best Banks for Real Estate Investors + Landlords
2. Avail (Best Property Management Software for Small Landlords)
---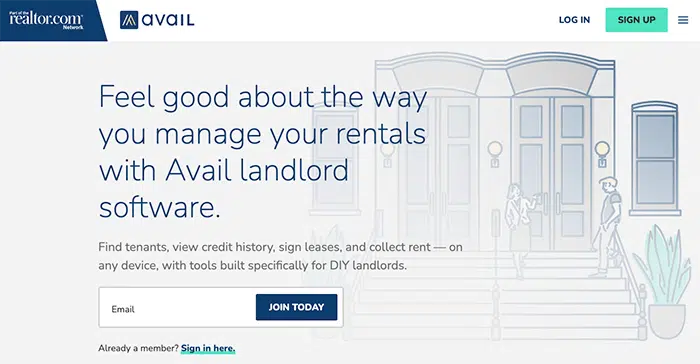 Avail, which claims to have the fastest rent payment processing in the industry, lets residents pay rent, security deposits, and fees online. Tenants can pay from bank accounts; they can make debit and credit card payments, too.
Besides online rent collection, Avail helps landlords with several other tasks, including:
Avail's basic Unlimited service is free to use. The premium version, Avail Unlimited Plus, is $7 per unit and includes features such as waived ACH fees, next-day rental payments and customizable webpages to create your own property marketing site.
Free Landlord Software
Avail | Free Landlord Software
Unlimited Plan: Free. Unlimited Plus: $7/unit/mo.
Avail offers free landlord software that allows you to syndicate listings on rental property sites, conduct credit and criminal screenings, execute state-specific leases, process online rent payments and perform maintenance tracking.*
Premium version offers next-day rent payments, waived ACH fees, custom applications and leases, custom lease cloning for reuse, and creating a property website.*
Tenants pay application fees, screening fees and payment fees ($2.50 per bank transfer w/Unlimited Plan).*
Pros:
Free plan with useful features

Tenant screening

Listing syndication with dozens of sites

State-specific lease creation

Online rent payments
Cons:
Next-day rent payments only come with Premium

No chat features within the app, must rely on email for communicating with tenants
* Some fees may apply for certain services (e.g., ACH fees for rent collection)
Related: Best Ways to Screen Tenants for Rental Properties
3. Hemlane (Best Hybrid Property Management Software for Online Rent Collection)
---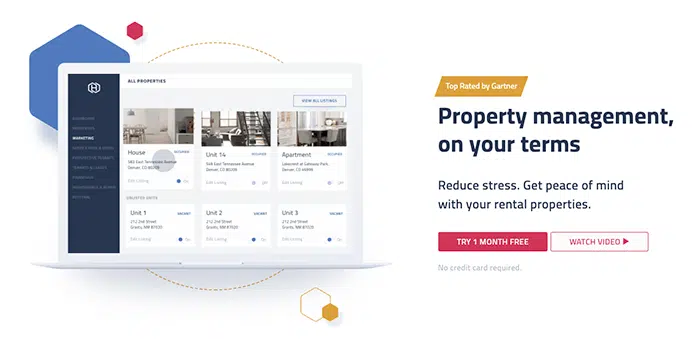 Hemlane, which is available in all 50 states and the District of Columbia, processes almost $200 million in annualized payments.
"The challenge with traditional property management is that landlords were forced to choose between either full service or do-it-yourself," says Hemlane co-founder and CEO Dana Dunford. But she adds that her tiered system "allows landlords to select their level of involvement while tapping into licensed professionals for everything else."
Hemlane's online rent payment service can collect a monthly rent payment through ACH, or through a debit card or credit card transaction.
If online payments are late, you can have Hemlane automatically send requests for late fees, and you can elect to charge daily or one-time fees. And you can crack down on late rent by allowing tenants to set up recurring payments.
Landlords also can choose to accept one full rent payment or allow partial rent payments so tenants splitting rent can pay separately.
You can connect Hemlane to several bank accounts to keep finances organized. For example, you might have a different account for each building.
Hemlane does more than just collect rent. It advertises your properties, connects you to local real estate agents to conduct your showings, and finds local professionals to complete your annual inspections. The service also sends out rental applications, performs background and credit checks, tracks your income/expenses, and manages maintenance requests.
Hemlane offers a month-long free trial without putting down a credit card. Following the trial, interested landlords can choose a monthly plan. Each plan starts with a base $28 monthly cost, with unit pricing varying between $2 and $32 depending on what features you desire.
On-Demand Property Management Software
Hemlane | All-In-One Property Management
14-day free trial. All plans have a $28/mo. base fee. Basic: Additional $2/unit/mo. Essential: Additional $12/unit/mo. Complete: Additional $32/unit/mo.*
Hemlane offers property management services in three packages using per unit pricing with no unit minimum.
The service offers leasing tools to find qualified tenants, local support to connect you with agents, repair coordination with 24/7 US-based support for tenant requests and management tools for property management.
Free 14-day trial to start. Afterward, pricing starts at $30/month, allowing landlords to structure their management of 1-100 units flexibly.
Pros:
Clear and transparent pricing, no nickel and diming

Access to nationwide local leasing agent partner network

Listing syndication with dozens of sites

Tenant screening

24/7 repair coordination
Cons:
Not designed for landlords seeking full-service property management

Not suitable for short-term/vacation rentals

Not meant for portfolios over 100 units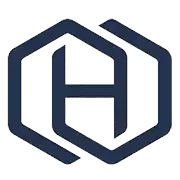 * Pricing reflects annual billing. With monthly billing, all plans have a $34/mo. base fee. Basic: Additional $2.50/unit/mo. Essential: Additional $15/unit/mo. Complete: Additional $40/unit/mo. No credit card required for free trial.
Related: How to Open an Escrow Account to Hold Security Deposits
4. TurboTenant (Best Low-Cost Premium Solution for Multiple Rental Properties)
---
Are you tired of juggling paperwork and spreadsheets while trying to manage your rental properties? With TurboTenant, those frustrations are finally a thing of the past. TurboTenant is landlord-specific software designed to make the process of self-managing your rental business easier than ever before. Get leads, screen tenants, create leases, and collect rent—all in one place.
Never miss a payment again and get the most out of your passive income with an intuitive platform that makes life simpler for all parties involved. With TurboTenant, you can quickly set up online rent payments with direct deposit and get automated reminders when a payment is due. Receive instant notifications on payments received, save time by not having to manually update records, and keep everything in one centralized system so you're always up-to-date.
Collecting rent payments through the app entails a 3.49% processing fee for debit cards and credit cards (paid for by tenants), or no fee when using Automated Clearing House (ACH) transfers through a bank account.
This useful software has a Free tier. But their Premium product, which charges a reasonable $99/year, covers unlimited properties and comes with personalized reporting capabilities—giving you the insights you need to run your business efficiently. Best of all, if you need help along the way, TurboTenant's professional customer support team has you covered; the Free plan has email and text support, while Premium users also enjoy phone support. Plus they will help personalize the platform to fit your unique needs so that you can focus on doing what brings in revenue!
Make rental management less stressful and experience the convenience of using TurboTenant today.
TurboTenant | Free Online Landlord Software
Free tier: Free. Premium: $99/yr.
TurboTenant provides tools for landlords that cover every stage of the rental cycle, from listing rental properties to signing lease agreements to collecting rent
List on sites including Apartment List and Realtor.com, then track leads' rental application status, and even send messages to potential clients, within your account.
When you're screening tenants, you can receive a free, easy-to-read criminal history, credit report, and eviction history report from TransUnion within minutes.
Free online rent collection, including both one-time and recurring charges, via credit card, debit card, or Direct Deposit
Related: Best Real Estate Crowdfunding Sites + Platforms
5. RentRedi (Best Mobile App for Rent Collection Online)
---
RentRedi is highly rated and one of the most tenant-friendly online rent services. Renters can make rent payments with a credit or debit card, ACH or ACH-only payment options, and even cash. Those using ACH or cards can set up automatic payments to ensure their monthly rent is always covered.
RentRedi also boasts more than 90,000 retail locations where residents can deposit cash payments.
Landlords can choose to accept partial payments or even block payments. They can use an unlimited number of payment accounts and receive payments in four to five business days.
Note that RentRedi does charge some small fees ($1 ACH, or 2.9% plus $0.30 for credit cards), which landlords can choose to pay or pass on to tenants. Landlords also can set up automatic late fees for any tenant who falls behind.
Renters can benefit from having their on-time rent payments reported to TransUnion (one of the major credit bureaus). These reports help build credit and, depending on the credit-scoring model being used, improve scores.
RentRedi also helps landlords find new tenants. The service posts your listings for free to RentRedi, Doorsteps, and Realtor.com, and allows for as many properties as you want.
When renters are interested in your property, RentRedi will screen them using SmartMove's ResidentScore (which predicts evictions better than credit scores) and criminal record databases. If everything looks good, your new residents can e-sign your lease and upload any required documents. From there, the software can help you outsource maintenance requests.
Some users opt to get the rental property accounting software add-on through RentRedi's partner REI Hub. RentRedi works with an unlimited number of units and renters. If you choose to pay as you go, it costs $19.95 monthly. A six-month plan charges $15 per month, and the annual plan is the best deal at $9 monthly.
All-in-One Property Management Software for Landlords
RentRedi | Landlord Software & Rent Payment App
Monthly (Pay-as-you-go): $19.95/mo. 6-Month: $15/mo. (25% off). Annual: $9/mo. (55% off).
RentRedi is a software for landlords looking to manage their rental properties
RentRedi collects rent online and reports to TransUnion to boost their credit if paid on time
Complete tenant applications and screening online
* Reflects annualized discount on a per month rate.
Related: Best Video Intercom Systems for Apartments and Office Buildings
6. Stessa (All-in-One Landlord's Software)
---
Stessa makes it easy for tenants to make an automatic, online rent payment each month through ACH. The platform helps onboard tenants and can send reminders when a rent payment is due. The landlord receives updates when a rent payment is received and deposited into a bank account.
Besides making it easy to collect rent payments, Stessa automatically creates financial reports for your rental business. It can update income statements, balance sheets, and cash flow reports, as well as track your expenses, so you always know how your business is performing.
Stessa also makes tax season simpler, allowing you to export tax-ready financials.
You can manage your finances with Stessa through its Cash Management feature, too. Doing so provides seamless integration and lets you unlock more financial insights. Cash Management users receive a Visa debit card, which can tie purchases directly to a property.**
Landlords can have an unlimited number of free accounts if they want to tie one to each property. There are no monthly maintenance fees, inbound wire fees, or minimum balance requirements.
Stessa is an entirely free rent collection app, but it does offer optional premium services, such as market research.
Rental Property Financial Software
Stessa | Smart Accounting Software for Rental Property Landlords
Essentials: Free. Pro: $20/mo.
Stessa makes rental property finances simple by providing your portfolio's performance through an informative dashboards and reporting.
Create financial statements, perform bookkeeping tasks and manage your money through an FDIC-insured account that offers a competitive 3.12% APY* for free users or 5.08% APY for Pro users (as of 10/30/2023) and has no maintenance fees or other hidden fees.
Account holders can earn 1.1% cash back on debit card purchases.*
Use Stessa to collect rent on autopilot.
You can even use Stessa's parent company, Roofstock, to buy and sell investment real estate.
Stessa Cash Management is a financial technology company, not a bank. Banking services provided by Blue Ridge Bank N.A., Member FDIC. The Stessa Cash Management Visa® Debit Card is issued by Blue Ridge Bank N.A., pursuant to a license from Visa U.S.A. Inc., and may be used everywhere Visa debit cards are accepted. * Cash back earned each month will be credited to your account by the next month's statement cycle. ATM transactions, the purchase of money orders or cash equivalents, loan payments, and account funding made with your debit card are not eligible for cash-back rewards. No minimum opening deposit and no minimum balance requirements.
Related: New Jersey Security Deposit Law [What Landlords Must Know]
How Can You Collect Online Rent Payments?
---
You can collect rent online using Venmo, Zelle, PayPal, and other cash apps, or software for online rental payments.
Using Zelle for paying rent is free, but some banks that don't support Zelle may have a weekly transfer limit as low as $500. You can't reject partial payments and likely won't recover payments sent to the wrong person.
PayPal and Venmo charge fees to accept online rent payments because they are considered rental business transactions. These services automatically accept payments into a landlord's account, even if they are partial payments.
The best way to collect rent online is with specialized online rent payment software, like the options mentioned in earlier sections. These platforms include features to help landlords and property managers simplify the rent collection process.
Are There Other Ways of Collecting Rent?
---
If you'd like to keep it old school and avoid setting up an online rent payment system, you've got some options available.
1. Checks
While checks are becoming less common, they are still a popular method for rent collection.
Tenants write the check for the same amount each month and can send it in the mail or deliver it to an office. Once you receive the checks, you can cash them at a bank or deposit checks online.
This method can be a hassle for residents every month. Checks are also easy to lose, which could result in late rent payments.
2. Cash
When tenants pay rent in cash, you don't have to wait for any checks to clear or worry about insufficient funds.
You have to collect rent money from tenants or make them bring you cash. If tenants miss the due date, you will end up making multiple trips to collect or deposit cash.
Every cash payment requires a receipt. Tracking receipts and which tenants still need to pay rent can be challenging when cash is coming in at different times.
3. Cashier's Check
Tenants can get cashier's checks from a bank where they have an account. Their bank serves as a guarantor, so you know the rent money is in the tenant's bank account.
Tenants have to pay around $10 to $15 for each cashier's check. Plus, it takes time to collect and deposit these checks every month.
4. Money Transfer Apps (Venmo, PayPal, Zelle, etc.)
Money transfer apps typically charge payment processing fees for collecting rent from your tenants. If they don't, multiple banks and credit unions still charge transaction fees.
These apps don't have rent collection options to stop late payments, which can delay evictions. Accepting a partial online rent payment can even restart the eviction process altogether in some states.
You can't set up automatic rent payments or reminders either, which could lower your chances of collecting rent on time.
Related: How to Run a Credit Check on Tenants
What is the Best Way to Collect A Rent Payment from Tenants?
The best rent collection method is software designed for collecting rent online. This offers a convenient way for tenants to pay rent online using a bank transfer or debit and credit card payments.
Unlike money transfer apps, rent collection software has automated payments. The money is directly deposited into your bank account and tracked as rental income for easy accounting.
Look for software that also lets you collect security deposits from prospective tenants. This will help keep all your rental payments in one place.
Related Questions on Collecting Rent Online
What is the best way to collect rent as a landlord?
Collecting rent online can simplify rental property management and increase on-time payments.
Some tenants prefer the option to set up automatic payments so they don't fall behind on rent. This feature is offered by all of the online rent collection options listed at the beginning of this article.
What is the most secure way to pay rent?
For in-person rent collection, cashier's checks are secure. The most secure way to pay online is landlord rent collection software or a money transfer app like Zelle, Venmo, or PayPal.
Can you accept rent payments online for free?
Yes, there is software that will accept online rent payments every month for free. Baselane, Avail, TurboTenant, and Stessa all provide this service for free.
Can you use Zelle to collect rent for free?
Zelle lets you collect rent for free, and payments are deposited directly into your bank account. Some banks associated with a Zelle account may charge transaction fees.
Do landlords use PayPal?
PayPal isn't a common way for landlords to accept rent payments. While you can set up a PayPal account to start collecting rent online, there are strict rules and fees that can impact your cash flow.
Can I use PayPal to collect rent?
You could use PayPal to collect rent if it's done as a business transaction. PayPal requires a business account to collect rent payments.
Landlords collecting rent with PayPal can lose a substantial amount of money to business transaction fees. Additionally, there is no way to stop tenants from making partial payments.
Do online rent collection apps charge late fees?
Many popular rent collection apps can automatically charge late fees if this option is enabled. Landlords can usually set up a one-time late fee or charge daily late fees depending on the lease agreement and state regulations.
Related: