Wine investing is one of the most tantalizing options for anyone who's looking to spice up a stodgy portfolio of stocks and bonds.
Wine has very little correlation to stock market performance, making it an excellent source of portfolio diversification. It has significant upside potential. It's a fantastic way for vino aficionados to make money while enjoying one of their favorite pastimes …
… and it's one of the rare alternative investments you can cash out of by drinking it.
Best of all, it's never been easier to add this alternative investing varietal to your portfolio. You don't have to be a sommelier. You don't need to build an elaborate temperature-controlled wine cellar. You don't even need to seek out buyers and ship a few cases to them.
No, thanks to wine investing apps, all you need is a computer, tablet, or smartphone—and a little capital to start—and within minutes, you can be on your way to building a portfolio of wine investments.
Today, we're going to answer numerous questions to start your climb up the vine. What are the benefits of investing in wine? What are the best types of wine investments (wine stocks, individual bottles, futures, and so on)? Which wine investing platform is the best?
Sit back, relax, and read on as we tackle these and other questions related to wine investing.
Are Wine Investments a Good Idea?
---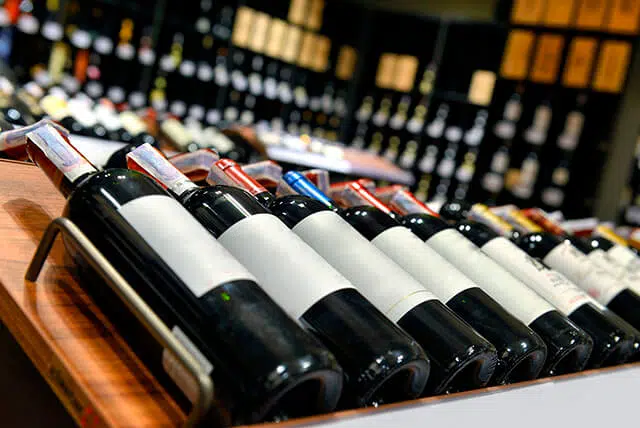 Like with any other investment, you have to evaluate wine investing both through its risks and rewards. Interestingly, in vino's case, one of its weaknesses is simultaneously a strength.
Pros
It's recession-resistant
Wine might be a liquid, but as an investment, it's not liquid—in other words, it can be difficult to convert it into cash in a hurry. But that does provide an advantage: This virtually glacial market makes wine investments notably less volatile than traditional investments. The wine industry benchmark—the London International Vintners Exchange (Liv-ex) Fine Wine 100 Index—barely moved during the 2000 dot-com collapse, and it fell less than half as far as the S&P 500 during the Great Recession in 2008.
It can generate great returns over time
Another attractive aspect of wine (and other consumer-focused alternative investments): How well it ages. As the supply of wine from specific dates, regions, etc., goes down because of consumption, demand often heads higher. So rather than having an item that depreciates over time, good wine does indeed get better with age. (Sorry, but your Three-Buck Chuck from Trader Joe's, formerly known as Two-Buck Chuck, will in fact turn into vinegar if left on the shelf for too long. Lesson learned the hard way on that one after a dry pandemic with little kids.)
This quality can lead to market-beating returns. For instance, the Liv-ex's Burgundy 150 Index is up roughly 85% over the past five years, beating the S&P 500's total return (price plus dividends) by 13 percentage points over the same time period.
It's a tangible asset
Wine is a tangible asset, which effectively means you can hold it in your hands. Physical assets can act as strong hedges against inflation. They can also provide a psychological boost during bear markets—for some, owning physical assets are simply more comforting than abstract investments, such as stocks, cryptocurrencies, NFTs, and other assets that are simply stored on a computer somewhere. And if your wine investments are physical bottles you have at your home, you have the option of drinking your investments—sure, it'll weigh on your returns, but if you're having a good year and you have a vintage you love, why not?
Cons
Low liquidity
As we mentioned before, wine is an illiquid investment. While there are a plethora of wine investors across the world, you might find difficulty selling quickly regardless because you might not find demand for your particular vintage right away. Similarly, you might have problems finding a specific vintage for sale.
Put differently: Wine investing isn't exactly for day traders. Only invest money you're not going to need for a few years.
Again … it's a tangible asset
Many tangible assets can be difficult an expensive to store, and wine is no different. You can't properly age wine on some random shelf in your home—you'll either need a specific machine to hold a few prized bottles, or, for more expansive collections, an entire wine cellar.
Regardless, wine can be an excellent alternative investment to diversify some of your money away from the stock market and bonds.
Can the Fine Wine Market Outpace Inflation?
---
Yes, investment-grade wine is like other commodities and other tangible assets in that it can act as an excellent hedge against inflation. The price of fine wines often goes higher when other consumer prices are on the rise.
Wine Investment Apps—Our Top Picks
---
| | | |
| --- | --- | --- |
| | | |
| | | |
| | | |
| Minimum investment: As low as $10. Fees: One-time sourcing fee (between 0%-35%, varies by collection, averages ~10%). | Minimum investment: $1,000. Fees: Vary from 1.90% to 2.50% depending on investment tier.* | No direct fees for investors. |
| | | |
Best for Owning Shares of Wine
Minimum investment: As low as $10. Fees: One-time sourcing fee (between 0%-35%, varies by collection, averages ~10%).
Best for Owning Bottles of Wine
Minimum investment: $1,000. Fees: Vary from 1.90% to 2.50% depending on investment tier.*
Best for Investing In Vineyards
No direct fees for investors.
Best Wine Investing Apps, Platforms, and Companies
---
As mentioned above, investing in physical wine does have its drawbacks: You have to find the best wines, buy them (often through online wine auctions), store them in an ideal environment, and when it's time to sell, find buyers. That requires a significant amount of time, knowledge, and space. (This speaks nothing of the cost of setting up the proper storage environment, insuring it and handling upkeep.)
You could always invest in wine stocks—publicly traded companies that make wine, such as Constellation Brands (STZ). However, many of the major names in the space (including Constellation Brands) aren't "pure plays." That is, they typically also have interests in beer, spirits, and other businesses.
That's why some investors prefer wine investing apps.
Wine investing apps are … well, they are exactly what they sound like. Broadly speaking, they allow you to invest in wines on your smartphone, tablet, or computer, often without having to take physical delivery. In many cases, these apps will also help you select fine wine investments, greatly cutting down on the amount of time you might otherwise end up wasting researching wines that turn out to be not investment-grade.
Below, we look at some of today's top wine investing apps.
1. Vint
---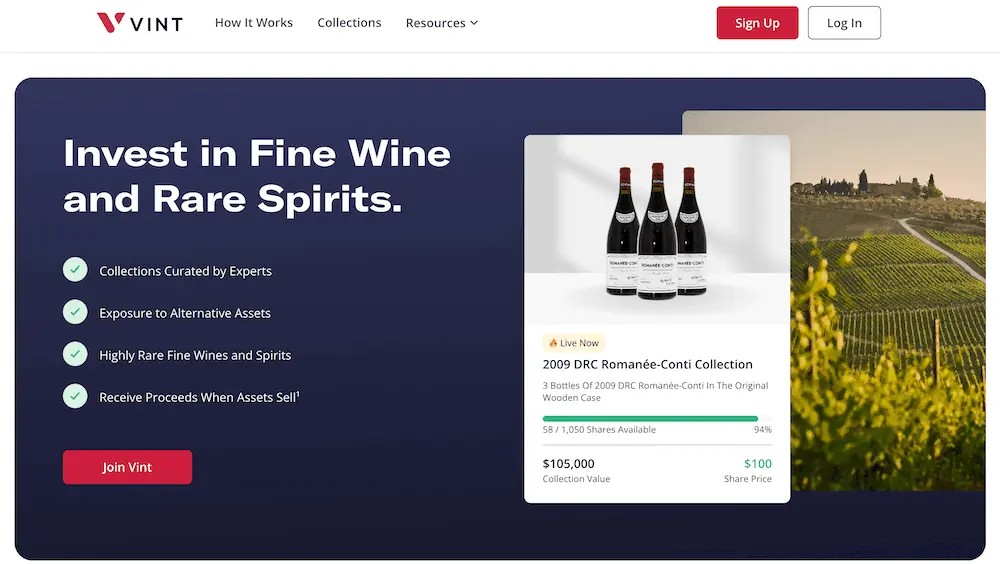 Vint is a fine wine and rare spirits app that allows investors to choose from expert-curated wine collections and own shares of "blue-chip" bottles as well as emerging investment-grade beverages.
Vint sources investment-grade spirits and wine bottles, then securitizes them with the SEC, which allows Vint users to buy fractional shares in each offering. So for instance, a collection of one type of wine bottle or spirit might have a value of $100,000, and investors will be able to buy in at $50 per share. (And if a collection opens to investors but doesn't receive enough funding, anyone who bought shares will have their money returned.)
Vint tackles everything: It sources, transports, insures, and stores wine until it's time to sell—at which point it looks for qualified buyers among its merchant partners, auction houses, and other private buyers. When that happens, shareholders are given a pro rata share of profits, minus fees.
Just note that currently, the only way to cash out is for Vint to sell a collection; there's no way to sell your shares early. Vint says holding periods range between one and seven years, meaning you're in it for the relatively long haul—thus, it's an illiquid alternative investment, so only invest money you're not going to need for a while.
Vint's user interface is fairly simple. You can view vital details of current and past collections, and track your holdings' performance. And while investing in wine can be expensive, Vint offers much more reasonable minimums than many wine investment platforms—sometimes as low as $10 per share, though most collections are priced at $50 or $100 per share. Non-accredited investors are limited to investing no more than 10% of their net worth or annual income in a single offering, and no investor can own more than 20% of a single collection.
Rather than annual fees, Vint takes a one-time sourcing fee that varies between 0% and 35% of the gross offering proceeds, depending on the collection. (Vint's most recent disclosure, which includes data up through November 2022, says the average sourcing fee across all fully subscribed offers was roughly 10%.)
Also worth pointing out is that Vint puts its own skin in the game, buying between 0.5% to 10% of every offering. "Skin in the game" is important to many investors because it demonstrates that management's goals are aligned with shareholders.
You can learn more or sign up at Vint.
Best for Securitized, Fractional Wine Investing
Vint | Securitized Fine Wine Investing
Minimum investment: As low as $10. Fees: One-time sourcing fee (between 0%-35%, varies by collection, averages ~10%).
Vint is a fine wine and spirits investment platform that allows users to buy SEC-qualified shares of elite alcoholic beverages from around the world.
Open to accredited and non-accredited investors alike.
Very low barriers to entry, with minimum investments often ranging from $50 to $100 per share, and sometimes falling as low as $10.
Pros:
Extremely low minimum investment (shares as low as $10)

Vint invests alongside shareholders

Simple user interface
Cons:
Potentially very high fees

Extremely illiquid investment (1- to 7-year holding periods, no secondary market for shares)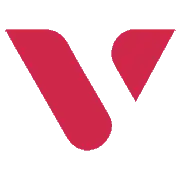 Related: 11 Best Stock Portfolio Tracking Apps [Stock Portfolio Trackers]
2. Vinovest
---
Unless you already have vast wine knowledge and a professional storage setup, we recommend using an app like Vinovest. Vinovest ensures wine authenticity, stores it for you, and ships it to buyers when you're ready to sell.
Vinovest offers two ways of investing in wine: Managed and Trading.
With Managed, you start by funding your account (Vinovest has a relatively small minimum funding requirement of $1,000). From there, you take a quick survey about your goals and preferences, then Vinovest will help you build a wine portfolio. And if you'd like, you even have the option to discuss wine investment strategies with an advisor.
The platform analyzes millions of historical data points to select and authenticate the best investment-grade wine. Factors include age, critic scores and ratings, liquidity, wine producer brand equity, secondary market pricing, and risk-to-return ratio.
Vinovest's Managed product has four investment tiers:
Starter ($1,000 minimum balance, 2.50% annual fee): Basic account that provides access to Vinovest's world-class wines and insurance.
Plus ($10,000 minimum balance, 2.35% annual fee): Includes benefits of Starter tier, but adds access to portfolio reviews, some wines not available in Starter, and early access to other additional benefits.
Premium ($50,000 minimum balance, 2.15% annual fee): Includes benefits of Plus tier, as well as wine futures, customized portfolio construction options, full access to auction-only wines, and exclusive invitations to Vinovest wine tastings and events.
Starter ($250,000 minimum balance, 1.90% annual fee): Includes benefits of Premium tier, as well as access to Vinovest's most exclusive wines, personalized quarterly portfolio insight reports, and access to the Vinovest Advisory Council.
Liquidity in the Managed product is a mixed bag. If you'd like to cash out, Vinovest will help you try to sell your wines, sometimes within a few weeks. However, If you sell your wine before the "ideal selling window," which varies by wine and is listed in the wine details page, you will incur a 1.5% listing fee.
In all cases, you have 100% ownership of your wines. In fact, if you decide you'd actually like to taste some of that rare wine yourself, Vinovest will ship it to you. (Shipping charges will apply; the price includes insurance.)
Vinovest's Managed accounts are primarily maintained by Vinovest experts and the platform's artificial intelligence algorithm. But if you're more of a DIY-er, you can opt for the Trading account, where you choose what to buy and sell, and the prices at which you want to try to buy and sell. We only suggest using this account if you're an experienced wine investor.
Trading has no management fees, but it does incur a 2.5% buy-side trading fee that includes three months of storage, a 1% sell-side trading fee, and a 1.5% annual storage fee, billed monthly.
And if you prefer a spirit with a little more bite, Vinovest now allows users to invest in whiskey. You can buy entire casks of American Whiskey from the likes of Whistle Pig and Breckenridge, or Scotch from Macallan, Highland Park, and more. You'll receive a sample bottle from your cask every year, and if you decide it's too good to sell, they'll bottle the rest for you. Just note that Vinovest's whiskey investing currently only offers managed accounts, with similar terms and fees as Vinovest's wine-based managed accounts.
You can learn more or sign up at Vinovest, or dive deeper into this platform by reading our Vinovest review.
Fine Wine Investing
Vinovest | Invest in Fine Wine + Whiskey for Only $1,000
Minimum investment: $1,000. Fees: Management fees range from 1.90% to 2.50% depending on investment tier.* Trading fees vary.**
Vinovest allows you to invest in fine wine and whiskey—investments that aren't correlated with the stock or bond markets.
Initial questionnaire helps Vinovest build and manage a wine portfolio based on your investment goals.
Talk with a portfolio advisor to learn more about wine investing or improve your portfolio.
Low $1,000 minimum balance required to start.
Special offer #1: If you refer a friend to Vinovest, you and your friend will each enjoy three months of fee-free investing once your friend funds their account.
Special offer #2: Receive 5% off all management fees if you enable auto-investing.
Pros:
Relatively low investment minimum

Good liquidity

Reasonable fees for high account balances
Cons:
High fees for low account balances

Early liquidation fees might apply

Prospective investors might miss some fee information; fee disclosures spread across multiple pages in FAQs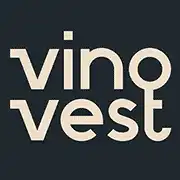 * Starter ($1,000 minimum balance) charges 2.50% annually. Plus ($10,000 minimum balance) charges 2.35% annually. Premium ($50,000 minimum balance) charges 2.15% annually. Starter ($250,000 minimum balance) charges 1.90% annually. ** 2.5% buy-side trading fee (includes three months of storage). 1% sell-side trading fee. 1.5% annual storage fee, billed monthly.
Related: How to Invest Money: 5 Steps to Start Investing w/Little Money
3. Cult Wine Investment
---
U.K.-based Cult Wine Investment is a global wine investing platform that manages $353 million from clients in 83 countries, invested across 1.25 million bottles.
You start by telling Cult Wine Investment how much you plan to invest (the required minimum to start is $10,000), as well as three investment parameters: investment objectives, risk appetite, and how long you want to invest. Cult Wine's investment committee then blends their expertise with proprietary AI-driven statistical models to select wines with high growth prospects selling at relative values. They consider liquidity, critic scores, provenance certification, drinking window, market trends, and more.
Chosen wines are then stored safely in their bonded, microclimate-controlled warehouse, and the investment is fully insured. You can request photos of their wine or even personally visit the warehouse to see your stock. Already own wine but want to switch to Cult Wine? The company can easily transfer management and storage.
And when you want to sell, Cult Wine deploys its specialist trade and wholesale team to sell your bottles on the secondary market, penalty-free, with a typical liquidation timeframe of eight to 12 weeks.
Like with Vinovest, Cult Wine Investment has four investment tiers:
Cru Classé ($10,000 minimum balance, 2.95% annual fee): The basic account, including direct ownership, account support, automatic portfolio rebalancing, and live wine prices/values through the portal.
Premier Cru ($35,000 minimum balance, 2.75% annual fee): Includes benefits of Cru Classé, as well as buying and selling recommendations, portfolio customization, regular consultations with a personal relationship manager, access to wine tastings and organized trips, and more.
Grand Cru ($150,000 minimum balance, 2.50% annual fee): Includes benefits of Premier Cru, as well as priority access to wine releases, early access to Cult Wines events, invitation-only events with wine producers, and vineyard tours upon request.
Cult Cru ($700,000 minimum balance, 2.25% annual fee): Includes benefits of Grand Cru, as well as membership in the Cult Connoisseur's Club, which includes access to private vintage releases, trips to renowned wine estates, and dining experiences with distinguished chefs.
The fees, while high, are all-encompassing and straightforward; the platform doesn't charge insurance, storage, selling, and other fees.
Learn more about Cult Wine Investment or sign up today.
Cult Wine Investment | Investing In Fine Wine
Minimum investment: $10,000. Fees: Vary from 2.25% to 2.95% depending on investment tier.*
Cult Wine Investment provides a combination of expertise and artificial intelligence-driven data analysis to select ideal investment wines.
With $10,000, investors can get a portfolio tailored to their investment objectives, time horizon, and risk tolerance, with bottles stored in a bonded, microclimate-controlled warehouse.
Want to sell? No problem. You can typically exit within eight to 12 weeks

—penalty-free!
Pros:
Strong selection of wines

Simple, straightforward fee structure

Good liquidity

Offers wine futures
Cons:
High management fees

High minimum account balance
* Cru Classé ($10,000 minimum balance) charges 2.95% annually. Premier Cru ($35,000 minimum balance) charges 2.75% annually. Grand Cru ($150,000 minimum balance) charges 2.50% annually. Cult Cru ($700,000 minimum balance) charges 2.25% annually.
Related: 19 Best High-Yield Investments [Safe Options Right Now]
4. Vindome
---

We can't imagine you'd ever become bored with Vindome, a Monaco-based investing platform that gives you three ways to invest in wine:
Live Market: The Vindome platform connects wine investors and collectors so they can buy and sell wines from one another. You can bid on wines auction-style, or buy the wines at the price they're listed at. When you want to sell the wine, you can either create a sell offer with a price that you'd like to sell at, or match an existing bid on the market.
Collections: Vindome carefully selects various groups of wines that you can purchase for a set price. You buy Collections much like you would simply purchase wine and other goods from an e-commerce site, selecting it, putting it in your shopping basket, then paying for it at checkout. Wines you purchase can be stored in Vindome's warehouse or sent out for delivery. If you want to sell, you can do so through Live Market.
En Primeur: Also known as "wine futures," En Primeur allows you to purchase wine while it's still in the barrel, which is then made available typically 18 to 24 months after it's released. Vindome notes that opening prices on En Primeur wines are typically much lower than once they hit the open market, and notes that investors will have several opportunities before bottling to sell.
The Vindome app is free to use, but the company does charge various fees for different services. Buyers and sellers each pay a 4% commission of the buying and selling prices, respectively. Storage insurance is 0.04% per month of the value of the wine stored. Storage is 0.99 euro per case per month, with a minimum of 0.10 euro per case per month.
"Euros," you say? Yup. Vindome, while not in an EU member country, is based in Europe and deals in euros. That said, Americans still can invest through Vindome if they're willing to deal with the currency hassles.
Vindome doesn't have a minimum investment, but Collections start at 160 euros, while the price to invest on Live Market is effectively the cost of a bottle of wine. The investment horizon on Collections, however, is an uber-long five to nine years.
Vindome | Smart Wine Investments
Minimum investment: None. Fees: Some service fees may apply.*
Vindome lets wine enthusiasts invest in three ways: a live market with other investors, collections of wine curated by Vindome, and "En Primeur" (wine futures).
Wine futures allow you to buy wine while it's still in the barrel, often at a considerable discount to the listing price once it's bottled.
Vindome doesn't charge management fees, but users do incur various costs such as 4% commissions for buyers and sellers, as well as storage and storage insurance fees.
Pros:
No management fee

No minimum investment

Offers wine futures
Cons:
High commission fees on buyers and sellers alike

Transactions are conducted in euros
* Vindome charges 4% commissions for buyers and sellers. Storage insurance is 0.04% per month of the value of the wine stored. Storage is 0.99 euro per case per month, with a minimum of 0.10 euro per case per month.
Related: 10 Best Stock Trading Apps for Beginners [Free + Paid]
5. Mainvest
---
Yes, you're as astute as you look—one of these things is not like the others.
Mainvest is not a wine investing app, at least not in the way the rest of these apps are. Instead, Mainvest is designed to give accredited investors and non-accredited investors alike an opportunity to help fund small businesses.
Thing is, vineyards are very often small businesses, and sure enough, you can find a few vineyards on the Mainvest platform.
Mainvest curates vetted small business opportunities in your local community or nationwide for you to invest in. Unlike other crowdfunding sites, where the investments are loans that pay interest, Mainvest's investments are revenue-sharing notes. These financial agreements require the company to share their revenue with investors until they've reached a target investment multiple. Target returns range from 10% to 25%.
Mainvest has a strict vetting process that results in them allowing just a small percentage of businesses who sign up for the platform to raise capital. You can invest based on location, industry, and risk appetite by comparing terms and qualitative data for the hundreds of investment opportunities that have launched on the small business investing platform since its founding.
Liquidity is an issue here. You generally can't resell your shares, so once you make an investment, you're generally locked in for several years.
However, minimum investments are low, typically starting at just $100, so you don't need to invest much capital, and you can diversify by spreading money across numerous offerings. Better still: Mainvest extracts no fees from investors.
Best for Small Business Investing
Mainvest | Invest in Small Businesses
No direct fees for investing.
Mainvest is a small business investment platform allowing you to target returns of 10%-25% with as little as $100 to start.
These passive income investments in vetted small businesses can provide your portfolio with exposure to an emerging asset class while supporting local communities.
Invest in innovative, community-driven founders' businesses in your backyard and across the country.
Pros:
Invest in small businesses for as little as $100

Invest in local businesses to have impact

High target returns (10-25%)

No fees
Cons:
Can't invest in digital-only businesses

Illiquid (can't buy/sell in secondary market)

Maximum investment size depends on your income or net worth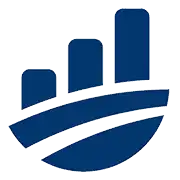 Related: 20 Best Investing Research & Stock Analysis Websites
Editor's Note: Alti Wine Exchange
---
Hong Kong-based Alti Wine Exchange is a name that frequently pops up on best wine investment lists. But to be blunt, we have to look the other way.
Prospective investors will have a difficult time learning anything from the company's website, which is poorly organized and makes several vital details—including fees and minimum investments—difficult if not impossible to find.
Repeated attempts to even locate contact information to speak with the company failed. The site refers to having an email address and a fillable form, but presents neither.
Other red flags worth noting: The company's YouTube channel and Twitter account have gone dormant for months.
Our advice: Consider one of the other options above.
FAQs About Investing in Wine
---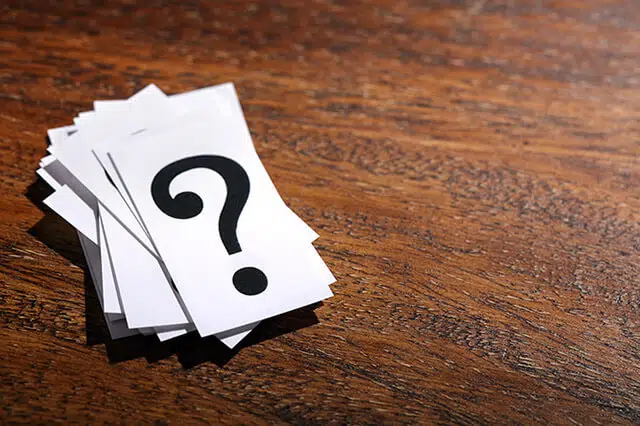 What is investment-grade wine?
Investment-grade wine is simply wine that's considered worthy of investing in because it meets several important quality criteria—and most wine isn't investment-grade. The characteristics that help define investment-grade wine include:
Age. These wines have the proper alcohol, acid, sugar, and tannin levels to develop secondary and tertiary flavors over the course of several decades.
Scarcity. Typically, the more a wine's supply diminishes, the more valuable it becomes.
Critic scores/ratings. Investment-grade wines usually earn a score of 95 points (out of 100) or higher from wine experts.
Brand equity. A top-notch reputation can convince investors to pay a premium.
Favorable vintage. Wine connoisseurs always want to know the vintage—the year a wine's grapes are harvested. That's because changes in the growing environment can greatly impact the quality of the grapes, and thus the quality of the wine. A few degrees here and there, or a little more or less humidity, can add up to big differences in what is otherwise supposed to be the same type of wine year in and year out.
All of this said, there is an element of subjectivity to wine investing. So while the above characteristics matter, the extent to which they matter isn't exactly set in stone.
Is it worth investing in wine?
Physical bottles of wine, wine stocks, wine funds, vineyards, and other vehicles can all be great alternative investments for those seeking to diversify with holdings that aren't correlated with the stock market. In addition, wine typically isn't volatile, and in some years, it can deliver massive returns.
Investing in wine is particularly rewarding for wine enthusiasts, who get to spend more of their day reading about, researching, and otherwise interacting with something they love.
However, unless you're an avid reader of Wine Spectator and know what separates a standard wine from a fine wine, it can be challenging to choose the best wines. So if you want to invest in wines but aren't very knowledgeable about them, you're much better off using a wine investment platform like those described above.
What are returns on wine investing like?
Wine returns can run the gamut—they can rise, they can fall, they can stagnate.
That's why, just like with stocks, it's wise to diversify your portfolio with several different types, producers, and vintages of wine. Just like with many consumer products, wine types can go in and out of season—sometimes rapidly. The 2004 film Sideways, for instance, famously sparked a boom in pinot noir interest while driving people away from merlot.
But like we mentioned: Wines aren't a liquid investment, so they work best as long-term holdings.
And if you're ever curious about how different types of fine wine investments are performing, you can check out the Liv-ex indexes, which include broad-market and single-variety wine indexes alike.
Is wine investing safe?
We'll be clear: All investments come with some form of risk—though some are riskier than others.
On the one hand, wine tends to be recession-resistant, inflation-resistant, and sturdy during volatile periods for other investments. However, again, wine isn't very liquid, so you do run the risk of not being able to cash out immediately if you suddenly need liquid funds.
You can do a couple of things to mitigate risk when investing in wine, like storing it in optimal conditions and even buying an insurance policy for your bottles.
Are vineyards a good investment?
Vineyards can be a solid investment, but they're not exactly easy to get into.
Buying an entire vineyard can cost anywhere between tens of thousands of dollars and millions. Nevermind the cost of operating and maintaining those vineyards. You also get to worry about droughts, pests, and other potential risks to your investment.
For some investors, it might make more sense to buy revenue-sharing notes in a vineyard. Rather than do this through a traditional wine investing app, however, you'll find these in Mainvest. Through Mainvest, you can invest in vineyards via the platform's revenue-sharing notes.