Parents endeavor to equip their children with the skills, knowledge and tools necessary to succeed financially. Our first step into the financial world often involves opening our first bank account when we start earning a paycheck.
Before this, we might come into contact with financial literacy through everyday life by handling money, receiving gifts, or engaging in other daily events.
But there is another way we can introduce our kids to financial concepts at an earlier age, more within our control: access to a bank account and debit card specifically designed with kids in mind.
The aptly named Chase First Banking account aims to help parents teach their teens and kids about money by giving parents the control they want and kids the freedom they want to learn about money themselves.
This Chase First Banking review provides an overview of the details related to the kid's checking account. This includes its main features, who should consider the account, the qualifications for opening one, alongside many other banking products you should think about for starting your child's financial journey.
Is this Chase Bank account a good fit for your family's needs? Let's learn more by reviewing the pertinent details.
What is a Chase First Banking Account?
---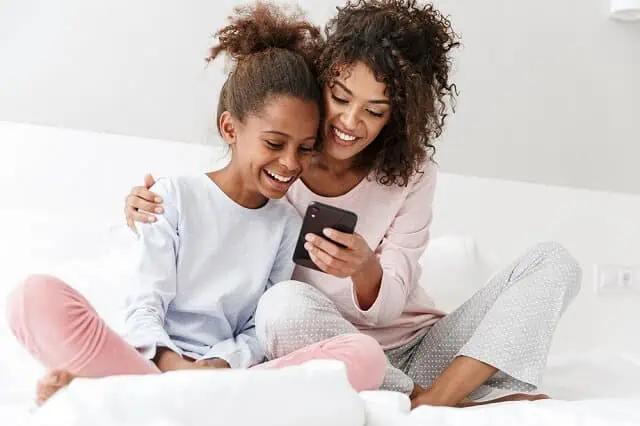 Chase created a new account for kids with the help of parents and educators to assist youth in learning good money habits early in life. The account is designed with kids 6-12 in mind, and available for ages 6-17.
The Chase First Banking account uses the Chase Mobile® app to provide a fee-free checking account and debit card.
These Chase First Banking accounts come equipped with a suite of tools, including the ability to set limitations, alerts and more. These can help parents monitor, advise and even exercise some control over their children's spending.
The Chase First Banking account, available exclusively to Chase customers, gives parents control over how much their kids can spend on the account's debit card.
The checking account specifically designed for kids also provides children with the opportunity to learn the fundamentals of saving, spending and earning—all without a monthly service fee.
Overview of Chase First Banking
Open a Qualifying Chase Checking Account
---
Having a Chase First Checking debit card and bank account may represent the first financial step your child takes, but it can't be your first. That's because before opening a Chase First Banking account for your child, you'll first need to open a qualifying Chase checking account in at least one parent's name.
The Chase qualifying checking account options are:
Chase Premier Plus Checking℠
Chase Sapphire℠ Checking
Chase Better Banking® Checking
Chase Premier Checking SM
Chase Checking℠
Chase Private Client Checking℠
Once you've opened one of the above qualifying accounts in your name, you can connect your accounts. One additional requirement comes from the parent and child needing to share the same home address.
Once you've met these requirements as a parent, your child only needs to be ages 6 to 17 to begin opening your Chase First Checking account.
It's simple to keep track of, manage, and educate your youngster about their new checking account using the online service portal and associated Chase Mobile® app.
Chase designed this account for parents to help their children build financial literacy skills and develop smart money habits in their kids.
The purpose of linking the accounts goes beyond merely observing the account details of your child's Chase First Banking account—it also comes from having parents participate in experiential learning opportunities involving money.
Through parents engaging with their children regularly about money decisions, Chase First Banking accounts allow parents to teach their children about money and equip themselves with practical knowledge and tools.
Related: Best Investment Accounts for Kids
Chase First Banking Account Features
Chase First Banking Debit Card for Kids
---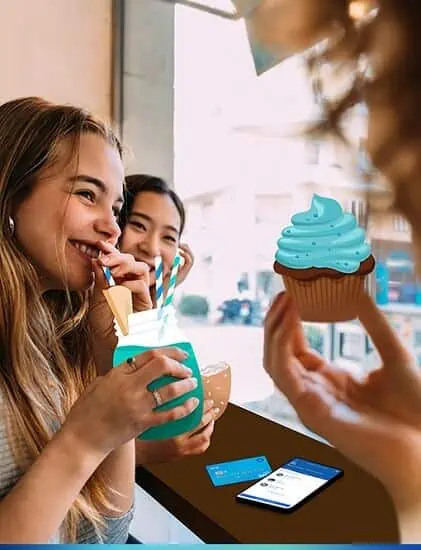 The signature feature of the Chase First Banking account comes from allowing your children to have their own debit card with their names on it.
This represents the first step toward financial independence and autonomy—something teens need to develop personal finance skills to last a lifetime.
However, this doesn't mean mom and dad get left out of the mix once the plastic gets into their kids' hands. Chase First Banking accounts focus on providing the tools necessary to keep parents involved in the process.
This Chase First Banking debit card becomes a powerful tool to help teach your kids about financial responsibility, with actions like learning how to deposit and withdraw money, establish savings goals, and even receive paychecks via direct deposit.
Further, Chase First Banking debit cards provide financial training wheels to kids by allowing parents to set limits on how much their children can spend and oversee the account.
Setting limits on how much your kids can spend on a kid's debit card might provide peace of mind to parents unsure of how their kids might use their newfound financial freedom.
Related: Best Teen-Friendly Debit Cards
Spending Controls
---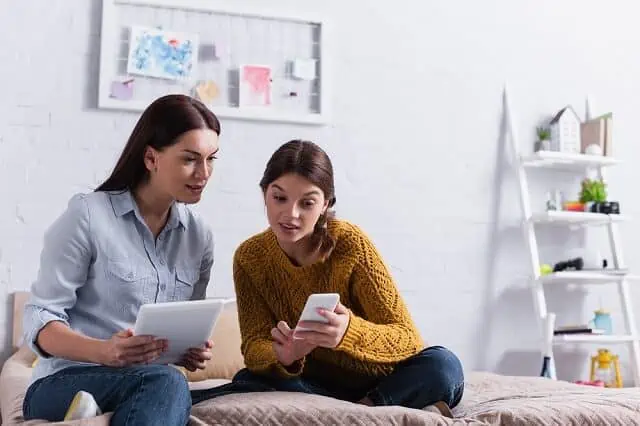 This means having the ability to set spending limits based on how much money they have in their own account or if you need to transfer money for allowance into their Chase First Banking account.
For example, a parent keen on watching where a son or daughter shops might decide to limit money to $25 to shops while also controlling how much can get spent at restaurants.
Account Alerts to Track Purchases
---
Need insight and oversight into your child's spending and saving? You can set spending alerts and limits and select specific locations all in your Chase Mobile® app.
As your child makes purchases, you can receive account alerts to track their spending activity directly in your Chase Mobile® app.
Chase Mobile® App
---
Chase Bank serves nearly half of U.S. households with a broad range of financial products, from checking accounts and savings accounts to home mortgages, credit cards (such as credit cards for no credit history or credit cards for young adults) and more.
The Chase Mobile® app provides access to these products, enabling comprehensive money management as a Chase customer.
This includes features like banking from anywhere, sending money to friends and family, paying bills on the go and much more.
Having a Chase checking account paired with a Chase First Banking debit card and bank account allows parents to manage their child's account through the Chase Mobile® app.
Only one parent or guardian (the one who opened the Chase First Banking account) can fund, view and manage this account through the Chase Mobile® app.
Request Money Features
---
The Chase First Banking Earn feature is a tool you can use to add money into the account based on rules you set. For example, setting allowance and chores.
Likewise, if your child wishes to spend or earn money outside of these rules, your child can also request money to make purchases at stores and online. You can review their request and decide whether to approve or decline it.
16,000 Fee-Free Chase ATMs
---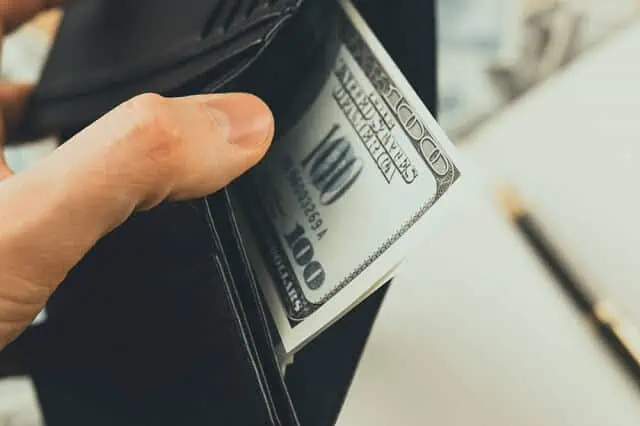 Chase Bank has more than 4,700 branches and 16,000 Chase ATM access points nationwide. By using a Chase network ATM, you avoid paying any ATM fees.
You can visit a Chase branch or Chase ATM to deposit or withdraw money from Chase checking accounts, including Chase First Banking and other options like Chase Premier Checking, Chase CheckingSM, Chase Total Checking and more (see list above for qualifying Chase checking account options).
ATM Withdrawal Limits
---
You want to make sure your child doesn't make a rash decision like zeroing out their First Banking balance by withdrawing too much money at an ATM.
You can set limits on how much your child can withdraw at ATMs, preventing them from emptying their account.
No Monthly Fees
---
The Chase First Banking Account doesn't charge Chase customers monthly service fees for having access to the account. Without a monthly fee, this child's account provides one of the most compelling value propositions of any bank accounts geared toward kids.
Apps like Greenlight, GoHenry, BusyKid, FamZoo and Acorns all charge an annual or monthly service fee, causing these Chase accounts to provide a better value proposition overall.
These monthly fees can quickly add up for some of these prepaid debit cards for teens as you add more kids to your plan.
Related:
Set Savings Goals
---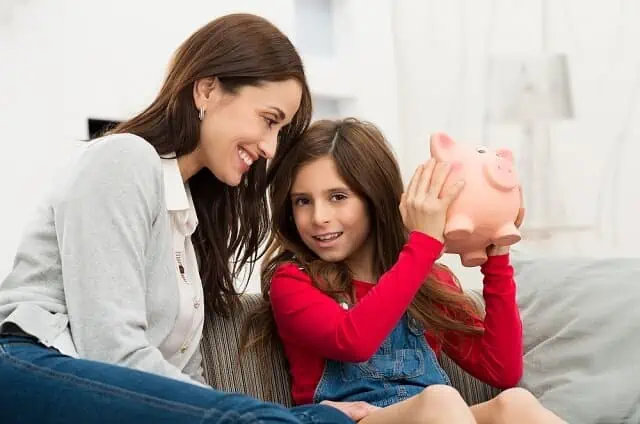 Setting savings goals for yourself can provide the right balance between wants and needs. Learning how to delay gratification and work toward your goals can instill a life-long value to work for what matters most.
The same can be said for setting savings goals for children. Setting the right financial examples in front of your kids when they are young can put them on a path to success.
For example, you could set up different goals for groceries, eating out at restaurants, entertainment and more. These savings targets teach your children good money habits from a young age.
Parents or kids can use the Chase Mobile® app to transfer money they've earned or received as a gift into the savings section of the app. From here, you can establish specific goals which get funded through one-time or recurring transfers.
This can come from allowances, one-off chores, gifts or a job. You can allocate these funds to either Spend Anywhere or General Savings inside the child's account.
Allowance Payment
---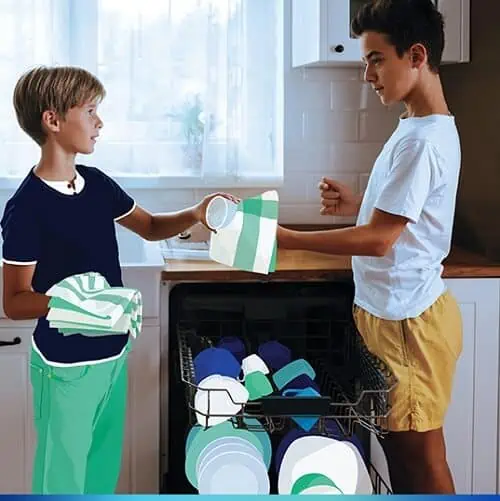 The Chase First Banking debit card and account can assist you with managing chores and administering weekly or monthly allowances for kids.
The app comes with tools to build, manage and employ an allowance system, enabling you to assign and pay for all of your household chores.
Related: 13 Best Allowance and Chore Apps for Kids [Easier Family Life]
Chore Management
---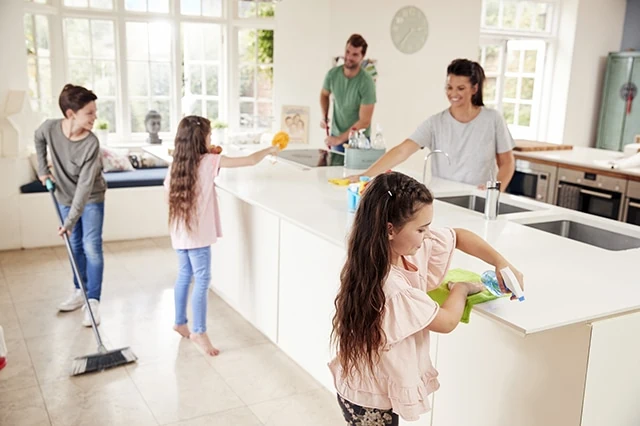 Closely related to allowance comes chores. With Chase First Checking, you can set up payments for one-time chores as well as pay your kids after completion.
Chase First Banking Fees
---
You can open a checking account for kids with Chase that comes FDIC-insured and helps you introduce your child to the world of banking.
This includes providing them with a debit card so they can learn how to handle money responsibly.
But—what's best—is the lack of a monthly fee.
At the heart of Chase First Banking sits one of the best free debit cards for kids and teens that works anywhere Visa is accepted.
The only fees you'll encounter with Chase First Banking relate to money withdrawals and balance inquiries made at a Non-Chase ATM or internationally, replacement cards and foreign exchange rate adjustments.
Withdrawing money from a Non-Chase ATM located at another bank or credit union will result in a $3.00 fee for any inquiries, transfers or withdrawals in addition to an ATM fee from that ATM network provider.
You will also pay $5 per withdrawal and $3.00 for any transfers or inquiries at ATMs outside of the U.S., Puerto Rico and the U.S. Virgin Islands.
Replacement cards with a rush request through express shipping cost $5. You can avoid this fee by requesting standard shipping instead.
Also, if you make an international card purchase or withdrawal, you will pay 3% of the amount after conversion to U.S. dollars.
Chase First Banking Review
---
The Chase First Banking account and debit card combo are a great way to teach your child about money.
Not only will you be showing them how to manage their finances, but it also means they should have an easier time handling their own money once they're out of the house!
Here are some other reasons why this account could be an excellent first step for teaching your kids about money with real cash on the line:
• It teaches responsibility by giving your child access to funds without parental approval or input beyond establishing an allowance amount or one-off chores.
• You don't need a minimum balance to use the card, which means that there's no pressure on parents who may not have much extra cash lying around.
• Every Chase First Banking debit card and account comes with $0 in monthly fees.
Bottom Line
---
Chase First Banking represents one of the best options available to parents to help their kids begin banking and learning financial responsibility.
The account may not pay interest, but the money saved on not having a monthly service fee can quickly make happy parents and children alike at account opening.
Plus, the excellent features and provided educational resources make Chase First Banking a strong contender in the bank account options available to families.
Best Free Debit Card for Kids
Chase First Banking | Free Checking, Debit Card for Kids
Chase First Banking offers simple banking for both of you in one location: the Chase Mobile

®

App—

for free

.

The account is designed with kids 6-12 in mind, and available for ages 6-17.

You can set spend alerts and limits as well as specific locations all in your Chase Mobile

®

app.

Teach your kids to spend, save and earn with Chase First Banking. The account helps parents teach teens and kids about money by giving parents the control they want and kids the freedom they need to learn.
Pros:
No monthly maintenance fees

Chore and allowance functionality

Parental controls on types of expenses
Cons:
No paired investment account

No interest
Related Chase First Checking Account Questions
Can You Get a Chase Account for Your Child?
---
To be eligible to open a bank account at Chase, you need to meet specific requirements. Most U.S. banks require you to be:
A U.S. citizen
18 or older (an adult)
Have a government-issued ID
Make a minimum opening deposit (and maintain specific balance requirements)
A joint-account-owner if you're not of legal age
At Chase, you can open a joint account with a child at least the age of 13. Chase also offers Chase High School Checking Accounts and the Chase First Checking account, the latter of which allows kids as young as 6 to bank with JPMorgan Chase.
Both of these accounts make them eligible to have an account with a debit card of their own you can monitor and access as a parent or guardian as you wish.
What is a Kids' Debit Card?
---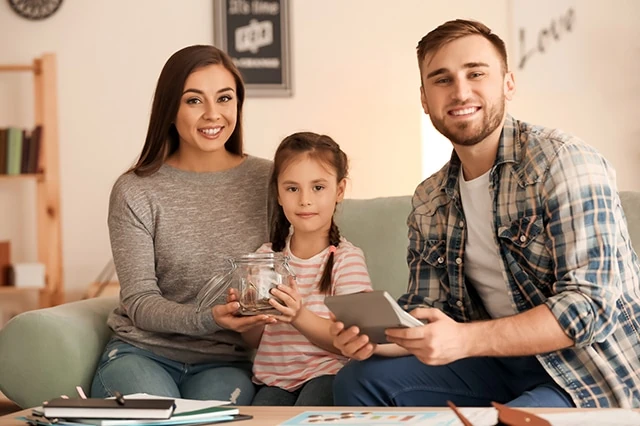 Due to legal reasons tied to lack of capacity, minors cannot enter into legal contracts. As a result, children can't open their bank account until they reach the age of majority in their state—often 18 years old.
Parents interested in offering their kids a bank account and paired debit card can still choose some possible paths:
1) Opening a sub-account from their bank account.
This can provide your kids with a card to use while you can maintain control over the account itself. Under this situation, it's still likely that your child will need to be at least 13 years old before receiving a debit card.
However, these accounts may not come with the features you want for maintaining control over your child's spending behaviors.
2) Opening a joint banking account.
Another option to consider includes opening a joint bank account with your kid or teen. This means you both have ownership over any joint accounts you share as well as the assets held inside them.
3) Opening a debit card for kids and teens.
This route understands parents' desires to teach their kids about money while providing sufficient parental controls and oversight to make sure a child's spending and money decisions are wise.
To accomplish this mission, teen debit card options offer parents custom spending controls, spending notifications, merchant blocking, daily and ATM spending limits, plus other controls enabled through feature-filled mobile apps.
Some new apps even allow you to lock the card or limit where your child spends money.
These cards also effectively function as prepaid debit cards for kids and teens because you can establish parental controls. Traditional banks or free debit cards might not allow you to do this beyond keeping the balance at a certain level.
Related: Best Credit Cards for Kids: Building Credit & Money Habits Early
Can You Get a Debit Card for Kids?
---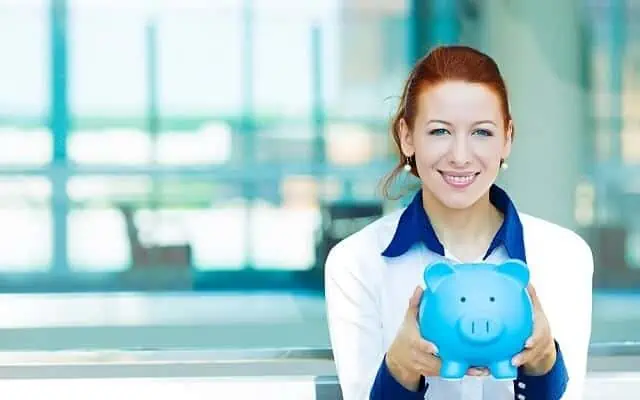 Typically, you think of your current situation and start evaluating options based on what you know. Therefore, the most likely place you will begin to think about getting a debit card for your child would be your bank.
Though rules vary by financial institution, some don't allow minors to have debit cards under their name before 16. Others choose to offer them to kids who are 13 or younger.
But even if you can get one from your current bank, you don't want to hand your child a debit card. You might want more insight and control over their spending so you can introduce good habits.
Such options include having a joint prepaid debit card with your child, allowing you both to manage the money jointly and agree on how to use the card.
These cards give children the control they seek over their cash and allow parents to monitor the spending and offer helpful guidance when needed.
Traditional banks don't often have these controls available to you, making this a difficult task without the tools necessary to oversee account management.
Instead, a new breed of financial companies has emerged to empower parents to make money decisions with their children and equip them with the capabilities to manage money in a way they'd like.
Related: Best Investments for Kids
Can a 13 Year Old Have a Debit Card at Chase?
---
Children can't open their bank account until they reach the age of majority in their state—often 18 years old. Parents can choose one possible path: opening a subaccount from their bank account to provide their kids with a card to use.
However, the Chase First Banking Account allows kids ages 6-17 to have their own debit card if their parent is a new or existing Chase customer with other checking accounts that qualify as an initial checking account.
This child's debit card can help establish a diverse range of financial understanding, including saving money, practicing money management, and building strong personal finance skills.