It's a tough world out there for families. Between juggling work, errands and kids' activities, they barely have time to sit down at the dinner table together.
But as much as family life is busy, it's important that parents are able to take care of all their financial business so they can feel confident in themselves and in their ability to provide for their family.
That's why Current's account and debit card offers an online banking solution that works with every member of your family: from teenage children who need help managing allowance money or paying off bills, to couples splitting expenses like groceries or utilities.
So, whether you're looking for a new account or debit card for yourself or want one just for your kids or teenagers, we've got the information you need in this Current Account and Debit Card Review.
Specifically, this Current Account and Debit Card review will cover the banking services offered, financial products like their Current account and debit card, pros and cons of the service, what we like and don't like, who it works best for, whether the service is worth it, Current alternatives, and more.
Let's jump in!
About Current Account with Debit Card
---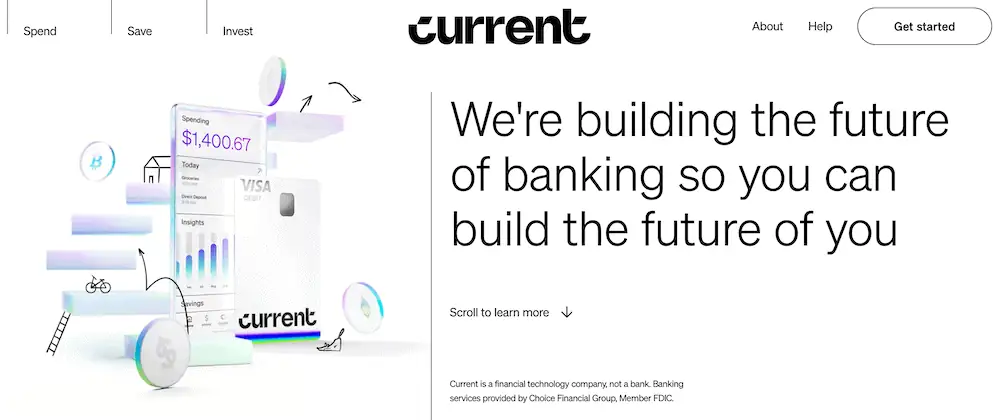 Current is an account and debit card service that provides traditional banking services with a modern twist.
A Current Bank Account offers:
Consumer account
No minimum opening deposit
No minimum balance requirements
Debit card with ability to deposit cash at more than 60,000 stores nationwide
Reasonable monthly fees (Free for basic service, $4.99 per month for Current Premium or Free Teen Checking Account)
Free ATM Access to over 40,000 fee-free in-network Allpoint ATMs in the US (out-of-network ATM withdrawals cost $2.50, separate from any fee the ATM operator may charge)
Useful money tracking and budgeting tools with spending insights, Saving Pods and more
Free online bill pay for all members of the current family plan, even if you only have one person on your account.
Faster direct deposit (up to 2 days before your paycheck normally hits your account—only available through a Current Premium account)
Earn points through attractive cash back rates (earn up to 15x points every time you wipe at 14,000+ participating merchants, redeemable for cash)
Fee-free overdraft through their Overdraft™ service (up to $100, available to Current Premium members age 18 or older with minimum $500/mo in qualifying direct deposits during each 30-day period)
Other Useful Features Worth Noting on Current:
The ability to split bills between yourself and other people in the same household – like groceries or utilities – or even between other Current banking users
No hidden fees (transparent pricing menu available)
Gas hold removals
Automated savings
Mobile banking
Teen banking
We'll cover these features more in-depth below. Of particular note Current is not:
a bank
FDIC member
prepaid card
checking account
nor a "teen card" or "teen account"
What is a Current Account?
---
The Current Account and Debit Card is a new online banking solution that aims to make managing finances easier for families—though they're not the only ones who can benefit.
Individuals, couples, young adults and even minors (with parental oversight) can all use the Current Banking solution offered by the Choice Financial Group.
For many young people—especially those with children—balancing work with family and/or other personal obligations can be difficult.
Luckily, there are services like the Current Account and Debit Card which help to simplify things so you don't have to worry about missing payments or forgetting when bills are due!
Current Account Types
Current Account (Basic) — Free
---
Current's Basic checking account compares well with all the other free online checking account features and services you'd expect from modern online only banking services: no monthly fee or minimum balance requirement at opening or onward with a linked white debit card.
You can use your card to make purchases at any merchant (online or off) which accepts a Visa debit card as payment.
You can also make ATM withdrawals at over 40,000 in-network ATMs nationwide without paying fees (out-of-network withdrawals trigger a $2.50 fee plus whatever charges assessed by the ATM provider) and deposit money into your account at over 60,000 stores.
Further, you can set up direct deposits, access budgeting tools useful for uncovering spending insights (only one category available on the Basic checking account option), avoid overdrafts through Overdrive™ and hidden fees.
Below summarizes the key features of the Current Account (Basic):
Free White Card
Standard direct deposits
1 Savings Pod
A budget for a single category of spending
Spending Insights
Direct deposit
Mobile check deposit
Instant notifications for purchases
Mobile app
Current Premium — $4.99/mo
---
Current Premium is the full-featured account that includes all of the features in Current's basic plan, plus some extras at a reasonable price (depending on usage): $4.99 per month.
With Current Premium, you can access a number of features that provide greater financial flexibility, goal setting and perks.
For example, you can set up direct deposits for your paychecks which can arrive up to two days early (depending on employer) if needed while also having the ability to set up to 3 Savings Pods simultaneously to track multiple savings goals.
Another feature available through Current Premium is the ability to receive instant gas hold refunds for holds placed on your account by gas stations. This happens when you go to some gas stations to prepay and they require an amount you'd like to place down upfront.
Because you often don't want to make two trips inside the gas station, you usually overestimate how much you need, reasoning the extra will return to your card eventually. Sometimes, these releases can take multiple days, restricting the availability of some funds in your account.
Current Premium provides gas hold refunds on the unused portion left over after making your purchase, leaving the cash in your checking account and available to use.
You also gain access to Current's Overdrive™ service, which waives up to $100 in overdraft fees.
To receive this service as a Premium member, you must be at least 18 years old and receive $500 or more in qualifying deposits over each 30-day period. If you qualify, you'll receive a notification indicating your eligibility.
Other benefits seen with Current Premium above Current Basic:
Exclusive Premium Card
Early access to direct deposit (up to 2 days, depending on your employer)
3 Savings Pods
Budgets for each category of spending
Gas station authorizations immediately credited
No overdrafts or hidden fees
Direct deposit
Overdrive™
Current Teen Banking Options – FREE
---
Current offers Teen-ready products and services to parents with children in need of banking solutions. The account provides total parental control, while still giving kids freedom to spend and save, as well as learn how to manage money.
The Current app allows parents to manage how their kids use money through offering a debit card for teens.
The card functions like a prepaid debit card by requiring parents to load money onto the card, though without many of the fees prepaid debit cards assess.
The debit card and Current Teen-ready products and services give a modern, mobile-first family the ability to:
have complete visibility into account transactions
initiate instant transfers between parent and teenager accounts
receive spending notifications
set spending limits
block specific merchants
establish a weekly chore plan which allows parents to assess progress and issue allowance payments
Parents may like Current's Teen-ready products and services because this arrangement gives teens enough leash to feel independent but parents have enough control to make sure their teens make good financial decisions.
This allows for parents to teach kids about money and to instill sound financial literacy and good money habits.
Having debit cards with merchant blocking, notifications and spending limits can teach teens how to manage money while providing parents full control and visibility into account activity.
Further, this avoids having cash on hand and getting lost or stolen. Plus, multiple family members can instantly transfer money into a teen's account if needed.
Another useful feature borrows from the original "Round-Ups" concept from Acorns by providing round-ups on debit card purchases that automatically contribute money toward a "Savings Pod".
This tops up purchases and instantly deposits this money into a set savings goal, allowing teens to grow their savings accounts balances.
Round Ups work as a budgeting tool intended to save money in the background without making an active decision each time you wish to save money—removing a psychological barrier for saving more money.
Teens can use this to save for specific goals or even donate money to a charity through the Current app.
Related:
Current Banking Services & Features
Below, we review the major banking services and features offered by Current Bank.
Consumer Account
---
A Current account has all the standard features you expect with a checking account. You can get money directly deposited, you can pay bills with the account, you can have a debit card (and a special one for teenagers), and you can easily check your transactions.
It also comes with features you can't get everywhere, such as early direct deposit payment, mobile check deposit, savings "round-ups," rewards and more. I'll go more in-depth into features connected with your account below.
Signing up for an account doesn't affect your credit score.
No Minimum Balance Required
---
You don't need to save up to join Current. You don't need to keep a certain amount of money in your account at all times either.
Current has no minimum balance requirements so you can use your money when you need it. You won't be charged for spending your own money and you can even go a bit negative if you have a premium account (more on this later).
Direct Deposit
---
You can set up direct deposits to your Current account from your employer in the app. Alternatively, you can give your account and routing numbers to your work's payroll provider.
If you have a Premium account, you can even get your paychecks early, as discussed more in the following section.
2-Day Expedited Direct Deposit
---
Sometimes, receiving your hard-earned money a bit sooner can have a significant positive impact on your finances.
The sooner you have your money, the sooner you can invest it, pay back friends, or make an important purchase. This isn't a loan. This is your hard-earned money getting to you sooner.
But how is it even possible for your paycheck to land in your premium Current account faster? Your employer decides how much you should be paid and when it should arrive.
The Federal Reserve shares this information with Current. Your Current account credits this money to your account up to two days early rather than making you wait for the date specified by your employer.
Mobile Banking
---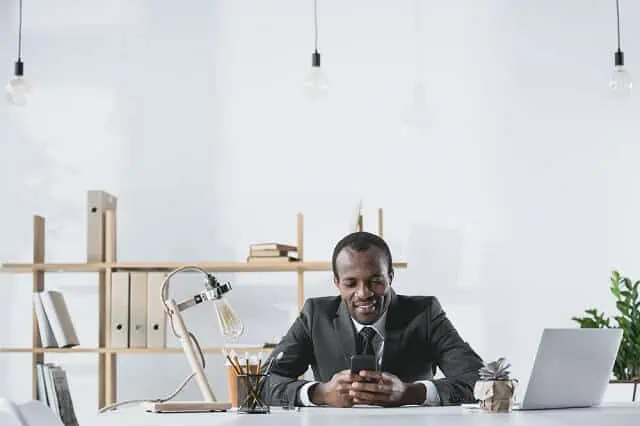 You should be able to know exactly what is happening with your money at all times. Set your account to send you instant push notifications when your paycheck arrives early and see your gas holds refunded.
You can also use the mobile banking app to find free in-network ATMs and find locations that earn you points. Every time you swipe, a notification can update you on what you've spent and your current balance. Current takes the guesswork out of what's in your account.
Automated Savings – "Round-ups"
---
Saving money can be hard. Saving it automatically and incrementally can help. Current lets you set money aside with "round-ups." You create "Savings Pods" (more on these in the next section) in your Current online banking app.
If your settings have "round up purchases" turned on, then all of your purchases will be rounded up to the nearest dollar. The difference is transferred into a pod with every purchase and the pod balance grows without any more thought on the users' end.
Savings Pods
---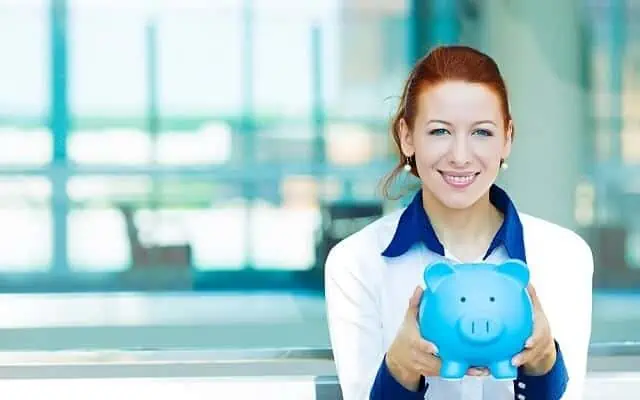 You can think of Savings Pods as a digital version of piggy banks or envelope savings. A Basic Current account provides one Savings Pod and a Premium Current account lets you create up to three.
Set your Savings Pod(s) for anything you need to save towards, such as a vacation, wedding, or newer car.
You can add money directly to your pod from your Savings Pod. You can also set it so your purchases are rounded up to the nearest dollar and the differences are automatically sent to a designated pod. By combining both methods, you can save faster than ever.
Mobile Deposit
---
There are still many situations today where you may receive a check. You shouldn't have to drive yourself to a physical bank to cash it. Current allows you to take a picture of a check in the app and they'll add the funds to your Current account.
You don't need to wait for standard banking hours, you can deposit your funds any time of the day, any day of the week.
Customer Service
---
You can talk to Current customer service directly through chat in the app. From their website, you can also submit a request via the portal or chat with them on the webpage.
The chat starts you off with a bot, in case your question is a frequently asked one, but it's easy to switch to a live agent if that is your preference.
Add Cash at 60,000 Retailers Nationwide
---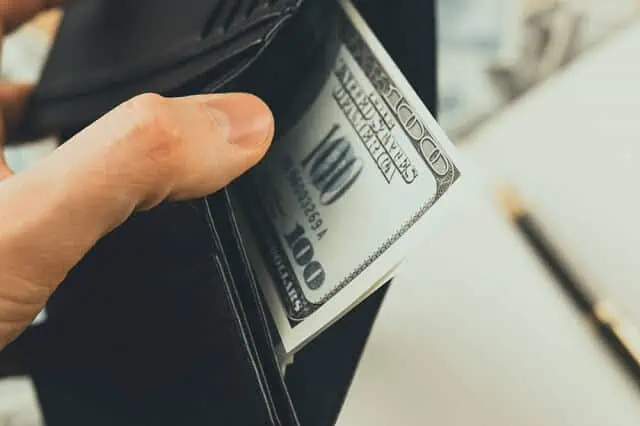 When you have a hectic day full of errands, the least amount of stops you can make, the better. Rather than going to a bank to add cash to your Current account, you can deposit money at more than 60,000 stores nationwide.
This includes many stores you likely need to go to anyway, such as 7-Eleven, Dollar General, Family Dollar, CVS Pharmacy, and more.
You can find the locations closest to you on the "Add Cash" map. After you tell the cashier you want to deposit cash and he scans the barcode, your funds are available instantly. Members are able to deposit up to $500 per transaction and pay a $3.50 fee.
Current Pay (Payment Processing Between Friend & Family)
---
Need to split a bill? You can send and request money from family and friends with the Money ($) tab on Current. You can search people by name, Current Tag, or by using the QR reader.
Teens are more limited and a teen is only searchable by parents in the account and the contacts in their phone book who also use Current.
If you need to send somebody more money than you have in your Current account, you're able to choose an external funding source to make the payment. You can add notes if you need to remember anything about the payment later.
Instant Payments and Money Transfers through Current ~Tags
---
Your Current Tag is your handle and it comes with a shareable QR code you can use to share your profile with friends and family. Your tag is a quick way to exchange money. Your tag is automatically set with your full name, but you can edit it if you want.
Earn Up to 15x Rewards Toward Cash Back
---
With both Basic and Premium accounts, you can earn Current Points. You earn points by using your Current card at participating retailers. These retailers are shown on the points map and include both national retailers and local businesses.
After activating the offers, you receive at least one point for each dollar you spend at a participating retailer. If you're lucky, they have a multiplier that earns you even more. Users can earn up to 15x points when using a Current card with some merchants!
You'll need to reactivate the offer next time you return. It takes 3-5 business days for points to settle. You can redeem your points for a Premium subscription (if you don't already have one) or cash.
Online Bill Pay without a Transaction Fee
---
There are two ways you can use your Current account to pay bills online. For bills processed as an ACH debit, you just add your account information (your account number and routing numbers) to the biller's website.
For other bills, you can just use your debit card to pay the bill online. You simply enter your card information in the same way you do when online shopping. Current won't charge you any transaction fees for paying your bills.
Tracking and Money Management Tools
---
You shouldn't have to guess how much money is in your bank account and how to manage that money. Current sends you a push notification each time you swipe your card so you always know your balance.
The app also provides budgeting tools, including a money tracker.
No Overdrafts with Overdrive™
---
If your purchases are processed faster than your paychecks, you might end up with an overdraft, meaning your account is temporarily negative because more money was spent than is in your account.
Many banks charge users a fee when this happens or make users waste time figuring out "overdraft forgiveness."
You don't have to pay overdraft fees if you overdraft up to $100 with Current online banking. Anyone with a Current Premium Account who receives direct deposit paychecks of at least $500 per month starts with an Overdrive limit of $25 that can later increase to $100.
If you accidentally overdraft, Current will send you a notification to let you know you're covered. Your next paycheck will cover your negative balance.
Gas Hold Refunds
---
A feature Current has that sets it apart is that it instantly removes gas holds that gas stations put on cards after you fill up your tank. Gas holds happen when a gas station holds onto extra money from your payment until the transaction clears.
Sometimes, it takes up to three days to remove the hold. Current makes your unspent money available to you right away. This feature is for premium members only.
Free In-Network ATM Withdrawals (40,000+ Locations)
---
Current has more than 40,000 in-network Allpoint ATMs across the United States. You can find the locations closest to you by checking the ATM locator map in the app. You won't be charged any fees for using these ATMs so you can keep more money in your account.
Teen Account and Debit Card Option
---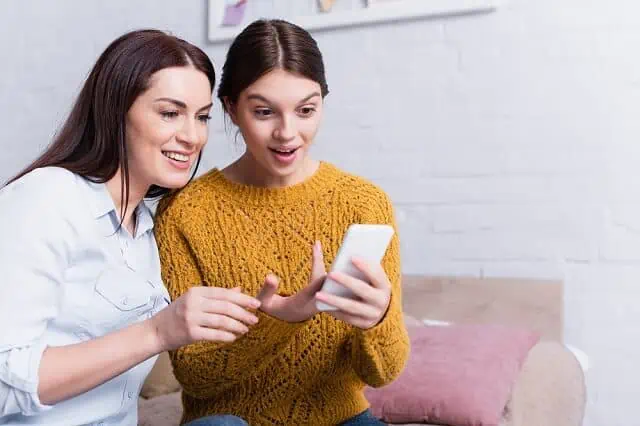 It's essential for teenagers to learn how to make financial decisions. It's also essential for parents to ensure their teenagers aren't being reckless with their spending.
Teens are too old to just take coins out of a piggy bank. With Current online banking, teenagers can get an account and a special debit card.
Parents share the account and can deposit money for their children to spend. If you pay your child allowance, you can set automatic payments or add chores for them to complete before funds are released.
To limit spending options, you can block specific merchants and set spending limits so they don't "spend it all in one place."
The Current debit card reviews rave about how easy these cards are to use. It's the perfect balance between monitoring your teenagers' spending habits and allowing them enough financial freedom.
They can also save money with Round-Ups and Saving Pods. Current debit cards are free for each teen and have no hidden fees.
Related: Chase First Banking Account and Debit Card for Kids Review
Security Features (EMV Chips, Account Notifications, etc.)
---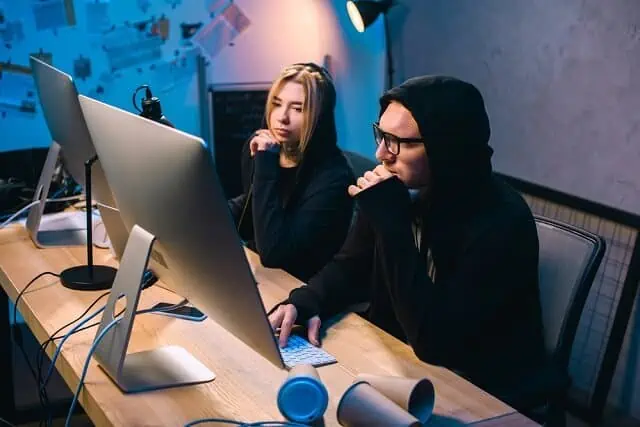 All Current cards have EMV chips that protect your data from card skimmers. EMV stands for Europay, Mastercard, and Visa, which are the companies that created the standard.
Cards with EMV chips can only be authenticated by special readers and this helps prevent fraud.
As previously mentioned, you're notified instantly about your transactions, which can give you the peace of mind that nobody else is using your card.
If you lose your card, you can pause spending on it until you know if you just misplaced it or it's gone for good. You can take the pause off if you find your card.
What We Like About a Current Account and Debit Card
---
Debit cards for kids and teens.
Debit cards teach teens responsibility. You can adjust this debit card to the amount of freedom your teenager is ready for by choosing how much to add to the account, setting spending limits, and blocking certain merchants.
These can be fantastic financial literacy tools when learning how to open a bank account for a minor, balance an account and starting to handle money.
Ability to earn up to 15x in rewards to redeem toward cash back.
Rather than just spending money, a Current debit card can help you earn money in the form of cash back.
At participating retailers, you receive a minimum of a point per dollar spent and some retailers have multipliers that provide more points per dollar.
Some places let you earn 15x points! If you prefer, you can get a Premium subscription rather than cash back.
Money tracking, management and automation tools.
Current helps you track your money through push notifications and helps you manage it. Through rounding up purchases and sending the excess amount to Savings Pods, you can save faster and easier. Every time you spend, you save.
No minimum balance requirement.
Your Current account requires no minimum balance. You can spend any amount in your account.
Ability to deposit cash at over 60,000 stores nationwide.
If you're paid for anything in cash, it's easy to deposit that cash into your Current account at over 60,000 retailers, including popular stores, such as 7-Eleven and CVS Pharmacy. The process is fast and easy.
Chore functionality on the Teen Account.
Current wants to compete in the kid and teen banking app market, which means their mobile app also works as an allowance and chore app for kids.
This includes setting up a weekly chore plan for kids to complete each week. Parents can instantly transfer (or set up timed transfers) for a set amount of money once kids complete their chores once per week.
They even provided functionality to reduce or withhold payment altogether if kids and teens don't complete every item on their set list.
What Could Be Better About Current?
---
Fees charged on Premium accounts.
While able to be offset with enough spend activity on the debit card with rewards, still high compared to other banking products and services which offer many of these services for free.
No investing account, even under Current Premium.
Many banking apps for minors and young adults also offer investing functionality (e.g., Greenlight, Acorns, Stash, M1 Finance, etc.), albeit at higher price points.
Having the ability to integrate directly with a brokerage account would make this a step closer toward a comprehensive financial service.
No credit cards offered through Choice Financial Group to pair with a Current Premium account.
We believe it is a missed opportunity for Current's partner company, Choice Financial Group, not to offer credit card products with the Current Premium lineup.
The information received by the bank regarding deposit activity, account balances, debit card purchases, money management, overdraft fees, spending limits and more could be valuable data points to underwrite and issue credit cards for a customer of the company.
This is perhaps an open avenue to explore for Choice Financial Group, which could help to build a credit score for users (many of whom are minors who could serve as authorized users on cards held by parents or legal guardians).
Fees charged for out-of-network ATMs on Current Premium.
What has fast become the norm for online-only banks, ATM withdrawal fees often get waived to a certain dollar threshold each month, enabling users to use any ATM in the US without fear of paying a fee.
The accounts offered by Current only allow ATM fee-free withdrawals at in-network ATMs (40,000+ across the U.S. as of this publication).
No personal loans, student loan refinancing or other loan services.
Some full-service, online-only banking solutions offer several lending products to their depositors. This allows users to avoid shopping around for loans, refinancing existing student loans, or going to another financial institution to access credit.
While not exceedingly common for online-only banking solution providers to offer such services, we feel this is an area ripe for competition in the market and useful for consumers looking for the best rates. Existing customers might even have the ability to receive more competitive rates or terms.
Paying interest on savings.
Current doesn't pay interest on accounts, Savings Pods deposits, nor on funds held on debit cards. Their APY is 0% as a result, meaning you won't earn any passive income through this service beyond cashback rewards.
Does Current Offer a Credit Card?
---
Current doesn't currently act as a credit card company offering credit cards. The good news is that using Current won't run a credit check, which can negatively affect your credit score.
However, as a customer, you can't use Current to build credit, which may disappoint some parents wanting to build credit for their children.
Current does provide a debit card that can be used everywhere Visa is accepted in the United States.
Does Current Offer a Joint Account?
---
Not at this time. Current only offers personal accounts for individuals through a Basic, Premium or Teen Account option.
Accounts targeted toward teens allow parents to open an account for their child which comes with their own debit card and account with parent oversight and visibility. This is not a joint account.
What are Current's Daily Spending and ATM Limits?
---
Current has daily spending and ATM withdrawal limits. If you are a parent to a teen using the account targeted toward teens, you can adjust these lower if you'd like to control your child's spending and access to money through their Current account through the Current app.
By default, the daily spending and ATM limits are:
$2,000 Daily Spending Limit: This is the limit of transactions you can do with your card in a day. So if you use your card online or at a store, it counts towards this limit.
$500 Daily ATM Cash Limit: You can only withdraw up to $500 each day from an ATM. If you are withdrawing cash from out-of-network ATMs, you will also be charged more. This daily ATM cash limit does not include these fees.
These limits reset each day. If you'd like to lower these limits for yourself or your children, you can adjust these settings by accessing the Card Settings menu available through the Current mobile app.
Also note, while you can set spending limits and ATM cash withdrawal limits lower through the mobile app, you can not raise these to be higher than these default limits presented above.
Is a Current Account Safe and Secure?
---
Current online banking is designed with security in mind. Your bank information is kept private and your money is safe as Current bank's partner company, Choice Financial Group, is insured by the Federal Deposit Insurance Corporation (FDIC). Your debit card is also FDIC insured.
These debit cards are a more secure way for teens to bring money on outings. If the card is lost or stolen, you can pause the card from your app. Still can't find it later? You can replace the debit card straight from the app as well.
Current debit cards are equipped with EMV chips for extra security. You're also instantly notified about your transactions so accidental purchases aren't an issue. In the event you have a question about your account or a transaction, you can contact Current's member support.
They are available by phone (888-851-1172) and the bank's website chat. You can also contact them through in-app live chats. Need more security? You can choose to have fingerprint or Face ID locks for extra security.
How Much Does Current Cost?
---
Current Account (Basic): Free
Current Premium: $4.99/mo
Current Account for Teens: Free card per teen
Other fees:
$3.50 fee to deposit cash at participating stores.
Fees for replacement cards.
3% foreign transaction fee and $3 foreign ATM fee.
No hidden fees.
No minimum balance.
No overdraft fees up to $100 (if enrolled in Overdrive).
No transfer fees.
No activation or inactivity fees.
Is Current FDIC Insured?
---
Current is not, but it's banking partner, Choice Financial Group, is. Current's Basic and Premium checking accounts offer full insurance protection through the Federal Depository Insurance Corporation (FDIC).
Of note, Current doesn't offer accounts to users directly, rather, through a partnership with Choice Financial Group (Member FDIC). Current's bank accounts through Choice Financial Group carry the customary $250,000 of protection across all accounts held with Choice.
If you have multiple bank accounts through Current and Choice which carry an aggregate balance of greater than $250,000, this excess amount will not carry FDIC insurance.
Consider opening a bank account with another banking institution.
Related: How Many Bank Accounts Should I Have? [Checking & Savings]
What is a Virtual Card?
---
A virtual card is a debit card which allows you to purchase items online and through specific payment services like Apple Pay and Google Pay.
This virtual card acts as a stop gap way to shop online until your physical card arrives when you open your account or when a replacement card arrives in the mail.
You can also use this virtual card if your card is in your wallet but you don't wish to open it. You can control a virtual card just as you can a physical one through pausing the card.
While easier to access funds in your account to make purchases, the numbers on your virtual card should be guarded just the same, and not easily accessed by anyone other than people you trust.
What Do I Need to Get Started on Current?
---
When you want to open a bank account for a minor or for yourself, you will need to supply some necessary information to comply with certain federal laws like the U.S. Patriot Act. This means verifying your identity, address and citizenship.
The mobile app doesn't run a background check when opening any checking accounts nor a credit check when applying for their Visa debit card, but they do need to mind certain details related to you.
Specifically, Current needs account holders to supply the following documents or items to sign up:
U.S. Social Security Number (SSN)
U.S. residential address (P.O. Boxes are not accepted)
A smartphone with a phone number that can receive SMS/text messages
How Can I Get Started on Current?
---
If you think the Current Account and Debit Card would make a welcome financial service for your needs, you can get started with Current by signing up for the service here.
Second, whether you'd like to open an account for yourself or several members of your family, you'll need to connect an existing bank account. If you don't currently have one, you can also set up an account and then establish a direct deposit from your paycheck to the account to fund it or even complete a mobile check deposit. There is no minimum balance required to open the account.
Third, download the app and have other family members download their apps as well.
Fourth, if you are opening an account for a teen, you will have them download the app and set up parental controls on your Current mobile app
Who Is Current Best For?
---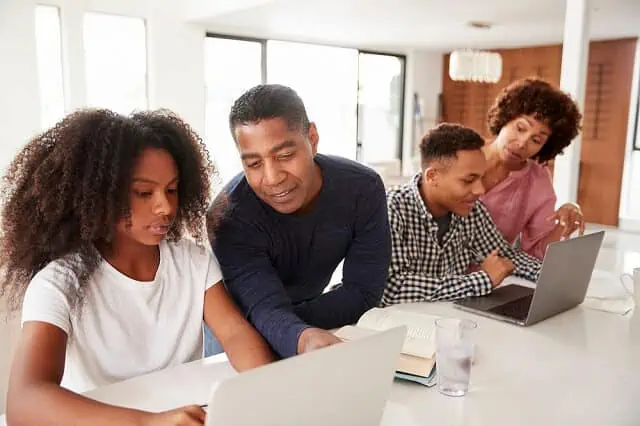 Young adults merging finances. Current makes it easy to merge finances. The transaction notifications make it simple for everybody to know where money is going and how much is left in the account.
Families with kids / teens. The option to create a weekly chore plan and automatically (or manually) send children money for completing chores makes this a great option for families with kids or teens.
People who prefer debit to credit (earn up to 15x rewards toward cash back). Current debit cards allow you to earn cash back (like a credit card, but without the interest) on purchases at select stores. Some stores earn you 15x rewards cash back!
People who like to bank from their mobile phone. Current online banking can be done completely from your phone. There is no need to ever go to a physical bank. You can deposit checks through the app and deposit cash to your account (for a small fee) at select, popular stores.
Great No-Monthly-Fee Teen Card
Current Teen | Banking for All
Free. (No monthly fees. Parent account required.)
Current is a financial technology platform that lets teens enjoy not just traditional banking basics, but numerous features meant to simplify spending, streamline saving, and set them on the path toward more organized finances.
Teens can spend with the Current Visa debit card, which allows them to purchase in-store and online, as well as withdraw money fee-free from more than 40,000 in-network Allpoint ATMs.
Current Teen Accounts also come with Savings Pods, which earn 0.25% APY and allow you to round up purchases (overages are funneled into your savings).
Parents can monitor their kids' spending, adjust maximum ATM withdrawal and spending limits, and even toggle spending categories (and the Current debit card itself) on and off.
Parents can also automate allowance payments, pay for chores, instantly transfer money to their teens, and more.
Pros:
Free account (no monthly maintenance fees)

Good parental controls

Fee-free ATMs

Cash reloads

Gas hold deposits

24/7 email and live-chat support
Cons:
No direct deposit

No paired investment account

No card customization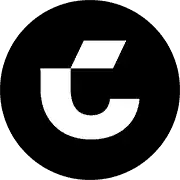 Alternatives to a Current Account
1. Best Free Kid and Teen Debit Card: Chase First Banking
---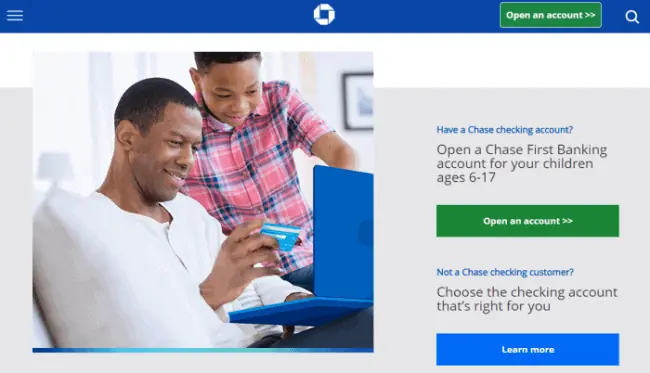 Ready to teach your little ones about money, but not quite sure if you have the time, patience and expertise?
Chase First BankingSM offers simple banking for both of you in one location: the Chase Mobile® App—for free. Manage all accounts with this mobile app, check your account balance, encounter no monthly fees, and find yourself able to withdraw money at 16,000 Chase ATMs around the country.
At the heart of Chase First BankingSM sits one of the best debit cards for teens that works anywhere Visa is accepted. While technically not a prepaid debit card, the Chase First BankingSM account doesn't charge overdraft fees, making it like a prepaid debit card.
Need insight and oversight into your child's spending and saving? You can set spending alerts and limits as well as specific locations all in your Chase Mobile® banking app.
Teach your kids to spend, save and earn — all from the Chase Mobile® app. Chase First BankingSM helps parents teach teens and kids about money by giving parents the control they want and kids the freedom they need to learn.
To get started, you'll first need to be a Chase customer with a qualifying Chase checking account.
Consider opening a Chase Total Checking SM or Chase Secure BankingSM account to qualify.
Chase Total CheckingSM also grants access to 16,000 Chase ATMs and more than 4,700 branches as well as a $200 sign-up bonus when you set up direct deposit within 90 days of coupon enrollment. You can pay $0 in monthly fees, subject to meeting certain conditions*.
Chase Secure BankingSM offers the same Chase ATMs and branch locations as well as a $100 sign-up bonus when you make stated qualifying activities and meet certain conditions.
Once you open a qualifying Chase Checking account, you may apply for a Chase First BankingSM account for your child.
Chase is a Member FDIC. Read more in our Chase First Banking review.
Best Free Debit Card for Kids
Chase First Banking | Free Checking, Debit Card for Kids
Chase First Banking offers simple banking for both of you in one location: the Chase Mobile

®

App—

for free

.

The account is designed with kids 6-12 in mind, and available for ages 6-17.

You can set spend alerts and limits as well as specific locations all in your Chase Mobile

®

app.

Teach your kids to spend, save and earn with Chase First Banking. The account helps parents teach teens and kids about money by giving parents the control they want and kids the freedom they need to learn.
Pros:
No monthly maintenance fees

Chore and allowance functionality

Parental controls on types of expenses
Cons:
No paired investment account

No interest
Related: Best Kid Debit Cards
2. Best Debit Card and Account for Kids: Greenlight
---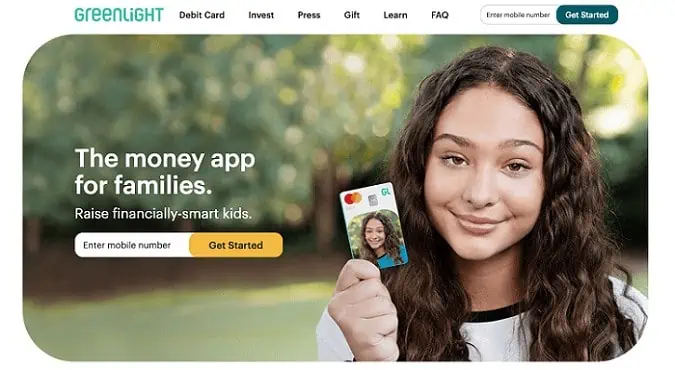 Available: Sign up here
Price: Free 1-month trial, $4.99/mo after
Greenlight provides parents control over where their kids can spend money by limiting the stores where their cards work. Parents can get alerts when money is spent on the Greenlight debit card and for how much.
Further, parents can open a custodial brokerage account to get their kids investing in stocks and index funds for the first time.
Greenlight works like a prepaid debit card for teens, allowing you to transfer money onto the card for your child to pay for expenses at approved locations.
You can choose how much money to load onto the card and your child will be cleared to make approved purchases so long as a money balance backs up the card.
Greenlight charges $4.99 per month for up to five kids. Replacement cards cost $3.50 each but are free the first time. If you need to replace your card quickly, you can get express delivery for $24.99.
This company also offers a personalized card for $9.99/year with your own photo or design. Greenlight doesn't offer interest but you may set up "parent-paid interest" between you and your child where you foot the bill and pay interest on accounts for up to five kids.
If your child asks for extra money to get added to the card, you can have them take a photo of the purchase they want to make and receive your approval. This gives you control and allows kids to discuss why a purchase either is a good or bad idea.
If your child has a job, they can add their own funds to the card as well.
The Greenlight debit card is a good choice for parents looking to teach their kids the importance of saving money and making prudent financial decisions.
This financial product can be an effective learning tool for helping kids to understand why saving should be a priority as well as to help parents simplify paying an allowance or tracking chores.
It's also a rapidly growing app many parents have come to use for raising financially-smart kids.
The Greenlight Mastercard Debit Card offers the best combination of features among all cards we reviewed, including its simple mobile app. Who says kids can't have their own debit card? Nowadays, there are plenty of options for parents and our top choice is Greenlight.
Read more in our Greenlight Card review.
Best Debit Card for Kids
Greenlight | The Investing App and Prepaid Card for Kids
Core: $4.99/mo. Max: $9.98/mo. Infinity: $14.98/mo. (Each account supports up to 5 children.)
Greenlight offers flexible parental controls for each child and real-time notifications of each transaction.
Greenlight is the only debit card letting you choose the exact stores where kids can spend on the card.
Parents can use this app to teach them how to invest with a brokerage account through Greenlight Max and Greenlight Infinity plans.
Unlike many apps that simply provide features and controls, Greenlight is also designed to spark discussions with children about spending, investing, and more, fostering more education.
Pros:
Best-in-class parental controls (can prohibit specific stores)

Can add brokerage account to invest in stocks

Intuitive Parent + Kid apps

Competitive cash back & interest rates

Parent-Paid Interest
Cons:
High price points

No cash reload options

No parent / child lending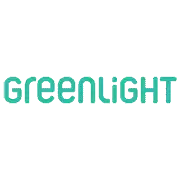 3. Best Free Checking Account: Nationwide Advantage Checking
---

For adults looking to open an account for themselves, consider Nationwide's Advantage Checking. The account has no monthly maintenance fees, zero minimum balance requirements with interest that compounds daily.
Additionally, the bank account does not assess overdraft nor non-sufficient funds fees.
Nationwide | Advantage Checking
No monthly maintenance fees, zero minimum balance requirements and interest compounded daily. Gain access to over 80,000 ATMs nationwide, avoid overdraft or non-sufficient funds fees and earn up to 0.90% interest.
4. Best Free Checking Account for Teens: Axos Bank First Checking
---

First Checking by Axos Bank is the ultimate starter checking account for teens which also comes with a debit card. The world of banking can be a little scary, but not with the simplicity and power of Axos' First Checking Account.
The account works as a joint account between a parent or guardian and their teen, allowing for easy-to-set, customizable parental controls with a debit card dashboard.
Parent and teens can manage almost every part of the banking experience through a convenient mobile app or through the online desktop portal. Perfect for modern families who always find themselves on the go.
The First Checking account from Axos Bank gives teens their first taste of financial independence by giving them their own checking account (which pays interest!) and debit card that has daily cash withdrawals limits of $100 and purchase limits of $500.
This provides safeguards against teens getting carried away with the money held in their account.
Further, you can have up to $12 of domestic ATM fee reimbursements per month, avoid any monthly maintenance, overdraft or non-sufficient funds fees—essentially making the account free!
The account carries the highest level of security through biometric authentication techniques like fingerprint readers, voiceprints and facial recognition (pending smartphone feature availability).
Read more in our Axos First Checking Account review.
Our Teen Checking Account Pick
Axos First Checking | Teen Checking Account With Debit Card
Axos Bank First Checking is a joint checking account targeted for teenagers ages 13-17 and their parents.
Account holders get a Visa or Mastercard debit card that can be used to spend online or in person, or to withdraw cash at any ATM. (Axos provides up to $12 in monthly domestic ATM fee reimbursements.)
No monthly maintenance, overdraft, or non-sufficient fund fees.
The debit card's security features include account alerts, card locking, and daily transaction alerts of $100 (cash) and $500 (debit).
Currently, you can earn up to 0.10% APY on any balance.
Pros:
Free (no monthly maintenance fees)

ATM fee reimbursements (up to $12 per month)

Converts to adult checking account after minor reaches age of majority
Cons:
No paired investment account

No robust financial literacy resources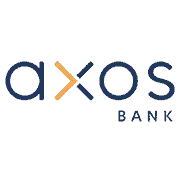 5. Runner Up Debit Card for Teens: GoHenry
---
Available: Sign up here
Price: 1 month free, then $3.99 per child/mo
GoHenry is a banking app for minors that comes paired with a debit card. You have an online account which comes linked to individual accounts for each of your children.
You can manage all of the money held in each account through the company's app and online account portal.
Each child will receive their own goHenry debit card which comes paired with parental controls you can set for your children.
What's nice about goHenry is the ability to spend only the money available on the card, meaning you don't need to worry about costly overdraft fees or accrue debt.
You open a goHenry account, receive your children's debit cards in the mail 7-8 business days later, set up an automatic weekly allowance transfer into your children's accounts and can set up one-off or weekly spending limits.
This will keep your children's spending in check and you can block/unblock the card as needed as well as choose the stores where your kids can shop.
With time, the controls provided by the app and the guidance you offer can help your kids to earn, save, spend and give with good money habits.
goHenry is one of the best debit cards for kids for customer service. They offer 24/7 phone availability, email access and social media engagement, ensuring users can solve their problems quickly and with little hassle.
Learn more by reading our goHenry debit card review.
Best Debit Card for Customer Service
GoHenry | Kids' Debit Card + Financial Education App
30 days free. Individual: $4.99/mo./child. Family: $9.98/mo. for up to 4 children.
A financial app and debit card designed to give young people ages 6-18 a bright financial future.
Kids can earn allowance, complete chores, set savings goals, give to charity, and bank with GoHenry.
Use the app to build a solid financial education.
Among the best customer service in kids' debit cards, offering everyday phone availability, email access, and social media engagement.
Pros:
Parental controls at store category level

Can implement chore and allowance system

Financial literacy resources

Customized card for $4.99
Cons:
High price point for multiple children

No paired investment account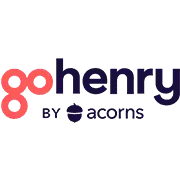 Related: