You may have a penchant for shopping online.  This could be because you've landed a new job and require a new wardrobe, moved across the country and need to furnish a new condo or apartment, or just want to buy something from your favorite retailers.
As a result, you might search for the best deals online to make your money go further and learn how to save money on purchases you need to make.
My wife and I enjoy finding ways to get what we want for less and always look for a bargain.  One way we've come to learn about guaranteeing we receive the best price is through an online app called Earny.
This app analyzes your purchase information kept in your attached email account and gives you cash refunds when prices drop on the items or services you've already bought.
Let me say that part again.  As a consumer, you'll get cash back on things you've already bought when the price drops.  There's a way to fight the ever-increasing prices like those seen with inflation. This passive income app can help.
Earny provides relief for when you buy something and it goes on sale the next day.  It's not cool and you shouldn't have to suffer the higher price, nor having to follow up to get the better price.
This review will detail the features of Earny, its financial impact on your bottom line, and how it can save you money without changing how you shop.
Earny Review
---
The Earny app allows you to get money back automatically on the purchases you've already made online.  The app functions by working with a network of online retailers to provide refunds when prices drop.
Because most companies have a policy about price drops and refunds, Earny acts in a hypervigilant way to scout price drops compared to what you may have paid.  It verifies this information based on receipts maintained in your inbox.
In other words, rather than you spending your valuable time researching retailers' various policies, Earny does the legwork for you.  It automatically compares your price paid to the lower price offered to customers and refunds you the difference for a share of the savings.
A nice feature about Earny comes from its business model.  You sign up for free and then pay either a $4.99/mo subscription fee or a discounted annual subscription billed once per year as $39.96.
If any savings come to you from price drops, you don't pay a fee to access those refunds. To justify the subscription costs, it performs all the work by scanning your inbox for receipts and the latest prices from online retailers.  This arrangement provides for a mutual benefit to you and the company.  Only the retailers lose out.
This model serves as a powerful way to earn money back on the things you're already buying online anyway.  Make sure these purchases fit into your budget made in Excel and you aren't spending frivolously just to "save money".
Getting started with Earny is simple and only takes a few minutes.  Simply sign up for your own account on the Earny website or right through the app.
What does an Earny Subscription Cover?
---
Sign up for free and then select either a monthly or annual subscription:
Receive money back on your purchases when prices drop
Provide full protection on covered retailers and major travel booking sites
ShopRunner membership for free 2-day shipping and returns (estimated to be a $100 value)
Depending on the savings uncovered, these costs can easily be offset by refunds received through the app's powerful refund protection features.  As a result, these monthly or annual fees shouldn't be too onerous and will be quickly offset given the service's estimated per user savings discussed below.
How Does Earny Work?
---
At sign-up, Earny prompts you to select your preferred email account for it to scan for purchase receipts.
The app/site then scans through your email inbox for any receipts from online purchases.  From here, the app searches for price drops on the items you purchased online at your associated retailer.
When a price drop occurs, Earny automatically works on your behalf to claim that price difference.  Depending on the purchase, the savings could be meaningful.
Each time Earny locates a price drop on a purchase you've made you will receive a notification of savings. In fact, you don't need to log into Earny to see if the app has identified any price drops.
Essentially, this allows you not to worry about searching for price drops or understanding the multitude of retailer price match policies.
It's that simple!  Sign up, log in, choose your subscription plan and link your email account.  From there, let the savings get found automatically as you shop.
Earny's strength is taking the hassle out of getting the refund on a price drop you deserve.
This simple and effective app scans your receipts as they sit in your inbox and does all the work for you.
From Amazon to Walmart, you'll be covered if prices drop on your purchases.
Related Services to Earny for Saving Money
---
Earny provides tremendous savings opportunities, but adding more opportunities in combination with Earny can lead to greater savings power.  Consider some of the following services to augment your savings potential with Earny.
1. MoneyPatrol (formerly AccountPatrol)
---

MoneyPatrol (formerly AccountPatrol) helps to empower your personal finances by securely monitoring your financial accounts and empowering you to keep an eye on your finances easily by sharing Alerts, Insights & Notifications.  These help you to make better financial decisions.
Register with MoneyPatrol's Simple Registration Process to begin your 15-day free trial, link your numerous financial accounts (e.g., checking, savings, credit cards, student loans, mortgages and more) and start receiving Alerts & Financial Insights via text and/or email.  See all of your financial transactions, categories, and trends through your personalized MoneyPatrol dashboard shown above.
Read more about the app in our MoneyPatrol review.
→ Sign up for your free 15-day trial of MoneyPatrol here.
2. Rakuten ($10 bonus)
---

Other services exist for saving money on purchases you make.  Rakuten offers the ability to leverage discounts BEFORE making the purchase.  Combining Rakuten with Earny could serve as a strong pairing: savings on the front end and capturing price drops after the fact.
Rakuten offers two options for enrolling:
Shop directly through the Rakuten portal for retailers offering discounted pricing.
Install a Rakuten Chrome Browser extension which can provide cash back from thousands of stores.
Right now, Rakuten also offers a $10 sign up bonus for opening an account.
3. Rocket Money
---
Available: Sign up here
Price: Free. Premium subscription varies from $4/mo. to $12/mo.
Rocket Money acts as both a money-management app and a money-saving app that's dedicated to reviewing your expenses and automating potential opportunities to uncover the true cost of your bills—and lower them.
This automated financial manager proactively works on your behalf to reduce your monthly bills on items like cell service, internet connection, and other utilities and on-going subscriptions.
For example: Rocket Money can right-size your subscriptions if you've been upsold on services you no longer need. Let's say you subscribed to a service provider's premium package but haven't used many of the included benefits, Rocket Money can slash the cost by reverting you to a lower service tier.
Rocket Money can negotiate your bills for you, too, though the service is an additional charge. You choose a percentage (between 30% to 60%) of the first-year savings as a "success fee" when you submit your negotiation request. And you don't have to pay if the negotiation is unsuccessful.
Perhaps the most noteworthy aspect of Rocket Money is also the most bizarre: pricing. Rocket Money has a free version. But for the Premium subscription—which which includes features such as Unlimited Budgets, Premium Chat, Smart Savings, and more—users actually choose how much they pay, within limits. You can see pricing details in the box below, and you can sign up with Rocket Money here.
Rocket Money | Manage Your Finances
Free. Premium subscription varies from $4/mo.-$12/mo.*
Rocket Money helps you to manage your finances by optimizing your spending, evaluating your current subscriptions, lowering your bills, and overall staying on top of your financial life.
Rocket Money provides you a complete picture of your finances and helps you to reach your savings goals.
Premium subscriptions include features such as Unlimited Budgets, Premium Chat, Smart Savings, and more.
Pros:
Free plan available

Wide range of compatible accounts

Bill negotiation
Cons:
Limited free tools

Limited customer support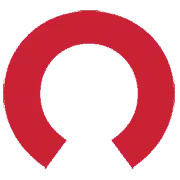 * Users can choose how much they want to pay within a range of $4/mo. and $12/mo. Those who pay $4/mo.-$5/mo. are billed annually. Those who pay $6/mo.-$12/mo. are billed monthly.
4. Trim Financial
---
Closely related to Rocket Money is a service called Trim Financial.  This service also acts on your behalf to trim unnecessary costs from your budget.
Trim Financial offers a cancellation service and provides expense categories in rank order of popularity among other users.  It combs through these expenses (not including utilities like cable, gas and electric), any identifies them for you to make a decision about which expenses to continue.  In some cases, satisfied users have reported monthly savings well into the three digits by cancelling unnecessary services.
→ Sign up for your Trim Financial account here.
Earny's Hotel Price Protection
---
Recently, Earny added Hotel Price Protection as an offering as well.  This service works in a similar way to your retail purchases.
Essentially, after you book a hotel stay, Earny uses your confirmation email to track price drops.  If Earny finds a lower price, the service let's you know how to rebook at the lower rate.
This protects reservations from major booking engines, provides automatic notifications when lower prices appear, and also has access to exclusive Earny rates year-round.
How Earny Tracks Price Drops
---
Regarding price drop tracking, Earny has two methods for finding price drops on your behalf: through searching retailers' price refund programs and through retailers' credit card price protection policies.
Below are the current listings of available companies covered under each price drop protection option.
Which Retailers are Covered Under Retailer Price Protection?
Earny will track items purchased from Best Buy, Bloomingdale's, Costco, the Gap Group including Gap, Banana Republic, Old Navy, Athleta, and the factory stores. Also, JCrew, Jet, Kohl's, Macy's, Newegg, Nike, Nordstrom, Overstock, Sears, Walmart, Zappos, and Home Depot.
Which Retailers are Covered Under Credit Card Price Protection?
Earny will track items purchased from Amazon, Best Buy, Bloomingdale's, the Gap Group including Gap, Banana Republic, Old Navy, Athleta, and the factory stores. Also, JCrew, Kohl's, Macy's, Newegg, Nike, Nordstrom, Overstock, Sears, Target, Walmart, and Home Depot.
Signing Up For Earny
---
When signing up for Earny, the first step is providing access to your email and linking your credit card information.  Doing so allows Earny to scan your inbox and credit card purchase history to validate your purchases made online.
I'll give a note of caution on the security concerns giving such valuable information away could pose.  Giving an app access to your email and credit card information can seem like a risky proposition.
However, Earny pledges your payment information will be kept safe.  The service makes sure all your information is stored and securely and safely.
Earny accomplishes this by not directly storing your email credentials.  Instead, the company authenticates you directly with your email provider, guaranteeing the security of your email is supervised by highly secured companies (think Google with Gmail).
For credit card information, this is handled by MasterCard's trusted Simplify Commerce.  Earny only works with the most secure and reliable companies to make sure your card information is protected.
Like your email password, Earny never stores your complete credit card information.  Instead, Earny uses a MasterCard-generated token to recognize and credit your card whenever it discovers a refund opportunity.
However, this is what Earny does to protect your information.  Some responsibility also falls on you as the user.
In the service's Terms of Use, they state you are ultimately responsible for maintaining the confidentiality of any third-party site password as well as for all activities which occur using your passwords.
Finally, once you're signed up and enrolled in the service, you will have access to your personalized dashboard.  This view allows you to track your previous cash back amounts as well as the status of your current purchases that Earny has detected.
Earny Price Protection
---
Of note, Earny offers a unique feature not found at other cashback sites.
By allowing Earny access to your credit card information, Earny uses your credit card provider's price protection services to get you cash back when prices drop.
Most credit card issuers provide price protection policies of up to 120 days on your purchases.  You are most likely covered by your credit card in case of price drops on items you've purchased.
In order to benefit from credit card price protection policies, simply add the card of cards you want protection for in the "Credit Card Protection" tab on your dashboard.
Currently, Earny offer protection benefits for all Citibank cards which offer this policy.  Earny also covers MasterCards from Capital One, US Bank, Barclays, Bank of America, and First Premier Bank and also select Visas.
This means customers who use their price protected credit cards when they shop and link their cards in the Earny app will benefit from these policies automatically.
Citibank's price protection policy also allows you to request up to $2,500 of price drops per year with a 60-day window to claim the request.
Earny uses your credit card company's price protection claim process to file a claim when it detects a price drop, meaning you'll get that money back through your credit card company.
If you'd prefer to be paid in a different way, you can always change that setting in your Earny dashboard.
If you don't claim your cash savings, they do not expire. However, if your account becomes inactive for 12 months, Earny automatically transfers the balance to the Account you registered using their Service. If the debit card registered with your Account expires, other means of retrieving the funds are necessary.
How Much Can I Expect to Save with Earny?
---
Earny estimates the average user will get at least $150 back just from purchases made during the prime shopping season.  Everyone knows prices usually drop after Christmas, and Earny is there ready to claim millions of dollars back for its users.
On an annual view, the service expects the average user to receive $300 per year.  However, the most one can receive from major card issuers is $2,500.
If you wanted to do this process yourself, you'd need to keep a list of every item you buy and every retail store which sells it.  Then, you would need to track every single item for price drops in any store which sells it.
If you find a price drop, you can submit a price adjustment claim, which typically includes filling out a form and emailing your credit card issuer's customer service department, taking upwards of half an hour.
This time is including the time it took you to search for a better price across multiple retailers during the 90- or 120-day period.
Earny does this for you automatically, saving you time and money and putting you further down the path to financial independence.
How Do I Get Paid by Earny?
---
Earny has a number of ways to get paid through its service.
At any time, you can log into your Earny account to check the current balance of price drop refunds found on your behalf.
The review mentioned before that Earny uses your credit card's price protection program to secure your refund.  As a result, you will receive the full refund via check or PayPal from your credit card issuer, not Earny.
Because of this, Earny doesn't process payments, it merely files the claims through your credit card issuer and they handle this financial transaction.
Make sure you have enough money set aside in your personal budget plan to cover this expense.
How Safe Is Earny?
---
Make no mistake about it, maintaining your information in a secure manner is paramount.  Personally, I wouldn't use a service if I knew my information could be compromised because poor controls guarded my data.
However, much of our lives now takes place on the internet and the pathway to our digital world runs through our smartphone or computer.  Because of this, we must make sure the sites and companies we choose to do business with keep our information safe and secure.
With Earny, the company makes a promise that your credit card information will never be shared with anyone outside of the company.  This includes its third-party partners.
Earny guarantees this by how it chooses to model its business.  As an example, the refund payment you receive from the identified price drops comes from your credit card company directly.  This does not come from Earny, where it would attempt to deposit the refund directly into your bank account.
However, despite not having access to your bank account, Earny does have access to your contact information.  This doesn't pose a risk, but it is something to be mindful of as you use the service.
Preferably, Earny wouldn't share this information, however they do so for monetization purposes.  Despite this, being aware of the risks is important.
Is Earny a Legit Service?
---
Imagine where we were technologically a decade ago.  iPhones were just being introduced to the mainstream, Netflix primarily offered movies through the mail, and Uber hadn't even been founded yet.
Now, you can automatically animate your face with emojis via Snapchat and iMessage, you can have items mailed to you in under 2 days for free, and you can have software scan for price drops and retrieve money for you automatically.  A decade ago, a service like Earny couldn't exist.
However, with technology's progress, this automated savings service works to your benefit to save you extra money on your purchases.  As a result, Earny has become a completely legit way to earn money back on the online purchases you've already made.
In fact, Earny utilizes your credit card company's price protection policy to work on your behalf.  The service secures a refund when the price of your purchases drop within an allowed timeframe.
In exchange, Earny receives a a subscription payment and a small portion of the refund and you get money back that you previously wouldn't have gotten.  This results in a true win-win for both you and Earny.
However, it should be stated, there can be a security concern by providing your credit card information.  Earny has safeguards in place to keep your credit card information safe and secure when you share it with Earny.
In particular, Earny uses this information to get your credit card company's price protection policy and to verify your online purchases faster.  This results in faster refunds for you.
To recap on whether Earny is legit, after much technological advancement, Earny is a safe and legitimate way to get money back on the shopping you're already doing.  Signing up for Earny takes just a few minutes and can start getting you money back today.
Earny Review: Conclusion on the Service
---
Earny has become a powerful way to monitor your purchases for potential refund opportunities.  This service acts as a goal line defense against any possible price drops which happen after you quit searching for items and/or are unfamiliar with how certain price drop policies work.
The service has helped numerous users get real cash back on their online purchases simply by registering for an account and linking a credit card.
The service leverages its expansive network of top online retailers to claim price drop refunds on your behalf.  You can quickly sign up online or right through the easy to use Earny app.
Earny's service uses a unique feature called the Earny price protection.  Rather than basing refunds on the individual retailers' price protection policies, Earny routes refunds through your credit card company's price protection agreement.  This secures you cash back because these price protection agreements have better chances of getting you a refund when prices drop.
By spending just a few minutes to sign up for Earny and choosing the subscription plan right you prefer, you can start earning real cash back on the purchases you're making online every day.