As the world around us continues to deepen in complexity, to keep abreast of the latest changes affecting our lives, we need to take a proactive approach in learning new skills, educating ourselves, and gaining exposure to new ideas.  Doing so will reward us in innumerable ways.
One important area for young adults to focus is learning financial literacy, or absorbing financial knowledge and skills to improve our personal lives through our everyday actions.
Formally, financial literacy is the ability to understand issues related to money and how it's used, especially when it comes to managing your personal finances.
Financial literacy, unfortunately, isn't an innate skill and is something which requires effort to build. The TIAA Institute found in a 2018 survey that most Americans don't have "the knowledge necessary to make routine financial decisions."
On a test with basic financial topics, the average adult could not answer half of the questions correctly.
Further, a Bank of America survey discovered less than one out of three respondents between the ages of 18 and 26 considered their high school education to have satisfactorily taught them useful financial habits.
For most people, if you want to learn how to improve your financial literacy, you need to seek out opportunities to do so.
What follows are several useful financial literacy resources you should consider for improving your money knowledge and skills.
Begin first by understanding finance jargon and then proceed to learning more about financial literacy topics through books, courses, podcasts, apps, and other resources.
Afterward, we walk through the benefits of financial literacy and learning it at an early age.
Where to Learn Basic Finance Jargon
---
Before you'll be able to understand more complex financial literacy topics, there are some basic financial terms you'll need to learn. One resource that takes seemingly complex financial terms and makes them easy to understand is learn.robinhood.com.
The Robinhood investing app has done a lot to benefit retail investors.  Of note, Robinhood has slashed trading commissions to $0, meaning you pay nothing to trade stocks, bonds, or index funds on Robinhood.
Many see it as one of the best stock trading apps, or at least the cause of many to slash commissions to nothing. Certainly people see this as one of the best stock trading apps for beginners due to its simplicity, fractional share capability and free cost.
This free trading extends to more exotic (and complicated) areas like options trading and cryptocurrencies, though these remain items subject for more sophisticated investors.
Additionally, the service offers a Cash Management feature, which acts similar to a high-yield savings account.  Robinhood offers numerous products and services to its customers at low cost or free, making one wonder how does Robinhood even make money?
Well, many Robinhood alternatives have taken note and attempted to replicate its business model.  One thing for sure with these numerous online discount brokers competing on price is that retail investors have come out as the winners.
After decades of costly investing, firms like Webull, Acorns, and M1 Finance have managed to slash commissions to $0 and provide their cost-effective services to Millennials who often have small amounts of money to invest at any one time.
For those interested in learning more about many financial literacy topics, consider visiting the learn.robinhood site to see how their explanations can make complex finance topics simple.
From there, you may want to sign up for the Robinhood app to learn how to start investing money. Signing up even comes with a free stock to get started.
Popular Financial Literacy Books
---
Books, whether you read a physical copy, an ebook version, or listen to them as audiobooks, are still one of the most effective ways to broaden your financial literacy. There are seemingly endless books fighting to give you financial advice, but the quality is not all equal.
These are some of the top finance and investing books people find help them improve their financial literacy.
---
Robbins' book states, "Information without execution is poverty. Remember: we're drowning in information, but we're starving for wisdom." If this line resonates with you and you feel overwhelmed with financial research, Money Master would be a good read for you.
Tony Robbins conducted extensive research as well as interviewed prominent investors, such as Warren Buffett, John Bogle, Paul Tudor Jones, and more. He created a 7-step blueprint for how you can secure financial freedom.
Robbins gives readers actionable finance advice, such as how to formulate a savings and investing plan, and busts common finance myths.

---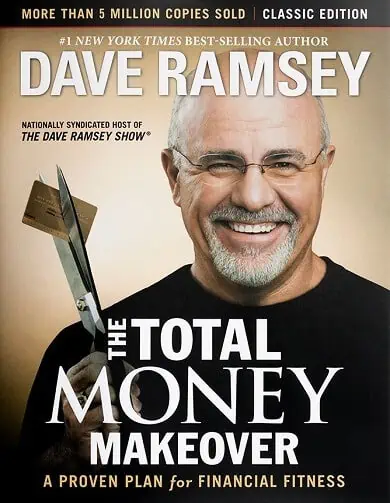 Millionaire Dave Ramsey is no stranger to writing and teaching about finance. Total Money Makeover is his most notable book and provides seven "baby steps" to help you get out of debt, save money, invest, and more.
This isn't a book on finance theory, but is instead clear and actionable. You'll learn the top most dangerous money myths. The book also comes with 50 success stories of people who followed Ramsey's principles.

---



For this book, Stanley and Danko analyzed the habits and behavior of millionaires to see how they spend money, save it and invest it. From this, they found seven basic rules everyone should follow if they want to accumulate wealth.
Hint: wealth doesn't necessarily require a high-profile job. Many millionaires didn't just inherit money, but worked hard and saved most of their earnings. Learn their frugal habits and how wealthy doesn't always mean flashy.
You can even work a second job like me as a freelance finance writer.
Top LinkedIn Learning Courses for Financial Literacy
---
You don't only have to improve your financial literacy through reading. You can learn through online finance classes as well. LinkedIn Learning has a variety of finance and financial literacy courses geared at teaching you the basics of different finance topics.
A handful of examples include:
Once you've taken some beginner courses, you can continue with intermediate and advanced classes until you feel confident in your financial knowledge.
Best Podcasts for Building Financial Literacy
---
Do you prefer just audio over video? You're in luck because there are plenty of finance-related podcasts available for improving your financial literacy. You may want to check out some of the following:
Consider trying out a few podcasts to see which type of style you prefer. You can listen to these while you do other tasks to pick up a bit of financial advice while not putting in as much effort as a course, or even reading a book, would take.
Finance Apps that Improve Your Financial Literacy
---
Today, many apps help you to learn about your personal finances as well as finance in general. This includes topics like budgeting, spending control, saving, debt management, credit score understanding, investing and more.
Millennials have taken most of their lives online or in their hands, literally, with smartphones.  As a result, several useful apps have come onto the market designed to improve financial literacy one action at a time.
Take a look at some of the most popular apps available for guiding you down a better financial path.
→ Meet Tally
---
MeetTally acts as an automated debt manager working on your behalf to lower your credit card payments.
It does so by monitoring your linked credit cards and assessing your payment history to understand if you'd be better served through consolidating your high cost credit card loan with a loan from Tally.
The app keeps track of bank and store credit cards, meaning it tracks your due dates, minimum payments and APRs.  Based on this information, Tally calculates the best payment strategy for paying off your credit cards every month.
As an additional feature of the app, Tally offers late fee protection to prevent overdraft fees or other costly charges credit card companies might assess for a late payment.
So long as you remain in good standing with Tally, you won't need to confront a late fee on a linked credit card again.
→ Acorns
---

Acorns has become a very popular financial wellness app with Millennials for its micro investing app features.  The service comes for free if you are enrolled as a student using a .edu email address or are under age 24.
This benefit makes the app a great fit for college students beginning their investing journey and learning how to make smart financial decisions with their money.
Typing your typical spending behavior to investing could should the interconnection of your financial actions and why you should always make sure to set aside money for the long-term through investing. 
Even if it only starts as a small amount contribution by contribution, with enough time and patience, the tiny acorn can grow into the mighty oak.
The main feature of Acorns is the ability to connect a debit card for teens and have the app "round up" your purchases and invest that money automatically on your behalf.  To grow this investment account quicker, you can also establish automatic deposits.
Finally, to leverage those "round up" purchases, Acorns offers a "found money" feature where additional money deposits into your account when you shop with Acorns' partners.
Acorns is a good fit for young adults who want to invest small amounts incrementally and need help setting aside money to do so.
Learn more in our Acorns review.
Related: Best Debit Cards for Kids
Financial Literacy Is Best Learned at an Early Age
---
When it comes to learning, you continually build on the knowledge and information you have gathered and learned in the past.  The same concept applies to personal finance.
Due to this dynamic, starting at an early age allows for a greater potential return on your financial knowledge as you continually learn more with the passage of time.
If you know how your money works before spending it, you will make better decisions now and in the future.  With enough of these improved decisions, you can begin to see results through practiced application.
Sadly, in the current state, financial literacy for students has not become a priority for many schools across the country.
These basic money management skills could go a long way toward helping kids understand the burden of student loans, credit card debt, or other poor financial choices.
In truth, we often only understand the value of a dollar after we need it or after we have spent it.  What usually results is an inefficient resource allocation, or worse, drowning in a sea of debt.
To change this pattern of behavior, focusing on early financial literacy education would allow individuals to develop a healthy relationship with money.
Further, they would learn the importance of earning, saving, and managing their money.  In turn, this would lead to a society of financially-responsible people making better money decisions.
Several money apps for teens and young adults help to build this financial literacy.
Armed with the appropriate information to make wise decisions, people can smartly decide how to pay for college, a vehicle, or even a mortgage on a home.
They would also know the financial and mental burden of accumulating too much debt, making costly purchases beyond our means, and falling prey to high-interest predatory lenders.
In truth, you should not need to experience a financial misstep to benefit from it down the road.
If we can start teaching financial responsibility to our children, they will grow up knowing sound financial skills and become adults knowing no other way than being financially responsible.
How to Become Financially Literate: Learn by Doing
---
One of the best ways to improve your financial literacy is to give yourself a reason to learn it. Want to learn about stocks?
Buy some small stocks or fractions of more expensive stocks (the Robinhood app allows you to try fractional investing while Webull allows you to paper trade or simulate what would happen with buying and selling stocks without risking real money).
You'll find reading about stocks significantly more interesting if you've invested in something.  Either choose to paper trade on a platform like Webull or just start small and don't invest more than you can afford to lose.
As for budgeting and debt, have you recently read about an effective method for debt management? Try it out and see if it works for you. If you've read endless financial literacy articles about budgeting, try making one for yourself.
It might not be perfect on the first attempt, but you'll definitely learn something in the process and can make adjustments later.
Everyone is affected by their finances and that means we should all make an effort to be financially literate. Whether you want to become the next Warren Buffett or just become more financially stable, you'll need to start by learning basic financial terms and concepts.
The sooner you work to improve your financial literacy, the sooner it'll lead to financial gains and real wealth.