If you have a business you want to grow, you might consider delving into content marketing, or a form of marketing which focuses on creating, publishing and distributing content for your target audience online. But you can't publish just anything. You want to avoid plastering your content with watered-down information or overly promotional messaging about your brand and products.
To get this type of marketing right, you will need to create a content marketing strategy aimed at meeting your customers' needs. Otherwise, you risk directly jumping into the content marketing deep-end without a true idea for how to grow your business properly.
Depending on your bandwidth and desired level of involvement, you might handle this yourself. If you find yourself busy with other tasks but don't wish to neglect growing your business, you might consider hiring a content marketing firm or contracting directly with a freelance writer capable of delivering high-quality content for your website.
To learn more about content marketing, how you can meet the needs of your customers and whether hiring a freelance writer makes sense for your business, please continue reading.
What is Content Marketing?
---
Really coming into its own in the last decade, content marketing has become a powerful way to reach, engage and ultimately convert potential buyers into actual customers. You do this by creating content they not only want, but need.
This typically includes informational content directly related to your business. This content should solve a problem as well as explain how your business meets their needs.
Your goal becomes to attract and retain a defined audience and drive a profitable customer action.  This allows you to avoid directly pitching your products and services in a vacuum and instead providing relevant and useful content for your prospective clients to use for solving their problems.
If you can create engaging content well, you can use it to expand your online authority and have customers view you as a trusted resource worthy of their dollars. Several leading brands do this exceedingly well and show results through improvements to their bottom line.
If you need help creating this content, know that people well-versed in content marketing and strategy exist to assist you. Because so much of content marketing relies on building authority in your industry to deliver reassurance to your customers, you want to make sure your content is top-notch.
No one knows your business and customers better than you. You are the expert your business needs to grow, though you might not always have the time to handle this and the many other things required for running a business.
This usually means hiring an outside expert to write authoritative content for your site. You also need someone with experience writing informational content which can drive customers through the purchase funnel.
Depending on your field of business, you have a number of options to consider. You can either hire an agency to craft your strategy and bring onboard writers to handle your ideation and content development. If you're further along and have a good understanding of what types of content your customers want to read, you can directly hire the services of a freelance writer.
What is a Content Marketing Strategy?
---
Now that you understand a bit more about content marketing, let's discuss the strategy around it by examining a case study for when you need content marketing.
Let's say you oversee an accounting firm that specializes in tax matters and you want to boost your tax preparation business. You can build out your website by adding a blog with informational content that you publish several times per month on tax-related issues. These articles will address issues your target audience faces and eventually will begin to rank in search engines.
When this happens, it means you will capture those customers with your content and direct them to how you can help address their needs.
Good content marketing strategies provide informational content for businesses to educate potential customers. In doing so, the topics they cover can make them uniquely positioned to provide a product or service to meet a customer's need. This can be business-to-consumer (B2C) or business-to-business (B2B).
Increasingly, getting this information in the hands of the right audience requires a sound understanding of search engine optimization, or SEO. This content marketing strategy relies on developing yourself and your company as experts in your field with authority on the topics discussed and a trustworthy reputation. Combined, these form what search engines call "E-A-T."
Developing EAT can take time as your content gets read and recognized by your customers and online users. Once you develop these essential characteristics in the eyes of a search engine, you should focus on developing an engaging user experience on your website and how you can solve a unique problem through use of your product or service.
Creating this content can come from your own staff or through the hiring of a freelance writer. In the world of finance, you might consider hiring an expert who understands SEO and the many topics your customers find relevant to their needs. You might consider hiring a freelance finance writer who specializes in many subject matters.
What is a Freelance Finance Writer?
---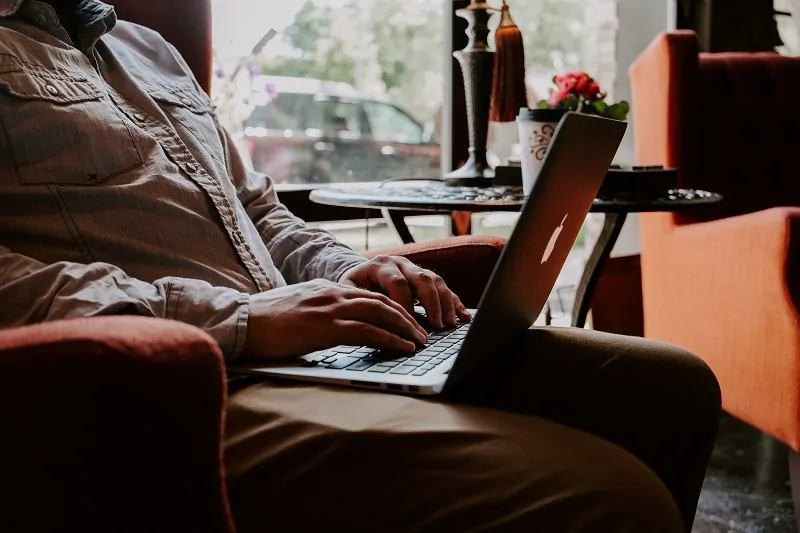 The world of finance continues to grow by leaps and bounds. This includes content directed toward consumers (B2C) with personal finance topics like:
Budgeting
Saving money
Getting out of debt
Investing
Taxes
Financial products
But it can also mean more technical articles when addressing B2B needs. In either case, you want someone who can easily get recognized as an authority in the eyes of your potential customers. A seasoned freelance finance writer can write relevant content with expertise and trustworthiness to your intended audience.
By focusing on what your target audience wants and needs, you can generate more qualified leads, sell more products or develop a more cultivated customer base. This works better than going after the masses with a broad-based advertising strategy that doesn't tailor your content to a potential customer's needs. This can waste money without the proper targeting strategy.
If this sounds like a strategy you'd like to pursue for your finance-oriented business, you may want to consider hiring an experienced freelance financial writer. I have written finance content for my own site for the last three years as well as a freelancer for companies like TurboTax, CNO Financial, Prudential, Bank of Hawaii and more.
I am a licensed CPA who works as a senior financial analyst at Google and I have over a decade of corporate finance experience. I specialize in tax, investing, insurance and the broader industry of financial services.
To get in touch, please consider dropping me a line for a free consultation by clicking the link below.
Sample Portfolio of Published Work
---
Taxes:
Crypto and Crypto Taxes:
Investing:
ESG and Renewables:
Retirement Planning:
Life Insurance:
Personal Finance: