In 2020, the death care services market in the United States was estimated at $28.7 billion. As the world's population goes up, eventually, so does the amount of deaths. Over the last century, the world's population is up around 400%.
However, the industry is rapidly changing and investments that only a few years ago may have seemed solid are declining as other aspects of the market take their place. If you're considering investing in the death care market, it's essential to know your options and the current industry trends.
What is a Funeral Home Stock?
---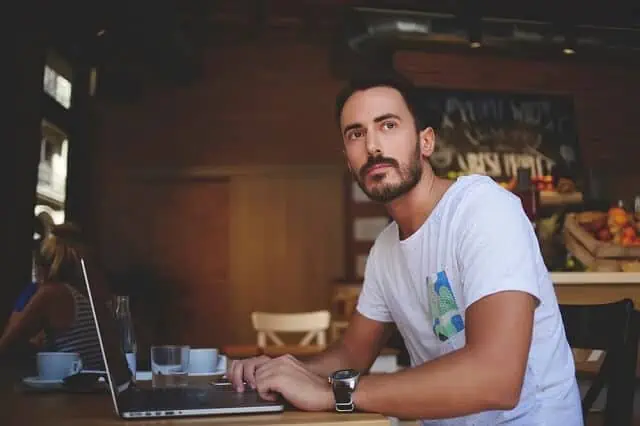 While funeral homes may seem like small family businesses, most are owned by big corporations. The largest of these is Service Corp International (NYSE: SCI), which, as of the end of 2020, owned and operated 1,470 funeral service spots and 483 cemeteries, of which 297 were combination locations.
Other big names in funeral home stocks are Carriage Services (NYSE: CSV), Hillenbrand (NYSE: HI), Matthews International Corp (NASDAQ: MATW), and StoneMor Partners (NYSE: STON).
These stocks are available on most major exchanges and are bought and sold the same as any other type of stock. Some focus on funeral homes and cemeteries, while others provide caskets and cremation products.
You can also choose to invest in several funeral home and death care stocks all at once by investing in M1 Finance's Gray Wave Portfolio.
The fund carries a low expense ratio (0.26% as of March 2021) and has a high dividend yield (2.5%). The fund invests in health care index funds, REITs and death care stocks like those listed above.
This diversified investment portfolio can capitalize on several areas of the death care industry as well as serve as a valuable income-generating asset and growth stock over time.
Are There Any Publicly Traded Funeral Homes?
---
There are both privately held funeral homes and publicly traded ones. Stock exchanges around the world have 24 publicly listed death care companies. In recent years, more companies have gone private.
Japan has the most publicly listed funeral homes, excluding companies with minimal exposure, such as Walmart, which sells caskets.
However, it isn't recommended to invest in Japan's death care stocks unless you are fluent in Japanese. It's not required for them to translate their financial statements to English.
If you're considering investing in a death care company, assess several factors, such as:

Regulatory landscape
Margins & financial ratios
Debt levels
Acquisition prospects
Competitive landscape
Death rate in their target markets
You may also want to carefully look at the list of services provided as some services are rising, while others are falling (more on this later).
Is Owning a Funeral Home Profitable?
---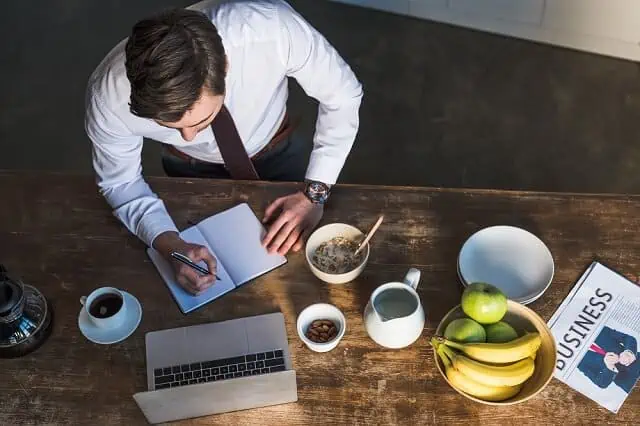 Running a funeral home used to be a nearly guaranteed way to make money, but that isn't always the case anymore. It's still possible to run a profitable funeral home, but you have to be prepared for industry changes.
There are five basic ways funeral homes can increase their profits, including:
Raising prices
Making acquisitions
Increasing pre-need sales
Improving operating margins
Offering new services
As many people already consider funeral prices unreasonable, raising prices isn't always a viable option. Focusing on selling funeral services or burial plots in advance can be a helpful strategy.
Running a funeral home in the suburbs, rather than a major city, is a great way to improve operating margins because you're likely paying significantly less in taxes.
Providing a variety of services might currently be the top way funeral homes can improve profitability. Green burials (using biodegradable caskets or shrouds), memorial jewelry and fancy rental coffins are all profitable options.
Investing in cremation equipment might be the best service you can offer. Many people are turning to cremation because it's more affordable, it's better for the environment (since no embalming chemicals are used) and fewer Americans are religious than in the past (meaning they care less about religious funeral rituals).
Note that operating crematory equipment takes training. The Cremation Association of North America and the National Funeral Directors Association both now offer their members crematory certification courses to promote safe cremation practices.
Therefore, between the costs of the cremation equipment and training, time and money would be lost short-term before increasing profits.
How Much Does a Funeral Home Make Per Funeral?
---
Funeral costs are usually broken into three main parts:
payments to the funeral home
payments to the cemetery, and
headstone or grave marker payments.
Families typically spend roughly $6,000 on goods and services provided by the funeral home. These costs usually include the casket, funeral director's service fee, embalming & body preparation, funeral ceremony & viewing and other miscellaneous expenses, such as death certificates.
In the past, most cemeteries were owned by non-profit organizations, but now many are owned by the for-profit companies that own funeral homes. On average, families spend about $2,000 for goods and services at the cemetery.
Some funeral homes coordinate the purchase of the cemetery space and headstone for the family and take a sales commission for doing so. Funeral services can make more money by offering other services that aren't standard, such as arranging flowers or a hairdresser for the deceased.
Death Care Stocks
---
A few different types of stocks fall under the category of death care, such as casket stocks and cremation stocks. There are also funeral ETFs for those interested in more diversified investments within the industry.
→ Casket Stocks
---
The casket industry mainly manufactures burial caskets, cases and vaults that hold bodies. People often purchase caskets from funeral homes, but sometimes they are bought directly from manufacturers.
The market size for coffin and casket manufacturing is around $632m for 95 businesses. The casket industry is in decline because more and more people are choosing cremation over burials.
If you're interested in casket stocks, stick to larger companies, such as Hillenbrand Inc. or Matthews International Corp. However, it may be better to skip casket stocks altogether and focus on cremation stocks as the demand for cremation increases.
→ Cremation Stocks
---
In the United States, cremation currently accounts for 55% of all funerals. The National Funeral Directors Association (NFDA) predicts that by 2030 cremation will account for nearly 80% of dispositions.
Because cremation costs significantly less than traditional funerals and it's more environmentally friendly (as embalming involves harmful chemicals), it's logical cremation will continue to grow in popularity.
As cremation becomes more popular, cremation stockholders may benefit. Most cremation stocks are part of companies that provide more than just cremation or are part of funeral exchange-traded funds (ETFs).
Buying a diversified fund that invests in multiple death stocks may be a diversified way to play this sector because of its broad exposure to all elements of this industry.
→ Funeral Stocks ETF
---
ETFs are bundles of investments traded on an exchange, often in the same industry. People buy ETFs for the built-in diversification and trading flexibility.
Funeral ETFs are a great way to invest in the death care industry with less worry about shifts in death care trends. For example, if you invest in an ETF that contains both caskets and cremation services, the decline in casket use would get evened out by the rise of cremation.
ETFs also provide more safety during volatile periods, such as during a pandemic. For example, when there are limits to the number of people who can gather, someone who otherwise would have planned a big event might opt for a simple cremation.
These types of situations may cause individual companies to go out of business, but be just a dip in the ETF price that has the ability to recover. Funeral ETFs are easily available on most major exchanges with free stock trading apps like M1 Finance.
Many of these offer free stocks for signing up and also double as stock news apps and investment research sites.
For a quick, diversified approach to investing in the death care industry, consider looking into M1 Finance's Gray Wave Portfolio.
The investment service maintains this portfolio and others, called "Pies," and automatically rebalances your portfolio at predetermined intervals to ensure your asset allocation remains in check.
This can improve your portfolio's performance over time by leveraging gains in other investments and placing them in undervalued securities.
This works by selling your appreciating assets for a gain and placing these proceeds into your lower-performing funds. In other words, buying low and selling high.
Read more about the app in our M1 Finance review.
Many other stock apps for beginners and experts alike offer you access to trade stocks in the death care industry as well.
Before proceeding with your investment, make sure you do your stock research and analysis to understand the risks involved and whether this is a suitable investment for your investment goals.
Final Thoughts
---
Death care services aren't going away anytime soon, so this sector is worth considering as an investment. However, it's also a rapidly changing industry.
Buying your own funeral home right now would be a risky investment and the casket industry is in decline. Therefore, if you're interested in investing in death care, cremation stocks or death care funds are safer, more diversified options.