One of the most important decisions that parents make for their kids is showing them how to handle their finances. Whether this means teaching them about budgeting or giving them an allowance, it's a crucial part of a child's development—one that sets up healthy financial habits for the future.
Children who are given charge over their own money will learn responsibility, accountability and independence—all qualities that will serve them well as adults. Parents skittish simply handing over the financial reins without any oversight or control over their child's spending might consider a GoHenry account (acquired by Acorns) and the GoHenry debit card for kids.
GoHenry is a financial solution that offers a prepaid debit card as well as dual apps for parents and kids—all of which help families manage finances together while giving parents oversight and control as their children learn how to spend money.
The question is: Is GoHenry the right financial solution for you and your family?
Today, I'll walk you through my GoHenry review. I'll talk about how the GoHenry card works, the pros and cons of this account, who this card is best for, and more. By the end, you should have a full understanding of how GoHenry shapes up compared to other debit cards for kids and teens.
About the GoHenry Card
---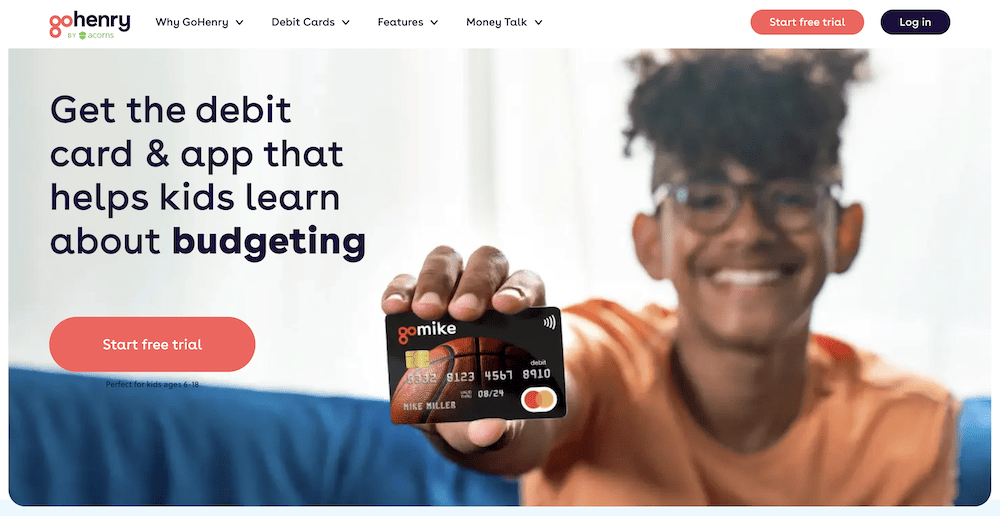 GoHenry is a customizable prepaid debit card that originated in the U.K., but has since hit American shores. Its U.S. equivalent offers a host of features, including:
Parental control to oversee how and where your child spends funds on their GoHenry debit card
Spending limits that you can set on a one-off or weekly basis
An integrated chore and weekly allowance system for getting pocket money into your child's hands
Tools to develop your children's money management skills through earning, saving, spending, and giving to charity
Competent, readily available customer service
How Much Does GoHenry Cost?
Unlike other paid debit cards for kids and teens, GoHenry's pricing tiers aren't based on features, but the number of children who need cards. GoHenry's two plans are:
One child: $4.99 per month
Family (includes up to four child accounts): $9.98 per month
Both plans include a parent GoHenry account and a child's GoHenry account. Both plans allow you to receive a customized card for $4.99. And both plans offer a one-month free trial before the monthly subscription fee kicks in.
Related: Best Debit Cards for Teens
How Does the GoHenry Card Work?
---
When you sign up for GoHenry, you receive both a parent account, as well as one kid's account for each child in your plan.
Parents can transfer money instantly to their accounts via a linked debit card or bank transfer via Plaid. (Note: You currently can only use bank transfers for one-off transfers, but not automatic funding.) GoHenry requires a minimum load of $2, and it limits parents to three loads per day, up to a maximum value of $500 per day.
From there, parents can automatically transfer money to their child's account for whatever reason they want—allowance, tasks, or just because. Kids can use the GoHenry card to spend the money in that account or withdraw it from an ATM.
Importantly, that's all they can spend. The GoHenry debit card acts like a prepaid debit card, so your child can't spend any money they don't have—which means no overdrafts, and thus, no overdraft fees.
Best Debit Card for Customer Service
GoHenry | Kids' Debit Card + Financial Education App
30 days free. Individual: $4.99/mo./child. Family: $9.98/mo. for up to 4 children.
A financial app and debit card designed to give young people ages 6-18 a bright financial future.
Kids can earn allowance, complete chores, set savings goals, give to charity, and bank with GoHenry.
Use the app to build a solid financial education.
Among the best customer service in kids' debit cards, offering everyday phone availability, email access, and social media engagement.
Pros:
Parental controls at store category level

Can implement chore and allowance system

Financial literacy resources

Customized card for $4.99
Cons:
High price point for multiple children

No paired investment account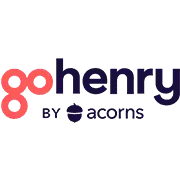 GoHenry Card Features
---
What matters most, of course, is what you can do with GoHenry accounts and cards. So, let's take a look at GoHenry's most important features.
Prepaid Debit Card for Kids
---
A prepaid debit card is a type of payment card that can be loaded with funds in advance and then used to purchase goods or services without incurring debt from the issuer. That helps prevent children from suffering non-sufficient funds (NSF) fees or overdraft charges—after all, they can only spend what's loaded into their account.
GoHenry uses a Mastercard-branded prepaid debit card for kids, which means it can be used anywhere Mastercard is accepted—a vast net that covers more than 210 countries worldwide.
The card itself offers chip and PIN-protected transactions, bank-level encryption, and secure PIN recovery within the app.
And rather than walking around with a typical drab-looking card, GoHenry offers more than 45 customizable debit card designs. (Customized cards cost an additional $4.99 each.)
Parental Controls
---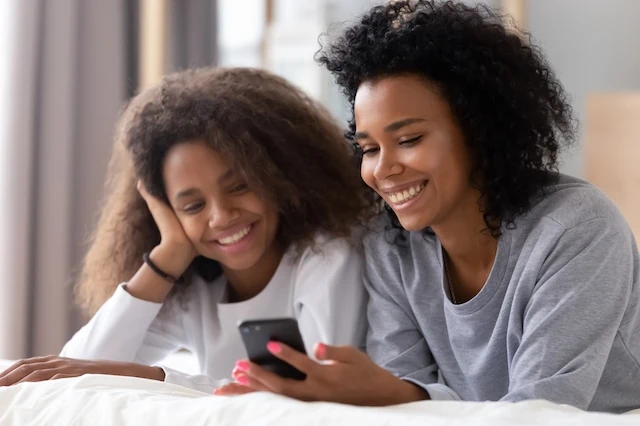 Whenever I review debit cards for kids, parental controls are among my biggest sticking points. They allow your kids to enjoy some sense of financial freedom while also helping them to understand what's in bounds and out.
And GoHenry does offer a few controls that can help you protect your children as they spend.
For instance, GoHenry lets you block three specific channels where your children might spend: stores (physical locations), online, and ATMs.
GoHenry also automatically blocks spending at certain "over 18" merchants such as gambling establishments (casinos), dating websites, alcohol wholesalers, and other adult-themed sellers. However, parents can also turn on a "strict merchant block" from businesses that sell age-restricted items, even if that's not all they sell. For example, turning this on would keep your child from spending money at a convenience store that sells alcohol, even if your child isn't trying to buy alcohol.
You can also establish how much they can withdraw from ATMs, as well as how much they can spend, whether that's on a single-spend basis or a weekly basis.
Parents also receive real-time spending notifications that tell you where your child is spending money, and how much. And in the event that your child loses a card, you can block the card instantly from the app or desktop portal—and unblock it just as quickly if it's found.
Instant Money Transfers
---
The instant transfer capability is an industry standard that any good debit card for kids should have.
You can transfer money to your children from your parent account by logging into the GoHenry website or GoHenry mobile app. Simply click the "Quick Transfer" button. If you have multiple children on the account, select the correct child. Then, fill in the amount and click "Transfer Now." The money will be instantly available to the child.
Many parents use this as a means to pay for one-off chores or make one-time transfers whenever spending needs arise.
Allowance Automation
---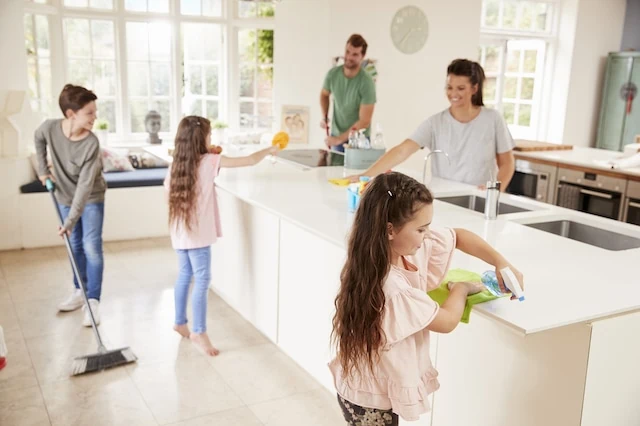 If your children are too young for even part-time work, you might give them an allowance so they can begin learning how to manage money. GoHenry helps you automate this process through automated weekly allowance. Simply set the amount and day you want allowance to be paid, and as long as you have sufficient funds in your parent account, your kids will receive their allowance every week.
You can't, however, schedule allowance over any other time frame—say, biweekly or monthly. If you want to do anything other than weekly allowance, you'll have to manually do so through one-time payments.
Related: 12 Best Allowance and Chore Apps for Kids [Easier Family Life]
Chore Plans
---
GoHenry gives you the tools to set up, administer, and oversee a chore plan. The program offers routine tasks that can start as unpaid, though you can add tasks you do pay for—perhaps because they require more time and work.
Use the app to schedule or even automate your chore schedule. Among things GoHenry lets you do:
Set chores that repeat weekly or multiple times per week.
Set single-instance chores for bigger tasks such as spring cleaning, babysitting, or mowing the lawn.
Manage and track recurring chores (as well as chore payments, if you're giving your kids money for finishing chores)
When a task is completed, you can either mark tasks as complete yourself, or as you build trust with your child, have them mark tasks as complete.
If you want to automatically pay your children for chores and other tasks, you'll need to set up an allowance day. Kids will be paid for completed chores on the designated allowance day each week.
Savings Goals
---
The best prepaid debit cards for kids also act like … I'll call them savings accounts in disguise.
Yes, the primary purpose of these apps/debit cards are about teaching your kids to spend. But some of them also include de facto savings accounts.
GoHenry provides a straightforward savings account, though it doesn't provide interest like a traditional bank savings account. However, parents can enable the parent-paid interest feature, where you can incentivize your child to save by paying a predetermined rate (paid out of the parent account) on any deposits in the child's savings account.
Kids and teens can also set up savings goals—they can even provide an image for their goal, set a target amount and/or date, even turn on weekly autosaving to help reach that goal faster.
Money Missions
---
In-app Money Missions, which follow K-12 Personal Finance Education National Standards, help children improve their financial literacy.
Through animated videos and quizzes, kids learn how to save money, how compound interest works, how to set financial goals, and more. Children earn points and badges as motivation and unlock new levels as they progress. Parents can track their kid's progress to see how much they are learning.
Giftlinks
---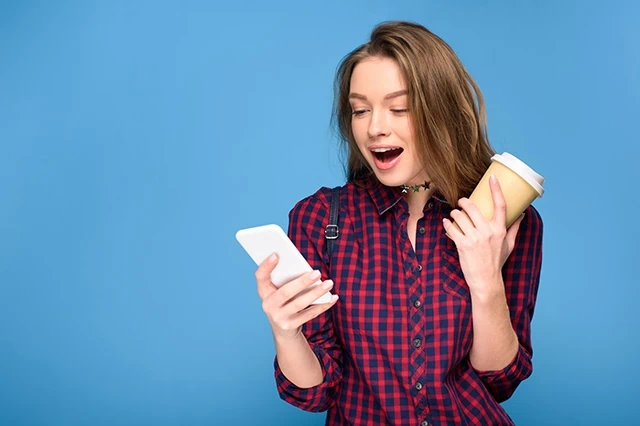 One GoHenry feature I love is Giftlinks, which is a way that friends and family can securely send funds through GoHenry to your child—no fees involved.
A parent provides people with a Giftlink, which offers access to a secure web page where the gifter can send money to the child's GoHenry card without having to download the app. The sender can also add a personal message, which is nice for special occasions (birthdays, baptisms, bar mitzvahs, etc.)
The gifter can use any credit or debit card registered to a valid U.S. address. Cash, checks, and prepaid debit cards are not allowed.
Customized Cards
---
A common feature among kids' card companies, GoHenry allows you to customize your child's card.
If you'd like to order a Custom Card for $4.99, you can do so by following the prompt at account sign-up.
This allows you to choose the name on the card, changing the standard "GoHenry" branding to go + "Your Child's Name." From there, you can choose from among 45-plus card design themes that suit their interests and personality.
As far as customization options are concerned, GoHenry is somewhere in the middle of the kids' debit card universe. While you can't put whatever you want on the card, GoHenry has one of the largest preset selections of customizations available.
Customer Service
---
The GoHenry card really stuck out in our assessment as one of the best debit cards for teens from a customer service perspective.
GoHenry currently offers seven-day-a-week phone availability, from 9 a.m. to 5 p.m. Eastern, by calling (877) 372-6466. That's admittedly a reduction of service—previously they offered 24/7 phone support—but it's still better support hours than most of its competitors.
GoHenry also has live chat, email support, and pretty good social media engagement, ensuring users can solve their problems quickly and with little hassle.
GoHenry App's Fees and Load Limits
---
As mentioned above, every GoHenry feature is available on both its plans. The only difference between its two plans are the number of children allowed:
One child: $4.99 per month
Family (includes up to four child accounts): $9.98 per month
GoHenry gives you a full month for free to try out the product and see if it makes sense for you and your family's needs. You may cancel at any time.
For additional fees and limits, consult the table below.
All Fees
Amount
Details
Monthly Usage (only one fee plan, as selected by primary accountholder, applies per monthly billing period)
GoHenry (Per Child)
$4.99 per month
GoHenry (Family)
$9.98 per month
Includes up to four child accounts.
Get Cash
ATM withdrawal (in-network or out-of-network)
Free
No fee to make cash withdrawals with your card at any ATM. ATM operator fees may apply.
Other
Customized Card (optional)
$4.99
Card Replacement
$0
No fee for standard card replacement.
Card Replacement With Different Design (optional)
$4.99
Cash Reload Fee
$0 (N/A)
GoHenry doesn't allow for direct cash reloads. Must deposit money through the parent account, then have it transfer to child's card.
Card Balance, Spend, Deposit, Withdrawal and Transfer Limits
Maximum card balance
$6,000 per family of accounts (parent + child accounts)
Maximum daily spend limits
10 purchases
$2,500 in purchase value
3 cash transactions
$120 in cash transaction value
Maximum four-day spend limits
20 purchases
$5,000 in purchase value
4 cash transactions
$480 in cash transaction value
Direct deposit limit
None, but direct deposits of $500 or more might be reviewed for security and could take longer than normal to arrive
Debit card load limits
$2 minimum per transaction
$500 maximum per transaction
3 load maximum per day
$500 maximum per day per primary account
ACH transfer limit
N/A - ACH transfers not allowed
What We Like About GoHenry
---
Real-time alerts for spending and ATM withdrawals. The service provides real-time alerts for spending activity as well as ATM visits. This instant notification provides insight into your children's money activity.
Customizable cards. GoHenry offers unique, customizable cards for a reasonable fee compared to competitors. This can instill pride in a card and build a personal connection, compelling kids to be more responsible (and hopefully not need to request a replacement card).
Free trial. Like many services in this space, the company offers a one-month free trial with the ability to cancel at any time.
No overdraft fees or non-sufficient funds fees. GoHenry acts like a prepaid debit card, so you don't need to worry about the overdraft or NSF fees that come with standard bank debit cards.
Chore and allowance management. The GoHenry app allows you to get a handle on chores and allowance through in-app assignment, tracking, and assessment, as well automated allowance payments.
Customer service. While GoHenry no longer offers 24/7 phone support, its seven-day availability is still better than the competition. It also offers live chat and email support, and its social media accounts are fairly responsive, too.
What GoHenry Can Do Better
---
Parental controls. GoHenry provides decent spending controls that let parents limit how much kids can spend in a given period of time, as well as some types of transactions they can make. However, competitor Greenlight has a higher level of granularity in its parental controls that GoHenry, nor any other card, matches. Especially for the higher price point of GoHenry's Family plan, we'd like to see more granular parental controls.
Investment platform. As of this writing, GoHenry doesn't offer investing services through the app. This falls short of competing services, such as Greenlight and BusyKid, that have integrated investment platforms into their services.
Savings rewards and interest. GoHenry offers the ability to set savings goals, as well as parent-paid interest, but the account itself does not produce interest, nor does it provide other ways to accelerate savings.
Cash back. You cannot receive cash back on GoHenry for any purchases made on the card. Greenlight Max and Greenlight Infinity plans let kids earn 1% cash back on their Greenlight card purchases.
Reload options. GoHenry does not currently offer the ability to reload cash directly onto the card from participating retailers nationwide. Having this access, even for a fee, can make cards more accessible for people who are financially underserved. Competitors such as FamZoo allow for cash reloads at locations such as Walmart or Target (albeit for a fee).
Parent/child loans. Cards including Famzoo and BusyKid allow parents to lend funds to their kids (some with interest, some not) to pay for larger purchases that a kid cannot finance alone. Having this feature can be a safe environment for learning about credit (and a step for parents trying to build their child's credit) before moving on to credit cards and other loans once they grow older.
Who Is GoHenry Best For?
---
Parents who want control over their kids' spending.
Smaller families with only one child in need of a card that provides centralized financial oversight, including chore and allowance management as well as transaction notifications on spending activity.
Parents who want to teach their kids about managing money.
How to Open a GoHenry App Account
---
Apply for a GoHenry account and start a free one-month trial.
Enter parent/guardian details (email address, phone number and password). Press Continue.
Enter your children's details (first and last name, DOB, select whether this card is a gift). Add as many children as needed. All children must be at least 6 years of age or the prompt won't allow that child to receive a card through GoHenry. They indicate the card will be addressed to you in the post, not your child(ren). Press Continue.
Confirm your identity by entering your legal first and last names, DOB, Social Security Number, and Address.
Agree to the company's fee schedule, cardholder agreement, terms and conditions, and privacy policy. You can also opt-into company-branded newsletters, offers and updates as an optional selection. Press Continue.
Confirm the details shown for accuracy on the pop-up prompt. Edit if needed or press Confirm.
You can order a customized GoHenry card for $4.99. You can choose to pay nothing now and instead pay for the customized card after you receive the card in the mail and activate it. You can also decline and choose the original card for free. Click Place Order when you've made your customizations or if you choose the standard card.
While submitting your order, the prompt will ask you to set up your parent account while you wait. Press Continue.
Provide info about what your child (or children) calls you as well as security questions and answers for securing your account. Press Continue.
Add money to your parent account, which you can use to pay weekly allowance, tasks, and transfers to your children's cards. Enter the amount, choose whether you'd like to add money each time your parent account automatically falls below $5.00 through using your linked debit card (you can switch this off at any time through the GoHenry application). You can add money, see your monthly membership fee (free your first month), and then your total. Press Continue.
Link your debit card by providing your debit card number, cardholder name, expiration date, CVV code, and billing address.
GoHenry Debit Card Review: Verdict
---
The GoHenry prepaid debit card is a worthy contender. It allows you to control where your kids can and can't spend or withdraw funds, helps your children build financial skills, and provides a safe place to save—all from the convenience of your smartphone.
While GoHenry does charge a monthly fee, it's roughly in line (depending on your family situation) with what you'll face with other paid debit cards such as Greenlight, BusyKid, FamZoo and Current.
One significant shortcoming: GoHenry doesn't offer an investment account for kids. That means if you do go with GoHenry, you'll need to find other micro-investing apps or custodial accounts through apps like, say, GoHenry's newfound partner, Acorns. Alternatively, you can just go with an all-in-one financial platform such as Greenlight or BusyKid.
While Greenlight's investing-enabled plans are costlier, the platform also offers more granular spending controls, a yield on savings, cash-back rewards (on Max and Infinity plans), and some other bells and whistles that GoHenry doesn't have.
Meanwhile, BusyKid offers comparable features as GoHenry, as well as an investment option, at a slightly lower price point. (Significantly lower if you're going with a family plan.)
Conversely, some parents might want no cost at all, in which case, they'd probably opt for a free traditional joint checking account, such as what you'd get from Axos First Checking, Nationwide First Checking or Chase First Banking℠. None of these charge a fee, but they also don't offer features such as parental controls, chore systems, or investing.
GoHenry is what I would call an "in-the-middle card," much like Copper, where it offers much more than free checking accounts, but it still falls shy of more expensive cards such as Greenlight. Still, GoHenry is a good value for what you get.
Best Debit Card for Customer Service
GoHenry | Kids' Debit Card + Financial Education App
30 days free. Individual: $4.99/mo./child. Family: $9.98/mo. for up to 4 children.
A financial app and debit card designed to give young people ages 6-18 a bright financial future.
Kids can earn allowance, complete chores, set savings goals, give to charity, and bank with GoHenry.
Use the app to build a solid financial education.
Among the best customer service in kids' debit cards, offering everyday phone availability, email access, and social media engagement.
Pros:
Parental controls at store category level

Can implement chore and allowance system

Financial literacy resources

Customized card for $4.99
Cons:
High price point for multiple children

No paired investment account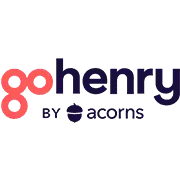 Related:
GoHenry Debit Card: FAQs
---
Is there a minimum age to use the GoHenry debit card?
Yes. GoHenry requires children to be at least 6 years old to enroll and receive a card. If you try to enter information for a child younger than this minimum age requirement, GoHenry will stop the process.
Is GoHenry safe?
GoHenry U.S. employs several industry standards and best practices when it comes to safety. Among the most relevant items to know:
GoHenry U.S. debit card accounts are FDIC-insured for up to $250,000 per individual through the card's partner bank, Community Federal Savings Bank (CFSB). FDIC coverage protects any balance (up to $250,000) on your family's cards from risk of failure of GoHenry or CFSB. FDIC coverage works for all accounts held at a financial institution by the primary owner.
The card comes with an EMV chip and parent-controlled PIN.
GoHenry uses industry-best encryption practices, as well as firewalls and VPNs, to protect your private data.
A GoHenry account allows channel spend controls (ATM, in-store or online), spending limits on daily and weekly amounts, and blocked merchants with "over 18" merchant codes associated with them.
If your children try to spend or get funds where they shouldn't, GoHenry alerts the parent account immediately.
The card doesn't allow your kids to get cash back at the register (which would bypass the spend control functions).
GoHenry also comes with Mastercard's Zero Liability Protection. This is the industry-standard $0 of liability if your physical card gets lost or stolen, or if someone gains unauthorized access to your virtual card number, and fraudulently makes an unauthorized transfer from your card account. However, to claim this liability waiver, you must have exercised reasonable care in safeguarding your card from loss, theft, or unauthorized use, and you must act fast by calling GoHenry support at (877) 372-6466 within two business days.
Where is GoHenry accepted?
GoHenry is accepted anywhere Mastercard credit cards and debit cards are accepted, which includes 210-plus countries both in-store and online—with some exceptions. That is, GoHenry won't let your kid spend anywhere with the "over 18" designation, and it will also limit merchants based on the parental controls you've set in place.
Do I need a mobile phone number to apply?
No. You can sign up to GoHenry without a mobile phone number. You and your children can sign on to GoHenry via a tablet or PC, not just a smartphone.
What funding options do I have for the GoHenry debit card?
You can load your parent account via:
Debit card
Bank account transfers (through Plaid)
I will note that, when setting up an account to conduct this GoHenry review, I managed to add money to my parent balance through a standard unsecured credit card. The company's site language implies this isn't possible, making me wonder whether this has been updated within the GoHenry app but not on their site FAQs. Still, I would not recommend going this route.
Also note that the suggested funding source for GoHenry is a debit card. Bank accounts currently can only be used for one-off transfers—if you want to set up anything automatic, you must use a debit card.
How do I contact GoHenry customer service?
The quickest way to reach GoHenry's customer service department is to access the Help section in the mobile app. You can also go to the company's website to initiate a chat, allowing you to speak directly with a customer service agent about your question online.
You can also email customer service via help@gohenrycard.com, or call them at (877) 372-6466 between 9 a.m. and 5 p.m. Eastern, seven days a week.
You can get in touch to ask questions, report a problem about your child's card, order a card replacement (or replacement cards), request information, and more.
Can I have a GoHenry and Greenlight card?
Because both companies offer one-month free trials, you can explore both services side by side to see which performs better for your needs. But we wouldn't suggest paying to subscribe to both services simultaneously given how much overlap there is between the two cards.
Related: