In the last decade or so, much of our banking needs have migrated online. The advent of online-only banks, coupled with the relaxation of interstate lending regulations, has led to intense competition among financial institutions for your deposits.
As a result, many institutions responded by creating high-yield savings accounts to attract your dollars into their vault.
What Is a High-Yield Savings Account?
---
High-yield savings accounts are a type of federally insured deposit account which aims to earn interest rates much higher than the national average.
To qualify as a high-interest savings account, this typically means they pay upwards of 20-25x the national average of a standard savings account, however, this is subject to rate caps.
Previously, many consumers traditionally held both their checking and savings accounts at the same institution, making the ease of account management and fund transfer seamless.
However, online-only banks and credit unions have lower cost structures than traditional banks, allowing them to offer compelling rates and still provide easy banking needs across multiple institutions.
Given the significant difference in yields offered by traditional savings accounts (national average hovers around 0.53% as of August, 2023) and those of high-yield accounts (some with yields as high as 5.5%, though with certain deposit tiers and limitations, the increase a consumer can expect from switching funds can be significant.
To illustrate the effect of holding money in a high-yield savings account compared to an account offering the national average rate, consider the following example.  After one year, a savings account balance of $100,000 would earn $50 in an account with a 0.05% APY.
If this money had instead been placed in a high-yield savings account offering 1.25% APY, your money would have earned 25x more, or a total of $1,250.
High-Yield Savings Account Highlights:
Typically, the best high-yield savings accounts offer 15-25x more than the national average interest rate on regular savings accounts
Most commonly offered by online-only banks like CIT Bank, Axos Bank, Bread Savings, etc., because of their lower cost structure than brick-and-mortar banks
To qualify as a savings account, Federal Reserve Board Regulation D only allowed 6 monthly withdrawals (this has since ended). Before being repealed, exceeding this limit can either result in account fees or transforming your account to a checking account (if offered)
Commonly-offered account type, though some don't provide very competitive interest rates; pays to shop around
Be aware of fees charged, advertised rates not matching the fine print, lesser rate tiers for specified balances, and other items on some high-yield savings accounts
Are There Trade-Offs to Holding Accounts at Different Institutions?
---

Undoubtedly, holding accounts at multiple institutions can add a wrinkle of complication to managing your finances.
However, if you choose to hold accounts at separate institutions, know that electronic fund transfers (EFT), administered by the Automated Clearing House (ACH), make this setup easy to handle.
While this migration from one bank to two might initially seem awkward and messy, the ease of transfers done between institutions, many times at no cost, make moving between your checking account at Institution A and savings account held at Institution B simple to handle.
Additionally, you may find these online-only banks tend only to offer a limited menu of products as compared to their traditional brick-and-mortar counterparts.
In fact, many elect only to offer high-yield savings accounts, certificates of deposit (CDs), or other short-term investments like money market accounts (MMAs).
Therefore, most of the banks don't offer checking accounts or debit cards, requiring all money transfers to occur by EFT.
High-Yield Savings Account vs. CDs and Money Market Accounts
---
High-yield savings accounts are useful tools for saving money and keeping access to your funds, within certain limits (e.g., maximum of 6 monthly withdrawals).
They offer enticing yields, though less so than certificates of deposit, which pay an interest premium on account of the requirement to be held for a predetermined time and rate.
High-yield savings accounts often require an upfront minimum deposit and a minimum monthly account balance. You can contribute to them over time, whereas CDs do not offer this ability.
Money market accounts offer competitive yields and can allow free debit card access and the ability to write a limited number of checks per month.
How Much Do I Need to Open a High-Yield Savings Account?
---
The amount of money needed to open a high-yield savings account will vary by institution.  Often, many institutions will only offer their best, advertised rate if you exceed some minimum account balance upon opening.
Further, you may need to maintain a minimum monthly balance as well as take other agreed-upon actions (e.g., minimum number of deposits).
For example, CIT Bank's high-yield savings account requires you to make an initial $25,000 deposit or deposit $100 monthly (with a minimum $100 initial deposit).
High-Yield Savings Account
CIT Bank Savings Connect | High-Yield Savings Account
4.60% APY. No monthly account service fees.
CIT Bank is an online bank that offers competitive interest rates on its multiple products.
Earn up to 11 times more than the national average interest rate by keeping your cash and other savings in CIT Bank's Savings Connect high-yield savings account.
Pros:
Competitive interest rates

Low minimum deposit ($100)

Mobile banking features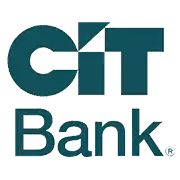 How is Savings Account Interest Taxed?
---
High-yield savings accounts earn interest periodically, such as monthly, quarterly or annually.  Like other interest-bearing accounts, this interest will appear on your account statements as earned interest and will need to be reported on your annual tax return.
Sadly, while you can earn passive income on savings accounts, it does not qualify for passive income tax rates.
Your bank will send you informational 1099 forms to show your prior year's interest earnings.  Holding money in a high-yield savings account does not qualify as tax-advantaged investments unless held in a special individual retirement account (IRA).
To handle claiming this interest easily on your tax return, take a look at the best tax software available to retail consumers.
What to Look for in a High-Yield Savings Account
---
These accounts all carry an important feature found with other deposit accounts: FDIC or NCUA insurance.  These will provide protection against losing your funds should the institution you choose for your high-yield savings account go out of business.
Therefore, you should only consider accounts which carry one of these types of insurance coverage.  Otherwise, the interest you earn should go higher to reflect the added risk of holding money on deposit in an institution which does not carry deposit insurance.
As a consumer looking at your options, you should consider the various high-yield accounts available on the market.  Typically, online-only banks will offer the most competitive rates.  Institutions like CIT Bank, Axos Bank or Bread Savings offer compelling interest rates to attract your savings deposits into their banks.
However, let's review some of the most important factors which can affect the attractiveness of opening a high-yield savings account.
Interest Rate
Invariably, one of the most motivating factors for transferring your money into a high-yield savings account boils down to the expected average interest rate you'll earn with the institution. To get a sense of how much you'll benefit by moving your money, you will need to compare against the interest you already earn in your existing savings account (or checking account).
From there, you will need to read the fine print on the prospective high-yield savings account to understand how the advertised rate compares to what you can actually expect to earn on the account.  Sometimes, the advertised rate only lasts for a period of time, after which it will revert to some other lower rate or less favorable tiered-methodology.
In this case, you will want to assess how long you want to keep your money on deposit with the bank and if it makes sense to move your money at all.  Further, you will need to look at the maximum amount of deposit allowed for specified interest rates.
Some banks allow the advertised rate for a certain level of funds, which then drops to lower tiers as you deposit more.  Likewise, you might have a minimum balance, number of deposits, or other required actions you'll need to maintain to achieve your advertised interest rate.
Minimum Initial Deposit
When opening a high-yield savings account, banks might require you to deposit an initial amount of money to qualify for the advertised rate.  This ensures the bank gets what it is paying for by offering you an attractive rate.  Failing to achieve this level will either bar you from opening an account or earn you a lower rate of interest.
Minimum Balance Requirement
Like the minimum initial deposit, this requirement ensures the bank can rely on some level of funding in your account.  This allows them to forecast their funding availability should they choose to lend your funds to a borrower, allowing them to earn money on the net interest margin (NIM).
Account Fees
Since the passage of Dodd-Frank in 2010, banks face higher compliance costs as well as limitations on fees they can assess on certain services.  Notably, interchange fees charged to merchants for processing debit card transactions. To offset these regulated limitations, banks sought to earn fees on other products instead.
For example, following the implementation of Dodd-Frank, banks fully offset these fees losses by charging higher fees for their products, such as the reduction in availability of free checking accounts.
Therefore, you will want to understand what fees, if any, come included with your high-yield savings account.  This could include fees related to maintaining a minimum balance, exceeding the federally-imposed limitation of six withdrawals per month, or some other element.
Linkages to Other Deposit/Investment Accounts
Because severing your accounts can pose a challenge without adequate EFT access, you will want to make sure your high-yield savings account allows easy transfers from and deposits into it.
Further, you may want to check on the ability to make deposits into numerous types of investment accounts, the expected wait times for transfers to clear, restrictions on linking multiple accounts, and anything else limiting access to your funds.
If you have other income-generating investments and you want to hold this money in your high-yield savings account, you'll want to make sure that can happen easily.  That way, as you make money while you sleep, it'll compound in your high-yield savings account.
Access to Your Deposit
What options do you have available should you wish to withdraw your funds? Can you only withdraw via EFT or can you also take out your money with a debit card?
Other Available Financial Products
As mentioned above, some online-only banks only offer a limited menu of financial products.  This simplified offering can reduce their costs but also limit you on other financial services the bank can provide.
Check what else the institution offers and whether it makes sense to go through this provider or somewhere else.  Sometimes, some banks, will offer you a special bonus for signing up for multiple products and even offer higher interest rates should you meet certain requirements.
Deposit Options
How can you deposit money into your account? EFT? Mobile check deposit? ATM?
Compounding Calculation
Depending on the frequency of compounding offered by the bank, your returns can vary.  Banks can compound your money daily, monthly, quarterly, semiannually, or annually.  Mathematically speaking, the more frequent the compounding, the more you stand to earn over time.
As a result, pay attention to the Annual Percentage Yield (APY) instead of the stated interest rate.  This will show you the true effect of compounding on your deposit.
Online Account Access
Will you have direct access to your funds via an online portal?  Having the ability to view your funds virtually can assist with coordinating your money among whatever financial apps you use for managing your money.
Mobile App Availability
Finally, one major consideration you should have for opening a high-yield savings account is the ability to access your account via a mobile app.  This is especially true for Millennials and Gen-Zers, both of whom have come to expect digital management capability of their finances.
Many financial apps for teens and young adults offer this functionality and are commonplace among fintech companies.
Who Offers the Most Competitive Savings Account Rates?
---
Nearly all retail financial institutions offer savings accounts.  As discussed above, you will often need to meet certain minimums to receive the best high-yield savings accounts terms. Doing so will also require you to shop around and evaluate your available options.  Often, the most competitive rates come from online-only banks or credit unions.
In most cases, the former tend to offer higher rates than their brick-and-mortar counterparts because they do not need to pay for maintaining a costly network of bank branches.  Without this cost, online-only banks often offer higher rates to attract you to bank with them.
Many young adults choose to bank entirely online these days.  Therefore, they use digital-only banks with higher yields and rely on fintech businesses to handle their money.
Some online-only bank high-yield accounts I've found include:
Of these offers, I'd recommend looking into CIT Bank's savings accounts.  They appear to have some of the highest rates in the market for holding your money.
Competitive CD Rates From an Online-Only Bank
CIT Bank CDs | Earn More
CIT Bank is an online bank which offers competitive interest rates on its multiple products
Earn many times more than the national average interest rate by keeping your cash and other savings in one of CIT Bank's banking products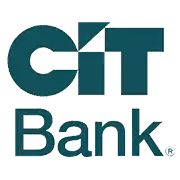 Related: