Hey, kids, are you curious about the crypto craze? Many people believe blockchain technology and cryptocurrencies are the future. More and more children are interested in crypto trading. But can kids purchase cryptocurrency on their own? Or do they need help from their parents?
Read on as we go into detail about how old you need to be to buy cryptocurrency, how to own it as a minor, benefits of kids owning crypto, where to buy it, and more.
With most investments, the sooner you buy it, the better, and digital assets are no exception. If you're a minor who wants to invest in crypto or a parent who wants to help their kids get started, this is what you need to know.
Where to Buy Cryptocurrency Under 18
---
| | |
| --- | --- |
| | |
| | |
| | |
| $2.95/mo. for one child. $4.95/mo. for families with 2+ children. | |
| | |
Custodial Account for Minors
$2.95/mo. for one child. $4.95/mo. for families with 2+ children.
Brokerage Account for Teens
How Old Do You Have to Be to Buy Cryptocurrency?
---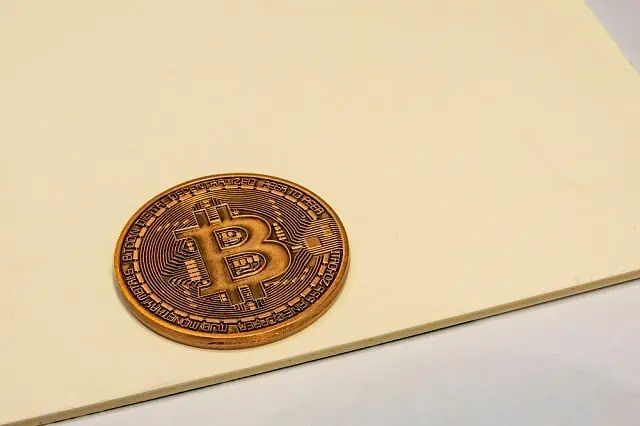 To purchase cryptocurrency with fiat in the United States on any major exchange, the minimum age is 18.
However, there are still ways for minors to own cryptocurrency. Underage children can buy crypto within a custodial account or a joint brokerage account.
Related: How Old Do You Have to Be to Buy Stocks?
Should Kids Buy Cryptocurrency?
---
There are several benefits of children purchasing cryptocurrency.
Long-Term Value
There is high upside potential to buying and holding crypto long-term. All investing involves risk, and cryptocurrency is no exception. However, many long-term investors have seen substantial profits and it's certainly possible others will as well.
Diversification
Diversification is an important factor in all investment profiles. It can be wise to buy Bitcoin or another popular cryptocurrency as a way to diversify your portfolio.
While there is somewhat of a correlation between cryptocurrencies and the stock market (the correlation has increased over time), there isn't a full correlation, and it may lessen again in the future.
Opinions are mixed on whether Bitcoin and other cryptocurrencies can work as an inflation hedge, with many believing they do. Either way, cryptocurrency can be an excellent way to diversify your investment portfolio.
Cryptocurrency Could Be the Future
Anyone who reads online message boards or talks to local cryptocurrency groups can quickly see that many people believe cryptocurrency could be the future. In the event of widespread adoption, owning crypto as a child would be more beneficial for them than any other age group.
Satisfies the Crypto Curious
Many children already have the urge to buy Bitcoin or other cryptocurrencies. A first Bitcoin purchase can satisfy that urge. It's also a great opportunity for children to learn about the risks and rewards of investments. The child can watch how the market flows and the investment rises and falls.
Of course, there are also risks, including:
Related: 30 NFT Statistics to Understand [Market, Sales & Trends]
How to Buy Cryptocurrency as a Kid
---
1. Talk to Your Parent or Guardian
As a minor, you cannot access Coinbase services or buy crypto on any other reputable cryptocurrency exchange. If you want to buy Bitcoin or any other digital currency, you will need your parents' help. An adult will need to open a custodial or joint brokerage account for you before you can trade crypto.
Related: How to Invest as a Teenager Under 18 [Investing for Teens]
2. Pick an Investment Account Type
Custodial accounts
All assets in a custodial account legally belong to the beneficiary, which is you. Any money your parents contribute to the account is considered an irrevocable gift. Money can be withdrawn, but only if it directly benefits you. Parents can't withdraw money to pay for a child's basic needs, such as shelter.
Some custodial accounts, such as EarlyBird (discussed in detail later), let you buy Bitcoin and other crypto without the age restrictions of standard brokerage accounts. Adults can make investment decisions for you at this point, but you are welcome to come to mutual agreements.
Once you reach the age of majority (which is 18 in most states), the account fully belongs to you. You might choose to sell Bitcoin or other cryptos you purchased or continue to hold them for as long as you want.
Related: How to Get Free Money Now
Joint brokerage accounts
If your parent opens a joint brokerage account to co-own with you, you would be on the account title jointly with your parent. Both of you would have a say in what investments to purchase, and you share equal ownership of the assets. Make sure the joint brokerage account you choose allows for the crypto you want to buy.
Related: Best Under-18 Investment Accounts
3. Fund the Account
Depending on your agreement, the account might be funded by your parents, by you, with gifts from friends and family, or a combination. Some custodial accounts provide unique links that make it easy for others to gift money directly from a bank account to your brokerage account.
Related: Stock Trading for Teens
4. Choose Your Crypto Portfolio
Carefully research which cryptocurrency you want to purchase. Find the balance between risk and reward that works for you. You might want to invest in more than one cryptocurrency to diversify. For example, you might buy Bitcoin and Ethereum.
You can always talk to an SEC-registered investment advisor or certified financial planner for feedback on your crypto plans.
Related: Best Investments for Teens
5. Buy and HODL Crypto
While it may be tempting to buy and sell Bitcoin and other crypto frequently, it's usually a better investment strategy to "hold on for dear life" (HODL) over a longer time frame.
Determining an exit plan ahead of time can help you avoid panic selling. For example, you might plan to hold your investment until it reaches a certain value. Or you might decide to hold it until you reach a minimum age no matter what and then re-evaluate once you reach that age.
Related: Best Investment Apps for Beginners
Where to Buy Bitcoin and Other Crypto If You're Underage
Custodial Account from EarlyBird
---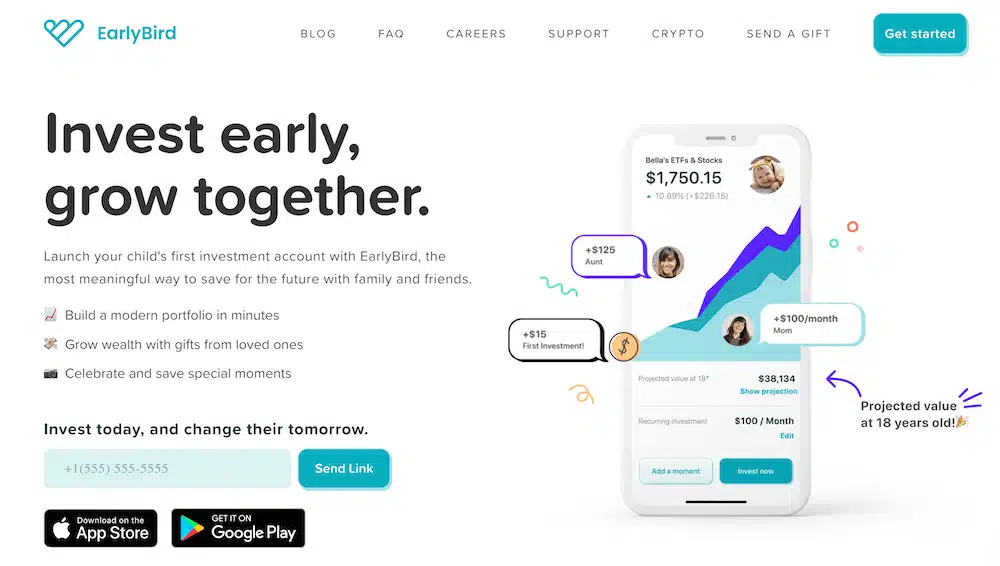 EarlyBird custodial accounts are an easy way for minors to invest in both cryptocurrencies and more traditional investments, such as stocks. Users receive a crypto wallet for all Bitcoin and Ethereum purchases. The UGMA account can hold ETFs and other investments.
Accounts can be funded by parents, the child, other family, friends, or a combination. A unique gifting link lets anyone contribute money. For a more personalized gift, the giver can record a short video to go with the present. Gift givers don't need to have an EarlyBird account.
Once you turn 18, your account transitions into an adult brokerage account you can continue to use.
EarlyBird costs $2.95 per month for one child or $4.95 per month for multiple kids.
EarlyBird | Custodial Account
$2.95/mo. for one child. $4.95/mo. for families with 2+ children.
EarlyBird empowers parents, family and friends to invest in the next generation through custodial accounts.
Send and receive financial gifts to invest in children.
Offers managed and auto-rebalanced portfolios of ETF-based investments based on the child's age, investment goals, time horizon, risk tolerance, and other factors.
Special offer: Receive $15 to invest by opening an account today.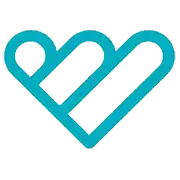 Only available to U.S. residents who are new, first-time EarlyBird users.
Related: Best Free Debit Cards for Kids and Teens
Brokerage Account from Step
---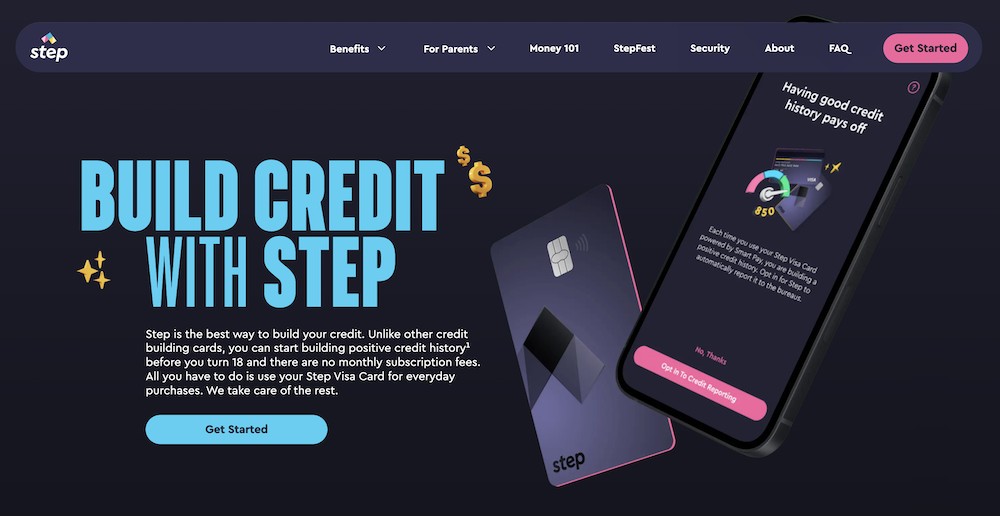 The free Step Visa Card is a unique "hybrid" secured credit card tailor-made for kids and teens. It has the safety features of a debit card, but it functions like a Visa credit card—including the ability to build a child's credit history.
Your parents, who sponsor the card for you, add money to this FDIC-insured account and can determine how you can spend. Kids can use their card anywhere Visa is accepted, and even use it to withdraw cash within Step's network of more than 30,000 ATMs.
Step even features an "invest" function that allows children 13 and older to buy and sell stocks, ETFs, and Bitcoin. Cryptocurrency transactions entail a small transaction fee. You can also earn Bitcoin (or cash) rewards when you opt into offers from companies like Hulu, Chick-fil-A, CVS, and The New York Times. The app is not a pure crypto wallet, however—kids currently can't spend Bitcoin directly at vendors.
One of the most powerful features of the Step card is it can help you build your credit history, which is something that can be tough for kids to do otherwise. With this optional feature, Step will report the past two years' worth of information—transactions, payment history, and more—to the credit bureaus when you turn 18. That can greatly improve your chances of starting adult life with a better credit score, which can help lower the cost of things like student loans and auto insurance.
The Step Card also boasts a great savings tool for kids. Any money up to $250,000 saved in a Savings Goal can generate 5% in annual interest (compounded and paid monthly) with a qualifying direct deposit*. And with Savings Roundup, small purchases are rounded up to the nearest dollar figure; that extra money is put toward a savings goal. (Example: You buy a cup of coffee for $2.75; Step rounds up to $3.00 and puts 25 cents toward a goal.)
Read more in our Step review.
Best for Building Credit
Step | Banking for the Next Generation
The Step Visa Card is a one-of-a-kind "hybrid" spending card that can help you to build your credit history via everyday purchases, even before you turn 18.
Earn a high 5% annual rate on up to $250,000 in your Savings Goals with qualifying direct deposits.*
Buy and sell fractional shares of stocks, ETFs, and Bitcoin for as low as $1.
Earn cash and crypto rewards when you use your Step Visa at participating merchants.
Send and receive money instantly, spend with Apple and Google Pay.
Pay allowance weekly, bi-weekly or monthly.
Track your card balance from the Step App.
Banking services, provided by Evolve Bank & Trust, are FDIC-insured for up to $250,000.
Pros:
Helps build credit

Free secured card for kids, teens, and young adults

High yield on money held in Savings Goals

Free investment account for stocks, ETFs, and Bitcoin

Fractional investing for as low as $1

FDIC insurance
Cons:
High-yield savings only available with qualifying monthly direct deposit*

Can't directly deposit checks into a Step account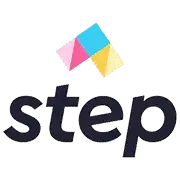 * Users must have a direct deposit of at least $500 per month to qualify. Benefits continue for as long as the user maintains the monthly $500 minimum direct deposit.
Related: Best Investing Apps for Teens Under 18 [Stock Trading Apps]
Bitcoin ATMs (aka BTMs)
---
There is no age restriction on who can use a Bitcoin ATM. Bitcoin ATMs look like traditional cash machines. The machine connects to a Bitcoin exchange where you can purchase Bitcoin.
However, I don't recommend BTMs because of their often high fees. Usually, the fees range from 4% to 20%, with most around 9% to 15%. That's much higher than what crypto platforms typically charge.
Anyone wanting to buy Bitcoin at a BTM better be ready to give up some personal information. There are tiered levels of account verification necessary depending on how much Bitcoin you want. If you're only willing to give up your phone number, you'll likely be granted low purchase limits. If you want more Bitcoin than that, you might have to pony up more identification, such as a driver's license or even your fingerprints or a selfie.
What Types of Cryptocurrencies Can Kids Buy?
---
Major cryptocurrency exchanges have age restrictions, so kids can't buy any type of cryptocurrency on them. Kids can still buy crypto if it's through a custodial account or joint brokerage account. Many of these accounts just allow the users to trade Bitcoin or other very popular cryptos, such as Ethereum. There isn't always an option to trade more obscure cryptos.
While they can't buy it with fiat, kids can earn other cryptos through apps. Parents can also purchase crypto for their children and gift it to them later (although that can come with some unpleasant tax side-effects).
After You Purchase Bitcoin, Where Should You Store It?
---
Bitcoin purchases should be stored in a crypto wallet. There are "hot" wallets and "cold" wallets. Hot wallets are free and easy to use. These wallets are web-based, desktop, or mobile, and you don't need to keep transitioning between going online and offline when you're buying Bitcoin.
However, hot wallets are much less secure than cold wallets. Cold wallets are not connected to the internet and are almost impenetrable to hacking. The most popular kind of cold wallet is a hardware wallet. Hardware wallets use a physical device that connects to your computer.
A downside is that cold wallets are less convenient because you must reconnect to the internet every time you want to conduct a transaction. Also, cold wallets come at a price, whereas hot wallets are free. For small amounts of Bitcoin, either wallet is sufficient. If you have a substantial amount of Bitcoin, a cold wallet is recommended.
Should You Store Bitcoin on a Crypto Exchange?
---
It's not recommended to store large amounts of Bitcoin on any crypto exchange. Exchanges have been hacked, and when that happens any Bitcoin stored there is vulnerable to being stolen.
For very small amounts of Bitcoin, people may leave it on the exchange as the risk may seem worth the convenience of not purchasing a cold wallet. However, if you're trading a substantial amount of Bitcoin or other cryptocurrencies, it's always recommended to use a cold crypto wallet.
Can You Buy Bitcoin on Coinbase If You're Underage?
---
No, underage Coinbase users are not permitted to create accounts, meaning they cannot buy Bitcoin or any other cryptocurrency on the platform. When creating a Coinbase account, potential users must certify they are at least 18 or older. People must verify their identities with a name, date of birth, Social Security number (or ID number from a government-issued ID), and more.
Related: How to Make $20 Fast [10 Ways to Earn $20 Instantly]
How to Gift Crypto to Your Kids
---
EarlyBird is an excellent way for you and others to gift crypto to your children. It even offers a sign-up bonus for opening and funding a custodial account to get you started.
Parents, friends, and other family members can gift investment money at any time and pair it with a special, personalized video message. Friends and family don't need accounts to contribute. You just need to share your child's unique gifting link with them.
From there, your child can choose to invest the funds in Bitcoin, Ethereum, or both, and hold onto the crypto investment for years to come. This crypto legally belongs to your child and nobody else.
Related: