So what is a secured credit card? A secured credit card is a type of card that requires you to put down a deposit, usually equal to the amount of what your line of credit or credit limit will be.
If you make timely payments and keep your balance low over time, this can help build up your credit.
People often use secured cards as an alternative when they have bad or no credit as they require less upfront risk for the card company than many line of credit options available.
This article discusses what you need to know about these credit entry or reentry card options, how secured credit cards work, who uses a secured credit card account, how they can build credit, their pros and cons, and other related topics.
Let's dive in!
What Is a Secured Credit Card?
---
A secured credit card is a type of credit card that requires you to put down an upfront cash deposit, usually equaling the amount of your credit limit.
This cash security deposit helps to protect the credit card company from recognizing a loss by issuing you a credit card, and then you failing to make payments.
Secured cards typically work best for individuals with no credit or looking to rebuild bad credit. The cash deposit establishes collateral the credit card issuer may claim in the event of default or failure to make on-time payments.
How Do Secured Credit Cards Work?
---
Often, a secured credit card works as the first step for young adults or people who don't have an established credit history to have access to credit. They also work for consumers with poor credit.
Secured credit cards work by having the cardholder front a required deposit to open an account, reducing the risk to the credit card issuer of you defaulting or missing a payment.
Usually, minimum deposits are in lower denominations, between $200 to $500 to start. This represents your credit limit and also financial protection for the financial institution issuing the card.
Once you apply for a secured credit card and make the security deposit, these secured credit card options work like any other card.
Where they differ from a traditional credit card comes through requiring a cash deposit upfront (usually a refundable security deposit) and often running no credit check as a result.
Unsecured credit cards don't require an initial deposit and usually run a credit check to determine eligibility and whether you are likely to use the card responsibly.
A card company may let applicants get automatically considered if their credit profile carries excellent credit or if they apply for a secured card.
Related: 9 Best Credit Cards for No Credit History [Starter Credit Cards]
Who Uses Secured Credit Cards?
---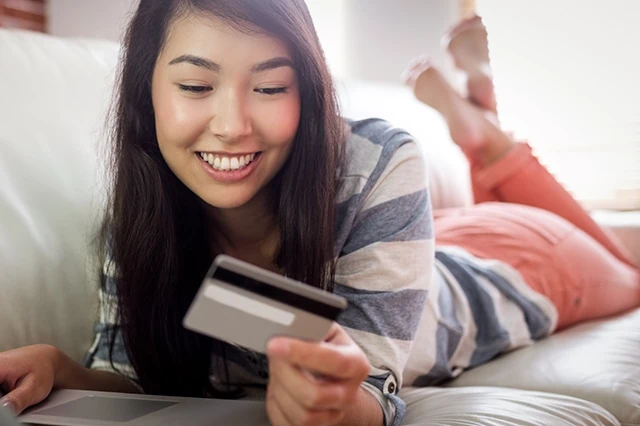 Secured cards are often used as a starter credit card for people without credit history or as an alternative for those who have poor credit.
Anyone who has never had a credit card before and has never served as an authorized user on another person's credit card likely has no credit history and thus no credit scores from major credit bureaus.
A credit card company will often approve an application for someone who has what scoring systems as bad or with limited credit as long as they meet the minimum deposit required along with other terms of that particular issuer's offering.
People may have earned bad credit from missing payments accidentally or not meeting a minimum payment often enough.
After using a secured card responsibly, cardholders may find the issuing financial institution sees their financial situation in a better light.
They recognize an ability to make credit card payments quickly and may eventually clear the way to another favored line of credit used by millions: unsecured credit cards.
Related: What is Credit Card Piggybacking & Does It Help Credit Scores?
How Can a Secured Card Help Build Credit and Improve Your Credit Score?
---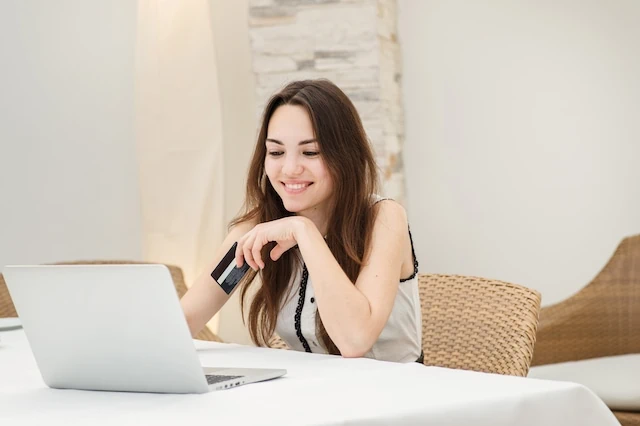 When you turn 18, you become eligible to apply for a credit card in your name, though you'll need to meet certain age and income requirements.
Though, because you're so young, you might not have the positive credit history that credit card companies want to see—or any credit history at all.
If this is the case, you might consider applying for a secured credit card to establish credit and make on-time payments while keeping your balance low relative to your overall available credit. Secured cards work best for people with no or bad credit.
You'll need to make an initial deposit that becomes your credit limit to receive an actual credit card, but you will receive a secured card account in your name to build credit.
With enough time, making on-time payments and maintaining an overall good payment history will show you can use the card responsibly. These good credit and personal finance habits should be reported to major credit bureaus, reflecting on your credit report.
If you make timely payments and keep your balance low over time, this can help build up your credit line and scores.
This especially matters for building credit because showing you can make your monthly payments on time and not overuse your credit demonstrates creditworthiness to credit reporting agencies and credit card issuers.
The security deposit keeps skin in the game for you to make good on payments.
Unlike prepaid cards, the security deposit funds don't load onto your card and do not get directly used for purchases. Instead, this deposit will be forfeited if you fail to pay your credit card bill.
So, if you make your payments on time, your regular spending activity and collateral will help you to build your credit. To provide you more financial flexibility with time, you may opt to move to unsecured card issuers' options.
Related:
What Does a Credit Card Issuer Evaluate for Approving a Secured Credit Card Application?
---
While it's easier to get approved for secured cards than unsecured credit cards, not everybody gets approved. There are several factors lenders consider when looking over a secured credit card application.
Credit bureaus have their own complex credit score algorithms that may factor in your credit history (if you have any). Your application might be turned down if you have any of the following:
Bankruptcy on your record
No verified income or too low of an income
Insufficient funds to cover the deposit
A long history of missed payments
A deficient score
You might also get denied if you don't meet credit card and bank age requirements. If the company rejects your secured card application, the credit card company will usually provide you with the reason(s).
You have a legal right to this information, so if you aren't told why you weren't approved, make sure to ask. It's possible you just filled out your application incorrectly.
If you still aren't approved because of your poor credit history, all hope isn't lost. See if a close friend or family member with a good credit history would be willing to be a cosigner on your card.
A cosigner would also be responsible for your debt, making your application more likely to be approved.
However, if you aren't confident in your ability to make your payments, it's not wise to get another person to cosign but instead build your credit up in other ways before reapplying.
Related: 5 Ways to Build Credit as a College Student: What to Know
Pros and Cons of Secured Credit Cards
---
While there are many benefits to getting and using secured credit cards, there are a few disadvantages.
Whether or not a secured card is a good idea for you depends mainly on your current financial situation and how responsible you consider yourself.
Pros
---
Easy to get: You're much more likely to be approved for a secured card than an unsecured one.
No annual fee: A secured card often doesn't have annual fees and is free to use (except for your refundable deposit). No annual fee can also make these good to hold on to for more extended periods to show you can control your access to credit while applying for other credit card options to build a diversity of credit.
Builds credit history: A secured card is one of the quickest ways to create a credit history. Credit history can be necessary for getting car loans, an apartment, insurance, and more.
Can raise your credit score: If you have a low score, making regular payments to a secured card can show you're reliable, increase your credit score and lead to a higher credit line. A higher credit score may be what you need to become approved for an unsecured card, which has additional benefits. However, if you are irresponsible with the card, it won't help increase your score or improve your chances of getting unsecured cards.
Related: Best Credit Cards for Kids: Building Credit & Money Habits Early
Cons
---
Requires a deposit: You have to pay a security deposit on a secured card. If it's challenging for you to save a few hundred dollars that you won't get back right away, this could be tricky.
Secured cards don't offer rewards: While it does happen, it's infrequent for a secured card to offer rewards. If you qualify for unsecured cards, you might have the ability to earn cash back and other benefits that you're missing out on with a secured card.
High fees and interest rates: Depending on which secured card you choose, there may be fees, such as an application or processing fee. Just like with a traditional card, if you don't make payments, you incur interest. Secured credit card accounts usually have very high-interest rates, meaning missing too many payments could cost you a significant amount of money.
Low credit limits: Secured cards typically have low credit limits. If you max out your card, it might hurt your ability to get an unsecured card in the future, alongside lowering your credit score. You want to have a low credit utilization ratio calculated by dividing your credit card balances by your available credit lines. When your credit limit is low, you need to keep your usage amount equally low and not use your card for any major purchases.
Related: How Parents Can Help Their Children Start to Build Credit
How and When Do I Switch to an Unsecured Credit Card?
---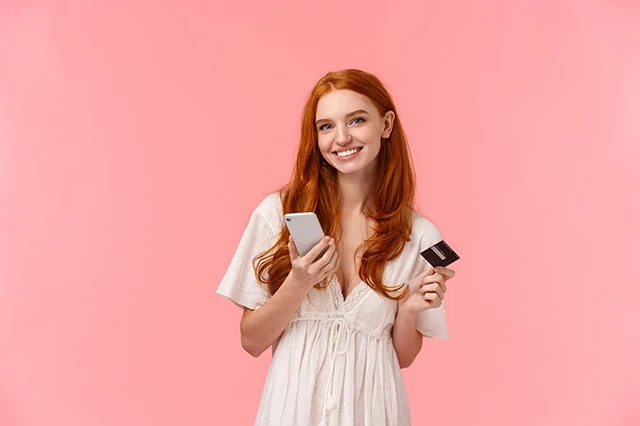 A secured credit card is meant to be temporary and used as a stepping stone towards getting an unsecured credit card.
Once you build a positive credit history and demonstrate you can make regular payments on time, you might be able to switch over without any problems.
While there is no specific time frame for switching or what your score needs to look like before doing so, it's wise not to wait too long as an unsecured card could come with additional benefits that your secured card doesn't.
Some card companies will automatically review your account to see if it's time for you to switch over to a secured card.
Not all card issuers check automatically. If yours doesn't, you can call and inquire if you're able to transition into another card or if you should apply for an unsecured one.
When applying for an unsecured card, there may be a pull to your credit, which means that your credit score might temporarily take a slight dip.
Credit experts generally don't recommend closing credit cards if you have a thin credit file, but this is considered an exception.
Once you've received approval for an unsecured credit card, most people close their secured one. You can then have your deposit returned as well.
Related: Best Credit Cards for Students with No Credit
Secured Credit Cards vs. Prepaid Debit Cards
---
Secured credit cards and prepaid debit cards are similar in that they both require money to use the card. However, that money is used for different purposes.
A prepaid card works similarly to a gift card, except you can use it anywhere debit cards are accepted. The money you put on it upfront is used to pay for charges.
For example, if you loaded a prepaid card with $200 and then bought something for $20, the card would have $180 remaining.
The money you pay for a secured credit card is used as a security deposit. If your deposit was $200 and you bought something for $20, you would receive a bill for $20 and any other purchases you made that cycle.
As long as you pay all your bills (either on time or with the accumulated interest), you can get your security deposit back.
Related:
Can I Get My Security Deposit Back?
---
Yes, you can get your full security deposit back as long as you've paid any outstanding balances on your secured credit card and you close your account.
If you have outstanding balances, that outstanding amount gets deducted from your refund.
Alternatively, rather than closing your account, you may upgrade to an unsecured credit card. In that situation, you would also get your security deposit back.
The only time you wouldn't get your security deposit back is if you don't pay off your entire spending balance. Timing for when you receive your deposit back varies depending on the issuer.
Related: Best Credit Cards for Kids
Best Secured Credit Cards for 2023
1. Step (Best Secured Credit Card for Teens and Young Adults)
---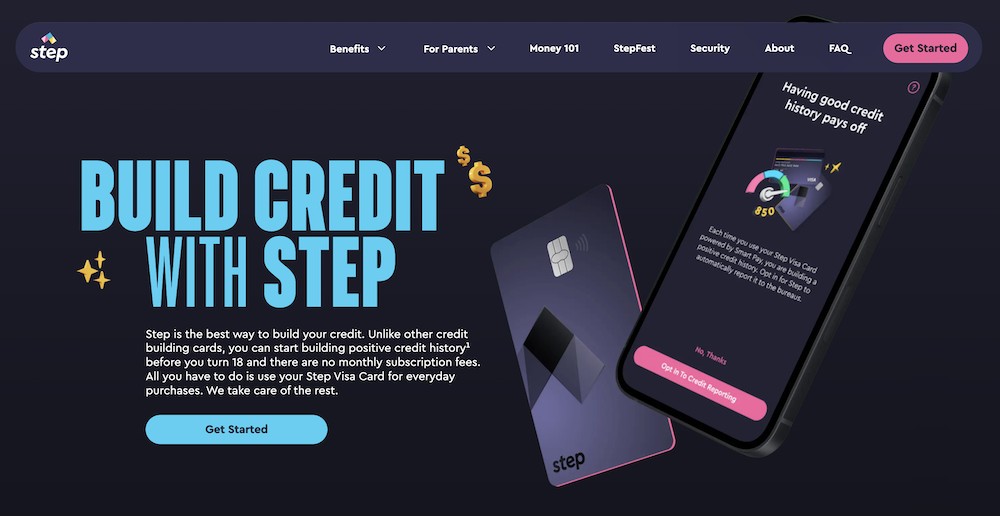 Available: Sign up here
Type of credit card: Secured
Builds credit: Yes
The Step Visa Card is a unique "hybrid" secured credit card that's tailor-made for kids and teens. It functions just like a Visa credit card, but it offers the safety features of a debit card—and most importantly, it can help build your child's credit history.
Parents, who sponsor the card, can opt to have Step report the past two years' worth of information—transactions, payment history, and more—to the credit bureaus when their child turns 18. Credit scores are assigned once someone turns 18, and most teens will begin with a score of under 600. But based on a Step survey, 18-year-olds who used Step for at least seven months had an average credit score of 725.
How much of a difference could that better credit make? Step says that an 18-year-old user with a score of 725 could expect these kinds of savings compared to users with lower credit scores:
Car insurance: $147 per month instead of $250 per month
Student loan: 6.24% interest rate instead of 10.46%
Security deposit: 1 month's rent instead of two months' rent
Step also provides a seamless experience for teens who "graduate" into young adulthood. When they turn 18, Step allows cardholders to keep their old credit card number and account, doing the legal heavy lifting in the background to get them appointed as the legal owner of their account, and transitioning them to an independent account. Everything—from how they access the app to their account numbers to their investments—stays the same from their perspective, and Step continues reporting credit on the same "credit line," which allows them to keep building their credit history.
In other ways, Step acts like a debit card.
Parents can add money directly into their child's FDIC-insured Step account. A regular Step account allows a child to have both a physical spending card as well as a virtual card in the Step app, while a Parent Managed Account only allows the child to spend via a physical card. Children can use both the virtual and physical cards to spend anywhere Visa is accepted, and they can use the physical card to withdraw money for free at more than 30,000 ATMs.
And parents needn't fear their child overdrafting—they can't spend any money they don't have.
Other features include Savings Goals, where any money saved can generate 5% in annual interest (compounded and paid monthly) with a qualifying direct deposit*; Savings Roundup, where purchases are rounded up to the nearest dollar and the overage is put toward a Savings Goal; an "invest" function that allows users age 13 and older to buy and sell Bitcoin; and opt-in cash or Bitcoin rewards from companies including Hulu, Chick-Fil-A, CVS, and the New York Times.
The Step Card is protected by Visa's Fraud Protection and Zero Liability guarantee. That means if your teen's card gets lost or stolen, or misplaced and fraudulent charges crop up, you can dispute the charges within a certain time frame to avoid liability for paying.
Visit Step to learn more or sign up today. Read more in our Step review.
Best for Building Credit
Step | Banking for the Next Generation
The Step Visa Card is a one-of-a-kind "hybrid" spending card that can help you to build your credit history via everyday purchases, even before you turn 18.
Earn a high 5% annual rate on up to $250,000 in your Savings Goals with qualifying direct deposits.*
Buy and sell fractional shares of stocks, ETFs, and Bitcoin for as low as $1.
Earn cash and crypto rewards when you use your Step Visa at participating merchants.
Send and receive money instantly, spend with Apple and Google Pay.
Pay allowance weekly, bi-weekly or monthly.
Track your card balance from the Step App.
Banking services, provided by Evolve Bank & Trust, are FDIC-insured for up to $250,000.
Pros:
Helps build credit

Free secured card for kids, teens, and young adults

High yield on money held in Savings Goals

Free investment account for stocks, ETFs, and Bitcoin

Fractional investing for as low as $1

FDIC insurance
Cons:
High-yield savings only available with qualifying monthly direct deposit*

Can't directly deposit checks into a Step account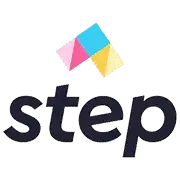 * Users must have a direct deposit of at least $500 per month to qualify. Benefits continue for as long as the user maintains the monthly $500 minimum direct deposit.
Related: Best Credit Cards for Teenagers
2. OpenSky® Secured Visa® Credit Card
---
The OpenSky® Secured Visa® Credit Card requires no credit check (no minimum credit score required) and offers a refundable deposit* that becomes your credit line limit on your Visa® Card.
The OpenSky® Secured Visa® Credit Card reports to all three major credit bureaus, allowing you to build credit. You can use the dedicated credit education page from OpenSky® to learn more about improving credit scores and how to manage starter credit cards wisely.
OpenSky® Secured Visa® Credit Card
Limited Time Offer: $51 funding voucher applied for all new accounts. Get a $200 credit line for $149. Click "Apply Now" to see additional terms and conditions.
No credit check to apply. Zero credit risk to apply.
Looking to build or rebuild your credit? 2/3 of cardholders receive a 48+ point improvement after making 3 on-time payments
Extend your $200 credit line by getting considered for an unsecured credit line increase after 6 months - no additional deposit required.
Get free monthly access to your FICO score in our mobile application.
Build your credit history across 3 major credit reporting agencies: Experian, Equifax, and Transunion.
Add to your mobile wallet and make purchases using Apple Pay, Samsung Pay and Google Pay.
Fund your card with a low $200 refundable security deposit to get a $200 credit line.
Apply in less than 5 minutes with our mobile first application.
Choose the due date that fits your schedule with flexible payment dates.
Fund your security deposit over 60 days with the option to make partial payments.
Join over 1.2 million cardholders who've used OpenSky to build their credit.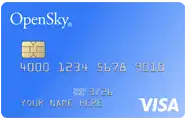 *View the cardholder agreement
* The refundable deposit you make when opening your account is important, because it means you can open an account without a credit check. Your security deposit is returned to you once your credit card account is closed and the balance is paid in full. OpenSky may use your security deposit to expedite the pay down of your outstanding balance. Please refer to the Cardholder Agreement for additional details related to the security deposit.
3. Capital One Platinum Secured Credit Card
---
The Capital One Platinum Secured Credit Card by Mastercard from Capital One offers no annual fees and instant credit approval, meaning you can get a credit card in seconds.
You put down a refundable deposit starting at $49 to get an initial $200 credit line. With enough responsible card use, you could earn back your security deposit as a statement credit.
You can also be considered for a higher spending limit in as little as six months without an additional deposit required.
4. Self – Credit Builder Account + Secured Visa® Credit Card
---
The Self – Credit Builder Account + Secured Visa® Card acts as a product pairing focused on building your credit. With the credit builder account, you can have payments reported to all three credit bureaus.
The card requires a $100 minimum security deposit and charges a $25 annual fee. There is no minimum credit score required because this is a secured credit card.
5. Citi® Secured Mastercard
---
The Citi® Secured Mastercard is a no annual fee card aimed at helping you to build credit when used responsibly.
A $200 minimum security deposit opens your account and will be equal to your credit limit.