Landlords have a golden opportunity: They can be their own boss, run their business exactly how they want … and they can make large amounts of mostly passive income while doing it.
If you're reading this article, I'd guess that you're already interested in the rental market, but you're not exactly sure how to become a landlord.
Read on, and I will walk you through the process of becoming a landlord, recommend tools to simplify your rental business, discuss the advantages and disadvantages of being a landlord, and more.
Starting out as a landlord can be difficult, but following the steps below will help you succeed.
What Is a Landlord?
---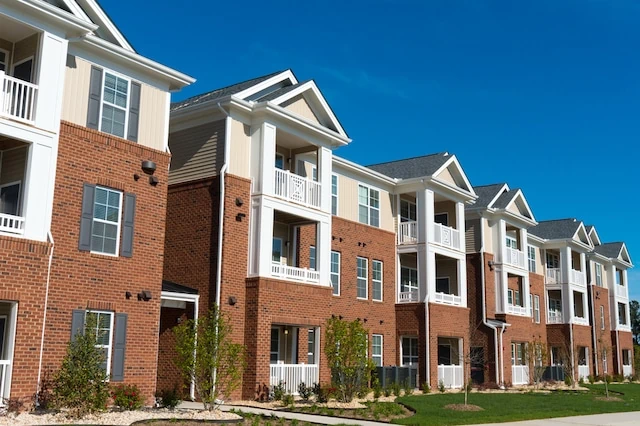 Put simply, a landlord is a property owner who rents out a residence to a tenant. The lodging might be an apartment, a single-family house, or another type of home. Personally, I've owned a condo, single-family house, and a multi-unit house (triplex).
The landlord is responsible for maintaining the property, finding tenants, setting up rental contracts, and other related duties. In exchange for the living space and needed maintenance, the tenant pays the landlord an agreed-upon amount of rent.
How to Become a Landlord
---
The process of becoming a landlord isn't short, nor is it simple. To make it easier to absorb, we'll break it down into several phases, each of which has a few steps.
Phase 1: Buying a Rental Property (Or Properties)
---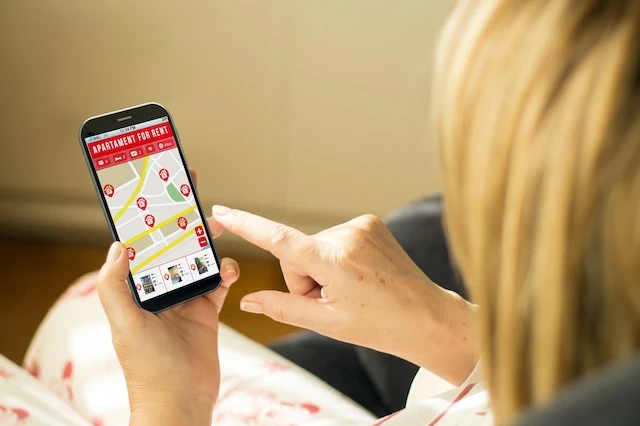 1. Create a purchasing budget (and save room for renovations!)
Becoming a landlord is more expensive than you might think. When creating your purchasing budget and deciding what down payment you can afford, save plenty of room for renovations, especially if you plan to buy a "fixer-upper" that needs a lot of work before it's ready for potential tenants. In my experience, many costs won't always be apparent until you buy the property and start familiarizing yourself with the ins and outs of what it takes to get the unit fully ready for renting.
Remember: You'll have a lot of operating costs once you get started, such as landlord insurance, property taxes, and your monthly mortgage payment. So don't completely drain your funds on the initial down payment.
2. Research the best investment property types in your area
You'll most likely be deciding between renting out a single-family home, a condominium, or a multi-unit apartment building. If you're a first-timer, we recommend starting with either a condo or a single-family home before aspiring to more difficult, but potentially more lucrative, investment properties, like multi-unit apartment buildings.
3. Find a rental property and do your due diligence
You'll also want to research other aspects of a prospective rental property, including (but hardly limited to):
What are prospective rents?
What would your return on investment be (ROI)?
Does it meet the 1% rule? (Gross monthly rent typically must be at least 1% of the property purchase price or value for it to generate positive cash flow.)
Are there any rental restrictions? (Only short-term renters? Only long-term?)
Which insurers write policies in your area?
Will you need flood insurance?
Whenever possible, check out potential investment properties in person. In addition to assessing the property itself, you'll get a sense of the neighborhood: How safe it feels, how desirable it will be to future tenants, etc. Neighborhoods within the same city can vary tremendously. In New Orleans, where I owned properties, they can change from street to street!
If you're purchasing a property that has already been used as a rental, ask the seller for a history of their operating expenses and/or a copy of their tax returns.
4. Make a competitive offer with home inspection results in mind
Sellers typically choose the highest bidder (unless a lesser bid is much more heavily backed by cash), so always make a competitive offer on the property.
If you're buying in a tight real estate market, you might want to add an escalation clause to your offer, which automatically ups your offered price if someone else bids more than your initial amount, up until the bid hits the highest price you're willing to pay.
If your offer is accepted and your home inspection reveals the need for potentially pricey renovations, that will put more strain on your budget. So again, factor in potential repair costs when deciding how much you're willing and able to pay for a potential investment property.
5. Negotiate terms and close on the property
You will need to agree on a date for purchasing and taking over the property that works for both you and the seller. For instance, if the seller lives in a single-family home you want to buy, they might ask for enough time to find a new home. However, as a buyer, you might want to close before the time of year when most people in that city typically sign or renew leases.
Thoroughly discuss the rest of the terms before you close on the property. Then be prepared to pay related closing costs, such as your lender's fees and having a title company handle the transaction.
6. Get landlord insurance
Homeowners insurance and landlord insurance have some similarities, but they're not the same thing. For instance, homeowners insurance doesn't offer liability protection, and it can be voided if the carrier discovers you don't live in the residence you're renting out. By contrast, landlord insurance covers liability, lost rent payments, and more, and it doesn't require you to live on the property.
Many firms offer up landlord insurance. Baselane can help you with your search by providing you with a free quote.
Related: Real Estate Syndication: What It Means and How to Invest
Phase 2: Owning Rental Property and Finding Tenants
---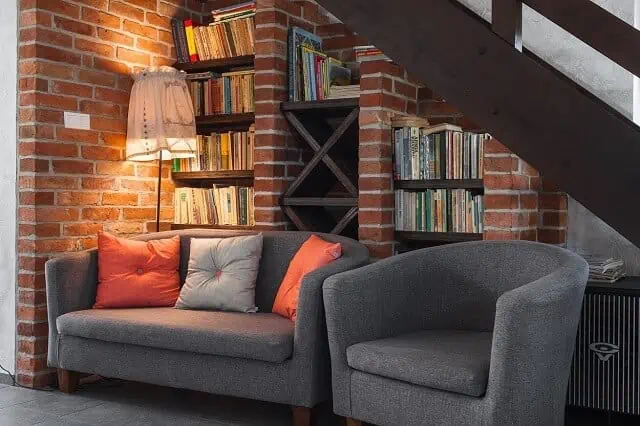 7. Invest in the rental property (up to a point)
You won't just spend money buying the property—you'll also have to pay to get it move-in ready.
Essential tasks include checking that the home's systems and appliances are working properly and that smoke alarms and carbon monoxide detectors are installed. You might also consider optional upgrades, such as buying new appliances, installing better lighting, replacing worn flooring, and other aesthetic improvements. Outdoor upgrades, such as new landscaping, can be worthwhile, too.
Ultimately, the decision you must make is whether these expensive upgrades will pay off in the form of being able to charge more in rent, allowing you to recoup your upgrade costs and then some over time. These are case-by-case decisions; some property upgrades are worth doing upfront, while others can wait. In my case, we needed to replace an aged HVAC system for our long-term tenants in our multi-family rental before renting out the unit. If we hadn't, and the old unit broke down during one of the hot (and humid) summer months, we would've been hard-pressed to find an A/C technician who could install a new unit in a timely manner.
8. Learn about fair housing and other landlord laws
Make yourself thoroughly familiar with both the federal Fair Housing Act, as well as landlord-tenant laws, which deal with the rights and obligations of both landlords and tenants, and tend to vary significantly by state and city.
Fair housing laws, specifically the Fair Housing Act, prohibit landlords from discriminating against protected classes of people on the basis of characteristics such as race or age.
State and local landlord-tenant laws may govern how much rent you can charge at the start of a lease, how much in deposits you can collect, zoning limitations that affect your property, and more. Even if you're an experienced landlord investing in a new area, don't assume the rules are similar to what you're used to; look up the new property's applicable local laws. Because if you don't follow a relevant landlord-tenant law, you could find yourself in serious legal peril.
9. Determine fair market rental rates
Successful price-setting is a balance: You want your rent to be high enough to generate a decent profit, but low enough to still attract potential tenants. We opted to go with a below-market rent for our multi-unit house near two universities to give us a broader selection of potential tenants. Conversely, I set the rent for my downtown condo near the top of the market on a per square foot basis because I knew that area of the city had lower available inventory but was teeming with young professionals who had more housing budget.
A simple way to size up fair market rental prices is to check local listings to see how much landlords are charging for similar properties in the neighborhood. Alternatively, you can use a tool such as Zillow's Zestimates or buy an Avail Rent Analysis report. If you are employing a property manager, that person is likely experienced in setting rent prices.
10. Create a lease agreement
Your lease must be state-specific and detail all the rules tenants must follow while living in your property, explain any consequences of being late to pay (or not paying) rent, specify the duration of the lease, explain the renewal process, and more.
Consider using Hemlane to create your lease agreement and safely store all your leases. Through Hemlane's partnership with Rocket Lawyer, you can create a free, state-specific lease agreement in less than 10 minutes by answering some questions about your rental operation. Hemlane will then store your leases and other important documents. The service also sends reminders when it's time to renew a lease.
11. Find (good) prospective tenants
You can't become a successful landlord if you don't have anyone who wants to rent your property, right?
You'll need to entice potential renters to apply. While word-of-mouth can work for established landlords, you'll likely need to put in more work when you start listing your property. That means, if you want to find quality tenants, you'll need to advertise and otherwise market your property.
You can manually post your property on sites that advertise rental property listings, or use a service to do it for you. Hemlane, for instance, advertises your property on the top 30 rental listing websites, sends prospective tenants to your rental website to book showings, and provides an online rental application process, with a comprehensive credit and background check.
12. Screen potential tenants
Of course, you don't just want tenants—you want good tenants.
Thus, it's essential to thoroughly screen your potential tenants so you end up with renters who are likely to pay on time, act responsibly while living in your property, and keep the place in good condition. You can try to screen tenants yourself, or you can use a platform that screens tenants for you.
Clearly understand which criteria you can legally use to deny an applicant, and what factors are illegal to use. Landlord-tenant laws vary by state or city, on top of the federal laws that apply everywhere. For example, federal law prohibits citing an open criminal case as a basis for denying a potential tenant's application, since the person might ultimately be found innocent.
You might want to establish minimum income requirements or a minimum credit score for the tenants you'll consider renting to. You might also refuse to rent to anyone with recent evictions, or anyone recently convicted of a violent crime. Whatever rules you set, make sure you follow them consistently to avoid appearing to discriminate against anyone.
Hemlane is an excellent option for tenant screening services. It provides a comprehensive credit report and reviews 24 million nationwide eviction and criminal records. After the screening process, you'll get a recommendation as to whether you should accept the applicant.
13. Ask tenants questions
Once you've screened the applicant pool down to an acceptable group of prospective tenants, ask your remaining applicants questions to learn what sort of tenants they might be, such as whether they smoke, have any pets, and why they are moving. The more you know about your applicants, the easier it is to choose the best ones.
However, it is illegal to ask applicants some questions, because it could lead to discrimination against protected demographic groups. For instance, never ask potential tenants if they have a disability, and don't refuse to rent to a tenant with a disability.
You also cannot ask about a tenant's age, race, nationality, sex/gender, sexual orientation, religion, if they have children or if they have ever been arrested. (While asking about arrests is a no-no, you might be able to ask about convictions, depending on where you live.)
14. Start collecting rent (automatically, if you can)
You'll want to establish a regular rent due date (most landlords simply collect on the first of the month) and "late by" dates. For instance, rent might be due on the first of the month, but many landlords won't consider rent late until, say, the fifth of the month.
Many landlords make it easier on their tenants and themselves by using rent collection apps. Rent collection software collects rent from tenants and sends it directly to the appropriate account. And in many cases, this software will allow you to set up automatic recurring payments, which makes tenants far more likely to pay you on time.
Baselane, for instance, lets you collect rent online automatically, so you aren't chasing down payments every month. Tenants can pay online via bank transfers, debit cards, or credit cards.
15. Consider hiring a property manager
Being a landlord can be a time-consuming job, and sometimes, you'll have far more hours of work than there are hours in a day. In those situations, some landlords choose to hire a property management company, which can help with day-to-day tasks of operating a rental property.
However, property managers can be expensive, and they can reduce the amount of control you have as a landlord. That's why other landlords sometimes gravitate toward property management software, which helps reduce the amount of time spent on property management duties.
Hemlane offers property management on your terms, based on the level of involvement you'd like. In addition to collecting rent, it can help you screen applicants, handle bookkeeping, connect you with local home inspectors for annual maintenance check-ups, and more.
Landlords can start Hemlane with a free one-month trial before picking a monthly plan based on the number of units they need managed.
Related: 7 Best Video Intercom Systems for Apartments [Fix Your Callbox]
Phase 3: Operating/Maintaining the Rental Property
---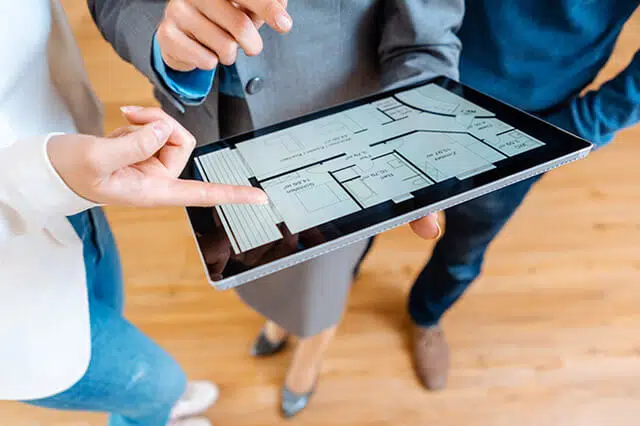 16. Property maintenance
Becoming a landlord means you're responsible for keeping the property in good condition.
Stay on top of routine maintenance, such as cleaning gutters and trimming dangerous tree limbs. Service heating, ventilation, and air conditioning systems to extend their lives and keep your tenants comfortable and happy in the process. Head off big repairs by doing regular maintenance and fixing small problems (like leaky faucets) before they get worse.
Streamline your tenants' maintenance requests by using an online service that alerts you to necessary repairs, allowing you to make them promptly. You don't want an issue like a dripping pipe or leaking roof to cause more damage because you missed an email that went to your spam folder.
17. Fielding tenant complaints
Even the best landlords will have to field tenant complaints. It's inevitable—it could be pests, it could be noisy neighbors, but ultimately, you'll have to deal with issues that go beyond general maintenance.
Many landlords use property managers or even simple online forms to collect and manage complaints, as they act like a buffer between you and an unhappy tenant.
Like with maintenance, your best bet to reduce the frequency and severity of issues is to get ahead of them. For instance, setting and clearly listing rules like quiet hours can keep neighbor complaints down. Getting regular pest-control spraying can help reduce the chances of an infestation.
18. Keeping your best tenants (reducing turnover)
One of the keys to success as a landlord is to limit tenant turnover, which saves you time and saves you money.
A few ways to reduce turnover:
Screen out problem tenants.
Keep up on maintenance.
Promptly address tenant complaints
Provide fair rental rates and don't throttle up rents come renewal time
19. Navigating the eviction process
Evictions are a lengthy, expensive process, and one of the worst aspects of becoming a landlord. But unfortunately, they're a necessary part of the process, and the only real way to deal with tenants who repeatedly violate lease agreements.
The sooner you evict a tenant who's breaking the rental agreement or not paying rent, the faster you can bring in a new tenant who does pay on time and follows the rules. Just make sure you proceed within the full confines of the law at all times—a fast eviction is ideal, but a sloppy eviction could cause more problems than it solves.
Related: 6 Best ButterflyMX Alternatives [Video Intercom Systems]
Phase 4: Managing Your Rental Finances
---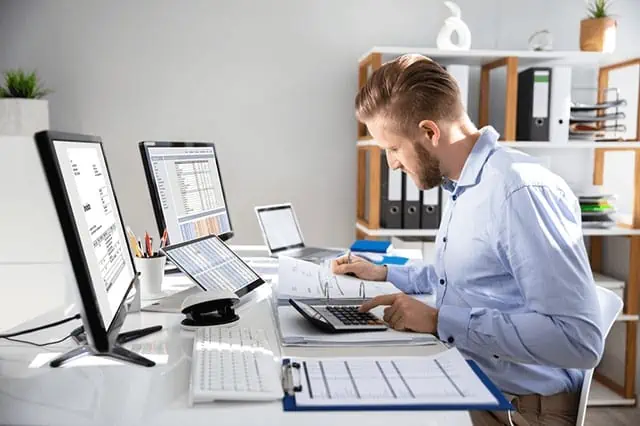 20. Keep track of your investment property's finances
To be a successful landlord, you must keep your finances organized. Unless you have bookkeeping experience and a lot of time on your hands, using a bank for real estate investors and landlords is highly recommended.
Baselane, for one, offers comprehensive financial reporting: banking, bookkeeping, rent collection, analytics, and more. This free real estate account can save time and increase returns.
21. Deciding when and how to raise rents
Before upping what you charge a tenant in rent, always make sure to follow local laws dealing with rent increases. Depending on where your investment properties are, you'll generally need to give at least 30 days' notice of a pending rent increase. The exact amount of notice will depend on your applicable state or local law; on whether the tenant is renting on a month-to-month basis or still under the terms of a long-term lease that is coming up for renewal; and, in some places, on the amount of the pending rent increase.
The earlier you inform tenants that the rent is going up, the better they can adjust their budgets accordingly or find new accommodations. You can't raise the rent as a way to force an unwanted tenant to move out, and you can't increase the rent by more than your local or state laws permit.
You can justify rent increases when your expenses, such as property taxes, utilities, and maintenance costs, go up. If you've recently renovated a property or added amenities, like an apartment gym or pool, that is also justification for an increase. Just remember: You can't raise rent in the middle of a lease agreement—any hikes will have to be implemented as part of a renewal.
22. Leverage rental property tax benefits
One of the upsides of becoming a landlord is being able to claim certain tax breaks, but you have to understand how the various deductions work before you can take advantage of them. You'll want to leverage as many tax deductions as possible, such as those for mortgage interest, property upkeep expenses, and your landlord insurance premiums.
Make sure to calculate the depreciation on your properties and report that on your taxes, as well. Depreciation reflects the wear and tear, deterioration, or obsolescence of your property over time. Landlords can deduct some of those costs from their annual rental income to lower the amount of tax they owe, if they follow the IRS's rules for reporting depreciation.
Considering how complex the tax rules related to investment properties can be, and how much money they can save you if you follow them carefully, it can be well worth paying an accountant who specializes in investment properties to make sure you're getting every possible deduction—and that you're staying on the IRS's good side.
23. Create profit/loss statements and a balance sheet
It's essential for landlords to keep track of how much money is coming in from tenants' rent payments, and how much is going out for expenses like maintaining the property or paying property taxes on it.
Create profit/loss statements and a balance sheet to see how you are doing and decide if any adjustments need to be made. If you need help, you can use Stessa's free profit and loss statement template.
24. Keep bank accounts separate
It's important to keep your personal and business bank accounts separate. Some landlords also choose to have different accounts for each property, and/or an account that is strictly for holding tenants' security deposits, since those have to be returned when a tenant vacates, as long as there was no damage to the property.
Baselane is a great option for landlord banking, as it automatically tracks and categorizes your expenses.
Related: 7 Best Video Intercom Systems for Apartments [Fix Your Callbox]
Is Being a Landlord a Good Idea?
---
Before figuring out how to become a landlord, you should consider whether you really want to become a landlord. Whether becoming a landlord is a wise decision comes down to your financial circumstances, your willingness to take on the responsibilities of renting out a property, and your career/financial goals.
Being a landlord might be a good idea if you have enough capital to purchase a rental property (or already own a property that could be rented out) and you are looking for another income source.
Additionally, you need either the free time to handle the day-to-day operations of a rental property, the potential cash flow to hire a property manager to do that work for you, or the ability to use software that automates some property management tasks.
Becoming a landlord is definitely not a good idea if you can't afford to take on a mortgage in the current rental market, can't handle many landlord duties, and/or don't think you'll be able to make enough money to hire a property manager and still turn a profit.
Pros of Being a Landlord
---
Rental Income/Passive Income
Becoming a landlord can provide you with a somewhat passive income. Do-it-yourself landlords who handle every task on their own are actively working, but those who take advantage of property management tools or hire property managers can get to a point where they're still collecting income but not necessarily tackling landlord duties on a full-time basis.
Tax Benefits
Owning rental properties presents several tax-saving opportunities that can shield part of your rental income from taxes.
Because owning rental properties is considered a business for tax purposes, you can deduct the ordinary and necessary expenses you incur in the course of maintaining and renting your property. Furthermore, you can deduct the gradual wear and tear, or depreciation, of your rental properties through the modified accelerated cost recovery system, better known as MACRS depreciation. These costs can directly lower your taxable income come tax time, keeping more of your rental income in your pocket.
If you decide to sell your property in the future, you may also qualify for special tax treatment allowed for Section 1231 properties. Gains from the sale of Section 1231 property generally receive the more favorable long-term capital gains treatment, while Section 1231 property losses are deductible against taxable income as an ordinary loss.
Build Property Equity
Over time, as you pay your mortgage on the rental property, the amount you owe on it will shrink. Likewise, the property itself might appreciate in value as the market value of real estate in your area rises. While price appreciation isn't guaranteed, historically, real estate values have tended to rise over long periods of time. So if you hold onto your property and pay your mortgage on time, you stand a good chance of seeing your equity in the property grow.
A Tangible Asset (With Lower Risk)
Even if you don't always have tenants, real estate is a tangible asset that usually increases in value over the long term. If you decide you no longer want to be a landlord, you can always sell, potentially for a profit. Having a tangible asset lowers your financial risk, as the value is unlikely to go all the way to zero (whereas, say, the value of stock in a company that goes bankrupt can be completely wiped out).
Cons of Being a Landlord
---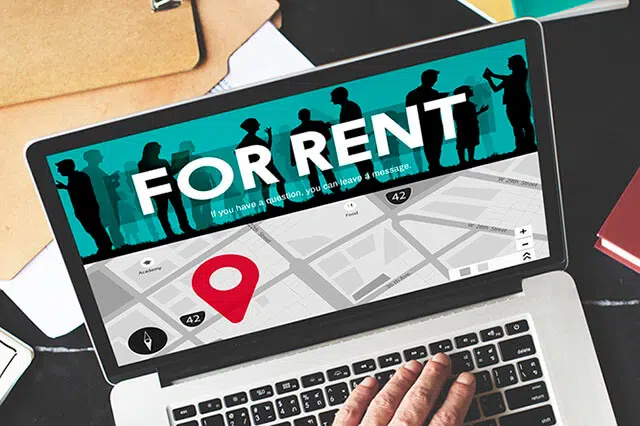 Vacancies
Vacant properties don't bring in any rental income, but that doesn't mean your expenses stop. You still have to make mortgage payments if you don't own the property outright, pay the taxes, keep the utilities on, and keep up with maintenance so that the place is ready for your next tenants.
It can also cost you a fair amount of effort and money to advertise vacant units and find new tenants.
An Illiquid Investment
If you decide that being a landlord isn't for you after all, you can't just throw your hands in the air and quit. You have to convince tenants to leave before the lease agreement is up. And even if the property is already empty, you'll need to sell it—not typically a quick and easy process.
Managing Tenants
Before tenants move in to your rental property, you need to show them the space, screen them, and sign a lease agreement with them. Unless you have an online automatic rental payment system, tenants may need rent reminders. Residents may complain about problems with the unit that you'll need to address, and they'll need to be able to contact someone about repairs.
In short, without a full-time property manager, you're going to spend time dealing with tenants.
Maintenance and Repairs
Even newer properties need routine maintenance done, while older properties might need a lot of repairs. Landlords need to budget for these expenses and have a plan for who is going to handle maintenance requests.
Is Being a Landlord Worth It?
---
Being a landlord can be a challenging job—one that requires significant capital to even get started. However, when done well, it can be a lucrative career.
Investors willing to put in the time, effort, and money upfront can be greatly rewarded once all the systems are in place and everything is running smoothly.
Take advantage of property management software for landlords and consider starting with a single-family house, condo, or duplex before financing and running an entire apartment building.
How to Be a Good Landlord
---
Don't focus just on how to become a landlord—you want to try to become a good landlord. After all, happy tenants are tenants who stick around and are more willing to pay higher rent over time.
Be Approachable
Depending on how you run your rental property business, you might be your tenants' first point of contact. And even if you're not, you might end up interfacing with them anyways.
Either way, be approachable and receptive to their concerns. Residents should feel comfortable talking to you about their issues, such as repairs that need doing or needing an extra day or two to pay the rent.
Be Consistent
Treating all of your tenants the same is legally necessary. Failing to do so opens you up to lawsuits. For example, during the screening process, you can't have higher income requirements for some applicants than others. You'll also want consistent policies for handling issues such as rent payments, and you'll want to stick to the procedures outlined in your lease agreements.
Be Fair
You need your tenants as much as they need you, so it's in your interest to maintain fair policies.
For instance, it's common to have a grace period for overdue rent payments before late fees apply. Also, recognize that when anyone lives in a property for a while, there is basic unavoidable wear and tear that will occur—and thus, you should only withhold security deposits if someone leaves their unit in much worse condition than when they moved in.
Quality Is Better than Quantity
You'll have a much easier go of things renting out a few quality units to responsible tenants than to deal with many tenants (and potentially high turnover) in a fixer-upper building with a lot of units.
The older the building you purchase, the more you will have to spend on repairs and ongoing maintenance. These costs often run much higher than you estimate, when you're less experienced. Additionally, while more tenants mean more people to pay rent, it also means more of a challenge making sure every tenant will make rent payments on time and keep your property in good condition.
So, focus on high-quality properties and reliable tenants, rather than high-quantity.
Screen Your Tenants
At a minimum, tenant screening should include searching eviction records and conducting credit and background checks.
For more thorough tenant screening, you might call previous landlords, ask for proof of income, and search for how tenants conduct themselves online. You might even consider using a service, such as Hemlane, to screen tenants for you.
It is illegal to ask tenants about their race, nationality, religion, sex, sexual orientation, disability status, and arrest records (or in some states, prior convictions). You can't ask prospective tenants whether they have any children—but you can ask how many people will be living in the unit, as you don't want to exceed maximum-occupancy limits, then require any adults to sign the lease agreement.
Consider Your Rental Property a Business
Treat your rental property as a business, not a hobby.
To start, keep rental finances separate from your personal finances. Maintain detailed records of transactions related to your rental property, or use a service that tracks those transactions for you.
Carefully follow all landlord-tenant laws and consistently enforce the rules your tenants agreed to in your lease. You will need to communicate with your tenants about repairs, late rent, and other issues, or you'll need to hire somebody to handle these tasks for you.
The bottom line? If you want to make money as a landlord, you have to take the job seriously and understand the legal and financial commitments you must make.