When you rent property as a landlord, you want to find good tenants, simple as that. High-quality tenants will take care of your property, pay their rent on time, and follow the terms of their lease.
These factors serve as the foundation for making a positive return on your investment. Plus, good tenants tend to stay longer, which reduces the time and money you spend on turnover.
So while you might be tempted to just pick the first tenant that comes along to generate cash flow on your rental property, we suggest you ignore that temptation. Renting your unit to unqualified tenants might result in costly, time-consuming problems down the road.
Think about it. If you choose a tenant who fails to pay rent, forcing you to pursue eviction, the situation could take weeks or even months to fix. In the meantime? You don't earn anything on your rental, but you do keep eating expenses such as insurance, taxes, financing, and more.
Finding a great tenant doesn't have to be complicated or time-consuming. While high-quality tenants can come from anywhere, in today's world, most landlords find tenants through online rental listings. They're accessible, they're free or low-cost, and they're used by millions of people looking for a new place to live.
Let's discuss how to find good tenants for your rental property. Your search will involve several concepts, including nailing the online rental listing details, establishing a comprehensive screening process, and building a relationship of mutual respect with your tenants can go a long way.
Best Property Management Software to Find Good Tenants—Top Picks
---
| | | |
| --- | --- | --- |
| | | |
| | | |
| | | |
| 14-day free trial. All plans have a $28/mo. base fee. Basic: Additional $2/unit/mo. Essential: Additional $12/unit/mo. Complete: Additional $32/unit/mo.* | Unlimited Plan: Free, Unlimited Plus: $7/mo/unit | Free; Starter: $12/mo; Growth: $40/mo |
| | | |
On-Demand Property Management Software
14-day free trial. All plans have a $28/mo. base fee. Basic: Additional $2/unit/mo. Essential: Additional $12/unit/mo. Complete: Additional $32/unit/mo.*
Free Landlord Software With Tenant Screening
Unlimited Plan: Free, Unlimited Plus: $7/mo/unit
Landlord Software for Listing, Screening and Collecting Rent
Free; Starter: $12/mo; Growth: $40/mo
What Is a Good Tenant?
---
When you're looking for good tenants, there are a few key qualities you should keep an eye out for:
Reliability. Can the tenant be counted on to pay rent on time, every month?
Respect. Does the tenant treat your property with respect? Are they likely to cause damage or disturb the peace? Will they damage your property beyond normal wear and tear?
Rules. Will the tenant follow the rules set out in the lease agreement?
References. Does the tenant have good references from past landlords? What do you hear? Are they easy to get along with? Have they caused disturbances?
No criminal history. Does the tenant have a criminal history? If so, is their legal trouble recent? Does it pose a risk to you, your property, or other tenants?
No eviction history. Has the tenant been evicted in the past? If so, why?
Stable income and employment history. Does the tenant have a stable income and employment history? Do they earn enough to cover the rent? Are they likely to lose their job or have their hours cut back?
Good credit score. A good credit score is one indicator that shows the tenant is responsible with their finances.
If you can find prospective tenants who meet most or all of these criteria, you're on the right track. Possessing these qualities can help you avoid many of the common problems that landlords face, resulting in a good tenant-landlord relationship … and more stable cash flow for you.
Related: Which Type of Real Estate Investment is Right for You? 8 to Know
What Types of Concerns Do Landlords Have About Prospective Tenants?
---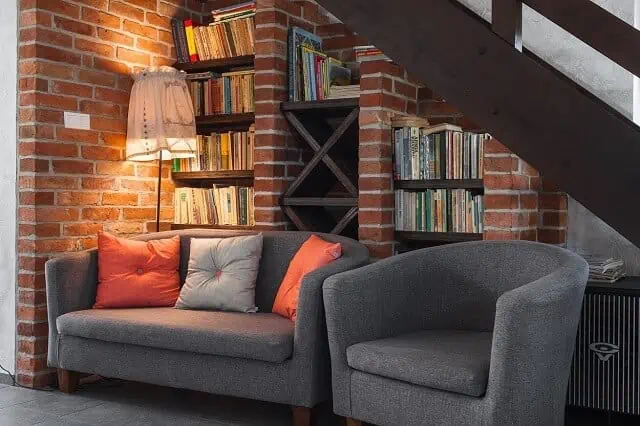 Landlords always hope tenants will abide by their agreement to pay rent on time, keep the property in good condition, and act safely.
Unfortunately, this isn't always the case.
Sometimes rent isn't paid or is late because a tenant simply doesn't have the money. Other times, it's forgetfulness or time constraints. For the second two reasons, you can prevent the issue by using a rent collection app or software that allows your tenants to set up recurring payments online.
As far as keeping the property in good condition: Sometimes property damage is entirely a tenant's fault. For instance, they might have an unauthorized pet that scratches doors or stains a carpet. But in other situations, a problem isn't the residents' fault and it worsens because they struggle to get a hold of you or a maintenance crew member. For example, a leaky pipe might cause more damage the longer it goes unresolved.
In the second scenario, it helps to have a streamlined, online maintenance request system so these issues can be addressed promptly.
But what about the tenant who can't afford rent, the one prone to causing damage, and the one that makes other tenants feel unsafe? These and other concerns about prospective tenants can be alleviated by thorough tenant screening.
Related: 6 Ways to Invest in Apartment Buildings [w/Minimal Effort!]
How Do You Attract Good Tenants for Your Rental Property?
---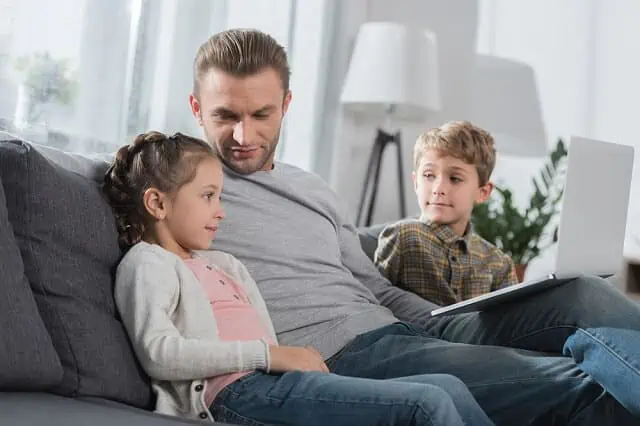 Renters are looking for the best properties, and landlords are looking for the best tenants. So if you're wondering how to find good tenants, follow the steps below.
Establish your preferred applicant criteria
Lay out what you're looking for and who the ideal tenant is for your property.
For instance, are you looking for quiet tenants, or do you live in a college area where noise is expected? Are you renting a pet-free building, or are small animals allowed? What credit score is high enough for you?
Build a complete picture of the ideal tenant you're trying to attract. Just be realistic: You don't want your rental properties sitting vacant while you search for unicorn residents.
Charge below-market rent
Charging below-market rent gives you a better selection of prospective renters, increasing your chances of finding a good tenant.
In many cases, you're better off in the long run with a well-behaved tenant who pays below-market rent on time each month than a troublesome tenant who frequently falls behind on higher rent payments.
Check what comparable competitors are charging, either through their websites or through tools such as Zillow's Zestimates. Be competitive, rather than greedy, and you can land excellent tenants.
Advertise to generate interest
When looking to advertise your rental property, use powerful keywords in the title to attract tenants. Also include pertinent information such as price, number of bedrooms, number of bathrooms, property type, and amenities.
Make sure the rental property covers the best features of the property for rent, such as:
Is it near downtown?
Does it have access to public transportation?
Does it have gated parking?
Does it come with an assigned parking spot?
Is there an on-site gym or swimming pool?
Which schools are nearby?
Any parks within walking distance?
Does the property have new appliances, a patio, high ceilings or other desired amenities?
Take great pictures (and videos, if possible) to show off your space. The fewer surprises potential tenants come across during the showing, the more time everyone will save.
Post your advertisements on multiple platforms. Some of the best rental listing sites are Zillow, Avail, Apartments.com, and Hemlane. The more people who see your advertisement, the better.
Most sites will let you list your property for free. However, if you want to get aggressive about drumming up more views, some sites allow you to pay for a premium listing.
The more interest your listing receives, the pickier you can be in choosing a great tenant. (And the greater sense of urgency for the prospective tenant to sign a lease, lest someone else swoop in and take the unit.)
Set expectations upfront with the tenant
Tenants don't always thoroughly read the details of their lease agreements, so there are a few ways to make sure they're at least absorbing the most important details:
Reiterate key points verbally or in an email.
Bold important sections in your lease to draw attention.
Read the lease together to ensure they have reviewed it all.
Give your tenants a few options for how to quickly contact you if they have further questions in the future. Some people are fine simply emailing back and forth, while others would prefer a callback to ensure you've received their message.
Conduct a comprehensive screening process
Tenant screening for things such as criminal records, credit score, and eviction history can be time consuming. It will save you a significant amount of time if you use a reliable tenant screening service.
Zillow Rental Manager, Avail, Apartments.com, and Hemlane are a few examples of platforms that can conduct tenant screening for you. These types of services typically are free to landlords, though they might charge renters a small fee.
Fortunately, renters can usually reuse the tenant screening reports for a few months if you decide they aren't great tenants for your property and they need to apply elsewhere.
Be consistent with your tenant screening and treat all potential tenants the same.
Verify employment history, including current pay stubs
Residents need some form of income to afford their monthly rent. A strong employment history can also be a sign of tenants' reliability.
Check that the employment history an applicant lists is accurate. Consider asking for current pay stubs to verify their income.
Check credit history
A credit score can be a good indicator of how likely an applicant is to make on-time payments, including the rent they would pay you. Thus, it's common to include credit scores in tenant screening.
These can be done as "soft" pulls that don't negatively affect the tenant's credit score.
While you don't necessarily need tenants with excellent credit, a good score and a decent amount of history should provide peace of mind.
Check for a criminal record
The Fair Housing Act (FHA) states that you can't discriminate against renters because of the following:
Race
Disability
Color
National origin
Religion
Familial status
Sex (including gender identity and sexual orientation)
While people with a criminal record aren't a protected class, having a hard rule against renting to tenants with any type of record might be seen as discriminatory on the basis of race, as some races are incarcerated at a disproportionately high rate.
Moreover, the Department of Housing and Urban Development (HUD) states that you can't deny a renter just based on arrest, as it's not the same as being convicted of a crime.
Landlords can sometimes use convictions as part of rental decisions, however, particularly if the potential tenant was recently convicted and you have reason to believe the tenant could jeopardize the safety of other renters.
For example, if you run a criminal background check and find that a prospective tenant was convicted of a nonviolent misdemeanor a decade ago, you probably don't have a strong case for denying that application. However, if you find that the applicant was more recently convicted of a violent crime against a fellow tenant, you would have a much more valid argument on your hands.
Run an eviction report
Prior evictions don't show up on criminal records (as they are civil cases) or credit reports. If you want to find out if past landlords evicted a tenant you're considering, you should run eviction reports as part of your tenant screening.
An eviction history report will let you know whether a renter has been evicted somewhere in the U.S. Note: Evictions stay on reports for seven years; you can't use evictions older than that when evaluating prospective tenants.
Schedule in-person viewings
In-person viewings give you a chance to meet the person face-to-face and develop a first impression of your potential renter.
Did the potential tenant arrive considerably late, or were they even a no-show? That's not enough reason on its own to deny a tenant, but it is a red flag.
You can ask casual questions as you show the space, but make sure you are consistent in asking all potential tenants the same questions.
In-person viewings also allow you to answer tenant questions right away.
Ask for prospective tenants' references
You can ask for landlord references from a previous landlord to confirm whether a person is being honest about their previous rental history and whether they were good tenants.
Some landlords stick to facts that can be proven, such as the dates tenants lived in their property, so they aren't accused of slander. Others are more willing to go into detail about whether they considered someone a good tenant.
You might be able to verify some information through social media profiles and Google searches.
You can also ask for non-landlord references if you would like to hear from others who can vouch for a person's character. Just don't go overboard and ask for an unreasonable number of references, as that might discourage great tenants who simply don't want to deal with the hassle.
Maintain compliance with fair housing laws, credit laws, and local laws
In addition to abiding by the aforementioned Fair Housing Act that prohibits discrimination against protected groups, landlords must also obey the Fair Credit Reporting Act (FCRA). This act explains how a landlord can and can't use a tenant's credit history in a tenant screening process.
The landlord must obtain the renter's permission to run a credit report, disclose the information the credit reporting agency used, and tell the potential tenant if information from the report was the reason they aren't approved as a resident.
Landlords also must educate themselves about, and follow, state and municipal laws, which can vary.
Related: 9 Best Tax-Advantaged Investments & Accounts to Build Wealth
How to Find Good Tenants With Online Rental Listings
---
Great tenants can save you from headaches, but determining just how to find these good tenants can be tricky when dealing with online listings. Our top suggestion?
Get your listing in front of as many interested potential renters as possible
Using a combination of free and paid websites can help get your property enough attention. Consider posting on social media (particularly Facebook Marketplace) as well.
Services such as Hemlane, for instance, advertise your rental listing on numerous top rental listing websites with one click, and even track which websites are attracting tenants to your rental.
You can use the service to send interested tenants to your rental listing website to book showings and complete an online rental application with a comprehensive credit and background check.
For ongoing listing management, the service provides you with alerts and filters for upcoming rental vacancies in your real estate portfolio so you can prepare for turnover.
Hemlane, specifically, also stores property and rental unit details, meaning you only need to adjust the rental rate and available date before posting it across dozens of real estate listing sites simultaneously.
On-Demand Property Management Software
Hemlane | All-In-One Property Management
14-day free trial. All plans have a $28/mo. base fee. Basic: Additional $2/unit/mo. Essential: Additional $12/unit/mo. Complete: Additional $32/unit/mo.*
Hemlane offers property management services in three packages using per unit pricing with no unit minimum.
The service offers leasing tools to find qualified tenants, local support to connect you with agents, repair coordination with 24/7 US-based support for tenant requests and management tools for property management.
Free 14-day trial to start. Afterward, pricing starts at $30/month, allowing landlords to structure their management of 1-100 units flexibly.
Pros:
Clear and transparent pricing, no nickel and diming

Access to nationwide local leasing agent partner network

Listing syndication with dozens of sites

Tenant screening

24/7 repair coordination
Cons:
Not designed for landlords seeking full-service property management

Not suitable for short-term/vacation rentals

Not meant for portfolios over 100 units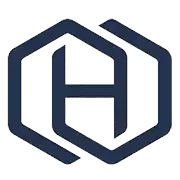 * Pricing reflects annual billing. With monthly billing, all plans have a $34/mo. base fee. Basic: Additional $2.50/unit/mo. Essential: Additional $15/unit/mo. Complete: Additional $40/unit/mo. No credit card required for free trial.
Related: Best Video Intercom Systems for Apartments and Office Buildings
7 Prospective Tenant Red Flags (How to Avoid Bad Tenants)
1. Bad credit
---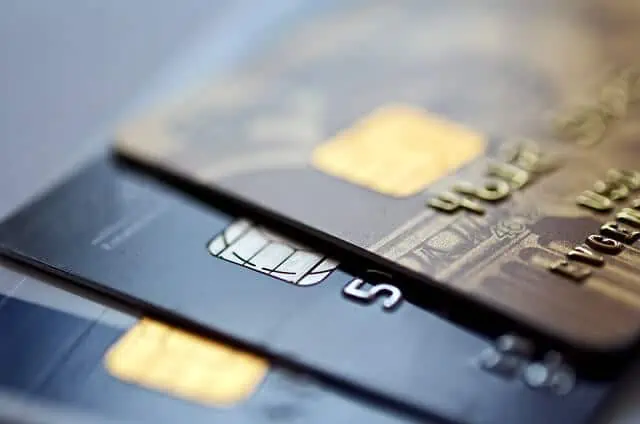 No credit or a bad credit score can be a sign of an unreliable tenant. If someone has a history of not paying bills, it isn't a huge stretch to worry that person might not be timely in paying rent every month.
2. In a hurry to find a new place
---
A tenant might have several legitimate reasons for being in a hurry to find a new place. The applicant might be escaping an abusive relationship or starting a new job nearby.
However, some reasons might be a cause for concern. A couple could be moving out without notice, putting their previous landlord in a bad situation. They could be moving because of financial issues.
While these and other reasons alone might not be enough to disqualify a tenant, it's still worth a landlord's time to determine why renters are looking for a fast move.
3. Difficult to coordinate with
---
Is it difficult to get in touch with a prospective renter? Then it's worth wondering whether they also will be challenging to communicate with when there's an issue over a charged fee or maintenance work that must be done.
Were they late to the showing? Perhaps the tenant is temporarily extra busy, but it also could be a sign that the applicant is unorganized or careless.
4. Previous issues with other landlord references
---
You might discover issues when you ask previous landlords about their rental history with a tenant.
For example, the applicant might have a history of late payments. Other tenants might have frequently complained about the person. Or they might have caused substantial damages to the property.
If a landlord gives a particularly glowing review about who they say was a great tenant, do a quick double check of the phone number given to you. Specifically, make sure that's actually the past landlord and not just a friend of the potential tenant.
5. High rent-to-income ratio
---
If your property's rent is too high for a potential tenant, it won't do either of you any good to have them living above their means.
Some landlords look for a tenant's minimum income to be at least 2.5x the monthly rent. Just remember that tenants might have multiple income streams. For instance, college students might have low incomes, but they could be getting rent help from high-income parents.
6. Leave blanks on the application
---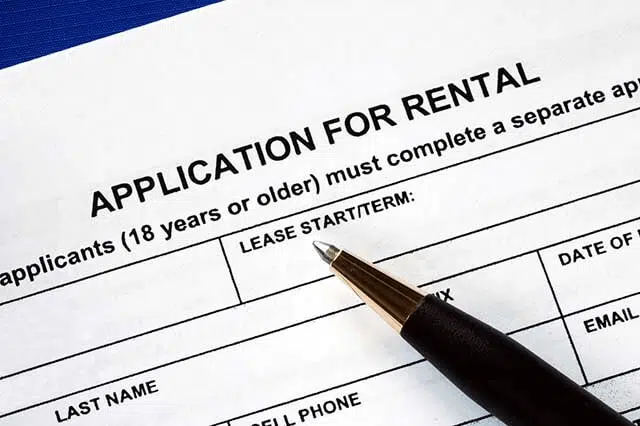 Blanks on a rental application could just be an honest mistake.
However, in a worst-case scenario, blanks on a rental application could mean the person is trying to hide something or assuming a false identity. Or it could simply signal that the applicant isn't very serious and might be wasting your time.
7. Agrees with everything you say
---
If an applicant seems too good to be true and agrees with everything you say, you could have a perfect tenant … or a sign for concern.
It's typical for applicants to ask questions about the property and not just assume it fits their every need. A tenant that's thrilled about everything and has zero questions might not be picky about their housing situation because they're not qualifying for many places.
Related: 19 Best Stock Research & Analysis Apps, Tools and Sites
How to Impress Prospective Tenants
---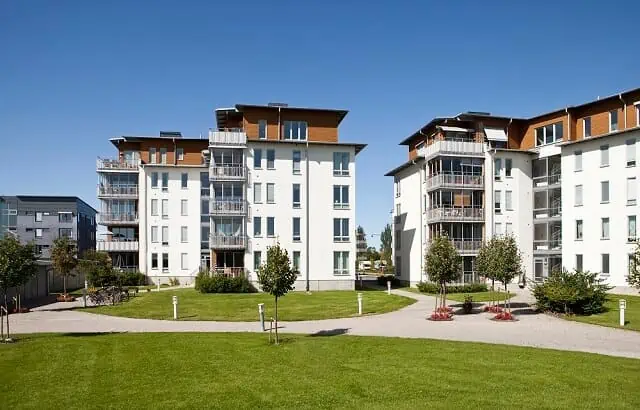 Renting a property is a two-way street. Sure, applicants need to make a good impression on you, but you need to impress potential tenants, too—or else they'll find housing elsewhere.
A few ways to do that:
Respond to inquiries and questions promptly (and professionally)
Just as you might take a potential tenant being unresponsive as a bad sign, they might feel the same way about a landlord. Thus, they'll expect prompt replies to their questions.
If you take several days to answer a message, a potentially good tenant might wonder if it would take that long for maintenance requests or other urgent matters.
Answer within a reasonable timeframe, but also make an effort to respond respectfully and professionally. A rushed, jumbled response might make renters think you're unorganized.
Upgrade your property
Renters want to live somewhere modern and well-maintained. Even minor upgrades can make them choose your property over another.
Furthermore, while virtually all upgrades cost money upfront, many can save you money money in the long run.
Upgrading lighting is one of the easiest ways to make a space substantially more appealing. Ditch the headache-inducing flicking fluorescent lighting for some new LED lights.
Check to see whether it's time to change out flooring or countertops. And if you really want to impress people at showings, upgrade the appliances.
A basic security system can also be great for both you and your tenants. Security systems make renters feel safer, especially in neighborhoods with less-than-stellar reputations. Plus, it can help protect your building from thieves and vandalism, also saving you money.
Add more parking if possible; some renters will avoid properties where they'll have to spend a lot of time hunting down a spot every time they return home.
And curb appeal matters, too. Plant a few flowers or bushes, or apply a fresh coat of paint, to spruce up the exterior.
Make paying rent simple
Paying rent via check can be a hassle for some residents. Some renters only have physical checks because property management asks to be paid that way. And then they need to have stamps and envelopes on hand, or they have to take the time to physically deliver the rent check.
Letting tenants make rent payments online is a major perk. The more options for paying rent, the better. Rent collection software such as Baselane, Hemlane, TenantCloud and Buildium allow tenants to pay via ACH, credit cards, debit cards, sometimes even cash.
Convenience attracts great tenants. Not to mention, online rent services save you time (no driving to the bank!), and features such as recurring payments help give you better peace of mind that rent will be paid on time.
Be familiar with local attractions
You might or might not live in the same area as your investment property. Either way, you should be familiar with the area and what it has to offer.
Tenants might ask questions about the closest place to board public transportation, how far away the nearest grocery store is, or the quality of nearby schools.
Landlords don't just need to sell a potential client on their property, but the surrounding area, too. Talk up local farmer's markets, nearby parks, tasty restaurants that deliver, and more.
Impress your current residents first
People always tell their friends and family what they think about where they live. If your current tenants are happy and recommend your property to others, that recommendation puts you at a significant advantage for landing a great tenant.
Indeed, you might even consider rewarding current residents for new-tenant referrals.
But the opposite is true, too. If you struggle to fill maintenance requests or address other tenant complaints, your tenants will tell other people to avoid your properties.
Have a lease agreement ready to go
In a best-case scenario, a person has gone through your tenant screening system, and you've looked at their rental history. They seem like a good tenant and are ready to sign a lease.
Try to either have a physical lease ready or make it possible for the person to sign the lease online. If you're unable to close the deal in a timely manner, you might miss out on a great tenant.
Related: