If you're a whiskey enthusiast, an investor seeking out new opportunities, or both, now's the time to put whiskey assets on your radar.
Whiskey (or whisky—the spelling actually varies depending on where it's distilled!) can be a profitable long-term investment.
We say it can be because, like any investment, it's no guarantee. And it's not exactly as straightforward as driving over to the closest liquor store, grabbing a random bottle of Jack Daniel's, sticking it on a shelf, and waiting for interested buyers to come knocking on your door.
But you do have a few attractive options at your disposal if you're interested in whiskey investing.
Today, we're going to discuss how to invest in whiskey, and what is involved with each method. We'll also go through the various pros and cons of whiskey investing, discuss a couple of popular platforms, and answer a few other common questions about treating whiskey as an investment.
By the end of this article, you should be able to determine whether whisky investing is for you—and if so, which investment path you'll take.
Is Whiskey a Good Investment?
---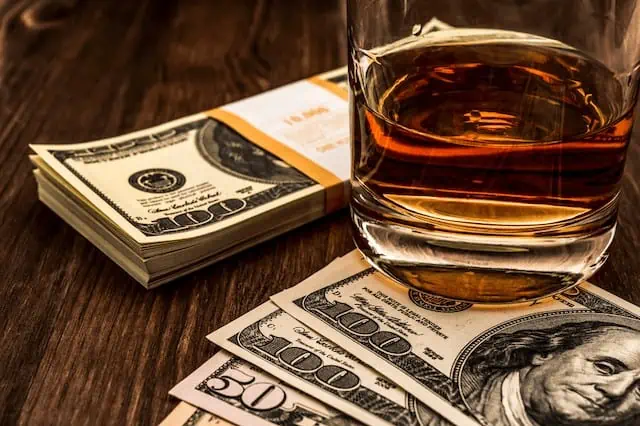 Whiskey can be an excellent alternative investment—an investment that doesn't fall under the traditional categories of stocks and bonds—to add to a well-rounded investment portfolio.
For one, whiskey investing is similar to investing in wine and other spirits in that it tends to be uncorrelated with the stock and bond markets. In other words, it has the potential to go up even if, say, the stock market is going lower, making it a good potential source of diversification that can buoy your portfolio. (Just note that this is truer for whiskey casks and bottles than whiskey stocks, which can be affected by broader stock-market performance.)
Why is this? Well, fine whiskeys are typically enjoyed by wealthier people, whose consumption habits aren't swayed as much when economic turmoil hits. In other words: Regardless of what the economy is doing, rich people usually continue buying luxury goods.
Also, whiskey is a tangible commodity. In other words, you can see, feel, and hold your bottled whiskey (or whisky!)—and most importantly, you can drink it. That not only helps make whiskey a sturdy long-term investment, but it gives investors another way to "cash out."
Just remember: Like with any investment, it's essential to research what you're buying before you buy it. Some whiskey investments have much more upside potential (and/or downside risk) than others. And depending on your budget, risk appetite, and financial goals, your ideal whiskey investments will probably differ from other people's.
Related: 11 Best Stock Advisor Websites & Services to Seize Alpha
How Have Investments in Whiskey Bottles Performed?
---
Whiskey, like any other investment, can experience up years and down years alike. But it's currently in the midst of a long-term renaissance.
Rare whiskey bottles have delivered a 373% return over the past 10 years, according to the Knight Frank 2023 Wealth Report. Knight Frank's Luxury Investment Index shows that rare whiskeys have smashed other alternative investment categories, including cars (185%) and watches (147%) on the high end, and furniture (34%) and colored diamonds (16%) on the low end.
Of course, past performance never guarantees future returns. Fortunately, the whiskey industry in general is benefiting from a favorable environment that could keep performance aloft going forward:
"We continue to assert that spirits are well positioned to capture share of total beverage alcohol (TBA) and that whiskey and tequila in particular remain well positioned to capture share in total spirits," say Wedbush analysts Gerald Pascarelli and Antoine Legault. "Recent data provided from the Distilled Spirits Council of the United States (DISCUS) further reinforces our thesis, as spirits once again gained share of TBA, and bourbon sales accelerated and gained share of the category in 2022."
According to Statista data, worldwide revenues in the whisky segment came to $81.61 billion. It's projected to reach $107.84 billion in 2027—that implies roughly 6% in annual growth each year over the next half-decade.
The whisky market is a long-term investment, however, not a path to quick riches. And along the way, you could muddle through some lean years, like the low-single-digit 12-month return whiskey produced in 2022, according to Knight Frank data.
But like with actually producing whiskey, you can do well if you give rare whiskey investments time to mature.
Related: 14 Best Investment Opportunities for Accredited Investors
What Bottles of Whiskey Are a Good Investment?
---
Again, when you're investing, any ol' bottle of whiskey won't do. Rare and highly sought-after whiskeys perform the best.
Like with any investment, past performance isn't indicative of future returns. But let's look at a few very popular bottles of rare whiskey to get an idea of what you might come across in the whiskey market.
1. Bowmore 'Black Bowmore' The Last Cask 50-Year-Old Single Malt Scotch Whisky
Bowmore "Black Bowmore" The Last Cask 50-Year-Old Single Malt Scotch Whisky comes from Islay's Bowmore distillery, where decades of aging in sherry whisky cask barrels have given it a black color. Scents include orange peel, black cherry, and other exotic fruits. Tastes include hints of mango, passionfruit, acacia honey, chocolate espresso, black truffle, and spice. The single malt scotch whisky has an ABV of 41%.
It is quite expensive, too, usually selling for well more than $100,000 for a 750-milliliter bottle. At time of writing, the average price for this extremely aged whisky was around $133,000 per bottle.
2. Karuizawa Ruby Geisha 38-Year-Old Single Malt Japanese Whisky
Karuizawa Ruby Geisha 38-Year-Old Single Malt Japanese Whisky is an extremely rare Japanese whisky from the shuttered Karuizawa "ghost" distillery in Miyota, a town in Japan's Nagano Prefecture. This strong single malt whisky has an ABV of 54%; drinkers note a balance of sweet and savory flavors, as well as dark oak and spice. It currently prices between $45,000 and $50,000 per 750-milliliter bottle.
3. Yamazaki 55
Yamazaki 55 is another expensive and exceedingly rare whisky from Japan. It was aged for 55 years, partially in Japanese Mizunara oak casks and partially in white oak casks. It was produced in the Yamazaki Distillery—Japan's oldest malt whisky distillery, which was founded by Shinjiro Torii, who founded Japanese brewing and distilling giant Suntory.
Only 100 bottles of this Yamazaki single malt whisky were released, making these uber-rare bottles an excellent (albeit difficult to access) whisky investment, priced at around $915,000 per 750-milliliter bottle. The complex flavoring includes notes of sandalwood, bitter citrus rinds, and a sweet undertone.
Related: 19 Best High-Yield Investments [Safe Options Right Now]
Will a Bottle of Whiskey Increase in Value?
---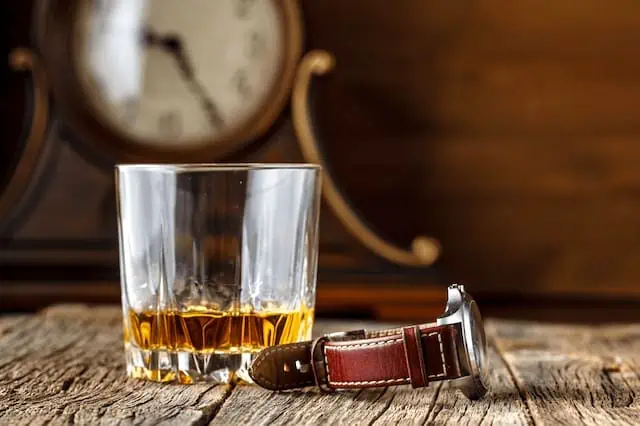 The whiskey market might be growing, but that doesn't mean every individual bottle will be worth more in the future. That's why it's essential for whiskey investors to put in their research before spending a single dollar.
Your best bets are rare or otherwise sought-after whiskey bottles. These are the types of spirits that are most likely to increase in value. And especially if they're rare, as opposed to simply being chic in the moment, your bottles could maintain or grow their value even during difficult economic environments.
How to Invest in Rare Whiskey Bottles, Casks, and Barrels
There are several different ways to invest in whiskey, though they vary widely in complexity, price, and availability to everyday investors.
1. Invest in Whiskey Casks
---
We'll start with one of the most direct whiskey investments: whiskey casks.
Casks are the wooden barrels that are used to store, age, and transport the spirit. You can buy "young" casks (casks that are still in the early stages of maturation, usually up to 12 years) for several thousand dollars each from a trusted broker or distillery. "Mature" casks (older than 12 years) are often considered a surer, more prized investment—but they're not a slam dunk, and they tend to be much more expensive than young casks.
A few considerations when choosing a whisky cask investment:
The distillery. The reputation of the distillery can help or hurt the value of the whiskey. Also, many people will have a difficult time accessing whiskey from a super-premium distillery unless they have an existing relationship and vast sums of money.
The type of whiskey being distilled.
The type of wood being used. Wood will affect the whiskey's flavor profile.
Size. Casks can range from 30 to 950 liters, though the most common cask sizes are barrels (190-200 liters) and hogsheads (225-250 liters).
Desired length of investment. While it's possible to make "short-term" gains (say, three to five years) on casks, it's generally suggested to invest in casks for between 10 and 20 years.
The cost for investing in whiskey barrels is high because there's a lot of care and maintenance that goes into producing the spirit. Filled casks must be carefully stored in the proper environment. When they're not aging something, whiskey casks still must be filled with water and kept out of harsh conditions, then routinely cleaned.
Whiskey distilleries also don't just use any old barrel they come across. They have specific wood types, toasting levels, and seasoning requirements that must be met.
Once filled, the waiting game begins. Whiskey should be held in casks for at least three years before bottling, though many finer whiskeys will require much longer.
And once it becomes time to sell, you'll have to find potential buyers. The value of a cask is based on factors such as age, distillery, alcohol by volume (ABV, which should be above 40%), cask type, and more.
Like with many alternative investments in tangible commodities, the only return you'll get is once you sell. Whiskey casks don't produce dividends or interest.
2. Invest in Whiskey Bottles
---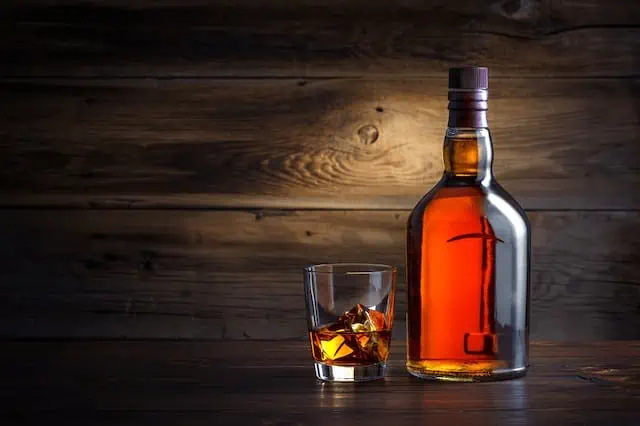 A little less daunting than casks are whiskey bottles. They're much easier to store than a whole cask, and they're a much more cost-efficient way to build a diversified whiskey portfolio.
Whiskey prices run the gamut. But in general, if you're buying whiskey as an investment, you'll need rare whiskey bottles, not commonly found ones. You'll need to research a bottle's fair market value and read analysis about how likely it is to appreciate in value. And while we're at it: You'll also need to know how to differentiate an authentic bottle from a fake one, or you risk losing your hard-earned money to a scam artist.
Once you know what you want, you'll usually have to consult with a specialist to figure out sourcing. Many people get their whiskey from auctions.
Be prepared to pay a hefty price for the best bottles. And because you're spending so much on your investment, you'll want to pony up money to ensure it's insured.
Proper storage is essential, too. The collection should be kept in a dark location (away from sunlight) and somewhere cool, but not too cold. Aim to maintain a temperature between 15°C-20°C (59°F-68°F) and monitor humidity. Too much humidity can damage the labels and cork. Whiskey bottles should be stored upright for the most part, but you need to flip the bottles a couple of times per year to make sure the cork doesn't dry out or disintegrate.
Like with casks, you'll need to find a buyer for your whiskey bottles when it's time to sell. You can typically do this through auctions, to brokers, or in private sales. When it's time to transport your bottles, you'll want to carefully insulate them with layers and maintain temperature and light requirements.
3. Invest in Whiskey Stocks and Funds
---
Sourcing, storing, and selling whiskey casks and/or bottles can be extremely cost-prohibitive and time-consuming. So, those looking for an easier, less complicated method of whisky investing should consider stocks and funds.
The upside of spirits-related stocks and funds is that they're extremely accessible. Simply open your investing app, find the right ticker, and purchase the number of shares you require.
The downside is that virtually all whiskey-related stocks aren't "pure plays." In other words, you're investing in more than just whiskey. High West Distillery parent Constellation Brands (STZ) has other spirits, beer, and wine. Johnnie Walker maker Diageo (DEO) is also involved with Captain Morgan rum, Don Julio tequila, and Guinness. Even Jack Daniel's parent Brown-Forman (BF.B), which is certainly a whiskey company first and foremost, sells other spirits, including Herradura tequila and Finlandia vodka.
There are no direct whiskey funds, either. The best you can do are diversified funds like the USA Mutuals Vice Fund (VICEX)—and even then, VICEX holds not just numerous diversified spirits names, but tobacco companies, beermakers, and even defense contractors.
In other words, these whisky investments have you investing not just in the whiskey market, but other alcohol markets, too. On top of that, their performance can be influenced by what the broader stock market is doing—even if whiskey sales are going through the roof, these other pressures can keep whiskey stocks and funds down.
4. Invest in Whiskey Through an Online Platform
---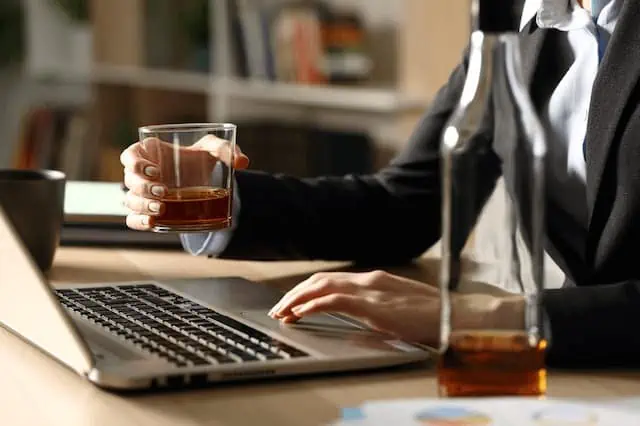 If you'd prefer the more direct exposure to be gained through whiskey casks and bottles, but don't want to deal with the difficult process of buying, storing, and selling the physical assets, you might want to consider doing your whiskey investing through online platforms.
These platforms not only make it easier to invest in whiskey, but they can be substantially more affordable. Indeed, some even allow you to buy fractional shares of whiskey casks and/or whiskey bottles.
Online platforms also offer other benefits, such as access to experienced whiskey investors and traders, and even perks such as tasting events and distillery tours.
Here are our two favorite platforms for investing in whiskey:
1. Vinovest
---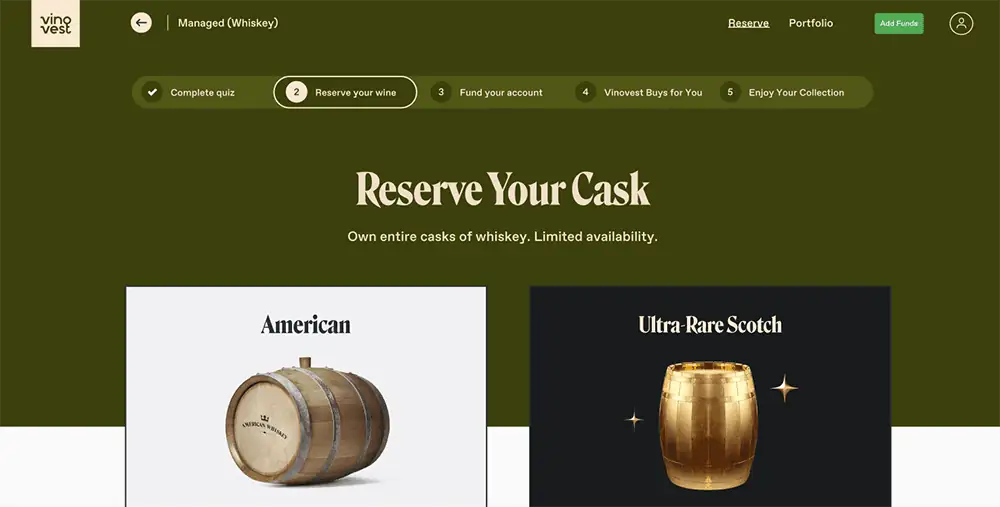 Vinovest is an innovative fine-wine investing platform that's well known among alternative-investment fans—and now, it's a whiskey business, too.
Vinovest allows investors to access American whiskey and Scotch whisky brands including Benriach, Highland Park, The Macallan, The Ardmore, and Lagavulin.
Whiskey investing is done through managed portfolios. Simply start by funding an account (with as little as $1,000) and indicating whether you prefer to invest in American whiskey or Scotch whisky, and Vinovest will help you craft a whiskey portfolio. Just note that Vinovest only deals in whole casks, not fractional cask ownership nor bottles.
Vinovest handles authenticating, storing, and insuring your casks. The expert team can provide guidance in helping you pick the best ones. When it's time to sell (Vinovest suggests two to four years, but the term can be longer), the platform will help find interested buyers and negotiate the highest price for your cask. Or, if you'd prefer to put your cask to personal use, you have the option to have your whiskey bottled.
Vinovest has four investment tiers, which are determined by balances invested across both whiskey and wine. All tiers include whiskey facility tours and tastings, virtual whiskey tastings, and the ability to blend and bottle your barrel for consumption. Past that, Vinovest investors also enjoy the various Vinovest benefits attached to each tier:
Starter ($1,000 minimum balance, 2.50% annual fee): Basic account that provides access to Vinovest's world-class wines and insurance.
Plus ($10,000 minimum balance, 2.35% annual fee): Includes benefits of Starter tier, but adds access to portfolio reviews, some wines not available in Starter, and early access to other additional benefits.
Premium ($50,000 minimum balance, 2.15% annual fee): Includes benefits of Plus tier, as well as wine futures, customized portfolio construction options, full access to auction-only wines, and exclusive invitations to Vinovest wine tastings and events.
Starter ($250,000 minimum balance, 1.90% annual fee): Includes benefits of Premium tier, as well as access to Vinovest's most exclusive wines, personalized quarterly portfolio insight reports, and access to the Vinovest Advisory Council.
You can learn more or sign up at Whiskeyvest.
Fine Wine Investing
Vinovest | Invest in Fine Wine + Whiskey for Only $1,000
Minimum investment: $1,000. Fees: Management fees range from 1.90% to 2.50% depending on investment tier.* Trading fees vary.**
Vinovest allows you to invest in fine wine and whiskey—investments that aren't correlated with the stock or bond markets.
Initial questionnaire helps Vinovest build and manage a wine portfolio based on your investment goals.
Talk with a portfolio advisor to learn more about wine investing or improve your portfolio.
Low $1,000 minimum balance required to start.
Special offer #1: If you refer a friend to Vinovest, you and your friend will each enjoy three months of fee-free investing once your friend funds their account.
Special offer #2: Receive 5% off all management fees if you enable auto-investing.
Pros:
Relatively low investment minimum

Good liquidity

Reasonable fees for high account balances
Cons:
High fees for low account balances

Early liquidation fees might apply

Prospective investors might miss some fee information; fee disclosures spread across multiple pages in FAQs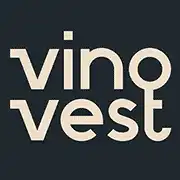 * Starter ($1,000 minimum balance) charges 2.50% annually. Plus ($10,000 minimum balance) charges 2.35% annually. Premium ($50,000 minimum balance) charges 2.15% annually. Starter ($250,000 minimum balance) charges 1.90% annually. ** 2.5% buy-side trading fee (includes three months of storage). 1% sell-side trading fee. 1.5% annual storage fee, billed monthly.
Related: 11 Best Stock Portfolio Tracking Apps [Stock Portfolio Trackers]
2. Vint
---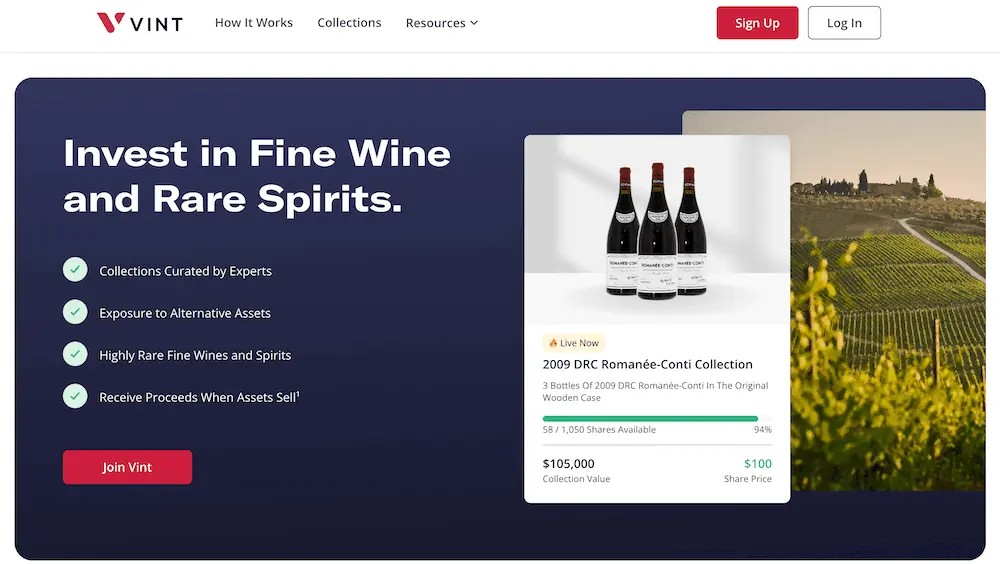 Vint, like Vinovest, is perhaps also better known for its fine wine offerings, but you can choose a rare whiskey investment (or several) as well.
Vint allows investors to choose from expert-curated collections of American whiskey and Scotch whisky, where they can own shares of "blue-chip" bottles as well as emerging investment-grade beverages.
Vint sources investment-grade spirits, then securitizes them with the SEC, which allows Vint users to buy fractional shares in each offering. So for instance, a whiskey collection might have a value of $100,000, and investors will be able to buy in at $50 per share. (And if a collection opens to investors but doesn't receive enough funding, anyone who bought shares will have their money returned.)
Vint tackles everything: It sources, transports, insures, and stores wine until it's time to sell—at which point it looks for qualified buyers among its merchant partners, auction houses, and other private buyers. When that happens, shareholders are given a pro rata share of profits, minus fees.
Just note that currently, the only way to cash out is for Vint to sell a collection; there's no way to sell your shares early. Vint says holding periods range between one and seven years. That means it's an illiquid alternative investment that will keep your money wrapped up, so only invest funds you won't need for a long time.
Vint's simple user interface allows you to view vital details of current and past collections, and track your holdings' performance. And while investing in spirits can be expensive, Vint offers much more reasonable minimums than many whiskey investment platforms—sometimes as low as $10 per share, though most collections are priced at $50 or $100 per share. Non-accredited investors are limited to investing no more than 10% of their net worth or annual income in a single offering, and no investor can own more than 20% of a single collection.
Rather than annual fees, Vint takes a one-time sourcing fee that varies between 0% and 35% of the gross offering proceeds, depending on the collection. (Vint's most recent disclosure, which includes data up through November 2022, says the average sourcing fee across all fully subscribed offers was roughly 10%.)
Also worth pointing out is that Vint puts its own skin in the game, buying between 0.5% to 10% of every offering. "Skin in the game" is important to many investors because it demonstrates that management's goals are aligned with shareholders.
You can learn more or sign up at Vint.
Best for Securitized, Fractional Wine Investing
Vint | Securitized Fine Wine Investing
Minimum investment: As low as $10. Fees: One-time sourcing fee (between 0%-35%, varies by collection, averages ~10%).
Vint is a fine wine and spirits investment platform that allows users to buy SEC-qualified shares of elite alcoholic beverages from around the world.
Open to accredited and non-accredited investors alike.
Very low barriers to entry, with minimum investments often ranging from $50 to $100 per share, and sometimes falling as low as $10.
Pros:
Extremely low minimum investment (shares as low as $10)

Vint invests alongside shareholders

Simple user interface
Cons:
Potentially very high fees

Extremely illiquid investment (1- to 7-year holding periods, no secondary market for shares)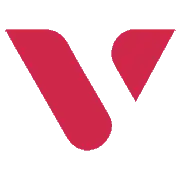 Related: 20 Best Investing Research & Stock Analysis Websites
5 Things to Consider When You Invest in Whiskey
---
1. Sourcing Whiskey Yourself Can Be a Challenge
Sourcing rare whiskeys is challenging without having good connections, which most everyday investors don't have. And even if you find great whiskeys at auction, it's easy to be outbid.
2. Storing Whiskey Can Be Costly
You can't just chuck your valuable whiskey investments into a cupboard and call it a day. Proper storage—the right temperature, light, and humidity levels—is necessary … but also cost-prohibitive to many everyday investors.
3. How Much Money You Can Commit to Your Whiskey Investment
If you're buying whiskey directly, your price isn't just the price of some bottles or a cask—you're also looking at buying, storing, selling, and shipping costs, whether you're financing them directly or they're baked into platform costs.
For many, the most affordable whiskey investing options are either through whiskey stocks and funds (a very indirect way of buying) or through crowdfunding platforms (a more direct method).
4. Whiskey Investing Can Be a Long-Term Commitment
Have you ever heard of a whiskey day trader? No? That's because they largely don't exist. Whiskey isn't a quick-flip type of product, so don't expect to see a return on your investment right away—or even in a few months. It's normal to wait for years before you can sell your whiskey for a decent profit.
5. Whiskey Bottles From Sought-After Brands Are Worth More
You can invest in any whiskey you like, but that doesn't mean it will be a good investment. Rare whiskeys are almost always going to perform far better than common whiskeys. "What whiskeys are rare?" Well, consider referring to resources such as the Rare Whisky Icon 100 Index. The Rare Whisky Icon 100 Index, by Rare Whisky 101, is a collection of "100 iconic collectors' bottles [that] are highly sought after and regularly traded at auction in the U.K."
FAQs About Whiskey Investment
---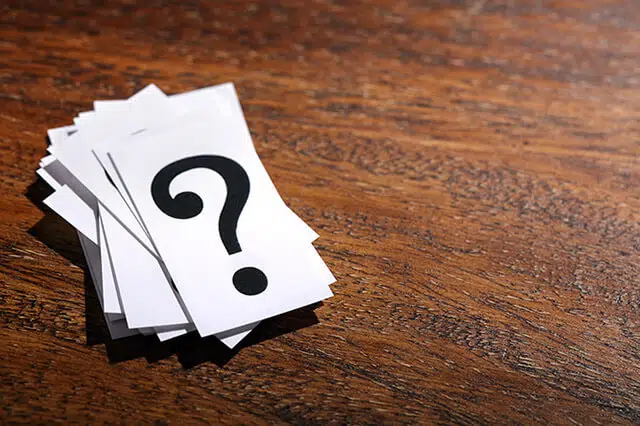 Is it whisky or whiskey?
Whether one should spell the spirit as "whisky" or "whiskey" depends on where it was distilled. Whisky without the "e" refers to Scottish, Japanese, or Canadian spirits. Whiskey with the "e" refers to those distilled in the United States and Ireland. And regardless of how you spell it, the pronunciation remains the same.
Also, don't get too hung up on the spelling. Unless you're writing for whiskey aficionados or the Scotch Whisky Association, a mix-up is unlikely to be considered a grave faux pas.
How many types of whiskey are there?
The answer to this question depends on who you ask and how you ask it.
If you break it down by producers, the main countries known for this spirit include Scotland (Scotch whisky), Ireland (Irish whiskey), Canada (Canadian whisky), Japan (Japanese whisky), and the U.S. (bourbon), but plenty of other countries make whiskey in some capacity.
You can also break whiskey down into classifications based on which grains are used, including wheat, corn, barley, sorghum, and rye whiskey.
They can also have other clarifications, including:
Single malt (produced by a single distillery using malt barley)
Single grain (produced by a single distillery using one grain, such as wheat or corn)
Blended malt (produced from two or more single malt whiskeys from different distilleries)
Blended whiskey (produced from two or more whiskeys from different distilleries)
Single-barrel or single-cask (each bottle comes from just one barrel, rather than a pooled combination of barrels, which is typically done for consistency)
Barrel proof (the whiskey is bottled at no more than 2 degrees of proof lower than when it was pulled from the barrel)
While most whiskey-producing countries make several styles of whiskey, some are more popular in certain areas than others. For example, American distilleries have a heavy focus on bourbon, but rye whiskey is also popular. Irish whiskey has an extra category referred to as "pot still whiskey," which combines malted and unmalted barley. To be called Scotch whisky, it must be produced in Scotland.
What is the difference between single malt and double malt Scotch whisky?
A single malt Scotch whisky is produced at one distillery and is traditionally made with barley and water. In contrast, a double malt Scotch whisky is made at two distilleries and then blended, and it might include multiple types of grains.
Related: