Hip-hop and rap artists frequently talk about "the Benjamins," aka $100 bills. Most of us don't need to carry a huge wad of $100 bills in our pockets to get by, but sometimes, having an extra $100 can make life a lot easier.
Maybe you know you'll be a little short at the end of the month to cover all of your bills. Or maybe you just want to take advantage of a special sale to buy something fun. Whatever the reason, you need some extra cash to the tune of at least $100.
So, how do you get that hundo in a hurry? I've compiled a list of several strategies that can help you make money quickly—some of which you can even do over and over again.
If you're ready to rake in the Benjamins, try out these opportunities.
Ways to Make $100 Fast—Our Top Picks
---
| | | |
| --- | --- | --- |
| | | |
| | | |
| | | |
| Get started with the Plynk app for free; some features may require a fee in the future. | $197. ($50 coupon off $247 price applied at checkout.) | |
| | | |
Investment App for Beginners
Get started with the Plynk app for free; some features may require a fee in the future.
Make Money Through Etsy
$197. ($50 coupon off $247 price applied at checkout.)
How to Make Money Fast Online
---
Not a people person? No worries. It's easy to make some extra cash online.
1. Sell Unused Gift Cards
---
Sometimes, people just miss the gift-giving mark and give you a gift card for somewhere you would never go. No vegan is hoping for a gift card to a steakhouse. Even if you receive gift cards to places you enjoy, sometimes you would rather use the value of the gift card more responsibly. Good news! You can ditch those unused gift cards and instead get stocks in top companies.
1. Plynk™ Invest
---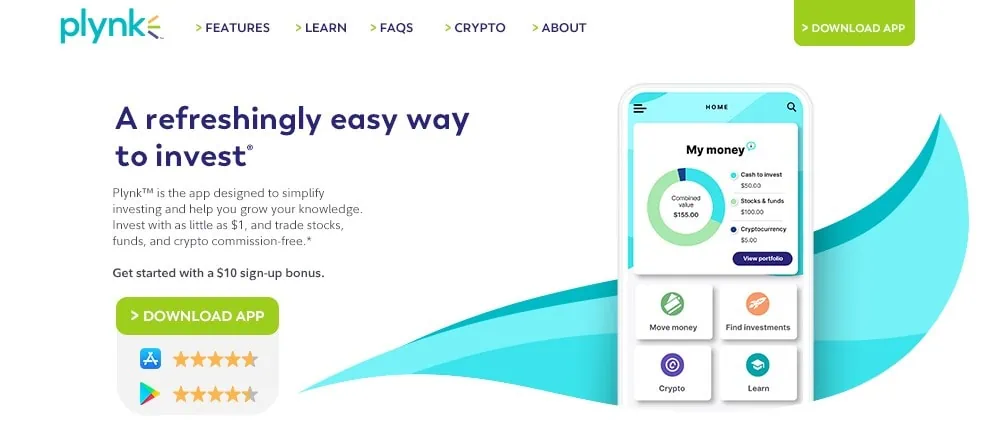 Plynk™ is an app designed to help you start investing and learn along the way, and they're currently offering up to $60 in bonuses for new accounts.
The Plynk app helps beginner investors put their money into an investment portfolio. Specifically, Plynk offers access to a selection of stocks, ETFs, mutual funds and crypto—all starting at a single dollar. The platform uses straightforward, easy-to-understand language to explain investing concepts. No jargon. No complex charts and tables. Just simple-language tips and how-tos.
One of Plynk's most interesting features involves, of all things, gift cards. Specifically, you can redeem unused gift cards for money that you can use to buy stocks in your favorite companies.
If this sounds interesting to you, consider opening an account with Plynk. To make it more worth your while, they have a few special offers.
Simply open an account and link your bank account to get a $10 sign-up bonus. Plynk is also offering a special bonus promotion through Dec. 14, 2023. If you make a deposit, Plynk will double it up to $75. Customers must have a minimum of $25 in net deposits during the promotional period to receive a match. That means you may be eligible for up to $85 in signup bonuses from Plynk by taking qualifying actions.
Read more in our Plynk review.
Investment App for Beginners
Plynk™ Invest | Helping Beginning Investors Get Started
Get started with the Plynk app for free; some features may require a fee in the future.
Start investing for as little as $1.
Answer just a few questions, and find suitable investments for your needs.
Invest in stocks, exchange-traded funds (ETFs), mutual funds and crypto commission-free**.
Plynk™ lets you redeem unused gift cards for money that you can use to invest in your favorite companies.
Signup bonus: Plynk offers two signup bonuses worth up to $85 combined: (1) Plynk will match up to $75 in net deposits made to your account through Dec. 14, 2023, subject to certain terms; (2) Plynk will pay a $10 sign-up bonus for downloading the Plynk app, opening an account and linking a bank account as a new customer (or existing customer who hasn't previously linked a bank account).
Pros:
Designed for beginning investors

Redeem unused gift cards to invest

Helpful educational resources
Cons:
Some features may require a fee in the future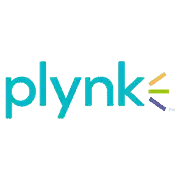 * Investing involves risk. ** Commission-free applies to U.S. equity trades, exchange-traded funds (ETFs), and Mutual Funds (MFs) for Digital Brokerage Services LLC (DBS) retail clients. Expenses charged by investments, interest charges, or other expenses for transactions still apply. See https://plynkinvest.com/disclosures/fee-schedule for details. Separate expenses for crypto apply. See https://plynkinvest.com/disclosures/crypto-fee-schedule for details. 1105749.1.0
Related: The 9 Best ETFs for Beginners
2. Create a Digital Product
---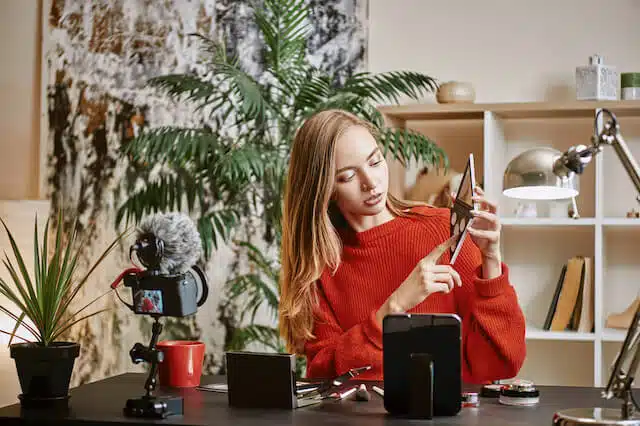 Creating a digital product is an excellent way to build a passive income stream. Once you have a product and post it for sale, all you have to do is collect the money.
For instance, if you consider yourself an expert on a topic, you might create an online course. Of course, creating a quality curriculum could take a lot of time, and some subjects might become outdated.
Instead, you could make a more evergreen product.
One option is creating digital products and selling them on Etsy, one of the most popular online marketplaces for original items. And don't worry: You don't need to be a professional graphics designer to do this. Anyone can take an Etsy E-Printables online course to learn how to create and sell a product. Check out the course in the product box below to learn more.
Etsy Printables Course
Etsy E-Printables Course | Earn Up to 4 Figures Per Month
$197. ($50 coupon off $247 price applied at checkout.)
Create Etsy printables to earn up to four figures per month of passive income.
Leverage the popular online crafts marketplace to create and sell your own printables products.
Teens can enroll in the Etsy E-Printables course with their parents and learn how to get their own Etsy store up and running to make passive income.
3. Take Advantage of Sign-Up Bonuses
---
There's nothing closer to "free money" than sign-up bonuses. The bigger the bonus, the better. Ideally, you want to sign up for a product that can continue to help you make money.
If you're looking for an app that will give you a solid cash bonus and continue to help you financially, our top pick is the SoFi Checking and Savings Account.
SoFi Checking and Savings Account ($50 to $250 in Free Cash)
---

The SoFi Checking and Savings Account sounds like your run-of-the-mill bank account, but it's more: It's also a high-yield savings account that earns 10 times the national average percentage yield (APY) and more than the average high-yield account. Better still, it boosts your ability to save right off the bat by rewarding you with $50 to $250 upon sign-up.
Sofi Checking and Savings covers all of the basics: no monthly account fees, no minimum balances, and website and mobile app access. But it also has several perks that match or top the competition. Features include:
And right now, you can get a head start on your savings with qualifying direct deposits.
→ How to get your free cash with SoFi
First, you'll need to Sign up with SoFi. Then you'll receive $50 in bonus cash if $1,000.00 to $4,999.99 is sent to your account within a 25-day period, starting from when you receive the first direct deposit. That number jumps to $250 when you receive $5,000 or more.
The higher cash bonus requires you to hit an admittedly high threshold, but the $50 is still a reasonable bonus for a much more manageable threshold.
SoFi Checking and Savings
SoFi's Checking and Savings Account is a free, no-monthly fee account that offers an above-average yield on the savings side, and up to 15% cash back when using your checking account's debit card.
SoFi's high-yield savings account currently pays 4.60% APY, which is 10x the national average savings rate, and higher than the average high-yield rate.
Available FDIC insurance of up to $2 million is 8x the typical insured amount at most financial institutions.*
Round up debit card purchases, and the excess is automatically sent to your savings Vault.
Special Offer: If you set up a qualifying direct deposit within the promotion period, you can earn up to a $250 cash bonus.**
Pros:
No account fees

Above-average yield (4.40% APY) on its high-yield savings account

Offers up to $50 of overdraft coverage with minimum monthly direct deposits in place

Round-ups

Up to $2 million in FDIC insurance
Cons:
Not as competitive yield as other banking institutions

High direct deposit threshold for maximum cash bonus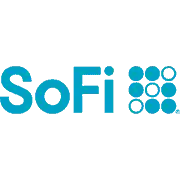 * Qualifying direct deposits are calculated within a 25-day evaluation period that starts upon reception of the first direct deposit. Customers receive a $50 bonus if $1,000.00 to $4,999.99 is direct deposited into their account, and a $250 bonus if $5,000 or more is direct deposited. ** SoFi provides up to $250,000 in FDIC insurance. Insurance on any amount between $250,000 and $2 million is available by enrolling in the SoFi Insured Deposit Program.
Related: 11 Best Investment Accounts [Types for Beginners to Use]
4. Sell Unwanted Items
---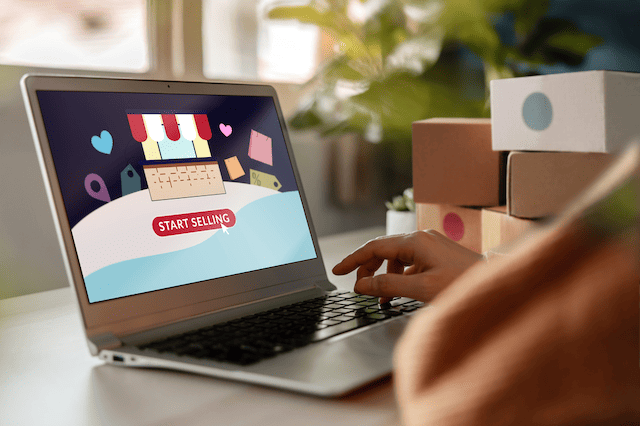 Have a lot of stuff you've been meaning to drop off at a thrift store or the dump? Assuming the items are still usable, consider selling your unwanted items online.
If you have big-ticket items, such as furniture or sports gear, you can make extra money selling those items. For less expensive items, such as non-designer clothes, consider bundling several pieces together, rather than selling each one individually.
Facebook Marketplace
Facebook Marketplace is a popular platform to sell items online, especially for people selling items that would attract local buyers who can meet you either at your home or a convenient location. (But you can also sell to people who are farther away if you're OK with shipping items.)
When people pick items up in person, you can choose to get paid right away however you want, whether you prefer cash, Venmo, or another option. When you sell items that need to be shipped, your payout is initiated 15 days after the item is marked as shipped or five days after the item is delivered upon receiving delivery confirmation. Facebook collects a selling fee of 5% (or $0.40 minimum per order) deducted from your payout when people pay through Facebook Marketplace.
Facebook Marketplace | Buy and Sell Anything
Facebook Marketplace allows you to tap Facebook's massive social network to find tenants.
List property details and up to 50 photos, as well as videos.
Pros:
Simple listing process

Can include photos and video
Cons:
No tenant screening

No lease creation

No rent collection

No syndication with other listing sites
Related: 31 Millennial Spending Habits & Income Statistics to Know
5. Referral Bonuses
---
Think about all of your favorite apps. Would you recommend them to others? Well, some of those apps might pay you to do that, in the form of referral bonuses.
Sometimes, people just need to sign up through your referral links. Other times, they may need to complete other small tasks, too. In some cases, the person signing up might also receive a bonus.
But as long as you get some extra money fast, and someone else enjoys the app, it's a win-win!
It goes without saying, but don't refer people to apps that you don't like yourself. You don't want to ruin relationships just to make a few bucks.
Related: How to Get Free Stocks for Signing Up: 15 Apps w/Free Shares
How to Make Money Fast In Person
---
Some of these methods require some effort, but they are great ways to get money quickly.
6. Start a Job with a Sign-Up Bonus
---
Demand for workers is currently high, so to attract talent, many well-known brands are paying hefty sign-up bonuses. For example, McDonald's, Hilton Hotels, Amazon, and AT&T are among some of the largest companies that are currently offering bonuses.
The amount offered depends on the location and position. In my research, I've seen bonuses for entry-level positions between $200-$500 and higher-level roles offering $1,000. Sometimes, the bonuses are even applicable to part-time workers. Some locations don't pay your bonus until you've worked there for at least three months, but other places split up the bonus so you get some of it much sooner.
Typically, if you search "sign-on bonus," "sign-up bonus," or "signing bonus" and your location, you'll see a list of opportunities near you.
None of these jobs need to be your forever jobs. But if you want to make money to pay for a wedding, vacation, or just to catch up on bills, these signing bonuses make hourly rates look better and can help you reach your financial goals faster.
7. Return Items
---
We've all suffered from buyer's remorse at one point or another. Fortunately, many stores today have extremely lenient return policies. Indeed, it's easier to ship back items than ever before.
Many brands now allow Happy Returns, a reverse-logistics service that helps people return items and avoid shipping costs. Happy Returns, which is owned by PayPal, provides more than 9,000 "Return Bars" where people can perform box-free return drop-offs. Almost 90% of American households are within 10 miles of a drop-off location.
You usually get your money back once your item arrives at the company's warehouse, which often takes just a few days, and typically, the money is returned by the same method it was received. (Thus, if you paid with a credit card, your card will be credited; if you paid through PayPal, the money will return to your PayPal account.)
Related: 19 Best Investment Apps and Platforms [Free + Paid]
8. Rent Out Your Parking Space
---
Most people know you can rent out a spare room in your home for extra money. However, you have to deal with a lot of risks and regulations. Also, getting your setup arranged can take a chunk of time, so renting a spare room isn't an ideal option when you need to make money quickly.
An easier area to rent out is your parking space, which you can do via a long-term arrangement, short-term agreement, or even on a one-off basis.
For example: If every apartment in your complex comes with a parking spot, but you have no vehicle, another person in the building might be happy to pay you every month for the use of this spot.
I can also tell you from experience that if you live near a college or professional football stadium, or other in-demand sports locations, you might be able to make money every game day. Parking lot prices are often expensive, so many people do seek out cheaper parking alternatives even if it means a slightly longer walk.
It takes very little time and effort to let a car or two stay in your driveway during a game, so this is essentially a passive income play. (It's not no-risk, however. You'll have to be careful about drunk and otherwise obnoxious drivers.)
9. Become a Rideshare Driver
---
Taxis are out, rideshares are in. So if you're comfortable driving others around, this is an opportunity for you to make money whenever you have free time. You choose your own hours.
Uber and Lyft are two of the most popular rideshare apps. The more you drive, the more money you make. Some people drive as their full-time job and make more than 100 dollars a day, while others just do a couple of rides for a little extra cash. You create your own schedule.
Uber
---
Uber drivers automatically get paid every week.
Need money faster? You can use Instant Pay to cash out up to five times per day. Instant Pay charges $0.85 per cashout, but it's the fastest way to get your money. It puts funds on your personal debit card. Soon, Uber will be releasing an Uber Pro Card, which will allow free automatic cashouts after every trip.
Uber | Get in Your Car + Get Paid
Uber is the premier ride-share platform where drivers can pick up a few hours to earn some extra cash, or drive frequently as a full-time gig.

Get paid base fares for the trip, get paid more via surge pricing, Boost+ trips, tips, and more.

Receive your pay weekly, or automatically cash out after each ride with the no-monthly-fee Uber Pro debit card.

Uber charges a 25% fee on all fares.

Drivers must meet the minimum age to drive in their city, have at least one year of licensed driving experience in the U.S. (three years if the driver is under 25 years old), use an eligible four-door vehicle, and pass a background screening. You also must have a valid U.S. driver's license, proof of residency, proof of vehicle insurance if you drive your own car, and a driver profile photo.

Uber typically offers sign-up bonuses that require you to complete a certain number of trips during your first month, though they frequently change and may vary by city.
Pros:
Is a legitimate side hustle

Flexible work hours

No need to advertise or market
Cons:
High car gas and maintenance expenses

Variance of rates

High competition for fares in some cities
Lyft
---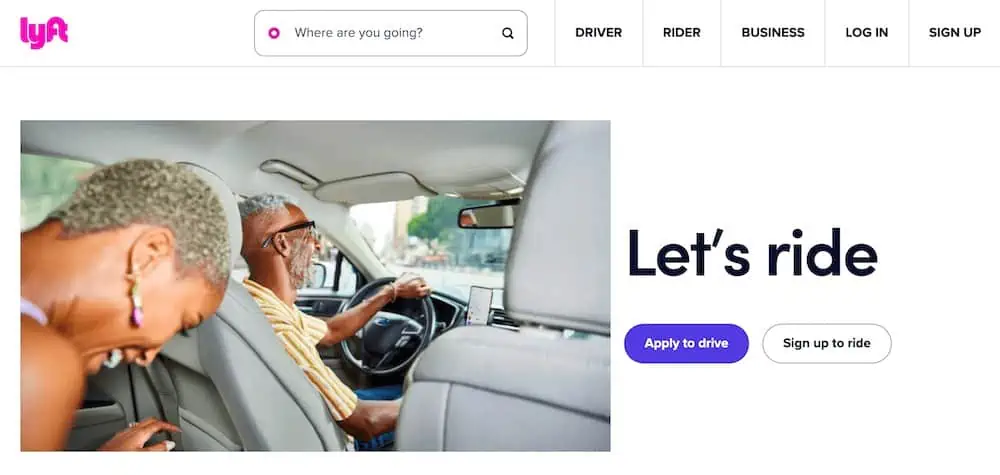 Lyft automatically transfers driver's previous week's earnings to their accounts every Tuesday. People who want to get paid faster can use Express Pay, which functions the same way as Uber's Instant Pay.
Express pay costs $0.85 per transfer and sends funds to your debit card. Lyft Direct is another option. This is a debit card and bank account for Lyft drivers that offers instant payments after every ride without any fees.
Lyft | Earn by Driving
If you enjoy driving and want to get paid for driving others, Lyft is one of the top ride-share apps to join.

Choose your own hours, and even request only to be matched with people on the route you're taking home.

Earn base fares, bonuses during peak times, and tips.

Lyft Rewards offers perks including cash back on gas and EV charging, maintenance and repair savings, even discounts on TurboTax Self-Employed.

Receive your pay every Tuesday, or automatically cash out after each ride with ExpressPay (85-cent fee per transfer) or with the no-monthly-fee Lyft Direct debit card.

Lyft charges a 20% fee on all fares.

Drivers must be 25 years or older to drive, have a valid driver's license, have registration and proof of insurance if they plan to drive their own car, and pass a driver screening that includes driving history and a criminal background check. (Special requirements might apply depending on your state.)

Lyft typically offers sign-up bonuses that require you to complete a certain number of trips during your first month, though they frequently change and may vary by city.
Pros:
Is a legitimate side hustle

Flexible work hours

No need to advertise or market
Cons:
High car gas and maintenance expenses

Variance of rates

High competition for fares in some cities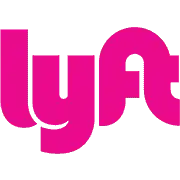 Related: The 13 Best Investment Apps for Beginners
10. Food Delivery
---
Delivering food, whether from restaurants or grocery stores, is a popular way to make money outside of one's full-time job. Popular options include DoorDash, Uber Eats, and Instacart.
A major benefit of these jobs is that you can largely create your own schedule—while some hours will be out of play because grocery stores and restaurants typically aren't open 24/7, you can mostly work when you want.
Any delivery job has the opportunity for a cash tip, and these apps typically let you cash out quickly. If you live in a large city and accept as many orders as possible, you can make $100 quickly.
11. Pet Sitting
---
Animal lovers may be willing to watch pets for free, but it's better when the gig provides you with some extra cash. While pet sitting, you may be asked to walk dogs or other pets, feed animals, play, and clean up after them. Some pet sitting gigs have the person spend the night with the animals, while others just require check-ins once or twice a day.
If you have friends or family members with pets, offer your services to them. People often prefer to have someone they already know watch their pet.
Alternatively, you can sign up with a professional service, such as Rover, that can match you with pet owners who need help.
Rover | Be a Pet Sitter
Get paid to take care of pets! The Rover app helps you connect with (and collect money from) people who need a pet sitter.

Services you can offer via the app include walking, daycare, house sitting, drop-in visits, grooming, and overnight boarding.

Receive your pay just a couple days after performing each service, directly into your bank account.

Rover charges a 20% fee on all transactions.

Requirements to sign up include being at least 18 years old, living in a residence that allows pets, living somewhere that Rover operates, and passing a background check.
Pros:
Is a legitimate side hustle

Flexible work hours

Getting to work with pets

No need to advertise or market

$25,000 in coverage for eligible vet care claims and property damage
Cons:
Sometimes long vetting process

Must pay one-time $35 fee to start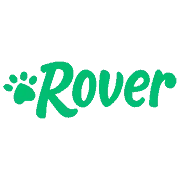 Related: 28 Best Jobs for 13-Year-Olds [Online + Side Hustles]
12. Have a Plant Sale
---
Everyone thinks about garage sales when they need some extra money. But if you have a green thumb, you might consider a plant sale.
For instance: If you have a mature or uncommon variety of a Monstera plant, a single plant could sell for $100.
No, most plants don't go for that much. But if you love gardening and have a lot of plants in the back, believe it or not, you could put them up for sale and make money quickly. Just look at local garden and greenhouse websites to get an idea of what your plants typically sell for, then advertise on social media and/or Craigslist, and consider making a couple physical signs to post around the neighborhood.
Related: 50+ Best Money-Making Apps That Pay You Real Money
How to Make $100 Fast: FAQs
---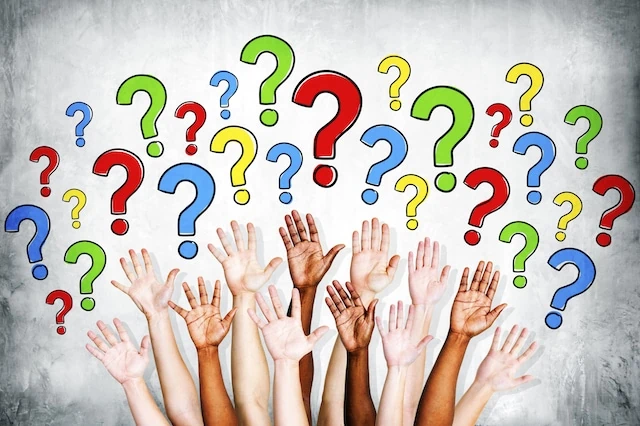 How else can I make extra cash?
There are more easy ways to get money, but none of them are likely to rack up $100 quickly. Still, if you combine a few methods, you'll reach your goal faster. If you're looking for fun ways to get a little more money, you can get money playing games, being part of focus groups, or taking online surveys. You can even watch videos online for cash rewards.
How are you paid when you make money online?
Online jobs that are full-time, such as social media management or working as a virtual assistant, often pay through direct deposit or PayPal. Casual gigs, like taking surveys or playing games, sometimes pay in gift cards instead.
Related: