Managing rental properties can be challenging, whether it's a full-time job or a way to earn passive rental income.
This article will cover common rental property management tasks and tools to help DIY landlords. We'll also explain the advantages and disadvantages of hiring a property manager and provide tips on how to be the best landlord. 
Managing a Rental Property
---
Property management tasks generally fall into three categories:
Managing Tenants
---
Tenant screening and applications
Collecting rent and security deposits
Managing tenant turnover and filling vacancies
Responding to tenant complaints and repair requests
Managing Property
---
Self-managing a rental property or hiring a property manager
Performing rental property maintenance
Finding contractors you can trust
Managing Finances
---
Separating personal and rental property finances
Tracking rental income and expenses for Schedule E preparation
Having a security deposit account that earns interest if required (e.g., Baselane banking)
Filing tax returns for rental property earnings and deductions
How to Self-Manage Your Own Rental Property
---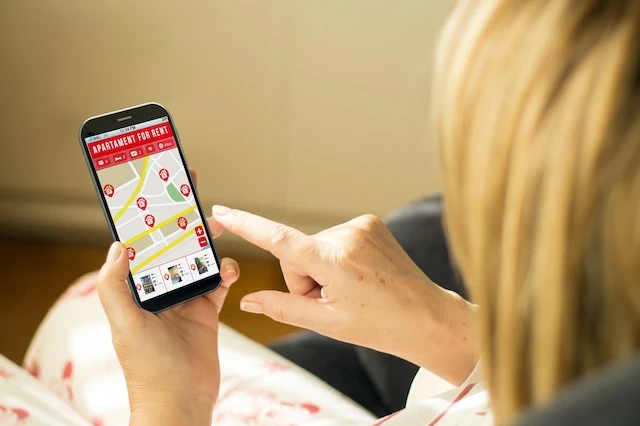 Purchase a Rental Property
---
Decide what type of rental property you want to buy—a single-family or multi-family home, apartment building, townhouse, or something else.
You could get a fixer-upper to save money upfront or purchase a new property that you can start renting out right away. If this is your first rental property, it's usually recommended to choose a property that requires little to no renovations.
Locations where the population and job market are growing are usually prime places for real estate investing. Other factors to consider are property taxes, state landlord-tenant laws, and how close or far a property is to recreational activities, crime rates, and schools.
Perform Maintenance or Renovations
---
It's a landlord's legal responsibility to keep a rental property in a safe, habitable condition.
Unless it's a new building, repairs are usually needed. Check for roof leaks, signs of pests, gutters, and if showers or tubs need to be re-caulked to prevent mold.
Test carbon monoxide and smoke detectors and change out air filters. Make sure the electric circuitry and appliances are working.
Thoroughly clean the inside of a vacant property before tenants move in and after they leave. This includes cleaning carpets, windows, appliances, and more. Outside, cut down any tree branches that could fall on the home or a power line.
In my personal experience managing several rental properties, I chose to hire a cleaning and yard service to handle lots of these tasks. After experimenting with a few services, I found a reliable set of service providers who were both cost-effective and timely.
Determine Fair Market Rent
---
Setting rent prices too high can discourage good tenants from applying, leaving you with empty units. On the other hand, a rent price that's too low can reduce your profit margins. It's a balance every landlord has to weigh and surely one I dealt with each time it came to find a new tenant after a lease completed.
When you're trying to determine a fair market rent price, consider what other similar, nearby properties are charging. Also, look into the median household and per capita income for the location and tenant demographics (families, individuals, etc.).
The amenities you offer are another piece of the rent price puzzle. You can charge more than a neighboring apartment building if you have indoor parking, a gym, a swimming pool, or other perks.
Zillow's "Zestimates" and other online rental calculators can also help with calculating a rent price. In my experience, these aren't perfect tools, but they give you a good direction of where the market will price a rental property.
Market the Property
---
You can have a fairly-priced property in an excellent location, but it won't matter if potential renters don't know about it. Many real estate professionals and property owners use rental listing websites to market rental properties.
Hemlane is a valuable service that advertises your property across 30 leading rental listing websites in a single click.  You can direct potential tenants you find elsewhere to the website to book showings and fill out a rental application.
When a property is about to become vacant, Hemlane helps you prepare for turnovers by storing details from the previous listing. You only need to enter the availability date and the rent amount if it's changing.
Hemlane pricing starts at $30 per month and increases depending on the features you need and the number of units you own.
Related: 7 Best Video Intercom Systems for Apartments [Fix Your Callbox]
Screen Prospective Tenants
---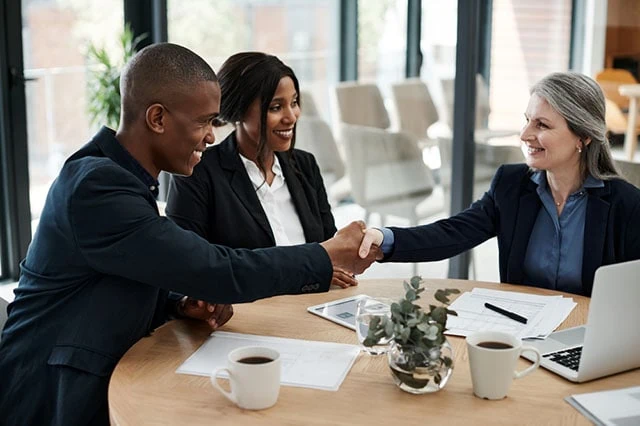 Thorough tenant screening can save you time and money by leasing rentals to high-quality tenants. It's standard for tenant screening to include a credit check and background check as part of the application process.
All of these checks can be done manually or with a screening service like SmartMove. Tenant screening services are usually free, but some may charge a small fee.
Asking for proof of employment is a common way to verify income. Some landlords will also interview tenants and contact past landlords as part of the tenant screening process.
Tenant screening criteria may be restricted by a state's landlord-tenant laws. For example, here in California where I live, criminal background checks are allowed but it's illegal to inquire into or use arrest records as a reason not to rent to someone. Make sure you review your state and local laws to comply with whatever rules apply to your rental.
Likewise, before you screen tenants, check Fair Housing Laws for questions you aren't allowed to ask. As a landlord, you can't ask about a tenant's race, color, nationality, religion, gender, sexual orientation, family status, or disability.
Other regulations for tenant screening are in the Fair Credit Reporting Act, which states that you must inform applicants if they have been rejected because of their credit history.
Consider using a service like SmartMove to run the appropriate screening services and comply with applicable laws.
Related: How to Find Good Tenants With Online Rental Listings
Draft a Lease Agreement
---
You can draft your own lease (and have it reviewed by a lawyer) or use property management services that include lease documents for your state and local landlord-tenant laws.
Make sure to include the names of all tenants on the rental agreement, an expiry date, occupancy limits, lease violations, rent collection information, pet rules, and other important details about your rental property.
You can use a free service like Baselane to draft a rental agreement for your prospective tenant. Baselane is a comprehensive real estate finance platform for running a rental property business. It also offers a bank account with a highly competitive APY rate on deposits and comes with a cash-back debit card (with unlimited 1% rewards and up to 5% rewards on home improvement spend) for purchases made for your rental property.
Further, this platform categorizes all of your expenses to help with your rental property accounting. It also has tools that show your year-to-date (YTD) expenses, YTD revenue, and more.
Related: How to Open a Rent Escrow Account for Renters [And Why]
Inspect Property With Tenants Prior to Move-In
---
You and the new tenant should document the condition of everything in your rental property. Based on my experience, you'll want to take lots of pictures, especially of areas most prone to damage, such as the kitchen and bathrooms. Have tenants sign off on property inspections to agree there aren't any flaws missing from the list.
Tenant move-in inspection documents serve as objective evidence in case you need to withhold all or a portion of a deposit for any property damage beyond normal wear and tear.
Maintain the Property During the Tenancy
---
Perform routine inspections to catch minor problems before they grow into costly, time-consuming projects. Sometimes there are issues the renter may not have noticed or thought to mention.
YATI Tip: Make sure you provide ample notice to your tenants about the inspections and also ensure you comply with any applicable laws related to inspecting properties while they're occupied.
Performing seasonal maintenance can extend the life of water heaters, heating and cooling systems, and more.
Make it simple for tenants to make maintenance requests. They shouldn't have to leave several voicemails and send multiple emails to get something fixed.
Most property management software will streamline maintenance requests and send information directly to your chosen contractors. Once a report is in, make sure the problem is promptly fixed. Failing to do so could result in any number of consequences and headaches down the road.
Check local laws for the time limit on making repairs. For example, Texas landlords must address maintenance issues within seven days of being notified.
It's a good idea to review your landlord insurance policy to make sure you're covered for property damage caused by tenants, weather, and natural disasters.
You may want to require renters insurance as a condition of the lease, so tenants have coverage if their personal property is damaged or if they get sued for causing an injury. If you sign up for Baselane, you can get access to both landlord and renters insurance through their insurance partner, Obie.
Collect Rent and Enforce the Lease Agreement
---
There are several ways to make rent collection easier. You can set up automatic rent reminders for upcoming payments. Even better, you can give tenants the option to set up recurring online payments.
Tenants who pay rent online are more likely to pay rent on time, and you will receive the money much faster than with checks. Online rent payments are also simple to track, which is helpful during tax season. Baselane is a free rent collection app that allows your tenants to pay rent online through an ACH bank draft or via credit or debit card for a fee.
You can incentivize on-time payments with discounts or an agreement to report timely payments to credit bureaus.
Still, at some point you're likely to get a late payment or need to contact a tenant who has stopped making rent payments altogether. When this happens, follow the process outlined in the lease agreement. You usually have to wait a few days (called a grace period) before charging a late fee. State laws determine the amount of time for a grace period and how much you can charge for late fees.
If a tenant is struggling to pay, find out the reason and see how it can be remedied. The tenant may have a temporary issue (like a frozen bank account) that will be fixed soon and, in the meantime, can pay another way.
If rent is overdue on a regular basis, you will have to take further action than just charging late fees.
Evict Tenants Who Fail to Pay Rent
---
The eviction process is time-consuming and expensive. Sometimes it can take thousands of dollars and weeks or even months to resolve. From a previous experience on one of my own rentals, we had to go so far as to get a sheriff's order to vacate the property after a tenant refused to leave.
However, this is still the best option when a tenant has stopped paying rent, and you have no reason to believe the situation will improve. When rent isn't coming in, you're losing money.
In some situations, a landlord or property management company will pay a tenant to leave so they can begin fixing up the place and find a new tenant who will pay rent on time.
Maintain Good Records with a Rental Property Accounting System
---
Without a solid accounting system in place, keeping your finances in order can be one of the trickiest parts of rental management. Done poorly, you may overestimate how much money you made or owe, making tax time a nightmare.
Fortunately, there is accounting software for real estate investors and property owners that can help.
Baselane, a full-service financial platform for landlords, is one of your best options when looking for a real estate-focused accounting software package. You can connect an existing bank account or open one with Baselane.
You can have multiple accounts to separate each property's finances and an account to store security deposits. (We even cover how to open a security deposit account.)
Baselane's bank accounts come with a cash-back debit card and purchases with the card are automatically categorized using Schedule E and property tags. Analytics can provide insights into your rental property portfolio performance, including net cash flow YTD, revenue YTD, expenses YTD, and more.
Baselane can also take care of online rent collection. Tenants can make one-time payments each month or set up recurring payments from a bank account, credit card, or debit card. The payments are directed into the landlord's bank account within two to three business days. You can quickly view payment history and see if any payments are overdue at any time.
Related: New Jersey Security Deposit Laws [What Landlords Need to Know]
Should You Self-Manage Rental Property or Hire a Property Manager?
---
Several factors determine whether running a rental property on your own is the best option or if it would be better to look into property management companies to manage property rental operations.
Consider how many properties you want to own. A landlord's management responsibilities will be different for one property compared to several rental properties.
Keep in mind that managing rental properties in your area is much easier than trying to manage a rental property far from where you live.
If you plan to be a rental property owner as your main job, you may need little to no help. Those who have other full-time jobs usually need at least some help.
Related: Best Property Management Software for Landlords [Free + Paid]
DIY Property Management
---
Pros
The most significant advantage to managing your own rental property is the cost savings. In exchange for your time, you'll save a lot of money doing everything by yourself.
Additionally, some people enjoy having control over every aspect of property management. You can have everything done exactly how you want it, rather than relying on others to follow your processes and make decisions.
Cons
Managing rental properties takes a substantial amount of time, and it can be difficult work. You also need to learn the ins and outs of rental laws so you don't get sued.
You will miss out on the expertise of property managers who might be better at advertising your property, screening tenants, keeping renters happy, and managing day-to-day responsibilities.
Hiring a Part-Time Property Manager
---
Pros
By hiring a part-time property manager, you can get the assistance you need to manage tenants, property maintenance, or other services without paying for full-time help.
You can do the tasks you're most comfortable with and have your property manager take care of everything else. For example, you might manage your own rental listing, but then have your property manager handle applications and screening tenants.
Your part-time property manager may also be able to provide you with some rental property management tips.
Cons
Sometimes, it can be easier to have just one person managing rental property. Splitting tasks can mess up workflows, making property or tenant management more challenging for both parties.
You might also have to find a new property manager if the current one finds a full-time position.
Hiring a Full-Time Property Manager
---
Pros
Hiring a full-time property manager can turn your investment property into passive income. This person can handle all of the day-to-day tasks, and you can just occasionally check that everything is going according to plan.
This position makes it possible for you to own properties in other locations and have more properties than you could manage on your own.
Don't underestimate the value of a property manager's expertise in every aspect of the business, particularly the legal side.
Cons
Full-time property managers and property management companies aren't cheap. The property management fees might not be worth it if you already know how to do everything.
Plus, not all property managers have the same skill level. If you hire the wrong one, your business could suffer.
How to Be the Best Landlord
---
The best landlords are organized and communicative. It builds trust between a landlord and tenant when the entire rental process flows smoothly, from applying for a unit, to signing a lease and paying rent each month.
Trust deteriorates when rent checks are lost, maintenance requests go unfilled, and questions go unanswered. Keep your finances organized and respond to tenants quickly.
While your rental property may just be a side business, tenants need to feel they are your top priority.
For many landlords, it helps to hire property managers so there is always someone available when an issue arises.
Additionally, the best landlords keep the property in top condition. Don't wait until you get complaints. Regularly inspect your properties and keep up on routine maintenance. If an issue comes up, stay calm, and get it resolved as soon as possible.
When you have a reputation for being an excellent landlord, it can help attract high-quality tenants to your rentals. There are a number of websites where renters rate their landlords, and you should never underestimate the power of a good (or bad) review.
Related: