When you receive a medical bill, that dollar amount you're charged doesn't have to necessarily be the final say. Believe it or not, you can actually negotiate your medical bills—even once they're in collections.
If you're reading this because you're concerned about your medical debt, you're certainly not alone. Recent data from KFF (the Kaiser Family Foundation) indicates that 23 million U.S. adults owed medical debt in 2020, and 3 million of them owed over $10,000.
Health care costs can be expensive, and if you need an unplanned treatment or surgery, you might not have time to save up the necessary funds or apply for financing. This could result in unpaid medical bills that eventually end up in a debt collector's hands and do significant damage to your credit.
Fortunately, several strategies can help you with costly medical bills, both before and after a treatment or procedure. Here are some helpful tips if you're anticipating an expensive health care procedure or you've already incurred the cost of one. 
Can You Negotiate Medical Bills?
---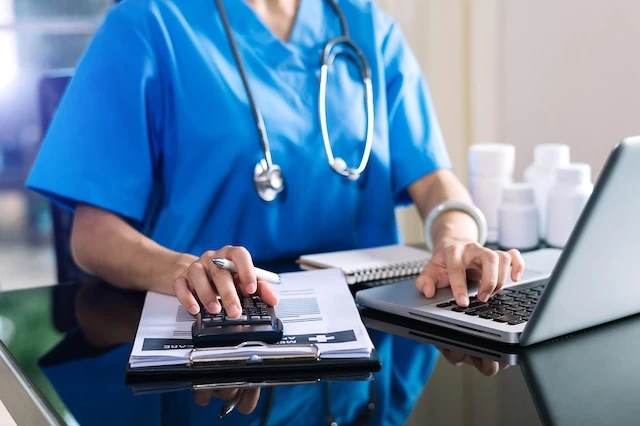 While it might seem surprising, medical bills can be negotiated, much like your prescription costs, TV and internet, and cell phone bill. (But that's a different article for a different day!)
With medical bills, you might have the opportunity to negotiate before or after treatment. In general, though, you should discuss costs with your health care provider prior to any procedure. That way, you'll understand what you'll be paying and can determine whether there are financial assistance programs available to help you.
How Do I Handle Medical Costs Before They Reach Collections?
---
OK, so now you know that you can negotiate medical bills. But how do you do it? Here are seven approaches that could help make these expenses less overwhelming.
1. Negotiate Medical Bills Before Treatment
---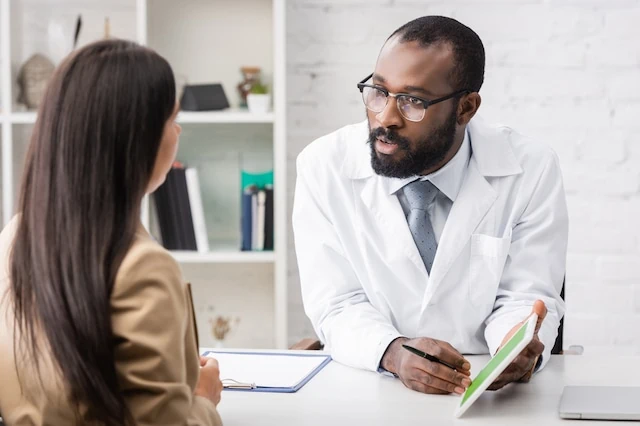 Sometimes, taking a proactive approach and speaking with your health care provider's billing team before your procedure can pay off. Not only will you get details about how much you'll actually be paying, but you'll also get the opportunity to inquire about potential discounts or work out a payment plan.
2. Ask About Alternative Treatment Options
---
In addition to negotiating costs before a given treatment, you can also ask your provider about alternative treatments. Depending on the medical issue you have, you might be surprised that there are multiple avenues you could take to address it. Learning about alternatives will help you understand what's available to you and what the different treatments might cost.
3. Comparison Shop Among Health Care Providers
---
As with any major purchase, it pays to shop around. If you talk to your doctor's office about costs before your treatment, and the bill seems too high, consider comparison shopping among other health care providers. Another doctor or facility might be able to provide the same service for less.
In the same vein, you might consider getting a second opinion from another provider about whether you really need that specific treatment or procedure if the cost seems too high.
4. Understand What Your Health Insurance Company Covers
---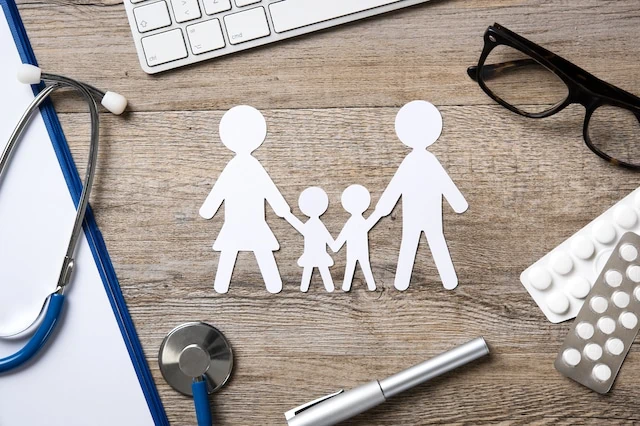 Before treatment, talk to your health insurance company about what will be covered and what won't be. Ask about copays, deductibles, and any other potential costs you might incur out of pocket. This will help you plan for the total expense, whether you'll be paying in cash or financing it.
5. Contribute to Tax-Advantaged Accounts
---
If you have a few months' time to prepare financially before a procedure, contributing to a health savings account (HSA) or flexible spending account (FSA)—could be a good option. Both are tax-advantaged accounts that let you set aside money for health care and other costs.
HSAs are only available with high-deductible health care plans, and they come with contribution limits of $3,850 for individuals or $7,750 for families in 2023. The money you contribute to a health savings account can be used for a range of eligible medical expenses (though not generally for insurance premiums), and any money you don't spend one year remains in the account. Generally, you can invest your unspent HSA funds in various ways, allowing them to grow tax-free over time.
HSAs With Lively
---
Lively HSA offers two investment options: a self-directed health savings brokerage account (HSBA) through Schwab and an HSA Guided Portfolio from Devinir. Both accounts can be managed through the Lively mobile app, and both offer an HSA Visa debit card.
The self-directed account offers free access, while the managed portfolio has a 0.50% annual account management fee. Those who opt for a self-directed account can choose to invest in stocks, ETFs, mutual funds, bonds, and more, and many trades are commission-free. The Guided Portfolio allows investors to choose from roughly two dozen mutual funds.
As its name suggests, the Guided Portfolio offers personalized investment suggestions that align with your risk tolerance. It also offers automatic rebalancing so your investment aligns with your needs and goals. While this account does have an annual fee, its automated features can be useful for those who aren't interested in a fully self-managed account.
Feature-Rich HSA
Lively HSA
Maintenance/other recurring fees: None
Investment fees: Schwab Health Savings Brokerage Account: $24/yr*. HSA Guided Portfolio: 0.50%/yr.
Minimum balance to invest: $0
Investment options: Stocks, bonds, mutual funds, ETFs (investments depend on account type)
Pros:
Maximum investment flexibility via self-directed Schwab HBSA

No minimum balance to invest

Low fees for mutual funds available in HSA Guided Portfolio

Powerful, intuitive mobile app

Bill pay

FDIC-insured cash accounts

SIPC-insured investment accounts

High Trust Pilot Rating (Especially relative to competitors)
Cons:
HSBA fees are high (on a percentage basis) for low- to mid-balance accounts.

HSA Guided Portfolio fees are high (on a percentage basis) for mid- to high-balance accounts.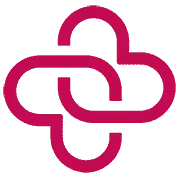 Minimum balances, fees, and other details might vary within employer plans. * Choose from two ways to access Schwab Health Savings Brokerage Account option: invest anything above $3,000 for no access fee or invest with no minimum requirements after a $24 annual access fee.
FSAs are employer-sponsored, and individuals can contribute up to $3,050 in 2023. As with HSAs, these contributions are made with pre-tax dollars, which can lower your taxable income. You can use flexible spending account funds to pay for out-of-pocket medical expenses, like copays and deductibles. Unlike with HSAs, you don't need a high-deductible health plan to open an FSA. Also unlike health spending accounts, you need to spend the money you put into an FSA each year during that same year; unused balances don't carry over, unless your employer allows for some carryover or a grace period that extends into the next year.
Related: 8 Best Health Savings Account (HSA) Providers
6. Offer to Pay Upfront as a Lump Sum for a Discount
---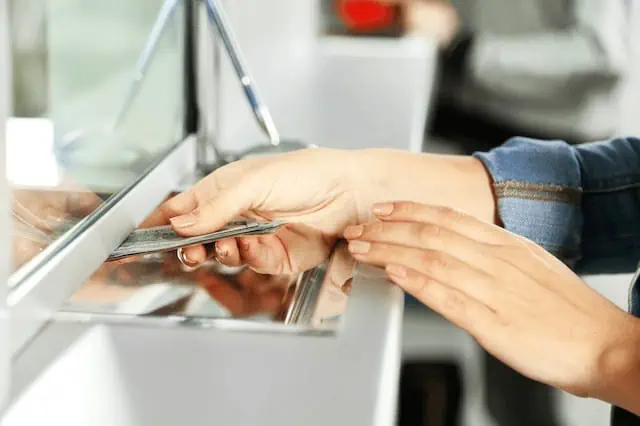 While it might seem like an unconventional approach to negotiating medical bills, it doesn't hurt to ask if you can get a discount by paying for the cost of a procedure upfront. Discuss this option with your provider's billing department to see if it's possible to reduce future bills by paying a lump sum ahead of time. You might be surprised by what they say.
7. Seek Assistance Programs
---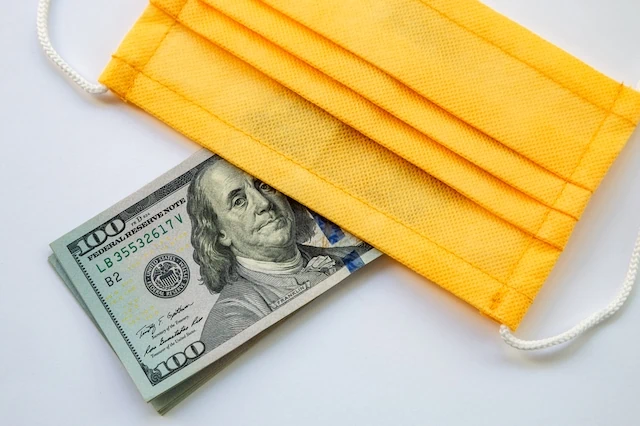 If you weren't able to negotiate prior to your procedure, you aren't necessarily out of luck. Call your provider's billing department and see if they are willing to negotiate on costs, develop a more manageable payment plan, or offer financial assistance.
Also, even if your provider can't do anything, you might be able to get help from the government. Each state is different, but as an example, Maryland has several medical financial assistance programs to help lower-income individuals and children to get the health care they need.
Related: 60 Personal Finance Statistics You Might Not Know (But Should!)
How Do I Get Rid of Medical Debts in Collections?
---
Fortunately, it's possible to negotiate hospital bills and otherwise reduce what you owe, even when your medical bills have already been sent to a debt collection agency. Here's how:
1. Request an Itemized Bill and Check It for Errors
---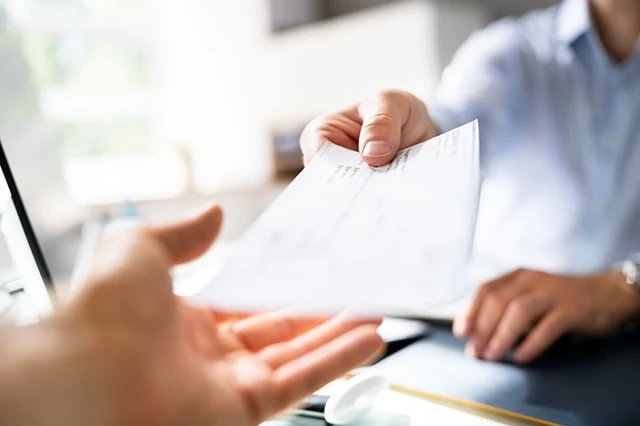 Medical billing errors happen, so your first step should be to request an itemized bill from your health care provider. Review the bill for accuracy. Look at what you've been charged, determine if all line items are correct, and if they are, try to figure out what else (if anything) should be covered by your health insurance.
If you find something that looks inaccurate, call your health care provider to talk through your bill. Get clarification on anything that doesn't look right, and be prepared to advocate for yourself if you get any pushback.
2. Contact Your Insurance Company
---
Since insurance coverage can be confusing, your next step might be to contact your insurer directly. Talk through your bill and ask why certain items were covered while others were not. Your insurer should be able to offer a valid reason for why they've only covered certain costs. See if there's room to negotiate on expenses that weren't covered, and whether coverage for various items can be reconsidered.
3. Negotiate With the Medical Provider
---
While you'll likely have better luck negotiating before a procedure, you might also be able to seek medical bill forgiveness of some sort afterward. Call your medical provider to discuss your options. They might be willing to forgive some of your unpaid medical debt if you agree to repay a certain amount, or they might have a low-interest or interest-free payment plan or other financing options that could make your costs more manageable.
Nonprofit hospitals generally have various assistance programs available for patients facing financial hardship, and for-profit hospitals may, as well.
4. Consider a Medical Credit Card or 0% Interest Balance Transfer Card
---
Providers may offer special medical credit cards to help you finance the cost of an expensive procedure. You might consider asking about this option if you're having trouble paying off your health care bills in one lump sum. Just be careful. According to the National Consumer Law Center, "Medical credit cards may also charge even higher interest rates than other credit cards … and medical credit cards frequently offer deceptive deferred-interest plans." So make sure you fully understand the terms, including whether you risk retroactively assessed interest.
An alternative is a balance transfer credit card with a 0% introductory APR offer. Typically, these intro APR offers last for 12 to 21 months, and you won't need to pay interest charges during that time, though you'll typically have to pay an upfront fee for the transfer.
Balance transfer cards are available through many major credit card companies, though you'll likely need good credit to get approved. Few options exist for those with fair or poor credit.
5. Consider a Personal Loan
---
If you're unsure if you'll be able to get approved for a balance transfer card, you may want to consider applying for a personal loan instead. Borrowers with fair credit may have more options when it comes to personal loans than they would with balance transfer credit cards.
Personal loans are available through many banks and credit unions, and they generally come with fixed monthly payments, relatively low interest rates, and repayment terms as long as 60 to 84 months.
A lengthy repayment term could make high medical bills more manageable. Use your loan proceeds to repay your medical debt and pay off the loan over time. But remember, the longer the loan term, the more interest you'll end up paying.
6. Work With a Medical Billing Advocate
---
A medical billing advocate helps patients struggling to manage their medical expenses. While their specific responsibilities might vary depending on the situation, these professionals can work with insurance companies to verify that claims have been processed, check medical bills for accuracy, and negotiate with your health care provider or insurer to try to lower the cost of care.
While medical bill advocates typically charge for their services, those costs could be worth the peace of mind that comes with having an expert on your side. These professionals can work with you to verify your bills for accuracy and negotiate your medical bills with your insurer and provider.
Related: 31 Millennial Spending Habits & Income Statistics to Know
How to Find a Medical Billing Advocate
---
If you're seeking a medical billing advocate, there are several places to look. Hospitals, health care practices, insurance companies, assisted living facilities, nursing homes, and independent organizations may all offer this type of assistance. You might even be able to get assistance through your employer's benefits program.
Start by talking with your hospital or doctor's office to see if they can connect you with a medical bill advocate. If they don't offer any options, contact your health insurance provider or your employer's human resources department to figure out if resources are available.
Alternatively, you might want to consider contacting an independent organization, such as:
How Much Does a Medical Bill Advocate Cost?
---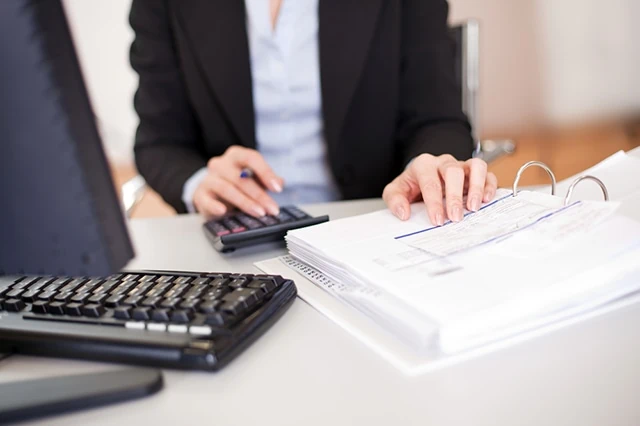 As with any other service provider, the cost of working with a medical bill advocate will likely vary. How they charge can vary, too—for instance, some might charge an hourly rate while others charge a percentage of the total medical debt that's resolved.
The good news is that many medical bill advocates offer free consultations, so you'll have the opportunity to ask about costs and services before you get started.
While total costs will likely be different depending on the professional you choose and their cost structure, Consumer Reports indicates that medical bill advocates can charge up to $100 per hour or up to 35% of any debt that's resolved. This might seem like a hefty cost, but if you're buried under thousands of dollars in health care bills, hiring a medical bills advocate to work on your behalf could end up yielding a good return on your investment.
Consider a Debt Settlement Company
As a last resort to pay medical bills, you might also want to consider working with a debt settlement company. A reputable debt settlement company can negotiate with collections agencies on your behalf and help figure out a resolution.
However, these services also cost money, and settling your medical debt could negatively impact your credit. Still, it could be worth considering if you are drowning in medical debt. Just make sure to do your due diligence and choose a reputable debt settlement company, as debt relief scammers often try to take advantage of the financially vulnerable.
FAQs
---
What does it mean if a medical bill is in collections?
If a medical bill is in collections, it means your health care provider has engaged a debt collector to help resolve an unpaid bill for medical services.
Debt collectors include collection agencies, attorneys, and law firms that specialize in debt. These companies or individuals may contact you via email, by mail, or over the phone to try to resolve an unpaid debt.
How do I negotiate a medical bill in collections?
You can take several steps to negotiate a medical bill in collections, such as:
Verifying the bill's accuracy
Verifying the collector's information
Contacting your health care provider to ask about discounts or a payment plan
Contacting your health insurance company to try to reduce your costs
Working with a medical bill advocate
Working with a debt settlement company
How do I ask for a medical bill reduction?
Start by contacting your health care provider's billing department to ask if any deductions or discounts are available. You can also ask about financing options, such as medical credit cards or payment plans.
While it might feel uncomfortable to have this type of conversation, it might help you save money and reduce your financial burden.
How do you deal with expensive medical bills?
Building up your emergency fund, your HSA, or FSA is one of the best ways to prepare for expensive medical bills. These funds can help pay the cost of a significant bill, offering valuable financial protection.
However, it's not always feasible to save a large amount of money, and medical costs can hit unexpectedly. In this case, it's a good idea to proactively discuss your financial options with your health care provider. That way, you'll know how much things will cost and you can opt to finance through your doctor, look into medical credit cards or balance transfer credit cards, or compare personal loans.
Should I worry about medical bills in collections?
If you have medical debt in collections, it's important to get it resolved as quickly as possible. After contacting you and attempting to resolve the unpaid bill, collection agencies can report unpaid debts to the credit bureaus, which will almost certainly damage your credit. If a debt collector reports the unpaid debt to the credit bureaus, it will appear on your credit report for up to seven years and your credit score will definitely take a hit.
That's because your payment history accounts for 35% of your FICO Score, so late or missed payments can really hurt your credit. If you have medical debt in collections, it's best to take action quickly to avoid damaging your credit.
Related: