Chasing down rent isn't fun for anybody—landlord and tenant alike. But an agreement is an agreement, and you need those funds to keep your rental property business running.
You always want to prevent late payments, rather than deal with them once they've already happened. And especially when you have a great tenant, you want to avoid a situation that unfurls into an expensive, time-consuming eviction process with a law firm.
Today, we're going to explore some helpful hints about how to get your tenants to pay on time. Yes, you could always charge a late fee if your rent notice has been ignored, but it's far from your only available option. Below are some proven ways to increase your likelihood of getting paid faster without harming your relationship with a tenant.
How to Ask Your Tenant to Pay Rent On Time
---
Most landlords just want a smooth, stable relationship with a good tenant—one where the lease is always paid on time without the threat of eviction or late fees.
You can get there with some front-end work, like properly screening tenants. But even once you've leased out the space, there are several things you can do to improve your chances of receiving rent on time.
Communication is key
---
First off, rather than make any hasty assumptions, start with an honest, open conversation with tenants who struggle to make consistent, on-time rent payments.
You'll want to find out the source of their problem. Is it cash flow, forgetfulness, time constraints, or something else?
Show compassion. Ask whether your tenant is doing OK. It could very well be that a family member has died, or they're dealing with some other tragedy, and in the chaos, the rent payment was the last thought on their mind.
At this point, ask when the tenant plans to pay rent, which they might agree to do immediately or the next bank day. Or, the tenant might ask for an extension or to be allowed to make a partial payment. It's ultimately up to you to decide whether to accept these terms.
Having this conversation works as a friendly reminder to pay rent and provides the tenant with a chance to make any necessary adjustments to the payment process.
Related: 7 Best Banks for Real Estate Investors + Landlords
Be clear about consequences for making a late rent payment (including late fees)
---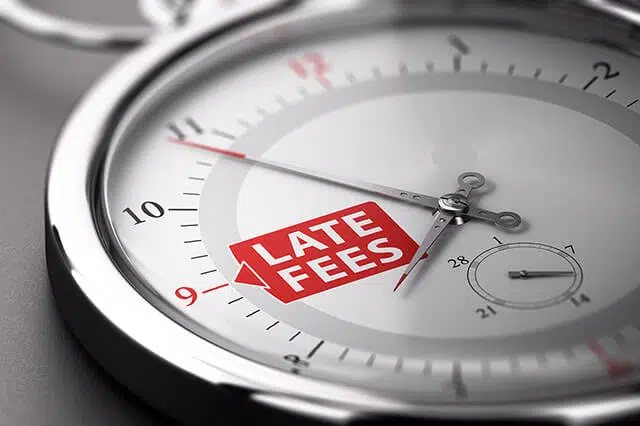 When you're onboarding your tenants, make sure they thoroughly understand when rent is due, and any pertinent details they must remember. For instance, if a tenant is paying by check, does the check just have to be postmarked by the due date, or does it have to be in your hands?
Similarly, make sure to communicate multiple times early on what the consequences are for a delayed rent payment.
Charging a late fee is a common consequence for when a tenant has paid rent past the due date. If you do charge late fees, be crystal-clear on the amount, and the frequency. (Is a fee charged for every day rent is late, or is it a one-time fee?)
Also clarify whether there is a grace period (meaning they can pay up to a certain number of days late without penalty) or if the late fee is charged instantly. Also, if a tenant is running late on rent, let them know whether you prefer partial payments right away, or if you don't want any of the rent until a full payment can be made.
Importantly, never assume your renters read every detail of the lease agreement. Lease agreements are long, and most renters skip the vast majority of the details. Always reiterate the most crucial points in person or in emails before and shortly after you begin leasing to a tenant.
Related: 9 Best Real Estate Crowdfunding Sites + Platforms
Send reminders to your tenants about making rent payments
---
Even if they mark it in their calendars, busy people sometimes completely forget about rent. Send rent reminders to your residents a few days before the rent is due.
Rent reminders before rent is due feel more polite than getting a late rent notice later. You can have tenants opt in or out of reminders in case some find it annoying.
You don't need to manually send out a rent reminder letter every month. There are services that can automatically email monthly rent reminders.
Related: Real Estate Syndication: What It Means and How to Invest
Ask whether other payment methods would be helpful
---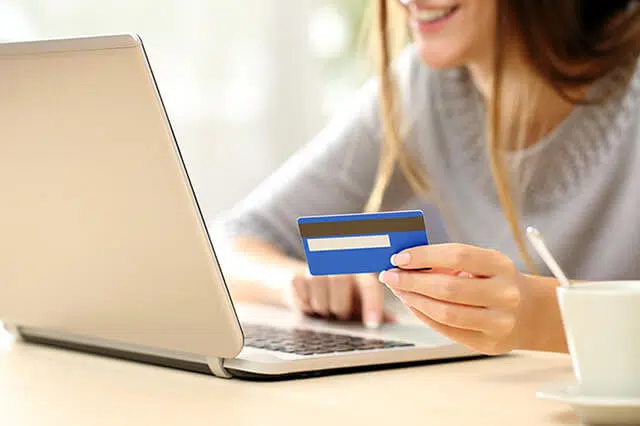 Sometimes, tenants have the money to pay rent and remember when it is due, but they don't have time to run to the post office or drive a check up to your office.
Ask tenants who haven't been paying rent on time whether using a different payment method (such as Zelle or a different online payment) would be useful. Someone who works mainly for tips might be able to pay in cash right away if you can provide a receipt. Or, they might be able to have a relative send you a wire transfer.
The more payment methods you accept, the less likely you are to get late payments.
And in any situation where you accept an alternative payment method, let the tenant know if they can only use that method once, or if they can continue using it every month.
Related: Which Type of Real Estate Investment is Right for You? 8 to Know
Other Tips for Receiving Timely Payments
---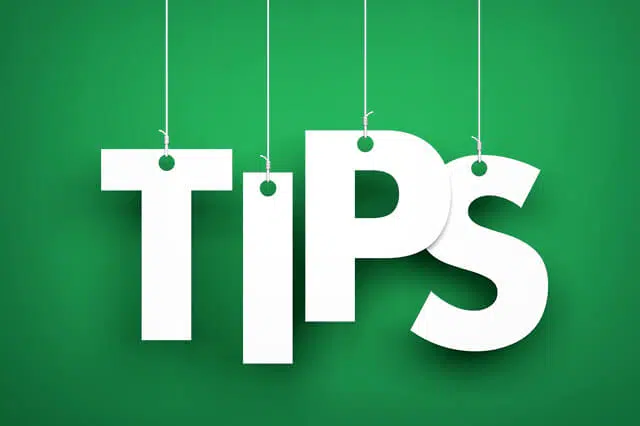 In addition to effectively communicating with your tenants, there are several ways you can incentivize on-time payments across all your properties. Doing so should cut down on how often you're having to bother tenants about late rent payments.
1. Offer rent payment online
Most tenants find paying rent online more convenient than paying with checks. The easier it is for residents to pay, the less likely you will receive a late payment.
You can try a service like Zelle, or you can work with dedicated online rent payment systems, which often let tenants pay a number of ways: Automated Clearing House (ACH), credit cards, debit cards, and sometimes even cash.
Systems like this also typically support recurring payments, so tenants pay automatically without having to remember each month.
They benefit landlords in other ways, too. Online rent payments are simple to track and provide easy-to-follow records for your taxes. You can receive payments directly in one or more bank accounts. And you'll even save time not having to drive checks to the bank.
If you want to significantly decrease rent payments, you'll want to explore the best rent collection apps and software. Currently topping our list are Baselane, Avail, and Hemlane, but we suggest you check out our article to explore even more options and determine the best app for you.
Related: Best Video Intercom Systems for Apartments and Office Buildings
Best Rent Collection Apps & Software—Top Picks
---
| | | |
| --- | --- | --- |
| | | |
| | | |
| | | |
| Free, no fees. Get $150 to open a bank account and start collecting rent. | Unlimited Plan: Free. Unlimited Plus: $7/mo./unit. | 14-day free trial. All plans have a $28/mo. base fee. Basic: Additional $2/unit/mo. Essential: Additional $12/unit/mo. Complete: Additional $32/unit/mo.* |
| | | |
Free Rent Collection + Bank Account
Free, no fees. Get $150 to open a bank account and start collecting rent.
Free, Fast Rent Collection
Unlimited Plan: Free. Unlimited Plus: $7/mo./unit.
Feature-Rich Rent Collection Software
14-day free trial. All plans have a $28/mo. base fee. Basic: Additional $2/unit/mo. Essential: Additional $12/unit/mo. Complete: Additional $32/unit/mo.*
2. Screen your tenants ahead of time
You'll always want to verify that all the information on a tenant's application is accurate—false information is a big, red flag.
On top of that, consider using a thorough, consistent screening method to narrow down tenants. We also suggest putting a high-quality tenant screening program to work.
You can get hints to whether a renter is likely to make on-time or late rent payments based on their credit history, employment status, and talks with previous landlords.
If your tenant has a high credit score from never missing credit card payments, is employed (especially with a high-income job), and their last landlord says they had a history of on-time rent payments, these are great signs that you'll likely receive timely payments.
Related: Security Deposit Laws in New Jersey [What Landlords Need to Know]
3. Offer incentives for paying early or on time
Some landlords provide a small discount to tenants who sign up for automatic monthly payments. When tenants sign up for recurring payments, it ensures payment arrives on the set date.
Another incentive you can offer is to report on-time rent payments to credit bureaus. The most common FICO Score (FICO Score 8) doesn't include rent payment in their calculations. FICO 9 and FICO XD do, however, so when these are used, on-time payments can improve one's credit score.
Some online rent collect systems, including Avail, PayRent, and RentRedi, will automatically report these scores to credit bureaus.
4. Require more payment up front
It's standard practice to collect a security deposit from tenants to protect yourself if the tenant damages the unit or doesn't pay a month of rent.
Some landlords also accept rent payments in advance or even require more payment upfront, particularly if they're renting to someone without a rental history, such as a college student getting a first apartment, or to a new tenant who can't provide proof of income.
This does have a couple of potential downsides.
For one, in month-to-month agreements, this system renders you unable to increase rent for the months that are already paid. And in the event you terminate a tenant's lease for any reason, you'll have to pay back rent for any month the tenant won't live at your property.
Check the laws in your state, as some states only permit you to collect the first and last months' rent and a security deposit. Depending on the state, you also could face a limit on how many months of rent you're allowed to accept in advance.
Related: