Charge-offs substantially harm your credit and make it challenging to get approved for loans, credit cards, and more. Even if you pay a charge off, it can stay on your credit report for many years. Fortunately, it's possible to get an illegitimate charge-off removed from reports without paying. It's even possible to get a legitimate charge off removed without paying the total amount.
Please keep reading to learn what precisely a charge off is, how it affects your credit, ways to get a charge off removed, how to rebuild your credit after a charge off, and more.
What is a Charge-Off?
---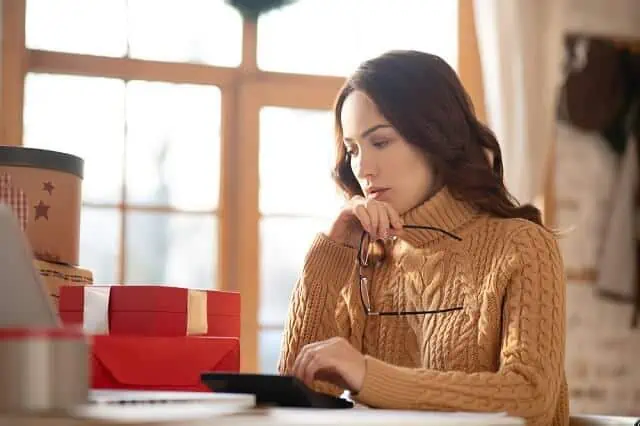 When you've stopped paying off debt for a significant amount of time, typically six months or more, the creditor will create a declaration that you aren't likely to pay off your debt. This declaration is called a charge-off.
However, you're still responsible for that debt. Either the credit issuer will continue asking for payments, or it will hire a collection agency.
Be warned: people calling as a debt collection agency is a popular phone call scam. If you receive these calls and don't think you have charge-offs, be wary about providing any personal information over the phone.
According to the Fair Debt Collection Practices Act, debt collectors can't try to communicate with you at any unusual time (typically before 8:00 a.m. or after 9:00 p.m. in your time zone).
If you receive a call from a debt collector outside that time frame, that is a sign it may be a scam and violates the Fair Debt Collection Practices Act.
Other lenders likely won't work with you when you have a charge-off because they don't trust you will repay the debt.
You may face severe repercussions for having charge-offs. Therefore, you should attempt to make your minimum payments or more to credit card issuers or other lenders.
Related: How Parents Can Help Their Children Start to Build Credit

Does a Charged-Off Account Show on Your Credit Report?
---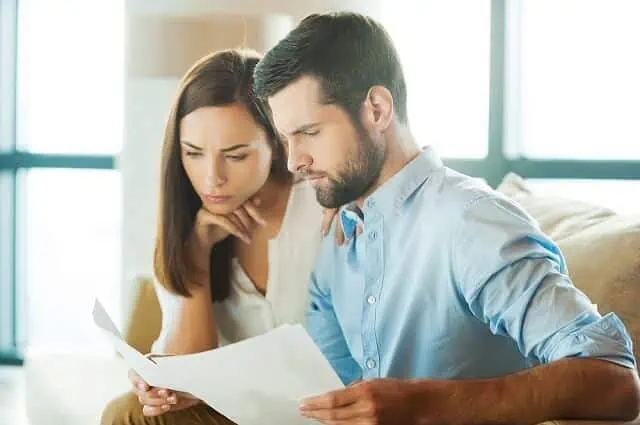 Yes, a charged-off account does show up on your credit report. As soon as you have delinquent payments, your credit card issuer will change the information reported about you on your credit report.
Your account with them will go from the "Account in Good Standing" portion of your credit report to the "Negative Accounts" or "Negative Items" section.
After around six months of missed payments, the creditor will report it as a charge-off to the main three credit bureaus. This derogatory mark on your credit report can affect your credit for up to seven years from your first delinquent payment.
A charge-off significantly harms your credit score because having an on-time payment history counts as the most significant factor for credit scores. If your debt goes to a third-party debt collector, it can negatively affect your credit even more.
Having a low credit score makes it challenging to qualify for a mortgage, auto loan, the best credit cards, and more. When applying for any of these loans, the loan issuer checks with credit reporting agencies and sees the derogatory mark.
Related: Best Credit Cards for No Credit History [Starter Credit Cards]
How to Remove a Charge-Off Without Paying
---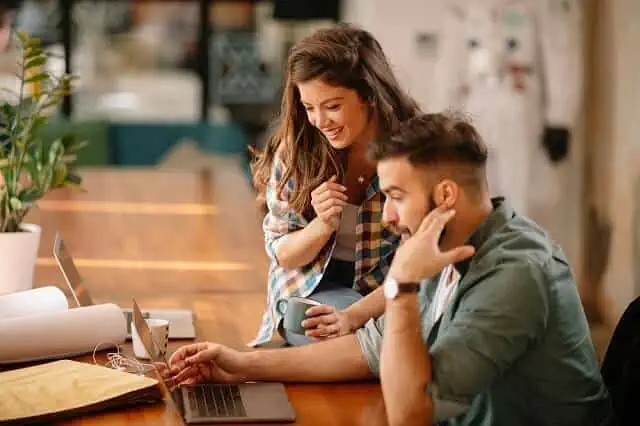 When a charge-off is legitimate, it's doubtful you'll be able to get the charge off removed without paying off your debt at least partially. However, if you believe the charge-off is in error or even that one detail may be inaccurate, you might be able to get it removed without paying.
In the event of an error, initiate a dispute investigation with the credit reporting agency, and notify the creditor you've disputed the charge-off. You'll need evidence, such as proof of payments.
According to the Fair Credit Reporting Act, if you see anything incorrect on your credit report, you have the right to dispute it via a letter. Doing this is often referred to as the "609 loophole."
If the charge off is legitimate, get a current copy of your credit report. Each of the three major credit bureaus (Equifax, TransUnion, and Experian) must provide you with a yearly free credit report. You can order your report at annualcreditreport.com.
Look for the charge-off entry and make sure everything is 100% accurate. Suppose you see anything wrong, such as the account number, borrower names, balance, payment history, etc. In that case, you can dispute the entire charge-off entry with any credit bureau.
If everything looks accurate, consider the following two options for how you might be able to pay the debt just partially rather than in full.
1. Negotiate with the Creditor
---
Negotiating with the creditor usually still involves paying some of the debt. In a "pay for delete" arrangement, you pay them to remove the charge-off, and the Fair Credit Reporting Act states that this is legal.
A paid charge-off eliminates your leverage, so arrange your pay for delete before making payment arrangements. If you don't have enough to pay back your debt entirely, offer partial payment and have the charge off removed.
Credit card issuers would rather receive some money than none. Get your agreement in writing, and don't give the debt collector access to a bank account.
2. Consult with a Credit Repair Company – Buyer Beware
---
People with charge-offs sometimes choose to speak with a credit repair company. These companies charge a fee.
However, some work on your behalf to challenge negative items creditors may have placed on your credit reports with the three credit bureaus.
Services like Credit Saint perform a full analysis of your credit history, challenges the damage you disagree with and sets you up with a plan to build credit.
The service comes highly-regarded by other users, showing 4.9 out of 5 stars with almost 170 reviews on ConsumerAffairs.com.
Consider this service if you need assistance with repairing your credit. Set up a consultation to learn more about Credit Saint and whether it can help with your charge-offs.
Credit Saint | Credit Restoration Services w/90-day Money Back Guarantee
Credit Saint performs a full analysis of your credit history, challenges the damage you disagree with, and sets you up with a plan to build positive credit.
The credit bureaus then investigate the challenges received and press creditors to defend the items on your report.
Credit Saints implements a credit building plan before the credit bureaus release new reports showing any changes made.
All Credit Saint programs come with a 90-day money back guarantee. If you don't see questionable negative items removed during this period, you will get a full refund.
Related: Best Debit Cards for Kids
When You Can't Remove a Charge-Off From Your Credit Report
---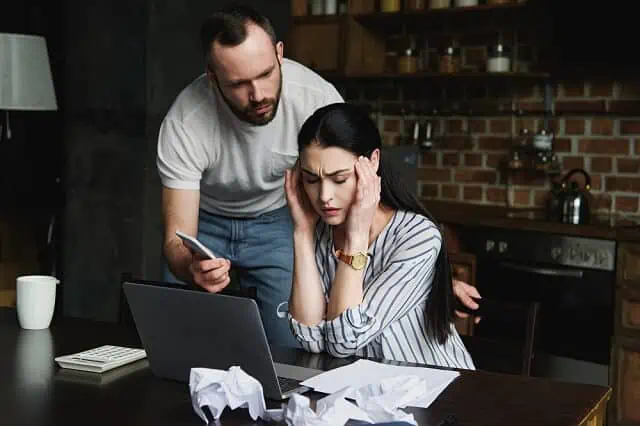 Even if you eventually pay off your debt to a credit issuer or collection agency, charge-offs typically stay on your account.
As charge-offs age, their overall impact lessens. Charge-offs remain on credit reports for seven years before falling off entirely.
Suppose your charge-off occurred at a young age, and you aren't looking to get a mortgage, car loan, credit card, or another loan soon.
In that case, you might be able to deal with a lower credit score until the charge-off removes itself from your credit history.
However, having a good credit score carries several advantages. When you can't eliminate a charge off from your credit report, you can take other steps to fix your bad credit.
Related: How to Build Credit as a College Student
How to Rebuild Your Credit Following a Charge-Off
---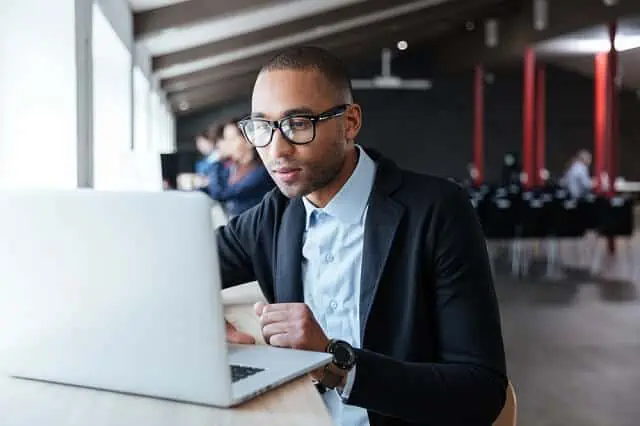 Charge-offs remain on your account for many years, but you can still take credit-positive actions to rebuild your credit in the meantime.
1. Secured Credit Cards
---
Secured credit cards work similarly to unsecured "standard" credit cards, but with a couple of distinct differences. You pay a deposit for a secured credit card, and usually, it's for the amount of the credit limit.
The deposit eliminates the risk for the credit card issuer, so it becomes substantially more accessible to get approved for a secured card than an unsecured card. Credit reporting agencies are shown your payment history for the card.
If you regularly make on-time payments, this will help rebuild your credit. Secured cards are usually used temporarily and then switched to an unsecured version of the card or closed.
Related: Is It Better to Have No Credit or Bad Credit? [No Credit vs. Bad Credit]
2. Credit Utilization
---
Credit utilization is an influential factor in one's credit score. Try to keep your credit card utilization below 30%.
The lower your utilization, the better, except stay above 0%. Keeping your overall credit utilization low will help improve your credit score.
3. Pay Bills on Time
---
On-time payments count as the single most significant factor that affects your credit score. If you've had a charge-off, that means your credit report displays very late or missed payments.
Once your credit history includes timely bill payments, it will show on your credit report, and you can slowly rebuild your credit. If you're forgetful, consider setting up automatic payments for all of your bills.
Related: Best First Credit Cards [Beginners' First Time Credit Cards]
4. Unsecured Credit Cards
---
Unsecured credit cards are what people automatically think of when they think of credit cards. As previously mentioned, unsecured cards are more challenging to get approved for than secured cards.
With a charge-off on your account, you may not qualify for unsecured cards until your credit report looks better. However, some cards exist for which you might be eligible, and these are a great way to improve your credit score.
When you get an unsecured credit card, make sure to keep your utilization low and always pay on time.
An unsecured credit card that uses an alternative means of reviewing your application is the Petal® 1 "No Annual Fee" Visa® card, a starter credit card or one designed for people with low-to-fair credit or cash flow.
This alternative approval credit card uses modern technology to design credit card products that help you budget, control your spending, and build credit.
The Petal® 1 "No Annual Fee" Visa® card is best for those with no credit or a thin credit file because Petal accepts applicants based on Cash Flow underwriting alone.
Our Credit Builder Card Pick
Petal® 1 "No Annual Fee" Visa® Credit Card
$0 Annual Fee

Variable APRs range from 25.24% - 34.74%

$300 - $5,000 credit limits

Earn a credit limit increase in as little as 6 months. Terms and conditions apply.

No credit score? No problem. If eligible, Petal'll create your Cash Score instead.

2% - 10% cash back at select merchants

See if you're pre-approved within minutes without impacting your credit score.

No annual or foreign transaction fees.

Build credit alongside hundreds of thousands of Petal card members.

Petal's mobile app makes it easy to manage your money, track your spending, and automate payments.

Petal reports to all 3 major credit bureaus

No deposits required

Card issued by WebBank
Pros:
No annual or foreign transaction fees

Potential for extremely high cash back with select merchants
Cons:
No everyday cash-back feature

Cardholders are subject to late and returned payment fees

Higher APRs and lower max credit limit than Petal® 2.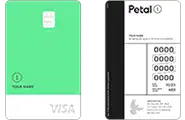 Related: Best Student Credit Cards for No Credit [Building Credit]
5. Authorized User
---
If you can't get an unsecured credit card by yourself, ask if a trusted friend or family member will put you down as an authorized user on one of their cards. As an authorized user, you benefit from the credit history of that card through credit piggybacking.
It quickly gives you a history of on-time payments (if the primary cardholder always makes timely payments). It could also extend the length of your credit history if the cardholder opened the account before you had started building your credit.
You don't have to use the card or even have a physical copy of it for it to improve your credit; you just have to be listed on it. You also aren't responsible for any debt the card might accumulate.
If the cardholder misses payments, debt collectors would reach out to the primary cardholder directly and not any authorized users. Note that being an authorized user can harm your credit score if the primary cardholder doesn't make payments.
Before getting added as an authorized user, check that the credit card company reports authorized users to credit bureaus (not all do). If they don't report your status, it won't show up on credit reports and increase your credit score.
6. Credit Rebuilder Loans
---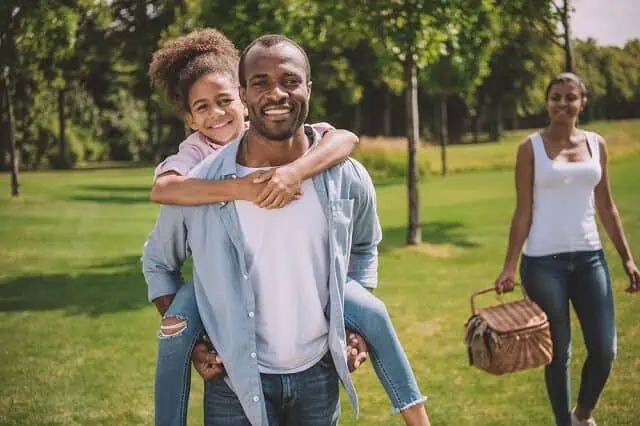 A credit rebuilder loan is designed to help users improve their credit. Users pay the lender each month, and the lender puts that money into a savings account.
After the agreed-upon amount is paid, you receive access to the savings account. The lender tells the credit bureaus that you made on-time monthly payments, and your credit report reflects this, which helps your credit.
The benefit for the lender is that the user pays interest on the money and sometimes pays a fee to open the account.
Related Charge-Off Questions
When Do Credit Bureaus Reflect a Charge-Off on Your Credit Report?
---
Charge-offs usually appear on your credit report after six months of delinquency. Since charge offs stay on credit reports for seven years from the first delinquent payment, that means it stays on the report for six and a half years.
If your debt gets sold to a collection agency, it doesn't affect how long your charge-off remains on credit reports.
What Does a Charge-Off Do to Your Credit Score?
---
Charge offs substantially harm your credit. The amount of points your credit score drops depends on your score before the charge-off and the rest of your credit history.
You might lose anywhere between 60 to 150 points. The higher your score was before the charge off, the more significant the score damage.
Does a Charge-Off Ever Go Away?
---
Yes, charge-offs do eventually go away. A charge-off stays on your credit report for up to seven years, and then it is removed. In the meantime, your credit will be much lower than it would be otherwise.
Can a Credit Repair Company Remove a Charge-Off?
---
If a credit repair company promises upfront it can remove a legitimate charge-off, it is likely a scam. These companies can check your credit reports and statements for errors. Inaccurate charge-offs can get removed, but you can also check for errors yourself.
Credit repair companies can also negotiate "pay for delete" deals. These have you pay all or some of your debt in exchange for getting the charge-off removed from your record. You are also able to request this deal without a company.
Will Paying a Charge-Off Remove it From Your Credit Report?
---
Paying a charge-off will not automatically get it removed from your credit report. The status will change to show that it has been paid, but the mark remains on reports for seven years since the first missed payment.
Before you pay a charge-off, you can sometimes make an agreement with the credit issuer that they will remove the charge off in exchange for your payment. If you make this type of agreement, make sure to get it in writing.
What Happens if You Don't Pay the Charge-Off?
---
Unpaid charge-offs show as outstanding debt on your credit reports. It makes it extremely difficult to get approved for mortgage or auto loans, credit cards, apartments, and more when you have outstanding debt.
The creditor or debt collector will continuously try to obtain the owed money from you and might even try to sue you for the debt (within the statute of limitations). After seven years, the charge off will no longer show on your credit reports, but you still technically owe the money.
The statute of limitations for debt varies by state. After your state's limit has passed, collection agencies can no longer threaten to sue you.
Related: