Even if you thoroughly screen tenants, they can end up paying rent late or not paying at all. While most landlords aren't required to report rent payments to credit bureaus, there are some benefits to consider.
This article will explain how to report a tenant's late or missed payments to credit bureaus, legal requirements for rent reporting, and any services to report rent for you.
How Do You Report Tenants to the Credit Bureau?
---
There are a few options for how to report to credit bureaus on tenants. The three major credit bureaus are Experian, Equifax, and TransUnion.
To report rent payment information, you will first need to register and create a merchant account with each credit bureau.
You can either report rental payments directly to a credit bureau (or all three major credit bureaus) or use a rent reporting service. You'll need the tenant's Social Security number for a credit bureau to verify their identity.
It's recommended to notify a tenant of your plan to report unpaid rent before you send the report. This warning might prompt the tenant to pay. Even if it doesn't, it's a common courtesy.
Don't report late rent after just a few days, especially if you offer a grace period, which most leases include. Most credit reporting agencies will only accept reports if a rent payment is at least 30 days overdue.
If you report a tenant to a collection agency, this will show up on their credit report as a delinquency. Delinquencies harm a tenant's credit score more than late rent and utility payments.
Make sure to keep all documentation as proof you reported the tenant's rental history, including any letters or emails you send to the credit bureau.
When a debt is paid, update the credit bureau so they can make any necessary changes to a tenant's credit report.
Can You Report Rent to the Major Credit Bureaus?
---
Yes, but the process for rent reporting is determined by your rental property portfolio. Only high-volume landlords with enough units can report rental payments directly to the major credit bureaus.
Landlords with fewer units can either register with credit bureaus and do regular rent reporting (both good and bad behavior) or just report missed or late payments.
Plan to wait at least 30 days before sending a negative report. It isn't necessary to wait until you're considering eviction.
Alternatively, landlords can use rent reporting services to send reports automatically whether a tenant paid rent on time or not.
Tenants generally can't report their own rental payment data without the help of their landlords or a service like Boom, a service that allows tenants to report their rent payment history directly to the three major credit bureaus for a reasonable monthly price. You can also report previous lease payments made with the service for a one-time fee. Using this service for rent reporting to help build a good credit history. We cover this rent reporting service more below.
Related: How to Run a Background Check for Rental Property
Do Rent Payments Affect Credit?
---
It depends. When rent reporting services report rental payment history, it affects some, but not all, credit scoring models.
The most commonly used model is FICO Score 8, which doesn't include rent payments in its credit score calculations. However, FICO 9 and FICO XD do include rental history in a tenant's credit profile, and it has a positive or negative impact on credit scores.
VantageScore also considers rental payment information. This model analyzes credit report information from all three credit bureaus, whereas FICO Score models are bureau-specific.
Which Services Will Report Your Rent Payments?
---
You can save time by using a service that automatically submits rent payment data to a credit bureau for you. These services usually include an app to collect rent online, which can help keep your payment history organized.
RentRedi (For Landlords)
---
RentRedi automatically reports rent payments to TransUnion. It also offers multiple options for tenants to pay rent using ACH bank transfers, credit cards, debit cards, and cash (through retail locations).
RentRedi has many more features and only costs $9 per month if paid annually.
Related: Best Accounting Software for Rental Properties
PayRent (For Landlords)
---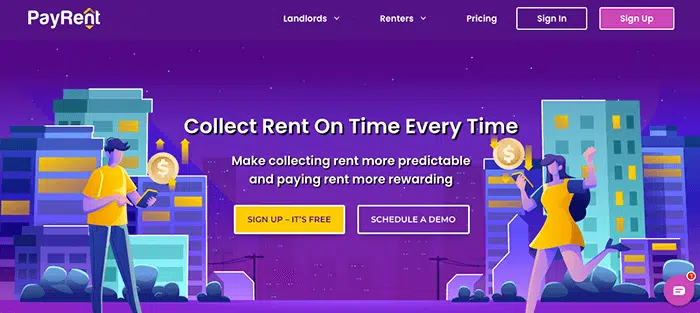 PayRent will report rent payments to all three credit bureaus. This platform automatically sends rent reminders and invoices, or tenants can schedule payments in advance with a credit card or transfers from banks and credit unions.
Tenants with a history of on-time payments can even access interest-free emergency cash loans to pay rent during tough times.
PayRent is a free service.
Related: Best Online Rent Payment Systems
Boom (For Tenants)
---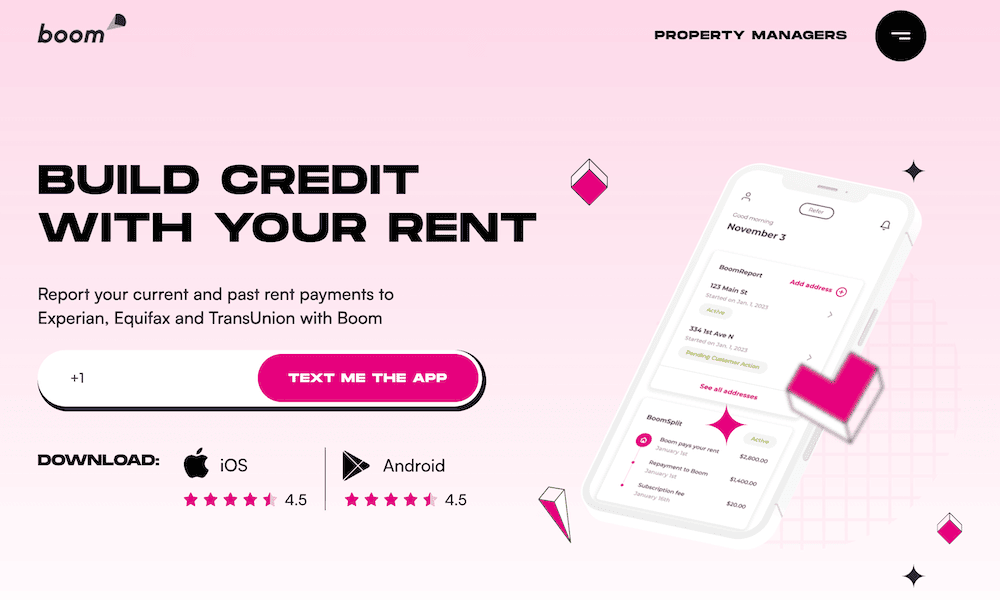 Boom is a paid service that reports your rent payments directly to the three main credit bureaus and doesn't involve input from landlords. The service connects to your bank account used to pay rent each month and verifies your data, usually within 24 hours of registering and reported thereafter.
The service costs $2 per month to report your ongoing rent payments to the credit bureaus and also offers the option to report previous lease payments for a one-time fee of $25. Thousands of renters have used the service and seen their credit scores improve within 10 days of reporting their payment history. The service reports an average increase of 28 points in two weeks of reporting your score.
Related: Best Banks for Real Estate Investors and Landlords
CreditBoost by Avail (For Tenants)
---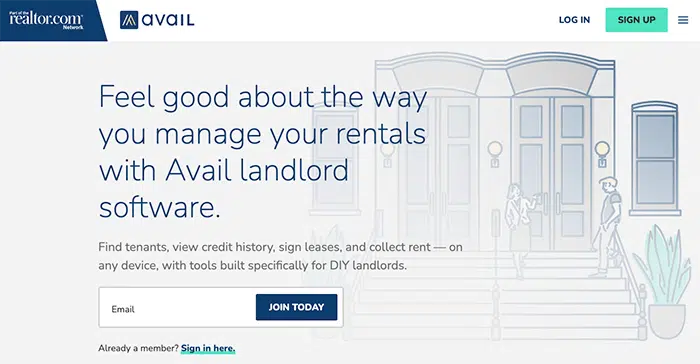 Landlords who don't report rental payments or use a rent reporting service can refer tenants requesting reports to CreditBoost by Avail.
Tenants paying rent on Avail can turn rent reporting to TransUnion on or off. Reports can include up to 24 months of rent per lease for a one-time fee of $3.95 per month reported.
Avail is also an excellent service for advertising properties, screening tenants, collecting rent, and more.
Related: Best Rent Collection Apps and Tools
Is It Worth Reporting Rent to the Credit Bureaus?
---
As a landlord, your first action when a tenant is late on a rent payment shouldn't be to report them to a credit bureau.
Always send a late rent notice first and try to contact the tenant. Late payments can negatively affect their credit history and future rental possibilities.
If a tenant is still ignoring notices and your attempts at contacting them, inform the renter of your plans to report the late or missed payments in 30 days. At that point, if you still aren't paid, it's worth reporting the missing rent payment(s). A negative rental history works as a warning to other future landlords.
If you report a renter to a collection agency, you likely won't recover the full amount you're owed. However, you will get some of the missing rent.
Rent reporting doesn't always have to be negative. Some landlords use a rent payment service with credit reporting for on-time payments as well. This can be a way to attract tenants who want to build credit or improve their credit scores.
Can Property Management Companies Report Rent Payments to Credit Bureaus?
---
Property management companies can use services that report rent to credit bureaus.
These companies often use rent reporting as an add-on service for landlords who want to hire a property manager. It can also be a selling point for tenants looking for a credit boost.
Are There Laws Preventing Landlords From Reporting Rent Payments?
---
Landlords are allowed to report rent payments (or lack thereof) to Experian, Equifax, and TransUnion.
According to Section 623 of the Fair Credit Reporting Act, landlords can report rent payments, providing they aren't "reporting information with actual knowledge of errors" or "reporting information after notice and confirmation of errors."
In other words, as long as the information is accurate and there is no reason to believe otherwise, you can report late or missed rental payments.
Related: New Jersey Security Deposit Laws [What Landlords Need to Know]
Why Should You Report Bad Tenants to Credit Bureaus?
---
If you check a credit report and see a poor rental history of missed or late rent payments, you may think twice before renting to that tenant.
Reporting rent payment data (good or bad) for your existing tenants will help the next landlord so they have that information when running credit reports on prospective tenants.
If potential tenants know you plan to report rent payments, they may be encouraged to pay rent on time. Landlords who let their tenants know they'll be reporting rent usually have fewer delinquencies.
Be clear in your lease agreement when rent is due, if there is a grace period, any applicable late fees, and further action you may take for overdue payments.
Are Landlords Required to Report Rent to Credit Bureaus?
---
Usually, a landlord or property management company doesn't have to report rent payments.
There is an exception to this rule. In my state of California, as of July 1, 2021, SB 1157 requires landlords of assisted housing developments with over 15 units to give new and existing tenants the option to report rental payments to a consumer reporting agency.
Landlords of an assisted housing development with 15 or fewer units are exempt, with some exceptions.
Tenants who opt-in have to pay the service charges to report the rent payment or $10 per month, whichever is less. They also need to sign a written statement of consent.
The purpose of this California rental law is to help low-income families build credit. You should always be sure to check with your state or local government's laws to see what requirements might exist for your rental properties.
Related: