While you can never guarantee a positive rental experience, a credit check can be a good indicator.
Credit checks provide insights into an applicant's level of financial responsibility and give you an idea of how likely they are to pay rent on time. It shouldn't be your only screening method, but it's an important piece of the puzzle.
This article will teach you how to run a credit check on a tenant. Additionally, you'll learn how much a credit check costs, what to look for in reports, obstacles you might face when trying to get a credit check, valuable services to consider, and more.
Services to Run a Tenant Credit Check—Our Top Picks
---
| | |
| --- | --- |
| | |
| | |
| | |
| Unlimited Plan: Free. Unlimited Plus: $7/unit/mo. | Tenant credit, eviction and background check options ranging from $24.99 to $42.99 |
| | |
Free Landlord Software + Tenant Screening
Unlimited Plan: Free. Unlimited Plus: $7/unit/mo.
Tenant Screening Service
Tenant credit, eviction and background check options ranging from $24.99 to $42.99
Should You Check Your Tenant's Credit Report?
---
Yes, it's helpful to check credit reports for every potential tenant. Many landlords request credit checks on the rental application.
A credit report can give you valuable insights into their financial history. A tenant who makes on-time payments for previous landlords is more likely to pay rent on time.
This information can help you decide if you want to accept the rental application. Make sure you follow local landlord-tenant laws for credit and background checks.
What Information Do You Need to Run a Tenant Credit Check?
---
First and foremost, you need an applicant's written permission for a tenant credit check. Once you receive authorization to run a credit check, you'll need some basic information:
Full legal name
Date of birth
Social Security number
Current and past addresses
Current landlord (if applicable)
Current employer (if applicable)
Prospective tenants may hesitate to provide you with the necessary information for a credit check. They may be more trusting of a well-established online screening service where they can directly enter personal details.
How to Run a Credit Check on Prospective Tenants
---
The easiest way to run credit checks is with tenant screening services. The steps below are what you can usually expect when using an online service to screen rental applicants.
1. Select a tenant screening service
There are a variety of services available that will run tenant credit checks. (There's a list of the best credit check services later in this article.)
Some tenant screening reports only include a credit check. Other tenant screening reports may include additional information, such as criminal background checks, income and employment status, previous rental payment history, and an eviction report.
2. Create an account
Top tenant screening services let you create an account for free. Usually, you only pay for the background or credit checks you order. You can often pass 100% of these costs on to the rental applicants, though you can also choose to cover the expense yourself.
In my experience as a landlord, I'd have several applicants each time I showed a rental, and covering these screening costs for every applicant wasn't practical. As a result, I'd advertise a rental application fee on the rental property listing, then explain what the fee covered. That way, prospective tenants weren't surprised when they were charged a fee after the background check was run.
3. Verify you're the property owner
Tenant screening companies may require identity verification documents to ensure the credit check request is coming from an actual landlord and not a scammer.
These documents can include proof of identification (such as a passport or driver's license), proof of rental property ownership (such as a mortgage statement), and proof of address (such as an electric bill).
4. Request credit checks from prospective tenants
Enter an applicant's name and email to send a request for a tenant credit check. The service should send them an email that contains the link they'll use to enter their details to run a credit check.
5. Get authorization to run a tenant credit check
Consent is required to check an applicant's credit report. Prospective tenants can authorize credit checks and background checks in writing or online with the screening service.
6. Review the applicant's credit report
Check the applicant's credit report for any red flags, such as a recent eviction, bankruptcy, or chronic late payments. Pay attention to a renter's previous rental payment history.
I've had several prospective tenants who came back with red flags on their reports—some were concerning, while others were more understandable or could be explained away with some context. For prospective renters who I felt had a setback but would do well in the unit for rent, I'd add additional protections in the lease to guard against failure to pay rent on time.
In one instance, the prospective tenant fell behind on credit card payments while she went out of the country for a concert tour overseas. She didn't realize a credit card had a balance left unpaid and it sat on her account for several months gathering delinquency notices, not to mention interest and penalties for failure to pay. While she was out of the country, she had all of her mail sent to her mother's house and wasn't aware of the missed payments. As a result, her credit score was dragged down significantly. She knew this would make it hard for her to find a place to rent, so she had her mother agree to cosign the lease on my unit. This let me look past that bad credit report, and she turned out to be a fantastic tenant who paid rent promptly each month during her lease.
7. Accept or deny a tenant's rental application
Based on the information in the tenant screening report, you can decide if you want to accept the rental application.
If you deny an applicant because of a poor credit report, you have to send them an "Adverse Action" letter. Common reasons for denial include a poor credit score, not enough credit history, and late rent payments.
Note that you have to hold all applicants up to the same standard, or you risk violating Fair Housing Act rules against discrimination. For example, you can't reject a prospective tenant and say the only reason is a low credit score but then accept tenants with lower scores.
How to Read a Tenant's Credit Report
---
When reading a credit report, remember you're looking for a reliable tenant who can handle the financial obligations of leasing your rental property.
Even if a tenant's credit score isn't perfect, they can still have a solid financial history and a record of on-time rental payments.
If you're hesitant about a potential tenant, you can require a guarantor or cosigner on the lease, as I've done before. You can also ask them to verify information that may be inaccurate.
What to Look For in a Tenant's Credit Report
---
The information in a tenant credit check varies slightly depending on the credit bureau and service you use, but it usually contains the following information.
1. Tenant's Contact Info
The top of the report usually has an applicant's name, phone number, and email address. Additional information may include their Social Security number, date of birth, and name of spouse (if applicable).
2. Financial Health
Compare income and monthly financial obligations (bills, loans, etc.) to determine if an applicant can pay your rent price. They should be able to comfortably spend 30% of their gross monthly income on a rent payment.
Check for a history of missed or late payments. Only rent to applicants you are confident have the financial means to cover your rent payments every month.
3. Accounts Summary
The accounts summary lists both open and closed accounts. It provides information for:
Bank accounts
Credit card accounts and limits
Loans and amounts (mortgages, auto loans, etc.)
This summary also includes how long an account has been open, payment history, and if a loan has any cosigners.
4. Indications of Fraud or Impropriety
This important section will let you know of any potential fraud. Carefully review this section and discuss any discrepancies with the applicant. It could be a misunderstanding or a legitimate fraud attempt, which is a good reason to reject the applicant.
5. Public Records
Public records can show you an address history, known employers, evictions, bankruptcies, and tax liens or civil judgments against the prospective tenant. Note that public reports aren't included in every credit report, so this information may or may not show up on your credit checks.
6. Credit Inquiries
Credit inquiries are requests to see someone's credit report. There are two types of credit inquiries.
Hard Inquiries, also known as "hard credit checks" or "hard pulls," are performed by a financial institution or a lender. Too many hard inquiries within a short amount of time can negatively affect a tenant's credit score.
Soft Inquiries or "soft pulls" are used for background checks and when someone requests their own credit report. These don't affect credit scores. A tenant credit check is a soft inquiry.
7. Collection Accounts
This part of a tenant credit report lets you know if any accounts are in collections. This might include student loans, unpaid medical bills, or other types of debt.
If a tenant has accounts in collections, you can see how much has already been paid and the amount owing. A high outstanding balance might be a sign the tenant wouldn't be able to pay rent reliably.
Related: How to Remove a Charge-Off Without Paying
8. Tenant Resident Score or Credit Score
The credit score will generally be on a scale of 300 (the lowest) to 850 (the highest). You will see a single number that summarizes a tenant's credit history.
Some screening companies also provide a Resident Score. Unlike a credit score, Resident Scores are designed to predict the eviction risk of a potential tenant.
What Services Provide a Tenant Credit Check?
1. Avail
---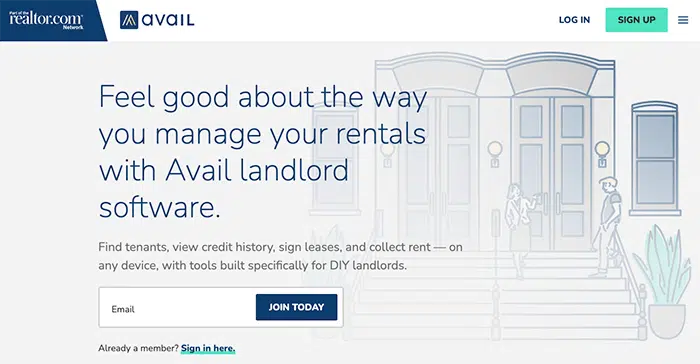 Avail offers three tenant screening services, two of which include a TransUnion credit report. The "Renter Profile" tenant screening report only includes job history, rental history, and income verification.
The Credit Plus report includes all of that, plus a credit score, adverse items, and credit history. The Full Screening contains everything from the other reports, as well as evictions, criminal history, OFAC Terrorist Watchlist, and the Sex Offender List.
Landlords choose which report to use in their tenant screening process and decide to pay for the report or pass the costs onto the prospective tenant. Prices vary by state.
Avail provides other useful services for landlords, such as syndicating property listings, letting tenants pay rent online, state-specific lease templates, and more.
Avail is a free service. Those who want additional features can sign up for the Unlimited Plus tier for $5/unit per month.
Free Landlord Software
Avail | Free Landlord Software
Unlimited Plan: Free. Unlimited Plus: $7/unit/mo.
Avail offers free landlord software that allows you to syndicate listings on rental property sites, conduct credit and criminal screenings, execute state-specific leases, process online rent payments and perform maintenance tracking.*
Premium version offers next-day rent payments, waived ACH fees, custom applications and leases, custom lease cloning for reuse, and creating a property website.*
Tenants pay application fees, screening fees and payment fees ($2.50 per bank transfer w/Unlimited Plan).*
Pros:
Free plan with useful features

Tenant screening

Listing syndication with dozens of sites

State-specific lease creation

Online rent payments
Cons:
Next-day rent payments only come with Premium

No chat features within the app, must rely on email for communicating with tenants
* Some fees may apply for certain services (e.g., ACH fees for rent collection)
Related: Best Rent Collection Apps, Platforms and Services
2. SmartMove
---
TransUnion's SmartMove report includes an applicant's ResidentScore, which not all reports do. SmartMove claims that the ResidentScore can predict eviction risk 15% better than credit scores.
Besides the comprehensive credit report, SmartMove's tenant screening process includes a criminal background check. It looks at millions of criminal records, including Most Wanted databases and the National Sex Offender Public Registry.
Landlords also receive a detailed eviction history report with tenant judgments for rent, failure to pay rent, unlawful detainers, and much more.
The Income Insights Report tells you if an applicant's income is fully verified or if additional verification is needed.
You can sign up for a SmartMove account for free and pay as you order screenings. Alternatively, you can pass the costs onto each prospective tenant. Pricing starts at $24.99 per screening.
Tenant Screening Service
SmartMove | Tenant Screening & Background Check from TransUnion
Tenant credit, eviction and background check options ranging from $24.99 to $42.99
SmartMove is a tenant screening solution designed for independent landlords with 1-10 properties.
The service provides a legal and convenient portal for independent landlords to perform tenant background checks.
Backed by TransUnion, the tenant screening process can be completed in a matter of minutes for $40
Pros:
Provides tenant scoring system (ResidentScore™)

Pulls tenant credit, eviction and background reports in minutes

Landlord can choose to pay fee or pass it along to prospective tenant(s)
Cons:
Only uses TransUnion credit information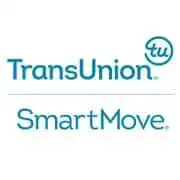 Related: Best Banks for Real Estate Investors and Landlords
3. LeaseRunner
---
LeaseRunner lets you mix and match tenant screening services. The credit report is supplied by Experian and includes a summary of accounts, payment amount and status, account condition, payment history, bankruptcy, foreclosure, repossessions, collections, credit limit, and more.
It also includes an applicant's income-to-rent ratio, which shows the total monthly payments they are making to creditors. This provides a quick snapshot of financial health to determine if a prospective tenant has enough money to afford monthly rent payments.
The credit report uses the VantageScore 3.0 scoring model. It creates a score based on all three major credit report bureaus to predict the financial risk of a tenant.
The Tenant Credit Check is $22 per applicant. You can also use LeaseRunner's Tenant Background Check ($16 per applicant) and Eviction Check ($13 per applicant).
LeaseRunner also offers a Tenant Financial Profile, which is only $10 per applicant. The Financial Profile shows cash trends, a 3-month deposits vs. withdrawals graph (or 30-day graph), bank balance trends, current balance, and more.
LeaseRunner doesn't have any monthly fees. You just choose which reports you want and whether to pay for them yourself or pass the costs on to applicants.
Tenant Screening, Leasing and Rent Collection
LeaseRunner | Tenant Screening & Online Leasing
À la Carte Pricing: Fees Vary and Range from Free to $37 Depending on Service
LeaseRunner offers a number of landlord services, from tenant screening to digital leases with e-signature and online rent payments
Mix and match credit, criminal, eviction, and cash report
Screen for pre-qualification first, then screen for criminal background check
Choose who pays the screening fee, applicant or landlord
Instant authorization process and report delivery
Related: Best Accounting Software for Rental Properties
How Much Does it Cost to Run a Credit Check?
---
Depending on the credit reporting agency and any additional information you request, such as a criminal background check, a tenant credit check might cost anywhere between $25 and $75.
Some landlord property management software lets the applicant pay directly for the screening, so you don't have to cover the cost or play the middle man by having it as part of an application fee.
What Happens if a Tenant Can't Authorize a Credit Report?
---
If a tenant can't authorize a credit report for some reason, you may need to ask for other documents to get a sense of their credit history.
You can request bank statements, pay stubs, monthly bill statements, and a reference from a previous landlord. Make sure you still get authorization from rental applicants to collect this information.
Do You Need a Social Security Number to Run a Credit Check?
---
No, you don't need a Social Security number to run a credit check. Doing a credit check without a social security number can be more challenging, but credit bureaus can still do it.
Using other identifying information, such as a full name, address history, date of birth and individual taxpayer identification number (if they have one), can be enough for the credit check.
Check Prospective Tenant Credit Reports
---
You may have a tenant or multiple tenants ask to supply their own credit report. Most states don't require you to accept a tenant-provided credit report.
However, some states, such as Wisconsin, prohibit charging applicants credit report fees if they can provide you with their own credit report that is less than 30 days old.
While you would still have the option of running your own credit check, you would have to cover the fee and you still need permission to run the check.
Whether you receive the credit report from a tenant or obtain it yourself, check it over thoroughly. Feel free to ask applicants to clarify anything that looks like bad credit, as it's possible for these reports to have errors.
Any applicants you deny must receive a written notice of rejection. The Fair Credit Reporting Act requires you to inform a tenant if the reason they are being rejected is because of information on the credit report.
Related: