It's raining outside. There are puddles everywhere and your kids are bored. You don't want to go out, so what else can you do? The answer is simple: indoor activities for kids on a rainy day!
This article will provide fun ways to keep busy inside when the weather is bad outside. Find something that interests your family and enjoy yourself!
What are Rainy Day Indoor Activities for Kids?
---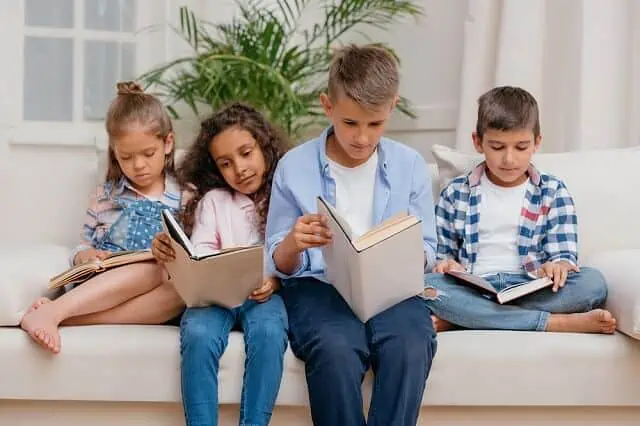 No one likes to be stuck inside on a rainy, slushy, or snowy day. The kids are restless and the adults are bored!
There's no need for everyone in your family to suffer through this time of year. Below is a list of some indoor activities that will surely keep you busy indoors on these dark, gloomy days.
Consider these days an opportunity for children to boost their creativity and learn valuable life skills. Soon, your child might enjoy rainy days more than sunny ones!
What are Some Fun Indoor Activities for Kids on a Rainy Summer Day?
---
There are endless possibilities for how to spend a rainy day inside. Below are 25 options that are ideal for rainy days. Many are not just fun, but educational as well!
1. Make a Blanket Fort
---
Making a blanket fort is a fun indoor activity for kids on a rainy day. Gather up sheets, blankets, and pillows from around the house. You'll also need something sturdy to prop up the fort ceiling, such as chairs.
Have the kids help you gather the supplies and assist in building. With a bit of creativity from your family, you can build an impressive fort that is fun for all ages to enjoy.
The toughest part will be trying to convince them to take it down later!
2. Bring the Outdoors In (with Pop-Up Tents)
---
Not a fan of blanket forts? An easier option is to use pop-up tents. Pop-up tents are great to have on hand in case of bad weather because they typically take up very little space and kids love them!
To set one up, just find a flat surface that is large enough for the tent.
Make sure to fill the tent with lots of pillows, blankets and stuffed animals. You'll also want to make sure the fort is stocked with fun activities, such as card games or books.
You can also put it in front of the television and they can watch a movie from inside their pop-up tent.
3. Bake Cookies
---
Baking cookies is not only delicious, but it can teach children math skills, such as fractions. Have them measure the ingredients, pour it into the pan, and add in decorations like frosting or sprinkles after it comes out.
Decorating can be the most fun part! If baking turns into a recurring hobby on rainy days, their decorating skills will keep improving. Everybody will enjoy sampling this creation.
4. Play Twister
---
Twister is a classic game you likely played in your childhood. It can be fun to play games with your kids you used to play when you were younger and share those memories with your kids.
Twister can help children learn how to follow directions and work with others. For young children, it can also help them learn their colors. This game is easy to set up and the kids will likely want to play several rounds.
5. Paint a Picture
---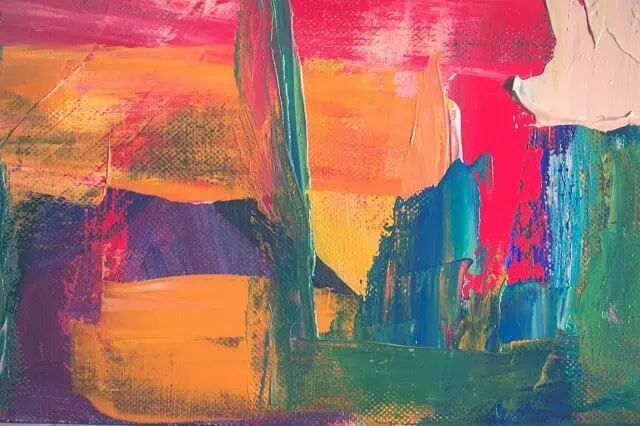 Art can boost your creativity skills at any age. Painting is many kids' favorite art activity. Paint their favorite animal or find some other creative inspiration and paint it on the wall!
They'll love seeing their work in your house and they may want to do more of this activity at home too.
An art easel is easy to set up and makes them feel like a real artist. Display some of their creations on the fridge or walls of their room to remind them of the fun they had.
6. Make Jewelry
---
Creating jewelry is a wonderful activity because each time kids wear their pieces in the future, they'll be reminded of the fun time they had making it.
It doesn't take much to get started. All you need is some wire, beads and string.
Start by teaching the kids how to make a basic design they can use over and over again or have them create their own unique pieces.
If you're feeling really creative, try using your electrical skills to make jewelry out of old computer parts! Encourage them to try different color patterns and use unexpected materials.
7. Play Hide and Seek
---
Children enjoy being both the "hider" and the "seeker" in this classic game. The hider has to find a place that they can hide well, and then the seeker must try to locate them.
You'll be surprised at how many different places someone could use as their own little secret cubby.
Hide and seek can entertain children for longer than you may think. Just make sure to name any parts of the house you want to remain off limits.
8. Read a(n Investing) Book
---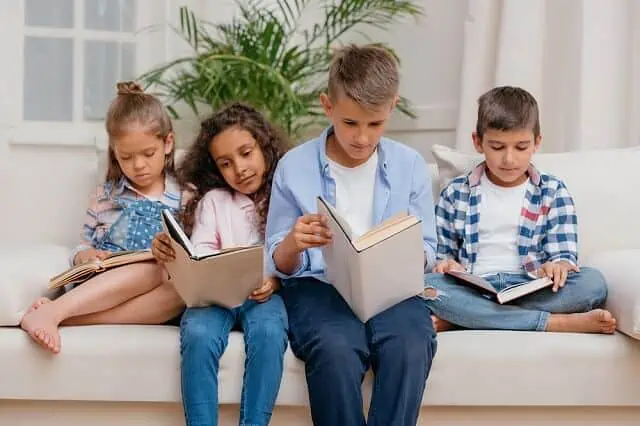 It's essential for children to develop their literacy skills. If you encourage them to read books about investing for kids, they can simultaneously improve their financial literacy.
Books are available in all different formats and subjects for children of any age level, so find appropriate ones for your child's current age and knowledge.
For example, How to Turn $100 into $1,000,000: Earn! Save! Invest! is a great resource for children 10+.
Related: 8 Best Stock Trading & Investing Apps for Beginners
9. Have a Dance Party
---
Dance parties are not only fun, but they can be great exercise! The best part is that anyone can do it. Just break out the music and dance away!
If your child has any difficulties with coordination, teach them one type of dance at a time to help them get acquainted with different kinds of dances, like swing dancing or line dancing.
Bonus: You can introduce them to dances from around the world!
10. Watch Your Favorite TV Show or Movie
---
There is nothing quite like cuddling up with your child and watching a favorite TV show or movie.
Not only will they get the chance to laugh and giggle at all of their favorite TV characters, but you'll have a chance for some bonding time.
Introduce your child to some old favorites that you loved as a kid or play newer movies you've never seen.
If you make some popcorn, it can feel like it's a movie theater. But it's even better because you can stop, rewind, and play for bathroom breaks.
There aren't any sticky floors either!
11. Do a Learning Activity
---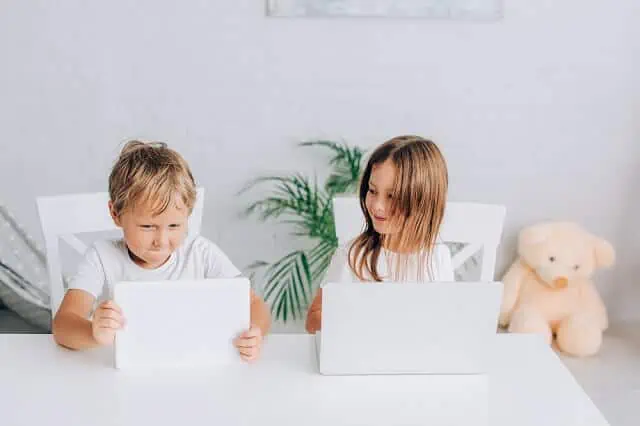 Just because an activity is educational, doesn't mean it can't be fun! You can find some fun games to play with your child that will also teach them something new.
Some fun ideas are educational puzzle games, a science experiment or learning how to draw. You'll likely learn something too!
Your child might discover a new interest that you'll be able to spend some time exploring together more in the future.
For example, if your child loves a science experiment you did together, she might also love a trip to a science museum.
12. Download Money Apps for Kids
---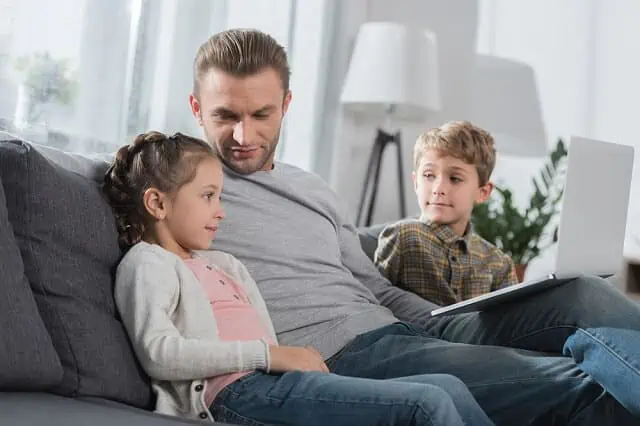 It's never too early for children to learn how money works. Money apps for kids are a fun way to teach kids about money.
There are several different apps for minors out there on the market that can teach children how to save, budget and even earn their own money! One of my top recommendations for money apps for kids is Acorns.
Acorns is known for its "Round-Ups" feature.
Let's say there is a credit card you occasionally allow your kid to use. You connect that card to your child's Acorns investment account for kids.
Your kid buys some food with friends and pays $11.70. Acorns would automatically round this charge up to $12 and invest the $0.30 difference in preselected investments.
Micro-investing apps like this can jumpstart your investing and develop these contributions into enduring habits that build wealth over time.
These small amounts add up and can allocate funds to investing without much thought.
While not college students don't likely need help staying entertained during a rainy day, if your children are in college and have a .edu email address through their school, they can get a free Acorns account.
Kids can explore the app and try to figure out how much money they might have invested by the time they are different ages.
Related: Best Debit Cards for Teens
13. Open a Debit Card for Kids
---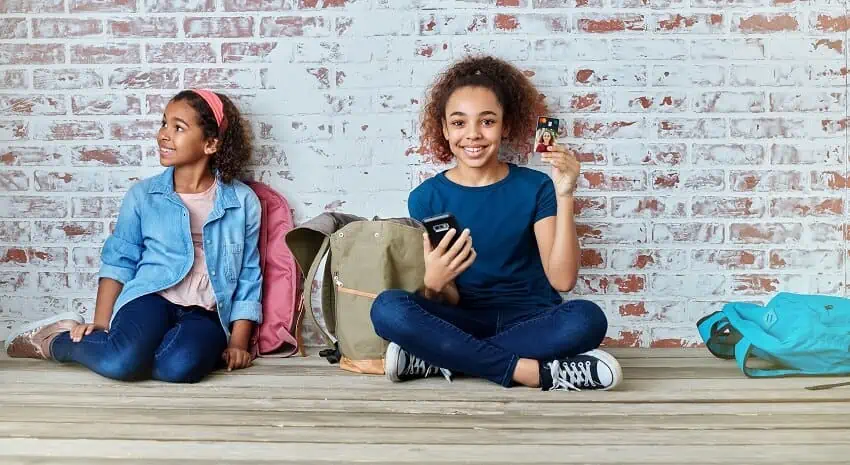 Opening a debit card for kids can help them begin building credit if you choose the right option. It's also a great way to teach kids money management skills.
But when it comes to teaching your little ones about handling their own finances, you should start them off at an age-appropriate level.
As they get older and more confident in this area of life, gradually increase the availability of funds on their card until they eventually have complete spending discretion.
Money in that bank account can be a combination of money you add for them and money they have made independently, whether through chores or small jobs for others.
Make sure they know how to check the balance in the account and understand the importance of not spending more than they have.
The Greenlight app provides kids with a debit card. It has a unique feature that lets you decide which stores your children can spend with the card.
For extra control, you can also get real-time notifications each time a transaction is made. As you'll see in the section below, the app is also a great way to help your kid invest in stocks.
14. Start Investing in Stocks
---
Starting to invest in stocks as a minor can be a great way to prepare your kids for the future.
It teaches them that they should do their research before making any decisions, which will help them become more responsible for their own actions later in life. You don't need to invest big – even small amounts can reap big dividends.
Think of it this way: the earlier you start investing in stocks, the more time your money has to grow and be compounded by interest.
You are also building a legacy for your child and teaching them about humility – they won't always have an easy ride in life or go through highs without lows (but that's okay).
The Acorns app is an excellent way for children to start investing in stocks. They can begin investing with only a dollar and there are no trading fees. Parents can oversee all trades made in the preselected portfolios of index funds available in the app.
Likewise, you can also consider opening an custodial account through Greenlight and have the ability to review and approve every trade from the app to ensure your kids aren't investing too much money in anything too risky.
Greenlight allows kids to invest in individual companies worth at least $1 billion in value or index funds, offering more investment options to kids than simple index fund investing through Acorns.
Learning about stocks at a young age teaches kids that investing is a smart way to make money, how to grow your assets, and teaches them how the stock market works.
Have them explain their stock investing decisions to you. This way, you can see that they aren't just guessing what will go up, but that they have done their research and stock analysis.
15. Download a Game App (and Get Paid!)
---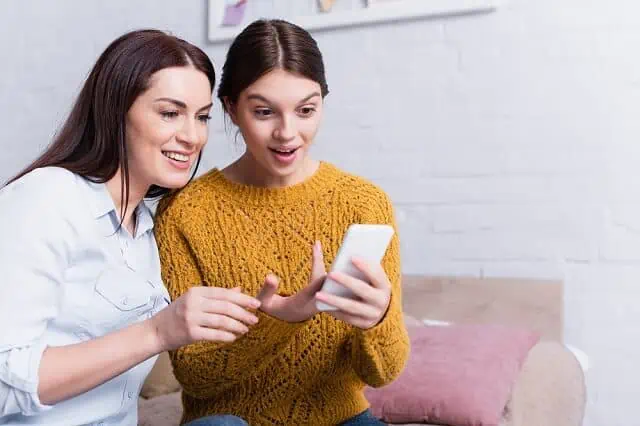 When you can't go outside, mobile game apps provide a fun way to keep your kids occupied. Consider getting them their own app store account so they can download games at home or in the car on the go.
Tip: Rather than having the account connected to a regular credit card, have it charge a prepaid debit card for teens treated as a gift card you have given your child as a present.
Mistplay is a fun Android app where you earn rewards just by playing games. Anyone aged 13 and older is eligible.
Players get "game experience points" for spending time playing games and "player experience points" by leveling up in specific games.
Both types of points help you level up and earn "units." These units can be spent on gift cards for Google Play, GameStop, PlayStation, Amazon, and more. Reward opportunities vary by country.
Kids love playing games. If they are going to play games on a rainy day, they may as well be getting paid to do so!
This app is a fun way to earn gift cards that can be spent on themselves or others. Parents can get involved too, by playing the games with their kids and earning points together!
16. Do Word Searches
---
Word searches are not only fun, but they help children focus on how words are spelled. It's a quiet activity to do alone or a fun activity to connect with friends.
Parents can either make up their own word searches by writing them out on paper and giving it to the kids, or they can search for pre-made word puzzles online so that everyone has one in front of them at the same time.
Race to see who can find different words first! Children learn new vocabulary while having fun with this activity!
17. Do Mad Libs
---
Mad libs are a silly activity that starts with a story where some of the words are missing. Kids fill in the blanks with words of their choice and they enjoy seeing how the story changes every time.
The stories can be silly, such as "My dad ran over a ____ on his way to work this morning!"
Mad libs reinforce different parts of speech. For example, in the sentence above, the child would be asked for a noun to fill the blank, which reinforces what nouns are in sentences.
Different sentences might call for an adjective, verb, or any other part of speech. This activity is perfect for kids who need some extra verbal practice! Prepare for laughter with this activity!
18. Sew an Outfit
---
Sewing is a useful skill for anyone to learn. When starting this activity, it's helpful if the child is sitting in front of the fabric on a table so they can have easier access to everything.
You don't need to start with a human outfit! Help them sew an outfit for a toy to start. Once the child finishes with their outfit, they'll feel accomplished and can use that outfit for playtime in the future.
The activity also helps with hand-eye coordination, dexterity, and creativity as the child designs their toy's outfit. You can teach them to sew with their hands or with a sewing machine.
If using a machine, make sure to monitor them so they don't get hurt. These sewing skills will be helpful when they grow older and have loose buttons on their favorite shirt or pants or holes that need mending.
19. Make and Bake a Pizza
---
Making homemade pizza is a fun project for the whole family! Start with preparing your dough. If you don't have a pizza stone, use any type of baking sheet or cookie tray.
Cover it in olive oil and sprinkle some flour on top to prevent sticking. When ready, put your dough ball onto this surface and press it down into shape.
This step is the favorite one for most children. It's fun to mold the squishy dough and they can even punch it.
Next, add sauce, cheese and other toppings. If you want, each person can make their own mini pizza with whatever toppings they want!
This is a great way to get children involved with preparing food. They get the satisfaction of seeing it being cooked and then tasting their own creation.
Cooking is a life skill that is useful for everyone. Plus, you can incorporate some math into the cooking. They can follow a recipe or adjust it to their tastes.
20. Listen to a Book
---
Audiobooks are great for children because they are intrigued by the story but don't need to read themselves.
This takes away any potential problems of reading themselves and then getting frustrated, or not being able to read at all.
Often, the narrative uses fun voices for each character, making the story more interesting.
Children can follow along while they listen, listen with their eyes closed as they imagine the story, or draw a picture of the story as it is happening.
As parents listen with their children, they can complete household chores, such as folding laundry.
There are many different audiobooks available on Audible for children, and the service even offers a free 1-month Audible trial.
No matter what topic your child is interested in, Audible likely has an audiobook about it.
21. Do a Puzzle
---
Children like puzzles because they like to see the final outcome and how everything fits together. It's especially fun if the puzzle creates an image of something your child loves.
There are many different puzzles available for kids. No matter what your child's skill level, there is a puzzle for them.
Puzzles come in all shapes and sizes so they can be adjusted to meet the needs of any family member or age group.
Start with an easy puzzle that they can do themselves and get them excited about completing more difficult ones. Some puzzles might take up the entirety of the rainy day or need to be done over several days.
22. Tell Riddles
---
Riddles are a guessing game with the goal to figure out what is being asked. Riddles are an excellent way to get your child's brain working and have fun at the same time.
They can be as simple or complex as you want and there's no limit on how many your child could answer.
You can look up popular riddles from books, find them online, or create your own. You'll likely hear them asking their friends these riddles in the future.
23. Put on a Puppet Show
---
Putting on a puppet show is a terrific option for kids who are creative and imaginative.
They can make voices for different characters, create a backdrop by drawing on large sheets of paper, and use their imagination to take it from there.
Some puppets can be picked up at the store for just a few dollars or made out of things like cardboard boxes.
Kids can come up with their own plots for puppet shows or they can base them off of their favorite books or movies.
For example, if they love the movie Frozen, they can tell a story based on their favorite scenes.
Creating puppet shows is also a wonderful way for kids to learn about storytelling and how dialogue can help move along an exposition or plotline.
By creating their own characters, storyline, backdrops, and more, this activity can easily take hours. Make sure to film the end result!
24. Become a YouTube Star
---
Children love attention. They also love sharing their work with others. Parents often film little performances their children put on, so why not put those videos online?
They could film themselves performing songs, showing off dance moves, talking about books they've read or video games they enjoy playing, etc., all with a little help from parents.
It's fun to look at the praise on video comments and likes. It can make a child's day to see that people like their work!
Plus, the videos may even serve as assets that generate income they can use to buy their favorite things. That way, this passive income idea can make money while you sleep.
Parents can also start a YouTube channel together with the child as an occasional co-host to talk about fun family activities or something else they enjoy doing.
The conversations will help kids learn how to articulate themselves better and may even increase their vocabulary.
When the children are older, they will enjoy looking back on the videos of themselves as well.
Just make sure videos don't have any identifiable information about the child or family as a safety precaution. You can use this as an opportunity to teach them internet safety and what is and isn't safe to say online.
25. Start a Blog
---
Parents can also help their children write and publish blogs. They could be about anything the child loves, from animals to video games or even a day in their life.
The only limit is the creativity of both parent and child. Parents who assist with blogging often find that they gain more insight into what interests their kids.
Blogging can also improve your child's writing skills. They can learn to tell stories better and how to engage an audience. It's a great way to discover one's love of writing.
If your children start enjoying all of these fun rainy day activities, they'll begin to get excited, rather than disappointed, when they wake up and see it's raining.
All of these activities can be done over and over again. Many are even educational! Next time it rains, pick your favorite activity ideas from the list and get started.