"Ultimately, there's one investment that supersedes all others: Invest in yourself. Nobody can take away what you've got in yourself, and everybody has potential they haven't used yet." -Warren Buffet
Billionaire Warren Buffet was once the richest man in the world and he still remains in the top three. He's a master at stocks, yet believes the greatest investment you can make is in yourself. No matter what financial path you choose to take, you will benefit from being knowledgeable, healthy, and clear of mind. Here are 20 of the best ways to invest in your mind, body, and soul.
How to Train Your Mind
---
While your brain isn't technically a muscle, you still need to train it. Training your mind shouldn't end when you've finished school. It's a lifelong process. You don't need to be in a classroom, but strategically designed courses and carefully written books are still some of the best ways to learn.


1. MasterClass
---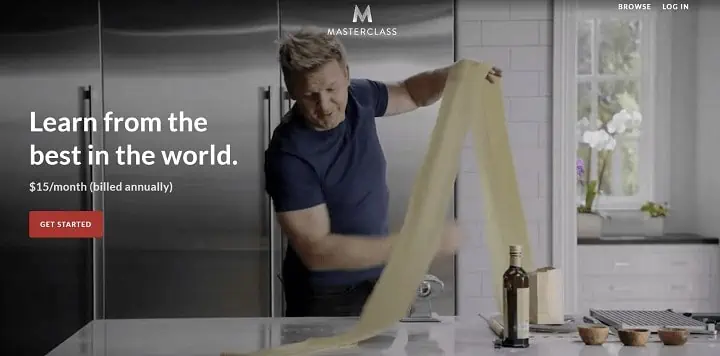 If you want to learn from an expert in your chosen field, MasterClass gives you that opportunity. Gordan Ramsay will teach you how to cook (without yelling at you). Margaret Atwood will teach you creative writing. Annie Leibovitz will teach you about photography.
These are just a small sample of the renowned masters who have created classes on the platform. Choose to learn about only one of your passions or get an all-access pass.
→ Sign up for your MasterClass here.
2. CreativeLive
---
MasterClass is filled with famous people, but it also comes with a price tag that may be out of some people's budgets. CreativeLive courses, while still using professionals at the top of their fields, are much more affordable.
You can even take some classes for free. With over ten million creators on CreativeLive, you're bound to find bountiful knowledge on your topic of choice.
→ Sign up for CreativeLive here.
3. Udemy
---

One of the special benefits you get from taking a course on Udemy is that you get access for life. It's common for online classes only to give you a set amount of time for courses that, if you don't use, you lose.
Udemy wants you to be able to go back to a class to freshen up at any time. When you sign up, you can choose from over 100,000 courses.
→ Sign up for Udemy and begin your online class.
4. LinkedIn Learning
---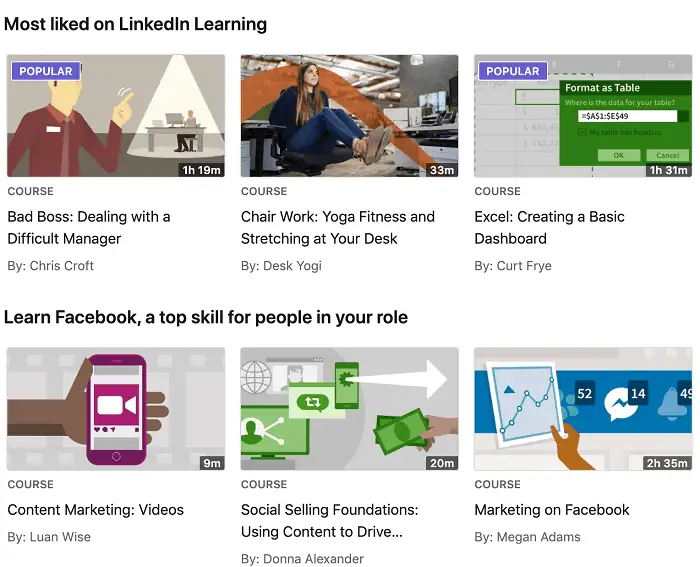 If you're one of over half a million people with a LinkedIn profile, especially if you're one of the hundreds of millions of active users, you may want to check out LinkedIn Learning.
By taking courses right from LinkedIn, you can keep everything in one place. Once you finish courses on a topic, go straight to your profile to add your new skill(s). You can start a free trial for a full month -plenty of time to get a feel for the platform.
Check out the top 15 employable, high-income skills employers want in 2022.
5.
Audible
---
For people who want to learn just through listening, Audible is a popular choice. You receive credits that you trade in for audiobooks. You can listen to audiobooks on your commute, while you exercise, cleaning, really any time.
You aren't just borrowing audiobooks from Audible either -they're yours to keep. The app even allows you to adjust playback speeds if you want to pick up the pace on your learning or really slow it down to concentrate. You can try a free membership for one month that gets you one audiobook and two Audible Originals.
6.
Scribd
---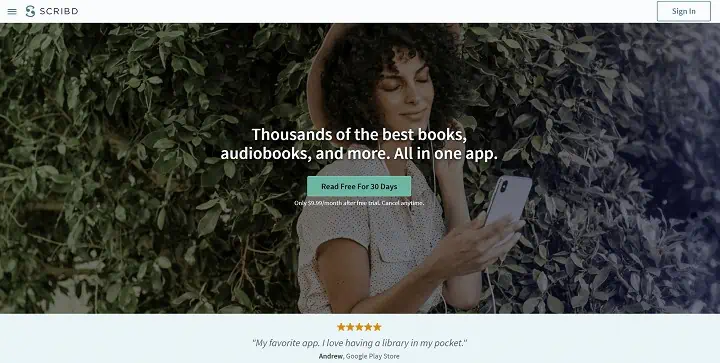 Scribd also has a large variety of audiobooks you can listen to, but they don't stop there. You also get access to ebooks, magazines, and even sheet music. During your membership, you have unlimited reading and listening rights. If Audible's book per month isn't enough for you, Scribd will keep you busy. You can read (or listen to) an unlimited number of books with a month free trial.
→ Sign up for your Scribd here.
7.
Go to the Library
---
Yes, you've heard of this one. But if you haven't been to a library in a few years, you may not realize how much they've changed.You aren't limited to the books you find within the library. If there is a book you want, talk to a librarian. Chances are the library can order it from another library for you to read. Plus, libraries aren't just filled with books anymore. Many also have brain-activating games you can take home. The best part is that libraries are 100% free.
How to Train Your Body
---
Why mention fitness on a financial site? Staying healthy saves you money. Seriously. For starters, being healthy gives you energy to accomplish more. When your body gets too run down, you end up missing several days recovering from sickness. Long-term, fitness and diet will keep you out of the hospital (so you avoid hefty hospital bills).
8.
DentalPlans.com
---
An often overlooked part of health, until it becomes a problem, is dental care. Dental insurance often isn't an included employment benefit, and even when it is, you only save money if your costs are between your deductible and annual maximum.
For many people, a dental plan saves more money. A dental plan is similar to a membership at a club. You pay a small annual fee and get significantly reduced rates every time you visit a dentist. You can search for dental plans by making an account on DentalPlans.com.
→ Start saving with DentalPlans.com by signing up here.
9.
Beachbody
---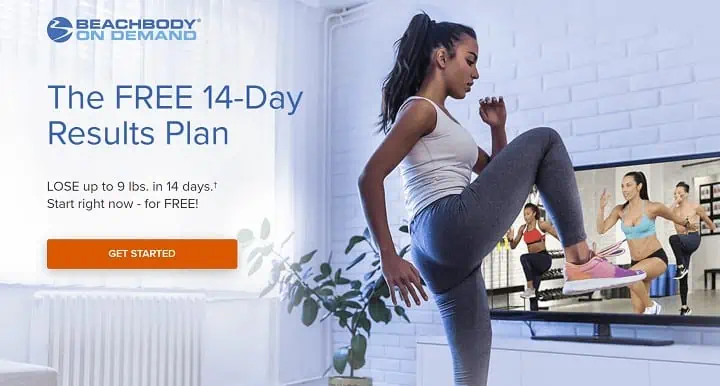 You've likely heard of Beachbody. Considering how popular it remains since it came out in 2008, it must be doing something right. Beachbody aims to take the guesswork out of getting in shape.
You tell them your goal and they tell you what to eat and which workouts to stream. If you start with them now, you should have your beach body ready by summer.
→ Start your 14-day trial to Beachbody here.
10.
Aaptiv
---
Aaptiv promises the "new you" in 30 days. They provide you with thousands of audio-based fitness workouts and that list keeps growing with over 30 new classes every week. Aaptiv uses expert trainers and the workouts contain the latest music hits. You can start with a 45-day free trial.
→ Start seeing the "new you" with Aaptiv by signing up here.
11.
ClassPass
---
Some people need to go to a gym in person to feel motivated and others like the comradery of group classes. But a standard gym membership is restricting for people who travel often or need a significant amount of variation in the types of workouts they do.
For these people, ClassPass is the answer. A monthly membership gives you access to more than 30,000 gyms and fitness studios around the world. You can get your first month free and get 15 credits to book 3-4 classes.
→ Start your free month with ClassPass here.
12.
Blue Apron
---
Staying healthy isn't just about your workouts -it's about filling your body with nutritious foods as well. Blue Apron makes cooking meals easier. They send you recipes along with the ingredients in "perfectly-portioned amounts."
The time you save grocery shopping and measuring ingredients can be put towards working on your goals. You can currently get a discount on your first three boxes.
→ Start eating nutritious meals with a discount on your first three boxes here.
13.
Freshly
---
Looking for something even simpler than Blue Apron? With Freshly, you choose your meals and they cook and deliver them. All you have to do is spend three minutes heating them.
The meals are portioned for one person to eat in one sitting. No grocery shopping, no preparation (besides heating meals), and no time spent cleaning up. If you're looking to save time, while still eating healthy food, it's worth it to try out Freshly.
→ Start choosing your meals and having them cooked and delivered to your door.
How to Train Your Soul
---
Training your soul means being able to clear your mind, focus your attention, and find ways to enrich your life. It's not religious. It just means you're looking inwards for how to improve your life.
14.
Meditation
---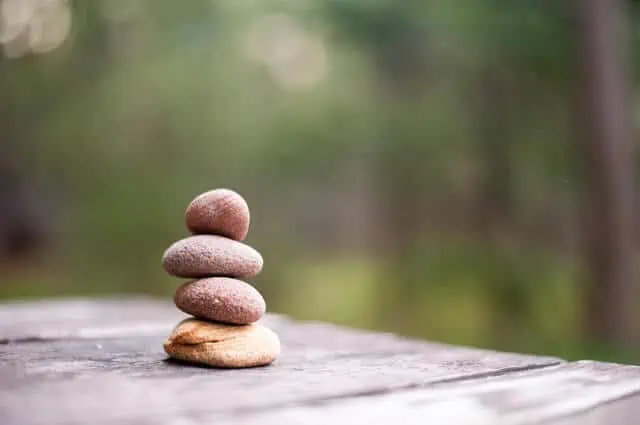 Jeff Weiner, Arianna Huffington, and Russel Simmons are just a few of the highly successful people who meditate regularly. Meditation can reduce stress, focus your mind, and help you sleep better at night. If you're not experienced in meditating, you can take a class, watch guided YouTube videos, or use an app, such as Headspace.
15.
Declutter
---
You don't have to become an extreme minimalist to enjoy the benefits of decluttering. Clutter is visually distracting and can get you off task. It also makes it more difficult to find items you need.
When you declutter, it removes dust particles from the air, improving allergy symptoms and overall health. Taking a bit of time to get rid of some unnecessary clutter in your office or desk can save you time in the long run and make you feel more excited to work.
16.
Yogi Surprise
---
Besides helping you become more flexible, yoga promotes self-awareness and reflection. If you're a fan of subscription boxes and want to get more into yoga, try Yogi Surprise. In addition to yoga props and books, you'll receive other self-care products each month. Yoga can be more than just a mental and physical exercise -it can be a lifestyle.
→ Start your Yoga journey with a Yogi Surprise subscription box.
17.
YogaClub
---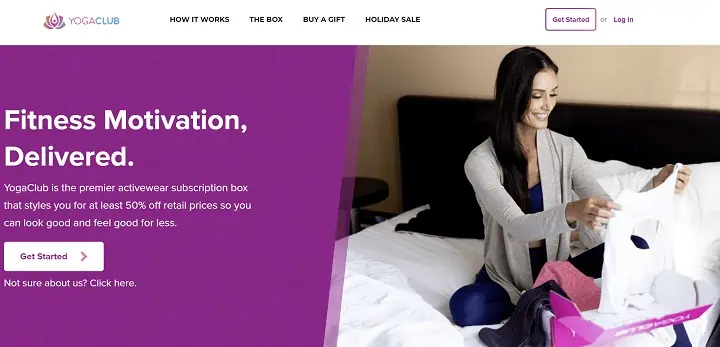 For some people, the best workout motivation is activewear. If you're trying to get into yoga, YogaClub can keep you stocked with outfits that are comfortable whether you're in the gym or relaxing at home. After you take an interactive quiz, they deliver your clothes for at least 50% off the retail price.
18.
Scott's Cheap Flights
---
Globetrotters agree that travel is good for the soul. But it isn't always great for your bank account. Fortunately, you can get emails with amazingly cheap flight deals. With Scott's Cheap Flights, you can sign up for free emails or get a premium account for more customized emails. Matt's Flights works similarly and includes emails to win various free flights.
→ Start seeing the world for less by signing up here.
19. Duolingo
---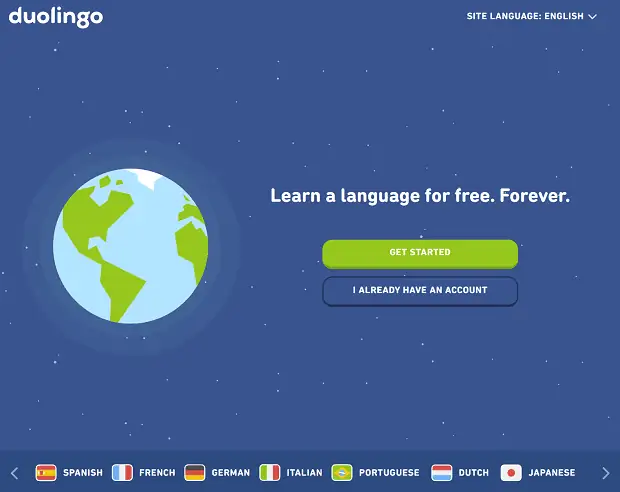 Whether for travel purposes or business reasons, learning a new language is always advantageous. However, many people don't have the money or time to take an in-person class. Duolingo is a free app that gamifies learning popular languages.
Lessons are short, personalized, and can be done anywhere from your phone.
20. Nature
---
A lot of the ways you can invest in yourself involve screens, but you don't want to be indoors on screens all the time. Research shows that looking at nature helps improve focus and task performance.
Having plants in your workspace is useful, but it's even better if you take a walk outside to get the bonus benefit of exercise.
You don't need to check every item off of this list to invest in yourself for 2022, but make sure to find ways to invest in yourself as soon as possible.
Having a broader knowledge base helps you make important decisions, it's easier to maintain physical health than start from scratch, and a clear mind often becomes filled with creative ideas. Make investments in yourself and the rest will follow.
For more useful resources to help you along your financial journey, please visit my Best Resources page to see the best products and services I've seen for reaching financial independence.
Further Reading: