As a parent, you know that investing is the best way to grow your wealth. Yet, many people don't invest because they either think they can't afford it or are too scared of not knowing what to do.
If this is the case, then imagine having to teach someone ELSE how to invest. Sort of like the blind leading the blind, right? Best to avoid that outcome wherever possible.
But there's another option for parents: investing for their kids with simple, easy-to-understand investment apps for kids. These financial tools can provide kids with a wealth of financial knowledge from an early age, dispelling any sense of fear for managing money.
Let's take a look at investing for kids and the options available to you. You might find starting to invest for your child is easier than teaching them their A-B-Cs.
Can I Open an Investment Account for a Child?
---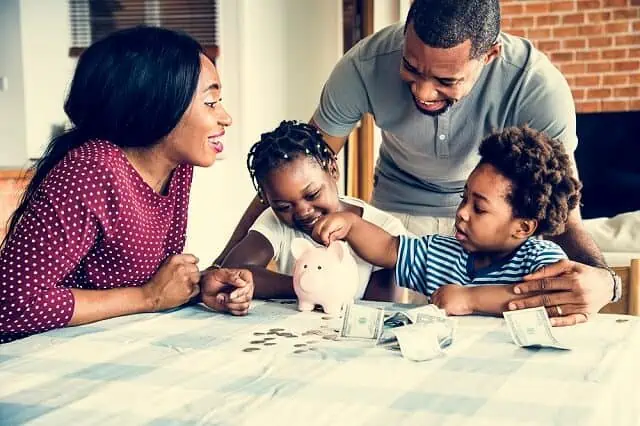 Teaching your children the basics of money and investing might seem overwhelming at first. With so much to cover, where do you start?
Fortunately, you've got a lot of available options to simplify investing. But before you get to that decision, you'll first need to learn how kids can invest.
Minors can only invest through a custodial account offered by brokerage firms. Many free stock trading apps offer this option and can get you set up in no time at all.
Once you've taken care of the administrative tasks like account setup and come to the conclusion you can help your kids learn about money and decided to start investing for your child, you might find yourself asking questions like:
"What should I invest in?"
"How much money do I need to start investing for my child?"
"How can I buy stocks for my child?"
These are all common questions parents and guardians face when deciding how to begin investing for their children. But don't worry, these are questions that can be answered!
How to Start Investing for Your Child
---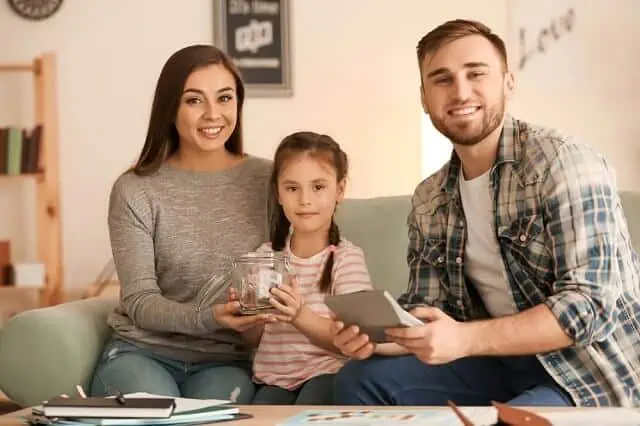 Investing for kids isn't overly complicated, at least it doesn't need to be. When looking about how to invest money for your child, you'll need to consider a few items.
Account Setup: Kids can't open brokerage accounts for themselves, but you'll have the ability to set them up as beneficiaries on your account or create a custodial account with their name on it. You've got certain custodial account rules to follow.
Choosing Suitable Investments: For beginner investors, I recommend starting with index funds. You can pick a fund you like and invest in the S&P 500, DJIA or NASDAQ for example. As your child grows up, you can begin moving into individual stocks because younger folks can tolerate higher risk investments.
Teaching Your Child: It's important to teach your child about investing so they understand what it is that they're doing and what compounding returns are (without scaring them off!).
Identifying How Much to Invest: The short answer is whatever you can afford to start. Today's investing apps for minors, teens and young adults don't require a lot of money. Fortunately, these investing apps often charge low fees or nothing at all, so you don't need to worry about fees eating away at the investment over time. The more important concept to teach is the discipline of investing and other good money habits.
How Do You Teach Kids about Money and Investing?
---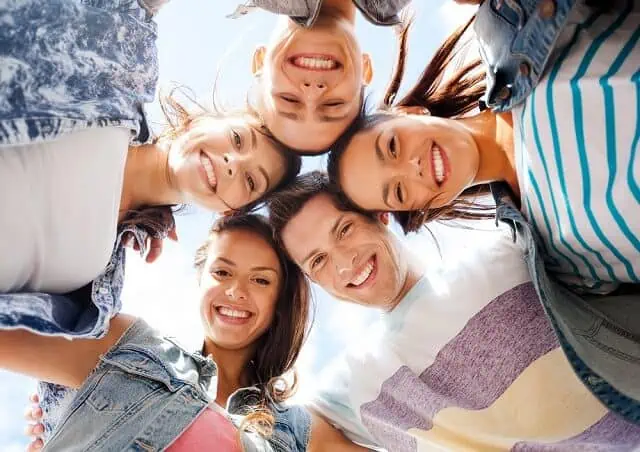 You should teach your kids about money and investing first by explaining to them the basics of risk vs. rewards, different types of investment vehicles and gains vs. losses.
These concepts will help them understand the value of investing and why you're showing them how to do it.
Teaching your kids how to invest is a great opportunity to teach them about money, so make sure that they have some understanding of what stocks are before opening an account.
Perhaps have them join you in following your own investment portfolio. This can keep them engaged by showing them that investing is something they can participate in and it's not just for adults.
Hopefully, you're mostly invested in appreciating assets and not laggards!
You should also talk with their school or daycare providers to see if there's any financial education being taught in the classroom. You can supplement this by teaching your own children at home too!
If you want to go even further, consider turning investing into something fun and exciting.
If you can relate complex topics like money and investing to something they enjoy, it can make the topic more approachable and something they will likely want to learn more about.
What is the Best Investment Account for a Child?
---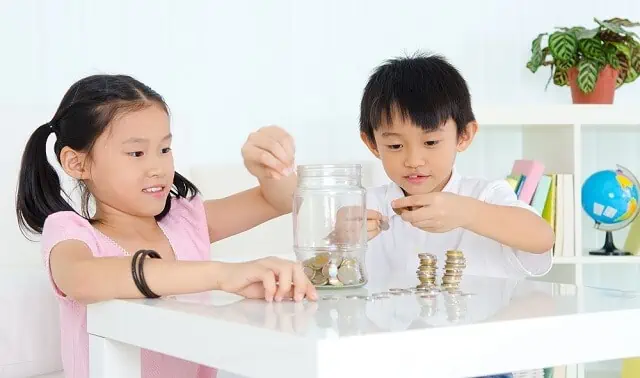 When thinking about investing for your kids, the best investment account for a child depends on their needs. You can contribute to 529 plans, Education Savings Accounts, UTMA or UGMA accounts (otherwise known as a custodial account).
Depending on your investing goals, these accounts might meet your needs differently. For a general purpose account to teach kids about investing, the best choice is a custodial account.
A custodial account is an investment account where the child is not on title to any of the investments in that account, but rather has a parent or guardian who holds legal responsibility for it and has control over all investing decisions.
When the child reaches the age of majority in the state of residence, the account ownership is transferred to the child. Often, this happens when the child reaches 18 years old and they become legally responsible for their own investment decisions.
The best thing about this type of brokerage account is that they can be set up with low minimums. This makes them perfect for parents looking to invest a little money at a time.
Some brokerages have low investment minimums of $0-$100, making it possible to start investing with as little as one dollar!
With custodial accounts, the parent or guardian can transfer just enough from their teen checking account each month (or week) to buy some shares in the investments they feel most suitable for the child.
Some custodial accounts offer automatic investing, which means that the brokerage will invest a fixed amount of money for you each contribution interval.
This helps to ensure your child's account is consistently growing and taking advantage of compounding returns as a wealth building habit.
Some brokerages don't charge any fees or commissions to set up custodial accounts and they usually have no minimum investment requirements, so it's possible to sign up for these best investing apps for beginners and get started today.
Some even offer free stocks for signing up as a way to get started on your investing journey sooner.
Can Kids Invest at 13?
---
Kids can start investing whenever you feel they are ready.
Young kids, like those under the age of 13, will need a custodial account set up in their name with an adult as guardian or trustee to manage these investments for them.
This also applies when learning how to open a bank account for a minor and even exploring the banking apps for minors and the best debit card for teens.
Parents can start investing for children when they're old enough to understand how it works and be able to read financial statements on their own (usually around the ages of 12-13).
Though, by investing in index funds, this is most certainly not a requirement. By purchasing "the market," no one stock is big enough to make a significant difference.
Parents should also consider what type of investment is best for their child's needs based on factors such as risk tolerance and time horizon which vary. Though, choices such as growth stocks tend to have higher returns over long periods than safer options.
Many parents find that starting investing early for your child pays off big dividends later since this trains our next generation about finance and allows them to take advantage of their biggest asset: their youth.
Related: Best Kid Debit Cards
What is the Best Way to Invest in Your Child's Future?
---
When starting to invest for your children, the best way to invest in your child's future is to invest in many different types of investments.
This can provide a broad understanding of how many assets perform and teach them with small amounts of money. This allows them not to take on too much risk later without properly understanding how investments work.
In other words, starting to invest with small amounts of money can help them avoid becoming over-invested in a single asset without understanding the associated risks.
For example, investing $100 in five different stocks will teach the child that some assets are riskier than others and some can provide higher returns for their long-term investments.
Additionally, investing with your kids when they're younger is easier because you'll be there to help them make decisions on how much money to invest and what types of risks they should take on.
Furthermore, it's also important not just to supplement their financial education but take responsibility too – by preparing for college or helping out financially later in life if necessary.
How Do Beginners Invest?
---
Once you're ready to take the first step of helping your child to start investing, consider investing in low-cost index funds for them.
Index funds are diversified investments that have the potential to grow over time by investing primarily in a group of stocks that track an economic sector or investment type, such as small company stocks, international stocks, large company stocks and so on.
This is because they invest passively without attempting to outpace the market.
You can use simple, easy-to-understand investment apps to help you deploy your child's first investments.
Some apps will allow you to invest as little as $5, which is a perfect amount for a kid who just started investing.
They're typically focused on helping beginners learn about stocks and investing in general without the need of an advisor or financial planner.
Investing with these types of apps can make for another smart choice as well because they can serve the needs of your child as they grow.
Consider beginning with an app like Acorns. This micro-investing app rounds up your purchases to the nearest dollar and invests the change in a portfolio of ETFs.
The app charges investors $3 – $5/mo, depending on your plan, but it's worth it for novice investors who don't want to spend hours investing on their own and would rather let an algorithm do that work for them.
If you're looking for more choices, consider using an app like M1 Finance. This robust app serves as an all-in-one financial solution that costs you nothing.
Apps like Robinhood led the charge to slash trading fees to nothing, and you benefit in the long-term as a retail investor. M1 Finance is no different in this respect.
The investing platform allows you to buy index funds, individual stocks, or other assets and automatically rebalance your portfolio over time.
It's a perfect platform to purchase a mix of index funds and growth stocks you find using resources like investment newsletters, stock picking services, or stock analysis apps.
Regardless of the path you take to help your kid start investing, the key is to get them started.
You may not be investing for your kids forever, but you can develop habits and skills they'll use their entire lives.