Online investing can be risky, but it doesn't have to be. For the protection of both your money and personal information, Webull carries SIPC insurance that will cover your money up to certain limits in case of Webull's insolvency.
Furthermore, Webull makes it difficult for cybercriminals to steal your personal information by requiring unique identifying information and use of encryption technology.
This article will look at whether Webull is safe, as well as look into whether it is free and legitimate to use as free stock trading app.
What is Webull?
---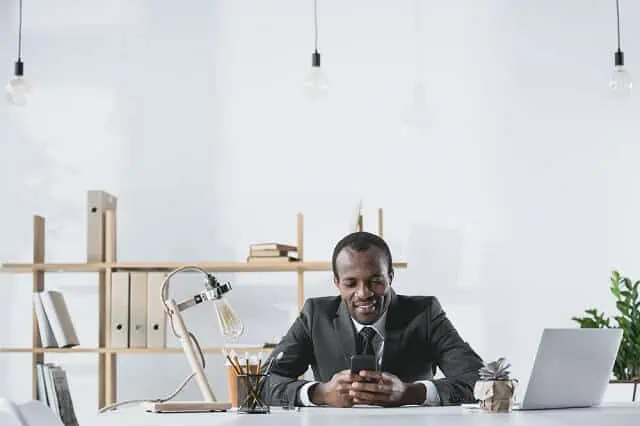 Webull is an investing app that allows you to invest for free.
You can buy US-listed stocks, ETFs, options, cryptocurrencies and American Depository Receipts (ADRs) without paying any trading commissions or subscription fees.
It also provides:
This is a trading app that you can download to your mobile phone for free. It offers no expense as one of the many benefits due to its commission-free trades.
Is Webull Safe?
---
Yes, Webull takes every measure to protect money and a user's personally-identifiable information. This includes SIPC coverage for the value of your money in the event of Webull's insolvency as well as cybersecurity technologies to safeguard your information on the platform.
However, this doesn't mean your money is insured against losses due to market fluctuations. Protecting yourself from the downside means using financial instruments like options.
Webull provides coverage for investment or cash losses incurred as a result of Webull's or a custodian's failure to keep your funds safe or if the company enter insolvency or bankruptcy. Coverage excludes investment losses.
If you lose money while investing with this platform, you will not be refunded.
What is SIPC?
---
SIPC is short for the Securities Investor Protection Corporation.
The Securities Investor Protection Corporation was founded in 1970 with the passage of the Securities Investor Protection Act.
It is a member-funded, nonprofit organization that protects investors when their brokerages go bankrupt or otherwise become insolvent.
Funding comes from assessments made on securities firms, which then get passed along to brokerage investors as a cost in their commissions and fees.
What does SIPC Cover?
---
The SIPC protection, which will reimburse up to $500,000 in total losses for each brokerage customer in the event a brokerage goes bankrupt (up to $250,000 of which can be cash), should help you feel more secure about investing with Webull.
Broker-dealers become a member of SIPC, an organization that oversees brokerages to ensure customers are compensated when their broker goes out of business.
SIPC is an organization that helps recover cash when a brokerage firm fails, though it does not recover the investment losses you incur for making trades in assets that appreciate in value, or rather, fail to do so.
As a result, an account's insurance coverage protects balances up to $500,000 per person in the event that the brokerage becomes insolvent or enters bankruptcy.
To ensure your brokerage account assets are covered by a broker bankruptcy, make sure not to exceed the insurance limits of each per capital SIPC.
If you exceed the SIPC coverage on your brokerage account, you can transfer it to another broker. For example, if you have $700,000 of assets in your investment account, you will need to transfer $200,000 to another broker in order to have coverage for all of your assets.
Where practical, you can proceed with this transfer to another broker, such as M1 Finance, if you have concern of not carrying sufficient coverage.
To protect your assets against potential losses, you may need a different account with a broker that has the same amount of SIPC coverage for your assets.
Is Webull a SIPC Member?
---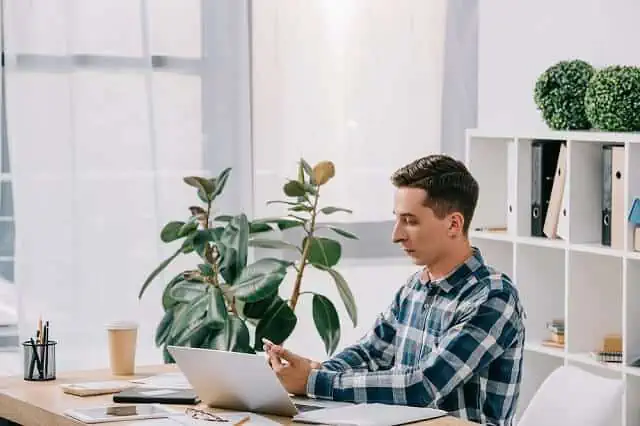 Yes. Webull is SIPC member.
This is a Federal requirement that all brokerages must join to protect their customers from financial loss in the event of insolvency of bankruptcy. Webull is committed to the safety and security of your investments, and part of that commitment includes maintaining its SIPC status.
You can't get compensation with SIPC for improper management of your account or funds.
If the broker offered poor stock advice by picking stocks that failed to perform to your expectations and lost money, SIPC would not cover these losses.
As of this writing, Webull does not offer investment advice as part of its service offering.
Regardless, if your broker is negligent in their service and advice it is not disputed before the SIPC. These problems fall under the jurisdiction of FINRA or SEC.
Further, fixed annuities, gold and silver coins, and foreign currency will not be covered by SIPC.
Brokers must keep additional security layers in place such as:
Customer assets need to remain segregated from the firm's assets and cannot commingle funds
The brokerage must maintain a minimum level of liquid assets on hand to provide adequate liquidity to meet the ongoing needs of the business
Webull is a SIPC member and must meet this requirements to serve as a registered brokerage firm.
What is FINRA?
---
FINRA, or the Financial Industry Regulatory Authority, is a non-profit organization that works to protect investors by supervising stockbrokers, enforcing the rules governing them and educating people about investing.
FINRA is a self-regulatory organization for securities brokerages in the United States, created by congress.
It is made up of more than 2,700 broker-dealer member firms.
FINRA provides a number of services, including an arbitration service for disputes between the firm and its customers in which FINRA decides who is right or wrong to prevent expensive litigation that could result from customer complaints not being resolved timely by the brokerage firm.
FINRA also regulates brokerages by:
Holding them accountable for complying with federal securities laws and regulations.
handling complaints filed by investors against brokerages
investigating possible violations of state and federal laws, carry out disciplinary actions when appropriate
educating the investing public
FINRA also regulates Webull, a brokerage, while working under the supervision of the Securities and Exchange Commission (SEC). In particular, FINRA regulates brokerages by:
To investigate brokerages, you can use FINRA's BrokerCheck service. This allows investors to see if a broker is licensed and if they have any public customer disputes.
Webull's BrokerCheck listing shows no open complaints, investigations or violations at the time of this writing.
Does FINRA Regulate Webull?
---
Yes. FINRA regulates Webull along with other brokerages, also known as broker-dealers, if they operate in the United States.
The SEC oversees FINRA to ensure it meets its regulatory responsibilities.
FINRA also regulates Webull by:
– Investigating brokerages, and
– Issuing fines to those who break the law.
In order to be regulated by the FINRA, a company is required to attain membership from the organization.
Do not mix the two organizations. FINRA works to regulate brokers while the SEC works to protect investors and maintain orderly capital markets.
What Type of Security Protection Does Webull Use?
---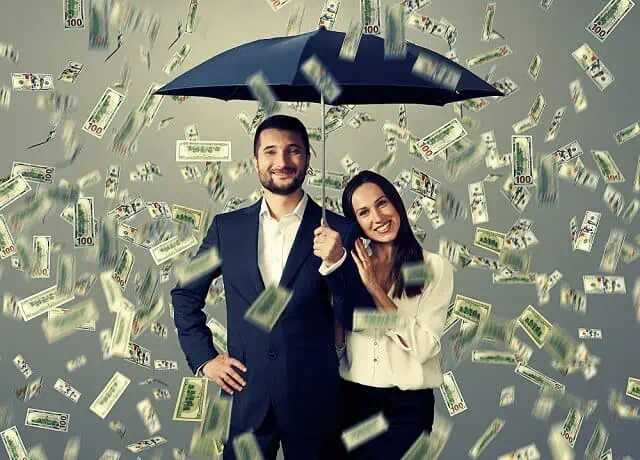 Webull keeps your data safe by using Plaid to connect with your bank to transfer funds. Webull uses Plaid to link to your bank account and verify your banking information.
Plaid takes strong security precautions to protect the sensitive data it gathers by using or exceeding industry best practices.
Further, Plaid employs numerous financial controls to ensure information held within your checking account and the Webull platform get transferred safely and securely.
Webull uses Plaid to encrypt all data transmitted to their servers using AES-256 encryption, a level considered the industry standard for financial institutions.
Plaid uses multi-factor authentication (MFA) to protect your account.
By using a two-step authentication process, Webull takes measures to make its users feel safe by strengthening their authentication process. These steps include :
Users must verify their email address to sign up for the Webull app.
They receive a text notification from Plaid with an authentication code, which is required when signing in on web or mobile devices.
Webull also sends push notifications alerting users if they tried to log into their account via another device and did not enter the correct login information.
This authentication system safeguards your information using unique protections.
Plaid also helps to prevent unauthorized access to your account by limiting how often you can reset your MFA credentials.
The multi-factor authentication process may be the best for you if you find yourself changing your password frequently.
Webull employs an intrusion detection system to watch for unusual activity on your account, such as logins from unknown IP addresses.
This may indicate that someone else is using your login details and Webull will automatically lock down your account to provide you a chance to review the issue.
Is Webull Free?
---
Webull is free. The app charges no trading commissions on a number of products like stocks, ETFs, options, cryptocurrencies and American Depository Receipts (ADRs).
Further, you pay no management fees, no trading commissions nor access fees.
The app doesn't require you to maintain a minimum balance and you don't need to have money in your account at the moment of purchase.
You can use available buying power through a margin loan if your account balance meets or exceeds $2,000 in equity value.
This gives you the ability to place trades on credit until your initiated deposit clears and hits your account.
You can even open an account and make an initial minimum deposit to receive a free sign up bonus.
Learn how in this article on how to get free stocks from Webull and other investing apps for beginners.
Is Webull Legitimate?
---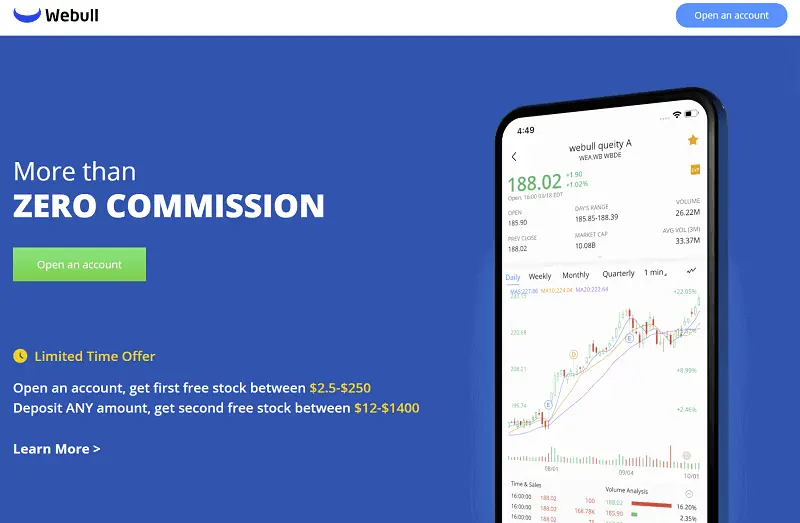 Webull is a commission-free online brokerage service with no minimum balances or fees. You can invest in a number of financial products like stocks (including penny stocks on Webull), ETFs, options, cryptocurrencies and ADRs.
Webull looks to provide numerous investment opportunities with a variety of asset classes to build your ideal portfolio. The platform works for passive and active investors alike.
You can choose to trade regularly in your account or employ a buy and hold strategy with income-producing assets like dividend-paying stocks or aiming for appreciation through the purchase of growth stocks and ETFs.
Prudent financial practice calls for holding a broadly-diversified portfolio of assets and not just purchasing one holding for everything.
This only makes financial sense when purchasing instant diversification through an index fund ETF, which holds several underlying assets and immediately diversifies you.
Finally, Webull offers the ability to use margin when trading. This can be for short-term trades while your deposit clears through Plaid and the financial system, or for longer-term plays when you have conviction in the performance of a security.
Regardless of your investing strategy with margin loans, this practice carries added risk as you can lose more than you have invested in the security while remaining liable for the full amount.
Is Webull Safe for Investors?
---
Webull protects its users in multiple ways, through oversight from the SEC and FINRA, insurance from SIPC and cybersecurity features.
Webull is committed to creating a safe place for investors. This means the funds in your Webull account remain insured against losses in the event of Webull's insolvency or bankruptcy.
This does not insure against losses experienced from market volatility or loss in investment value.
The platform integrates with Plaid to transfer funds from an outside bank account, similar to other apps like Robinhood, M1 Finance, Acorns and the like.
It also offers the ability to diversify your portfolio with numerous asset offerings and margin trading in order to help traders.
The people behind Webull want you to be successful with their investment platform. They will help you feel safe so that you can invest with them.
Commission-Free Self-Directed Investing App
Webull | No Minimums, Free Trades
Webull is a low-cost trading and investing app that allows you to invest in stocks, ETFs, options, and crypto, and participate in initial public offerings (IPOs).
Commission-free trades on stocks, ETFs, and options.
Trading features include charting tools, technical indicators, customizable screeners, real-time stock alerts, and group orders.
Let Webull manage your money for you with Webull Smart Advisor, which combines Webull's in-house investment expertise and artificial intelligence to build, manage, and rebalance an ETF portfolio for you.
New users also get one free month of Nasdaq TotalView's Level 2 Quotes service. (That subscription costs $2.99/mo. thereafter.)
Sign up for Webull Cash Management to earn a 5.0% APY without fees or minimums.
Special offer: Open an account and deposit any amount to receive between 6 and 12 free fractional shares, collectively worth between $18-$36,000.*
Pros:
Good selection of available investments

Fractional shares

Powerful technical analysis tools

Offers robo-advisory services

Accessible to beginning and intermediate users

Voice commands

Offers highly competitive APY through Webull Cash Management
Cons:
Does not support mutual funds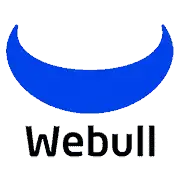 * New users will randomly be assigned six, 10, or 12 shares. Each share will be worth between $3 and $3,000 each.