M1 Finance is a financial company that offers many types of accounts. The most popular type of account offered is the traditional brokerage account. This type of account allows you to invest in stocks, ETFs, and other securities.
It also comes with some great features like Dynamic Rebalancing, automatic contributions and low minimum balance requirements.
When thinking about opening an account with M1 Finance, it helps to know the flexible options they have available to you for building your own portfolio.
You can open taxable and tax-advantaged investment accounts as well as a checking account for your daily financial needs.
Starting to plan for your future only gets harder the longer you wait. Therefore, have a look at the types of accounts M1 Finance offers to get started on your path to a financially healthy life.
What is M1 Finance?
---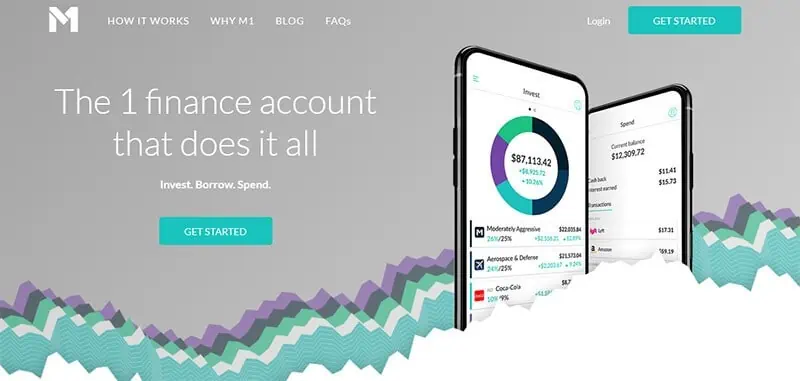 M1 Finance is a robo-advisor that helps you invest in various types of securities like stocks and exchange-traded funds.
It is a mobile app and desktop interface with an interactive platform where you can make trades, use the app to track stocks and portfolio performance and get insights on the market.
You can use the app to build custom "Portfolio Pies" or use "Expert Portfolio Pies."
The former allows you to customize your investments to how you wish while the latter provides preset portfolio allocations that require nothing beyond picking the one best aligned to your investment objectives and criteria.
Further, the all-in-one financial platform integrates with a free checking account and linked debit card. You can set up direct deposits, view your spending and pay bills all from the mobile app or desktop interface.
The service works to automate your entire financial picture, meaning all you need to do is get it set up and then worry about other priorities in your life.
Keep abreast of your spending and saving by conducting regular financial assessments, but otherwise, live your life!
Related: 9 Best Robo-Advisors for Investing Money Automatically
What Types of Accounts Does M1 Finance Offer?
---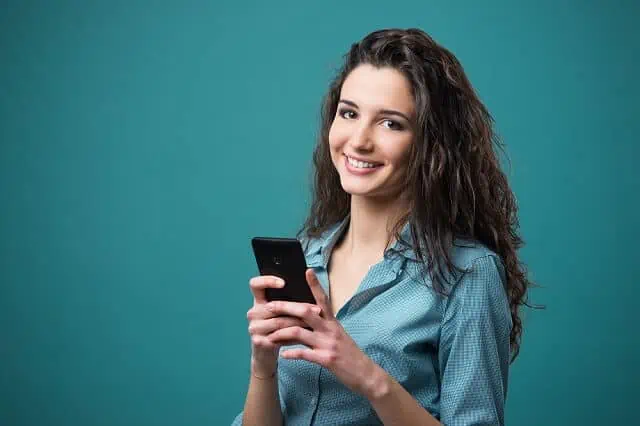 M1 Finance offers the following types of investment accounts for your needs:
→ Brokerage Accounts
→ Retirement Accounts
Individual retirement accounts

Traditional IRA
Simplified Employee Pension (SEP) IRA
→ Custodial Accounts
→ Trust Accounts
Trust accounts for beneficiaries
Further, the service also offers a free checking account and linked debit card. This adds a complete financial solution for your banking needs beyond any employer-sponsored retirement accounts like a 401(k) or 403(b).
This can simplify your entire financial management process by seeing everything in one comprehensive platform, allowing you to manage your entire portfolio through one view.
This avoids making separate financial decisions across multiple investing apps.
Let's talk about each account below.
What is an Individual Account on M1 Finance?
---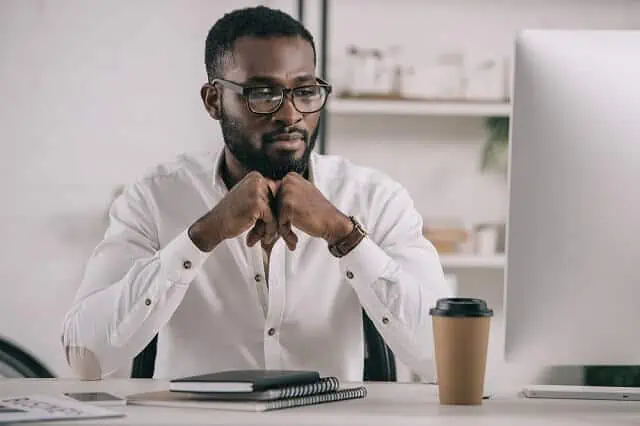 An individual investment account is  a type of account that is intended to keep your investments separate from other types of accounts you might have, such as a retirement or savings account.
This means that the money in this account will be invested separately and not mixed with any funds outside it.
You can also set up different types of goals for each individual investment account–for example, one goal might be short-term in nature like vacation savings, while another might be long-term and focus on extra wealth accumulation outside of a retirement account.
By establishing these accounts and contributing to them regularly, you're developing sound wealth building habits and working toward your money and life goals. Do this enough and consistently and you can turn your money into more money!
An individual investment account is perfect for your personal needs–whether you want to save up money in a short time frame or invest more strategically over the course of several years.
Depending on your investment app, you can choose from numerous investment vehicles to accomplish your investing goals. M1 Finance only offers the ability to invest in stocks and ETFs (stocks and bonds) at this time.
What is a Joint Brokerage Account on M1 Finance?
---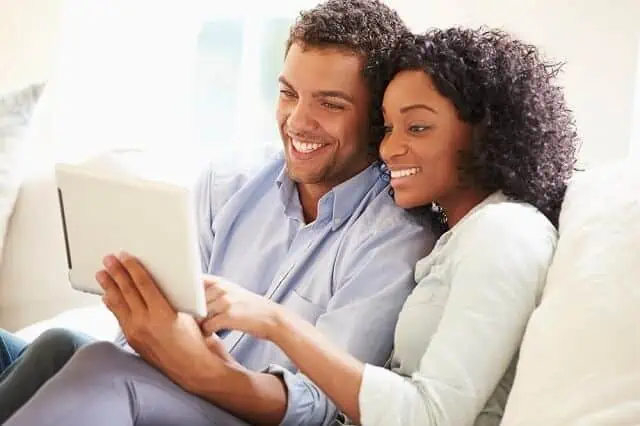 A joint brokerage account on M1 Finance is an account used to establish equal ownership, such as between a couple or for parents and their children.
Whether you want to save up money in a short time frame or invest more strategically over the course of several years, M1 Finance joint brokerage accounts are perfect for your personal needs as a couple, family or other relationship arrangement based on mutual trust.
Provided you have a joint brokerage account in the M1 Finance system, your spouse or partner can authorize transactions on behalf of yourself and vice versa.
Additionally, if you are 18 years old or over and providing care to an aging family member living with an impairment that prevents them from handling their finances independently, you may also set up this type of joint brokerage account.
It allows for mutual ownership and management of the account's assets.
One danger of a joint brokerage account is the other person can place trades, withdraw money and spend it without the other's authorization.
Therefore, you need to make sure you can trust the other person(s) on the joint brokerage account at M1 Finance.
M1 Finance is safe, but you need to make sure the other account owners understand how the account's assets will be handled by all parties.
What Types of Retirement Accounts Does M1 Finance Offer?
---
M1 Finance offers three primary types of individual retirement accounts (IRAs) on the platform:
Traditional IRAs: These are a tax-advantaged savings vehicle which you fund through pre-tax income. You pay taxes upon withdrawal in retirement.
Roth IRAs: These have no upfront tax deduction but distributions in retirement can be withdrawn completely free of federal income taxes on accumulated earnings.
Simplified Employee Pension (SEP): This type of IRA works best for self-employed individuals or small business owners. A SEP plan has a higher contribution limit than Traditional or Roth IRA plans. At this time, M1 Finance only supports SEP IRAs for self-employed people.
What is a Custodial Account on M1 Finance?
---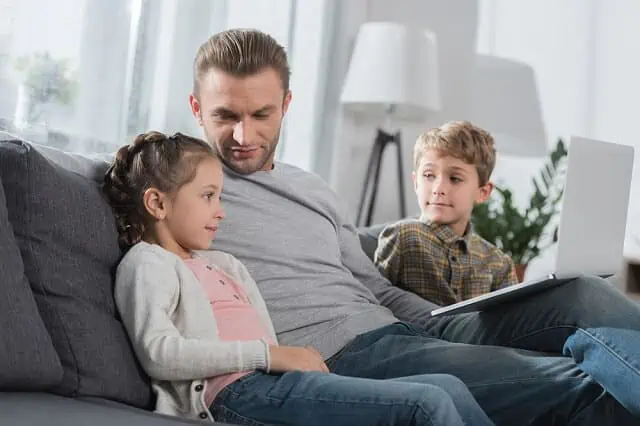 Custodial accounts allow parents, guardians, family members or friends to open an investing account for kids and invest in assets on their behalf.
A custodian sets up this account for the benefit of a minor and can show them about investing for kids as well as how to manage their money wisely.
The funds in the account are considered an irrevocable gift until the minor reaches the age of majority in the state of residence.
This means money contributed to the account cannot return to the contributor as it technically becomes the property of the minor.
There is no tax deduction associated with contributions made to these accounts. Income earned in the accounts can reach certain annual limits without paying income taxes ($1,100 per year).
People establish these accounts to give money to a minor they can use later in life to their own benefit.
Many also use this as an opportunity to teach the minor about financial management, investing in stocks and overall financial knowledge. These accounts place skin in the game and let the minor learn how to invest money and make decisions that align with their long-term goals.
As a fun exercise, account custodians can find growth stocks through services like:
This gives both parties a fun activity to learn how to research stocks and do their own due diligence to understand the companies. You can even use the best stock analysis apps to understand companies deeper.
Once you've looked into the companies recommended by these services, you can choose to invest small amounts of money through your M1 Finance custodial account and see how it performs across time.
How Many M1 Finance Accounts Can You Have?
---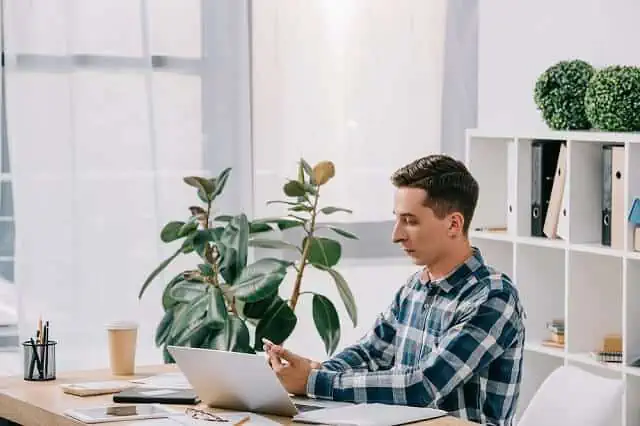 M1 Finance allows you to open up to 5 accounts under the same login.  The accounts can be any combination of individual taxable, retirement and trust accounts.
In total, the assets across these accounts only carry a maximum of $500,000 of SIPC insurance coverage at M1 Finance. If you wish to have higher levels of SIPC coverage for your investment assets, you'll need to consider opening another account at apps like Robinhood, Webull or Acorns.
These accounts all carry SIPC coverage up to $500,000 per individual (not account) on the investing apps for beginners.
FDIC insurance coverage on M1 Finance's checking account covers up to $250,000 in account balances to provide protection against the possibility of M1 Finance becoming financially insolvent or going bankrupt.
So long as you keep investment or deposit balances below these respective limits ($500,000 for SIPC- of which $250,000 can be cash and $250,000 for FDIC), you shouldn't have any fear of losing your money on M1 Finance.
Of special note, though, is SIPC insurance coverage does not cover against market losses from investment decisions. This only covers asset balances potentially at risk due to M1 Finance's insolvency or bankruptcy.
How Much Money Do You Need to Start an M1 Finance Account?
---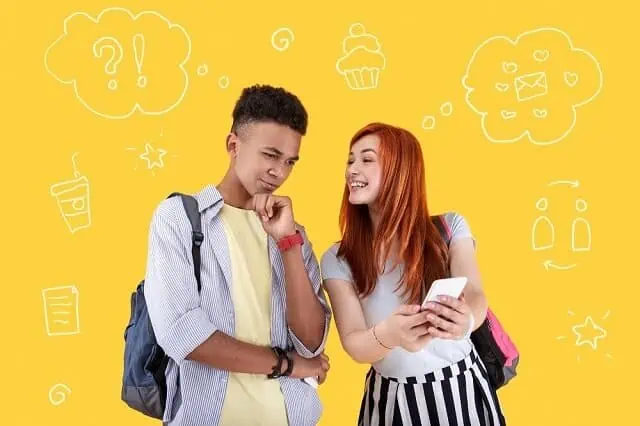 M1 Finance has account minimums you'll need to meet and maintain to avoid paying any fees on the platform.
Taxable investment accounts: you need to have at least $100 in your account balance to avoid the fees charged by the platform. In fact, if you open an account and make a qualifying minimum initial deposit, you'll get a free sign up bonus to get you started on your investing journey. (You can also learn how to get free stocks from M1 Finance and other investing apps).
Retirement accounts: M1 Finance requires a $500 minimum account balance to get started with an IRA through the platform.
How to Get Started on M1 Finance
---
Getting started on M1 Finance is easy and only takes a few simple steps:
Register. Open your free M1 Finance account.
Sign up. Complete the simple sign up process by creating your profile page, connecting your bank account to transfer money into your new investment account.
Choose how you want to invest. You can choose your preferred stocks or ETFs through Custom or Expert-Created Portfolio Pies. Both allow you to purchase stocks and ETFs through fractional shares on M1 Finance.
Add more funds as you go. You can create a free checking account through M1 Spend to automate deposits into your M1 Invest account to see your portfolio balance grow over time.
Our Self-Directed Robo-Advisor Pick
M1 Finance | Smart Money Management
Basic: Free. M1 Plus: $10/mo. or $95/yr.
M1 Finance's Smart Money Management gives you choice and control of how you want to invest automatically, borrow, and spend your money—with available high-yield checking and low borrowing rates.
Basic account includes an FDIC-insured checking account and an M1 Visa debit card that delivers 1% cash back.
Upgrade to M1 Plus and unlock perks including higher cash-back rewards on the M1 Owner's Rewards Credit Card, 5.00% APY from high-yield savings, ATM reimbursements, and 0% international fees.
Invest in stocks, ETFs, and cryptocurrencies.
Special Offer 1: Open a brokerage account and receive up to $500.*
Special Offer 2: Open an account and get 3 months free of M1 Plus**.
Pros:
Robo-advisor with self-directed investing capability

Attractive cash-back and APY opportunities with M1 Plus subscription
Cons:
Doesn't support mutual funds

Doesn't allow trading throughout the trading day (1 trading window for Basic, 2 for M1 Plus)

High cost for M1 Plus service tier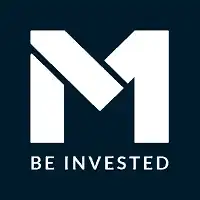 M1 Plus is a $10/mo. or $95 annual subscription offering products and services from M1 Spend LLC and M1 Finance LLC, both wholly-owned, separate but affiliated subsidiaries of M1 Holdings Inc. * You must make a qualifying deposit within 14 days. Deposit $10,000-$29,999 to receive $75. Deposit $30,000-$49,999 to receive $150. Deposit $50,000-$99,999 to receive $250. Deposit $100,000 or more to receive $500. ** Your free trial begins the date you enroll in the M1 Plus subscription, and ends 90 days after ("Free Trial"). Upon expiry of the Free Trial, your account is automatically billed an annual subscription fee of $95 unless you cancel under your Membership details in the M1 Platform.