M1 Finance is a financial management app that aims to take care of all your financial needs, from investing and banking to borrowing and spending. You can create your own personalized strategy and M1 will automate it for you.
It's free to use, easy-to-use, and the perfect mix of personalization and automation. But what it isn't is an advisory service.
Meaning, M1 is great for those who are looking to manage their own finances, but not necessarily a match for the investor looking for hand holding or financial management done by an advisor.
This is a free stock trading app that doesn't come paired with investment advice- it expects you to provide that.
M1 Finance has over $5 billion in assets under management (AUM) and has almost 1 million clients use the platform.
M1 Finance is my top robo-advisor choice because it gives you the flexibility to manage your money exactly how you want, in investments you pick from or create yourself, with automatic contributions and the ability to rebalance regularly.
It comes paired with a powerful banking, spending and borrowing platform and offers this all for no cost.
For investors seeking a high level of customization and control to your exact specification and no desire to pay for the service you receive, M1 Finance is your ideal personal finance app.
To learn more about the service, continue reading our M1 Finance review.
What is M1 Finance?
---
M1 Finance is a revolutionary new app that will change the way you think about investing. This free, easy-to-use app lets you set your own strategy and it automates everything for you.
You can use it as a custodial account with M1 Plus to allow kids to invest with the app, young adults can use it to start their investing journey, or experienced investors can use it to automate their investing.
The financial app allows you to invest in stocks, borrow money and spend with a debit card and linked bank account all in one place.
The service offers a high level of customization in how you invest and how much you want to manage your money. You can establish automated transfers, portfolio rebalancing, fund selection and more.
The service also offers premium features through its M1 Plus, M1 Spend and M1 Borrow products.
M1 Plus is the premium subscription which offers a few more perks like higher interest and cash back rates, lower borrowing rates, more ATM reimbursements and more flexibility for your money.
There are no management fees with M1 Finance, so every dollar you save on investing is one that can be invested in yourself instead of paying fees or padding someone else's bank account balance.
M1 Plus does cost $10 per month or $95, but, depending on how much you deposit and spend on your linked debit card, you might recoup this cost.
M1 Finance helps users automate their financial lives by providing smart products and the right investment options for sophisticated and beginner investors alike – all without charging them anything extra for having those services available.
Investing seems complicated – but not anymore! The best way to simplify things is with an app that automates everything for you while still giving you plenty of personalized control over strategy choices.
What are Some Key Features of M1 Finance?
---

→ M1 Invest
M1 Invest is the company's flagship product. It offers the following features:
Automated monthly investments in a diversified portfolio of ETFs and stocks.
Build your own custom ETF or stock portfolio, choosing from more than 80 expert portfolios.
Commission-free trades on major US exchanges and stocks (including dividend reinvestment on income-generating stocks).
Invest in fractional shares so that even if the share price is high, it doesn't matter because you can buy a piece of the action.
Unlimited rebalances, with no transaction fees and no minimum balance requirements.
No annual or maintenance fees.
One time to trade: in the morning. (Purchasing a M1 Plus subscription allows for two trade windows.)
The M1 Invest account is free to open, which means there are zero barriers to getting started investing today!
And the best part? You can start building wealth without paying commissions every time you trade – instead the company charges no investment fees.
By creating an account, M1 Finance even offers a free sign up bonus to get you started once you make a minimum qualifying deposit during promotional periods.
You can use the features to build wealth your way by creating Portfolio Pies.
M1 Finance uses Portfolio Pies, which are customizable investment portfolios that can be created to meet different financial goals or long-term objectives.
The Pie is an interactive dashboard where you can choose from over 6,000 stocks and funds to build your own custom investment plan.
Or select from nearly 100 "pre-baked" Expert Pies designed to meet different financial goals or investment objectives.
Keep your Pie organized by making several Pies, each with its own theme or strategy, then combine them together in the main portfolio pie when needed.
The company has also put together more than 80 curated pies following a variety of strategies for all types of investors – so there's something for everyone.
They have age-specific investment like target date funds and even have sector-specific portfolios that invest in areas like death care stocks with a fund they call the "Gray Wave Portfolio."
You don't need any special skills to invest with M1 Finance either; just think about what works best for your investment goals.
→ M1 Borrow
M1 Borrow offers users the financial flexibility needed to meet some of life's needs.
M1 Borrow offers clients the ability to borrow up to 35% of your portfolio's value, with rates as low as 3.5% with a M1 Plus membership. Without it, you can get a margin loan for as loan as 5%.
If you're an investor who has previously invested in stocks or bonds that have appreciated in value over time – this is likely one of the lowest percentage rate loans you will find available on the market today at 3.5-5%.
If you need cash sooner rather than later, but don't want anything more than what you already own – then borrowing against your investments might be right for you.
The company has a $5,000 minimum requirement for margin-eligible securities to qualify for the M1 Borrow product.
You can use M1 Borrow for a number of applications. One user relied on M1 Borrow to provide money to fund a startup business.
The service offers flexibility, convenience, speed and ultra-low interest rates, especially for M1 Plus members.
But M1 Borrow also allows you to borrow for whatever you need. You can use M1 Borrow to fund a short-term project, help pay down high interest debt, or meet unexpected expenses.
An investment that you never have to sell and can instead borrow against can add value through financial flexibility. This avoids potential capital gains while still providing you with the liquidity you need.
This tool leads us back to one of the most important factors offered by an all-in-one personal finance solution – access.
You don't need perfect credit or years upon years worth of history with a bank account for this service. The investments secure the loan as collateral until you can repay it.
Of note, margin loans carry considerable risks and should be approached with caution.
These are sophisticated financial products and require individual risk assessment to make sure you can tolerate any unexpected drops in investment value and the potential for a margin call.
M1 Borrow is an additional risk, including the risk of losing more than invested. As mentioned above, Borrow is available for margin accounts with $5,000 or more of margin-eligible equity investments.
Of special note, Borrow is not available for retirement or custodial accounts and rates may vary.
Despite the risks to having access to these funds, however, they can provide the financial flexibility other financial services might not.
I don't know about you, but I want to get invited to the margin loan dance, even though I might not want to go.
→ M1 Spend
M1 Spend is a digital banking solution designed to make your everyday spending more rewarding.
The linked debit card and bank account work to earn you more money back on your spending and banking. The debit card offers a reasonable, though not leading, 1% cash back on all purchases.
Granted, this is on the company's debit card. As far as debit card cash back goes, this is actually quite good.
But M1 Spend is great for direct depositing your paycheck, automatically transferring funds to your investment account and making on-going contributions to your individual retirement accounts kept with the platform.
You get one monthly ATM fee reimbursed through the M1 Basic Spend product. M1 Plus adds three month monthly ATM fee reimbursements (4 total).
M1 Spend Basic charges 0.8% – 1% international fees while M1 Plus reimburses all international fees.
Also, you can choose from 5 different debit card designs with the M1 Plus Spend product.
M1 Finance has FDIC and SIPC insurance coverage to protect you from a potential bankruptcy of financial insolvency of the platform.
To participate in the M1 Spend product, there's no minimum balance to open account nor minimum balance to obtain the marketed APY (annual percentage yield).
The APY is valid from account opening and fees may reduce your earnings. Further, the rates may vary.
→ M1 Plus
M1 Plus is the premium product offered by M1 Finance. It offers exclusive features and rewards to help you earn more as well as receive perks and discounts you can't access through the regular M1 Finance account.
It costs $10 per month or $95/year when you sign up with M1 Finance today and make a minimum qualifying deposit in your investment account.
This service:
upgrades your number of ATM fee reimbursements
offers you the ability to invest for minors in a custodial account (useful for starting to invest as a teenager)
better margin loan rates (3.5%)
a second trade window (PM) when you have $25,000 or more in equity
1% APY interest on your checking account
1% cash back on qualifying debit card purchases
Is M1 Finance Good for Beginners?
---

M1 Finance is one of the best investing apps for beginners who wish to automate their investments and have it run in the background in accordance with their wishes.
It can take some time to understand how to use, but the service offers a lot of ability to put your finances in a set-it-and-forget-it mode, but in a good way!
If you purchase the M1 Plus membership, you can also open a custodial account. This allows you to invest for kids, including exploring the best investments for teenagers but also for young adults beginning to invest as well.
I recommend M1 Finance as a robo-advisor and banking product because it offers a lot of functionality with simplicity. The perfect pairing for beginners.
Pros and Cons of M1 Finance
---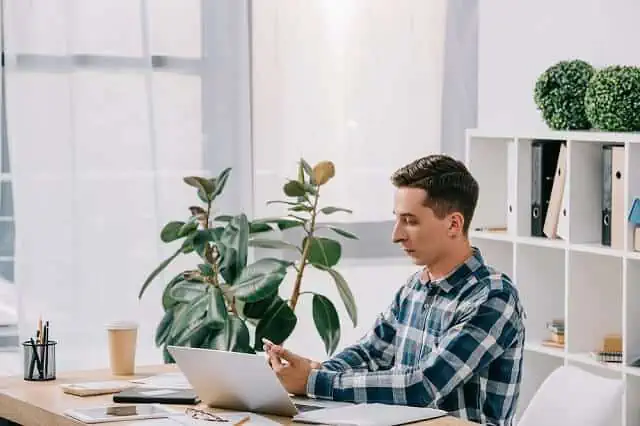 → M1 Finance Pros
Trade fractional shares
Has no trading fees or asset management fees
Flexible portfolio building in addition to Expert Portfolios
Intuitive dashboard with your investment performance and bank account information
Ability to place stock trades
Complete transparency about how M1 Finance makes money
Robust FAQ and investor education sections
Useful investment newsletter and market information
Online chatbot support to answer your questions or route you to a support person who can assist
No financial advisors pushing financial advice for a fee
→ M1 Finance Cons
You can only place trades once (or twice with M1 Plus) per day
Accounts <$20 without trading activity for 90 days will be charged a $20 fee
No online chat support
No financial advisors, even for a premium upsell for those who may want the added advice and personalized support
Does not allow for external account consolidation to plan better
What Types of Accounts Does M1 Finance Offer?
---

M1 Finance offers the following types of investment accounts:
→ Brokerage Accounts
Individual brokerage accounts
→ Retirement Accounts
Individual retirement accounts

Traditional IRA
Simplified Employee Pension (SEP) IRA
→ Custodial Accounts
Custodial account for minors
→ Trust Accounts
Trust accounts for beneficiaries
Related: 10 Best Investments for Roth IRA Accounts [Target High-Growth]
M1 Finance vs Betterment
---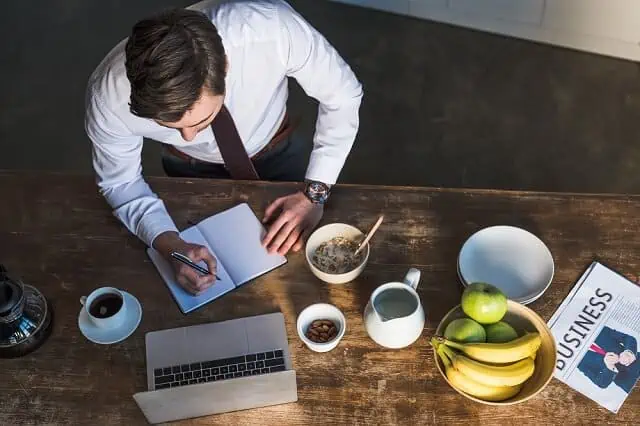 When comparing M1 Finance vs. Betterment, the differences are clear. While both are robo-advisors, M1 Finance allows you to use the platform as a robo-advisor but also in a customizable way.
Betterment only allows pre-selected portfolios that you cannot change in accordance with your wishes.
They offer scientifically-optimized portfolios statistically shown to perform well over time, but no flexibility for other investing needs you may have.
Betterment also charges a 0.25% annual assets under management fee. M1 Finance does not charge this fee.
One useful element of Betterment, which can justify the fee, is tax-loss harvesting. The service can sell your after-tax investments for a loss to generate a capital loss and lower your taxable income.
It will then roll these funds into a similar investment, but still allowing you to lower your taxable income.
For retirement accounts, however, tax-loss harvesting adds no value and is why M1 Finance is a superior choice to Betterment.
What Features Does M1 Finance Look to Launch in the Future?
---
Per a Q&A released to current investors through their email stock investment newsletter, M1 Finance's CEO announced, "the M1 credit card is one of the biggest initiatives on the horizon and it will launch later this year.
The card will have interesting interplays between M1 Invest and M1 Borrow that makes it a great product."
The CEO also plans to continue investing in support to improve the client experience, stating, "Support is an area we're constantly improving through talent and technology – we'll never consider the work "done."
Our support team is now seven times larger than it was this time last year, we overhauled our phone and ticketing system, we're revamping our Help Center.
[M1 Finance] recently launched a new chatbot and [the company continues] to add and train new team members. [M1 Finance has] made meaningful improvements here and will continue the progress to deliver an optimal client experience."
[Update November 2021]: The company now has a waitlist available for signing up for their M1 Finance credit card. You'll need to open an account and sign up for an M1 Plus subscription to qualify.
[Update June 2022]: The company has the card available for M1 Plus users.
Is M1 Finance Trustworthy?
---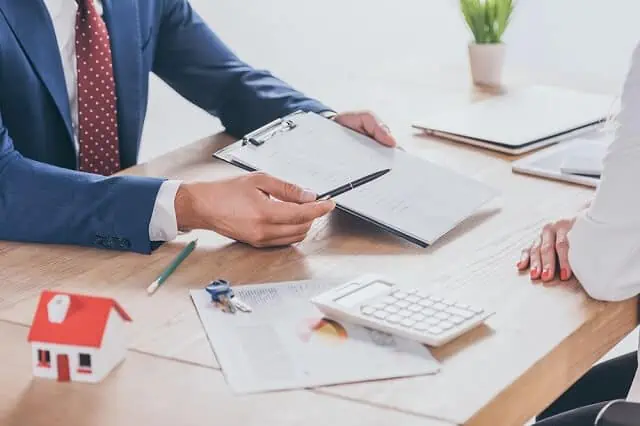 M1 Finance is a well-established company with over $4b in assets held on the investment platform.
It has receives awards from many recognized leaders in the financial industry and continues to raise funding from outside investors who believe in the company.
The people who invest with the firm give it good marks on ratings and reviews and it continues to grow its set of features, assets under management and user base.
M1 Finance has shown itself to be trustworthy and worth your money should you decide the service is right for your financial needs. In short, M1 Finance is safe, legit and trustworthy.
Can You Make Money with M1 Finance?
---

Much like investing in stocks, the app offers you the ability to make money with M1 Finance.
The brokerage does not charge transaction fees or commissions, and offers a variety of investment vehicles and opportunities. With the app's easy-to-use interface, you can diversify your portfolio with ease.
The app offers stock news, the ability to track stocks and add money to your investments over time.
You can invest in index funds, pre-designed portfolios, or in individual stocks. You can use stock picking services to provide stock advice for how you can augment your portfolio and possibly deliver alpha.
Regardless of your investment style, M1 Finance offers the ability to make money.
If you sign up for M1 Plus, you can even earn money on your M1 Spend bank account and linked debit card.
Why is M1 Finance Bad?
---
M1 Finance offers a lot of good features for sophisticated investors who want complete control over their money. One drawback to investing with M1 Finance is the lack of trading availability during market hours.
In fact, the company only offers one AM trade window at market open for M1 Basic users and a second PM trade window for M1 Plus users.
Is M1 Finance Really Free?
---
M1 Finance Basic is free. You do not pay for trades, monthly or annual maintenance fees, nor assets under management fees.
You will face some miscellaneous fees for various services like overnight mail paper statements, account inactivity for greater than 90 days and a balance under $20, outgoing account transfers, IRA terminations, mutual fund sales, liquidation of foreign securities and miscellaneous bank fees you find at most every bank.
M1 Finance Review
---
To summarize, M1 Finance's best feature comes down to its simplicity and ease of use; it's free with no hidden fees or service charges, which means that all of your money goes toward investing and not to the company's bottom line.
It comes with an integrated digital banking product that pairs with its investment service. You can use this pairing to sweep extra cash into your account as well as make recurring deposits at your preferred interval.
Each direct deposit paycheck you receive in your M1 Finance bank account can then go toward investing for the long-term in index funds, individual stocks or other suitable investments you prefer.
Where M1 Finance comes up short is its ability to place trades during regular market hours. It fails to offer the same trading abilities as apps like Robinhood or Webull.
However, this doesn't sync with their vision of a long-term investment horizon where market timing decreases value rather than adds it.
Best Self-Directed Robo-Advisor
M1 | Smart Money Management
Basic: Free. M1 Plus: $10/mo. or $95/yr.
M1 Finance's Smart Money Management gives you choice and control of how you want to invest automatically, borrow, and spend your money—with available high-yield checking and low borrowing rates.
Basic account includes an FDIC-insured checking account and an M1 Visa debit card that delivers 1% cash back.
Upgrade to M1 Plus and unlock perks including higher cash-back rewards on the M1 Owner's Rewards Credit Card, 5.00% APY from high-yield savings, ATM reimbursements, and 0% international fees.
Invest in stocks, ETFs, and cryptocurrencies.
Special Offer 1: Open a brokerage account and receive up to $500.*
Special Offer 2: Open an account and get 3 months free of M1 Plus**.
Pros:
Robo-advisor with self-directed investing capability

Attractive cash-back and APY opportunities with M1 Plus subscription
Cons:
Doesn't support mutual funds

Doesn't allow trading throughout the trading day (1 trading window for Basic, 2 for M1 Plus)

High cost for M1 Plus service tier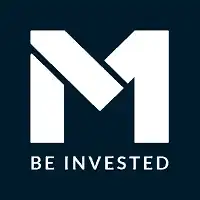 M1 Plus is a $10/mo. or $95 annual subscription offering products and services from M1 Spend LLC and M1 Finance LLC, both wholly-owned, separate but affiliated subsidiaries of M1 Holdings Inc. * You must make a qualifying deposit within 14 days. Deposit $10,000-$29,999 to receive $75. Deposit $30,000-$49,999 to receive $150. Deposit $50,000-$99,999 to receive $250. Deposit $100,000 or more to receive $500. ** Your free trial begins the date you enroll in the M1 Plus subscription, and ends 90 days after ("Free Trial"). Upon expiry of the Free Trial, your account is automatically billed an annual subscription fee of $95 unless you cancel under your Membership details in the M1 Platform.