The Motley Fool has helped millions of investors outperform the market—whichever one they target with their market-specific investment recommendation services.
The company first gained acclaim through its Motley Fool stock picks services (Motley Fool's Stock Advisor and Motley Fool's Rule Breakers) and the CAPS community. From there, it's also built out an entire cottage industry of investment advisory services.
The Motley Fool's reputation is among the best in the industry. They've been in business since the 1990s. They partnered initially with AOL and eventually broke off and formed their own website.
To date, the Motley Fool offers nearly 30 premium services to their customers, with five currently closed to new customers.
Over time, The Motley Fool services have garnered millions of subscribers who rely on them for the chance to beat the market. Customers can use Motley Fool's recommendations to build a stock portfolio of high-growth stocks they believe are likely to beat the market.
Investors can also use the Motley Fool's recommendations to invest in real estate opportunities like real estate investment trusts, commercial real estate, and residential real estate.
Further, the Motley Fool also advises customers on using options to more than double their returns, plus many other investment services geared toward the active investor.
Millionacres Mogul Review
---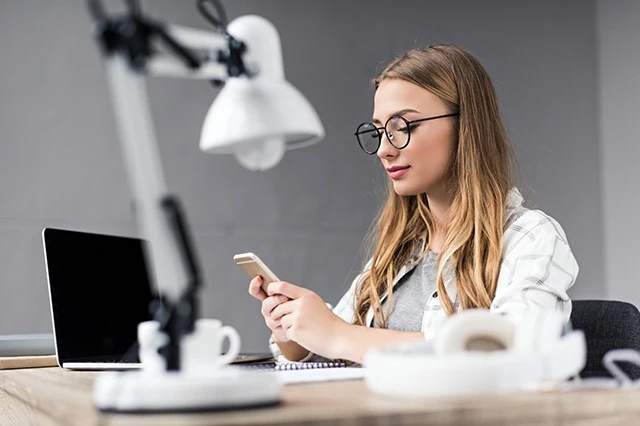 This Motley Fool Review takes an in-depth look at The Motley Fool's Millionacres Mogul product, which focuses on providing investors with:
a series of timely recommendations on public and private-placement real estate deals
tax optimization strategies and education through exclusive tax guidance
private tutorials and events both online and in-person with industry experts
assistance and recommendations to build a real estate investment portfolio
The Motley Fool established Millionacres in 2019, a relatively new company branch. However, it's backed by decades of Motley Fool experience and reputation.
This Millionacres Mogul Review will examine the service's features and offerings to better introduce customers to this new service of The Motley Fool.
While Millionacres Mogul itself is a premium service designed for experienced investors, the Millionacres site as a whole has a significant amount of free, high-quality content for those who are just getting started learning about real estate as an investment.
Suppose you're curious about diversifying your portfolio to include real estate. In that case, this Millionacres Mogul review will also explain why real estate might make a good investment opportunity for your portfolio due to the "irreplicable" and "unfair" advantages they provide over other assets.
We'll also highlight some of the other Motley Fool stock recommendation services and premium investment services the company provides. That way, you'll be able to decipher which Motley Fool service works best for your current investing goals and interests.
About Millionacres
---
Millionacres is a branch of the Motley Fool that focuses on real estate investment recommendations. Created by the experienced and trusted team at The Motley Fool, the Millionacres website is full of free resources and articles about a variety of different real estate investments.
The Motley Fool team established a separate site for real estate after a company analyst researched a white paper that showed real estate outperformed other investments.
Once the team realized that, in their words, "real estate has consistently been the best-performing investment in modern [history,]" they knew they needed to serve their customers with a site dedicated only to real estate.
What sets Millionacres apart is they are committed to jargon-free recommendations, meaning you won't find intimidating investing language within their resources.
Their goal is to help individuals find the best tools and products for real estate investing. To achieve that, they publish unbiased reviews of books, services, and specific products that are helpful to real estate investors.
Not only that, but they believe all investors should be able to invest in real estate, not just those at the top. As such, they explore opportunities for non-accredited investors and accredited investors.
What is an Accredited Investor?
---
Accredited investors have access to more investment options than non-accredited investors. But what is an accredited investor?
An accredited investor has a net worth of over $1 million either by themselves or with their spouse.
An accredited investor can also become qualified through their income. An accredited investor can be someone who has made over $200,000 per year (or over $300,000 jointly with a spouse) for the last two years and expects to make that or more in the future.
A non-accredited investor is someone who does not meet that criterion. Some real estate investment opportunities only allow accredited investors. However, Millionacres still shares deals that allow non-accredited investors to participate.
What is Millionacres Mogul?
---
Millionacres Mogul is the first premium service that Millionacres offers and is a robust newsletter that outlines real estate industry trends and recommendations. You pay a fee to access the investment newsletter as part of their annual subscription model.
The Millionacres Mogul newsletter caters to experienced real estate investors, like accredited investors. That said, being an accredited investor is not a requirement to subscribe to Millionacres Mogul.
In actuality, the team at Millionacres Mogul capitalizes on a crucial time, a moment in history where investing in real estate has become accessible to more people. Initially, the real estate barrier to entry was high because of the amount of money and connections required to invest.
Now, with the advent of fintech apps and other investing technology, you encounter many ways to invest in real estate without needing hundreds of thousands of dollars to begin.
While Mogul is a newsletter, its value is robust. For example, Millionacres Mogul sheds light on essential tax benefits you can get with real estate investing. It showcases specific real estate deals you can invest in that the Motley Fool team recommends.
Keep in mind the annual fee is $2,499. While that might seem high to some investors, especially those just getting started in real estate, the education you'll receive from reading Millionacres Mogul is worth that and more.
Millionacres Mogul features recommendations that could potentially save you thousands of dollars in taxes or show you real estate opportunities with significant returns.
As such, it's possible to earn back the annual fee plus more if you decide to implement some of the recommendations you read in the Millionacres Mogul newsletter.
First, Deciding Where to Invest: Stocks or Real Estate?
---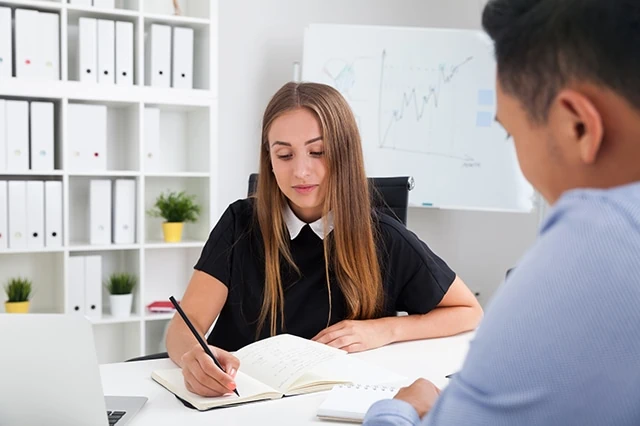 If you're reading this and wondering if Millionacres is for you or if a premium subscription like Millionacres Mogul is worth the investment, read on. After all, many people wonder if investing in real estate does outperform the stock market.
Not only that, but many investors might wonder if the barrier to entry is too high in real estate or if the language or tax responsibilities are too complex.
After all, it's relatively straightforward to buy a stock, even as a beginner. But, can it be that easy with real estate?
Millionacres has a content goal to show that investing in real estate can be straightforward, especially once you strip out all the industry jargon.
Plus, if you're interested in being a successful investor, you almost must diversify your portfolio, even if you have more experience with stock investing.
When considering how to diversify your portfolio, you may face a challenge deciding whether to stick with investments like stocks or pursue real estate.
Keep in mind you don't have to choose one type of investment over the other. It's possible to have many different types of investments; that's what diversifying your portfolio is all about.
However, you should feel comfortable and confident with your investment choices before committing.
That's where reading the content on a site like Millionacres or subscribing to their newsletter can be helpful.
The more knowledge you have about a particular type of real estate investment, the more confident you can be about putting your hard-earned money there with the hope of it growing.
Should You Consider Real Estate Investing?
---
When you think of real estate investing, you might have visions of being a landlord called to fix a leaky toilet at 3 AM. Maybe that's why you haven't pursued real estate investing before. If that's the case, you should know there are many different ways to invest in real estate.
From long-term and short-term rental properties to fixer-uppers, house hacking, REITs, crowdfunding apps, real estate syndications, commercial real estate, and more, there are more options out there than you may realize.
Some ways you can invest in real estate involve more risk than others. Your options will depend on your level of capital available, time availability, investment time horizon, among other factors.
For example, someone with a high income might have more capital and time availability to invest in local real estate or flip properties.
In contrast, a young couple with a toddler and a baby keeping them up all night might enjoy REITs or crowdsourced ownership investment opportunities. These might not require as active of a management style.
A REIT is a real estate investment trust, a type of investment growing in popularity. Real estate ownership can also include direct ownership and management to direct ownership with a third-party property manager.
There are also short-term rentals, purchasing mortgage-backed securities, mobile home parks, site storage facilities, land, crowdsourced ownership (as mentioned previously), and much more.
Understanding your budget matters too, regardless of how you choose to invest in real estate. If you'd like to own real estate directly, finding the right lender and knowing the amount of work you want to put into your investment ahead of time will help tremendously.
Perhaps you want to purchase a duplex that's already renovated with tenants already living there. Or, maybe you're handy, and a fixer-upper is more appealing to you because of the lower purchase price.
Either way, it's essential to know how much time, money, and effort you want to put into the real estate in your investment portfolio.
If you prefer to invest through real estate investment vehicles as a passive investor, knowing details about structure, historical performance, capital allocation, risk tolerance, and more become paramount.
And, there are so many different services, crowdfunding platforms, and companies that offer real estate investment opportunities. It can be hard to know which ones are legitimate.
Using a service like Millionacres Mogul or The Motley Fool's Real Estate Winners newsletter could help demystify real estate investing, showcase trusted recommendations, and provide articles that answer any questions you may have.
Below, we cover some of the advantages and disadvantages of real estate investing as an investment class. Although it performs well historically, there are always risks and downsides to any investment choice.
Real Estate Advantages
---
A hedge against market volatility. Owning property can serve as a hedge against stock market volatility and inflation, as home values and rent prices tend to appreciate with inflation. Think about securing a 15-year or a 30-year mortgage. Your rate remains fixed despite the ups and downs that the stock market might experience.
Tax advantages. There are many tax advantages for homeowners and commercial real estate owners. For example, qualified homeowners can deduct the mortgage interest paid on the first $750,000 in mortgage debt. Commercial real estate owners can also avoid capital gains taxes through a 1031 exchange if they reinvest in a similar type of property with the funds or use MACRS depreciation to lower their taxable income. These are the type of tax benefits wealthy real estate investors have benefitted from for many years. Now, more investors are becoming aware of them and using them to their advantage.
Cash flow. Real estate investments can offer owners a reliable, passive income through rent payments. While there might be times when renters don't make payments or property remains vacant during renovations or repairs, by and large, having renters in an investment property can often cover your mortgage costs plus some.
Leverage. Real estate often entails using debt to finance acquisitions instead of paying for everything upfront. Real estate carries a particular safety profile compared to the volatile nature of stocks. As a result, having the ability to leverage your money into more assets provides the ability to increase your returns, especially over more extended periods.
Real Estate Disadvantages
---
Real estate requires time and money. If you've invested in a rental property or fixer-upper, then expect to put a lot of time and money into the project. Being a landlord is no easy task, and you'll be on the hook for repairs and problems that arise with the home. One way to lessen the time commitment is to hire a property manager to take care of middle-of-the-night repairs and other issues. However, by hiring a manager, you'll be giving up a portion of your proceeds to them.
Your money is tied up. Investing in real estate is highly illiquid, meaning you will not be able to access your returns for quite some time. This is especially true if you pay cash for your rental property. Selling property is also more complex than selling stocks. If you own a stock, you can typically hit a button on your stock trading app or investing app account and get money for it the same day or the next day. If you want to sell a property, there's the significant time required to prep a home for sale.
Tons of fees. There are many transaction costs involved with buying and selling property. Sellers can expect to pay 6% to 10% of the home's sale price in closing costs, including agents' fees, while most online discount brokers charge no fees to sell stocks. You also have to consider the tax implications of a sale depending on how long you've owned the property.
Not easy to diversify. To have a truly diversified real estate portfolio representing multiple locations and building types, you will need large sums of money that most don't have. Thankfully, REITs and crowdfunding apps have made this more achievable.
Related:
How Has the Real Estate Market Performed Historically?
---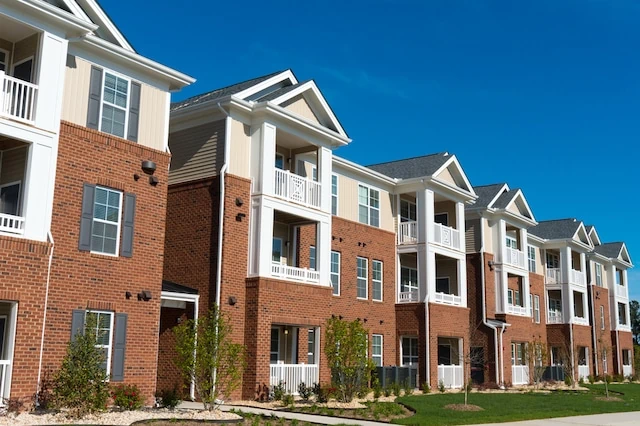 Like most investments, the rate of return you can expect with real estate varies depending on several factors. Some of these include:
The location and type of property you invest in
The current state of the market
Your financial situation
The amount of money you invest
When you decide to liquidate your investment
For example, suppose you were a real estate investor during the crash of 2008/2009. In that case, you possibly lost a significant amount on your real estate investments if you had to sell them during that time.
Overall, historically, most experts agree that investing in real estate provides one of the best returns available for long-term investors. However, one recession is not indicative of overall returns.
The Millionacres Mogul service advertises that their members can get projected annual returns of 20% or more.
This is significantly higher when considering the past performance of the stock market (average annual return of about seven percent adjusted for inflation) or bonds.
What are Millionacres' "Irreplicable Advantages" for Real Estate over Stocks?
---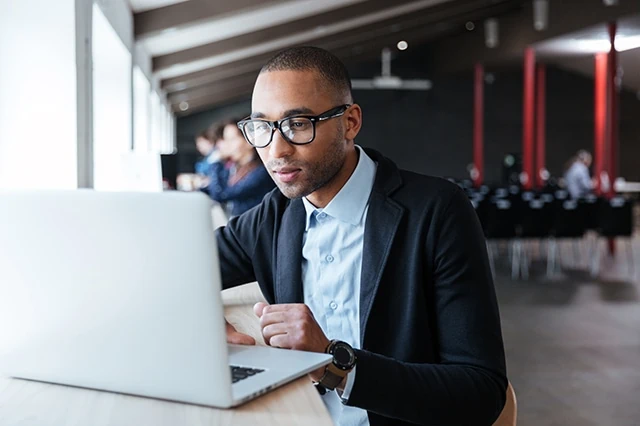 Here are some of the advantages of real estate investing over investing in a traditional diversified stock portfolio.
1. Fixed Supply and Growing Demand
---
At the time of this writing, the supply of homes cannot keep up with the demand. For various economic reasons, including immigration, the pandemic, construction costs, low mortgage rates, and more, more people want houses than there are available.
This shortage makes investing in real estate particularly appealing at this point.
2. Attractive Tax Benefits that Can Protect Wealth Unlike Any Other Asset
---
As mentioned previously, there are many tax advantages for owning real estate. The most common one people know for homeowners to claim comes from deducting the mortgage interest paid on their home (up to the first $750,000 in mortgage debt).
There are also opportunities like a 1031 exchange to avoid capital gains taxes as long as you invest in another similar property. There are also depreciation costs, deductible expenses, and more that help real estate investors grow their wealth in a savvy way.
3. Portfolio Diversification and Non-Market Correlation
---
The stock market goes up and down, but if you have a 30-year mortgage at a fixed 3% rate, your mortgage remains at 3% while you have the loan.
While the value of your home might fluctuate depending on market conditions, the mortgage loan you take out does not correlate with stock market instability.
There are also opportunities for distributions and dividends when it comes to real estate investing, which allows for both portfolio diversification and income diversification.
What are Other "Unfair Advantages" for Real Estate Over Stocks?
---
There are many other "unfair advantages" when investing in real estate. Here are a few of them:
Leverage
Tax-advantaged corporate structures
Liquidity from REITs
Tangible assets
Steady cash flow streams from long-term tenants
High cash returns through legally-required dividends
These advantages have allowed many people the tools and income to create generational wealth for themselves and their families. Here is a little bit more detail about some of these advantages.
Unfair Advantage #1: Leverage
---
If you don't want to buy an investment property in cash, you have the option to put a small percentage of the home's value down and finance the rest. In other words, you can own a significant amount of property through real estate loans without paying cash for each home.
Additionally, as your equity grows in your real estate investments, you have the option to borrow against it and use those funds to invest in other properties.
Of course, doing this comes with a certain level of risk, so it's essential to have a good sense of your risk tolerance before pursuing this path.
Unfair Advantage #2: Tangible asset vs. Financial asset
---
A home is a tangible asset. You can visit it, live in it, and watch a football game in the living room inside of it. When there are quick market changes, a fixed mortgage loan rate remains the same.
In other words, it's not a financial asset like a stock or a bond that can drop a large percentage in a day. As long as you pay your mortgage bills, your home is something physical you can see and touch, and that's appealing to many investors.
Real Estate Investors Need Apply: How Millionacres Mogul Can Build Real Wealth
---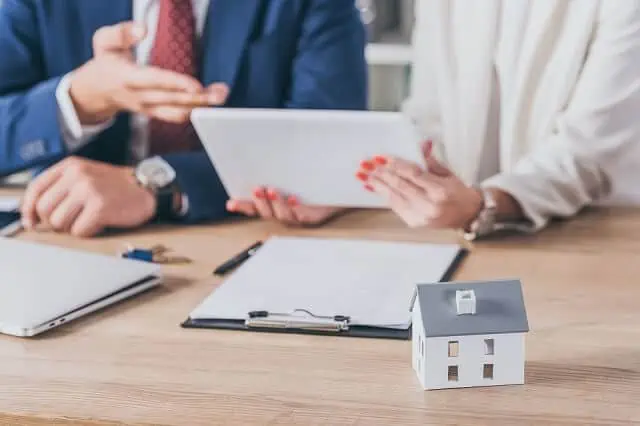 Real estate investing has led to scores of investors who crown the Forbes list of wealthiest people. These people got there by relying on two primary competitive advantages many of us don't have: money and a network of contacts.
The most exclusive deals involved using connections to invest in deals others could only dream of having offered to them.
This changed when Congress passed Title III of the JOBS Act of 2012. This allowed exemptions to register investments of up to $1 million over 12 months for Internet-based securities offerings.
The SEC adopted securities-based crowdfunding rules in 2015, opening up access to investing online without complying with the significant regulatory hurdles that come from registering securities and trading on a public exchange like the stock market.
What does this mean for retail investors interested in real estate? Suppose you have an internet connection and a checking account. In that case, you gain the ability to invest in private placement real estate deals.
This type of investing is more accessible to all types of investors. This significant shift in real estate investing goes a long way to level the playing field.
Since then, crowdfunded real estate deals have flourished. Several platforms like Fundrise, DiversyFund, GroundFloor and several others are becoming accessible alternative real estate investment platforms.
Though, with this ubiquitous access comes greater competition for the limited availability of deals. Real estate isn't an easily fungible asset like stocks, where anyone can buy and sell shares of stock in a company with hundreds of millions of shares available.
That means you need to act fast and with discernment when finding promising real estate investment opportunities.
Millionacres Mogul attempts to perform this quality and speed sorting for you by shortlisting opportunities using proprietary 100-point scoring criteria employed by a team of analysts. Their investment community trusts their investment strategies and personal financial advice.
They constantly search for crowdfunded deals and only recommend the premier deals. They look to equip you with the information needed to understand deals before listing on a platform.
Motley Fool's Millionacres Mogul real estate investing service believes real estate can generate potentially incredible returns alongside building a truly diversified portfolio (especially when combined with recommendations provided by the Motley Fool Stock Advisor service).
Additionally, they look to reap the egregious tax benefits that only real estate offers through using Millionacres' Mogul as your guide.
Below is more information about the Motley Fool's premium services: Mogul.
Real estate investors should find the real estate investments they vet interesting and remind them of the proven track record seen by other Motley Fool services–though with other value-added services like advice on how to capture tax breaks through real estate investing.
Related: 10 Best Fundrise Alternatives [Accredited + Non-Accredited Apps]
Millionacres Mogul Review
---
The Motley Fool is a trusted name when it comes to investing websites. They've proven time and time again that their investment picks yield excellent returns over time.
When the same team created Millionacres and, by extension, Millionacres Mogul, their reputation stood for itself. Millionacres Mogul is a similar premium service to the Motley Fool, except their focus is on real estate investing.
Millionacres Mogul Review – Features Offered
---
The Millionacres Mogul newsletter provides education and recommendations so you can get a piece of the $17 trillion commercial real estate world.
They offer recommendations and industry expertise so investors can learn about real estate investing and make informed choices. After reviewing the Mogul newsletter, you'll know exactly what many real estate investments entail and whether or not they're right for you.
Here's a breakdown of some of the content you can expect in the Mogul newsletter.
Timely recommendations on public and private-placement real estate deals
Fully vetted investment recommendations using a proprietary 100-point Mogul Score rating system for commercial real estate.
Tax optimization strategies and education
Exclusive tax guidance from the Motley Fool's tax partners to help navigate the complexities of real estate taxes.
Private tutorials and events
Members-only webinars, workshops, and in-person events with industry experts.
What Do You Receive with a Mogul Subscription?
---
1 year of access to Mogul
A 30-day membership fee refund if not satisfied
Can receive access to content from the Real Estate CPAs, a full-service tax firm focusing on real estate investing and tax issues (available through the "Taxes" section of your Mogul dashboard)

The Real Estate CPAs host regular webinars for Mogul subscribers with different investment topics
How Much Does Millionacres Mogul Cost?
---
The Millionaires Mogul newsletter is a premium service. The price is $2,499 per year. Given the time, quality content, and exceptional real estate opportunities the Mogul newsletter shares, the price is justified.
If you're serious about real estate investing, subscribe to the Millionacres Mogul newsletter. Once subscribed, take the time to immerse yourself into the content and be ready to act quickly if you see a real estate investment that piques your interest.
With time, practice, and recommendations from some of the top investors in the industry, you could be well on your way to being a successful real estate investor with the help of Millionacres Mogul.
Millionacres' Mogul | Real Estate Investing Service
Offers a series of timely recommendations on public and private-placement real estate deals
Provides tax optimization strategies and education through exclusive tax guidance
Gives access to private tutorials and events both online and in-person with industry experts
What Other Services Does The Motley Fool Offer?
---
If you're not ready to fully invest in Millionacres Mogul just yet, there's another option called Real Estate Winners.
1. Millionacres Real Estate Winners: Best for Real Estate Investment Opportunities
---
Available: Sign up here
Best for: Buy-and-hold real estate investors
Price: $149/year (includes a $100 discount)
It takes only a few minutes to determine whether you need Millionacres Real Estate Winners as your real estate investing guide.
Also one of the many stock picking services from the Motley Fool, this stock picking service focuses on understanding the fast-moving, ever-changing world of real estate investment—and mobilizing you for success with valuable resources, recommendations and picks!
From the stock picking service's easy-to-understand monthly investment alerts that cover REITs and real estate equities traded on the stock market or the quarterly investment ranking selections—Millionacres aims to simplify investing research and make clear-cut cases for why you might consider picks they recommend.
They aim to cover obstacles savvy or beginner investors encounter by making informed decisions clear and simple—not just possible.
What You Get with Millionacres Real Estate Winners
Millionacres Real Estate Winners is a premium stock picking service for your real estate investing success. You will receive clear, actionable investing ideas and recommendations from this stock advisor service, along with specific guidance on getting started in today's market.
The Millionacres Real Estate Winners service offers these resources to subscribers:
New stock recommendations each month you remain subscribed
Regular updates on recommended stocks following earnings and other significant events
Quarterly "Top 10 Investment Alerts" ranking real estate investment selections
Education content and resources for you to access
Most importantly, you'll receive monthly stock picks tailored to help you succeed as well as educational content and resources to make sure you get the information you need when starting from scratch.
With successful solutions created by experts in every facet of the business, Millionacres Real Estate Winners has helped investors grow their stock market portfolios and take control of their financial future—all without costly mistakes or bad habits that lead to undoing all of your hard work.
See if this service makes sense for you now by subscribing today for only $149 for your first year.
Real Estate Investing Service
Millionacres: Real Estate Winners
Real Estate Winners from Millionacres aims to supercharge your wealth, diversify your portfolio and provide consistent and predictable income.
The service provides researched picks on real estate investments and REITs that look to outperform for years to come.
Receive new stock recommendations each month, regular updates on recommended stocks, Top 10 Investment Alerts each quarter and ongoing access to educational content
Pros:
Provides REIT stock picks demonstrated to perform well over time

Offers discounted introductory rate for first year
Cons:
No money-back guarantee offered, unlike other Motley Fool products
* Promotional rate for first year. $249/yr. renewal rate. Past performance is no guarantee of future results. Individual investment results may vary. All investing involves risk of loss.
Related: How to Know What Stocks to Buy: Investing for the Long-Term
2. Motley Fool Rule Breakers: Best for Long-Term Investors Looking for Growth Stocks
---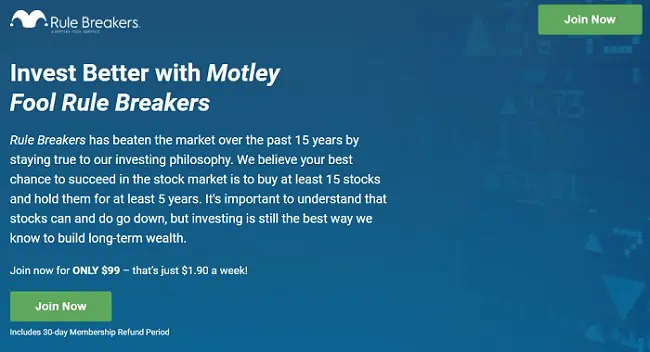 Available: Sign up here
Best Stock Picking Service For: Buy-and-hold growth investors
Price: Discounted price for first year
Motley Fool Rule Breakers focuses on stocks with massive growth potential in emerging industries. This stock advisor service isn't fixating on what's currently popular but instead always looking for the next big stock.
The Motley Fool Rule Breakers service has six rules they follow before making stock recommendations to subscribers:
Only invest in "top dog" companies in an emerging industry – As Motley Fool puts it: "It doesn't matter if you're the big player in floppy drives — the industry is falling apart."
The company must have a sustainable advantage.
The company must have strong past price appreciation.
The company needs to have strong and competent management.
There must be strong consumer appeal.
Financial media must overvalue the company.
As you can see, before recommending a stock to users, Rule Breakers considers several factors. In short, the service mainly looks for well-run companies in emerging industries with a sustainable advantage over competitors, among other factors.
And their rules seem to pay off if their results have anything to say about it.
Over the past 19 years, Motley Fool Rule Breakers has more than doubled the S&P 500, beating many leading money managers on Wall Street. Their track record of stock picks speaks for themselves and easily justifies the affordable price tag of $99 for the first year.

What to Expect from Motley Fool's Rule Breakers:
The service includes three primary items you can expect to receive:
A listing of Starter Stocks to begin your Rule Breakers journey with their "essential Rule Breakers."
5 "Best Buys Now" opportunities each month
Two new stock picks each month
You'll receive regular communications from the stock picking service with their analysis and rationales for buying stocks meeting their investment criteria.
If you're unhappy with the service within the first month, you have a 30-day membership fee-back guarantee.
Read more in our Motley Fool Rule Breakers review.
Growth Stock Recommendations
Motley Fool Rule Breakers
Motley Fool Rule Breakers is an investment advisory service that provides insight and recommendations on potential market-beating growth stocks
Picks are centered around emerging industries in an attempt to pick tomorrow's stock market leaders today
Pros:
Strong performance track record

Discounted introductory rate

Consistent outperformance of S&P 500
Cons:
High-growth stocks carry volatility

High renewal price

Not every stock has positive returns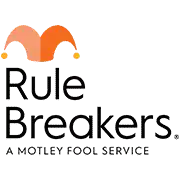 *$99 promotional price for new members only. $100 discount based on current list price of Rule Breakers of $199/yr. Membership will renew annually at the then current list price. Past performance is no guarantee of future results. Individual investment results may vary. All investing involves risk of loss.
Related: How to Get Rich Off Stocks [Steps to Invest in the Stock Market]
3. Motley Fool Stock Advisor: Best for Buy and Hold Investors
---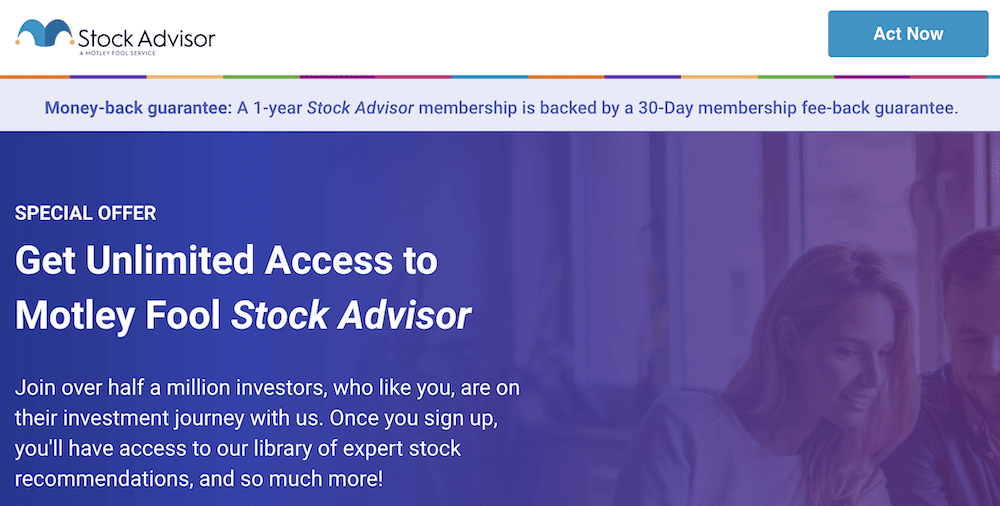 Available: Sign up here
Best Stock Picking Service For: Buy-and-hold growth investors
Price: Discounted price for first year
The main difference between Motley Fool's stock picking services is the type of stock pick recommendations.
Stock Advisor primarily recommends well-established companies. Over a decade ago, they advised subscribers to buy companies such as Netflix and Disney, which have been majorly successful.
As a subscriber to Motley Fool Stock Advisor, you're granted access to their history of stock market recommendations. You can see for yourself how they have done over the years.
According to their website, the Motley Fool Stock Advisor stock subscription service has returned of 468% since their inception in February 2002 through October 3, 2023 when you calculate the average return of all their stock recommendations over the last 21 years.
Comparatively, the S&P 500 only had a 124% return during that same timeframe.
What to Expect from Motley Fool Stock Advisor:
The Motley Fool Stock Advisor stock picking service provides a lot of worthwhile resources to subscribers:
"Starter Stocks" recommendations to serve as a foundation to your portfolio for new and experienced investors
Two new stock picks each month
10 "Best Buys Now" chosen from over 300 stocks the Stock Advisor service watches
Investing resources with the stock picking service's library of stock recommendations
Access to community of investors engaged in outperforming the market and talking shop
The Motley Fool Stock Advisor stock picking service offers a discounted rate for the first year and has a 30-day money-back guarantee refund period. Consider signing up for Stock Advisor today.
Read more in our Motley Fool Stock Advisor review.
Best Introductory Stock Newsletter
Motley Fool Stock Advisor
Motley Fool Stock Advisor provides a list of five stocks they believe deserving of your money today.
Stock Advisor also lists "Starter Stocks" they believe should serve as a portfolio's foundation.
Limited Time Offer: Get your first year with Stock Advisor for $89 (vs. $199 usual value)
Pros:
Discounted introductory price

Strong outperformance above S&P 500

High overall average return for stock picks
Cons:
High renewal price

Not every stock is a winner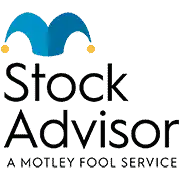 *$89 promotional price for new members only. $110 discount based on current list price of Stock Advisor of $199/yr. Membership will renew annually at the then current list price. Past performance is no guarantee of future results. Individual investment results may vary. All investing involves risk of loss.
Related: Motley Fool's Stock Advisor vs. Rule Breakers: Who's Best?
How Good are Motley Fool's Stock Picks?
---
The Motley Fool has an excellent reputation for choosing investments that outperform the S&P 500. While no one can guarantee specific investing returns, they have a long track record. They are a trusted name in the investment world.
Related: Best Motley Fool Alternatives