Suppose you're considering adding your children or a loved one as an authorized user on your credit cards. In that case, it can be an excellent way to help them establish a credit history as early as possible. However, you might be wondering, "What is the minimum age for an authorized user on a credit card?"
First, let's discuss what an authorized user is. An authorized user is a person who has been given access to another's credit card account. The authorized user gets their own credit card in their name. This is different from student credit cards or secured cards because the primary account holder remains responsible for all charges.
In other words, if an authorized user accrues a balance on their card, the primary account holder is responsible for paying it off. For this reason, it's essential to have a good relationship with your authorized user.
Below is more information on authorized user minimum age limits, information about building credit, and what to watch for when adding another user to your account.
How Old Do You Have to Be to Be an Authorized User on a Credit Card?
---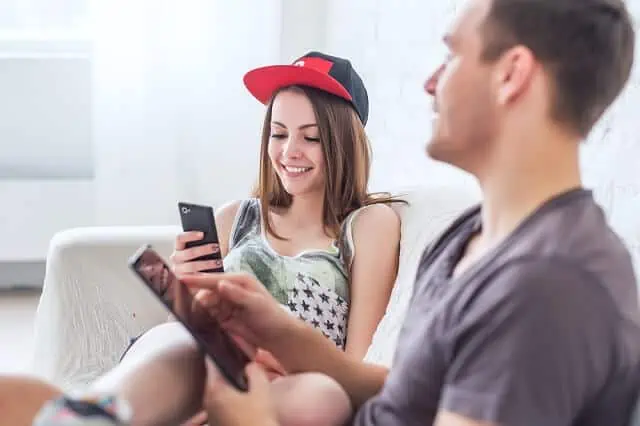 Different credit card companies have different rules about authorized users on credit accounts.
For example, American Express states on their website, "Additional Card Members do not have accounts with us but can use your Account subject to the terms of the Card Member Agreement, must be at least 13 years of age and never had a default account with American Express."
Discover says, "An Authorized User needs to be at least 15 years old and can be any family member, friend or person whom the primary cardholder trusts."
Here is what Barclaycard says about authorized users: "They'll get their own Barclaycard and PIN, but you'll still be the main account holder. You can add up to four cardholders to your account, they just need to be a close family member over 18 living at the same address as you."
Of note, many second-party websites stated that someone age 13 could be an authorized user on a Barclaycard, but the main website says age 18.
Because there can be conflicting information online about how old an authorized user can be, it's best to check with your specific credit card company.
Some credit card issuers, like Capital One, don't list any age restrictions on their websites at all. However, it's still a good idea to call or email the customer service department at your credit card company.
If you hate talking on the phone, you can usually find out if you can add an authorized user by logging into your account with your credit card issuer.
You should be able to navigate to a section with information on adding users or getting a card for someone else.
There, you'll have to use your authorized user's personal information, like their social security number and birthday, to get a card for them.
Related: How Parents Can Help Their Children Start to Build Credit
Can You Add a Minor as an Authorized User on a Credit Card?
---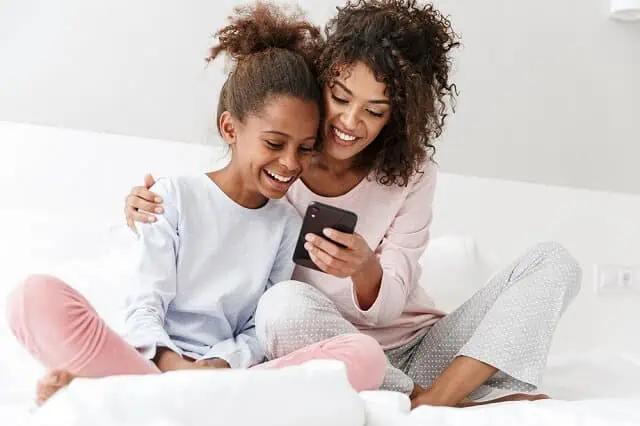 Yes, you can add a minor as an authorized user on some credit cards, and a minor is a person under 18 years old. Many credit card companies allow customers to add authorized users younger than 18, but some do not.
Some companies require authorized users to be a family member or someone living in your household, while others have more lax rules.
It's best first to contact your current credit card company to see if they allow minors as authorized users. If they don't, and you still want to add your loved one as an authorized user on a credit card, research different cards that accept authorized users.
Many of the biggest credit card companies do allow authorized users who are minors. So, if your smaller bank does not allow it, consider applying for a card with one of the larger credit card companies.
Related: Best Credit Cards for No Credit History [Starter Credit Cards]
Will Adding My Child to My Credit Card Help Build Their Credit Score?
---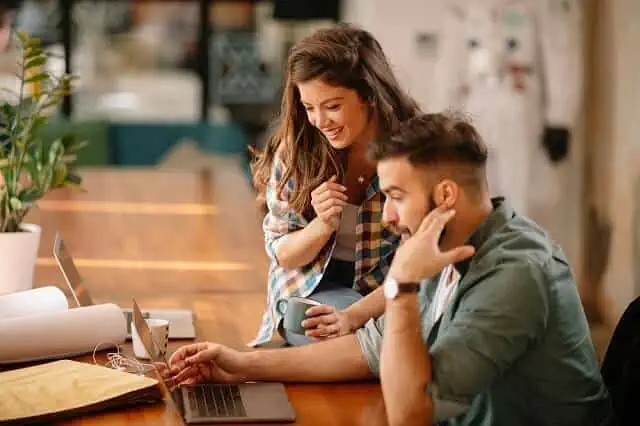 Adding your child as an authorized user online will help them have a positive credit history if your credit card reports authorized users to the credit bureaus.
This means when you pay your credit card on time, the credit card company notifies the credit bureaus that you and your authorized user paid your bill. Even though payments are under your account number, both of you get the benefit.
Again, not every credit card company reports authorized users to the credit bureaus, so make sure they do before you spend time applying for a card.
This is only important if you add an authorized user to help them establish their credit history early. If you only want your child or loved one to have access to a card for emergencies, regardless of whether it helps build their credit score, this is less of a concern.
Related: How Old Do You Have to Be to Get a Credit Card?
Can an Authorized User Build Credit History Under 18?
---
Yes, an authorized user can build a credit history even if they are a minor. This is because most major issuers will notify credit reporting agencies every time the account holder makes a payment.
Authorized users get credit for payments even if they don't make them themselves because their name is on the account.
If reported, payments create an account history on credit reports for authorized users. If this is the first time they've had credit, it will begin their credit file.
The length of a consumer's credit history makes up 15% of their FICO score. So, building a credit history early and learning about personal finance could help your authorized user achieve a good credit score in the future.
Related: How to Get a Credit Card for the First Time: Starter Credit Cards
What Should You Know About Adding Authorized Users to Your Credit Card Account?
---
Here are a handful of things you should consider before adding an authorized user to your credit card. After all, sharing a credit account with someone is a serious consideration.
It would help if you weighed all the options before giving someone access to your online account and credit card.
1. Check for Added Costs
---
Some credit cards charge additional fees for adding authorized users. While this is uncommon, it's still something you should check. Read the fine print, and when in doubt, call and ask.
2. Ensure Your Credit Activity Reports to the Major Credit Rating Bureaus
---
If your goal is to help your authorized user build their credit history, make sure your credit card company reports payment activity to the major credit bureaus.
You can usually find out whether or not they do online. However, if you can't find an answer, call your credit card company to confirm before adding an authorized user to your account.
3. Know If You Can Freeze an Authorized User Account
---
It's not pleasant to think about, but it's possible your authorized user could take advantage of your account. Perhaps they spend money up to your credit limit or abuse your card in some other way. They could also lose their card.
If that happens, it's essential that you can freeze their account. Some credit card companies, like Discover, have a "Freeze It" option. Find out if your credit card company has this feature. If they do, make sure you'll have the ability to turn off or freeze other users if necessary.
How to Add Someone As an Authorized User to Your Credit Card
---
Follow the steps below to add someone as an authorized user to your credit card. To save time, research before whether or not your credit card company allows you to add an authorized user. That way, you'll know whether or not you'll be able to add them through your account.
If your card allows additional users, follow the steps below.
Log in to the web portal for your credit card issuer
Navigate to the credit card accounts section
Select an option to "Order a card for someone else" or "Add User to Account"
Follow the on-screen prompts and prepare to provide the required information, including a name, date of birth and Social Security Number
If you run into trouble or you can't easily find where to add an authorized user, call the number on the back of your credit card.
Related: Best Credit Cards for Teenagers
How to Have a Good Credit Card Experience with an Authorized User
---
It's essential to have a good relationship with your joint account holder. After all, the goal is to introduce them to credit cards and online banking, provided they meet the minimum age requirements of your card company.
To have a good experience:
Discuss your expectations ahead of time.
Explain what a credit utilization ratio is; that is, how much of your available credit you're using at one time.
Remind them their spending contributes to the amount of credit you're jointly using on the credit card and that you have a credit limit.
Give them boundaries. Tell them what they are allowed to spend on your account. If the card is just for emergencies, define what an emergency is.
Make sure they know becoming a user on your account is a privilege. It's a privilege you can revoke if they don't respect your finances, your account, and your wishes.
With clear, direct communication, expectations, and guidance, you can have a good credit card experience with an additional user.
Related: Best Debit Cards for Kids
When Should You Remove an Authorized User from Your Credit Card Account?
---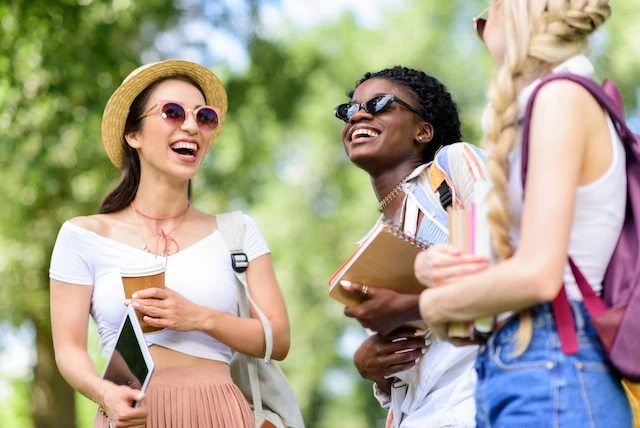 Deciding whether or not to remove an authorized user is up to you, the account holder. Sometimes parents decide to remove their children from their account when they are old enough to build their own credit score, typically beginning at age 18.
Others might remove their children if they don't stick to set spending limits or show that they lack financial responsibility.
However, some parents will keep their child as an authorized user for many years, even after their children are adults. Being an authorized credit user on a parent's card is often the first credit card on a child's credit report.
Because the length of a consumer's credit history factors into their credit score, sometimes parents won't delete their children at all to preserve the length of that history.
Related: How to Build Credit as a College Student
How to Remove Authorized Users from Your Credit Card Account
---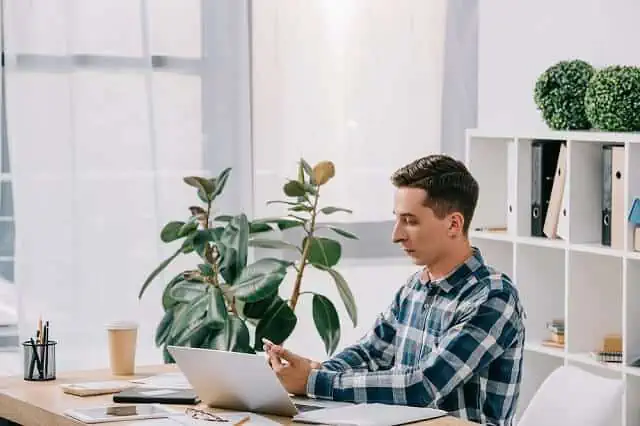 If you want to remove authorized user cards from your account, call the number on the back of your credit card. Speak to a representative and ask them to remove the user from your account.
Once you do that, you need to let the authorized user know to shred their credit card and remove the credit card number from any place it might be stored online.
Depending on your current account standing, removing an authorized user from your account could either help or hurt their credit scores.
If you have credit card debt and a high credit utilization ratio, taking them off your account could help their score because it will decrease their overall debt.
Just like your credit is their credit, your debt becomes their debt on a credit report, even though you are the one responsible for paying it.
However, removing them from your card could hurt their credit score if you added them as a user at an early age, always paid your bills on time, and don't carry a balance.
Since the length of their credit history is a part of their score, deleting them from one of their earliest accounts could cause their score to drop.
Related: Is It Better to Have No Credit or Bad Credit? [No Credit vs. Bad Credit]
Should You Add a Child as an Authorized User on Your Credit Card?
---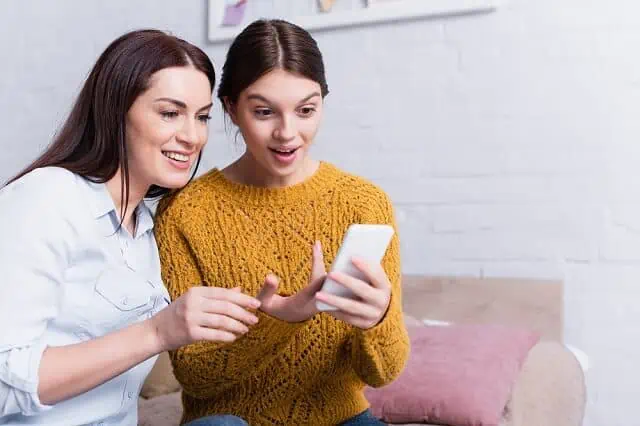 Giving a child their own credit card is a big decision. This could be the first time a credit card company reports your child's payment history to the major credit bureaus.
Although many credit card companies have a minimum age requirement to add minors as authorized users, others do not.
Luckily, most banks do allow their customers to add them. A quick search online will let you know if yours does.
Having a joint account with authorized user accounts is a great way to start or improve their credit profile.
Because you were willing to help your child or loved one get an authorized user credit card, your child's credit score could improve because you gave them a head start.
Teaching your child how to use credit responsibly is probably the biggest perk of giving them their own card, though.
As long as they understand their credit limits and listen to any other rules you've given them about using their authorized user card, they'll be well on their way to a bright financial future.
Related: