Passive income works as a great way to help you generate extra cash flow for your ongoing financial needs. As we saw firsthand by the economic disruption caused by COVID-19, having multiple streams of income could have provided a solid financial buffer, whether you suffered from a job loss or not.
The pandemic threw the job situation of many into disarray and having available passive income investments to bridge the gap from unemployment or economic uncertainty is immensely helpful. The beauty of passive income is that even with a primary job, you can still have money come to you through other income streams. Use it to live easier or grow your wealth more. Either way, having passive income helps.
Have a look at this list of the best passive income ideas to see if any make sense for your situation and if you should consider them for your portfolio.
Best Passive Income Ideas
---
Invest in CDs or High-Yield Savings Accounts
Rental Properties
Crowdsourced Real Estate Platforms
Small Businesses
Real Estate Investment Trusts (REITs)
Alternative Investments
Invest in Farmland
Dividend Stocks
A Bond Ladder
Selling Information Products
Sell an eBook
Flipping Retail Products
Become an App Developer
Affiliate Marketing
Rent Out Your Home Short-Term
Advertise on Your Car
Create a Blog or YouTube Channel
Rent Out Household Items
Annuities
Invest Automatically in the Stock Market
Sell Stock Photos
License Music Royalties
Storage Rentals
Cashback Sites
Get Paid to Have Apps on Your Phone
Save Money on Utility Bills
Design T-Shirts
Buy Vending Machines
Buy a Car Wash
Buy an Established Business
Rent Out Your Car
Invest in a Business as a Limited Partner
Pay Off or Reduce Debt
Sell Digital Files on Etsy
Cashback Rewards Credit Cards
What is Passive Income?
---
Many often see passive income as the most desirable type of income because it acts as money you make while you sleep, go to the dentist, cook a meal or do anything of enjoyment not for the purpose of making money.
You can see the appeal of this type of money over active income, or better known by the IRS as ordinary income. This counts as money you'll need to earn through your work.
Depending on the nature of the work, this can mean payments come in wages and salaries, bonuses, commissions, stock compensation and much more.
The amount of money will vary and how much you make but all boil down to one fact: in some form or fashion, you've made the decision to trade your time for money.
You can scale your time for money equation by earning a higher income, working on commission and making a bigger chunk from every sale, earning stock in a growth company and more.
But- your active income will never remove time from the equation like passive income will.
To the point, the phrase "passive income" refers to earnings from a source that is not an employer or contractor.
When looking at the definition of passive income used by the Internal Revenue Service (IRS), it says passive income can come from two sources: rental property you own and operate or a business where you don't actively participate.
This includes passive income ideas such receiving book royalties, a share of profits from a business you co-own as a limited partner or stock dividends.
Many people have the misconception that passive income is acquired by somehow earning money with little work, when in reality it refers to methods of investing in actions and assets that generate cash flow now or in the future without requiring further effort.
Of most importance: passive income doesn't necessarily fulfill the "get-rich-quick" need some may have and mainly just represent a way to do work or invest upfront to receive money passively going forward.
You're scaling your time or money to frontload decisions with longer-term benefit. That's not to say you won't need to do more work down the road to maintain these revenue streams and continue building these income sources.
Passive income is the result of some upfront work, but you also do some additional work to produce it. You may need to keep your product or property up-to-date, in order to make the most of any passive dollars and keep them flowing.
With this thinking, the passive income ideas listed here represent the best ways to achieve long-term income security.

Passive Income Ideas You Can Access for Building Wealth
---
If you're thinking about creating a passive income stream, there are a variety of ways to do it. The passive income ideas below represent some of the most common—and uncommon—ways to earn passive income.
Before proceeding with a single income source on this list, be sure to understand the risks involved with each and how they fit within your broader portfolio and overall risk tolerance.
1. Park Your Money in CDs or a High-Yield Savings Account
---
If you'd like to go for some of the highest yielding risk-free passive income sources out there, you might consider investing in a certificate of deposit (CD) or high-yield savings account through an online bank.
These banks don't maintain costly physical branch networks and can pass these cost savings through to you through higher interest rates.
What's better about an online only bank is you won't even need to leave your house to earn passive income. Hard to beat that.
Opportunity: To make the most of your CD interest rates or savings accounts, you'll want to consider an online only bank, as they usually offer the most competitive rates. For CDs, going with a bank like CIT Bank would offer the some of the most competitive yields in the market.
The bank offers certificates of deposit with competitive rates in this economy. If you're looking for something more liquid with an appealing yield, you'd be best served going with an industry-leading interest rate on a high-yield savings account through a bank like CIT Bank.
Both come with a FDIC-guaranteed insurance on your principal up to $250,000.
Risk: As long as you bank with a company like CIT Bank, which is supported by the FDIC and within limits, you should be safe.
Therefore, choosing to invest in a CD or savings account represents about the safest way to earn passive income.
Rates have risen dramatically and look likely to stick around for a while. Therefore, not only will the rates you receive on these savings products beat out money held in cash or in a non-interest bearing checking account, they're risk-free if used to hold cash up to their FDIC-insured limits.
High-Yield Savings Account
CIT Bank Savings Connect | High-Yield Savings Account
4.60% APY. No monthly account service fees.
CIT Bank is an online bank that offers competitive interest rates on its multiple products.
Earn up to 11 times more than the national average interest rate by keeping your cash and other savings in CIT Bank's Savings Connect high-yield savings account.
Pros:
Competitive interest rates

Low minimum deposit ($100)

Mobile banking features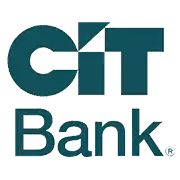 2. Rental Properties
---
In order to make passive income from investment, you can invest in rental properties.
However, many people find that it takes more time to see results than they would like. Plus, they need to deal with the headache of managing rental properties and tenants.
Investing without understanding the risks can make it a costly mistake.
Opportunity: To earn passive income from rental properties you must determine three things:
What's your target return?
What are the total expenses from buying and managing the property?
What are the risks involved with owning and managing this rental real estate?
If your goal is to earn $15,000 a year in rental cash flow and the property has a monthly mortgage of $2,500 and costs another $400 for taxes and other related real estate expenses per month as well, you'd have to charge at least $4,150 in monthly rent.
In some areas of the country, this isn't far-fetched. It also depends on the size of the home. You should also realize capital appreciation as the home's value increases over time.
Risk: There are a few questions to consider before investing in real estate projects:
Does your property exist in a desirable market?
What happens if you sign a tenant who pays late (or not at all) or who damages the property?
What if you fail to find a tenant?
It's situations like this where even with the best passive income ideas, you could still be earning less than anticipated.
Add further new challenges posed by the pandemic. While likely a transitory event, you may get saddled with tenants who not only don't have to pay rent but also don't need to vacate the property due to legal protections, eviction moratoriums and more.
Suddenly, your investment property becomes a money pit and a liability on your balance sheet rather than an asset.
3. Crowdsourced Real Estate Platforms
---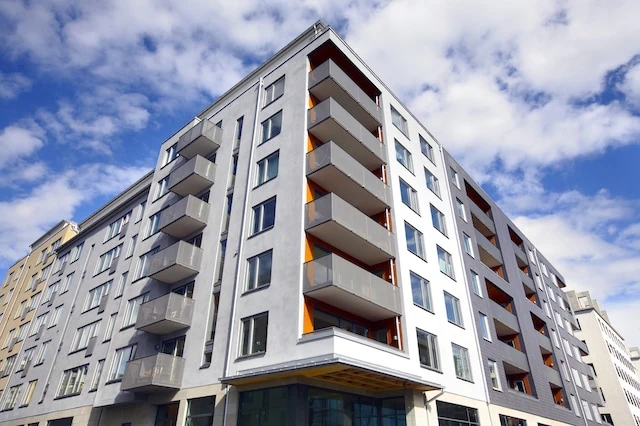 It might come as little surprise, but numerous types of real estate investments appeal to many people for multiple reasons:
the tangible nature of the investment
low-correlation with the stock market
multiple return components (assets that appreciate in value and also yield rental income)
tax advantages.
However, the hands-on factor of owning, renovating and maintaining your property as well as acting as a landlord deters many people from getting started.
Opportunity: Thanks to the advent of fintech, or the use of technology to enhance and automate certain financial transactions and processes, many companies now offer the opportunity to invest in real estate with or without owning property.
Currently, one of the leading (and easiest) ways to get started with real estate investing is through crowdsourced lending or purchasing.
Several online platforms cater to this investor demand by providing various levels of service, investment options, and different points of investment in the real estate value chain.
This results in you avoiding any aspect you might not wish to participate in, such as owning or managing properties but still gaining exposure to these alternative investment options.
Depending on the type of investment you wish to make in real estate crowdfunding ventures, you have multiple options available to you. Some of the most popular options include:
Equity Multiple – Invests in commercial real estate (accredited investors only)
Groundfloor – Invests in fix and flips
Fundrise – Invests in real estate portfolios including commercial and residential real estate
Risk: These apps rely on outsourcing investment selection, cost management and overall operation of a real estate investment portfolio.
While these companies should only employ individuals well-experienced in this line of work, even with the best investment vetting and selection, market conditions can worsen and result in poor investment outcomes.
If enough of the underlying real estate portfolio sours, this could result in financial strain for the crowdfunded real estate investment app, potentially shuttering the company or forcing different financial results than expected.
This risk is not unique to crowdsourced investment platforms, however. Traditional real estate investing like that mentioned above can result in similar results.
The difference when investing through an app with others is the shared risk you bear with other investors as opposed to owning and managing the property yourself, bearing the full risk and decision management.
Related: 11 Best Fundrise Alternatives [Accredited & Non-Accredited Apps]
4. Small Businesses
---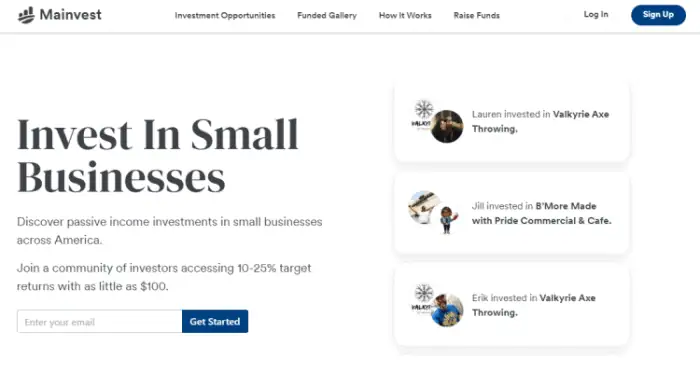 Imagine, if you will, a small town in the heart of America. The streets are lined with quaint shops and diners that offer home-cooked meals to locals and visitors alike.
When you walk down this main street, you can feel the sense of community that fills the air. People stop by each other's businesses to chat about their day or lend a helping hand when needed; it feels like everyone is family here. And that's because they are, whether you realize it or not.
It's not just one small company who provides jobs for this town; rather every store owner has created their own niche business which brings joy and financial stability to those around them too. Wouldn't you want to support such a community and see if flourish?
Well, now you can through a small business crowdfunding service called Mainvest.
Opportunity: Invest in small businesses local to you or nationwide. Have an impact investing approach to place money into businesses that drive the majority of employment in America.
Risk: These are small businesses, some of which are in their infancy. They also have exposure to risks related to public policy, such as shelter-in-place orders enacted by many states and localities as a result of the pandemic.
If you'd like to invest in small businesses, Mainvest curates vetted small business opportunities in your local community or nationwide for you to invest, track and build a portfolio in passive income investments.
These business ventures offer returns between 10-25% per year through revenue-sharing notes, which act as financial agreements to share revenue with investors until reaching a certain return. These payments happen in lieu of interest on a traditional loan.
Mainvest holds a responsibility for protecting investors from businesses which don't have a strong direction or investment rationale for retail investors.
As such, the service only accepts 5% of businesses who sign up for the platform to raise capital to grow their businesses.
The platform vets these businesses to allow you to make informed investment decisions based on your own interests and investing strategy.
You can invest based on location, industry and risk appetite by comparing terms and qualitative data for the 300+ investment opportunities that have launched on the small business investing platform since its founding.
Consider tapping into a new kind of investment with as little as $100 on Mainvest.
Start small and see how the alternative asset class performs before making it a significant part of your portfolio.
Best for Small Business Investing
Mainvest | Invest in Small Businesses
No direct fees for investing.
Mainvest is a small business investment platform allowing you to target returns of 10%-25% with as little as $100 to start.
These passive income investments in vetted small businesses can provide your portfolio with exposure to an emerging asset class while supporting local communities.
Invest in innovative, community-driven founders' businesses in your backyard and across the country.
Pros:
Invest in small businesses for as little as $100

Invest in local businesses to have impact

High target returns (10-25%)

No fees
Cons:
Can't invest in digital-only businesses

Illiquid (can't buy/sell in secondary market)

Maximum investment size depends on your income or net worth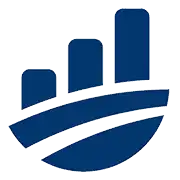 Related: How to Invest in Small Businesses [Act Local for Long-Term Gain]
5. Real Estate Investment Trusts (REITs)
---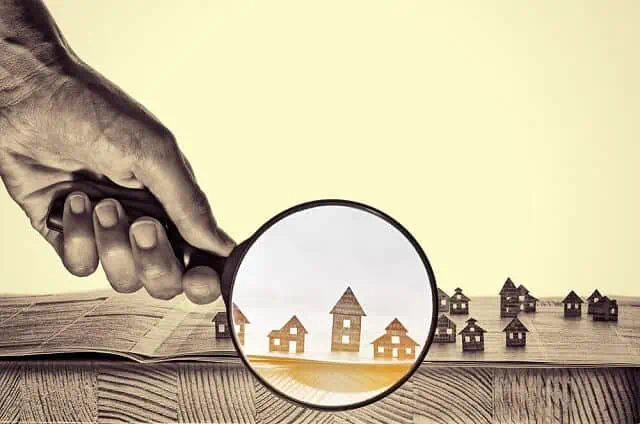 A REIT is a real estate investment trust, which is technical jargon for a type of real estate investment company that owns and manages real estate on behalf of a group of investors looking to earn passive income.
They'd rather hire a team to do the work and collect their regular distributions from real estate investment trusts.
One advantage to REITs is their legal structure. If REITs pass along most of their rental income earned from properties they own to investors, they pay no corporate tax. Only shareholders pay tax in that circumstance.
Opportunity: Investors can purchase REITs on the stock market just like they would any other company or equity. If you're looking for a solid income investment, dividend-paying REITs could be your way to go.
The best REITs offer a dividend that increases regularly and can act as a source of passive income in the future.
Like holding dividend stocks, owning individual REITs can be more risky than a variety of REIT stocks in an index fund. Funds provide a number of great benefits, such as immediate diversification and safety.
You might also consider non market-listed REITs from private companies like Streitwise. This company has outpaced public REITs in terms of distributions and has a stellar track record of dividend payments.
Streitwise is a new era of real estate investing. With capital raised by qualified investors, the company leverages the best-performing property investments into professionally designed portfolios.
The returns then get distributed and serviced through an online REIT- with your income as their mission.
If you're looking to generate passive income while conserving cash on hand, Streitwise provides the perfect opportunity for both accredited and non-accredited investors and offers one of the lowest fee structures around.
The company has provided an 8.4% annualized return due to its superior property selection and low fee structure, far outpacing comparable Public REITs or bonds.
Qualified investments include properties stretching largely across America from the Midwest to the West Coast and leveraged based on Streitwise's analysis.
By placing $5 million of their own money in these investments Streitwise places a good deal of skin-in-the game for all sponsors and 100% incentive alignment between sponsor and investor interests at all times.
The service has a minimum investment of $5,000 to begin investing in commercial real estate properties. The company provides REIT offerings federally-registered with the SEC and offers them to both accredited and non-accredited investors.
Investing through an investment vehicle like Streitwise's REIT offers a great source of passive income, recurring cash flow, higher returns, portfolio diversification and inflation protection.
With an 8.4% annualized return and a low fee structure, Streitwise provides one of the best opportunities for passive income in real estate investing.
It outpaces comparable REITs and has delivered an annualized dividend return of at least 8% for the last 17 quarters, with an average annual rate of 9.44%.
Despite Covid's effect on the general real estate market, Streitwise met return targets through employing strong credit tenancy (100% contractual rent obligations met in 2020), conservative underwriting (51% loan to value, LTV), and a low / transparent fee structure.
Risk: Investing in REITs is a good low-effort long-term passive income strategy. That said, you will need to spend time analyzing the various companies they invest in, but they can be well worth it for the long term if chosen wisely.
While it is a mostly passive activity, you can lose a lot of money if you don't know how to invest in REITs properly or don't know what you're doing. Much like stocks, prices of REITs can fluctuate in the short-term, causing volatility for your portfolio.
Dividends from REITs are not protected by tough economic times. Performance like Streitwise during the recession isn't typical.
If a REIT does not generate enough income to cover its management expenses, much like a company unable to cover costs, it might have to cut or eliminate their dividends, sending the REIT downward.
In other words, this passive income idea might turn into a passive income nightmare.
However, if you feel REIT investing is a worthwhile endeavor and you'd like to explore private REITs through Streitwise or publicly-traded REITs through an app like M1 Finance, you'd be in good company.
To build your passive income stream from REITs, keep reinvesting your dividends automatically to build up your position down the road when you need the income.
Streitwise | Start Investing in Private REITs Today
Begin earning passive income in private real estate for ~$5,000.
Streitwise REIT provides investors with access to stable, institutional-quality commercial properties.
As of 4Q2022, Streitwise paid a quarterly dividend at an annualized rate of 8.96% since 2017, net of fees. This roughly doubles the average paid by public REIT alternatives.
Pros:
Strong performance track record vs. industry peers

Lower fees than other funds (2%/yr., w/o syndicator fees)

DRIP program
Cons:
High investment minimum (~$5,000)

Illiquid

Penalty for redeeming shares within five years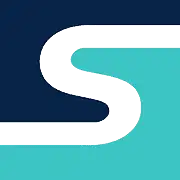 Related: Best Investments Apps for Beginners
Also consider these other Top Ranked Investments:
---
| | | |
| --- | --- | --- |
| | | |
| | | |
| | | |
| Commission-free trading. Robinhood Gold: Free 30-day trial, then $5/mo. | Most funds: 0.85% annual fee. Fundrise Innovation Fund: 1.85% annual fee. | Minimum investment: $1,000 |
| | | |
Stock Trading App for Beginners
Commission-free trading. Robinhood Gold: Free 30-day trial, then $5/mo.
Online Real Estate Investing
Blue-Chip Art Investing Platform
Minimum investment: $1,000
6. Alternative Investments
---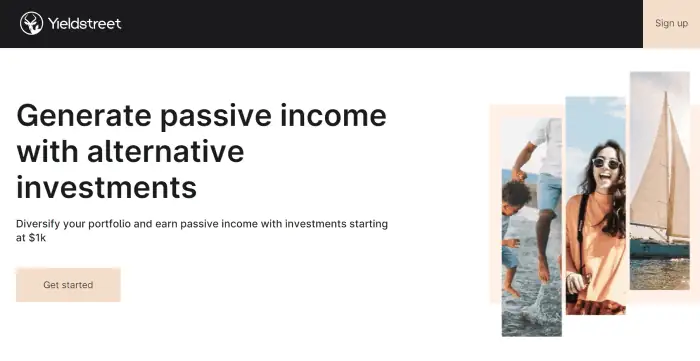 Alternative investments have become increasingly popular as fintech services open up once closed markets to the individual retail investor. These opportunities have democratized numerous markets and unlocked previously-inaccessible cash flows to pad your income from assets.
People have always had interest in alternative investments because they offer:
low correlation with the stock market
lower liquidity (and thus, hopefully an illiquidity premium to increase average annual yields and become high-yield investments)
diversification beyond standard asset classes
Opportunity: Investing in alternatives provides a potential host of benefits to your overall portfolio through diversification and different investment objectives. Though, investing in one type of alternative asset might not be enough to merit these benefits alone.
Instead, participating in a marketplace of alternative investments to diversify your risk exposure and return profile might be a good idea.
Yieldstreet is one such platform leading the charge to provide access to passive income producing assets in a number of asset classes.
Yieldstreet is an alternative investment platform that provides you with income-generating opportunities. These investment opportunities come backed by collateral, typically have low stock market correlation and span across various asset classes. Such asset classes include:
art finance
real estate
commercial finance
legal finance and more.
Yieldstreet has been in business since 2015, and has returned over $600 million to their investors since its founding.
Their yields range from 7%-15% historically and have predefined payment schedules (i.e., monthly or quarterly payments) or pay principal and interest upon the occurrence of certain events (e.g., case settlement within a legal finance investment).
The durations of investment opportunities range from 6 months to 5 years and have investment opportunities starting as low as $2,500.
Risk: The risks of alternatives are almost the same as the opportunities: less liquidity than traditional financial markets, uncertainty on market pricing, higher fees and portfolio volatility.
Likewise, just having a non-market correlated asset doesn't guarantee returns, not does it safeguard against losses in value.
Investing in alternatives is a risk and should only be done in small amounts until you gain familiarity with the alternative asset class.
Learn more about how to start with as little as $2,500 through Yieldstreet by opening an account now for access to passive income-filled returns on your investments.
Best Multi-Asset Alternative Platform
Yieldstreet | Passive Income w/Alternatives
Yieldstreet offers portfolio diversification through building passive income streams with alternative investments
Typically have low stock market correlation
Have short durations (6 months to 5 years)
Low minimums (as low as $2,500)
Backed by collateral to help protect your principal (over $600m in principal and interest payments returned to investors since 2015)
Pros:
Access to several alternative asset classes

Low stock market correlation

Low minimums compared to other accredited investment platforms
Cons:
Illiquid investments

Some investments have lost money

Most investments only available to accredited investors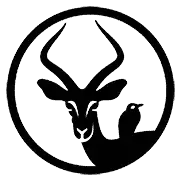 Related: Best Brokerage Account Sign-Up Bonuses, Promotions and Deals
7. Invest in Farmland
---
There are other types of real estate you can invest in outside of residential and commercial properties, such as farmland. Historically, farmland investing has only been available to the ultra-wealthy. However, with the introduction of crowdfunding platforms like FarmTogether, this high-barrier to entry has been significantly reduced, and the asset is widely accessible to investors of all kinds for the first time.
As one of the best passive income investments, farmland typically offers a steady, reliable return on investment, low correlation to traditional assets like stocks and bonds, and a hedge to inflation. Over the past several decades, farmland has consistently yielded returns over 10%; after all, the primary use for the land is food, and people will always need to eat.
This also makes farmland real estate particularly well-suited to appreciate over time. In fact, over the past ten years, American farmland has risen in value by more than 6% each year.
FarmTogether | Invest in US Farmland
FarmTogether is a technology-powered investment platform w/direct access to institutional quality farmland.

The FarmTogether team sifts through hundreds of opportunities to select only the best ones. Opportunities vary by type, expected return and location.

Accredited investors can get started with just $10,000.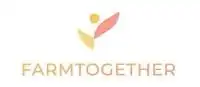 8. Dividend Stocks
---
Investors can generate a passive income stream by investing in dividend stocks from companies that share their profits. Companies pay cash dividends on a quarterly, semiannual or annual basis, and all you need to do is invest in their stock to get your payment.
The amount of income you receive from dividends depends on the number shares of stock that you own. The more capital invested, the more dividends you can expect to receive.
Opportunity: Stocks offer a passive way to make money because the income isn't tied to any activity other than initially making the investment. Investing in dividend stocks or ETFs represent a surefire form of passive income investing. The company will distribute the dividends and they will deposit automatically into your brokerage account.
Risk: One challenge with earning income from stocks is choosing the right ones through stock picking. As an illustration, imagine investing in a high-dividend company with unsustainable dividends.
You might not know it at the time, but the company could hit a financial rough patch and choose to slash dividends shortly after you buy. Usually, other investors purchased the stock for the high dividends as well, and might think about selling when this income return vanishes.
This will cause a two-fold hit to your investment: Loss of high dividends in the future and a hit to your initial capital investment as the stock will likely decline in value. Before jumping into the market to find high dividend stocks, you should use some of the top stock research and analysis apps to filter for several different characteristics likely to sustain those dividends.
One major statistic to follow is the payout ratio of a company's dividend. This measures the percentage of a company's cash flow paid out in dividends. See if it looks consistent across multiple years (5-10 years at a minimum) and the company has sustained it. If you see dramatic movement up or down, approaching very high levels (near or above 100% would mean every dollar of cash flow (or more) goes toward funding a dividend payout—something unsustainable for long periods of time) this could serve as a red flag.
To counteract this, investigate each company by accessing their financial statements through investment research websites or using financial news apps. If this isn't your cup of tea because of the difficulty analyzing numbers or because this isn't passive enough for you, you can still invest in dividend-yielding stocks without spending a huge amount of time evaluating companies.
You might consider investing in exchange-traded funds, or ETFs instead. ETFs are investment funds that hold a variety of assets like a mutual fund would, but they trade like stocks on the stock market. One great way to generate passive income is by investing in ETFs. These instruments are diversified so if a company cuts its dividend or one company tanks, it has little impact on your investment.
ETFs represent an ideal choice for younger investors or people entering the market for the first time. They have instant diversification benefits, have high levels of liquidity, are inexpensive and have overall better return potential than a comparable mutual fund because of lower fees. But, these aren't just for novice investors. Many professional investors rely on ETFs as index funds, or ETFs which track market indexes, to buy market performance. Held long enough, the dividends will rise and so too will your investment.
Another key risk is that stocks or ETFs can be down significantly in short periods of time, especially during times of market uncertainty. One such example occurred in March 2020 when the coronavirus hit and shook financial markets. Prices plummeted and the economic stress caused many companies to cut dividends to preserve cash. Diversified funds felt less of a pinch because it held a broader portfolio of companies, some of which maintained their dividends.
Consider investing through the best stock apps like M1 Finance for automating your dividend investing experience. You can reinvest them with your very own DRIP-style reinvestment plan through their automated robo-advisor service.
9. A Bond Ladder
---
Think of a bond ladder as a different bond maturing at each rung, or in this case, period of time.
Formally, a bond ladder is a group of bonds with different maturation periods, giving you access to higher rates for long-term money and lower capital risk should you wish to reinvest your capital as it matures.
Because bond yields are low and short-term bonds pay next-to-nothing, locking up your cash in long-term bonds presents interest rate risk.
Opportunity: One of the best passive income investments is a bond ladder, which has appealed to individuals seeking more certainty with their money or in need of cash more than capital appreciation.
You can sit back and collect interest, which helps turn your capital into a more stable stream of income.
When the bonds with the shortest maturity date get fully repaid, or mature, by the issuer, you can extend the ladder by rolling that principal into a new set of bonds.
When constructing a bond ladder, the recommended approach to take is to invest in bonds of different lengths: 1-year, 3-year, 5-year, 7-year, 10-year and longer.
That way, in one year's time, when the first bond matures, your bond ladder still holds bonds with two years, four years and six years left until maturity.
You can reinvest the proceeds from your current bond issue by buying more bonds that are due to mature in the next few years or you could switch your investments into long term bonds.
Risk: One way to manage the risk of buying bonds is to create a bond ladder, which includes creating short-term and long-term investment plans for your investments.
One risk in bond investing comes from having a bond mature and you wish to reinvest the proceeds in a bond paying a lower rate of interest.
Bonds come with other risks, too. Not all companies will be able to repay their debt. Credit rating agencies place grades on bonds based on the issuer's ability to repay, allowing you to determine the likelihood of receiving the money you invest in bonds.
Treasury bonds represent a riskless form of investment because they come backed by the full faith and credit of the federal government. Corporate bonds, on the other hand, do not. So, you could lose your principal if the company defaults.
Because of this, you'll want to diversify your bond holdings across many issuers as a way to eliminate the risk of any single bond issuer defaulting and crippling your portfolio.
One other risk to owning bonds comes from interest rate risk. If you own longer-term bonds in a rising interest rate environment, this will push down the value of your bonds as investors flock toward the newest, higher-yielding bonds.
These concerns push many investors toward bond ETFs and mutual funds because they provide a diversified fund of bonds useful for setting up into a bond ladder. This eliminates the risk of one series of bonds tanking your portfolio's returns.
Consider bond funds through an automatic investing platform like M1 Finance. The service offers automated investing into a portfolio that keeps your portfolio balanced in alignment with your wishes. Simply add money to your investment account and it'll handle all the dirty work or rebalancing and reinvesting cash as it enters your account. All for free.
Consider opening a taxable investment account or even a retirement account like a Roth IRA on M1 Finance. If you want to invest for your kids, you can even open a custodial Roth IRA for kids to get them started on their investing journey early.
Best Self-Directed Robo-Advisor
M1 | Smart Money Management
Basic: Free. M1 Plus: $10/mo. or $95/yr.
M1 Finance's Smart Money Management gives you choice and control of how you want to invest automatically, borrow, and spend your money—with available high-yield checking and low borrowing rates.
Basic account includes an FDIC-insured checking account and an M1 Visa debit card that delivers 1% cash back.
Upgrade to M1 Plus and unlock perks including higher cash-back rewards on the M1 Owner's Rewards Credit Card, 5.00% APY from high-yield savings, ATM reimbursements, and 0% international fees.
Invest in stocks, ETFs, and cryptocurrencies.
Special Offer 1: Open a brokerage account and receive up to $500.*
Special Offer 2: Open an account and get 3 months free of M1 Plus**.
Pros:
Robo-advisor with self-directed investing capability

Attractive cash-back and APY opportunities with M1 Plus subscription
Cons:
Doesn't support mutual funds

Doesn't allow trading throughout the trading day (1 trading window for Basic, 2 for M1 Plus)

High cost for M1 Plus service tier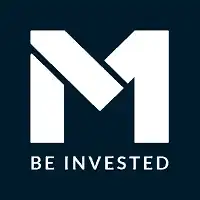 M1 Plus is a $10/mo. or $95 annual subscription offering products and services from M1 Spend LLC and M1 Finance LLC, both wholly-owned, separate but affiliated subsidiaries of M1 Holdings Inc. * You must make a qualifying deposit within 14 days. Deposit $10,000-$29,999 to receive $75. Deposit $30,000-$49,999 to receive $150. Deposit $50,000-$99,999 to receive $250. Deposit $100,000 or more to receive $500. ** Your free trial begins the date you enroll in the M1 Plus subscription, and ends 90 days after ("Free Trial"). Upon expiry of the Free Trial, your account is automatically billed an annual subscription fee of $95 unless you cancel under your Membership details in the M1 Platform.
Related:
10. Selling Information Products (Digital Products)
---
One of the best options for passive income is simply having an information product and waiting while your earnings roll in.
This can mean creating things like an e-book, audio or video-based course, email course or some other knowledge-centered product providing ideas to help someone do something they otherwise might not know how to do.
If you make digital products like an e-book, you can distribute these through your website, social media, newsletters or other online forms of marketing.
If you have a course you think can make passive income for you, consider using sites like Udacity.
Alternatively, instead of building a course as your only information product, you might consider building a longer sales funnel and utilizing a "freemium model" on your digital products.
This allows you to build up a following as an influencer through developing free content on your website or social media channels to create awareness for your online course or other informational product.
From there, you can guide them through the sales funnel to the consideration phase where they become not only aware of your product, but consider it amongst the alternatives available in the market.
If you sell your online course well enough, you can charge for the premium, detailed information you propose to offer through your online courses.
Some examples include helping someone set up an investment portfolio through one of the best stock investing apps for beginners.
As another example, you might provide an online course that tells people how to get free stocks with detailed walk-throughs of each service offering these giveaways for signing up.
Finally, you might also want to demonstrate yourself as one of the best stock advisor services and show people how to research stocks on their own or with your help through your online course.
You can even help people to improve their personal finance skills.
In any example you choose, using this freemium model allows the free content to act as a demonstration of your expertise while upselling interested individuals on going to the next level of understanding and action.
Opportunity: Information products are an excellent option for passive income, because you make money as soon as your initial upfront work is done and people start buying your services.
You can set up an online store to market your online course and possibly even make money through affiliate marketing on other creators' online course offerings.
Suddenly, you've added another passive income stream on top of your original source of passive income.
Risk: Undoubtedly, making a worthwhile product takes a significant amount of work and effort (and possibly money).
And if you want to earn money from it consistently, your information product needs to beat all the others on the market or compete in a market of its own.
There's no room for trash out there.
To have a shot at success, you must build a strong platform, market your products and plan for creating and releasing more products to your satisfied customers if you want to be successful.
In fact, releasing one product might not be enough. If it sells very well consistently and rarely squares off against a competitor, consider yourself lucky. More likely will be the need to create more excellent products.
To generate passive income from this passive income idea, you must master the business model. From there, you'll earn residual income enough to fund your next online course.
11. Sell an eBook
---
Self Publishing has become more the norm than going through a traditional publisher today. Check out Amazon for evidence or visit any blog offering a free e-book for signing up to their newsletter.
In fact, when you buy an e-book off of sites like Amazon, the odds are you'll be paying for a self-published book.
Opportunity: Self-publishing is ridiculously easy. Can you write? Do you have a computer? Then you can self-publish a book. The barriers to entry for becoming a (self) published author are nil these days.
In fact, I'm using a new tool called Jasper.ai to improve the quality and quantity of content pieces I write for my site. The tool leverages AI to scan topics and natural language from roughly 10% of the internet.
The result? Blistering copy and engaging content. But don't take my word for it, try it for yourself with a free trial that includes up to 10,000 credits (each word generated by Jasper costs 1 credit).
Be sure to watch the training video on how best to use the tool. The learning curve at first can seem steep but once you see how to leverage the tool, you'll be an e-book writing machine.
You can even join the Conversion.ai Facebook group and participate in their 7-day book writing sprints.
You gather (digitally) with fellow writers and use Jasper to write a book hundreds of pages in length.
Together, you encourage each other and share ideas, wins, best practices and get the most out of the tool and your book.
Risk: Fortunately, there's very little risk in self-publishing an e-book.
You can easily put your e-book up for sale on Amazon, Barnes and Noble or any other major retailer to earn money as residual income.
Amazon is the most competitive so if you want to rank higher in their search results, be sure to use best practices like having a professional cover design (you don't have to hire someone expensive) and including lots of customer reviews.
If you are really ambitious, you can create a series of e-books or write an in-depth how to guide about something that's not too broad and try marketing your book on social media sites and use services like Twitter ads (promoting through their ad network), Facebook ads (targeting groups) or Google advertising.
There will need to be a lot of upfront marketing before you can turn this into a passive income stream to earn money. But if you can get it to work, you're well on your way to maximizing this passive income idea and building a solid residual income stream.
Consider leveraging a powerful content creation tool like Jasper.ai to expedite and upgrade the content you publish.
Our Writing & Digital Marketing Tool Pick
Jasper.ai | AI-Powered Content & Copywriting Tool
A new AI-powered content creation app built to help marketers and entrepreneurs better connect with their audience.
Instead of wasting time struggling with creating content for your message, Jasper.ai will use the power of artificial intelligence to create targeted, engaging messaging for your brand in less than 60 seconds.
If you've ever needed quick ways to promote your product online without sacrificing quality, here's your tool!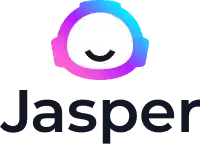 Related: Best Investment Apps
12. Flipping Retail Products
---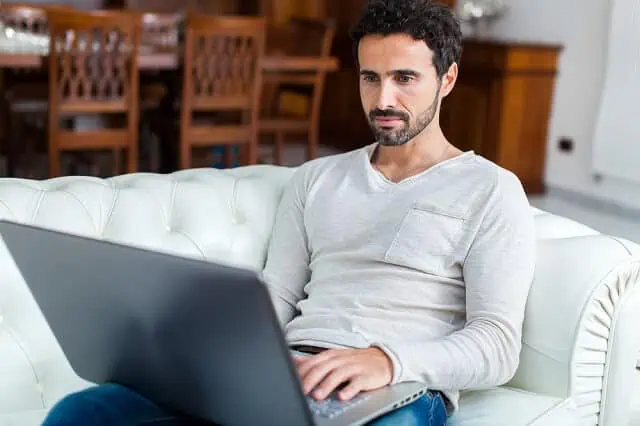 Use online sales platforms like eBay or Amazon to purchase items you can sell for a profit elsewhere.
You'll benefit from the difference in your purchase and sale prices, with some people following you for deals as a result.
Opportunity: You will be able to take advantage of the difference between what you can find and what people who are not looking for your home might find.
Flipping retail products might work best if you know someone who can get discounts on merchandise that few others would be able to find.
For instance, you might find an overlooked toy at the bottom of a pile or a used bicycle in good condition.
Risk: You have to work to find sources of good products to buy, but the sales happen online so you can leave your computer while they take care of themselves!
One more thing to watch out for is that you need a lot of cash to invest in all your products until they sell, so having lots of breathing room financially might be necessary.
You'll also need a high level of familiarity with the market so the prices you buy for your inventory aren't too high.
This would cut into your profit margins and force you to try reselling products for a price no one wants to pay.
As a result, you might need to cut prices and either sell at a loss or for breakeven rates.
13. Become an App Developer
---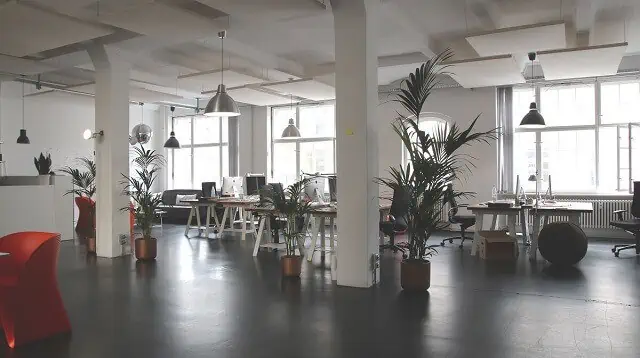 One way to make a passive income is to create an app and invest time upfront. The reward will be the passive income you receive over time as your app starts generating revenue.
You can be an app developer for any number of purposes, like a fun game, a money app for kids, stock tracking app, or even an educational game.
You don't need to reinvent the wheel to find success. Occasionally, the best way is through new ideas and products being created or improved on – like an app that hooks you up with service providers near you.
Once an app is available for public download, it can generate income.
Opportunity: An app can have a huge upside if you design something that catches your audience's fancy. One of the challenges facing mobile app developers is generating revenue.
You'll need to decide how you wish to monetize your app through an upfront fee, in-app ads, affiliate links inside the app, referrals or even an on-going monthly fee.
Even if you've hit on a successful idea, it may still need to receive incremental development and improvement in order to remain relevant and popular.
Risk: The biggest risk is that you might use your time without getting anything good from it. Without a significant financial investment, you have little to lose from trying these ideas.
It's a crowded market, and getting an app idea that has a truly compelling value or experience to customers is challenging. It is important to make sure that if your app collects any data, it is in compliance with privacy laws, regardless of its location.
One of the risks faced by many app developers is that their popularity may dry up, meaning they would need to get a new job elsewhere.
Put on your entrepreneur hat and start thinking of problems your app can solve!
14. Affiliate Marketing
---
Affiliate Marketing is an excellent way to start a business on the internet with little capital. Affiliate marketing works by earning a commission for the sale of any product that you recommend.
It is free to join most affiliate programs, and all you need to do is create your own unique URL with links back to the company's website where you want customers to head when they click on it.
Once in an affiliate program, assess whether it pays out monthly or annually. One of the best known affiliate partners is Amazon.
Other players in the space include Impact Radius, CJ, Awin, Aragon Premium and ShareASale. Many have used major social media platforms like Facebook, Instagram, TikTok and Twitter to grow a following and promote products.
Additionally, instead of relying solely on advertising or social media to generate revenue, you could also grow your fan base through email subscriptions.
Further, you can have a website like this one where people find your content largely through search engines like Google.
Opportunity: When a visitor clicks on the affiliate link and makes a purchase from a merchant, downloads an app and takes a specific action, or signs up for some product or service, you will earn a commission.
Passive income is possible with these investments, but it takes significant traffic to your site. Payouts can vary by product or service and range anywhere from 1 to 50% of the offering sold.
But if you can grow your following or have a lucrative niche (such as SaaS, financial services or fitness), you may be able to make a lot of money.
Affiliate marketing is considered a passive income option because you receive money even if you just add your link to your website. In truth, it couldn't be further from the truth.
Just adding a link to social media or a website won't get you a conversion.
You need to attract readers, build a following and produce useful information and content for them to consume.
This will address a problem they have and how an affiliate you promote can uniquely address it.
You can generate significantly more content on your website, social media channel or streaming service using an AI-powered writing assistant like Jasper.ai (mentioned above).
In fact, not only can you write more content, but you can write more content that converts. In fact, writing great marketing copy that converts is hard.
Most marketers settle for mediocre copy and a conversion rate of 2-3%, which leaves a lot of money on the table. Most of your marketing efforts end up wasted as a result.
Jasper.ai solves this problem by writing amazing content in minutes, not hours or days.
This AI powered software tool can be used to write blog posts, landing pages, emails and more at record speeds without sacrificing quality or creativity.
Users have seen an average increase in their conversion rates ranging from 5% – 30%. Not bad for a writing tool that also amps up your content output rate in addition to writing better copy.
Risk: Just starting out, you're unlikely to find overnight success. Often, overnight success is years in the making and it takes time to build a following who listens to your advice.
Not only does it take time to build an audience, you'll have to find the right strategy for attracting that audience, building trust and developing a process for replicating this success.
It is possible that once you have spent all your energy, the people who were listening will go to someone else.
Our Writing & Digital Marketing Tool Pick
Jasper.ai | AI-Powered Content & Copywriting Tool
A new AI-powered content creation app built to help marketers and entrepreneurs better connect with their audience.
Instead of wasting time struggling with creating content for your message, Jasper.ai will use the power of artificial intelligence to create targeted, engaging messaging for your brand in less than 60 seconds.
If you've ever needed quick ways to promote your product online without sacrificing quality, here's your tool!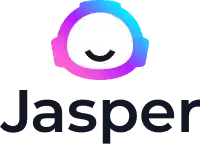 15. Rent Out Your Home Short-Term
---
Leaving for a vacation? Have a spare room in the house? Renting out your home to short-term guests leverages your empty space not being used anyway and turns it into a money-making opportunity.
You can turn your house into a passive income source by simply converting a spare room into a way to make money while you sleep—by hosting guests who sleep!
Easily making this one of the best passive income ideas.
If you're leaving your current space vacant for a time, consider renting it out.
Likewise, if you've got permanently empty space in your home, consider renting it out short-term to guests.
Opportunity: One of the best passive income ideas is listing your space on any number of websites, such as Airbnb.
Building a passive income with tenants is an easy way to earn money from your initial home investment.
If you have new guests come every week, it might not be part of the most passive income ideas on this list but months-long tenants would certainly qualify.
They simply need to book a stay in your rental property by either selecting available dates you've preset or asking for permission directly.
If the two of you match, you'll be able to host a guest in your spare room-turned-rental property.
Risk: Allowing strangers to stay in your house comes with an atypical risk compared to other income streams on this list.
For example, it can be bothersome for your tenants to deface or steal property from your home, or even worse.
Though, if handled well with explicit policies and guidelines, you can get paid and be on your way to earning passive income.
16. Advertise On Your Car
---
You may be able to earn some money passively by driving your car around town as a side hustle.
Contact a company that analyzes your driving habits and provides you with customized advice on how to boost your performance after where and how often you drive.
If you meet a company's criteria, the marketing company will apply the brands to your car for free.
Agencies look for newer cars typically and drivers should have and maintain a clean driving record.
Opportunity: Driving and earning: while you do have to get out and drive, if you're already putting in the mileage anyway, this is a great way to earn hundreds per month with little or no extra cost.
If drivers can be paid by the mile, this is a great option for those looking to make passive income.
Risk: Find a legitimate organization to work with if you're looking at this as one of your passive income ideas.
Many scammers set up operations in this space and can withhold payment or defraud you in some way. Proceed with caution.
17. Create a Blog or YouTube Channel
---
You can create a blog about a number of topics. You can blog about your personal experience, a niche topic you have knowledge of or something related to an industry you are interested in.
Blogging is relatively straightforward and doesn't require any special skills – just writing content that people find interesting enough for them to read and converse with other readers.
Creating a YouTube channel could be done the same way by building an audience around a topic you know a lot about.
You can create a blog or YouTube channel to create passive income streams through using these as advertising platforms, affiliate marketing opportunities, sponsorships and even selling informational products.
You'll need to build an audience first, but from there, these can be lucrative passive income ideas.
Opportunity: If you want to earn a lucrative, passive income, the best way is by investing in proven platforms and user-friendly solutions that will enable your content to be seen by more people.
Use your voice or area of interest to attract sponsors interested in getting their product or service in front of your audience.
The most important part of using your website or YouTube channel is creating compelling marketing copy.
It's hard to do it yourself and even harder to delegate it because you want your channel to represent your thoughts, not an employee's.
If your time constrained and want enticing content, you need a piece of software that can help you write all your copy. Before now, there weren't any good options out there for small businesses.
Jasper.ai changed that. Jasper.ai is an artificial intelligence-powered assistant that will draft blistering marketing content for you in minutes.
All you have to do is give Jasper some information about your business and it'll take care of the rest!
Risk: You'll have to create content at the start and then build out new content over time. This will take a bit of time, but you can do it gradually.
To establish a successful passive income stream, you'll need to already be passionate about the product.
Passive income may be lucrative with limited risk, but only if there is high interest in your chosen subject. Your area of expertise may not be lucrative, but you won't know that until you experiment.
Further, you might try to compete in a very crowded space which doesn't offer much room for someone who doesn't have a truly unique voice.
18. Rent Out Household Items
---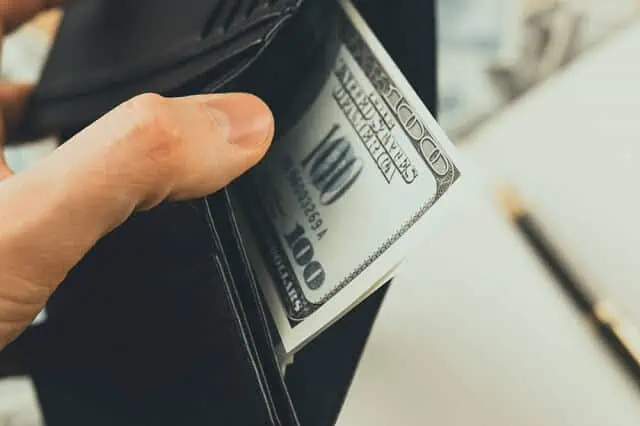 Here's a variation on renting out an idle car as you might on a platform like Hyrecar: go even smaller with items around your house that people likely need every now and then but not enough to buy it themselves.
Things like hammers, lawnmowers, power tools, ladders, camping equipment, lawn furniture, and much more.
You'll want to identify high-value items that people need for a short period of time. Especially those where it doesn't make financial sense for them to own, but where it might for you.
If you want clients to be able to find and purchase your products or services, then create a way for them to search and buy what they need.
Opportunity: Start small, gauge interest and grow from there in this passive income idea.
As the weather changes, consumers are more inclined to want a tent and sleeping bag for weekends of camping.
Renting out these items are some of the best passive income ideas because they leverage stuff you may already have and put it to better (financial) use.
If you get large enough and want to offer more rentals but don't want to have a home filled with household items waiting to be rented, consider first gauging demand and keeping inventory low.
If you see demand picking up for a particular item, consider waiting until you have enough people interested and buy it specifically for the purpose of renting to others.
There are some items that you will be able to redeem the cost back after a few uses.
Risk: You can never be certain what will happen to the items you ship, but by adding clauses that protect you in the event of damage or theft, you can limit your liability and keep your clients happy.
Starting small is a good way to stay risk-free, especially if you already own the item and it will not be necessary to use in the near future.
Keep in mind liability when choosing what to rent out, especially concerning potential risks (e.g., power tools.)
19. Annuities
---
Annuities are a way to address a potential income shortfall.
One annuity to consider is annuities with a guaranteed minimum income.
Another annuity that could be of interest is an annuity contract which will provide you, the investor, periodic payments until death.
An example would be one providing for monthly payments as long as you are alive or lifetime annuities where the amount received each year depends on the annuitant's age.
These passive income ideas involve buying an annuity upfront and then receiving periodic payments for as long as it is annuitized.
Annuities are one of the best investments to consider when looking at passive income ideas because they offer a guaranteed stream of income, often backed by an insurance company.
Furthermore annuity contracts will provide you with monthly payments until death which may be more than enough if your needs can fit within these payments.
Opportunity: You can use an annuity to provide for your income needs during retirement.
An example would be one providing for monthly payments as long as you are alive or lifetime annuities where the amount received each year depends on the annuitant's age.
Furthermore annuity contracts will provide you with monthly payments until death which can meet your ongoing income needs.
Risk: The risk of some annuities is that you are stuck with the same amount, or they don't keep track with the actual rate of inflation, eating into your money over time.
Annuities can be expensive and have high administrative fees. Moreover it's difficult to predict how long someone will live when buying an annuity so the initial cost could be too high for some people.
Related: Can I Retire at 60 with $500k?
20. Invest Automatically in the Stock Market
---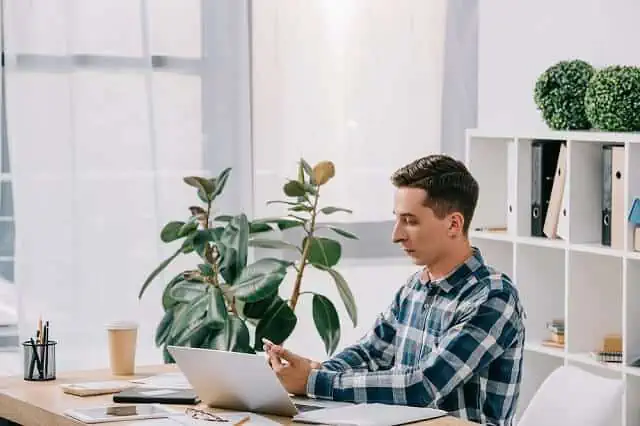 There are also other passive income ideas for investors interested in the stock market besides dividend-paying stocks. There are many ways to automatically invest without needing to manage it yourself.
A robo-advisor is a piece of software that can give you advice on how to help to grow your assets through investing.
You can start making passive income through automatically investing in the stock market by taking about 10 minutes to register an account with a robo-advisor and pick a portfolio in alignment with your goals.
Opportunity: Robo-advisors allow you to hit the easy button on your investments by automating your contributions and investing them exactly how you want without needing to tend to them over time.
My favorite robo-advisor is M1 Finance – which you can set up to automatically invest in and they will take care of the rest.
What's great about M1 Finance is that they charge one of the lowest fees in the robo-advisor industry: nothing, and they make it really easy to invest automatically.
They also work well as a micro-investing app due to their ability to buy fractional shares.
Risk: As with any stock market-based investment, investing carries certain risks related to the potential loss of capital.
Though, if held long enough and in low-cost, diversified investments, your returns should always be positive.
Over the last 100 years, the likelihood of a low-cost index fund like VTI or VTSAX being lower than where it currently trades 10 years from now is extremely low. After 20 years? Practically non-existent.
21. Sell Stock Photos
---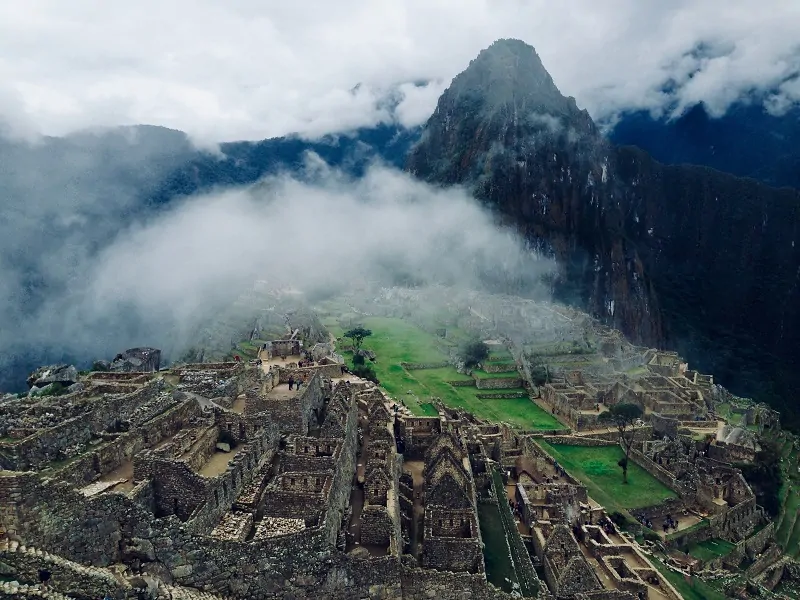 Have you ever wondered where your favorite websites, blogs, and magazines get their photos? These are typically obtained from stock photo websites.
If you enjoy photography, consider submitting your photos to stock photo sites such as DepositPhotos, the website used by WealthUp for sourcing stock photo content.
If you license your photos to a site like this, you'll earn a commission every time someone purchases your photos.
22. License Music Royalties
---
You can license music you have created and earn a royalty from its usage. Music is often licensed for video productions like YouTube Channel Videos, Twitch, television commercials and much more.
With the mounting demand for YouTube videos and podcasts, there is immense demand for music. People are willing to pay a lot of money to get their hands on great songs.
The way to start is to get your work into a library that hosts content such as Spotify, iTunes or Pandora. This can monetize your passion for creating music and even get you noticed by a record label if the song recording is catchy enough.
23. Storage Rentals
---
Storage rentals have to be one of the better forms of passive income earned from real estate.
You can either build your own facility and then staff it with yourself or a team while attracting tenants to store their possessions on site.
You can also buy an existing storage facility and make it your own.
The work involved mostly only happens when someone can't access their stuff, a new customer walks in your door, or you need to remove stuff from someone who hasn't paid for their storage upkeep.
You can also invest in storage rental facilities through a crowdfunded real estate app like RealtyMogul.
The service acquires self-storage facilities through raising capital from their accredited investors on the platform.
24. Cashback Sites
---

Cashback sites allow you to grab money on purchases you're already making simply for shopping online.
Consider signing up for services like Rakuten to get cash back on purchases you make online.
Related: How to Make Money as a Teenager [Ways to Earn Money From Home]
25. Get Paid to Have Apps on Your Phone
---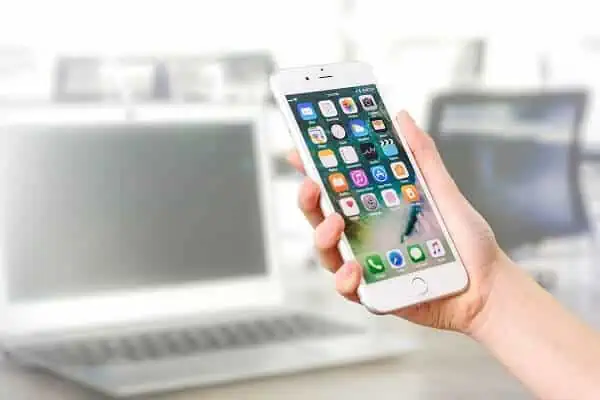 Would you be willing to install an app on your phone which would pay you for opening it? The downside is an app like this tracks and sells your usage data.
If that isn't a problem, consider signing up just for having an app selling your data on your phone.
Likewise, apps exist for putting ads on your phone.
While not necessarily the most aesthetically pleasing way to unlock your smartphone, it can be an easy way to earn passive income from your phone.
Related: Best Online Jobs for Teenagers to Make Money
26. Save Money on Utility Bills
---
To be fair, this idea mostly falls in the passive saving versus passive income category.
Either way, this belongs on the list of best passive income ideas because it looks out for your bottom line.
Rocket Money can help you to save money by finding recurring subscriptions and other bills that hit your accounts each month and finding ways to cut costs through negotiating better rates and fees.
The service also partners with Arcadia Power, an online utility which can help you to find more competitive rates (depending on where you live) and matches your power consumption with renewable energy credits.
27. Buy Vending Machines
---
One good low-maintenance small business idea is to reach out to local office buildings, auto shops, or other areas with wait rooms or people working all day to install vending machines.
You can expand beyond just your town and have vending machines all over your area. Depending on how busy these spaces get, you can replenish the machines every week or two and collect cash for yourself.
While not exactly passive, this income stream allows you to perform work all-at-once through your deliveries and then wait for the sales to come through the coin slot.
28. Buy a Car Wash
---
A friend's dad growing up owned a car wash and we'd sometimes visit to refill soap dispensers or top up the car washing necessities like wax, pre-mixed soap, Rain-X, and more.
I remembered thinking this seemed like such a great way to earn a semi-passive income. A car wash needs regular maintenance, but you can either hire out the work or do it yourself once a week.
Also, when I talk about car washes here, I mean the very basic ones you find where you pay quarters for timed use.
The cinderblock coverings with overhanging supplies for you to self-service your own car washing needs—not a fully automated, equipment intensive drive-thru car wash likely to require consistent maintenance and upkeep but able to charge premium prices.
29. Buy an Established Business
---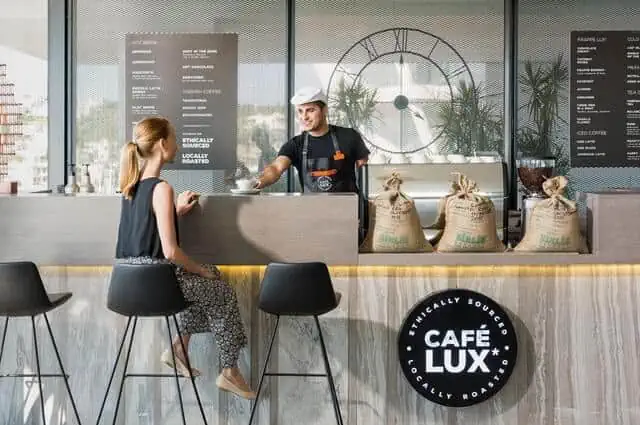 In business, cash is king. In addition to providing financial stability, investing can help you meet your obligations, grow your business, and much more.
For many businesses, the business itself provides a significant cash flow or investment potential that can be reinvested back into the company or used for personal means.
It is not every business that needs to be high-octane in order to provide solid investment returns for the owner.
In fact, Richard Ruback and Royce Yudkoff teach a class at Harvard Business School which promotes the idea of buying an existing small business for the right price and running it yourself as CEO.
In many business schools, students are taught to become managers in existing companies and drive them to even greater success.
These professors suggest going the opposite route. Instead of starting with a large investment, start small by purchasing an existing business and managing it toward financial gain.
Established businesses, usually ones that are already in operation and have loyal customer bases, present an opportunity to generate passive income.
If done well, you can generate cash flow freely and either grow the business further or pay yourself a handsome salary from your profits.
Some common examples include:
Car washes
Laundromats
Pest removal services
Specialty cafes and bistros
Commercial building window-washing businesses
Private ambulance services
Medical testing clinics
Chemical supply businesses
Electrical utility equipment supply businesses
Pool repair and supply businesses
Boat and RV storage facilities
30. Rent Out Your Car
---
As a depreciating asset, cars become less valuable over time. However, many drivers still rely on their vehicles to make a living.
The good news is it's possible to turn your property into an income producing asset by renting out your car.
You can choose when to rent it out so that you always have it when you need to use it.
A website such as Hyrecar will let you list your car for rent and set the time frames.
You could also make a deal with someone you trust who would like to use your car to drive for Uber or Lyft.
Your car's value will depreciate faster the more miles that are put on it, but if you're making income more quickly than the depreciation rate, it can still be worth it.
Be aware: this may run afoul of insurance coverage policies and result in loss of coverage or lack of a claim being honored if something should occur.
Check your policy to see what terms apply.
Often, car insurance carriers require a special type of insurance policy for ride-sharing to honor any claims made against policies.
It is not recommended if this places you at risk for liability. Carefully consider this decision before moving forward.
If you don't have a car but have interest renting one on a daily, weekly or monthly basis, consider the service from Hyrecar.
The company connects you with rental cars you can use to drive with Uber, Lyft, and food-package delivery services that best fit your needs.
31. Invest in a Business as a Limited Partner
---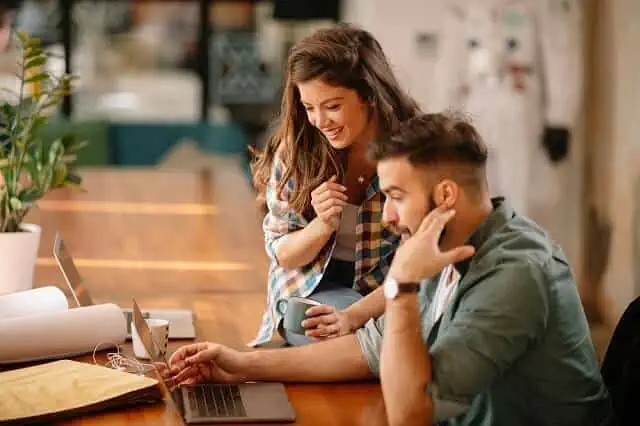 One of the best ways to invest in a business is as a limited partner.
This can be done through private equity firms, venture capital groups and angel investors who invest their own money into businesses that they believe have potential for growth and success.
Investing with these types of entities may allow you to invest very small amounts or even nothing at all and become a limited partner in an enterprise.
From there, you invest your money into the business to help it grow.
32. Pay Off or Reduce Debt
---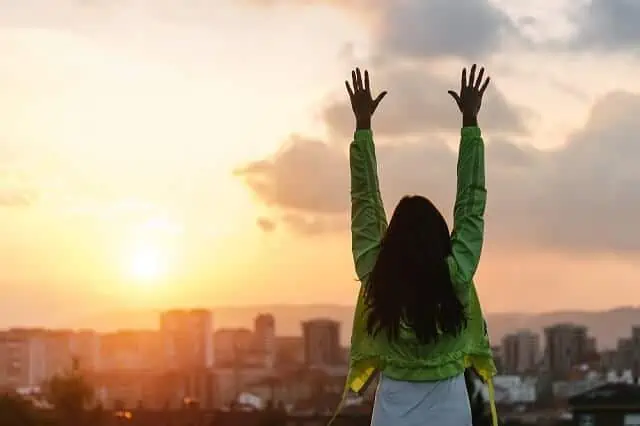 While it might seem odd to include paying off debt like credit card debt or student loans on this list, by paying less in interest, you save more.
This probably best aligns with building up your bottom line than necessarily acting as a passive income stream.
Either way, you're better off financially and will be happy to free up money to invest in something else or just have some more breathing room in your budget.
If you have student loans, consider using a refinancing marketplace like Splash Financial to shop around for a lower rate among competing financial institutions.
Splash Financial | Student Loan Refinancing Marketplace
Use a student loan refinancing market place to get the best rate and terms
Streamlined, technology-driven process to make your application quick and easy
No fees for refinancing your loans through Splash Financial
Award-winning service
33. Sell Digital Files on Etsy
---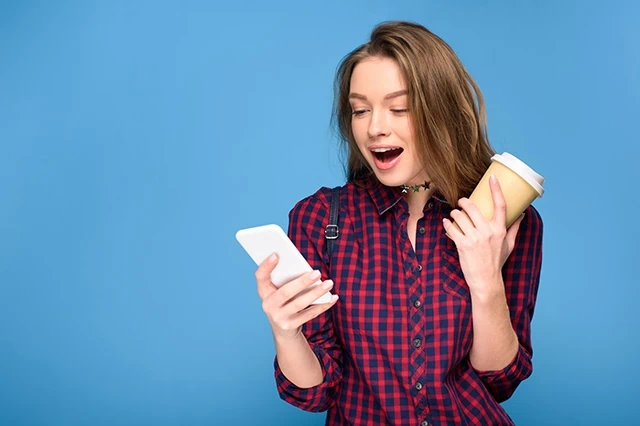 Many people have found a way to leverage Etsy for selling digital files people find useful.
You create an online profile through Etsy and set up your own shopping platform as a passive income source through selling some of your digital creations.
This can mean art they've created, budget worksheets, emergency contact sheets, cookbooks, and much more.
You can even partner with someone else to promote your content or build more for you to sell. These income ideas can serve as a great side hustle to improve your financial position.
Etsy offers millions of digital files for instant download. You can create some useful merchandise and sell it online through Etsy as a great passive income idea.
You've got no limits to how you can make money online and choosing to create an online store through Etsy can be one such way.
34. Cashback Rewards Credit Cards
---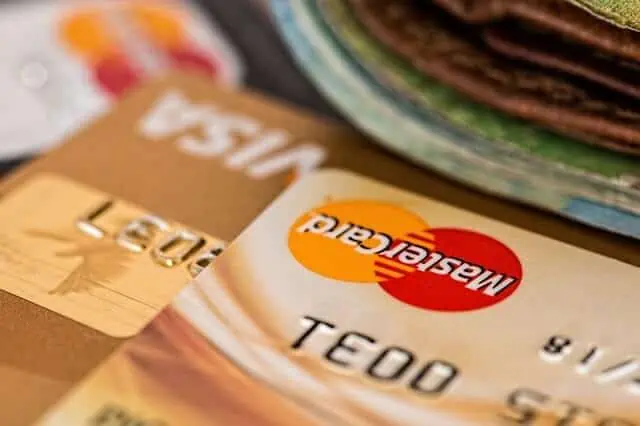 The only way paying bills can feel rewarding financially is by earning cash back through a credit card.
Make sure the cards you use to pay for your bills offer cash back, travel points, rewards points or some form of bonus for choosing to partner with them for your credit card needs.
Credit cards have become a very competitive field in the last two decades and you should make sure your cash back rewards credit lets you get paid for your purchases.
Some companies even cater to parents looking to open credit cards for kids in the hopes of building their credit.
Be sure to select a credit card that doesn't have an annual fee or at least justifies it with a very high level of rewards payout. If you use a credit card enough and the rewards are worthwhile, you can get paid well for money.
Granted, you'll want to make sure this isn't the only way you make passive income because if you only make money this way, it requires you to spend money to get paid and have a chance at earning passive income.
These aren't exactly passive income you want counted as passive income streams for your broader portfolio of ways to make passive income.
You can also explore some free debit cards and prepaid debit cards which also provide rewards points and cashback for using their cards.
Related:
35. Design T-Shirts
---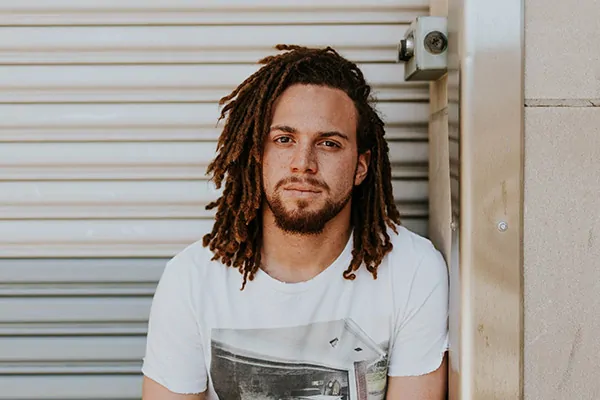 You can make passive income and get paid through sites like CafePress. You can custom design print on demand t-shirts and if your work catches the attention of users, you can get paid for your design.
Making print on demand t-shirts is a great way to start earning passive income if you have design skills and a passion for making money while you sleep.
You can even create a YouTube channel to use affiliate marketing on other print on demand t-shirt products you review, letting you monetize other print on demand t-shirt makers' products, adding more passive income streams to your arsenal.
This can be a valuable way to make more money while you sleep. You can put the money into a high-yield savings account and make money on that money as well.
How Many Income Streams Should You Have?
---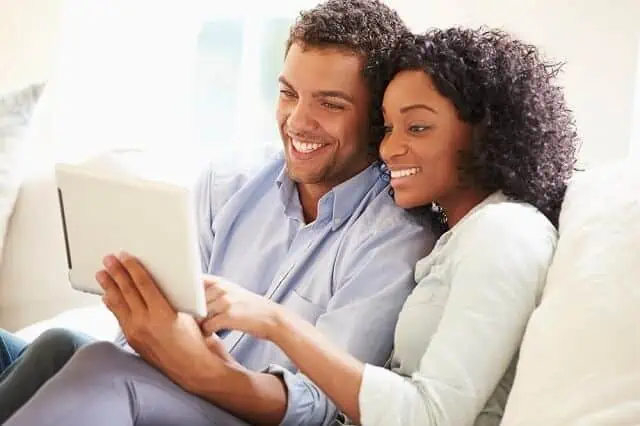 There is no "one size fits all" advice when it comes to passive income ideas.
In truth, the number of passive income ideas you have largely depends on where you find yourself financially, how they align with your financial goals, and where you'd like to go in the future.
Don't get overwhelmed thinking you need to adopt several passive income ideas at once. This could lead to burnout and not a profitable way to make money. Though, having at least a few is a good place to start.
If you're looking for a way to make money, the best investment opportunities are those that offer some degree of protection from risk.
Plus, having a diversified income portfolio can help you with any financial mishaps or uncertain financial circumstances.
If you plant seeds in multiple locations, one of them is likely to catch a fish.
You'll learn to earn income from your human capital through working but also from rental properties, income generating assets, business ventures, social media and any other number of ways you can find to make money.
After successfully starting a new passive income stream, you'll want to ensure that the extra work isn't encroaching upon your other streams.
You want to ensure you're selecting the best opportunities for your efforts.
How to Minimize Taxes on Passive Income
---
A passive income is a great way to make some money on the side, but you can also generate tax liabilities when you have one.
When evaluating passive income ideas, it is important to consider how these will affect your future and retirement.
You can plan ahead and take some of this new income to invest in retirement accounts or other tax-advantaged investments.
Some passive income even comes with tax advantages. For example, rental real estate, treated as Section 1231 property, allows you to deduct expenses like depreciation, insurance, maintenance and any costs related to operating and maintaining the property.
Further, qualified dividends even allow you to pay taxes at long-term capital gains rates instead of ordinary income rates you face when earning income from a job.
If you own these passive income investments through a business, you can protect some of the money from taxes by opening a business, registering it with the IRS and setting up self-employment retirement accounts.
To open a legitimate business and take advantage of these tax savings opportunities, you'll need to be considered a business in order for some strategies to work:
Register with the IRS and receive a tax identification number for your business.
Contact a broker like M1 Finance to set up a Simplified-Employee Pension IRA (SEP IRA) to contribute the lesser of $58,000 or 25% of your business income.
If you plan smart enough, you can even find out how to pay zero taxes on your passive income.
Related Questions on Passive Income Ideas
How do I Generate Passive Income?
---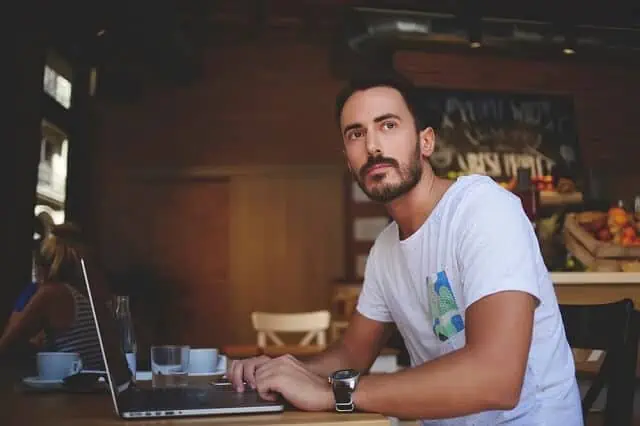 Passive income is the idea that you can receive income without any additional work. Generally, to earn passive income you must take action up front.
However, once the initial investment is made you can rely on it in the future, though it may require additional maintenance and investment to keep up.
What are Some Examples of Passive Income?
---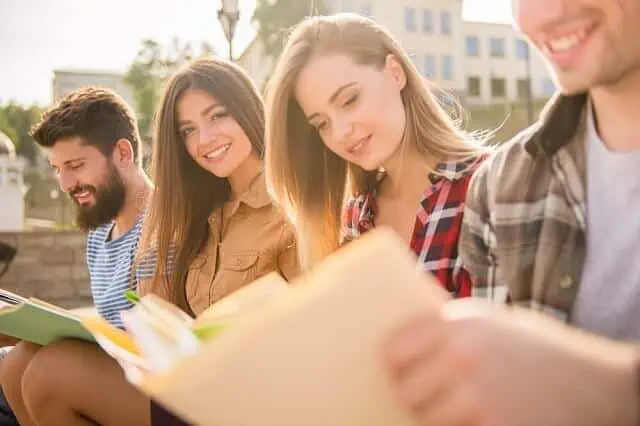 One of the most tried and true examples of passive income is through investing in shares like stock investments.
You can invest in an online platform and become part of the ownership for a publicly-traded company, entitling you to dividends if the company pays one.
Further, you can enjoy price appreciation on your shares, allowing you to grow your capital and not just make money from dividends through holding these shares.
Another popular example is real estate. You buy a property, and you enjoy the rent as passive income. You can make money doing a lot of different activities passively.
Does Passive Income Really Work?
---
Yes! Passive income is how the rich continue to build wealth. But you don't need to be rich to build wealth.
When you're just starting out and don't have money to turn into more money, you'll need to trade your time for money.
Over time, you'll earn enough to invest and grow your assets into the future.
You can deploy this money and have it generate passive income for you while your own money continues to come in from a job. With time, this money will accumulate and allow you to reach financial independence.
Where Can I Invest to Have Passive Income?
---
If you're looking for a passive income, some of the best ways you can invest your money are with dividend stocks and mutual funds. But you can also choose to invest lower risk investments like bonds or a CD.
The latter of which is a completely risk-free way to invest your money because it comes insured by the FDIC for up to $250,000. If you buy Treasuries, those count as risk-free as well.
What are the most popular passive income ideas?
---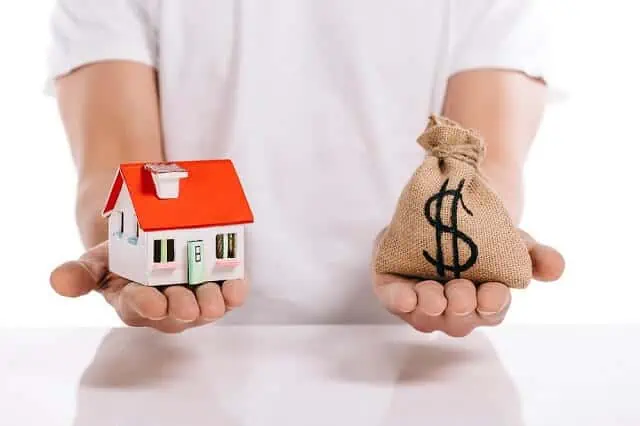 There are lots of popular passive income ideas. The ones which likely get the most press involve investing in stocks, owning rental real estate, or investing in your own business, buying one outright or as a business partner.
But some of the simplest ways can involve keeping your money in a high-yield savings account, CD, or money market account. All of which entail 0 risk.
Does Passive Income Really Require "No Work"?
---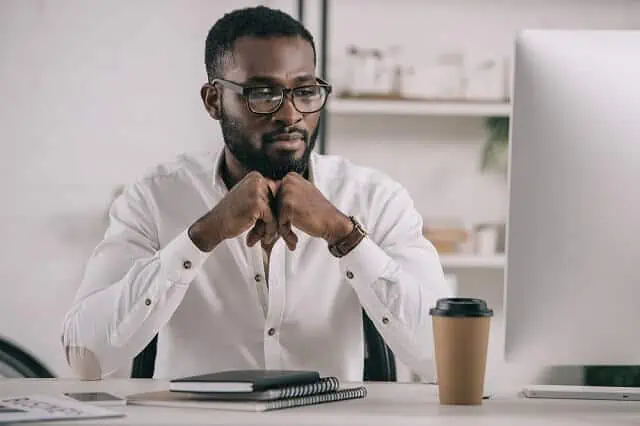 Myth busted: no, passive income requires work.
For passive income ideas to work effectively, they always require something upfront: either time or money—or both.
What makes them a good passive income idea is that they become passive after you do the work. That's the allure.
For example, you might spend 12 months writing an e-book, 3 years building a site or social media following, pushing people towards your digital downloads under your domain name, or even having people click your affiliate links.
But after all the work starts turning into a dependable way to earn money, you'll quickly see how it turns passive—or at least scales your time to earn more money.
That's not to say that you can earn more by working harder–some passive income requires no more work after the initial investment. Passive income is money that comes to you after work or investment.