Whether you're applying for a job or building a business, having a personal brand statement is essential to describing you and the work that you do. It's usually just one or two sentences long, and it's something you can include on your resume to give employers a look into your life, skills, and personality.
You can also use a personal brand statement on a blog or a business website. When you use it in that capacity, it's akin to a tagline.
What is a Personal Brand?
---
Your personal brand is essentially, what you do and who you are. It's your experience, your goals, and your interests as it relates to your work or your business.
Because each person is unique, their personal brand will be unique too. Some people might emphasize their work experience while others might want to show a bit more personality.
It really depends on your own preference and your industry. The goal, though, is to show a potential employer or a potential customer who you are.
What is a Personal Brand Statement?
---
While it's hard to summarize your interests and personality succinctly, it's still helpful to use this information to create a personal brand statement.
As mentioned, a personal brand statement is usually just two sentences long, although three short sentences would work too. You can use this statement at the top of your resume to summarize your experience and personality.
If you have a personal blog or a business website, you can also put this on your about page. If you're a leader at work or within your own business, it might be helpful to create a leadership philosophy too.
Related: 15 Leadership Principles to Become a Successful Leader
How Do You Create a Personal Brand Statement?
---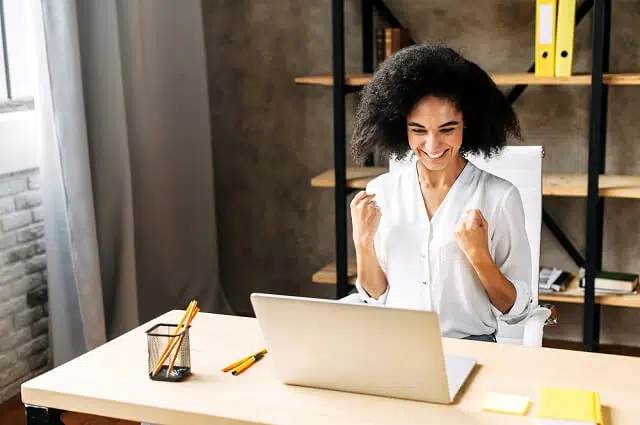 If you're not used to writing, especially writing about yourself, it could be challenging to create a personal brand statement. Don't be surprised if the exercise takes some time or several edits before you write one you like.
To start the process, consider two things:
Your work experience.
Your unique personal attributes.
Use your personal brand statement to show off your strengths, especially if you're including it on a job application. However, make sure to include some of your personality to set yourself apart.
When it comes to your work experience think about:
Your education.
Certifications.
Years of experience.
Knowledge that sets you apart.
Leadership qualities.
When it comes to your personality and your life outside of work think about:
Your interests.
Hobbies.
Unique, employable skills.
Life experience.
Travel experience.
Hopefully this helps give you an idea of what you can include in your personal brand statement. I'll include some examples below.
Related:
Personal Brand Statement Examples
---
Showing you examples of personal brand statements might be more helpful than teaching you how to structure one. I'll include several of them below in hopes you can find one that resonates with you and mirrors your own experience.
Brand Statement Examples for a Resume
Here are examples of brand statements you can include on a resume.
I am an experienced full stack developer with ten years of experience in the healthcare industry. I'm known for my work ethic, ability to get along with my co-workers, and my olympic-level Mario Kart skills.
I am a hard-working, trustworthy Certified Public Accountant with five years of corporate work experience, most notably with mergers and acquisitions. In my spare time I enjoy watching SEC football and perfecting my chili recipe.
With ten years of experience as a content manager, I have a full understanding of social media marketing, creating ad campaigns, writing online copy, and collaborating with UX designers to create incredible online experiences for customers. I have a obsession with fonts, the color pink, and my new lab puppy.
Brand Statement Examples for Blogs and Business Websites
After years of working as a teacher in the public school system, I transitioned to managing my online business full time. As a coach to teachers looking to switch careers, I provide unbiased support and one-on-one guidance to worthy teachers who need it.
I use my graphic design background to create printables for online entrepreneurs, saving them time and allowing them to focus on what they do best. I'm known for being dedicated and professional, qualities I also use as a marathon runner – 12 marathons completed and counting!
And, just for fun, here's mine:
I am a financial educator with nearly ten years of experience writing about personal finance online through blogs, brand work, and freelance writing. As a mother to twins, my goal is to help other moms become empowered with their finances so they can make confident money decisions for themselves and their families.
Personal Brand Vs Personal Image
---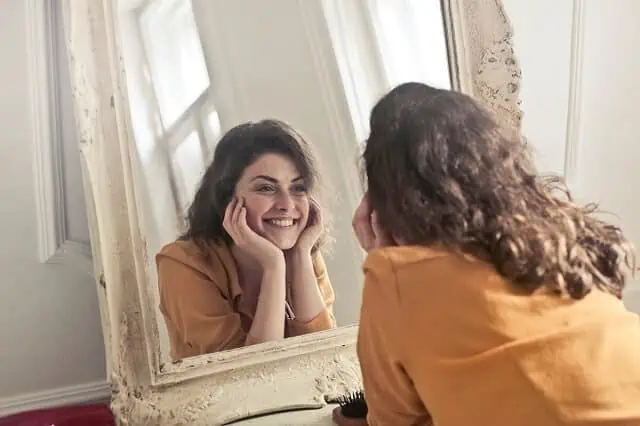 Creating a personal brand is different from your personal image. Your personal image is how you feel about yourself and how you present yourself to the world.
Your personal image is closely related to confidence. It's something you can improve upon over time and change. Your personal image can also be related to the way you look. For example, you might express your personal image through what you wear or how you style your hair.
Your personal brand, however, is less about self-confidence and more about your interests and work experience. Although connected to your personal image, a personal brand statement is a more concrete description of what you can offer to a job or to your business customers.
Why You Should Create a Personal Brand Statement Today
---
Ultimately, developing a personal brand statement is a useful exercise, one that could benefit you whether you're self-employed or trying to work for a larger company.
It's something that shows both your personal interests and work experience. Use it on your website or on your resume to help potential employers or customers learn more about you as a person and professional.