Recently, my wife finished her residency after multiple years of hard work and sacrifice to get into the career she has long sought.  Doing so required considerable effort and did not come for free.
In the process of attending medical school, she had to finance her education the same way many in the Millennial generation have come to know all too well: by taking on student loans.
Now that she's finished and the time has come to start paying off her student loans, we desired an effective solution for lowering the repayment burden.
Fortunately, we came across a student loan refinancing program through First Republic Bank which offered a below-market interest rate and a unique interest expense refund incentive for paying off your debt early.
Refinancing these student loans through First Republic Bank will save us thousands of dollars over the life of the loans and worked for our situation.
So you can experience similar savings and then reduce your cost repayment burden, this post provides context to student loan debt, reasons to refinance, how the First Republic Bank student loan refinancing product works, and how you can see if their services will lower your cost burden as well.
Student Loans and their Impact on Young Professionals
---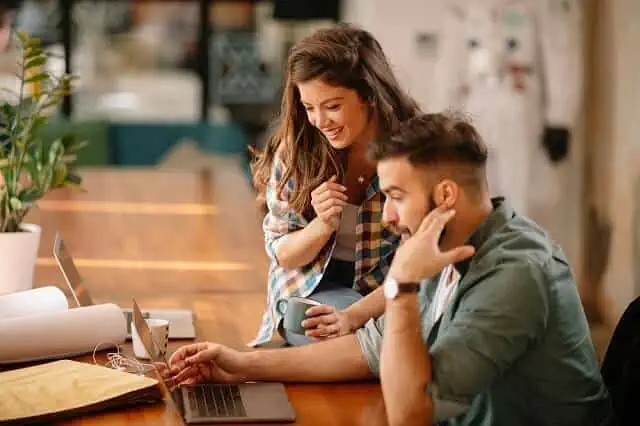 Young professionals often undertake considerable costs to finance their education, leaving them in stressful repayment situations lasting years into the future.
Despite landing impressive jobs after graduation from professional school like my wife, or graduate school like myself, young professionals often have monthly student loan payments to match our respectable salaries.
According to the Institute for College Access & Success, recent college graduates saw an average student loan balance of $29,200, or 2% higher than the 2017 average.
Not only does that figure represent an all-time high in terms of average student loan debt per graduate, 65% of college graduates had student loan debt.
The average amounts of debt vary by state, ranging from a low of $19,750 in Utah to a high of $38,650 in Connecticut.
High-debt states remain concentrated in the Northeast while low-debt state lie mainly in the West.  Despite these geographical disparities, refinancing student loans through a company like First Republic Bank might still prove worth the effort with the savings you could realize.
This analysis just looks at the average student loan debt balances.  The tails of the distribution likely contain far higher (and lower) amounts.
For those who find themselves carrying student loan debt above this average, your reasons to refinance to the lowest possible cost prove self-evident.
Why Refinance Student Loans?
---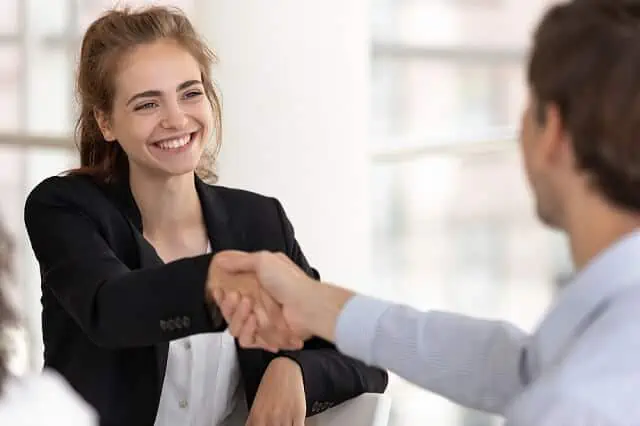 Carrying these large student loan balances can only amount to considerable stress on your financial and mental well-being.
Understanding how this debt affects your health, lifestyle, and general life trajectory, you might want to learn about how student loan refinancing works and some major reasons for considering this path.
→ 1. Potentially Lower Interest Rates and/or Monthly Payment
Interest rates on private interest loans run higher than federal loans, often multiple times more.  According to the ICAS report, the average federal student loan interest rate for 2018 college graduates came to 4.53%.
In some cases, interest rates on private education loans on the other hand, can run as high as 13.99%, nearly three times higher!
While broad consensus exists that students should exhaust their eligible federal loan availability before turning to other types of loans, more than half (53%) of undergraduates who took out private loans in 2015-16 did not use the maximum available in federal student loans.
Seeing this in combination with the higher interest costs of private loans, you can easily see the room for interest costs to come down on these student loans.
In essence, private education loans serve as no more a form of financial aid than a credit card would.
Little doubt exists that college financial aid offices can play an important role in reducing their students' reliance on private loans, however, college practices vary widely.
Fortunately, despite the poor decision-making of college financial aid offices, or even the students themselves, student loan refinancing options can forgive missteps.
Lowering the burden of your student loans through lower interest rates and potentially a more-suitable repayment timeframe can save you valuable interest expense.
As you will learn, First Republic Bank's interest expense forgiveness feature for their refinanced loans can add more ammunition to why you should consider refinancing your student loans with them.
→ 2. Consolidating into One Simple Monthly Payment
Not only does refinancing potentially lower your cost, depending on how many loans you needed to take on to finance your education, you may have several different loan servicers to pay each month.
This complexity can easily lead to a higher probability of missing a monthly payment if you don't exercise the most practical money management skills and automate your finances. Missing just one of these payments can result in costly late fees or other penalties.
Having these multiple loans consolidated into one, simple monthly payment could dramatically decrease the margin for error of paying all of your various student loans on time. Not to mention help your credit by reducing the risk of missing a payment.
Further, refinancing your student loans with just one lender can also make it easier to know whom to contact when questions or concerns arise.
→ 3. Lowers Repayment Burden and Gets You Out of Debt Faster
Depending on your priorities, refinancing presents another opportunity beyond lowering the interest rate on your current loans: refinancing into a shorter loan term.
Standard terms for student loans incurred while in school vary, but when refinancing, you can choose to move into a shorter-term loan, thereby moving you toward financial independence sooner.
Not only do shorter-term loans carry lower interest rates than longer-term loans, all things equal, they also result in a quicker path to paying off your student loans.  However, this does not necessarily fit for everyone's budget and might not work for your situation.
For those with extra room to swing the higher payments (though lower interest), refinancing into a shorter-term loan can save you interest expense and get you out of debt sooner.
Why You Should Refinance Your Student Loans with First Republic Bank
---
Before this gets too far lost in the context and rationales for refinancing your student loans, I'd like to highlight my wife and I's experience using First Republic Bank to refinance her remaining student loans from medical school.
When going through our initial search, we found numerous services which offered to comparison shop our refinancing needs amongst numerous lenders.
We used services like Splash Financial to compare available interest rates and loan terms.
While we appreciate knowing the available options in the market for frame of reference, we found refinancing her student loans through First Republic Bank to meet our needs best.
Splash Financial | Student Loan Refinancing Marketplace
Use a student loan refinancing market place to get the best rate and terms
Streamlined, technology-driven process to make your application quick and easy
No fees for refinancing your loans through Splash Financial
Award-winning service
As a bit of background, both of us have commendable credit scores, reasonable incomes relative to our monthly obligations, and have shown ourselves to handle debt and personal finances well.
All of these demonstrate creditworthiness in the eyes of a lender and also serve as qualities many student loan refinancing companies desire for offering attractive student loan refinancing rates.
As a result of our due diligence and credit characteristics, we will manage to save thousands of dollars over the life of our refinanced student loans compared to the status quo.
Not to mention receiving a $300 cash payment upfront for using First Republic Bank for refinancing her student loans.
A $300 payment you would receive as well if you have interest in refinancing through First Republic Bank and meet their criteria.  More on that below.
How to Refinance Your Student Loans
---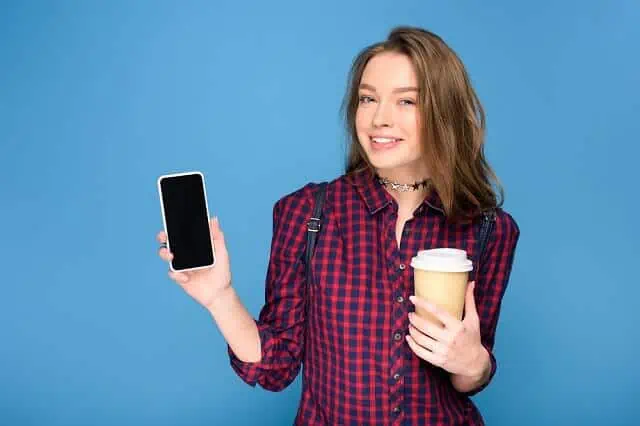 When we found First Republic Bank, we filed a short application with them to determine the rate for which we would qualify.  After that, we provided necessary documentation to validate our identities, income and savings.
From there, we received approval for the loan and then First Republic Bank sent us 10-day payoff instructions so they could send a check to our previous lender.
In order to refinance our loans at a rate as low as 1.95% and receive a $300 cash back payment, we needed to open a checking account with the bank to make and maintain an initial deposit worth 10% of the outstanding refinanced loan balance.
This provides the bank a compensating balance, or a minimum bank account balance which we agree to maintain with the bank.  Banks do this to accomplish multiple goals:
Create another touch point with the bank upon which further banking relationships can grow and products can be sold (e.g., home mortgages, auto loans, personal loans, CDs, etc.)
Reduces the lending cost for the bank as it can invest this money back into its business in the form of additional loans
The Fine Print on Refinancing
---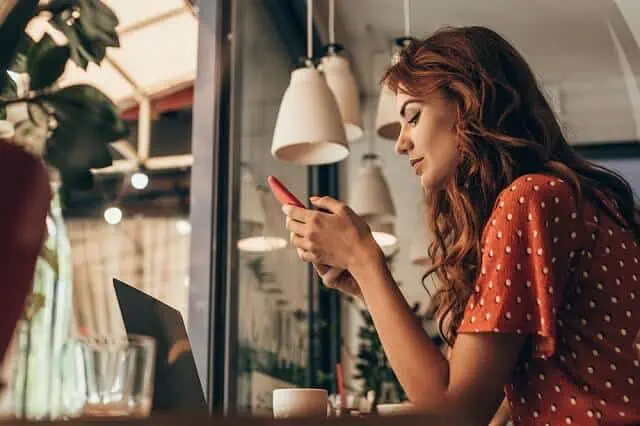 Regardless of the rationale behind the checking account held with the bank and the associated compensating balance, we felt the decision to choose First Republic Bank as our refinancing lender served us well.
But if our experience does not convince you alone, perhaps you have a more data-driven outlook- as you should when it comes to making a financial transaction like this.
First Republic Bank showed themselves as the low-cost leader in a crowded market, even with the additional checking account requirement.  They want your business now and hope to upsell you on more products and services as you progress in your career and build your personal brand.
→ 1. Current Fixed-Term Rates
As of March 2020, their rate chart and current terms look as follows [Rates effective as of March 9, 2020]:
| New Rates (effective 3/9/2020) | 5-Year | 7-Year | 10-Year | 15-Year |
| --- | --- | --- | --- | --- |
| Starting Rate | 2.70% | 3.05% | 3.45% | 3.85% |
| 10% Deposit | 2.20% | 2.55% | 2.95% | 3.35% |
| 20% Deposit | 1.95% | 2.30% | 2.70% | 3.10% |
→ 2. 2.00% Prepayment Rebate
By paying your refinanced student loans off within a 48-month (4-year) window, you can also qualify for a 2.00% prepayment rebate toward the interest you paid on the loan.
Because of the 2.00% prepayment rebate, we have an incentive to repay the refinanced student loans within the four year window.
To illustrate, if you refinanced $100,000 worth of student loans with First Republic Bank at 1.95% interest and paid off your balance in full in four years, you would have paid the following:
Principal Paid: $100,000
Interest Rate: 1.95%
Interest Paid Over 4-Year Amortization Life of Loans: $4,031.88
Interest Rebate: $2,000 (2% * $100,000)
Origination Fees: $0
Prepayment Fees: $0
Net Interest Paid: $2,031.88 ($4,031.88 – $2,000 rebate)
Effective Interest Rate:

0.99%
→ 3. Enroll in a First Republic ATM Rebate Checking Account w/Minimum Deposit Balance
To receive these best-in-class rates and a 2.00% prepayment rebate, the Borrower must meet and maintain the following criteria:
Borrower must open a First Republic ATM Rebate Checking account ("Account"). Terms and conditions apply to the Account. If the Borrower closes the Account, the rate will increase by 5.00%. Rates shown include relationship-based pricing adjustments of:

2.00% for maintaining automatic payments and direct deposit with the Account;
0.50% for depositing and maintaining a deposit balance equal to the greater of 10% of the approved loan amount or $5,000 into the Account; and
an additional 0.25% for depositing and maintaining a deposit balance equal to the greater of 20% of the approved loan amount or $10,000 into the Account.
We opted to maintain the 10% deposit balance in the account to shave 0.50% off of our final rate.
→ 4. $300 Cash Back Payment for Applying through WealthUp
While this site focuses more on the long-term, like saving thousands on lower cost student loans over their term, cash in your pocket today also has appeal.
If you choose to refinance through this review on WealthUp, you will also receive $300 with your newly-refinanced loans.
→ 5. Refinancing Boundaries: $25k Minimum, $300k Limit
At this time, First Republic only targets student loan debt borrowers with balances between $25k and $300k in outstanding student loans.
Based on the data above, most with an average student loan balance will qualify for this program.
Why We Chose First Republic Bank
---
If the numbers don't compel you enough to consider refinancing through First Republic Bank, their customer service might.
We had a smooth process working with, Kirk Hilken, our relationship banker and experienced no complications applying, processing our application, disbursing the funds, and establishing us as customers of the bank.
We surely appreciate the market-leading product and look forward to seeing how our needs can be further met by the bank going forward.