Being a real estate investor and managing one or more rental properties can be a full-time job with more than a few challenges. While some property owners have the expertise, time, and desire to run a rental property business, others opt to hire a property management service.
Hiring a property manager or property management team can free up time and resources, but these services cut into your profits more than managing rentals yourself. You might be wondering, "What exactly do property managers do?" and "What are the advantages and disadvantages of hiring property managers?"
This article will answer those questions to help you decide if professional property management is the right call for your real estate investments and how to find the best property manager to hire.
Best DIY + On-Demand Property Management Software Platforms—Our Picks
---
| | | |
| --- | --- | --- |
| | | |
| | | |
| | | |
| Unlimited Plan: Free. Unlimited Plus: $7/unit/mo. | 14-day free trial. All plans have a $28/mo. base fee. Basic: Additional $2/unit/mo. Essential: Additional $12/unit/mo. Complete: Additional $32/unit/mo.* | Rentec Pro: Starts at $35/mo. for up to 10 units. Rentec PM: Starts at $40/mo. for up to 10 units. |
| | | |
Best Free Property Management Software
Unlimited Plan: Free. Unlimited Plus: $7/unit/mo.
Best Paid On-Demand Landlord Software
14-day free trial. All plans have a $28/mo. base fee. Basic: Additional $2/unit/mo. Essential: Additional $12/unit/mo. Complete: Additional $32/unit/mo.*
Best Multifamily Management Solution
Rentec Pro: Starts at $35/mo. for up to 10 units. Rentec PM: Starts at $40/mo. for up to 10 units.
What is a Property Manager or Property Management Company?
---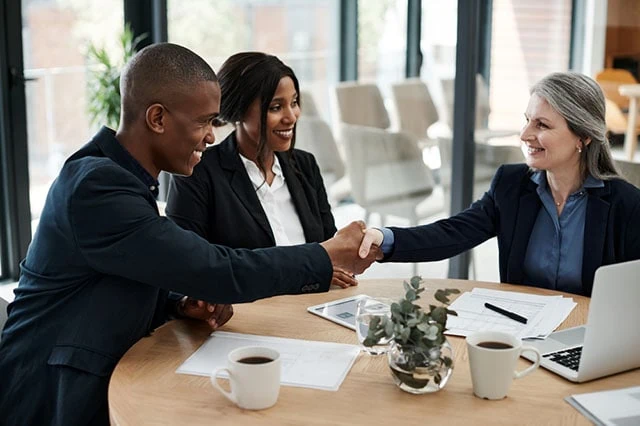 A property manager is an individual or company hired to oversee rental operations on behalf of a property owner.
The manager makes sure rental units are leased to responsible tenants, rent payments are on time, and the property is properly maintained.
Any real estate investor or landlord who owns more than a few properties will likely need help with rental management.
What Do Property Managers Do?
---
Most property managers handle all of the tenant-related tasks. This includes finding new tenants to fill vacancies, screening them, signing leases, and collecting rent (including late rent payments).
For tenant complaints or questions, they contact the property manager. This person or company acts as a buffer between you and renters.
They oversee maintenance requests as well. The property manager is responsible for keeping rental units and properties in safe and habitable condition.
Importantly, property managers should ensure landlord-tenant law compliance with city, state, and federal regulations, so you don't find yourself in legal trouble.
A property manager keeps thorough records of rental income and expenses. Some also set the rent price and create the budget for real estate investment properties.
Not all property management companies do the same tasks, and you may be able to negotiate your contract to include  or remove certain duties.
Why Consider a Property Manager?
---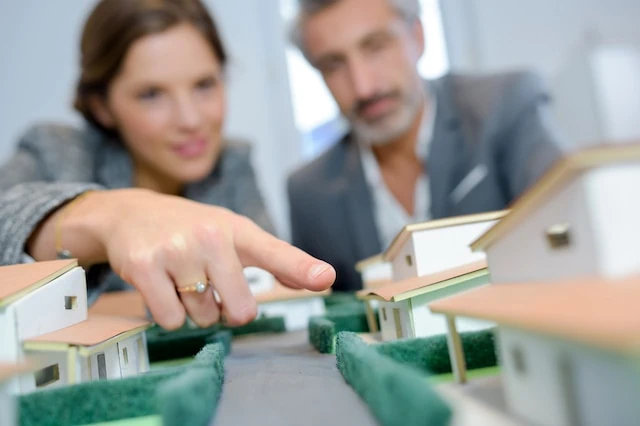 If you want your investment property to bring in passive income, you need a good property management company. Otherwise, your plate will be too full to focus on growing your real estate investing portfolio..
A professional property manager will have a deep understanding of the real estate industry, which is particularly beneficial if you're a new rental property owner.
If you own properties in a different area than where you live, it's essential to hire a property manager or company locally for hands-on management.
Even if you live nearby, hiring a property manager can save you a substantial amount of time, especially if you rent multiple properties.
Keep in mind, certain states require a property manager to be a licensed real estate broker. Other states allow a property management license, while some don't require any license.
Reasons to Hire a Property Manager for Your Rental Property (Pros)
---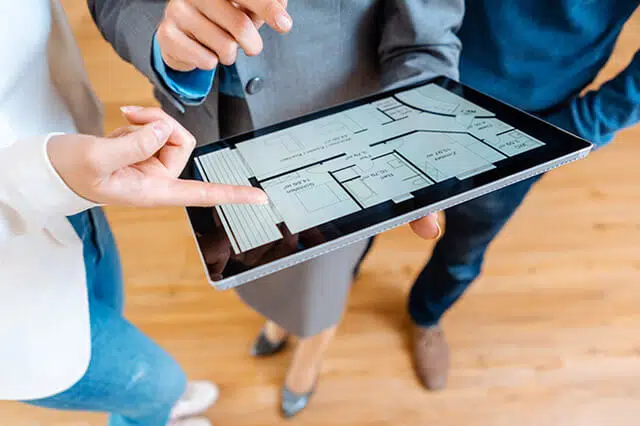 Set Rental Rates
Calculating rent prices can be tricky. It's a delicate balance between attracting quality tenants through reasonable prices and optimizing profits.
Your property manager or property management company can do market research for you to determine the best price points for your rental units. This can be done annually to stay competitive.
Property managers have experience setting rent prices and a vested interest in keeping your properties at capacity.
Handle Maintenance Issues
Your property manager can use an online system to streamline maintenance requests with your preferred vendors to ensure the work meets your standards and timelines.
A property management company will often have its own maintenance team if you don't want to select your own crew. Their team might not be as cheap as the contractors you would choose, but they are already vetted and available.
A good management company will do routine inspections to catch issues early before they cause larger problems that cost a lot more to fix.
Fill Vacancies
Vacancies lose money, so filling your properties with tenants keeps more money in your pocket.
An experienced property manager knows where to post rental listings, what details to add, the type of photos to include, and other features that will attract prospective tenants.
If you hire a property manager who keeps your properties consistently filled, they could pay for themselves in the money you may have otherwise lost.
Screen Potential Tenants
Your property manager can thoroughly vet potential renters to ensure you get quality tenants who are likely to pay rent on time and keep the property in excellent shape.
The screening process usually includes proof of employment, criminal background checks, eviction records, and credit checks for rental applications.
Depending on the services your property manager uses to screen tenants, the cost of screening can be covered by you or passed on to the tenants.
Make sure your property manager abides by the Fair Housing Act, which protects renters from unfair discrimination. They also need to follow the Fair Credit Reporting Act, which details rules for using credit history in the screening process.
Manage Multiple Properties
The more investment properties you own, the more help you'll need to stay on top of everything, especially if your rentals are far apart.. Even if you have the time and knowledge to manage rental properties, you can't be in every location at once.
A good property management company can handle the ins and out of managing tenants and properties in multiple locations. This includes maintaining financial records and tax codes for each property to keep you (and your money) compliant.
Best On-Demand Property Management Software: Hemlane
---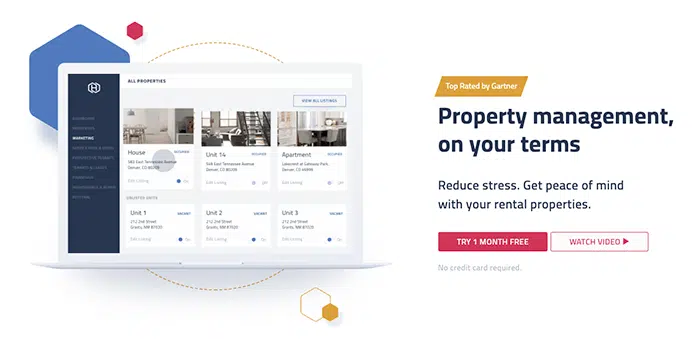 Hemlane saves landlords a substantial amount of time through a number of critical landlord tasks.
This property management software lists your rental property on 30 of the top rental property websites and connects interested renters with local real estate agents for showings. Hemlane also handles tenant screening with thorough background and credit checks.
Once real estate investors have onboarded their ideal tenants, they can use Hemlane for online rent collection; it allows tenants to pay through ACH, credit, or debit cards. The landlord can choose to have payments sent directly into one or more bank accounts.
The property management software tracks income and expenses, saving you time during tax season. It also manages maintenance requests and connects you to locals for your annual inspections.
Visit Hemlane to learn more about the different tiers and sign up.
On-Demand Property Management Software
Hemlane | All-In-One Property Management
14-day free trial. All plans have a $28/mo. base fee. Basic: Additional $2/unit/mo. Essential: Additional $12/unit/mo. Complete: Additional $32/unit/mo.*
Hemlane offers property management services in three packages using per unit pricing with no unit minimum.
The service offers leasing tools to find qualified tenants, local support to connect you with agents, repair coordination with 24/7 US-based support for tenant requests and management tools for property management.
Free 14-day trial to start. Afterward, pricing starts at $30/month, allowing landlords to structure their management of 1-100 units flexibly.
Pros:
Clear and transparent pricing, no nickel and diming

Access to nationwide local leasing agent partner network

Listing syndication with dozens of sites

Tenant screening

24/7 repair coordination
Cons:
Not designed for landlords seeking full-service property management

Not suitable for short-term/vacation rentals

Not meant for portfolios over 100 units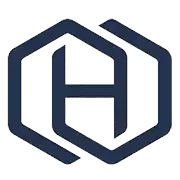 * Pricing reflects annual billing. With monthly billing, all plans have a $34/mo. base fee. Basic: Additional $2.50/unit/mo. Essential: Additional $15/unit/mo. Complete: Additional $40/unit/mo. No credit card required for free trial.
Reasons Not to Hire a Property Manager for Your Rental Property (Cons)
---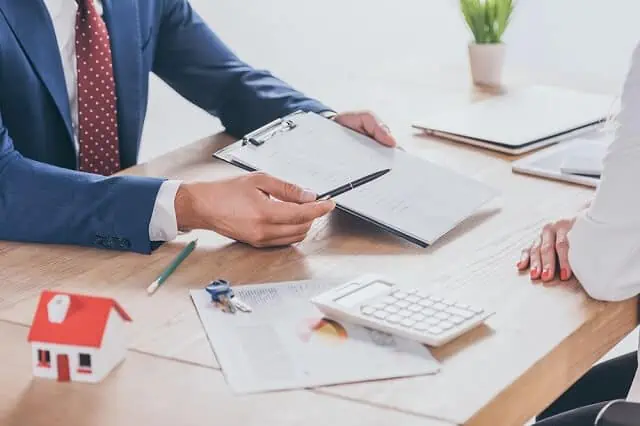 Property Management Fees
When you hire a property manager or company, there are a variety of property management costs to keep in mind. There are different types of fees and models property management companies use, such as:
Initial Setup Fee
Getting everything up and running takes extra effort, so there is often a setup fee.
Not every property management agreement has this fee. Based on what I've seen in the New Orleans rental market, it's usually a way for a lower-cost company to increase prices. I tend to think the same applies nationally.
The setup fee is usually a few hundred dollars and covers creating bookkeeping accounts, applying for any necessary licenses, the first property inspection, opening a bank account (if necessary), and transitioning from a previous property management company (if applicable).
Monthly Property Management Fee
There are two monthly management fee structures: a flat fee and a percentage of rent.
Flat fees (a fixed amount you pay each month) are generally based on the property type and services provided. Flat fees are usually a good deal for larger portfolios but may not be the best choice for a rental investor with just a few units.
Percentage of Rent usually ranges between 8% and12% depending on the extent of services performed. This percentage should be tied to rent collected, NOT rent due. A percentage of rent due means you still have to pay monthly fees even if  your tenants fail to pay rent.
Property managers might become indifferent to who fills the rental property so long as someone is accruing a rent liability. By having it based on the collection, they are motivated to thoroughly vet and accept the best tenants.
Tenant Placement Fees
Tenant placement is one of a property manager's main tasks. Property managers sometimes charge a placement fee when they get a new tenant to sign a lease agreement.
Based on past experience interviewing property managers for my own properties, the fee might be anywhere between half a month and a full month's rent, or it may be a flat fee. This fee goes toward showings, screening, lease creation, move-in inspections, and other costs.
Some property managers give a full or partial refund if the renter is evicted or breaks the lease.
Vacancy Fees
While it may seem like a vacant property requires little oversight, this isn't true. A property manager needs to visit rentals frequently to ensure everything is in order.
For example, they may need to check if a pipe has burst, squatters have moved in, or a thief has broken a window. Vacancy fees may be a small flat rate or equal to one month's rent.
In my experience, vacancy fees are uncommon, so if it's a requirement for the property management company you want to use, have the contract include how these fees will be used.
Maintenance Fees
Maintenance fees only ensure a team is on call around the clock to handle repairs. You still need to pay for the repairs.
A property management company sometimes uses its in-house team, which are usually full-time employees. The company has to pay for licensing, insurance, and more.
These costs add up as additional charges for you compared to hiring your own contractors. Still, you're paying extra for the convenience of not finding contractors yourself when issues arise.
My advice is to find out ahead of time if you are charged for trips that are false alarms and if prices are the same or higher during holidays.
Marketing Fees
Not all property managers charge a marketing fee, but some do. Usually, a marketing fee is only charged when there is no leasing fee, or these fees are combined.
Have your contract include how much a property management company will spend on your advertising and what free options they will use.
The advertising fee is often used to promote listings on social media and pay for premium listings on rental property listing websites. They may also choose to advertise in local publications.
Eviction Fees
Ifa tenant needs to be evicted, large property management companies have the capacity to handle the entire process for you. A smaller property management company might need to contract the work to a law firm.
Eviction fees are fixed-rate, usually a few hundred dollars, plus any applicable legal fees. Some property management companies include coverage for eviction fees in monthly payments.
Early Termination Fees
If you break the property management contract for any reason other than the property manager not performing contractual duties, expect to pay a termination fee.
These fees vary widely, so make sure to check your contract. The management company might charge you for a month of lost income.
This is a common fee and could help prevent the situation from escalating to a lawsuit  for breaching the contract.
Several factors affect the magnitude of these fees, such as:
Scope of work: The services you require from a property manager will affect the fees you're charged. For example,maintenance requests may require  the property manager to hire contractors. . Alternatively, you may have an online system for tenants to send messages to workers you hired. The latter service warrants a significantly lower fee
Property condition: Generally speaking, newly renovated properties require less maintenance than older buildings. Keep this in mind when selecting properties to rent. Older buildings may require less money upfront but can be more expensive over time.
Property location: Typically, the more expensive the city or area, the higher the property management fees. When tenants are paying high rent prices, the management fees reflect that. It typically costs less when you hire a property manager for areas where rent is low.
Property type: Monthly management fees vary depending on the property type. For example, a commercial property with 10 or more units may be charged 4% to 7% of the gross monthly rent. Comparatively, a small residential property might pay 10% or higher.
Related: Security Deposit Law in New Jersey
Screening Process Might Not Be Thorough
While having your tenant screening done for you is a significant perk, you might get a property manager who doesn't use a screening service or has low standards for accepting applications.
It's essential your property manager knows the red flags to avoid when considering potential tenants.
The opposite can also be true. A property manager might be extremely strict to the extent that  you have vacant properties tenants don't want to live in.
When you hire a property management company, make sure to ask what background and credit checks they use to vet tenants.
Related: How to Run a Background Check for Rental Property
Less Control Over Day-to-Day Decisions
While some property owners like to be hands-off with rentals, others prefer to have some control over operations. If you want to make critical decisions about your rental properties, using a property management company might not be for you.
You would have limited control over rent prices, tenant screening, maintenance costs, and other property management decisions.
How to Hire a Property Manager
---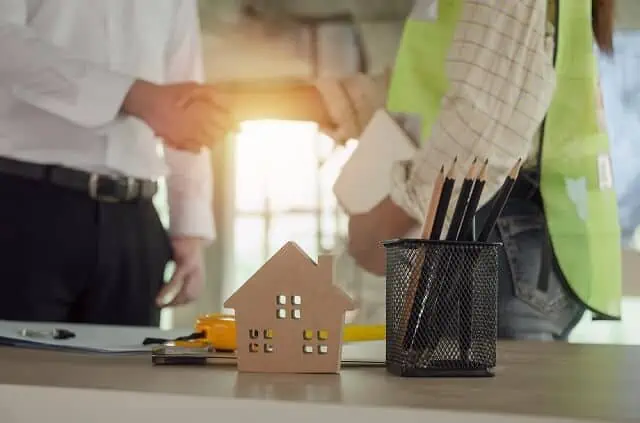 Cast a Wide Net Online
Consider performing a Google Search and using rating sites like Yelp, Angie's List, or some equivalent service where current and former clients can leave reviews.
The Institute of Real Estate Management's Membership Directory can also be an excellent place to search for certified property managers.
Ask Fellow Rental Property Owners for a Referral
If you're a real estate investor and know others in the rental industry, consider contacting another rental property owner or two to solicit any recommendations they may have. A personal referral is often your best source of finding the right property management services for your rental investment.
Regardless of how you find property management companies, contact more than one and compare services. Finding a good property manager is just as important as the steps you take to find good tenants.
Considerations to Keep in Mind When Choosing a Property Manager
Keep these important considerations in mind when contacting property management firms:
How many units does the property management company currently handle? If they already have too many properties on their roster, they might not be able to give your property the appropriate attention it deserves.
Smaller companies might cost more, but they can provide individualized attention.
Ask about their tenant screening process. An experienced property manager who delivers good results should rely on robust screening tools like credit checks, criminal records, and eviction reports to conduct comprehensive tenant screening.
Make sure property management companies or independent managers conduct routine inspections as part of the lease agreement terms if allowed in accordance with state or local allows.
Discuss the fee structure in full detail to avoid unexpected charges.
Note that if you break a contract with a property manager, you will likely have to pay a termination fee or risk being sued.
Do You Need a Property Manager?
---
Many real estate investors who hire a property manager find it worth paying monthly fees. By keeping your occupancy levels high, fixing maintenance issues before they escalate, and more,  property managers can save you time and money in the long run.
However, not every investment property situation requires a property manager.
If you can't decide whether you should hire a property manager, ask yourself the following questions:
How many investment properties do I need managed?
If you're renting out just a single property, then you might not need a property manager. Managing multiple properties takes more work, so you may want to hire a property manager.
Note that if you just have one property now, but plan to expand soon, it may be strategic to sign up with a property management company sooner rather than later.
Do you live near your rental property or properties?
If you're close to the space you're renting, you may not need to look into property managers. Managing rental properties in another city or state isn't realistic for urgent matters. If the property isn't nearby, you'll want to hire a property manager.
Do I want this to be a passive investment or do I want more control over decisions?
If control is important, a property management company might not be for you. People who want to be hands-off should research property managers in the local area.
Be realistic about how much time you have. Even if you might enjoy controlling operations, your time may be too limited to accomplish every task. If you have a day job outside of being a landlord, you may need more help than you realize.
Am I going to invest in any property management software?
If there are just one or two tasks you want assistance with, you might just need some software to help you out.
Hemlane is just one example of a comprehensive property management software that can handle many of your necessary tasks, such as listing properties, credit/background checks, rent collection, financial organization, and more. However, if you want a full service to handle everything for you, you likely need to hire a property manager.
Your answers to the questions above should give you a good idea about whether or not property managers are a good fit for your rental investment.