If you're raising a teenager, the most important thing to remember is that their financial future will be greatly influenced by how they manage their money today. That's a challenge to overcome–financial responsibility historically hasn't been a top priority for teenagers.
Teenagers can have rapidly changing priorities for how they spend their time, and inevitably, how they spend their money. They face inherently different situations than kids or adults and carry different responsibilities.
Typically, the first time money management for many teenagers comes up is right around when a teen's income from a job comes into the picture–and with that, the ability to make some of their own choices on how to spend it.
Though, depending on their responsibilities, it might be better if they don't spend all of their income–it might be best to have them shoulder a couple small adult expenses to teach them money management from an early age.
This should build sustainable expectations for what life will be like after school, when they must begin to make their own financial decisions.
Your aim should be to teach your teens how to think about their financial goals, and to understand how saving and spending now can help achieve them.
It won't be easy for them to keep the long term in mind, but we'll teach you several financial planning and advice tips for teenagers that will compound over time.
Read on as we discuss some of the different ways you can teach your teenager to save and spend wisely, building habits that will ensure them a secure financial future!
What is Money Management?
---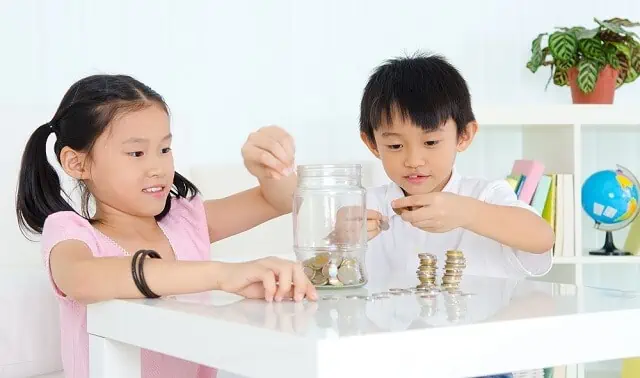 Money management is a series of decisions you make about how to spend, save, invest and generally use money. It's also a way of thinking about your future finances.
It can be as simple as:
But it could also involve major life decisions like:
Choosing between attending an expensive four-year college versus a cheaper two-year community school
Buying a home instead of renting
Choosing to buy a car versus riding public transportation
Money management involves understanding the value of money, how to earn it and what you want in life–then making decisions that will help you get to where you want to go.
Why is Teenage Money Management Different?
---
Clear goal-setting and follow-up are always top priorities for anyone trying to be responsible with their money. But they're both more challenging when it comes to teenage money management.
Teenagers often go through emotional, psychological and financial changes. As a result, they can make impulsive decisions about the timing of their goals, how they reach them and even whether they still care about them.
One way to help your teen stick with and achieve their goals is to break them down into categories, which makes them more digestible. For example, goals for teenagers might include:
Saving money: It's probably not realistic for a teenager to save up $20,000 by age 18 or even 25. However, convincing them to save just one dollar per day early on can make a big difference in their saving habits as the years roll by.
Spending money: Money management for teenagers is all about balancing wants and needs. If they spend too much on what they want, they won't be able to afford their needs. Thus, it's important to help your teen align their spending with their goals.
Investing money: It might be tempting to skip this step, as it's more difficult and often involves much longer-term goals that are difficult for a teen to commit to. But teaching your teenager the first step on how to invest money is a vital step toward money-management success. Consider helping your teenager open a brokerage account of their own. Many free stock investing apps have slashed barriers to entry to almost nothing, making it easier for teenagers to learn how to invest money than ever before.
Giving money: Teenagers can start giving back by donating to their favorite charities or volunteering in some capacity every month. Select a charity that aligns with their interests and ensure they give a fixed amount each month or year.
Financial goals are achieved by saving up until the cost of something can be purchased in one lump sum. Consider setting three goals:
A short-term goal for a specific purchase
A medium-term goal for a purchase they intend to make in the coming two to three years
A long-term goal such as contributing to a retirement account (if they have a job) or a college fund
It's also important to establish clear steps on how you will achieve them. This helps with teenage money management because it makes the goal achievable, which in turn will better motivate your teen to work toward that goal.
Financial Planning and Advice for Teenagers
---
Managing money as a teenager is difficult because it's likely the first time they've been given this level of financial responsibility.
Therefore, the following steps will be useful for alignment between parent and teenager.
How to Manage Your Money as a Teenager
→ Establish and Manage Your Income
---
By the time your child becomes a teenager, they're going to be legally entitled to work for someone and earn an income in most states.
But your teenager must learn to use this newfound income wisely.
If you want your teen's money to last a certain amount of time, then help your teen establish a plan for managing incoming funds (e.g., from a job, gifts, etc.) and expenses (e.g., cell phone, gas for a car, entertainment and events with friends).
If they've worked all summer but won't make any more money once they return to school for the upcoming semester, show them how to take the amount they currently have and divide it evenly over the coming semester's months.
They might receive money through gifts around the holidays or a birthday, allowing them to top up their balance. Make sure you show them how to live on a budget, and how to update that budget as different needs and financial windfalls present themselves.
Perhaps your teen wants to attend a concert next month. Show her how reducing spending in other areas leading up to the concert will allow her to stretch her money so she can afford to buy a ticket.
If she deftly handles all her current obligations (such as school and extracurriculars), encourage her to get a part-time job to earn some extra money she can put toward those tickets.
Another lesson you can teach is about Uncle Sam. Namely, remind your teenager to do the math based on the net (after-tax) wages that get deposited into their bank account each pay period, not their gross (pre-tax) wages.
And tell your teenager they'll have to account for not just the price of their purchase, but any applicable sales taxes.
While eventually you'll want your teenager to be financially independent, you'll want to start by being heavily in the loop. You'll want to regularly know how much money they've earned or spent so you can ensure they're staying on top of their money management path.
Remember: Earning an income represents your teenager's first step toward financial independence, but it also carries responsibility for how to manage it wisely.
→ Create a Budget
---
The best way to keep track of your money is to create a budget in Excel or use a budgeting app for teens (discussed more in the Teenage Money Management Apps section below).
Provide your teenager with these steps for creating a budget:
List all monthly income sources in the first column(s).
Create new columns to show your income by week, pay period or month – whichever best aligns with the frequency of your biggest expenses. Depending on the number of jobs or sources of income you might have, you might need multiple columns.
List all monthly expenses in the subsequent column(s). These might include a cell phone plan, car insurance premiums, school trips, vacations and commuting costs (transit or gas), or entertainment with friends. If you want to save for future expenses, such as college or a car, include the monthly amount to be saved.
Your teenager and you should check on this budget every month, at a minimum.
Another teenage money management tip: Make sure they track their expenses over time to make sure they remain consistent and predictable. If they're not, you might need to more closely guide your child on keeping them under control.
Creating a budget and seeing it visually can allow greater understanding and control over where your money goes each month.
Ultimately, creating a budget is an excellent early step in teenage money management because it allows them to visualize their finances.
By seeing it in black and white (or colors, depending on a budgeting app they use), your teenager can have a clearer sense of their money picture.
→ Align on Money Rules
---
When your teenager first starts to earn money, you'll need to have several important conversations with them about money rules, money responsibilities and money boundaries.
Some money rules to consider:
Establish spending thresholds for your teens: By creating these quick speed bumps, you can protect your teens against large impulse buys.
Categories of items they can buy: Narrow down what they can and cannot buy. These categories exist whether it's their money or not.
Create saving rules: You should make sure your teen understands the importance of thrift and saving toward goals. Have them use their income as a means to earn something they want or need in the near-term (< 5 years).
Investing money rules: Likewise, you should work with your teen to lay down rules for allocating a certain amount of money toward investing goals. This will ensure some money gets placed aside to grow for long-term needs like a home, car, wedding, retirement or another major purchase many years in the future
These conversations will help to set expectations for your teenager's earnings so they can understand expenses and how to set up a budget.
Greenlight App – A Tool to Align on Money Rules
---

Available: Sign up here
Price: Free 1-month trial, $4.99/month after
A great all-in-one financial app to help with these money rules is Greenlight. The money app allows parents to have discussions with their teen around these money rules, and to set restrictions on all money decisions.
Specifically, Greenlight allows parents to:
Approve specific retailers for purchases on the Greenlight debit card
Set spending limits
Restrict card purchases to a certain dollar amount per day, week or month
Approve and decline daily transactions on the app
Block ATM withdrawals unless pre-approved
Use it as an investing app for beginners to invest in the stock market together through a custodial account
Consider using this teenage financial planning and management tool by opening your account and starting a free 1-month trial to learn more about the service.
Read more in our Greenlight Card review.
Best Debit Card for Kids
Greenlight | The Investing App and Prepaid Card for Kids
Core: $4.99/mo. Max: $9.98/mo. Infinity: $14.98/mo. (Each account supports up to 5 children.)
Greenlight offers flexible parental controls for each child and real-time notifications of each transaction.
Greenlight is the only debit card letting you choose the exact stores where kids can spend on the card.
Parents can use this app to teach them how to invest with a brokerage account through Greenlight Max and Greenlight Infinity plans.
Unlike many apps that simply provide features and controls, Greenlight is also designed to spark discussions with children about spending, investing, and more, fostering more education.
Pros:
Best-in-class parental controls (can prohibit specific stores)

Can add brokerage account to invest in stocks

Intuitive Parent + Kid apps

Competitive cash back & interest rates

Parent-Paid Interest
Cons:
High price points

No cash reload options

No parent / child lending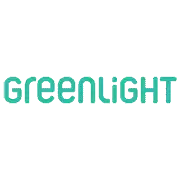 Related: Best Greenlight Alternatives [Debit Cards for Kids & Teens]
→ Set Up a Bank Account for Teens
---
Once your child becomes a teenager, you'll want to get them a bank account. The piggy jar might evoke fond memories, but it doesn't accept Direct Deposit or cash checks.
If you want to set up a bank account for teens, you have plenty of options. You can use a custodial bank. You can use an account associated with your own bank to make transferring money to their account easier.
You can also consider using an online-only account like Greenlight as mentioned above, or even a free Axos High-Yield Savings Account. The latter allows for easy transfers to external accounts and is how my wife and I manage our money.
Other decisions you'll want to consider before setting up a checking account for teens:
Will you only open a checking account with a debit card, or also a savings account?
Will the bank account also come with a debit card? Will it be a prepaid debit card? Have a look at the best debit cards teens
Will the debit card have overdraft protection?
Will you add your teenager as an authorized user on your own credit card?
How will money transfer between accounts (if at all)?
→ Track Finances to Spend Money Wisely
---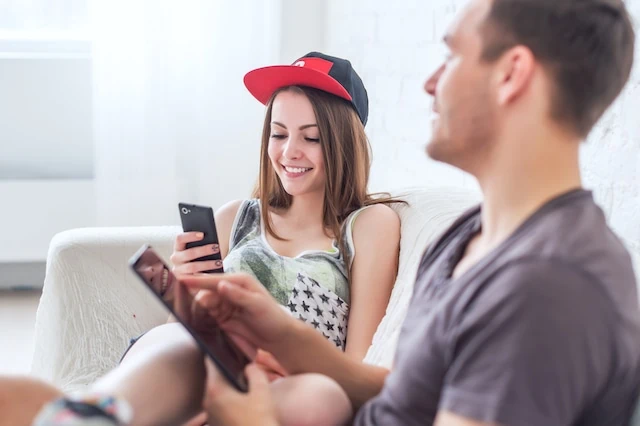 Now that your teen has established an income, created a budget, aligned on money rules and set up a banking solution, it's time for them to track their finances in the wild. Doing so keeps them engaged, giving you both greater confidence about making informed financial decisions.
As famous business consultant Peter Drucker says, "If you can't measure it, you can't manage it." Drucker, who is widely credited as the thought leader behind modern business management practices, advised companies to rely on data to make decisions.
Yes, some people have great intuition about how to do things right, but everyone can use data to learn more and improve.
And the very same thing applies to teens (or anyone!) and tracking their expenses. Here's how teens can track their money:
Review account activity. First, your teen and you will want to review all account activity for the past month. Some people prefer a weekly budget, but most people budget monthly since this aligns better with common living expenses such as rent or a phone bill. Add into this any cash expenses or earnings. Combined, this will create a complete picture of your monthly cash flow. (Or said plainly: what money is coming in and what money is going out.)
Categorize your expenses. Put all purchases made during the month into groups. Doing so will allow you to understand where your money goes. Money leaving your account generally falls into one of three categories: necessities, luxuries or savings. You can also look at expenses as fixed (the same from month to month) or variable (changes from month to month).
Manage your expenses. Fixed expenses such as your rent, phone bill or debt payments tend to remain stable month-to-month. These are more difficult to reduce without making lifestyle changes such as downsizing or going without. Variable expenses–think eating at a restaurant, buying another pair of shoes or traveling out of state–are less "need" and more "want." If you're trying to save toward a goal and need to find money in your budget, you probably can find some savings by cutting back on your variable expenses.
Save money for goals (and for a rainy day). Whatever's left each month of your income after you pay for your expenses is savings. It's important to make room in your budget to save money not just for your goals, but also for a "rainy day"—another way of saying an emergency that requires money to fix. You never want to find yourself short on cash when an unexpected expense crops up.
Thankfully, all of your money needs can be tracked conveniently from your phone through the use of budgeting apps. These on-the-go solutions can make money management more accessible, though they sometimes might require a little legwork.
For instance, some apps require you to log transactions manually. (For teens, Greenlight is one option to consider. It has appealing benefits such as a prepaid debit card with savings goals, expense tracking for purchases made on the card, and joint account management.)
What Types of Expenses Will Teenagers Have?
---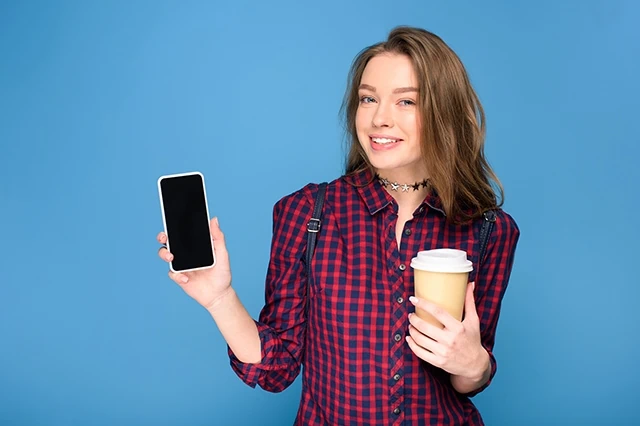 Teenagers will have a number of competing priorities for their newfound cash. So it's important to have them create a list of things to save up for so they can learn to balance short-term wants and long-term needs.
Some common types of expenses teenagers will encounter include:
Car insurance deductibles for accidents
Car insurance premiums
Cell phone plans
Clothing
College expenses
Entertainment (it's important to balance the costs of these types of expenses with a person's income)
Extracurricular activities
Food
Gasoline
Gifts for holidays
Hair care
High school sporting events
Makeup supplies
Online game subscriptions (e.g., Microsoft Rewards)
Prom photos
Public transit fares
School trips
Traveling abroad
Vacations
Video games
Weekend/summer road trips
Parents and teenagers should also talk to their teen about how everyone should have an emergency fund as the most immediate goal.
While not every teen will face a financial emergency and not have the support of their family, developing the habit of having a dedicated amount of funds to protect against financial hardship is something worthwhile for them to have when they're on their own.
Adding this line item to your teen's budget early on will allow your teen to build up cash reserves quickly and ensure an emergency fund is always top of mind.
5 Teenage Money Management Apps
1. Greenlight
---

Available: Sign up here
Price: Free 1-month trial, $4.99/mo after
Greenlight is a powerful app for managing your kids' spending, teaching them financial lessons and helping them develop financial literacy.
The app aims to put money in a controlled environment for parents and children to discuss it openly and build lifelong financial skills from an early age.
Best Debit Card for Kids
Greenlight | The Investing App and Prepaid Card for Kids
Core: $4.99/mo. Max: $9.98/mo. Infinity: $14.98/mo. (Each account supports up to 5 children.)
Greenlight offers flexible parental controls for each child and real-time notifications of each transaction.
Greenlight is the only debit card letting you choose the exact stores where kids can spend on the card.
Parents can use this app to teach them how to invest with a brokerage account through Greenlight Max and Greenlight Infinity plans.
Unlike many apps that simply provide features and controls, Greenlight is also designed to spark discussions with children about spending, investing, and more, fostering more education.
Pros:
Best-in-class parental controls (can prohibit specific stores)

Can add brokerage account to invest in stocks

Intuitive Parent + Kid apps

Competitive cash back & interest rates

Parent-Paid Interest
Cons:
High price points

No cash reload options

No parent / child lending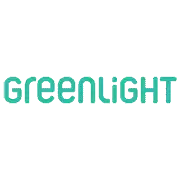 Related: 13 Best Allowance and Chore Apps for Kids [Easier Family Life]
2. Copper Card
---

Available: Sign up here
Price: 30 days free. Copper: $4.95/mo. and Copper + Invest: $7.95/mo.
Copper Banking was founded on the belief that kids and teens should have equal access to financial education and should be empowered to learn by doing. Now, the company is on a mission to help children gain real-world experience by giving them access to their money in a way that traditional banks can't.
The Copper app and debit card teaches your child how to make smart financial decisions by creating a platform where parents and their kids can connect. With the Copper app, you get easy snapshots of your accounts. And with the Copper Debit Card, it's easy to shop in-store or online, including with Apple Pay or Google Pay.
Plus, users get exclusive access to engaging advice curated by a team of financial literacy experts who provide tips on how to take control of their financial future.
Copper Banking Features:
Send/Request: Kids and parents can easily send and receive money all at the touch of a button.
Spend: Spend using Apple or Google Pay, or using the Copper Debit Card.
Withdraw: Access your money from more than 55,000 fee-free ATMs.
Monitor: Get a snapshot of all your child's spending in an easy-to-read dashboard.
Save: Gain quick snapshots of your kid's savings and helpful tips on how to save even more. Set up savings buckets and save for the things that you want.
Learn: With the help of Copper's team of financial literacy experts, gain bite-sized tips on how you can maximize your money and prepare yourself for your financial future.
The basic Copper account includes the above banking features. With Copper + Invest, your child also gets access to automatically curated smart portfolios built with their preferences in mind. Your child is given a questionnaire that helps Copper determine a portfolio based on their age, income, net worth, investment objective(s) and investment horizon. Copper then recommends one of three ETF portfolios—Moderately Aggressive, Aggressive, and Extra Aggressive—made up of thousands of stocks. Parents can review the portfolio to ensure it matches with not just your child's preferences, but your family's. (Portfolios can be changed later on by accessing the Support chat.)
Your child can begin investing for as little as $1, then add more contributions down the road. Copper will automatically rebalance the portfolio as needed to make sure it always keeps up with your child's investment preferences.
Copper is available to kids 6 years and older.
Read more in our Copper Banking review.
Debit Card for Kids + Teens
Copper Banking | Banking Built for Kids
30 days free. Copper $4.95/mo. Copper + Invest: $7.95/mo.
Copper is the digital bank and debit card for teens built with the mission of creating a financially successful generation.
Send/Request:

Teens and parents can easily send and receive money all at the touch of a button.

Spend:

Pay with a digital wallet via Apple Pay or Google Pay or use the physical Copper Debit Card.

Monitor:

Get a snapshot of all your spending in an easy-to-read dashboard.

Save:

Gain quick snapshots of your savings and helpful tips on how you can save even more. Set up savings bucks and save for the things that you want.

Learn:

With the help of Copper's team of financial literacy experts, learn more about how to maximize your money and prepare yourself for your financial future.
Pros:
Allowance administration

Financial education resources

Network of 55,000-plus fee-free ATMs
Cons:
No chores tracking or assignment

No parental controls beyond notifications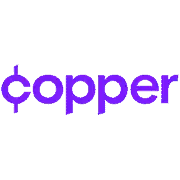 Related: Best Kid Debit Cards
3. GoHenry
---
Available: Sign up here
Price: 1 month free, then $3.99 per child/month
GoHenry is a banking app for minors that comes paired with a debit card. You have an online account which comes linked to individual accounts for each of your children.
You can manage all of the money held in each account through the company's app and online account portal.
Each child will receive their own GoHenry prepaid debit card for teens and family which comes paired with parental controls you can set for your children.
What's nice about GoHenry is it allows you to spend only the money available on the card, meaning you don't need to worry about costly overdraft fees or accruing debt.
You open a GoHenry account, receive your children's debit cards in the mail 7-8 business days later and set up an automatic weekly allowance transfer into your children's accounts.
You can set up one-off or weekly spending limits to keep your children's spending in check. You can also block/unblock the card as needed, as well as choose the stores where your kids can shop.
With time, the controls provided by the app and the guidance you offer can help your kids to earn, save, spend and give with good money habits.
Learn more by reading our GoHenry debit card for kids review.
Best Debit Card for Customer Service
GoHenry | Kids' Debit Card + Financial Education App
30 days free. Individual: $4.99/mo./child. Family: $9.98/mo. for up to 4 children.
A financial app and debit card designed to give young people ages 6-18 a bright financial future.
Kids can earn allowance, complete chores, set savings goals, give to charity, and bank with GoHenry.
Use the app to build a solid financial education.
Among the best customer service in kids' debit cards, offering everyday phone availability, email access, and social media engagement.
Pros:
Parental controls at store category level

Can implement chore and allowance system

Financial literacy resources

Customized card for $4.99
Cons:
High price point for multiple children

No paired investment account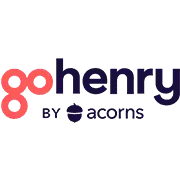 Related: GoHenry vs. Greenlight
4. Acorns Early ($20 Bonus)
---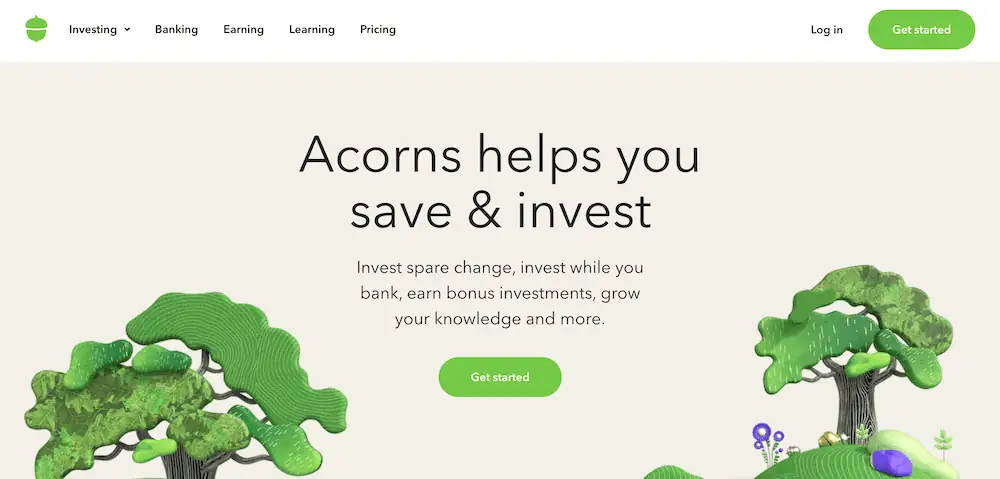 Available: Sign up here
Price: Acorns Premium: $9/mo. (Required for Acorns Early)
Acorns is a signature financial wellness and micro-investing app targeting younger generations first starting on their financial journey. The app's "Round-Ups" feature allows users to leverage their routine purchases to grow their investment account balances over time.
The service comes with an investment account, bank account, debit card and even custodial and retirement accounts, depending on the plan selected.
On the one hand, you can only invest in low-cost index funds; fortunately these are some of the best investments for teenagers who are learning how to invest money. By limiting your child only to these types of investment vehicles, you can avoid worrying about what questionable stock picks your teen might find online.
This app's simplicity and powerful impact on improving people's financial capabilities has converted millions of younger generations to users. It continues to power ahead, with thousands more joining by the day.
Learn more in our Acorns review.
Micro-Investing App
Acorns | Invest, Earn, Grow, Spend, Later
Personal: $3/mo. Personal Plus: $5/mo. Premium: $9/mo.
In under 5 minutes, Acorns allows you to get investment accounts for you and your family, plus retirement, checking, ways to earn more money, and grow your knowledge.
Famous for investing spare change automatically through Round-ups, this all-in-one financial app helps younger generations start investing earlier.
Invest in expert-built portfolios made up of diversified ETFs.
New Premium tier includes perks such as live Q&As with financial experts, a 50% match on Acorns Earn rewards (up to $200/mo.), $10,000 in life insurance, and the ability to pick individual stocks for their portfolios.
Special offer: Get $20 to start*.
Pros:
Robo-advisor with affordable fees (on larger portfolios)

Fixed fee model

Round-ups

FDIC/SIPC insurance
Cons:
High fixed fees for small balances

Limited investment selections

Must subscribe to Premium for any self-directed investing options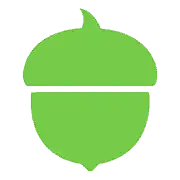 * Must set up recurring investments and make your first successful recurring investment ($5 minimum) to receive bonus. Bonus will be awarded within 10 days of following month.
Related:
5. Current
---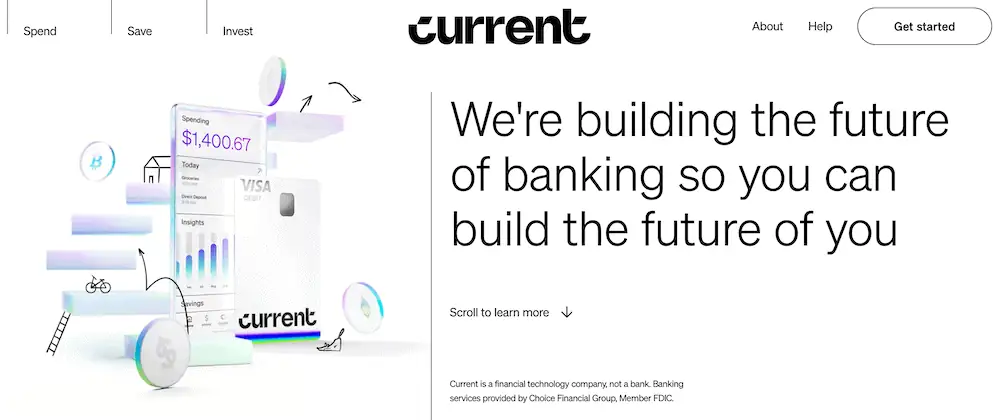 Current is a banking app designed for all families. The Current app allows you to track your teen's spending in real-time, set limits on how much they can spend, and even block specific merchants.
You also get the peace of mind that comes with knowing their money is safe because it's not cash. Plus, the company doesn't charge any fees or interest for student accounts so there are no surprises when bills arrive.
Current helps parents teach teens financial responsibility while giving them a way to learn without having cash around the house and all its temptations.
That means less worry for both parents and kids! With Current, your teenager will be able to do everything from paying friends back to buying groceries at the store–all safely with only her phone!
And teens will have the opportunity to learn financial responsibility and budgeting from an early age. This will allow them to grow their savings and move one step closer to financial independence.
Read more in our Current review.
Great No-Monthly-Fee Teen Card
Current Teen | Banking for All
Free. (No monthly fees. Parent account required.)
Current is a financial technology platform that lets teens enjoy not just traditional banking basics, but numerous features meant to simplify spending, streamline saving, and set them on the path toward more organized finances.
Teens can spend with the Current Visa debit card, which allows them to purchase in-store and online, as well as withdraw money fee-free from more than 40,000 in-network Allpoint ATMs.
Current Teen Accounts also come with Savings Pods, which earn 0.25% APY and allow you to round up purchases (overages are funneled into your savings).
Parents can monitor their kids' spending, adjust maximum ATM withdrawal and spending limits, and even toggle spending categories (and the Current debit card itself) on and off.
Parents can also automate allowance payments, pay for chores, instantly transfer money to their teens, and more.
Pros:
Free account (no monthly maintenance fees)

Good parental controls

Fee-free ATMs

Cash reloads

Gas hold deposits

24/7 email and live-chat support
Cons:
No direct deposit

No paired investment account

No card customization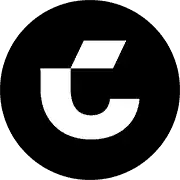 Personal Finance for High School Students
---
Personal finance has increasingly become a hot topic for teenagers and many schools have begun teaching it in a formal way.
You can take it to a more individualized level by not just letting school be where your teenagers learn how to practice personal finance skills.
Getting a first job, creating a budget, setting goals and priorities, establishing bank accounts and investment accounts for kids as well as tracking how they all perform become a core part of managing money wisely.
Consider using some of the teenage money management apps above to aid in this effort. Having everything organized and agreed to at the start will make the entire process far easier to handle and offer fewer surprises.