Some potential tenants decide not to provide a Social Security number (SSN) for a rental application. Others may not have a Social Security number if they are an employee on a work visa, a foreign exchange student, or have another reason.
While it's common for landlords to ask for an applicant's Social Security number, it's not always necessary.
Let's go over what you can and can't do as part of your screening if prospective tenants don't have a Social Security number or refuse to add it to rental applications. This article will also discuss the best services for tenant screening.
Do You Need a Social Security Number to Screen Tenants?
---
No, you do not need a Social Security number to screen tenants. You will need to collect some basic information, such as a full name, date of birth, and current address.
Tenants must provide written permission to use their information for screening purposes. The rental application should outline the specific information in the screening report, such as a credit check or background check.
When screening tenants for my own properties, I never ask for Social Security numbers as the service I use, SmartMove, doesn't require them to run a background check.
Can You Screen Tenants Without a Social Security Number?
---
Yes, you can get credit information, criminal records, and eviction reports, all without a tenant's Social Security number.
Some landlords still ask for an applicant's SSN, but it isn't necessary anymore. Potential tenants may be reluctant to share their Social Security number with a landlord on digital or paper applications. As a result, they might prefer to provide information directly to screening services.
How to Run Tenant Screening Without Social Security Number Information
---
Below, we cover some of the best ways to screen tenants for rental property.
1. SmartMove
---
TransUnion SmartMove makes it simple to screen tenants, and it's trusted by millions of landlords.
Rental applicants provide their personal information to SmartMove for screening reports sent to the landlord. SmartMove reports include:
ResidentScore 2.0 (meant to predict rental eviction risks better than credit scores)
Criminal report (checks millions of state and national criminal records)
Eviction report (checks every state plus Washington D.C.)
Income Insights (shows which applicants need additional income verification and who is good to go)
A SmartMove membership is free and uses a pay-as-you-go method where you only pay for the reports you request. You can pay the screening costs or pass them on to prospective tenants.
Related: Best Banks for Real Estate Investors + Landlords
2. Avail
---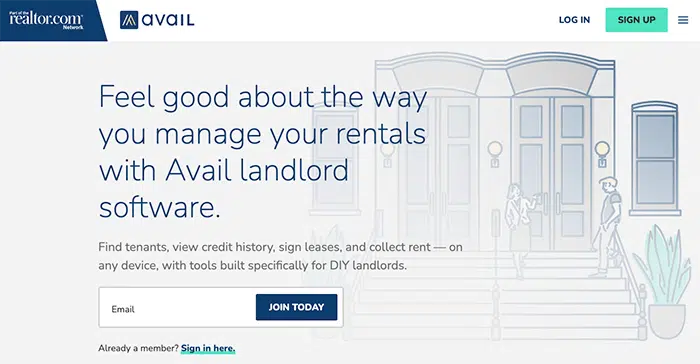 Avail offers a variety of valuable services for landlords, including comprehensive tenant screening.
The software provides TransUnion credit reports, eviction histories, credit checks, and more. You choose which screening reports to request from your potential tenants.
Some landlords just want a Renter Profile with employment history, rental history, and income verification. Others use Credit Plus, which includes this information as well as a full credit report (credit score and credit history) and adverse items.
A Full Screening provides all of that and adds on nationwide criminal reports, terror lists, sex offender lists, and eviction reports (cross-referenced from all 50 states).
It's up to the landlord to pay the screening fees (prices vary by state) or pass them on to the applicants.
Prospective tenants authorize the request and securely enter their Social Security number and other sensitive information. These are just soft inquiries for credit information that won't negatively affect a tenant's credit score like a hard inquiry for a loan might.
Avail has a free tier for tenant screening that also helps with syndicating property listings, state-specific leases, online rent payments, streamlining maintenance requests, and more.
Related: Best Online Rent Payment Systems + Tools
3. Hemlane
---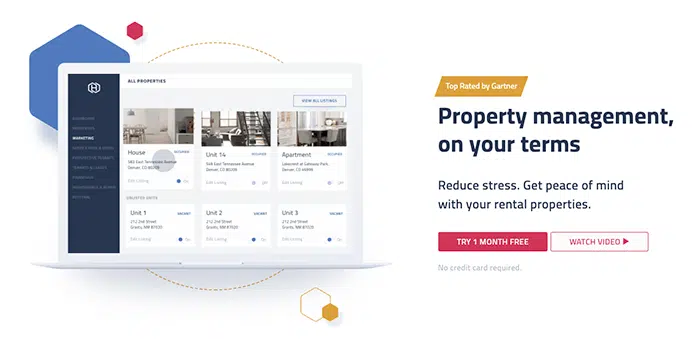 Hemlane gives you a comprehensive credit report, background check, and a recommendation as to whether you should accept an applicant or not.
The credit report includes a credit score, tradelines, public records, and bankruptcies. All of the information is also sent to the prospective tenant so they know exactly what was shared. The credit check doesn't impact credit scores.
The background check looks through the nationwide eviction database, sex offender registry list, and criminal records databases. If there are any negative records, you can see more information, such as court case details.
Hemlane emails you if an applicant doesn't meet all of your qualifications and, following the screening process, recommends whether or not you should accept the prospective renter.
In addition to screening services, Hemlane can help with advertising, leases, online rent payments, maintenance requests, and more.
Hemlane pricing starts at $30 per month and varies based on the features landlords or property managers want and the number of units.
Related: Best Rental Property Accounting Software Options
4. RentRedi
---
RentRedi's screening practices include full credit reports, eviction reports, and criminal records. The software uses TransUnion credit checks, which come with a ResidentScore to help predict evictions.
The eviction report is subject to the Fair Credit Reporting Act and checks 27 million eviction records. The criminal report goes over 370 million criminal records and supplies comprehensive information.
All of the screening is free for the landlord or property manager. The potential tenant pays $35 for the background check.
The landlord can choose to turn on automatic screening requests for a rental application or manually request tenant screening after looking over applications.
RentRedi offers far more than tenant screening. Other features include rental property accounting, rent collection, maintenance requests, leases, tenant communication tools, and more.
RentRedi subscriptions start as low as $9 per month for users who pay annually.
Related: Best Property Management Software for Landlords
Is a Social Security Number Required for a Credit Check?
---
Credit bureaus typically require a valid Social Security number for a credit report. While landlords can technically order the report, the usual response is "no report available".
However, you can still learn about an applicant's financial history with a bankruptcy, lien, and judgment search. It won't show you a full credit card payment history, but it's considered less important.
Furthermore, you can ask your tenants for other financial information, such as bank statements, tax returns, and proof of income.
You also have the option of asking a potential tenant to get their own credit report and share it with you. Depending on the state, you may or may not be required to accept credit reports your applicants ordered on their own.
Related: How to Negotiate Medical Bills in Collections
Can You Use an ITIN for a Background Check?
---
You don't need access to a prospective tenant's Social Security number to run a background check. In most cases, an applicant can give their Social Security number directly to a screening company for this report.
Some credit bureaus can run a background check with an individual tax identification number (ITIN), which is issued for tax purposes.
Do Background Checks Show Social Security Numbers?
---
Criminal records aren't tied to Social Security numbers. Background checks use a potential tenant's information to search for records by name, date of birth, and address.
Keep in mind that background checks without a Social Security number only search for records using the applicant's current name. If they are married, any criminal charges under their maiden name may not show up.
What Background Check Do Most Landlords Use?
---
There are several services for screening tenants, but many landlords rely on information provided by the major three credit bureaus, which include:
TransUnion
Equifax
Experian
Each credit bureau has a slightly different algorithm for a credit report. However, all collect roughly the same data and assign credit scores.
Can Tenants Refuse to Give Social Security Numbers?
---
Tenants have the right to ask why a rental application requires a Social Security number and what it will be used for.
Identity theft is a common concern, so landlords shouldn't ask for Social Security numbers out of habit. The rental application should include a legitimate reason for requesting a Social Security number, such as using it for credit inquiries.
Tenants can always refuse to give out their Social Security number on a rental application. The tenant may instead offer to supply their own credit check.
Do Fair Housing Laws Prevent Landlords From Asking for Social Security Numbers?
---
Most states let landlords require prospective renters to provide a Social Security number as long as there is proof the information is kept private. However, some states forbid requiring an SSN on the application for renting.
You shouldn't deny a rental application solely because tenants can't authorize screening reports without providing a Social Security number. There are other ways to screen tenants.
One reason some landlords ask for a Social Security number is as proof of citizenship.
The Federal Fair Housing Act allows you to ask a rental applicant for proof of U.S. citizenship. But if you ask one applicant for this proof, it must be something you ask of all other applicants. You can't change the rules based on whose citizenship you doubt.
Note that these criteria can vary by location, so make sure to check state and local laws.
Related: