Webull is a commission-free investing app that has become increasingly popular in recent years. The free stock trading platform, which started in 2018, offers both taxable brokerage accounts and individual retirement accounts for those who are looking to diversify their investment portfolio.
Webull also offers web-based tools in the app to help analyze stocks, allowing self-directed traders the opportunity to trade with added insight into a number of different asset classes.
Webull includes an impressive suite of features that make it easy for investors at all levels and skill sets to execute trades without paying costly commissions or fees.
Webull helps traders place trades in stocks, ETF, options, ADRs and cryptocurrencies in a mobile-friendly environment. Users who expect the convenience of a smartphone app for handling their needs will be satisfied with Webull's platform.
To learn more about the service, continue reading our Webull review.
What is Webull?
---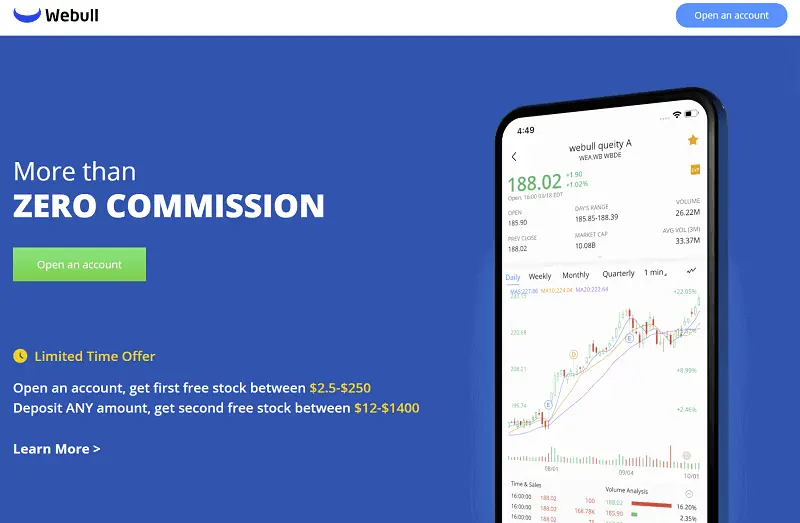 Webull is a stock trading app that launched in 2018. It is available on both iOS and Android devices, with a web platform that offers access to all of the features from any browser-enabled device.
Webull allows users to trade stocks, ETFs, options, ADRs and cryptocurrencies free of commissions, account maintenance charges and management fees. The service requires no account minimums.
The company appears to have used its late start into the online trading world to its advantage. Its taken notice of how much users enjoy the experience of apps like Robinhood and decided to create an appeal to casual and new investors.
The app relies on a clean interface, great mobile experience and a suite of investment research software to keep more than just these beginner investors engaged with the platform.
The full suite of products and offerings allows intermediate traders to partake in the app's capabilities, broadening its appeal to more than just beginning investors looking to learn how to invest.
What are the Key Features of Webull?
---

Webull offers a unique value proposition many other platforms fail to match.
→ Free Trades of Stocks, ETFs, Options, Cryptos and ADRs
Webull offers what has increasingly become standard fare in today's trading environment: free trading on most products.
In the race to the bottom for trading commissions, the app has offered an industry-matching product for stocks and ETFs.
Where it edges some competitors is its free trading of options contracts. Many other brokerages charge small trading commissions for their options contracts.
Webull also offers free cryptocurrency trading for as low as $1 amounts. That means the app will clear all trades in their supported cryptos if they meet or exceed at least $1 in value.
→ Good User Experience, Worthy of Advanced Traders and Suitable for Intermediate Traders
The app delivers an interesting market need that no other app seems to offer: a user experience able to meet the needs of advanced traders but also provide ample stock analysis and research tools to intermediate traders.
At the time of publication, no app addressed this unique market need. This broadens the appeal of the app to more users, providing a greater user base potential.
Of note, despite the at-first overwhelming display of financial information, technical indicators and other stock facts and figures, the app is easy to use, thanks in large part to the intuitive interface.
This understandable design allows Webull's user base to span from beginning and advanced trading levels, with options that are suitable for both types of traders.
→ Complimentary Level 2 Advance Subscription for First 3 Months, $1.99/mo Thereafter
The service provides complimentary access to Level 2 trading quotes when you open your account. These quotes provider a deeper understanding of market direction, pricing and sentiment.
While this feature appeals to intermediate and advanced investors, beginning traders can learn how to read the information and upskill themselves into a better understanding of this financial data.
→ Competitive Margin Trading Rates, Availability
Webull offers competitive margin trading rates, with no extra cost to margin account holders.
The rate tiers are slightly lower than many of its competitors and the service is available at no-cost to all Webull users who maintain an account balance of $2,000 or more.
Other services, like Robinhood, have higher rates but also charge for access on top of that fee.
As a note, this might just easily be seen as a drawback if used by an inexperienced investor unaware of the risks involved with margin trading.
Allow me to be clear: margin trading comes with significant risk – so much so that some brokers ban it outright because they see too high a chance for mismanagement by investors.
Before engaging in any form of margin trading strategy, make sure you fully understand what risks can come from this type of trading and how best to manage those risks prudently if engaged in such activity yourself.
Is Webull Good for Beginners?
---

Webull offers a very intriguing value to the market. It can work in the hands of almost any level of investing experience.
Some of the features might be beyond beginner investors, but it offers the ability to test your understanding with them in a free paper trading account.
This way, you can try trading with the available information without taking on any undue risk with your own money.
You can also trade penny stocks on Webull, another way for beginners to learn how to trade with minimal amounts of money at-risk.
The free trading commissions remove the low barrier to entry even further for trading small amounts of penny stocks.
In terms of web design and interface simplicity, it definitely seems like they've put some time into making this as user friendly as possible for new investors.
If you don't have much experience trading stocks before hand – that doesn't mean you don't still have room for improvement.
Should this not appeal to beginners, the app can still meet their needs by placing free trades in the offered securities.
Related: How to Research Stocks Before You Buy [How to Pick Stocks]
Pros and Cons of Webull
---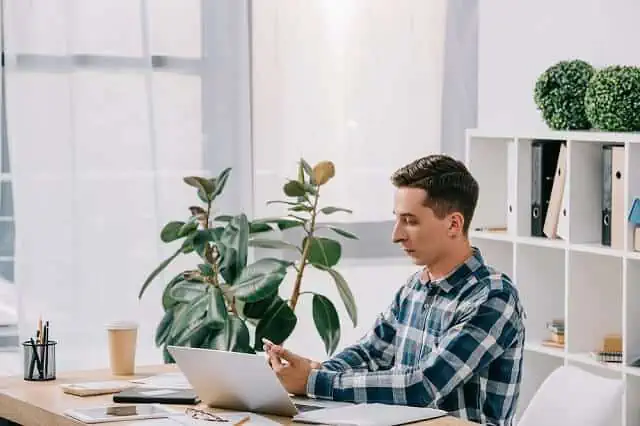 → Webull Pros
Free trades of stocks, ETFs, options, cryptos and ADRs
No account minimums
No account maintenance charges
No monthly or annual account fees
Offers intermediate-level trading analysis tools
Provides low-cost access to Level 2 NASDAQ quotes
Attractive signup promotion
Allows for instantaneous trading for initiated deposits while they clear
Margin loan access with attractive rates and low minimums ($2,000)
→ Webull Cons
Limited asset selection compared to other peers (e.g., individual bonds, mutual funds), presenting problems for IRA investors looking to diversify into multiple asset classes
No interest earned on uninvested cash balance, though low rates undercut this con temporarily
The educational content provided by the service underwhelms, either providing incomplete information or unclear explanations
What Types of Accounts Does Webull Offer?
---

Webull offers two types of investment accounts: individual brokerage accounts and individual retirement accounts.
→ Brokerage Accounts
For the individual brokerage accounts, Webull offers two subaccount types:
Cash accounts
Margin accounts
→ Retirement Accounts
Individual retirement accounts

Traditional IRA
Rollover IRA
Before opening an IRA, you must first have an individual brokerage account with Webull.
Is Webull Better than Robinhood?
---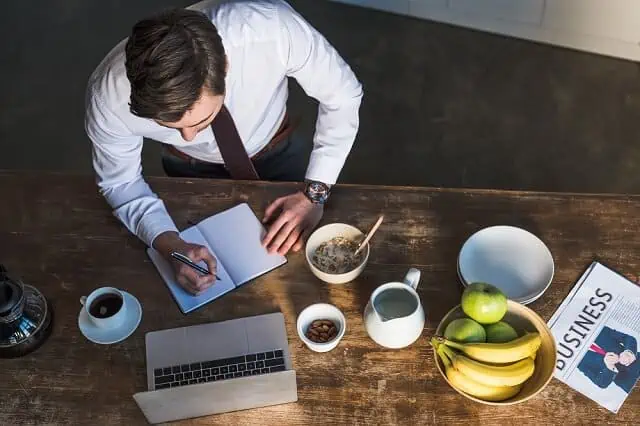 In a word: Yes. Webull offers a better experience than Robinhood simply for the more advanced trading tools, in-depth stock information and broader variety of trading options.
Webull is better than Robinhood because also contains an impressive cryptocurrency selection for both short-term traders as well as long-term investors interested in diversifying their portfolio with this emerging asset class.
Webull currently offers Bitcoin (BTC), Bitcoin Cash (BCH), Ethereum (ETH), Litecoin (LTC), Shiba Inu (SHIB), Dogecoin (DOGE), Zcash (ZEC) and Stella Lumens (XLM). The company plans to add additional cryptocurrencies over time.
As of November 2021, Robinhood allows you to trade BTC, BCH, Bitcoin SV, ETH, Ethereum Classic, LTC and DOGE.
Is Webull Legitimate and Trustworthy?
---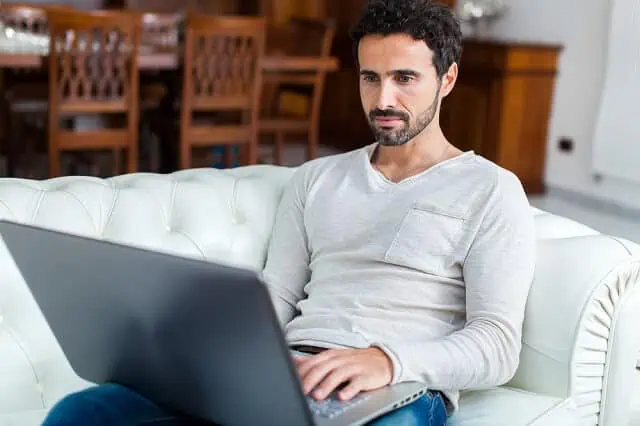 I personally invest with Webull and have done so over the last two years since I became aware of the app.
Frustrated by the lack of investing tools offered by Robinhood, I sought a better alternative for my investing needs.
I primarily invest through my retirement accounts held with places like Vanguard and T. Rowe Price, but I also choose to invest with apps like M1 Finance.
I feel comfortable with Webull holding my money and placing trades for me on exchanges. The app faced scrutiny during the GameStop stock mania in January and February 2021 for its inability to trade the stock as freely as investors would have liked.
Robinhood caught greater flak for this event because it temporarily suspended the ability of its investors to buy GameStop, only allowing them to buy.
Many other free stock apps followed suit because they needed to comply with regulations related to deposits held on account with their clearing houses, but Webull did not make the first step in this decision.
Regardless of that market episode, Webull acts as a legitimate and trustworthy app. The decisions made by the app have always been in the direction of offering a better user experience and set of functionality.
I enjoy investing with the self-directed micro-investing app for investments held outside of main retirement portfolios.
Can You Make Money on Webull?
---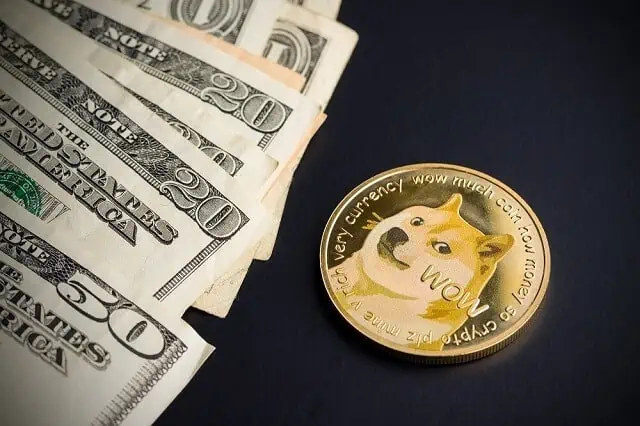 Webull allows users to invest in a number of different asset types, including stocks, ETFs, options, ADRs and cryptocurrencies. When you invest in appreciating assets, you can make money with Webull.
Likewise, you can short stocks on Webull, whereas Robinhood doesn't allow short selling.
When you make these trades, either long or short, and make gains, you save more money than you would have in the past because the app does not charge transaction fees or commissions.
Further, it offers a variety of investment vehicles and opportunities for you to hold in your portfolio. Because the app has an easy-to-use interface, diversifying your portfolio happens with relative ease.
The app offers stock news, the ability to track your investments and add money to your portfolio over time.
You can use the investment app to buy index funds, options, cryptocurrencies, or in individual stocks. Regarding this last asset class, you can use the best stock picking services that provide reputable stock advice for how you can grow your portfolio and possibly deliver alpha.
Regardless of your investment style, Webull offers the ability to make money.
Is Webull Really Free?
---

If you use the app for its core functionality: trading, you won't face expenses. Webull really is free. However, the company must assess SEC, FINRA and OCC fees equivalent to $5.10 for every $1,000,000 in sales proceeds on stocks and ETFs or $0.02 per trade ($0.01 for SEC and $0.01 for FINRA).
For options, Webull must also comply with trading fees from these regulatory agencies. Fees include:
transaction fee (minimum of $0.01/trade)
trading activity fee (minimum of $0.01/trade)
options regulatory fee ($0.0388 * number of contracts for buys and sales)
clearing fee ($0.045 * number of contracts, max of $55 per trade)
The app also offers a free web-based portfolio tracker that is easy for novices to use. You can set up a paper trading account for free to track all types of investments to see how they'd perform over time.
This can be a risk-free way to test trade strategies and see how your decisions would have performed without placing your own capital at risk.
Does Webull Offer Cryptocurrencies?
---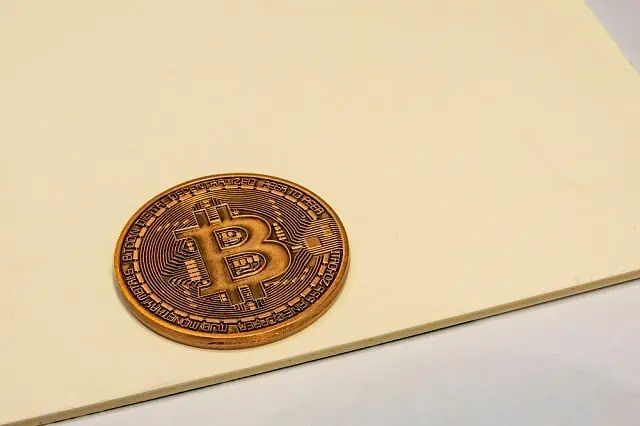 Webull offers cryptocurrency investing on its platform. It has the ability to trade popular cryptocurrencies like Bitcoin and Ethereum as well as a handful of others.
The platform allows you to trade with instant settlement so your funds are always available if you want to trade right away.
Webull offers real-time data, customizable charts and indicators so that traders have all the tools they need before making their trades. This allows them to make more informed decisions about when and what coins to buy or sell.
Webull offers a desktop platform but also a mobile app. Because the app allows users to trade cryptocurrencies 24/7, the mobile app allows users access to crypto trading anytime and anywhere, regardless of whether they are home or traveling abroad.
The platform supports popular cryptocurrencies like Bitcoin (BTC), Bitcoin Cash (BCH), Ethereum (ETH), Litecoin (LTC), Shiba Inu (SHIB), Dogecoin (DOGE), Zcash (ZEC) and Stella Lumens (XLM).
The company plans to add more cryptocurrencies to its lineup in the near future.
Webull Review
---
Webull lets beginner, intermediate and advanced traders bypass paying commissions, offers stock analysis tools and various investment products (stocks, ETFs, options, ADRs and cryptos) while allowing both taxable brokerage accounts and individual retirement accounts.
The company serves a previously unmet market segment by crossing across multiple experience levels.
It does so with a growing online footprint and user base. While new to the industry, it hasn't let those growing pains keep it from soaking up users abandoning Robinhood for a better option.
If the above features don't entice you enough, Webull even offers a sign up promotion. Learn how to get free stocks through opening an account and making at least a $100 deposit.
Consider opening an account and exploring the platform for yourself.
Best Stock Trading App for Intermediate Investors
Webull | No Minimums, Free Trades
Webull is a low-cost trading and investing app that allows you to invest in stocks, ETFs, options, and crypto, and participate in initial public offerings (IPOs).
Commission-free trades on stocks, ETFs, and options.
Trading features include charting tools, technical indicators, customizable screeners, real-time stock alerts, and group orders.
Let Webull manage your money for you with Webull Smart Advisor, which combines Webull's in-house investment expertise and artificial intelligence to build, manage, and rebalance an ETF portfolio for you.
New users also get one free month of Nasdaq TotalView's Level 2 Quotes service. (That subscription costs $2.99/mo. thereafter.)
Sign up for Webull Cash Management to earn a 5.0% APY without fees or minimums.
Special offer: Open an account and deposit any amount to receive between 6 and 12 free fractional shares, collectively worth between $18-$36,000.*
Pros:
Good selection of available investments

Fractional shares

Powerful technical analysis tools

Offers robo-advisory services

Accessible to beginning and intermediate users

Voice commands

Offers highly competitive APY through Webull Cash Management
Cons:
Does not support mutual funds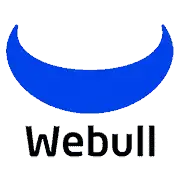 * New users will randomly be assigned six, 10, or 12 shares. Each share will be worth between $3 and $3,000 each.