Much like any major purchase you'll make in life, it often comes with paperwork.  Buying insurance is no exception, whether it's for auto, condo, homeowners, landlord or renters insurance.
When you take out an insurance policy, your insurer will provide you a multi-page document complete with all the information you'd ever want to know about your newly-minted policy.
While the sheer volume of information may seem daunting at first, the document contains important information you'll need to know.
Often, the policy contains a key points summary on the policy's first page and carries a common industry name entitled Insurance Policy Declarations Page.
Knowing the location of this page and its contained information well come in handy when you need to understand the exact item(s) insured under the policy, confirm the limits of your coverage, know your deductible, or identify the policy's expiration date and other relevant terms.
Fortunately, insurers include all of this information in the executive summary format Insurance Policy Declarations Page.
What is an Insurance Declaration Page?
Formally, the Insurance Declaration Page is a page within your insurance policy's forms when issued by your insurer.  The Insurance Declaration Page comes to you for each new insurance policy issued in addition for each renewal term.  Alternatively, many in the industry also refer to this page as the "DEC page," short for "Declaration Page."
Depending on your policy, the DEC page may actually encompass a couple pages if the details to your coverage cannot fit on a single Insurance Declaration Page.
Normal Insurance Declaration Pages include:
Name and address of insured/policyholder
Insurance company's name, address and contact information
Policy effective and expiration dates
Insurance policy number
Named Insured's on the policy (who has coverage under the policy)
Information necessary to report a claim against the policy
Identification and information about the insured property
Types of coverage included under the policy
Type of coverage for the policy (e.g., landlord insurance, renters insurance, homeowners insurance, etc.)
Insurance coverage limits
Deductibles (overall and specific to certain policy call outs)
Applicable endorsements with relevant limits and deductibles (call outs)
Applied discounts and surcharges
Policy rating information
Insurance Premium (policy cost if no claims made against policy and payment made out-of-pocket toward applicable deductibles)
Additional named insureds on policy
Liability limits under policy
Insurance Declaration Page Example – Renters Insurance
Based on the example below, you can see the pertinent information contained on an Insurance Declaration Page for a Liberty Mutual renters insurance policy.
To review this renters insurance declaration page, the items numbered above include:
Insurance Policy Number
Total policy premium
Effective date of insurance amendment
Discount affiliation from group membership
Name of insured party covered by policy
Mailing address of insured
Effective date of declarations made under policy
Discounts and Benefits offered on policy
Multiple Policy Discount received from bundling insurance coverage
Total Discounts and Benefits received on policy
Insurer underwriting policy
Insurance Declaration Page Example – Auto Insurance
Further, let's look at an example of an Insurance Declaration Page for an auto insurance policy through Liberty Mutual
The items contained on this auto insurance declarations page example include:
Insurance Policy Number
Total policy premium
Effective date of insurance amendment/change
Insurer underwriting policy
Names of insured parties
Mailing address of insured
Effective date of declarations made under policy
Information about cars insured under policy
Information about insured drivers covered by the policy
Driving record points on both cars for driving history
Is a Certificate of Insurance the Same as an Insurance Declaration Page?
While every insurance contract has an Insurance Declarations Page which comes with the policy, an evidence of insurance document usually comes separate from the policy.  You may need this to prove insurance coverage on an asset which requires it, such as an automobile as all but a handful of states require vehicle owners to carry a minimum amount of coverage to operate a motor vehicle.
In Wisconsin, the state has more flexible "proof of financial responsibility" requirements, or merely possessing the "proof of ability to respond in damages for liability on account of accidents occurring subsequent to the effective date of such proof, arising out of the maintenance or use of a motor vehicle in the amount of $25,000 because of bodily injury to or death of one person in any one accident."
In other words, while insurance might not always come as a requirement for driving a car, in the vast majority of instances where the standard includes carrying insurance, having an Insurance Declaration Page likely constitutes sufficient, though informal, evidence of carrying an insurance policy.  However, this does not count as a substitute with respect to official documentation for a certificate of insurance.
Why is the Insurance Declaration Page Important?
The Insurance Declaration Page includes the most important part of your insurance policy because provides the following, readily-accessible information:
Main coverages under the policy and how they might lead to a claim
Applicable limits for each section of the specific policy
Premiums charged for each section of the coverage you've purchased
Deductible amounts
Following the Insurance Declaration Page is the second most important part of your policy, the specific policy wording and documentation.  This defines all terms used in the policy, sets out the language of the policy and also how all of this applies to each claim you would make on your policy.
This policy document contains the summary information useful for understanding the finer elements of your coverage.  It acts as a quick reference for all relevant information and lays out your entire coverage under the auto, condo, homeowners, renters, or other insurance policy coverage.
Actual Cash Value vs. Replacement Cost Coverage
Aside from the policy limits, deductibles, and applicable coverages, one of the most important details contained on your Insurance Declaration Page is whether you have replacement cost coverage or actual cash value coverage.  Ideally, you will carry replacement cost coverage because it provides a higher level of insurance coverage against your insured property, whether auto, condo, homeowner, landlord, renters or other insurance coverage.
Replacement cost coverage allows for coverage which provides enough money to buy new replacement property at retail prices to replace the property which suffered a loss.  On the other hand, actual cash value coverage only provides enough reimbursement for the covered personal property at the depreciated cost based on how long you've owned the property and the condition at the time of loss.
For example, if you have replacement cost coverage and someone steals your laptop you've owned for four years, you will receive money to replace your laptop at (or near, thanks to inflation) current retail prices.  Under actual cash value coverage, you would only receive enough money to purchase a "new-to-you" laptop from Craigslist, Facebook Marketplace, or the like.
Because of this, you ideally would carry the replacement cost coverage.  To verify if this is the coverage you carry, check your Insurance Declaration Page and identify whether this coverage comes with your policy.
Alternatively, when you sign up using one of the recommended providers below, make sure the quote they provide you for your coverage includes the replacement cost coverage in your policy.  In the unfortunate event you have experience a covered loss, you will appreciate the better replacement value you receive.
Insurance Declaration Page Endorsements and Riders
The Insurance Declaration Page will also list all applicable insurance endorsements and riders.  For reference, an insurance endorsement is an amendment to an existing insurance contract you hold with an insurance company which changes the terms or scope of the original policy.
Riders can also substitute as endorsements in name.  Endorsements, or riders, can be used to add, delete, exclude or otherwise alter coverage.  These endorsements, or changes in coverage, may be issued at any point of holding coverage: at the time of purchase, mid-term, or at renewal.  They can also appear on all types of insurance policies, including life insurance, homeowners insurance, auto insurance and more.
The insurance endorsement constitutes a legally binding agreement to the insurance contract and will show on the Insurance Declaration Page.  Any items in effect during the policy term will reflect on this page.
Related:
Insurance Binders vs. Insurance Declaration Page
As we have read above, the Insurance Declaration Page contains pertinent information about your insurance policy.  Once the insurer issues your policy to underwriting and places your policy in effect, you will have a binder of insurance issued.
Your Insurance Declaration Page should represent the same information provided to you in the binder of insurance, which only represents a temporary document and outlines your coverage in high-level detail.
Typically, people accept this binder of insurance as proof of insurance for a new car purchase, which you must carry in nearly all circumstances when buying a new vehicle.
Verifying Your Coverage and Information on the Insurance Declaration Page
As you have read, the Insurance Declaration Page contains the most valuable information about your policy.  As a result, making sure the details included cover the desired marketed to you items, have correct spellings, and have the right information overall should become a priority.
Some common mistakes happen during transcription, misunderstandings with the agent, or overlooked errors which occur unintentionally.  Making sure this information reflects reality and your needs falls to you as the goal line defense against mistakes.
If you have added an insurance endorsement, additional coverage, bundled your policy with other coverages, etc., you will need to check this has occurred.  The information included on your Insurance Declaration Page represents the coverage to which you are entitled, so don't have fear asking if the information appears incorrect.
After finishing your review, you should keep your Insurance Declaration Page in a safe place, as this signifies your insurance contract.
Need Insurance Coverage to Meet Your Needs?
If you're looking for financial independence, and to save money on your purchase you should consider bundling insurance coverage to meet your needs.  Make sure to shop around and price-compare insurance coverage from the following carriers in your search:
Liberty Mutual – Offers coverage for numerous insurance needs like auto, condo, HO6, homeowners, landlord, renters insurance and more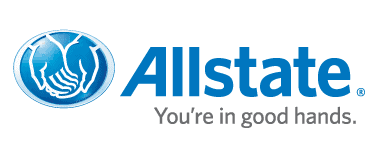 Allstate Insurance – Also offers coverage for numerous items; consider bundling items under the same insurance to result in greater insurance cost savings
Lemonade Insurance – Primarily geared toward those who need renters insurance, condo insurance, homeowners, and contents insurance