As a parent, you constantly deal with striking the right balance between giving your children the guidance and direction they need and letting them have the independence to make their own decisions. There's not always an "easy" button.
Luckily, many banks have found such a solution for how parents can help their teens learn to manage their finances with helpful tools and features.
With the best teen checking account options today, parents can worry less about the struggle between providing guidance and enabling autonomy as teen account options have begun to develop essential money skills in kids ahead of entering adulthood.
Teen checking accounts provide this by allowing parents to set up account alerts and rules, have online and mobile access as a joint account holder, transfer money from their linked checking account and oversee their kid's debit card spending.
Together, all of these features help the adult co-owner oversee the teen's account and help them manage money and develop financial responsibility.
Below, we cover the top teen checking accounts and detail their features for you to decide which accounts serve as the best checking accounts to consider for your teens.
Best Teen Checking Account Options—Top Picks
---
Best Teen Checking Accounts
1. Copper Card: Best for Teen Independence
---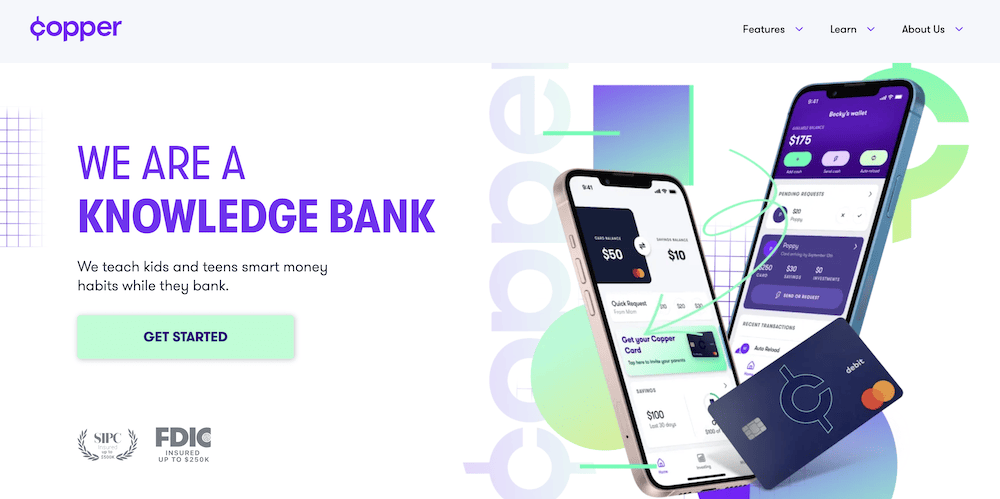 Available: Sign up here
Price: 30 days free. Copper: $4.95/mo. and Copper + Invest: $7.95/mo.
Copper Banking was founded on the belief that kids and teens should have equal access to financial education and should be empowered to learn by doing. Now, the company is on a mission to help children gain real-world experience by giving them access to their money in a way that traditional banks can't.
The Copper app and debit card teaches your child how to make smart financial decisions by creating a platform where parents and their kids can connect. With the Copper app, you get easy snapshots of your accounts. And with the Copper Debit Card, it's easy to shop in-store or online, including with Apple Pay or Google Pay.
Plus, users get exclusive access to engaging advice curated by a team of financial literacy experts who provide tips on how to take control of their financial future.
Copper Banking Features:
Send/Request: Kids and parents can easily send and receive money all at the touch of a button.
Spend: Spend using Apple or Google Pay, or using the Copper Debit Card.
Withdraw: Access your money from more than 55,000 fee-free ATMs.
Monitor: Get a snapshot of all your child's spending in an easy-to-read dashboard.
Save: Gain quick snapshots of your kid's savings and helpful tips on how to save even more. Set up savings buckets and save for the things that you want.
Learn: With the help of Copper's team of financial literacy experts, gain bite-sized tips on how you can maximize your money and prepare yourself for your financial future.
The basic Copper account includes the above banking features. With Copper + Invest, your child also gets access to automatically curated smart portfolios built with their preferences in mind. Your child is given a questionnaire that helps Copper determine a portfolio based on their age, income, net worth, investment objective(s) and investment horizon. Copper then recommends one of three ETF portfolios—Moderately Aggressive, Aggressive, and Extra Aggressive—made up of thousands of stocks. Parents can review the portfolio to ensure it matches with not just your child's preferences, but your family's. (Portfolios can be changed later on by accessing the Support chat.)
Your child can begin investing for as little as $1, then add more contributions down the road. Copper will automatically rebalance the portfolio as needed to make sure it always keeps up with your child's investment preferences.
Copper is available to kids 6 years and older.
Read more in our Copper Banking review.
Related: Best Money Apps for Teens Under 18
2. Greenlight: Best Rated Prepaid Debit Card
---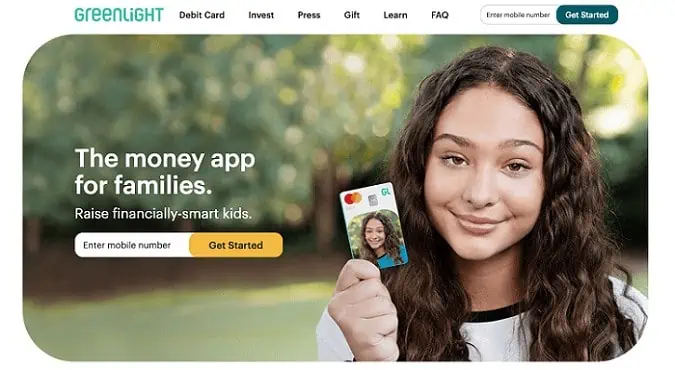 Available: Sign up here
Price: Free 1-month trial, $4.99/mo after
Greenlight provides parents control over where their kids can spend money by limiting the stores where their cards work. Parents can get alerts when money is spent on the Greenlight debit card for kids and for how much.
Further, parents can open an investment account for kids to get their children investing in stocks and index funds for the first time.
Greenlight works like a prepaid debit card, allowing you to transfer money onto the card for your child to pay for expenses at approved locations.
You can choose how much money to load onto the card and your child will be cleared to make approved purchases so long as a money balance backs up the card.
Greenlight charges $4.99 per month for up to five kids. Replacement cards cost $3.50 each but are free the first time. If you need to replace your card quickly, you can get express delivery for $24.99.
The company also offers a personalized card for $9.99/year with your own photo or design.
Greenlight offers interest (the only kid and teen prepaid debit card to do so) and you also may set up "parent-paid interest" between you and your child. This allows you to foot the bill and pay interest on accounts for up to five kids.
If your child asks for extra money to get added to the card, you can have them take a photo of the purchase they want to make and receive your approval. This gives you control and allows kids to discuss with you why a purchase either is a good or bad idea.
If your child has a job, they can add their own funds to the card as well through direct deposit.
The Greenlight debit card is a good choice for parents looking to teach their kids the importance of saving money and making prudent financial decisions.
This financial product can be an effective learning tool for helping kids to understand why saving should be a priority as well as to help parents simplify paying an allowance or tracking chores.
It's also a rapidly growing app many parents have come to use for raising financially-smart kids. The product has no minimum age requirements, but recommends starting at 6 or later.
The Greenlight Mastercard Debit Card for kids offers the best combination of features among all cards we reviewed, including its simple mobile app.
Who says kids can't have their own debit card? Nowadays, there are plenty of options for parents and our top choice is Greenlight.
Read more in our Greenlight Card review.
Related: Best Debit Cards for Teens
3. Revolut <18 (Bank Account and Debit Card for Kids With No Monthly Fees)
---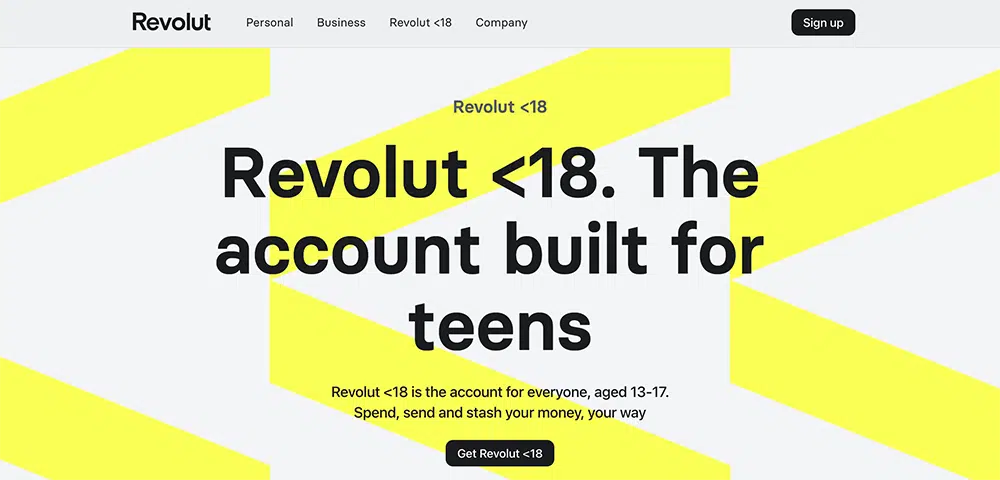 Revolut <18 is a prepaid debit card for kids designed to teach them money skills for life. Aimed at building healthy money habits from an early age, the unique, customizable card empowers parents to have full insight into their kids' card activity through providing instant spending alerts and parental controls.
You can choose to freeze the card, set controls on how they use the cards online and with contactless payments through your Revolut app. Further, you can set spending limits on how much your child can use with the prepaid card.
Parents use the card and accompanying app to teach kids about earning, budgeting, saving and even investing money (depending on the plan chosen). You can also use the card to manage chores and allowance, set savings goals as a family and help your children manage their money.
And if your child did something deserving of a reward? You can send parent-paid bonuses when they complete specific tasks. Simply add money to their digitized piggy bank through the app. You can send and receive money in seconds through Revolut's Payments feature, which allows instant transfers between account holders and also global transfers at transparent rates.
Of note: You must have a personal Revolut account before you can open a Revolut <18 account for your children. You can add up to five Revolut <18 accounts per parent account.
To learn more about Revolut <18, consider visiting their site and opening an account for yourself and your child.
4. Axos Bank First Checking: Best Free Teen Checking Account w/Interest
---

First Checking by Axos Bank is the ultimate starter checking account for teens, which comes with a debit card. The banking world can be a little scary, but not with the simplicity and power of Axos' First Checking Account.
The account works as a joint account between a parent or legal guardian and their teen, allowing for easy-to-set, customizable parental controls with a dashboard.
Parents and teens can manage almost every part of the banking experience through a convenient mobile app or through the online desktop portal—perfect for modern families who constantly find themselves on the go.
The First Checking account from Axos Bank gives teens their first taste of financial independence by giving them their checking account (which pays interest!) and free debit card for teens that has daily cash withdrawals limits of $100 and purchase limits of $500
This provides safeguards against teens getting carried away with the money held in their accounts.
Further, you can have up to $12 of domestic ATM fee reimbursements per month, avoid any monthly maintenance, overdraft or non-sufficient funds fees—essentially making the account free!
The account carries the highest level of security through biometric authentication techniques like fingerprint readers, voiceprints and facial recognition (pending smartphone feature availability).
The product has a minimum age requirement of 13 and will convert to an Axos Checking Account after reaching the age of majority.
Axos Bank is a Member FDIC.
Read more in our Axos First Checking Account review.
5. Nationwide Bank First Checking
---

Available: Sign up here
Price: Free (Banking services provided by Axos)
With a highly comparable checking account product as Axos' First Checking, Nationwide's First Checking also acts as an ultimate starter checking account with a debit card for teens. We feel both deserve spots on this list for their features and price point: free (no monthly fees).
Like Axos' First Checking, this Nationwide account works as a joint account between a parent or guardian and their teen, allowing easy-to-set, customizable parental controls with a debit card dashboard.
Equipped with the same features and functionality, the one distinguishing feature is the ability to begin earning interest with a $0 balance in the account.
As of summer 2023, this amounts to 0.1% APY, which is a competitive rate for a simple teen checking account and debit card product.
Nationwide Bank is a Member FDIC.
6. Capital One MONEY Account
---

Capital One MONEY Teen Checking acts as a money management account with a debit card and a top-rated, free mobile app for teens. It's hassle-free and designed to give you peace of mind as your kids grow into independence.
The Capital One MONEY Teen Checking account offers everything a teen needs to be financially responsible.
Parents can set up the account and use monitoring tools to oversee account activity as the adult co-owner of the account. All the while, you can also allow your teens to manage money on their own with a debit card parents can lock and unlock.
When it's time, parents have access to guide kids in making wise decisions for life without being overly protective.
The mobile app allows you to employ parental controls to stay on top of your child's spending and take advantage of teachable money moments.
You can link external accounts to your teen's MONEY account—not just a Capital One account as you do for a Chase First Banking account.
From here, your teen can use their free debit card to access money at 70,000+ fee-free ATMs nationwide without maintaining a minimum balance or paying a monthly fee.
Capital One Bank is a Member FDIC.
7. Chase First Banking: Best Free Kid and Teen Checking Account
---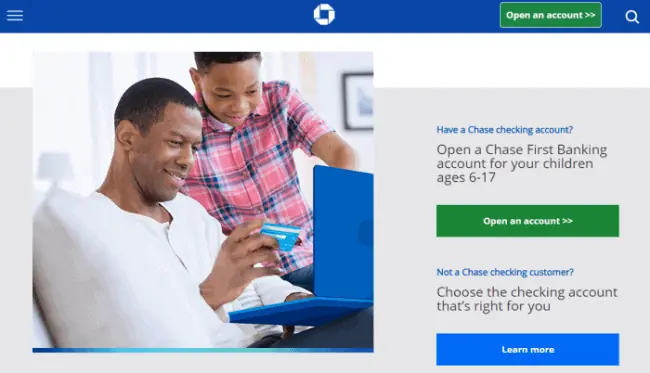 Ready to teach your little ones about money, but not quite sure if you have the time, patience and expertise?
Chase First BankingSM offers simple banking for both of you in one location: the Chase Mobile® App—for free. Manage all accounts with this mobile app and encounter no fees as well as find yourself able to withdraw money on 16,000 Chase ATMs around the country. The account is designed with kids 6-12 in mind, and available for ages 6-17.
At the heart of Chase First BankingSM sits one of the best free debit cards for kids that works anywhere Visa is accepted.
Need insight and oversight into your child's spending and saving? You can set spend alerts and limits as well as specific locations all in your Chase Mobile® app.
Teach your kids to spend, save and earn — all from the Chase Mobile® app. Chase First BankingSM helps parents teach teens and kids about money by giving parents the control they want and kids the freedom they need to learn.
To get started, you'll first need to be a Chase customer with a qualifying Chase checking account.
Consider opening a Chase Total Checking SM or Chase Secure BankingSM account to qualify.
Chase Total CheckingSM also grants access to 16,000 Chase ATMs and more than 4,700 branches as well as a $200 sign up bonus when you set up direct deposit within 90 days of coupon enrollment. You can pay $0 in monthly fees, subject to meeting certain conditions*.
Chase Secure BankingSM offers the same Chase ATMs and branch locations as well as a $100 sign up bonus when you make stated qualifying activities and meet certain conditions.
Once you open a qualifying Chase Checking account, you may apply for a Chase First BankingSM account for your child.
Read more in our Chase First Banking review.
Related: Investment Accounts for Kids [Custodial Brokerage Accounts]
What is a Teen Checking Account?
---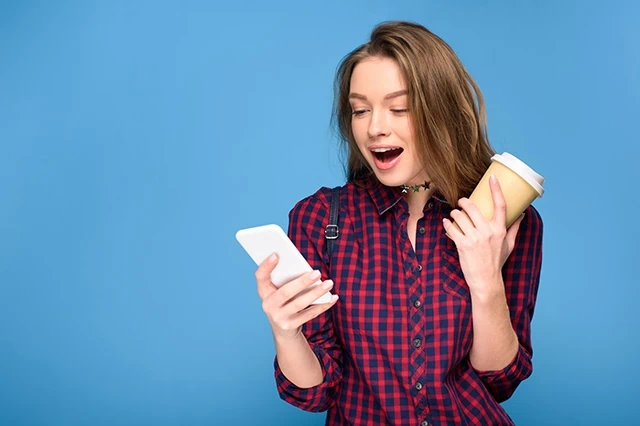 A teen checking account works for kids between 13 and 17, though some will offer access to kids younger than this (such as the Chase First Banking account or Capital One MONEY Account).
Teens can't have an account in their name, instead needing an adult co-owner to act as the primary account holder.
You can open a teen checking account through a bank, credit union or other depository institution offering joint account access between a parent or legal guardian and a teenager.
These accounts for teens usually grant power over the account to the adult co-owner, such as by setting spending limits, receiving account alerts or even deciding where a teen can shop through the attached debit card on the account.
Depending on the banking institution, you might also have extra tools and features meant to help with budgeting and saving.
The best bank account provides all of these options for free, without a minimum balance.
Parents also might consider options like the Chase High School Checking student account, which predominantly works the same as the Chase First Banking accounts except for fewer controls available to parents and access to additional features like Zelle®, Chase QuickDeposit and more.
How to Open a Teen Bank Account
1. Choose the Type of Teen Account You Want (Checking Account vs. Savings Account)
---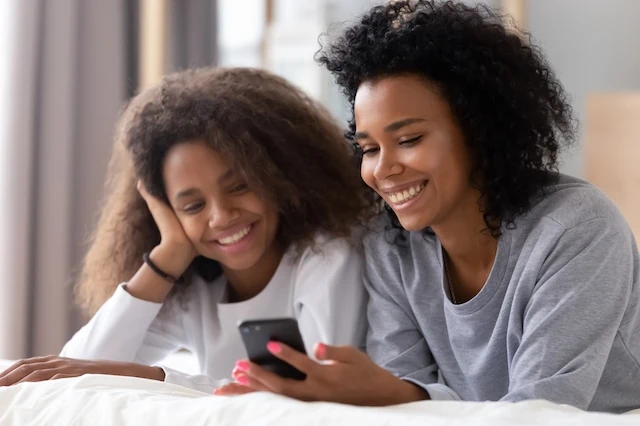 It's pretty standard for banks to offer banking accounts for kids these days, especially with the advent of banking apps for kids and teens.
Despite this availability, age restrictions still apply in many cases, though they vary by banking institution.
For instance, teenagers generally only have access to kids' checking accounts, while kids of nearly any age can have a savings account.
Many banking institutions offer the ability to open a savings account for a baby so that you can give financial gifts to babies, kids or grandkids.
Prepaid Debit Cards for Kids
If you don't wish to open full-blown checking accounts for your children, you can also look into prepaid debit cards for kids and teens.
Companies like Greenlight and Copper Card offer standalone prepaid cards with numerous features in the checking account options discussed above.
These teen debit card companies provide protection from overdraft fees, maintaining minimum balances or making a minimum opening deposit.
One significant difference comes from not having the option to automatically convert these teen debit cards to regular accounts. Teen checking account options often allow this.
Teen Checking Accounts
With checking accounts like Chase First Banking, you can establish parental controls to monitor, manage and shortlist where your kids shop online and offline alike.
Further, you can assign chores and disburse allowance payments, automate money transfers and much more.
This account also comes equipped with useful financial literacy tools for you to teach your kids about money and how they can develop teenage money management skills.
If even this presents problems for your needs by still offering access to cash by failing to put in place sufficient safeguards, you can open a custodial account.
These accounts prevent your child from accessing funds until they reach the age of termination (quite often, the age of majority or adulthood) in their state of residence.
Among many available options, custodial brokerage accounts allow you to save for future expenses ranging from college to a car, wedding or even down payment on a home.
You can even establish a Roth IRA for kids if your children have earned income and thus the ability to contribute to a retirement account.
With decades of tax-free growth, Roth IRAs are a powerful way to leverage compounding returns to a child's benefit.
2. Do Your Due Diligence
---
Deciding the account type you want is an important step. Once you settle on this decision, you'll need to look at what options make the most sense for your needs.
As with all things kids, you have a large universe of kid-focused accounts to choose from, presenting a challenge for identifying which one makes the most sense for your needs.
It would be best to decide which account features carry the most weight in your decision-making and begin exploring banks, credit unions and fintech companies offering products that meet your needs.
As a first step, consider comparing several of the standard features for accounts like ATM networks, branch locations, app functionality, interest rates, access to debit cards and more.
3. Submit an Application to Open an Account
---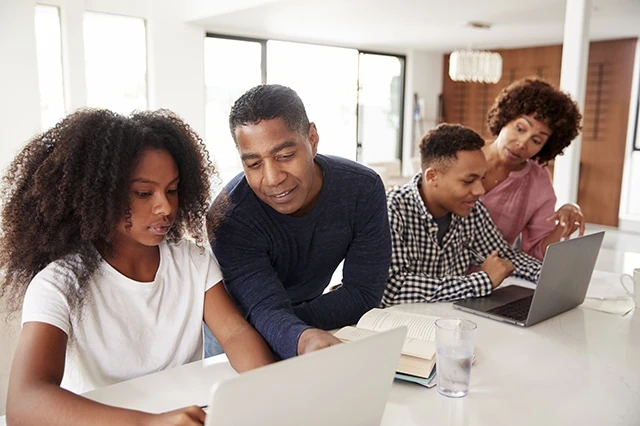 Once you've chosen a bank and an account that fits your needs, you can apply for a new account.
A bank account is a valuable start to your child's financial independence and can help prepare them for the future.
One of the first decisions you'll need to make is which type of account will work best for different needs, be it saving or spending money.
You may need to visit a bank in person, but you may find many banks, credit unions and fintech apps now allow you to apply online.
In either case, the application process should only take about 10-15 minutes.
4. Fund the Teen Checking Account and Activate the Debit Card
---
As a condition for opening accounts with a minor, you often need to fund the account at the opening as part of the final stage of the application process.
Placing funds into your child's account can usually be done with a debit card, credit cards or existing bank account. There may be some institutions where restrictions vary.
If you opened a checking account, your account might come paired with a free debit card or bank card your kid can use to make purchases or make withdrawals from their deposit accounts.
If so, this card usually takes 1-2 weeks to arrive in the mail after receiving approval of your application, though some banks and credit unions offer temporary cards immediately.
No matter the timing of when your child receives their debit card, you need to activate the card either online through a secure web portal or by telephone through a toll-free number provided on the card at receipt.
Many modern banking apps also allow you to activate it through a smartphone app and even carry the card in a digital wallet like Apple Pay (age 13+) or Google Pay (age 16+).
If your bank account offers a mobile banking app (most do these days), whether opened with a traditional bank, credit union or other financial institution, you should consider downloading it on your phone.
These allow you and your child to check the children's savings account balance and monitor any account fees, transactions and more.
Further, you can use these mobile apps to monitor account activity or restrict access to funds.
Several of today's most popular apps, including Greenlight and BusyKid, let parents assign chores and pay allowance through apps with just a few taps on their smartphones.
How Old Do You Have to be to Open a Teen Checking Account?
---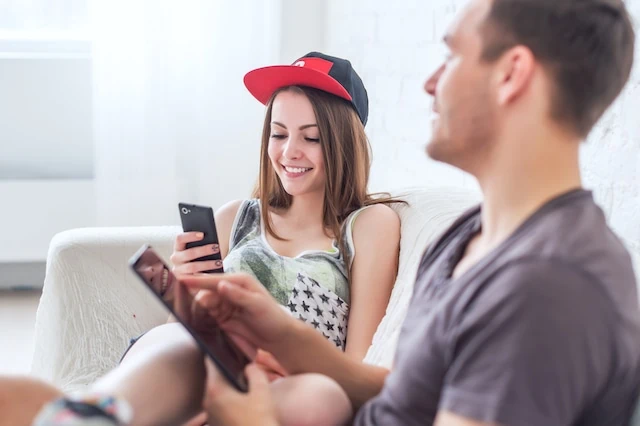 To open a kids bank account, the parent or accompanying adult must be at least 18 years of age (or the age of majority in the state of residence), and typically the child must be under the age of 18.
But some banks may impose stricter age requirements for kids, requiring them to be under the age of 12 or between certain ages like 13 to 17.
Likewise, you might be able to open a joint account, allowing both the adult and minor to be on the same account title.
What Do I Need to Open a Teen Checking Account?
---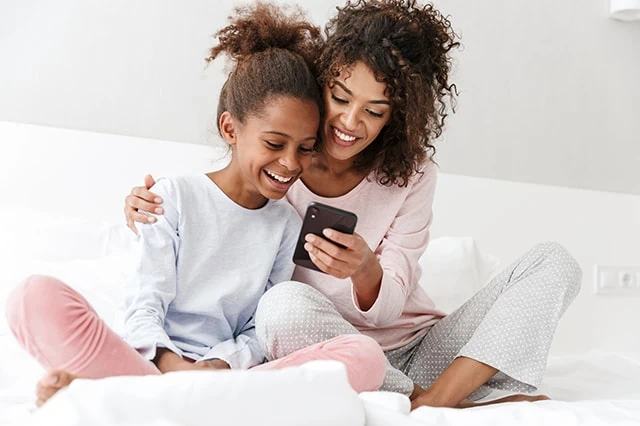 Now, you can open a banking account with a debit card for your child with a few clicks of a button, thanks to digital systems and fintech apps.
As part of the U.S. Patriot Act, the government requires financial institutions to help fight the funding of terrorism and money laundering activities. Therefore, federal law requires all financial institutions to obtain, verify, and record information identifying each person who opens an account.
For you, this means you'll need to supply your target bank with some necessary information when looking to open an account. This includes information like:
Your name
Address
Date of birth
Social security number
Valid government-issued ID
To open a checking account with banks like Wells Fargo, Bank of America, U.S. Bank, or Capital One, a deposit account with a credit union, or even mobile banking apps like Greenlight, you will need to supply a handful of essential pieces of documentation.
Afterward, your kid can start making deposits into these joint accounts, working toward financial goals, using a paired ATM card and managing their money.
While what you need may vary by institution, but the information above will be standard requirements. The account holder will need to provide all or some variation of the above items the joint account held between the minor and parent or guardian with the following documents:
Your driver's license
Your Social Security number
Your child's Social Security number (potentially a Social Security Card)
Your child's birth certificate
Proof of address (usually a utility bill)
Features to Consider for Opening a Teen Checking Account
---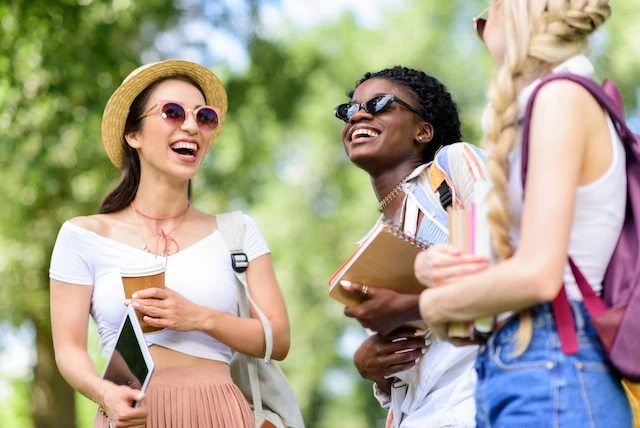 Keep these factors in mind when looking for a bank account for your child.
1. Online banking through a desktop portal or mobile app
---
Because kids control most of their information through their phones, it is imperative to have a service provider who can provide online banking and management capability.
The interface needs to provide great functionality, including transferring funds, setting spending limits, providing text or email alerts, accepting mobile deposits, and working for multiple accounts if there are several account holders.
2. Checking and savings account
---
Make sure you segregate your child's funds in a kid's savings account and a separate checking account. This can help with developing a savings mindset.
Likewise, you can use many popular banking apps for minors to create savings pods that designate money held in the joint account for specific savings goals.
3. Consider the fee menu (monthly service fees, recurring transactions, ATM withdrawals, card reload, etc.)
---
Savings accounts for kids make building a nest egg easy and accessible, but they typically come with a monthly service fee, monthly maintenance fee for having the account.
Some might come with other fees which make having the account cost prohibitive, like ATM withdrawal fees, card reload fees, annual card fees and more.
There are many fees businesses charge to open a bank account.
Sometimes they're not as obvious, and you won't know how much will be charged until it's time to sign up for the account.
4. Linked debit card (with parental controls)
---
Your child may be eligible for a debit card or ATM card to spend or access the account if they open eligible bank accounts at a banking, fintech company or credit union.
Parents should be able to set spending and account limits, request text or email alerts for transactions and deposits, add/remove authorized users on the account from a mobile app and receive notifications when their child uses the debit card.
5. Interest income
---
Most kid's savings account options earn a small amount of interest, along with many other high-yield savings accounts available only to adults.
Low rates offer little passive income, but you can still find a few which earn competitive APYs.
Kids checking accounts don't always accrue interest, although it is possible.
Chase Bank fine print:
* Electronic deposits made into this account totaling $500 or more, such as payments from payroll providers or government benefit providers, by using (i) the ACH network, (ii) the Real Time Payment network, or (iii) third party services that facilitate payments to your debit card using the Visa® or Mastercard® network,
OR a balance at the beginning of each day of $1,500 or more in this account,
OR an average beginning day balance of $5,000 or more in any combination of this account and linked qualifying Chase checking, savings, and other balances