Vanguard exchange-traded funds (ETFs) are among the most popular funds out there, and for good reason. Investors of all stripes can make good use of this asset manager's wide variety of investment strategies—offered up in simple, cost-effective ETFs.
The best Vanguard ETFs are big and "liquid," meaning they are easy to buy and sell. They're also a key part of any low-cost investing strategy; that's because most Vanguard ETFs are inexpensive index funds that are frequently the cheapest alternatives in the marketplace.
So, if you're trying to build a portfolio without getting drained by fees, read on as we evaluate some of the best Vanguard ETFs for 2023. We've got something for everyone—whether you care about emerging markets or developed markets, small-cap stocks for growth or solid blue-chip stocks for the dividends, there's a Vanguard ETF out there for you.
We'll start with a little ETF education, then move on to the picks.
Disclaimer: This article does not constitute individualized investment advice. These funds appear for your consideration and not as investment recommendations. Act at your own discretion.
Related: The Best Vanguard Index Funds for Beginners
What Is an ETF?
---
We'll start with the most basic of basics: "ETF" is an acronym for an "exchange-traded fund." In plain English, that means it's a grouping of different assets (stocks, bonds, etc.) into a fund—one that's listed on an exchange, just like individual stocks. As such, an ETF can fluctuate in price across the trading day according to the value of those underlying assets.
ETFs vs. mutual funds
You might be familiar with this concept of bundled assets because that's how traditional mutual funds work. But with mutual funds, all buying and selling happens just once each trading day, after the markets close at 4 p.m. ETFs, on the other hand, are available to buy and sell across the trading day.
ETFs are also structured differently than mutual funds and their other cousins, closed-end funds (CEFs), which tends to make them a little more tax-efficient. Also, unlike mutual funds, ETFs don't have minimum investment thresholds—the minimum cost is just one share (or less if your broker offers fractional shares).
Lastly, ETFs tend to have cheaper fees than mutual funds, on average, but that's because most ETFs are passively managed index funds, whereas most mutual funds are run by one or more human managers. But there are more expensive actively managed ETFs and cheap index mutual funds.
Why Vanguard?
---
Vanguard is the No. 2 asset manager in the world with more than $8 trillion in assets under management, trailing peer BlackRock by only a few hundred billion dollars, according to data from the Sovereign Wealth Fund Institute. And with that size comes a massive breadth of investment options, as well as efficiencies of scale that are difficult for smaller investment companies to match.
It's also worth noting that the best Vanguard ETFs are often low-cost, passive index funds. That means they are not aggressive vehicles that depend on overpaid managers to outperform the market, but rather "set it and forget it" funds tied to a fixed index of assets. This less flashy but more consistent approach has generally been shown to provide better long-term results.
The Best Vanguard ETFs
---
It's important to understand that there is a massive universe of exchange-traded funds out there. So what makes the best Vanguard ETFs stand out over other ETFs?
A few factors include:
Relative fees, not just low fees. After all, just because a fund only costs you several dollars per year doesn't mean there isn't an even cheaper alternative out there.
Long-term potential. For the purpose of this article, we're not talking about tactical or short-term bets, but rather foundational investments for the long haul.
Different approaches for different investors. Also for the purpose of this article, we're not looking for a single one-size-fits-all Vanguard ETF. Instead, the list is intended to be a menu of differentiated options that you can pick and choose from, based on your personal goals.
One final word of caution: Every investment carries risk, and even the best funds can lose you money if Wall Street suffers widespread declines.
With that disclaimer out of the way, let's jump into the first Vanguard ETF on our list:
Best Vanguard ETF #1: Vanguard Total Stock Market ETF (VTI)
---
Type: Total stock market
Assets under management: $323.7 billion
Expense ratio: $0.03%, or $3 per year for every $10,000 invested
Dividend yield: 1.5%
As the name implies, the Vanguard Total Stock Market ETF (VTI) is a one-stop shop for investors who want exposure to the totality of the U.S. stock market in a single investment. All told, there are nearly 4,000 different stocks that make up this fund to represent all sectors and all sizes of companies.
One important factor to point out, however, is that the Vanguard Total Stock Market ETF does not treat every component equally. It's weighted most heavily toward the largest stocks, with trillion-dollar tech giant Apple (AAPL) representing more than 6% of the entire fund by itself.
But while it's a bit top-heavy, that's common among the cheapest index funds, regardless of the index they track. And it remains an elegantly simple solution for investors who just want to buy … well, the total stock market!
You'd also be in good company. This is one of the top five exchange-traded funds in the U.S. by assets. So while it's not particularly sophisticated, it's still a favorite of investors who think long-term, buy-and-hold strategies are preferable to more complex options.
Learn more about VTI at the Vanguard provider site.
Related: 11 Best Stock Portfolio Tracking Apps [Stock Portfolio Trackers]
Best Vanguard ETF #2: Vanguard Dividend Appreciation ETF (VIG)
---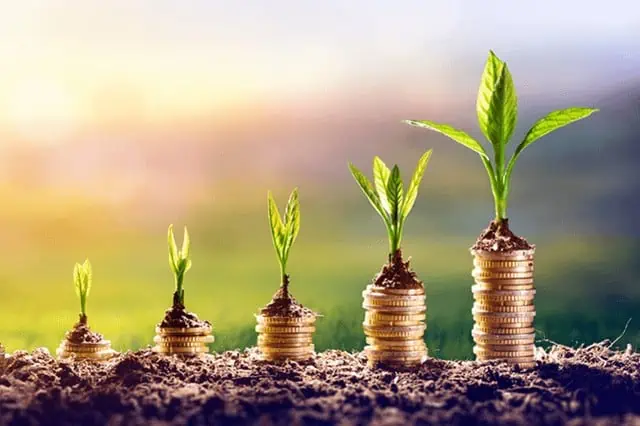 Type: Dividend-growth stocks
Assets under management: $69.5 billion
Expense ratio: 0.06%, or $6 per year for every $10,000 invested
Dividend yield: 1.9%
One of the popular ways for investors to reduce their risk profile in the stock market is to lean on dividend stocks. Some companies pay a portion of their profits back to shareholders in the form of cash distributions, called "dividends." Dividends can provide another source of income aside from price returns.
But also, stocks that pay dividends regularly tend to produce significant, reliable profits that they can afford to share. That implies a certain level of quality. For investors who want to take that level of quality one step further, there's the Vanguard Dividend Appreciation ETF (VIG), which is composed of dividend stocks with track records of growing those payments over time.
Dividend growth is an important measure of health, but it's also an important factor in compound returns over time. Your initial investment might be fixed, but the dividends should get larger and larger over time, meaning you could find yourself reaping a massive payday years down the road if you're patient enough to buy and hold.
VIG's focused list of about 300 total stocks includes insurance giant UnitedHeath Group (UNH), consumer-health and pharmaceutical company Johnson & Johnson (JNJ), and megabank JPMorganChase (JPM), to name a few.
If you want to focus on rock-solid companies like this, this Vanguard ETF is worth a look.
Learn more about VIG at the Vanguard provider site.
Related: 20 Best Investing Research & Stock Analysis Websites
Best Vanguard ETF #3: Vanguard Real Estate ETF (VNQ)
---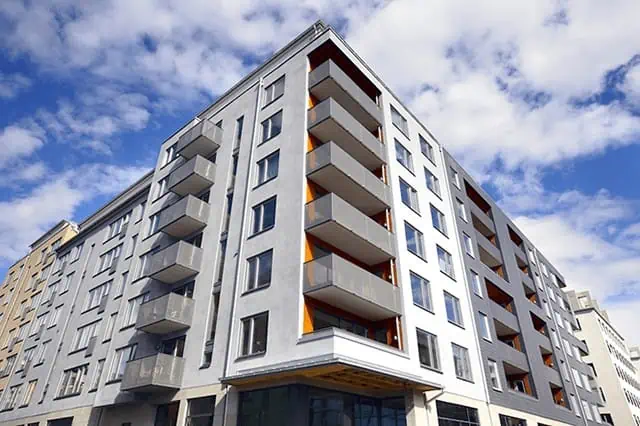 Type: Sector (Real estate)
Assets under management: $32.5 billion
Expense ratio: 0.12%, or $12 per year for every $10,000 invested
Dividend yield: 4.4%
You might have noticed that while VIG's holdings might offer lower risk and growing payouts, the current dividend yield isn't particularly impressive. Some investors prefer more yield up front; for those, one option is the Vanguard Real Estate ETF (VNQ).
This is the best Vanguard ETF for investing in real estate. VNQ holds real estate investment trusts, or REITs—a special class of company that enjoys operational tax breaks to accommodate the capital-intensive nature of real estate and property management. However, in exchange for those tax breaks, REITs must deliver 90% of taxable income back to their shareholders. This typically results in greater-than-average dividends. And the best REITs, which are able to produce the most regular and growing cash flows from their properties, are as consistent an investment as you'll find on Wall Street.
The Vanguard Real Estate ETF currently holds about 170 REITs, including everything from industrial warehouse giant Prologis (PLD) to telecom tower operator American Tower (AMT) to mall operator Simon Property Group (SPG). And best of all, this portfolio collectively delivers a yield that is more than twice that of the previous fund, as well as the broader market.
Most of us can't afford to buy a second home or an office building to rent out to tenants directly. But ETFs like VNQ allow us to tap into the big income potential of the real estate market.
Learn more about VNQ at the Vanguard provider site.
Related: 11 Best Stock Trading Apps [Free + Paid]
Best Vanguard ETF #4: Vanguard Information Technology ETF (VGT)
---
Type: Sector (Technology)
Assets under management: $54.3 billion
Expense ratio: $0.10%, or $10 per year for every $10,000 invested
Dividend yield: 0.7%
The flip side of low-risk dividend stocks and REITs are high-growth companies that are focused on investing in future opportunities rather than sweeping their profits back to shareholders.
That's what the Vanguard Information Technology ETF (VGT) has to offer.
VGT's portfolio is composed of roughly 370 different stocks in the sector, ranging from the big names you know and love like Microsoft (MSFT) and Nvidia (NVDA) to smaller software developers, chipmakers, and other growth-oriented technology firms.
Tech doesn't always come out on top—the sector struggled in 2022, with even the biggest and most established names in Silicon Valley facing serious headwinds. But when times are good, technology can outperform in a big way.
If you're taking a long view, it's difficult to imagine a future where high-tech stocks are not among the biggest winners—and this Vanguard ETF plays into this trend.
Learn more about VGT on the Vanguard provider site.
Related: 14 Best Stock Picking Services, Subscriptions, Advisors & Sites
Best Vanguard ETF #5: Vanguard Total International Stock ETF (VXUS)
---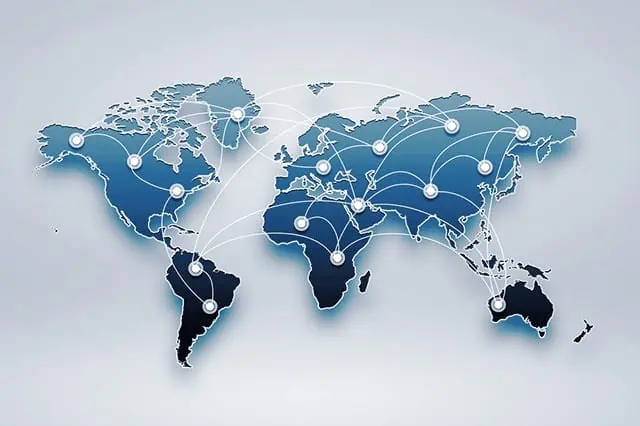 Type: International stock
Assets under management: $60.0 billion
Expense ratio: 0.07%, or $7 per year for every $10,000 invested
Dividend yield: 2.8%
So far we've only covered different ways to slice up the U.S. stock market. However, there's a great big universe of companies out there beyond our borders.
That's where the Vanguard Total International Stock ETF (VXUS) comes in.
This Vanguard ETF is an "ex-U.S." offering, meaning it is designed to exclude companies in the United States to ensure the holdings don't overlap with any domestic stock ETFs. However, VXUS's massive portfolio of nearly 8,000 stocks still includes plenty of familiar names, including Japanese automaker Toyota (TM), Swiss consumer products giant Nestlé (NSRGY) and Korean electronics giant Samsung, to name a few.
In an interconnected global economy, it's a bit naive to think that multinational companies only rise and fall based on their local economies. That's true for big U.S. names as well as the international giants that lead this Vanguard ETF. So if you want international diversification to truly play broad economic trends, consider layering VXUS into your portfolio.
Learn more about VXUS at the Vanguard provider site.
Related: 21 Best Stock Research & Analysis Apps, Tools and Sites
Best Vanguard ETF #6: Vanguard FTSE Emerging Markets ETF (VWO)
---
Type: Emerging markets
Assets under management: $77.1 billion
Expense ratio: 0.08%, or $8 per year for every $10,000 invested
Dividend yield: 3.3%
One potential downside to VXUS is that it's heavy in so-called developed markets—more established but also slower-growth economies.
However, if you're looking for a way to invest in higher-growth international names in markets like China and South America, the best Vanguard ETF for you would likely be the Vanguard FTSE Emerging Markets ETF (VWO).
This exchange-traded fund is a simple option that allows investors to tap into emerging markets in one simple, diversified holding. All told, there are some 5,600 stocks in VWO at present. The top regions represented are China (33% of assets), India (18%), Taiwan (17%), and Brazil (7%).
A few of VWO's holdings—blue chips like Asia e-commerce giant Alibaba Group (BABA), for instance—are accessible to most investors. But many smaller components only trade "over the counter" in the U.S., or worse, only on foreign exchanges, creating a lot of headaches for self-directed investors. This Vanguard ETF patches you into all of these stocks in one efficient, inexpensive bundle.
Learn more about VWO at the Vanguard provider site.
Related: 11 Best Stock Advisor Websites & Services to Seize Alpha
Best Vanguard ETF #7: Vanguard Total Bond Market ETF (BND)
---
Type: Fixed income
Assets under management: $95.4 billion
Expense ratio: 0.03%, or $3 per year for every $10,000 invested
SEC yield: 4.6%*
It wouldn't be fair to just focus on Vanguard ETFs that hold stocks, given the massive rising interest rates we've seen over the last year or so. With the U.S. Federal Reserve steadily ratcheting up rates to fight inflation, the once-sleepy bond market has seen renewed interest as bond yields are becoming more attractive to investors.
Of course, bonds come in all shapes and sizes—from U.S. government bonds, to high-quality corporate bonds from top blue-chip companies, to riskier "junk" bonds from borrowers who are facing real challenges to operations. So if you're already confused by the thousands of options in the stock market, looking into bonds on top of that would probably be downright overwhelming.
Thankfully, Vanguard Total Bond Market ETF (BND) is the best Vanguard ETF for diversified exposure to all these categories (except for the riskiest bonds out there). BND has a gigantic portfolio of more than 17,000 "investment-grade" bonds that boast high credit quality, so you get a ton of diversification as well as a ton of peace of mind.
Bonds don't deliver the quick gains that stocks can. But they offer steady and reliable income—which for many investors, is worth the lower potential reward to provide a lower overall risk profile to their portfolio.
* SEC yield reflects the interest earned across the most recent 30-day period. This is a standard measure for funds holding bonds and preferred stocks.
Learn more about BND at the Vanguard provider site.
Related: 19 Best High-Yield Investments [Safe Options Right Now]
Learn More About These and Other Funds With Morningstar Investor
---
If you're buying a fund you plan on holding for years (if not forever), you want to know you're making the right selection. And Morningstar Investor can help you do that.
Morningstar Investor provides a wealth of information and comparable data points about mutual funds and ETFs—fees, risk, portfolio composition, performance, distributions, and more. Morningstar experts also provide detailed explanations and analysis of many of the funds the site covers.
With Morningstar Investor, you'll enjoy a wealth of features, including Morningstar Portfolio X-Ray®, stock and fund watchlists, news and commentary, screeners, and more. And you can try it before you buy it. Right now, Morningstar Investor is offering a free seven-day trial. You can check out the current deal, as well as discounted rates for students and teachers, in our details box below.
Best Fund Research Service
Morningstar Investor
Free 7-day trial. $34.95/mo., or $199/yr. (53% savings vs. monthly) when you sign up through our link.*
Morningstar Investor offers expert research, investing analysis, and advisor-grade portfolio management tools that are tailor-made for buy-and-hold investors.
Morningstar is one of the most prized sources of mutual fund and exchange-traded fund (ETF) data in the world.
How does your portfolio stack up? Put it through Morningstar's Portfolio X-Ray, which will provide insights such as whether you have too many overlapping holdings or whether you're paying too much in fees.
Special Offer 1: Click our sign-up link to receive $50 off your first year of Morningstar Investor. (Annual plan only.)
Special Offer 2: Students receive one year of Morningstar Investor access for just $25!
Special Offer 3: Teachers receive a 60% discount on Morningstar Investor access.
Pros:
Top-flight fund research and analysis

Portfolio management tool

Powerful screener

Watchlists

Tailored news and commentary
Cons:
Below-average charting

High monthly billing rate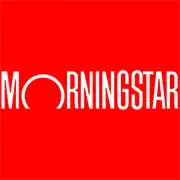 * Promotional rate for first year. $249/yr. renewal rate (41% savings vs. monthly).
Frequently Asked Questions (FAQs)
---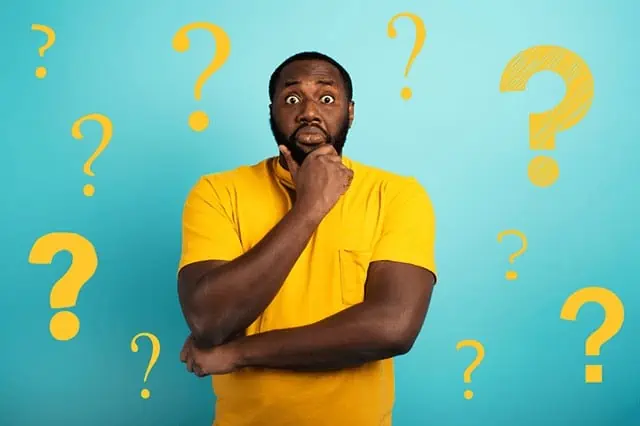 Are ETFs the same thing as index funds?
Not always. Most ETFs are index funds, meaning they are tied to a fixed "index" or list of securities. However, mutual can also be tied to indexes and thus be categorized as index funds, too. Similarly, both ETFs and mutual funds can instead follow a more dynamic or "active" list of investments. It can be confusing sometimes, but the bottom line is you should always read the investment materials an asset manager provides and look for a description. In the case of Vanguard, you'll find a heading labeled "investment style" at the top of most ETF pages that will clearly identify whether funds are index funds, or active funds.
Does Vanguard offer a minimum-volatility ETF?
Yes: The Vanguard U.S. Minimum Volatility ETF (VFMV). But investors should note two things about this ETF:
This is not an index fund. VFMV is actively managed by the Vanguard Quantitative Equity Group. Despite that, it does charge a fairly low fee of just 0.13%, or $13 annually for every $10,000 invested.
This is a minimum-volatility ETF, which is different than a low-volatility ETF. Min-vol funds typically try to reduce volatility while still maintaining some similarity to an underlying index–in this case, VFMV management will try to pick stocks they expect will have lower volatility than the market, but still hold stocks of varying sizes (large, mid, and small), from different industries and groups. Low-vol ETFs, however, typically invest in stocks based on backward-looking measures of volatility, and often aim for the lowest volatility possible without trying to mimic an index. For instance, a min-vol market ETF might be required to hold at least a 5% weight in all 11 sectors; a low-vol market ETF might hold the lowest-volatility stocks within the market, and as a result, some sectors simply might not be included.
Related: