Today, it's hard to imagine life without the internet. What began as a way for government groups and scientists to share information exploded into a new way of life after consumers gained access to the web in the mid-1990s.
While the internet has opened a whole new world of possibilities, it has also ushered in a host of new dangers to online users. Search engines, social media, cell phones, and apps are everywhere, and billions of global internet users must contend with having their financial data or other personal information potentially stolen.
Cybercrime is rising and can take down governments, businesses, and our personal financial lives. Americans spend billions protecting their homes, but what about their online security? Online users' privacy and personal data protection have never been more vital.
Here is what you need to know about data privacy statistics, trends, and facts to keep you and your family safe online.
What Is Data Privacy?
---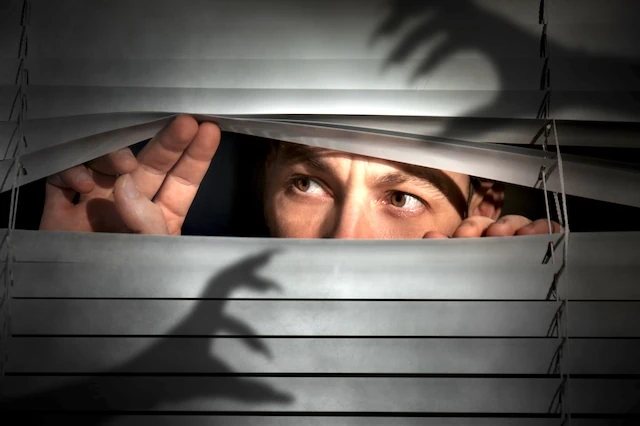 Data privacy is one of three categories of data protection—along with traditional data protection and data security—and deals with handling sensitive data. Data privacy most often involves properly handling personal info like Social Security numbers, health records, and financial records and information, but can also refer to protecting other types of confidential data. Confidential business data can include proprietary research, development data, and company financial information.
While companies must meet regulatory requirements concerning how they collect, use, and share user data, keeping your sensitive information private falls largely on you, the user. Businesses continually collect user data to inform their targeted ads, although if you don't enter personal information and you use privacy-focused software, you can limit what is collected and increase your online privacy.
Related: 19 Best Investment Apps and Platforms [Free + Paid]
Why Is Data Privacy Important?
---
Ensuring the security of confidential data is critical for a number of reasons. Principally, data privacy helps shield online users from fraud and identity theft, and the resulting personal and financial losses.
On a larger scale, breaches of databases created by government data collection programs can threaten an entire country's security, or put entire organizations at risk. Breaches of businesses can cause financial losses for their customers and compromise their personal data.
As our lives become increasingly digital, data privacy and online privacy laws will become even more critical to keeping our most important data secure.
Related: The 13 Best Investment Apps for Beginners
How Valuable Is Our Privacy?
---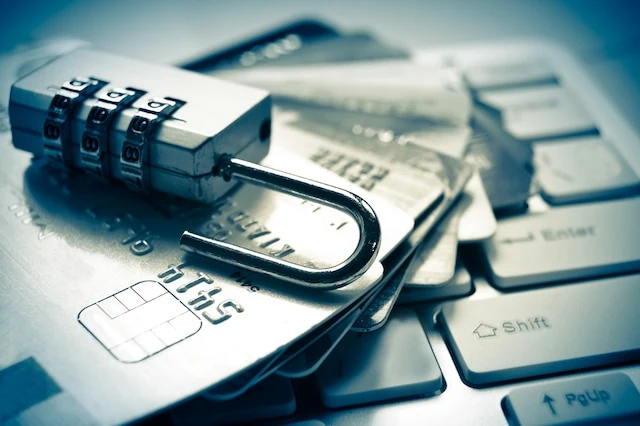 Personal data has become a valuable commodity over the past few decades as marketing technology and artificial intelligence capabilities have grown. Algorithms can now easily collect and analyze large amounts of user data, allowing companies to fine-tune and personalize their ad campaigns.
On the flip side, increasing internet usage also generates huge amounts of data that can be breached and stolen. Identity fraud and other potential risks to individuals, corporations, and government entities are a growing concern. Internet users worldwide must decide how much personal data to put out on the Web.
Even consumers who avoid making transactions on the internet are at risk, since almost all businesses store customer data in cloud-based servers.
Between AI-based algorithms that aid marketing by using personal data to better target ads, the sale of user data that online companies collect, and periodic data breaches that can expose this sensitive information, online privacy is more important than ever.
Related: 10 Best Debit Cards for Teens [Reviewed by a Father + CPA]
Is Data Privacy a Problem?
---
Data privacy, or lack thereof, is a growing concern for internet users worldwide. A 2021 survey found that 86% of respondents worried about data privacy, while 78% expressed concern about the amount of data being collected from them. 40% did not trust companies to use their data ethically, 47% were worried about their data being hacked, and slightly more than half (51%) worried about their data being sold. (Source: Tech Republic)1
What Is Consumer Data Privacy?
---
Consumer data privacy refers to how companies and third parties collect, use, manage, and protect data generated during transactions and other online interactions. Organizations must follow various data protection laws that regulate how data is collected and managed, and employ protective measures to keep that data secure.
How Risky Are Data Breaches?
---
In a data breach, protected or confidential data is viewed, stolen, copied, or otherwise used by someone not authorized to see or use it. In simpler terms, a data breach happens when hackers access personal data for monetary gain.
The severity of a breach depends on what information was accessed and the intentions of the party who accessed it. Some types of data that may be illicitly accessed include personally identifiable information (like names, contact information, and birthdates), financial and health care records, intellectual property, and log-in data such as usernames and passwords.
These types of information may be sold to other parties for marketing campaigns, to commit fraud, or simply to give a business a leg up on its competition. Personally identifiable information can be used to scam you or to gain further access to information that can be used to steal your identity.
While you can protect yourself to some extent from scams and help secure your information with strong usernames and passwords, a breach of something highly sensitive like your Social Security number can lead to severe consequences.
Related: Best Investing Apps for Teens Under 18 [Stock Apps]
How Much Data Is Stolen Each Year?
---
Billions of pieces of data are stolen each year globally. In 2022, 422 million individual users were affected by some sort of data breach in the U.S., with some people impacted by multiple violations. (Source: Statista)2
Should Businesses Prioritize Data Privacy?
---
For several reasons, the answer to this question is a resounding "Yes!" First, prioritizing data privacy is a must because not doing so will harm your business. Compliance with data privacy regulations is actively enforced in the U.S. and around the world. Organizations that don't comply risk fines and other penalties. Plus, it isn't just your customers' data at risk. Intellectual property and other company secrets can be stolen and sold to your competitors.
If fines and penalties don't hit your pocketbook, customers will. Investing in data privacy protection is critical for building a valuable brand that customers trust. Security-conscious consumers won't do business with a company that doesn't protect their data.
Related: 8 Best Rent Collection Apps & Software for Landlords
Online Privacy Statistics: Data Collection
---
1. How Much Data Is There?
It is predicted that the total amount of digital data worldwide will hit 181 zettabytes by 2025, with one zettabyte equaling a trillion gigabytes. (Source: DOMO)3
2. Who Collects Data?
Website scripts called trackers let internet companies gather data about your online activities and internet history so that they can target you with personalized ads. A recent study found that online users encounter an average of 177 trackers per week. These trackers allow Google and Facebook to know about half of the overall browsing habits of most of their users. (Source: All About Cookies)4
3. Why Is Data Collected?
Most of the data gathered from internet users is for targeted ads. The more an advertiser knows about what sites you visit, what news you consume, and what products you buy, the more effectively they can tailor ads to you, which means more revenue for them. (Source: All About Cookies)5
Related: Best Credit Cards for Teens [Build Credit]
Online Privacy Statistics: Data Protection
---
4. Where Is Data Protected?
Luckily, data protection is increasingly prioritized worldwide, with 137 out of 194 countries, or 71%, having legislation in place to require it. A further 9% of countries have draft legislation in the works. (Source: UNCTAD)6
5. "What Data Protection?"
A poll conducted in late 2021 found that 70% of American internet users say it's becoming increasingly difficult to control who accesses their online data, and only about a third think that companies do a good job of keeping their online data safe. (Source: Ipsos)7
6. Impact of Data Protection Laws
Since the European Union's data privacy and protection law, the GDPR, took effect in 2018, 27% of U.S. companies have spent more than $500,000 to comply, and 32% now have a data protection officer on staff. (Source: Persona)8
7. Cost of Data Protection
In 2022, companies on average devoted 9.9% of their overall budget to cybersecurity. (Source: VentureBeat)9
Related: 11 Best Debit Cards for Kids
Online Privacy Statistics: Data Security Breaches
---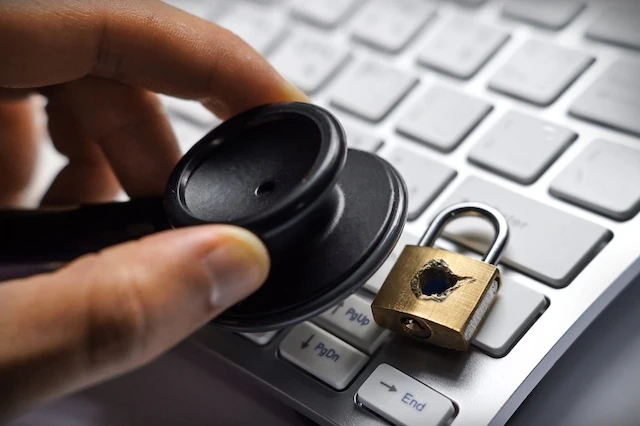 8. Who Experiences Breaches?
A 2023 data threat report found that nearly half of IT professionals say that data threats are increasing, either in quantity or in severity. 22% of companies have experienced a ransomware attack within the past 12 months. (Source: Thales)10
9. Where Do Breaches Occur?
Companies in California are particularly hard hit. Historically, California has been the state most affected by breaches, based on data from 2005 to 2020. New York comes in second, followed by Texas, Florida and Maryland. Preliminary data from 2022 indicate that these states continue to lead in either the number of breaches, the severity of breaches, or both. (Source: Network Assured)11
10. What Causes Data Breaches?
Around 95% of cybersecurity breaches are caused by human error. These errors can be skill-based (due to negligence) or decision-based. (Source: World Economic Forum)12
11. What Is the Cost of a Data Breach?
An 2023 IBM report found that the average data breach in the U.S. costs $4.45 million. The same study found that 51% of organizations plan to spend more to improve data protection as a result of breach. (Source: IBM)13
Related: Best Accounting Software for Rental Properties [Free + Paid]
Data Privacy: Identity Theft
---
12. The Pandemic Led to an Increase in Fraud
A 2022 report found that identity fraud cost consumers around $52 billion in 2021, with 42 million people falling victim. Heavy use of online services during the pandemic played a role in the high level of fraud. Many scams involved fraudulent claims related to the stimulus money that Congress gave consumers that year. (Source: AARP)14
13. Who Is Impacted by Identity Theft?
Identity theft is a wide-ranging problem. In 2022, the federal government received 1.1 million reports from consumers of identity frauds. (Source: FTC)15
14. Can Children Be Victims of Identity Fraud?
Believe it or not, children are often the victims of identity fraud. According to a 2022 report, 915,000 children were affected by identity fraud over the prior year, with the cost averaging $1,128 per household. (Source: Javelin)16
Related: Federal Tax Brackets and Rates
Data Privacy: Social Media Usage
---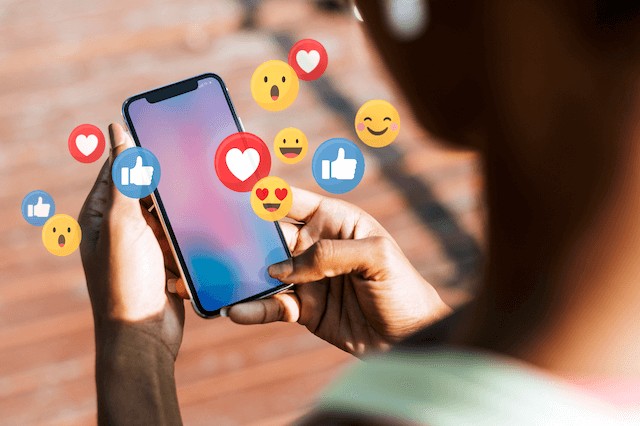 15. Social Media and Identity Fraud
Social media users give scammers another avenue for stealing their identity. While telephone calls were the most common means by which identity scams were perpetrated in 2021, the Federal Trade Commission tallied nearly $800 million in losses related to stolen identities that targeted victims' social media accounts that year. (Source: Experian)17
16. Many Social Media Users Aren't Confident Their Data Is Safe
About seven in 10 adults in the U.S. have a social media account. But fewer than half of people on social media believe that social media companies can keep their data secure. (Source: Cloudwards)18
Related: 7 Best Teen Checking Accounts [Bank Accounts for Teenagers]
Are There Laws Governing Data Privacy?
---
There are several federal or state laws on data privacy in the U.S. regulating the collection of user data and protecting different kinds of such data, along with international laws related to data protection. Some of the main privacy laws are discussed below.
HIPAA
---
The Health Insurance Portability and Accountability Act of 1996 (HIPAA) is a federal law that created national standards for protecting sensitive patient health information. While some entities can share this information (such as health care and insurance providers), HIPAA helps individuals understand and control what and how their health information is used.
FCRA
---
The Fair Credit Reporting Act of 1970 (FCRA) is another federal law designed to protect personal data. FCRA helps ensure that the information in credit bureau files is accurate, fair, and private by regulating the way credit bureaus can access, use, and share the data they collect. It also helps consumers understand what actions they can take related to the information in their credit reports, such as the right to dispute inaccurate claims and request a free credit report each year.
FERPA
---
The Family Educational Rights and Privacy Act of 1974 (FERPA) helps protect the privacy of educational records from any private or public K-12 or post-secondary schooling. FERPA also applies to other agencies that receive funding from the U.S. Department of Education. FERPA gives parents or students 18 or older control over educational records, and prohibits institutions from disclosing those records without the written consent of the guardian or adult student.
CCPA
---
The California Consumer Privacy Act of 2018 (CCPA) gives California consumers more control over the information that businesses collect about them. This control includes the right to know what personal information is collected and how it is used or shared, the right to delete most personal information collected, the right to opt out of the sale of personal information, and the right to non-discrimination for exercising their CCPA rights. Those requirements apply to companies that do business in California, subject to certain thresholds related to their earnings and how much personal information on California residents they collect.
COPPA
---
The Children's Online Privacy Protection Act of 1998 (COPPA) imposes requirements for websites or online services directed at children under the age of 13. COPPA also applies to other online services or websites that know they may be collecting personal information from individuals under the age of 13. The act specifies what must be included in privacy policies, when and how to seek consent from guardians, and the operator's responsibilities to protect children's privacy and safety while online.
GDPR
---
The General Data Protection Regulation of 2016 (GDPR) is a law on data privacy and protection in the European Union (EU) and European Economic Area (EEA). The primary goal is to increase control and rights over individual personal data and simplify international business regulation. The GDPR governs the processing of personal data of individuals living in the EEA and applies to any entity collecting the personal information of these individuals, regardless of its location.
What Can You Do to Protect Your Sensitive Data?
---
There are several ways to protect your data. Some of the most important are to set strong passwords and to change them regularly, be aware of scammers and hacking attempts, and monitor confidential data like what's in your credit report. You should also track which organizations have your data and act quickly if a breach occurs.
Some other things you can do to protect your data:
Encrypt your files
Use a password manager and two-factor authentication
Back up your data on multiple devices (such as a USB)
Physically secure your devices
Use end-to-end encryption when sharing files
Use a VPN when on public WiFi
Keep your devices' operating systems updated
What Should You Do if Your Sensitive Personal Data Has Been Compromised?
---
With so much valuable data being collected, it's only a matter of time before you fall victim to a data breach. Many breaches involve usernames or passwords, as opposed to more personal information, but it's still important to act quickly to secure your accounts and prevent any potential fraud.
Luckily, companies must notify customers of data breaches, so you will likely find out directly from the organization experiencing the breach. However, it often takes time to detect breaches, so always be on alert for suspicious activity or communication in your accounts.
Once you learn of a breach, secure your accounts by changing passwords, PIN numbers, and other log-in credentials. Depending on the breach and information stolen, you may also want to initiate a fraud alert so that any lender processing a credit application in your name knows to verify that the applicant is really you.
It's also critical to monitor your accounts and credit reports for unauthorized or suspicious activity to detect fraud early on. If the breach is severe, you may want to freeze your credit file so scammers can't apply for credit in your name.
Related: 30 Best Side Hustles for Teens [In-Person + Online]
How Can You Control Your Digital Footprint Online?
---
It's nearly impossible to avoid leaving a digital footprint in our high-tech world. Every online account, every email, and every post on social media contributes to your digital footprint, which indicates your preferences and persona.
However, there are ways internet users can reduce or partially control their footprint. These include:
Deleting or deactivating old social media and other accounts
Deactivating unused email accounts
Disabling location tracking on your devices
Checking your privacy settings on devices and social media accounts
Unsubscribing from mailing lists
Using a VPN
Minimizing the amount of personal information you share on social media platforms
Related: 11 Best Stock Portfolio Tracking Apps [Stock Portfolio Trackers]
Sources
Tech Republic: https://www.techrepublic.com/article/data-privacy-is-a-growing-concern-for-more-consumers/
Statista: https://www.statista.com/statistics/273550/data-breaches-recorded-in-the-united-states-by-number-of-breaches-and-records-exposed/
DOMO: https://www.domo.com/data-never-sleeps/
All About Cookies: https://allaboutcookies.org/internet-tracking-how-to-stay-anonymous/
All About Cookies: https://allaboutcookies.org/internet-tracking-how-to-stay-anonymous/
UNCTAD: https://unctad.org/page/data-protection-and-privacy-legislation-worldwide/
Ipsos:
Persona:
VentureBeat: https://venturebeat.com/security/benchmarking-your-cybersecurity-budget-in-2023/
Thales: https://www.thalesgroup.com/en/worldwide/security/press_release/2023-thales-data-threat-report-reveals-increase-ransomware-attacks/
Network Assured: https://networkassured.com/security/worst-us-states-for-data-breaches/
World Economic Forum: https://www3.weforum.org/docs/WEF_The_Global_Risks_Report_2022.pdf
IBM: https://www.ibm.com/uk-en/security/data-breach/
AARP: https://www.aarp.org/money/scams-fraud/info-2022/javelin-report.html
FTC: https://www.ftc.gov/system/files/ftc_gov/pdf/CSN-Data-Book-2022.pdf
Javelin: https://javelinstrategy.com/press-release/17-million-us-children-fell-victim-data-breaches-according-javelins-2022-child/
Experian: https://www.experian.com/blogs/ask-experian/identity-theft-statistics/
Cloudwards: https://www.cloudwards.net/data-privacy-statistics/#Six
Related: