My wife and I recently made the move from New Orleans to Northern California to be near her family, have more job opportunities, and access to better public schools.  So far, the results have justified our decision but some legacy concerns linger while new ones present.
In New Orleans, I own real estate which I have rented since 2017.  I carry a mortgage I'd gladly pay off faster if it made sense for our situation, but with our desire to sell the property to raise money for a down payment, we've decided to carry it longer.
Because we continue to owe money on the property, we'd like to protect our investment against the unfortunate event of a loss.  Previously, I carried an HO6 homeowner's policy which covered us in such an event.
Since becoming a landlord, I needed to transition my policy from an HO6 homeowner's policy to an aptly-named, landlord insurance policy.  And if my renter is smart, he'll carry renters insurance on his life transition as well to safeguard against potential theft or loss of his possessions as well.
This post dives into landlord insurance, provides an idea on how much coverage you need, recommended providers, and cost trends seen for appropriate coverage.
What is Landlord Insurance and What Does it Cover?
Landlord insurance provides coverage for landlords who rent  out a piece of real estate they own to a tenant.  This type of insurance carries two different types of coverage:
Both types of coverage aim to protect you, the landlord, from any unexpected financial losses.  It's important to understand the different coverages and levels of coverage within a landlord insurance policy.
For example, with landlord insurance, there are multiple levels of policies: DP-1, DP-2, and DP-3.  As the number at the end increases, so does the coverage under the policy.
To illustrate, a DP-3 policy might provide for replacement cost in the event of a theft of home contents whereas a DP-1 policy might only provide partial replacement cost as a cash payout.
As we'll see later, other optional coverages exist in the landlord insurance coverage universe and may be called for depending on your unique financial situation.
However, they don't come without added cost and should be balanced against the likelihood of a loss occurring under these coverages.  As with everything, don't pay for what you don't need or at least aren't likely to need.
Related:
Landlord Insurance Property Protection
Turning first to property protection covered under landlord insurance, this helps cover physical property related to the home you're renting.  In my case, my condo's walls, contents (i.e., hot water heater, immobile appliances, my built-in Murphy bed, etc.), and any other equipment kept on site for maintenance purposes.
This coverage generally includes three primary items:
Dwelling – This coverage pays for repairs to the home, condo or apartment in the event of damage resulting from fire, lightning, wind, hail or other losses covered by the policy.
Other Structures – This policy element pays out if you need assistance paying to repair detached structures (e.g., a shed behind the rental property, fence, etc.) on the property if they're damaged by a covered loss.
Personal Property Used in Service of the Rental – You likely own equipment used to maintain your rental property during showing season or usual upkeep of the property during periods of occupancy.  This portion of the landlord insurance policy covers this equipment in the event of a covered loss.  Of note, this does not include your personal property not used in the maintenance of the property.  If you leave your bike at the property and it gets stolen, sadly, you're out in terms of recovering against that loss.
These coverage types are all subject to policy deductibles, and much like health insurance, some have higher deductibles than others.  Additionally, these insurance policies are also subject to coverage limits.  If your losses exceed these limits, you won't have success recovering these costs through this landlord insurance policy because your insurer will say you should have carried more coverage.
This limit, the maximum your insurer will cover you against, can vary and will cost more as you purchase more coverage.  Of note, each coverage typically has its own, separate deduction and limit and can be priced according to your needs and personal budget plan.
Landlord Insurance Liability Protection
The liability portion of your landlord insurance policy will help to protect against legal expenses if someone is injured on your property or for related medical bills, should you be found responsible.  A common example is if a tenant would fall down a set of stairs on the property and a court finds you failed to maintain the stairs and/or railing in an adequate manner.
In this case, you would be required to pay for the tenant's medical, legal and other related expenses.  This is where having landlord insurance with liability coverage comes in handy.
The amount of coverage can vary but typically comes available in standard $100,000 and $300,000 variants.  My personal landlord insurance policy carries the latter and should be more than sufficient should I ever have the need to file a claim against my policy.
Also of note, you likely won't pay a deductible for a liability claim against your landlord insurance.
What Does a Landlord Policy Typically Cost?
According to the Insurance Information Institute, a typical landlord insurance policy can run 15-20% more than a traditional homeowners insurance policy.  In fact, recent years show the average cost of homeowners insurance came to $822.
In this case, adding an extra 15-20% places a landlord insurance policy in the neighborhood of $900-1,000 per year.  Personally, my landlord insurance policy came to $900 for 2019-2020.  
How Much Coverage Do You Typically Need?
Personally, I assessed my coverage needs and drew up a landlord insurance policy example consisting of the following elements.  My insurance declaration page reflects:
$35,000 dwelling cash replacement cost coverage (35% of condo purchase price)
$300,000 in liability coverage
$5,000 personal property replacement coverage (I have a few odds and ends I left in the unit for my tenant and the extra coverage costs me ~$10/year)
$3,500 loss of use coverage (in the case the unit becomes temporarily unrentable, I can claim up to $3,500 in lost rental income)
$5,000 for medical payments coverage (for an injury on property and I'm found liable)
I felt these coverage amounts provided me adequate coverage in the event of a loss under any of these scenarios.  I'm accepting a greater level of risk by not insuring the full purchase price of the property but feel comfortable carrying this reduced coverage given the construction materials of the building.
Also, were I to insure the full value, my policy premium would easily double and become cost prohibitive in terms of earning a return on my rental property.
I have considered carrying sufficient coverage to pay off my mortgage should a fire or some other loss event occur.  In this situation, I'd be out the equity in the condo but would not owe anything on the mortgage.
Other Landlord Insurance Coverages to Consider for Your Needs
In real estate, location matters.  It's no different for landlord insurance coverage.  Depending on your rental's neighborhood, region, condition, security, and a number of other considerations, you might wish to carry added landlord insurance coverages.
In particular, some optional coverages you should review include:
Burglary/Theft – Most standard landlord insurance policies will likely carry some protection against damages incurred during a break-in, they might not cover stolen property.  In this event, it pays to have added coverage against theft of your personal property used to maintain the rental unit.
Vandalism – In the event of someone committing an act of vandalism against your rental, you might think about picking up additional coverage providing assistance for repairs.  Vandalism is not a standard item covered against with landlord insurance and is something you want to purchase in addition to the basic policy.
Should I Get a Landlord Insurance Policy if I List My Property on a Home-Sharing Site?
Anyone interested in listing their residence on a home-sharing site (e.g.., AirBnB, VRBO, HomeAway) should speak with an insurance agent at one of the insurers listed below to ask about any additional endorsements or policies available to provide coverage.
One option, separate from adding an insurance rider or endorsement to your homeowner's policy, is to purchase a landlord insurance policy or rental coverage for landlords.  If the hosts (you) own and reside in a condo unit on the premises, you may have coverage under your unit-owners policy (HO6).
This policy is designed to provide property coverage for the insured unit, including alterations, appliances, fixtures and improvements within the insured unit.  HO6 policies also typically include coverages for personal property, based on limits selected by the insured (you).
When considering listing your property on one of these sites, make sure you understand the risk implications and plan accordingly: if you live on the property and rent one of the units as a short-term rental, adding an additional endorsement or simply having coverage under an HO6 policy may suffice.  If you do not live on the property, you will need to consider a landlord insurance policy to provide adequate protections under a loss event.
The Best Landlord Insurers
Now that you have a better understanding of landlord insurance and how it works, you need to decide the insurer best for you.  I've had luck with the following insurers for receiving competitive quotes on policies.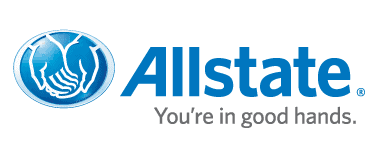 Keep your properties covered with All State.  If you own a rental property, you can enjoy dependable coverage with All State landlord insurance.
You will have the support of a knowledgeable agent to help guide you select the appropriate coverages for your needs.
Be prepared for more than a leaky pipe.  Your landlord insurance coverage can help protect you from many problems that you could encounter.  However, these policies can cover against major issues which can threaten the property you own and your financial assets.
Standard protection includes physical structures and premises liability coverage.
Add-ons include:

Personal Property
Fair Rental Value
Inflation Protection
Umbrella Coverage

Offers numerous discounts to help you save more