Your landlord is legally required to rent you a habitable property—and if they don't, establishing a rent escrow account is one way to ensure it happens.
You should feel safe where you live. And your rental home shouldn't pose health risks. Many landlords provide this kind of environment—many, but not all. Sometimes, you might have to share your concerns with your landlord and ask them to fix the issue.
But what action can you take if the landlord fails to make the necessary repairs?
Not paying rent is a quick way to snatch a landlord's attention. However, if you simply stop paying rent, your landlord might have the right to evict you. But through the proper legal channels—which includes sending your rent to an escrow account, rather than straight to your landlord—you might be able to force the landlord's hand, ensuring they make repairs that provide you with the habitable property you're paying for.
But how does the entire rent escrow legal process work? Read on as we explain that, who qualifies for rent escrow accounts, whether your credit score will be affected, where to open a bank account for rent escrow, and more.
What Is Rent Escrow?
---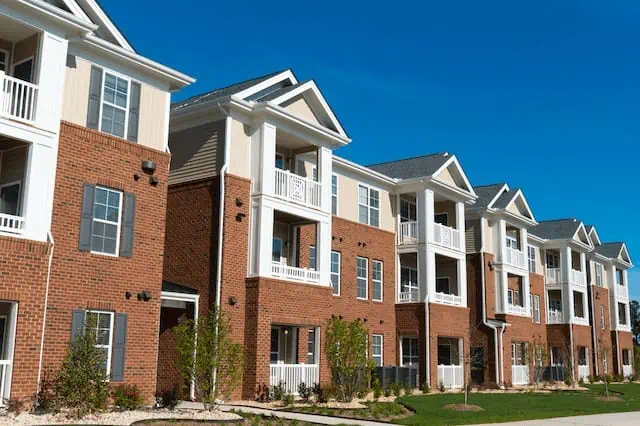 Rent escrow, sometimes called rent withholding, is a legal process where a tenant pays rent to a third party, such as a court, as opposed to directly to a landlord. Rent is paid this way until the landlord makes the necessary repairs or until the case is otherwise decided.
Related: How to Open an Escrow Account for A Security Deposit
When Do You Need a Rent Escrow Account?
---
Typically, state laws require a landlord to make necessary repairs to make a property habitable within a certain "reasonable" period of time—say, 30 days, for example—after being notified of the issue. If the landlord has failed to do so within that time period, and you have no reason to believe the landlord will perform their duty, you should look into taking your case before a judge and creating a rent escrow account immediately.
And again: It's vital to go through the proper channels for rent escrow; don't just stop paying rent. Sending rent payments to an escrow account shows you are able and willing to pay your rent. If you stop paying for your rental property altogether, you might be evicted—and in a worst-case situation, you might still be on the hook for that unpaid rent.
If your residence is currently uninhabitable and the landlord isn't taking action to fix the issues, follow your state's procedure to begin paying rent in escrow, including notifying your landlord that you are doing so.
Related: 7 Best Sites for Advertising Rental Property Listings [Free + Paid]
What's Required to Withhold Rent in an Escrow Account?
---
Laws vary by state, but in general, to withhold rent, it must be for a serious reason that you (or a guest) did not cause; it can't just be a minor inconvenience. You also must be up-to-date on your rent payments, and you mustn't be facing any other lease violations. And you might have to meet other conditions, too, depending on the state you reside in.
You also have to properly document and report the problem. Most legal experts suggest submitting every repair request in writing, so there's documentation. Direct emails also provide you a way to prove you've notified the landlord. (Resident portals, however, often don't provide you with an adequate way of proving you sent a request.) You should also take photos and/or videos as evidence of the issue.
You'll also want to provide any proof of expenses incurred as a result of the issue. For instance, if your heat is broken and you bought a space heater, provide a receipt of that purchase. Lastly, we also suggest gathering bank account statements and any other evidence that you're current on rent, so you have proof in case you need it.
In the event the landlord refuses to fix the problem or take steps toward addressing it, you can ask a local court to start the escrow process. This typically starts with an application, petition, complaint or some other filing to the court. Usually, you will also need to submit documentation including a copy of your lease, personal identification, and related bills.
In some cases, you will not have to pay rent to an escrow account until the judge hears the case; in other cases, you'll be asked to pay into escrow immediately, even if the case will be heard later.
Lastly, you're required to provide written notice that the escrow process has begun, and that you will be withholding rent. This notification should include why the rent escrow process was started, how much money is in the account, and where the rent in escrow is being held. Depending on your state, you might be required to send the notice via certified mail. (However, even if it's not required, we recommend using certified mail anyways.)
Related: 8 Best Rent Collection Apps & Software for Landlords
What Is a Habitable Property?
---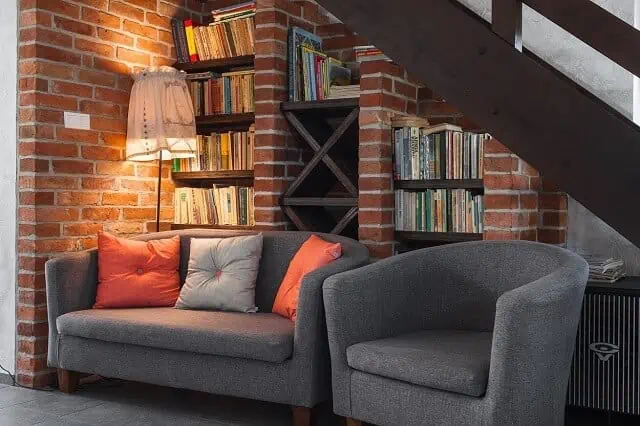 The crux of many situations that lead to escrow is the definition of a habitable property. While individual states might have their own definitions, broadly speaking, a habitable property is safe and fit for people to live in with a reasonable amount of comfort. It cannot pose a risk to tenants' health or safety.
Aesthetics, minor inconveniences—anything that doesn't make a home unlivable—are not part of what makes a property habitable.
What Might Make a Property Uninhabitable?
Issues that might make a property uninhabitable include (but aren't limited to):
Pest infestations
No heat during winter months
Exposed wiring
Hazardous substances

Mold formation on walls
Asbestos
Lead paint

Structural defects
Broken doors
No running water
Again: This is not a comprehensive list of everything that makes a property uninhabitable. And what's considered uninhabitable can vary by state. For example, in hotter states, air conditioning might be considered essential; in colder states, it might not.
If your property is uninhabitable through no fault of your own, give your landlord proper notice to fix the problem.
Related: How to Find Good Tenants With Online Rental Listings
What Happens If You Withhold Rent?
---
The results of rent withholding depends on where you live and whether you went through the proper channels.
If your state allows rent escrow, you have a valid reason to use it, and you follow the legal process for withholding rent payments, the situation will usually work out well for you.
Withholding rent through rent escrow doesn't mean you haven't paid rent. It means that instead of paying rent to your landlord, you're sending it to a third-party account to hold until after the rent escrow hearing. Following the hearing, the rent might be released to the landlord (after fees), though in some situations, you might receive some or all of the money back. If the landlord fails to fix the problem in a timely manner, the lease might be terminated or the tenant might be told to continue paying rent through the escrow account.
However, if you withhold rent without doing so via an escrow account, it's very possible (indeed, likely) that the landlord will try to evict you for nonpayment of rent.
Related: Security Deposit Laws in New Jersey [What Landlords Need to Know]
Does Withholding Rent Affect Credit?
---
Withholding rent certainly has risks, including to your credit score. And in fact, even following the correct steps can still result in a negative outcome.
Typically, if you don't go through the proper rent withholding channels and simply stop paying rent, your credit score will eventually be dinged. Typically, rent isn't considered late until it's late for at least 30 days, and even then, many landlords don't report unpaid rent to credit bureaus. However, if you continuously withhold your rent through improper channels and the landlord reports you as delinquent, it will negatively impact your score.
Continued delinquency could result in an eviction, too. Now, evictions don't directly show up on your report. But if your landlord then goes to a debt collection agency to collect on your unpaid rent, that could deliver a massive black eye to your credit report.
However, let's say you went through the court, set up an escrow account, and made all the necessary timely payments to that account. Even then, if your property was ruled habitable, the judge might decide that rent escrow wasn't warranted. In that case, your landlord might be able to evict you. While that eviction won't show up on your credit report, it still will be logged into the public record, which could come up in future landlords' background checks—hurting your ability to secure a residence in the future.
To avoid any sort of negative hit to your credit report or ability to find new housing, you'll not only have to properly pay rent in escrow and correctly follow all the proper steps—the judge will also have to find that your dwelling was uninhabitable, making the landlord responsible for repairs.
Related: 8 Best Online Rent Payment Systems [Rent Collection Services]
What Happens to Rent Payments With a Rent Escrow Account?
---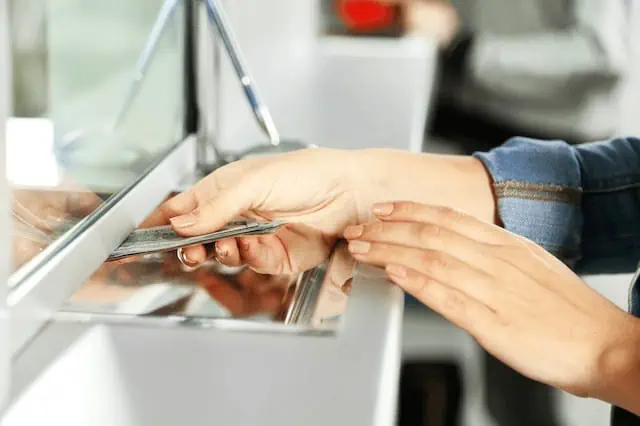 As we mentioned earlier: If your rent escrow application is approved by a judge, you will send your rent money to an escrow account to ensure you're compliant with your lease agreement, either starting right away or after the scheduled hearing.
If the landlord is ordered to fix the issue, they will be given a certain amount of time to do so. (The amount of time depends on the jurisdiction, but typically it will fall between 14 and 30 days.) The landlord might ask the judge to access some of the escrow funds to use toward repairs.
At some point in the process, there will be a rent escrow hearing where the judge decides if your requests were necessary and if the landlord successfully fixed the issues. Usually, the escrowed money will be released to the landlord after the problems are resolved, minus any inspection or court fees.
You might be rewarded some or all of the withheld rent depending on the severity of the issue and the amount of time it took the landlord to fix the problem. Occasionally, a judge might decide your requests were unwarranted; if so, the rent likely will be distributed to the landlord.
How Do I Open an Escrow Account for Rent Payments?
---
Some states require tenants to deposit rent through a specified local district court, while others are more flexible. It's important to put your rent into an escrow account controlled by some neutral third party, however, so it's clear you aren't trying to avoid paying rent.
If the court doesn't give more specific guidelines, you can ask your attorney to put the money in a trust account or you can open a completely separate bank account yourself.
Use the account only for the rent you're withholding and nothing else.
Best Rent Escrow Account for Tenants to Pay Rent
---
Baselane is WealthUp's top-rated pick for both renters and landlords who need a real estate bank account for rent escrow and other real estate banking needs. The platform lets you use several payment methods to send rent, including bank transfer, debit, and credit card.
Baselane allows you to make one-time payments or recurring payments. We suggest the latter, as it will ensure you're hitting the deadline for rent escrow every month.
Users receive payment confirmations for their own records, which are of course vital as court payment evidence. Baselane also makes it easy to view your payment history, and you can access the platform from any device.
It's free to create an account, and it's easy to get started. And if you find that you enjoy the simplicity of banking through Baselane, you can access other useful products and services through the platform, including renters' insurance.
Best Bank Account for Real Estate Investors
Baselane | Landlord Banking + Rental Property Finances
Baselane is a complete rental property financial management system.
The bank account for landlords has no fees and offers high yields on all balances (4.19% APY as of 11/17/2023), unlimited 1% cash back on debit card spend, and up to 5% cash back on home improvement spending.*

Other features include check writing, same-day ACH payments, and up to $2.5 million in FDIC insurance.

Baselane also offers bookkeeping, rent collection, analytics, and more.
Special Offer ($150 bonus): Earn a $150 bonus after completing four steps with your Baselane Banking account. (1) Make a deposit of greater than $500 into a Baselane banking account within 30 days. (2) Maintain that average balance for 60 days. (3) Make more than $1,500 worth of mortgage payments within 90 days. (4)

Collect more than $1,500 of rent via Baselane into Baselane Banking within 90 days.
Pros:
Free high-yield bank account

Free online rent collection

Same-day ACH payments

Check writing

Generous cash back on qualified debit card spend

Up to $2.5 million in FDIC insurance

50 states lease creation and e-sign

Provides Zillow-sourced market values automatically
Cons:
No tenant screening services

No rental property listing capabilities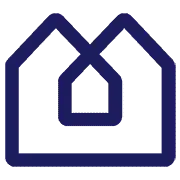 * 1% cash back is credited instantly following purchase with
no maximum spend. No minimum spend applies. Cash back is credited once per month for all rewards above 1% and credited to your account with a maximum of $2,000 annual spend per calendar year. Terms and conditions apply.
Related: 6 Ways to Invest in Apartment Buildings [w/Minimal Effort!]
Does Rent Escrow Differ By State?
---
Yes, yes, and yes. While the escrow process is very broadly similar across the nation, each state has their own individual rules and regulations.
More importantly, take note of the small number of states that don't have any rent-withholding statute:
Georgia
Idaho
Indiana
Louisiana
Mississippi
North Carolina
North Dakota
Texas
Utah
If your state doesn't have a rent escrow statute, you might check to see whether it has a "repair and deduct" law in place. In this system, the tenants either pay for repairs themselves and then deduct the costs from their rent payments, or they continue paying rent then sue their landlords for the amount they paid for repairs.
To learn if your state has a rent escrow statute, check out your tenant rights information supplied by the U.S. Department of Housing and Urban Development.
Related: