Running a rental property business is much more work than most people realize. But online rent payment systems can help ease the burden.
The job is stuffed with duties. It starts with marketing your properties, then moves on to tenant screening and interviews. Once you have tenants, you need to ensure you receive rent, make sure your properties are well-maintained, and track all the money that goes in and out of the business.
Fortunately, with the rise of online rent payment, at least one of these tasks can be handled almost exclusively on the web, freeing up time for both property managers and residents. Online rent payment systems make life easier and more affordable for both parties.
Well … the good ones can, at least. But not all online rent payment systems are created equal.
Today, we're going to examine all of the best online rent payment systems, as well as answer a number of frequently asked questions (FAQs) about these services. By the end, you should be able to determine whether these systems are a good fit for you, including whether they have all the features you need.
The Best Online Rent Payment Systems—Top Picks
---
| | | |
| --- | --- | --- |
| | | |
| | | |
| | | |
| Free, no fees. Get $150 to open a bank account and start collecting rent. | Unlimited Plan: Free. Unlimited Plus: $7/mo./unit. | 14-day free trial. All plans have a $28/mo. base fee. Basic: Additional $2/unit/mo. Essential: Additional $12/unit/mo. Complete: Additional $32/unit/mo.* |
| | | |
Free Rent Collection + Bank Account
Free, no fees. Get $150 to open a bank account and start collecting rent.
Free, Fast Rent Collection
Unlimited Plan: Free. Unlimited Plus: $7/mo./unit.
Feature-Rich Rent Collection Software
14-day free trial. All plans have a $28/mo. base fee. Basic: Additional $2/unit/mo. Essential: Additional $12/unit/mo. Complete: Additional $32/unit/mo.*
The Best Systems to Collect Online Rent Payments
---
Here, we'll introduce you to the best online rent payment systems.
Each of these systems makes it easy to collect rent online. The best online rent payment service for you depends on how many tenants you have, your budget, and what additional services would benefit you most.
1. Baselane
---
Baselane is a one-stop shop for landlords' banking and finances.
Users receive a debit card with unlimited 1% cash-back rewards and up to 5% cash back on home improvement spend. Purchases receive smart categorization, making it easy to track expenses and helps come tax time. Other tools and charts aid you in controlling your cash flow by seeing your year-to-date (YTD) revenue, YTD expenses, and more.
I also view Baselane as one of the best rent collection apps and software for landlords. Residents can pay online with bank transfers, debit cards, or credit cards, and they have the option to set up recurring payments. Payments are sent directly to your bank account(s).
Other Baselane features worth noting?
It partners with Lendency to provide flexible real estate loans for single and multifamily, five-plus units, portfolio loans, and more.
It offers landlord insurance covering dwelling and liability, loss of rent, and other situations through partner Obie.
Baselane has an artificial intelligence (AI)-powered marketplace that can connect you with the best rates for mortgages, and loans.
Interested in learning more? Sign up with Baselane today and learn how you can earn a $150 bonus, too.
Rental Property Financial Solution
Baselane | Rent Collection, Landlord Banking + Rental Property Finances
Baselane is a complete rental property financial management system.
The bank account for landlords has no fees and offers high yields on all balances (4.19% APY as of 11/17/2023), unlimited 1% cash back on debit card spend, and up to 5% cash back on home improvement spending.*

Other features include check writing, same-day ACH payments, and up to $2.5 million in FDIC insurance.

Baselane also offers bookkeeping, rent collection, analytics, and more.
Special Offer ($150 bonus): Earn a $150 bonus after completing four steps with your Baselane Banking account. (1) Make a deposit of greater than $500 into a Baselane banking account within 30 days. (2) Maintain that average balance for 60 days. (3) Make more than $1,500 worth of mortgage payments within 90 days. (4)

Collect more than $1,500 of rent via Baselane into Baselane Banking within 90 days.
Pros:
Free high-yield bank account

Free online rent collection

Same-day ACH payments

Check writing

Generous cash back on qualified debit card spend

Up to $2.5 million in FDIC insurance

50 states lease creation and e-sign

Provides Zillow-sourced market values automatically
Cons:
No tenant screening services

No rental property listing capabilities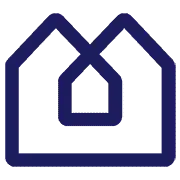 * 1% cash back is credited instantly following purchase with
no maximum spend. No minimum spend applies. Cash back is credited once per month for all rewards above 1% and credited to your account with a maximum of $2,000 annual spend per calendar year. Terms and conditions apply.
Related: 9 Best Rent Collection Apps & Software for Landlords
2. Avail
---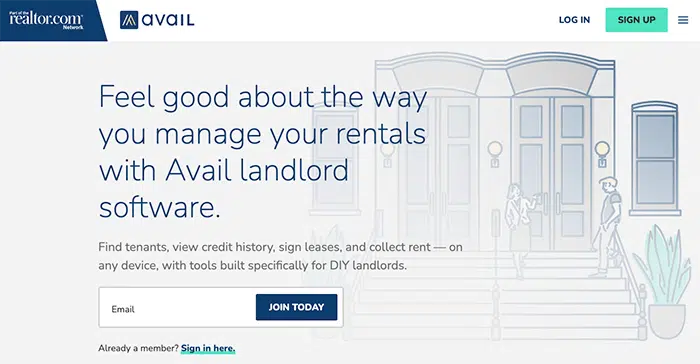 Avail is a free service that makes it simple for landlords to go through the entire process of screening tenants, from signing customized leases to collecting rent, and more.
Start by promoting your property on several prominent listing sites to entice potential tenants. When renters are interested, it's easy to schedule showings and ask pre-screening questions.
Once you have serious potential tenants, you can request an application be sent to them. They'll fill out information about their employment, residence history, and more. By completing the application online, the process can be done in minutes.
You can pick any TransUnion reports you want to view—for free—so you can learn credit histories, see any previous evictions, and read criminal background reports. These reports won't harm potential tenants' credit scores.
Once you've found your ideal tenants, they can sign a custom lease. Avail's legal team has created state-specific templates to get you started. You can make edits and add any additional rules you want. When the tenant signs the online lease, an e-signature makes it legally binding.
Tenants will appreciate being able to pay the security deposit, rent, and any other fees online with their bank account, or a debit or credit card. Money is sent directly to your bank account.
Rather than getting bogged down with confusing back-and-forth emails, tenants can submit maintenance requests and receive status updates through Avail. The app will track repair expenses for you and do other bookkeeping, so it's simple to see your cash flow and prepare taxes.
Free Property Management Solution for Independent Landlords
Avail | Free Landlord Software
Unlimited Plan: Free. Unlimited Plus: $7/unit/mo.
Avail offers free landlord software that allows you to syndicate listings on rental property sites, conduct credit and criminal screenings, execute state-specific leases, process online rent payments and perform maintenance tracking.*
Premium version offers next-day rent payments, waived ACH fees, custom applications and leases, custom lease cloning for reuse, and creating a property website.*
Tenants pay application fees, screening fees and payment fees ($2.50 per bank transfer w/Unlimited Plan).*
Pros:
Free plan with useful features

Tenant screening

Listing syndication with dozens of sites

State-specific lease creation

Online rent payments
Cons:
Next-day rent payments only come with Premium

No chat features within the app, must rely on email for communicating with tenants
* Some fees may apply for certain services (e.g., ACH fees for rent collection)
Related: 6 Ways to Invest in Apartment Buildings [w/Minimal Effort!]
3. TenantCloud
---
TenantCloud offers a few features that set it apart from competitors.
For one, you can create a free, custom website with TenantCloud that allows you to show off your rental properties to potential renters. You choose what information to include, photos to upload, your custom application, color scheme, and more.
TenantCloud will also give you access to millions of possible tenants and directly send you leads through their partnership with Rentler. Tenants see their property matches and invitations from landlords.
You can seamlessly schedule tours, send applications, do tenant screening (such as running background or credit checks), and receive application fees.
Once you and your tenants have found each other, you can send the lease agreement you made with TenantCloud's Template Builder and include state-specific document templates. Your tenants can avoid a trip and e-sign the agreement.
Payment every month is easy on both sides. Tenants can set up automatic online rent payments; landlords can have them directly deposited into one or more bank accounts.
In addition to enabling payments, the system can store other receipts and categorize them to simplify your accounting.
The property management software also streamlines maintenance requests. Tenants can describe the problem and attach photos in a request. You can then fix the issue or outsource it. If you outsource, you can track the labor time and materials used. There is an option to schedule service reminders so you can catch any problems before they get too bad.
Rather than listening to endless voicemails, you can talk one-on-one with tenants through the TC Messenger system, or leave a message for all tenants within a property on the message board.
TenantCloud has four price tiers, including a free tier; prices vary depending on how feature-rich you want the software to be.
Landlord Software for Listing, Screening and Collecting Rent
TenantCloud | Rental Advertising, Tenant Screening & Rent Payments
Free. Starter: $12/mo. Growth: $40/mo. Business: Custom pricing.
TenantCloud allows you to list vacant rentals on advertising sites, screen tenants and collect rent payments online
List your vacant rental(s) on dozens of rental listing sites simultaneously
Screen prospective tenants from the TenantCloud app
Collect rent online using ACH payments, debit and credit cards
Free 14-day trial to start for paid plans. After that, pricing varies depending on the plan
Pros:
Aesthetically-pleasing user interface

Automate vacancy listings available on dozens of rental sites

Screen prospective tenants
Cons:
No human support readily accessible

Only supports financial integration with QuickBooks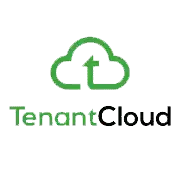 Related: Which Type of Real Estate Investment is Right for You? 8 to Know
4. Hemlane
---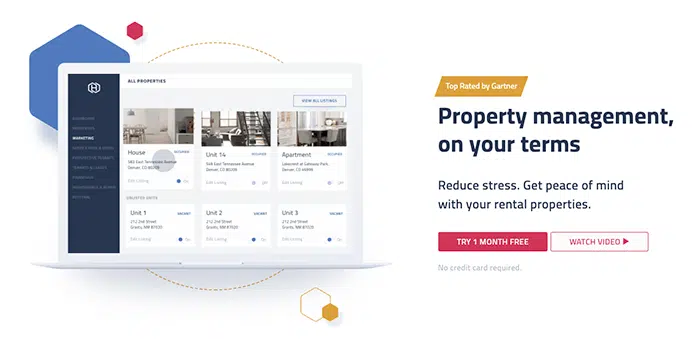 Anything Hemlane doesn't personally handle (and they handle a lot!), they connect you to local experts to help you out.
The company advertises your rental properties on the top 30 rental listing websites. It will also send potential tenants your listing so they can book showings. There's no need to conduct the showing yourself; Hemlane will connect you to local real estate agents who are experts at showing off a space. And if a tenant is interested, the service will send them your online rental application and take care of tenant screening duties such as background and credit checks.
Hemlane also will connect you to locals who can conduct your annual inspections and more.
As far as online rent payment services go, Hemlane works with all U.S. banks. It will request recurring rent and remind tenants about upcoming rent payments. And they can make those payments online via ACH, as well as debit or credit cards. You can choose to collect rent as a single full payment only, or let tenants split the rent payment (an option many would appreciate). Hemline also will automatically send requests for late fees, whether you opt for one-time fees or daily late fees.
This online rent payment service lets you choose multiple bank accounts for deposit, which some landlords do to keep their finances organized.
You'll save time during tax season, too. Hemlane allows landlords to upload documents and receipts so the property management software can track income and expenses—no manual entry needed.
Hemlane will also do the administrative work of managing maintenance requests while you just choose the service professionals you trust.
Hemlane offers a monthlong free trial, no credit card info required. After the trial, you can choose from multiple monthly plans; prices depend on both plan and number of units.
On-Demand Property Management Software
Hemlane | All-In-One Property Management
14-day free trial. All plans have a $28/mo. base fee. Basic: Additional $2/unit/mo. Essential: Additional $12/unit/mo. Complete: Additional $32/unit/mo.*
Hemlane offers property management services in three packages using per unit pricing with no unit minimum.
The service offers leasing tools to find qualified tenants, local support to connect you with agents, repair coordination with 24/7 US-based support for tenant requests and management tools for property management.
Free 14-day trial to start. Afterward, pricing starts at $30/month, allowing landlords to structure their management of 1-100 units flexibly.
Pros:
Clear and transparent pricing, no nickel and diming

Access to nationwide local leasing agent partner network

Listing syndication with dozens of sites

Tenant screening

24/7 repair coordination
Cons:
Not designed for landlords seeking full-service property management

Not suitable for short-term/vacation rentals

Not meant for portfolios over 100 units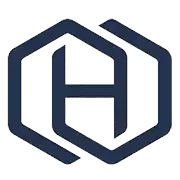 * Pricing reflects annual billing. With monthly billing, all plans have a $34/mo. base fee. Basic: Additional $2.50/unit/mo. Essential: Additional $15/unit/mo. Complete: Additional $40/unit/mo. No credit card required for free trial.
Related: 9 Best Real Estate Crowdfunding Sites + Platforms
5. PayRent
---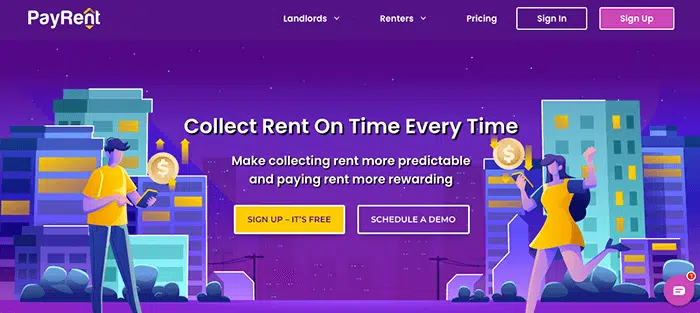 PayRent is more focused than many online rent payment systems.
While similar systems have rent collection as a small part of their property management software, PayRent's tools are all focused on collecting rent easily, securely, and in ways that benefit both landlord and tenant.
RentDefense™, exclusive payment controls and protections, makes collecting rent on time "virtually guaranteed." The online rent payment system can collect through ACH or credit cards.
PayRent will send invoices, reminders about rent payments, past due notices, late fees, and receipts, saving you time from tracking everything manually. And in addition to securing online rent payments, landlords can see their occupancy rates, upcoming charges/payments, and tenant balances at a glance in the dashboard.
Renters enjoy PayRent not only because online rent collection can be scheduled in advance, but also because tenants who make on-time payments get free reporting to all three major credit bureaus, which can help them build credit.
Reliable tenants also have access to interest-free emergency funds if they need temporary monetary help.
PayRent's property management software offers a free version, though it also has two paid tiers with monthly and per-unit charges. Tenants pay fees of 3.5% plus 30 cents for a credit card transaction under every PayRent tier.
Dedicated Online Rent Payment System
PayRent | Pay Rent Online Simply and Safely for Free
Pay-As-You-Go: Free. Do-It-Yourself: $19/mo. Go-Like-A-Pro: $49/mo.*
PayRent offers a focused suite of tools dedicated toward making it easier for landlords to collect rent online

RentDefense™ tools and controls protects landlords from late and lost rent

Free trials for paid tiers: Free 7-day trial for Do-It-Yourself tier, Free 14-day trial for Go-Like-a-Pro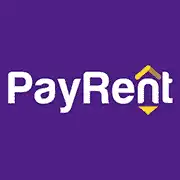 Tenants pay fees of 3.5% plus 30 cents for a credit card transaction under every PayRent tier. That includes the free Pay-as-You-Go tier, which charges $5 for each bank transfer. The Do-It-Yourself tier also charges $3 per unit after 25 units, and charges $2 per bank transfer. The Go-Like-a-Pro tier also charges $3 per unit after 10 units, and includes free bank transfers.
Related: Real Estate Syndication: What It Means and How to Invest
6. Buildium
---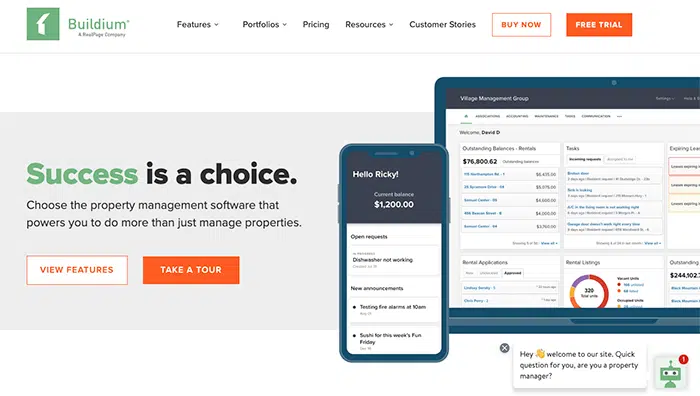 Buildium works well for landlords, whether they have a few tenants or a few thousand.
If you're currently looking to expand, or considering expansion in the future, the service will provide you with leads in your target area. And as you grow, bring on more property managers, and acquire more tenants, Buildium will work just as smoothly.
Buildium's ePay lets you automate collecting rent and paying vendors with credit/debit cards or ACH payments. But are you still a fan of good, old-fashioned cash? Do you have tenants who prefer to use cash? Through Buildium's partnership with PayNearMe, you can also receive and process cash payments.
In addition to giving renters options on how to send each rent payment, the system will track all payments and compare your banking records to your bank statements to ensure all transaction history is accurate and complete.
Buildium also manages maintenance requests and work orders, lets you easily communicate with residents and vendors, provides tenant screening services, and makes it simple to approve lease applications.
Landlords have their choice of three different price tiers on Buildium depending on how many options they need.
Buildium | Property Management Software
Essential: $55/mo. Growth: $174/mo. Premium: $375/mo.
Buildium offers a scalable property management software used by 20,000+ property management companies
The end-to-end property management system allows you to manage leasing, maintenance requests, payment collections, vendors and more
Use the service to pay rent online, conduct tenant screenings, purchase renters insurance and schedule showings with prospective tenants
Buildium provides a financial overview of your properties in an intuitive dashboard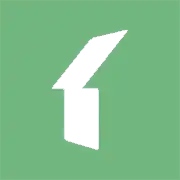 Related: 9 Best Tax-Advantaged Investments & Accounts to Build Wealth
7. RentRedi
---
RentRedi can be a major selling point for attracting tenants.
Renters can choose to have their on-time rent payments reported to TransUnion to help build credit and raise scores. "When a tenant chooses to report on-time rent payments to TransUnion, they can boost their credit by as much as 26 points," RentRedi says.
Your tenants also have the option to make online rent payments through ACH or ACH-only, credit, debit, or cash. Residents whose incomes are largely tips will love the ability to deposit cash at more than 90,000 retail locations. Tenants can set autopay for rent payments as well. And landlords can choose to accept or block partial payments.
RentRedi helps you find the best renters for your properties. You get free syndicated listings not just to RentRedi, but also Realtor.com and Doorsteps, and you can add an unlimited number of properties. The property management software will prescreen potential tenants before you ever look through applications and schedule showings.
When renters are interested in your property, RentRedi will screen them using SmartMove's ResidentScore (which it says predicts evictions better than credit scores). It also will look through state and national criminal record databases to create a Tenant Criminal Report, and it will compile a Tenant Eviction Report. When you have decided on a tenant, they can e-sign their lease and add required documents.
RentRedi provides other services, too. The landlord maintenance software makes it easy to outsource maintenance, have tenants submit requests through the app, and keep everyone updated on progress.
Optionally, you can take advantage of RentRedi's partnership with REI Hub to get the rental property accounting software add-on to help you stay on top of your finances.
RentRedi has just one tier, with unlimited units, tenants, team members, and listings, with prices only varying depending on how you pay (monthly, six-month or annual).
All-in-One Property Management Software for Landlords
RentRedi | Landlord Software & Rent Payment App
Monthly (Pay-as-you-go): $19.95/mo. 6-Month: $15/mo. (25% off). Annual: $9/mo. (55% off).
RentRedi is a software for landlords looking to manage their rental properties
RentRedi collects rent online and reports to TransUnion to boost their credit if paid on time
Complete tenant applications and screening online
* Reflects annualized discount on a per month rate.
Related: 14 Best Investment Opportunities for Accredited Investors
8. Stessa
---
Stessa is focused on making rental property finances simple, and one way to achieve that goal is making online rent collection automated.
After your residents are onboarded (which Stessa also helps with), it will send reminders when a rent payment is due and update you when an online rent payment is received and deposited to your account.
Tenants have the ability to set up recurring online rent payments via ACH, so payment is always on time.
In addition to collecting rent, Stessa automatically generates and updates financial reports, such as balance sheets, income statements, and cash flow reports. It also handles income and expense tracking.
If you choose to bank with Stessa, you get seamless integration that lets you unlock more insights and tie purchases directly to a property with the Stessa Cash Management feature, which comes with a Visa debit card.**
Landlords get unlimited free accounts (so you can have one for each property or portfolio) and there are no minimum balance requirements, monthly maintenance fees, or inbound wire fees.
You can sign up for Stessa for free and set up a property within minutes.
Rental Property Financial Software
Stessa | Smart Accounting Software for Rental Property Landlords
Essentials: Free. Pro: $20/mo.
Stessa makes rental property finances simple by providing your portfolio's performance through an informative dashboards and reporting.
Create financial statements, perform bookkeeping tasks and manage your money through an FDIC-insured account that offers a competitive 3.12% APY* for free users or 5.08% APY for Pro users (as of 10/30/2023) and has no maintenance fees or other hidden fees.
Account holders can earn 1.1% cash back on debit card purchases.*
Use Stessa to collect rent on autopilot.
You can even use Stessa's parent company, Roofstock, to buy and sell investment real estate.
Stessa Cash Management is a financial technology company, not a bank. Banking services provided by Blue Ridge Bank N.A., Member FDIC. The Stessa Cash Management Visa® Debit Card is issued by Blue Ridge Bank N.A., pursuant to a license from Visa U.S.A. Inc., and may be used everywhere Visa debit cards are accepted. * Cash back earned each month will be credited to your account by the next month's statement cycle. ATM transactions, the purchase of money orders or cash equivalents, loan payments, and account funding made with your debit card are not eligible for cash-back rewards. No minimum opening deposit and no minimum balance requirements.
Related: 20 Best Stock Research & Analysis Apps, Tools and Sites
What Is a Rent Payment Service?
---
Landlords and property managers spend a significant amount of time on tasks including sending rent reminders, depositing checks at the bank, and putting financial information into spreadsheets.
Meanwhile, your tenants are likely familiar with a crude system of making a note on their calendar to pay rent, then writing a check when it's due. They take the time to write the check and either send it out or walk it over to the leasing office.
Thankfully, property managers and renters alike can enjoy the convenience of online rent payment services.
Rent payment services allow tenants to send rent to their landlords automatically online. These services are often free or at least low-cost, and in addition to streamlining rent collection, they often provide more tools to automate your real estate business, too.
Related: Best Video Intercom Systems for Apartments and Office Buildings
How Can You Collect Rent Payments Online?
---
Online rent collection is more convenient than checks or cash, as a general rule. But what are the best online rent payment methods?
1. Bank transfers (ACH)
Bank transfers, or Automated Clearing House (ACH), can be a great option for online rent payments. It's fast, safe, and easy. Tenants don't have to pay for postage or make a special trip. And landlords don't have to go to the bank to cash checks.
Unfortunately, banks and credit unions often charge fees for external bank account transfers. Those fees can add up over time.
2. Peer-to-peer payment services (CashApp, Zelle, Chase Direct Pay, etc.)
Peer-to-peer payment services—like Zelle, Chase Direct Pay, and more—can also be excellent options for online rent payment. These are just as fast and easy as a bank transfer. Even better, they're often free!
The downside here is that these services aren't available to everybody. Not all tenants use institutions that support Zelle. They don't all bank with Chase.
It's easiest for landlords to receive rent payments in the same way, but it's best to give renters a widely accessible option that doesn't force them to jump through hoops.
3. Property management software
Property management software is sometimes free, and even when it's not, it's usually still affordable.
These platforms offer a variety of services to save landlords time and money. Rent collection is simple, and every tenant can pay the same way. Usually, they can send a rent payment directly from a bank account, or credit or debit card payments. The landlord receives the rent payments in one or more bank accounts.
In addition to rent collection, many property management software options provide other services, including:
Helping with maintenance requests
Making it easy to communicate with tenants
Listing properties on popular websites
The key, then, is finding property management software that has exactly the right combination of features you want.
Related: Security Deposit Laws in New Jersey [What Landlords Need to Know]
What App Can I Use to Collect Rent?
---
People who want an online rent payment service have a plethora of options. The top eight online rent payment services currently on the market today are detailed above.
The best online rent payment service for you depends on your needs. Do you just need a system to collect rent online? Or do you also want one that will make life easier for property managers and your tax preparer?
Some of the services above are free, while others charge a fee. So in addition to considering the time you might save and the features you want, also take a good, long look at what you can realistically afford.
Also think about your tenants. What payment options do you want to provide to them? Some apps just allow for ACH online rent payments. However, if you pick an online rent payment service that allows them to use debit or credit card payments (or even cash!), you might have happier tenants that stick around in part for the convenience.
Carefully review the apps above to find the best fit for your situation.
Other FAQs About the Best Online Rent Payment Systems
---

What are alternatives if you want to collect rent online?
If you don't want to use a service specifically designed for online rent collection, there are other options for how to collect rent online.
Venmo (which PayPal owns) and Zelle are among the better-known options. Venmo charges a fee of 1.9% of the payment, plus 10 cents, for business transactions. Zelle, meanwhile, is a free service that lets tenants have their rent paid with a debit or credit card, or bank balance. If you only have a few tenants, who all use banks that support Zelle, this is an excellent option.
Unfortunately, not all banks support Zelle, so this system doesn't work if some of your tenants use different banks.
Can you collect rent through Venmo?
Yes, you can collect rent through Venmo if it's done as a business transaction.
Venmo is simple to use, it almost instantly sends money between accounts, and many tenants probably already have it.
However, if you use Venmo for business transactions (as opposed to repaying money between friends or family), it will charge you a 3% processing fee. And don't try to get around that fee by calling it a personal transaction—that can get you in trouble with the app, and it might even cause some of your funds to be temporarily frozen.
Venmo also doesn't provide any payment protection like other options do.
From a legal standpoint, Venmo might make it more difficult to evict tenants when it's necessary. If renters send partial rent payments that are automatically accepted through Venmo, it could delay the process, as you've accepted some form of payment.
So, yes, you can use Venmo for collecting rent payments. But there are many reasons to consider other forms of payment.
Does rent collection affect credit score?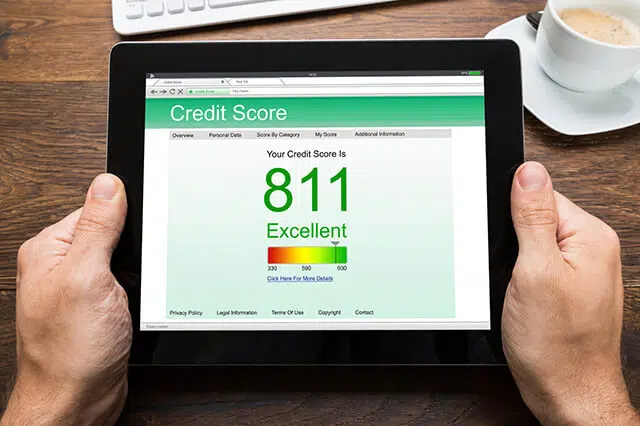 Landlords aren't required to report rent payments, and thus, many don't.
However, more landlords are beginning to report rent payments because the process has become easier. Indeed, if they use an online rent payment service, it might not require any extra work at all.
When rent payments are sent to the three major credit bureaus, they appear on tenants' credit reports.
Consistent on-time payments can improve one's chances of loan or credit card approval. It can also help build credit for those who don't have much credit history.
However, renters who frequently miss payments can be negatively affected. It can make them seem unreliable and make it more difficult to get loans.
As far as credit score, whether rent payments affect your credit score depends on which credit-scoring model is being used. The FICO Score 8 is the most popular model, and it doesn't include rent payments in calculations. Newer versions of the FICO score, such as FICO 9 and FICO XD, do include them, though.
What happens if a tenant makes late payments?
A proverb states, "an ounce of prevention is worth a pound of cure." Many services that collect rent online will let tenants set up recurring payments, send payment reminders, or both.
Using an online rent payment service makes it much less likely tenants will make late payments, but it can still happen. What happens next depends on your policy in rental contracts and the system you use for collecting rent online.
You can have late rent notices automatically sent and any applicable fees added. Late or missed payments are easily seen in the system if the situation escalates and you need legal proof of nonpayment.
Why should tenants pay rent online?
When landlords accept rent payments online, paying rent is easier, faster, and cheaper for both parties. Nobody has to drive to the post office or personally deliver rent to property owners. There are no transaction fees or postage costs. The transaction can be free, almost instant, or even automatic each month.
Why should landlords accept rent online?
As mentioned before, accepting rent online makes things easier and cheaper for both parties.
For property management, it means no waiting in line at the bank to deposit checks, or waiting on checks that get lost in the mail. Especially with property management software that allows for recurring rent payments, landlords can have more peace of mind that they'll be collecting in full each month.
Can you make recurring payments online?
Yes, most online rent payment systems allow tenants to make recurring, automatic payments, meaning they shouldn't ever be late or miss a payment.
Can you pay rent with a credit card?
Most, but not all, online rent payment systems allow tenants to pay rent with a credit card. If you want this as an option for your tenants, make sure to choose a system that supports it.
What are the benefits of paying rent online?
Pro: Making recurring rent payments online
Many systems let tenants set a recurring payment schedule; those who don't get reminders when rent is due. This means you don't have to chase down payments as often. The services can also automatically apply late fees.
Pro: Automated, organized transactions
Every transaction is recorded and organized so you can see your finances and tenant payments at a glance.
Pro: Simplifies, saves time
Online rent payments can save you a significant amount of time. There's no more making frequent bank visits. And your finances will be more organized when it's tax time.
Con: Fees
Some online rent payment systems charge a monthly fee.
Con: Eviction complexity
In the unfortunate event the time comes where you need to evict a tenant, you'll need to understand the rules around making partial payments toward satisfaction of the lease terms. If your tenant has automatic rent collection in place, these automatic payments may land during the eviction period, potentially complicating the eviction process.
Related: