When kids make money, they get more than just … well, money.
Children learn valuable lessons from working to earn cash. They begin to understand how money works, they develop money management skills, and they start to develop a sense of maturity.
Obviously, parents should take care of their children's needs, but it can be beneficial for kids to earn money to afford their wants, especially when it involves building habits like saving money for the future.
That said, children are more limited in the kinds of work they can do, when they can work, and how many hours they can work. A lot depends on a child's age—a 6-year-old and a 16-year-old typically have much different options for permissible work.
Today, I'm going to talk to you about 25 different ways kids can make money. I'll be splitting the list in two—jobs that can be done online, and in-person jobs. For every job, I'll list the minimum age requirement (where applicable) based on my discussions with the U.S. Department of Labor's Wage and Hour Division, any additional benefits, and what kinds of kids might gravitate toward that kind of work.
My advice: Flip through this list and see which jobs align best with your (or your child's) interests. Kids should definitely try to earn money, but they'll be extra motivated if they start out doing something they enjoy.
How to Make Money as a Kid
---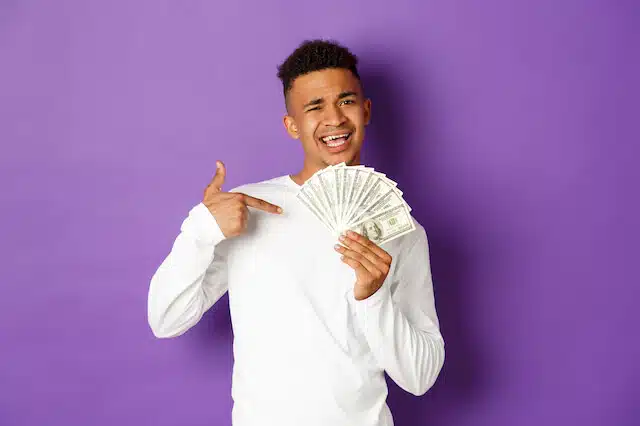 Kids have a wide array of ways they can make money, but which of those options are available to them is largely dependent on their age.
The Fair Labor Standards Act (FLSA) provides for a range of workplace protections, and part of that is governing kids' ability to work. For instance, the FLSA determines the types of jobs kids can do, the number of hours they can work, and the times of day they can be at a job. Typically, the younger you are, the more legal restrictions there are. Indeed, with the exception of agricultural jobs and businesses owned entirely by one's parents, few companies are legally allowed to hire children under age 14—which means 13-year-olds and younger kids often must work for, say, neighbors or family friends.
Also, the FLSA prohibits anyone under age 18 from working at any nonagricultural occupations deemed hazardous, and the industries can work in are stricter for 14- and 15-year-olds than they are for older teens.
Therefore, kids will need to find non-traditional means of earning money, such as making money online, working for family members, performing odd jobs, or downright getting creative with side hustles.
Consider the differences in the following age groups:
Younger Kids (13 + Under)
Kids in this age group don't qualify for most standard jobs (though some, such as newspaper delivery, still apply), so they typically can only make money by helping family members or neighbors.
Children often get an allowance at this age, which is useful in teaching kids about money—but it doesn't emphasize the relationship between money and the work that goes into it. My suggestion: Some light housework, rewarded with cash, can open up a lot of conversations about work, money management, and saving.
Young Teens (14-15)
When a kid turns 14, they qualify for several non-manufacturing jobs. However, many FLSA limitations still apply. Minors who are 14 and 15 can't do hazardous work (think construction or mining), they can't work more than three hours on a school day or more than 18 hours per week, and they must work between 7 a.m. and 7 p.m. (Note: Hours limits increase to eight hours per day, and 40 hours per week, and nighttime allowable hours extend to 9 p.m., when school isn't in session.)
When kids age 14 to 15 get jobs, parents should heavily encourage their kids to save money. They should also try to teach them responsible spending, as well as begin introducing them to the concept of investing.
Older Teens (16-18)
Age 16 is typically the federal baseline for most employment. While minors still can't work at jobs considered hazardous, 16- and 17-year-olds no longer face limitations on when and how many hours they can work. Also, many teens tend to get their driver's licenses at these ages, which opens up a host of work possibilities.
Other considerations? This age group might want to make money at a faster rate, given that hefty expenses—say, a car down payment or college tuition—are quickly approaching. Older teens might also feel compelled to try out jobs in fields they're considering for future careers. (For instance, teens considering an education major might seek jobs that involve mentoring, tutoring, or taking care of children.)
Adults
Once a kid turns 18 and becomes an adult, there are no more federal restrictions governing their work choices. That said, some 18-year-olds might still be in high school, so they'll still need jobs that work around their class schedules.
One last thing to consider, as you're determining whether your child is the right age for a certain job, is state labor laws. In some cases, a state's laws might be more restrictive than what federal laws allow for. (In other words, the FLSA might say a 16-year-old can do a certain type of job, but a particular state's law might restrict that work until age 18.)
Best Ways to Make Money as a Kid: Online
1. Completing Online Surveys
---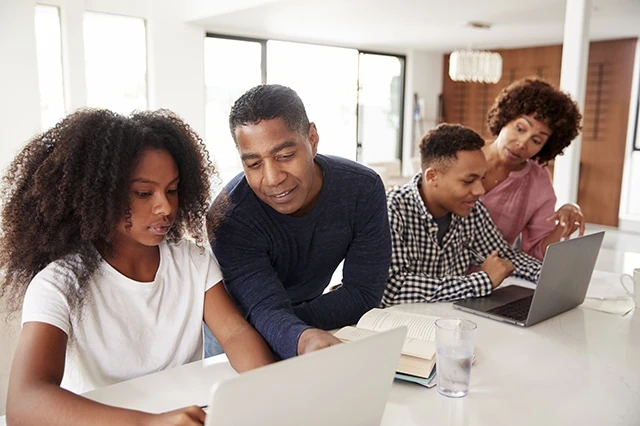 Minimum age requirement: Varies by service, typically 13
Everyone has an opinion! But did you know you could get paid for yours? Several online survey sites offer up a little money when you tell them what you think. Below, we highlight two of the more popular services for taking surveys.
(We'll note, while taking online surveys on a survey site or app might not be the most lucrative use of your time, the convenience and flexibility these services provide can make them worthwhile contenders for teens interested in making money online from home or on the go.)
Branded Surveys
Minimum age requirement: 13 (Teens age 13 to 17 must have parental consent)
Branded Surveys has paid out more than $36 million to more than 3 million users.
The surveys made available to you will depend on your interests and profile information, as well as what research partners currently need. Each survey earns points; you can cash out once you've accumulated at least 500 points. Depending on survey length, users make anywhere from 50 cents to $5 per survey.
You can use your points toward gift cards from more than 100 brands, receive cash in your PayPal or bank account, or even make a charitable donation.
Related: How to Get Free Stocks: 14 Apps Giving Away Free Shares
Swagbucks
Minimum age requirement: 13
Making money online through Swagbucks is simple. Swagbucks lets users earn Swagbucks points (SBs) by completing simple tasks—that includes taking surveys, yes, but also shopping online, playing video games, or even just doing web searches.
Users can redeem SBs for gift cards from popular retailers, such as Apple, Amazon, and Target; the website awards roughly 7,000 gift cards every day. However, if you just want cash, you can redeem points that way, too, and receive the money in a PayPal account. You'll need your own bank account if you want to transfer this money for you to use.
Several companies offer savings accounts specifically designed for kids and even teen checking accounts with debit cards. Just the same, you might consider asking your parents if you can use their account.
Related: Best Brokerage Account Bonuses and Promotions
2. Sharing Your Internet Connection
---
Minimum age requirement: Varies by service
OK. Sharing your internet connection might not exactly sound safe at first blush. But a few service providers do provide safeguards while sharing your connection with partner companies looking to conduct a variety of marketing tasks. Take Honeygain, for example.
Honeygain
Minimum age requirement: Legal age of maturity; teens under said age must get parental consent
Teens looking for a passive online summer job should consider Honeygain, which allows you to earn rewards merely by sharing your internet.
With Honeygain, you effectively open up your internet connection to Honeygain's partner companies. "These companies extract insights from the web using Honeygain to make market research, ad-fraud prevention, brand protection, pricing intelligence, travel fare aggregation, and SEO monitoring services," Honeygain says. Honeygain only allows trusted partners to use your internet, and it will never ask for or gain access to your personal data.
Honeygain provides a wide variety of returns, including covering monthly subscriptions to platforms such as Netflix, Amazon Prime, and YouTube Premium; free gaming with Xbox Live, Twitch Prime, free in-game currency, and more; and even returns in crypto or PayPal cash.
Earnings vary based on the amount of traffic you share. For instance, Honeygain's estimating calculator says that if you share 6 GB of traffic every day, across eight hours per day, you could earn $20 per month. That might not seem like a lot, but remember: You're not doing anything differently than you otherwise would.
Teens should consult their parents about using Honeygain, including whether they're allowed, the amount of GB that can be shared, and how much time per day is acceptable.
Related: Best Passive Income Ideas & Passive Income Investments
3. Playing Video Games
---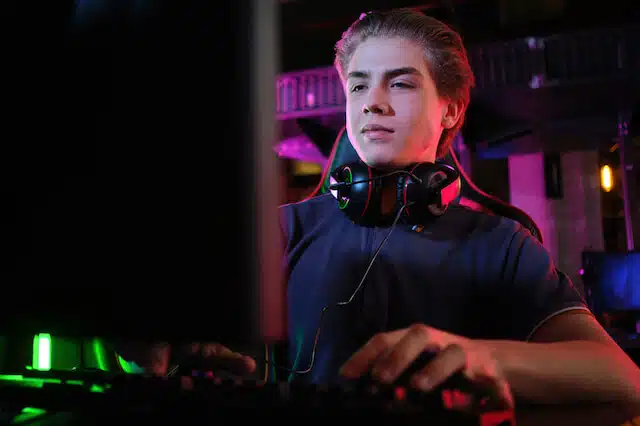 Minimum age requirement: Varies by service
Teens, kids, and adults alike enjoy playing video games—and as it turns out, that favorite hobby can also earn teenagers extra money online.
MyPoints
Minimum age requirement: 13 (Teens age 13 to 17 must have parental consent)
MyPoints helps users earn money to redeem toward gift cards by playing online games. Activities include online games, bingo, puzzles, trivia and more. The more people play, the more MyPoints points they earn. For playing games, you can get up to 4 points/$ per game. Units can be redeemed for gift cards to stores including Target, Starbucks, Sephora, and more.
This app is available to teens 13+, though teens age 13 to 17 need to have parental consent.
Related: 4 Best Ways to Save Money for Kids [Children's Savings Plans]
4. Watching Ads
---
Minimum age requirement: Varies by service
Watching ads is a simple way to earn rewards. You can easily watch these while laying in bed or multi-task and watch them as you stretch or workout.
MyPoints
Minimum age requirement: 13 (Teens age 13 to 17 must have parental consent)
One of the best places to earn points from watching video ads is MyPoints. The website is highly rated on Trustpilot and has paid out hundreds of millions of dollars in gift cards.
There are many other ways to earn rewards on MyPoints as well. Users can earn points through shopping, taking surveys, playing games, signing up for trial services, and more. (And the variety can keep you from getting bored.)
Points can be redeemed for gift cards to stores such as Target, Apple, and Sephora, as well to PayPal, movie theaters, and much more.
5. Watching Videos for Money
---
Minimum age requirement: Varies by service, typically 13
You can also watch videos that aren't ads to earn money. Another way 13-year-olds can earn extra money is by watching various types of video content online.
ySense
Minimum age requirement: 13
ySense is an online community with multiple earning options for tasks such as taking paid surveys, testing new apps, signing up for websites, watching videos and more. Paid online surveys can be completed on your own schedule, and every survey completed earns points.
The service suggests completing the daily checklist bonus, a way to leverage more earning potential from the platform. For each day that you complete your Daily Checklist, you will have a bonus of up to 16.0% added to your account balance at the end of that day. You are paid via PayPal.
6. Starting a YouTube Channel
---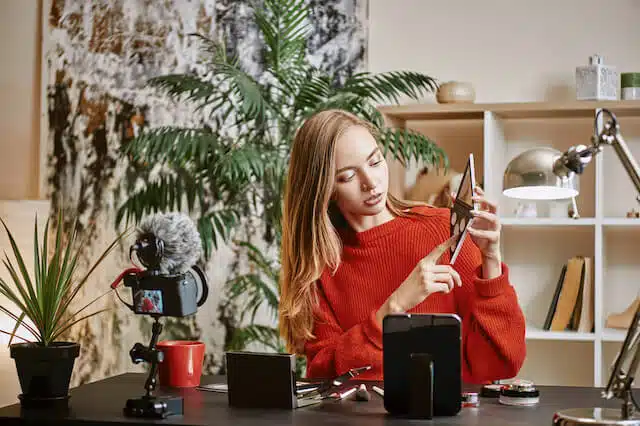 Minimum age requirement: 18*
Depending on how much time and effort you put into creating YouTube videos, you have the potential not just to make a little extra money, but a sizable amount.
While teens make up the majority of minors who make money by creating videos about topics they love, even younger kids can get in on this opportunity as long as an adult is willing to create a channel for them. While you can get paid from ads that play during your content, many YouTubers earn much more money from sponsored videos, swag, and paid product promos.
* You must be 18 years old to earn ad revenue from your YouTube channel, but if you're younger, you can create an account with a trusted adult.
Related: 13 Best Money Apps for Teens [Invest, Spend, Budget + Pay]
7. Creating Your Own Products and Selling Things on Etsy
---
Minimum age requirement: 18*
Etsy is one of the most popular ecommerce online marketplaces—it's effectively a one-stop shop for original items.
Don't worry, though: You don't necessarily need to sell physical items, such as crocheted sweaters or woodwork, which would require you to spend money on expensive materials every time you get an order.
You can create digital products, such as E-printables. Not sure how to create or sell them online? You can take an Etsy E-Printables online course to learn how. Online courses are an excellent way to learn a marketable skill.
Once you've learned how to create E-printables, you can set up an Etsy store and earn passive income by selling them. Check out the course in the product box below to learn more.
* The minimum age to sell through Etsy is 18, but if you're younger, you can ask a parent or another trusted adult if you can sell your items via their account.
8. Managing Social Media Accounts
---
Minimum age requirement: Minimum required age of social media platform
Running social media accounts is an excellent way for teenagers to earn their own money online, especially if they are considering a marketing career in the future. While you're unlikely to land a role at a major company (which would be a full-time position anyway, and thus not an option here), you can work for smaller businesses or individuals in need of social media marketing help.
This position is a great fit for anyone who has a large social media following of their own, as it showcases your abilities on the platform.
But you'll have to demonstrate maturity: While businesses know how adept young adults are at navigating social media, a couple bad choices could destroy their reputations.
9. Becoming a Virtual Assistant (VA)
---
Minimum age requirement: None, but recommended 13+
The responsibilities of a virtual assistant vary, but often include tasks such as responding to emails, scheduling meetings, data entry, and other administrative tasks. While the client focuses on the higher-level aspects of a business, the virtual assistant handles tasks that are easier but still essential to get done.
This is a particularly great way to make money as a teenager if you personally know someone who could use a virtual assistant, such as family and friends. Virtual assistants often work with personal information about their employer, so they'll prefer to work with someone they know and trust.
10. Starting a Blog
---
Minimum age requirement: None, but recommended 13+
You can write a blog about any topic that interests you. Many people get started blogging by writing about a cause they care about, such as mental health or the environment, while others blog about their interests, such as music or sports.
While some people blog just as a therapeutic hobby, it's possible to make money from blogging. You can host pay-per-click advertisements on your blog, promote useful products or services, create an online course, or publish sponsored posts. (Just note that several of these monetization methods might require getting the help of a trusted adult.)
11. Freelance Writing
---
Minimum age requirement: None
Whether you want to write website copy, advertisements, blog posts, or something else for others, many people make money as a freelance writer.
Freelance writers will sometimes write under their own name, or "byline." But sometimes you'll "ghostwrite," which means either someone else will get credit for the writing, or there will be no name on the writing at all.
Not anyone can become a freelance writer, of course—you need a combination of writing skills and marketing skills so you can attract clients.
Note that while you can start at any age, any businesses that want writers to sign a non-disclosure agreement (NDA, which basically requires you to keep corporate secrets) will require workers to be 18 or older, which will ensure the document is legally binding.
12. Opening a Teen Investment Account
---
Minimum age requirement: 13
Everyone loves spending money, but if you save and invest your money as a teenager, you can grow that cash into much larger sums in the future. It's not a quick way to make money, unlike the jobs above. But it's still a worthwhile way to put some of your earnings to work so you can generate even more money over time.
A Fidelity Youth™ Account is an excellent place for your teen to make money through investments, and you can sign up online.
Fidelity Youth™ Account ($50 bonus for teens, $100 bonus for parents)
---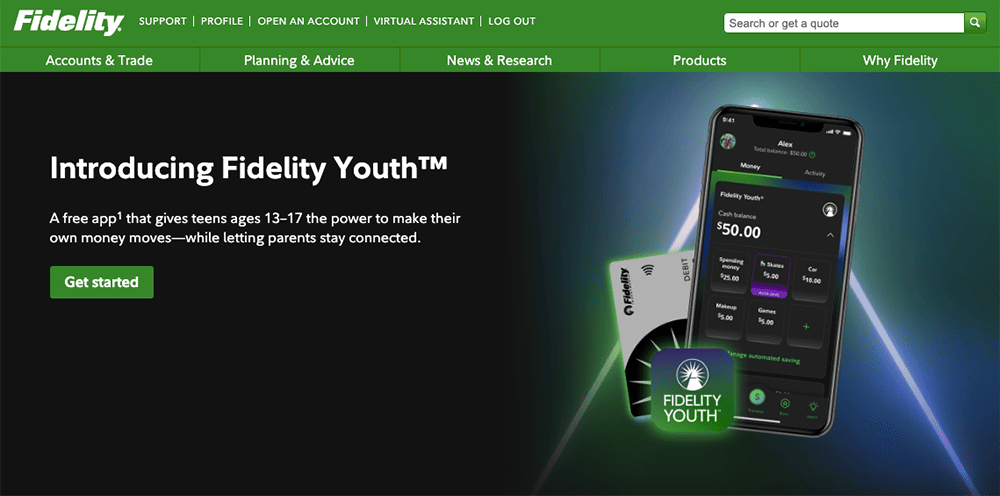 Available: Sign up here
Price: No account fees, no account minimum, no trading commissions*
Platforms: Web, mobile app (Apple iOS, Android)
Promotion: Teens get $501 on Fidelity® when they download the Fidelity Youth™ app and activate their Youth Account; parents get $100 when they fund a new account
Is your teen interested in jumpstarting their financial future? Do you want them to build smart money habits along the way?
Of course you do! Learning early about saving, spending and investing can pay off big when you start on the right foot. And one tool that can help your teen get that jump is the Fidelity Youth™ Account—an account owned by teens 13 to 17 that's designed to help them start their money journey. They can start investing by buying most U.S. stocks, exchange-traded funds (ETFs), and Fidelity mutual funds for as little as $1!⁴
Your teen will also get a free debit card with no subscription fees, no account fees³, no minimum balances, and no domestic ATM fees⁵. And they can use this free debit card for teens to manage their cash and spend it whenever they need.
And as for building smart money habits? You and your teen can access your account through the Fidelity Youth™ app, which has a dedicated Learn tab packed with materials developed specifically to help teens develop good financial habits. Not only will Fidelity's interactive lessons, videos, articles, tools, and calculators accelerate their learning—but for every level they complete, reward dollars will be deposited into their account to use however they want.
Controls parents want and need
A parent or guardian must have or open a brokerage account with Fidelity® to open a Fidelity Youth™ Account. For new Fidelity® customers, opening an account is easy, and there are no minimums and no account fees.
Parents and guardians have plenty of tools they can use to monitor their teen's activity: They have online account access, can follow monthly statements and trade confirmations, and can view debit card transactions made in the account.
To make it even easier, you can set up alerts to notify you of trades, transactions, and cash management activity, keeping you firmly in the loop on actions your teen takes across the Fidelity Youth™ Account's suite of products.
If your teen has an interest in learning about investing and taking their first steps toward building their financial journey, you should consider downloading the Fidelity Youth™ app and opening a Fidelity Youth™ Account. The account comes custom-built for their needs, which will help them become financially independent and start investing for their future.
Read more in our Fidelity Youth™ Account review.
Related: Best Investing Apps + Money Apps for Teens
13. Saving Money in a Bank Account
---
Minimum age requirement: Varies by ban, can be as young as 6
While kids should invest some of their money, most of what they earn should go in a traditional bank account. Bank accounts make it easy to both save and spend your money, and they're the backbone of solid money management.
If you'd prefer to simply save some and spend some, a Chase First Banking℠ account is an excellent way to meet your needs.
Save and spend with Chase First Banking
---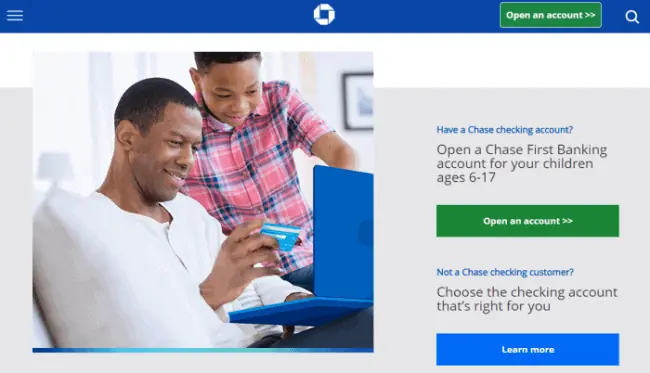 Ready to teach your little ones about money, but not quite sure if you have the time, patience and expertise?
Chase First Banking℠ offers simple banking for both of you in one location: the Chase Mobile® App—for free. Manage all accounts with this mobile app and encounter no fees as well as find yourself able to withdraw money on 16,000 Chase ATMs around the country. The account is designed with kids 6-12 in mind, and available for ages 6-17.
At the heart of Chase First Banking℠ sits one of the best free debit cards for kids and teens that works anywhere Visa is accepted.
Need insight and oversight into your child's spending and saving? You can set spend alerts and limits as well as specific locations all in your Chase Mobile® app.
Teach your kids to spend, save and earn—all from the Chase Mobile® app. Chase First Banking℠ helps parents teach teens and kids about money by giving parents the control they want and kids the freedom they need to learn.
To get started, you'll first need to be a Chase customer with a qualifying Chase checking account.
Consider opening a Chase Total Checking℠ or Chase Secure Banking℠  account to qualify.
Chase Total Checking℠ also grants access to 16,000 Chase ATMs and more than 4,700 branches as well as a $200 sign up bonus when you set up direct deposit within 90 days of coupon enrollment. You can pay $0 in monthly fees, subject to meeting certain conditions*.
Chase Secure Banking℠  offers the same Chase ATMs and branch locations as well as a $100 sign up bonus when you make stated qualifying activities and meet certain conditions.
Once you open a qualifying Chase Checking account, you may apply for a Chase First Banking℠ account for your child.
Read more in our Chase First Banking review.
Related: 5 Best Investment Accounts for Kids [Child Investment Plans]
14. Earning Cryptocurrency
---
Minimum age requirement: 13
Numerous apps allow you to earn cryptocurrency, which like other investments—stocks, ETFs, mutual funds, and more—can grow in value.
Earn crypto with Step
---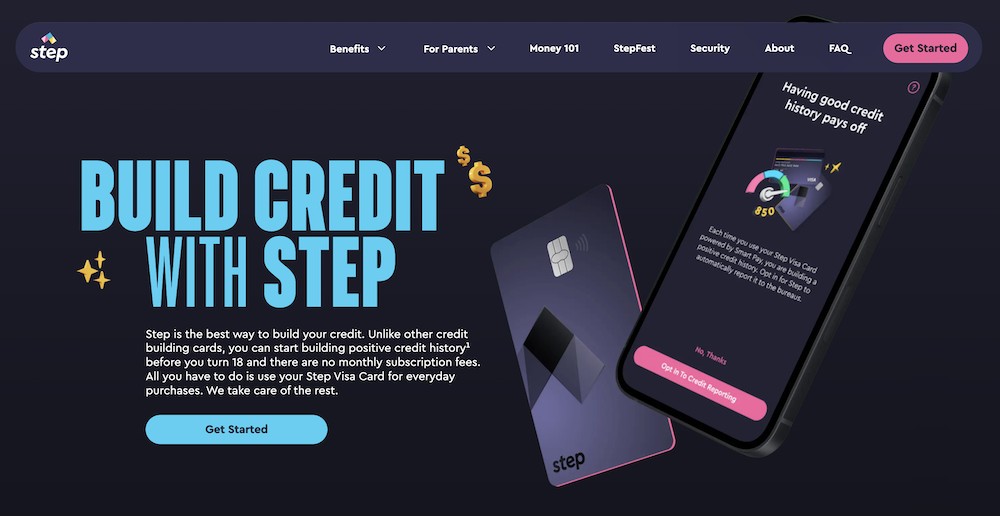 The free Step Visa Card is a unique "hybrid" secured credit card that's tailor-made for kids and teens. It has the safety features of a debit card, but it functions like a Visa credit card—including the ability to build your child's credit history.
Parents, who sponsor the card for their child, add money to this FDIC-insured account and can determine how their child can spend. Kids can use their card anywhere Visa is accepted, and even use it to withdraw cash within Step's network of more than 30,000 ATMs.
Step's credit card for teens features an "invest" function that allows children age 13 and older to buy and sell Bitcoin for a small transaction fee. They can also earn Bitcoin (or cash) rewards when they opt into offers from companies like Hulu, Chick-Fil-A, CVS, and The New York Times. The app is not a pure crypto wallet, however—your kids currently can't spend Bitcoin directly at vendors.
One of the most unique and powerful features of the Step card is its ability to build your teen's credit history. With this optional feature, Step will report the past two years' worth of information—transactions, payment history, and more—to the credit bureaus when your child turns 18. That can greatly improve their chances of starting adult life with a better credit score, which can help lower the cost of things like student loans and auto insurance.
Read more in our Step review.
Related: Best Prepaid Debit Cards for Kids & Teens
Best Ways to Make Money as a Kid: In-Person
---
Now, let's look at some jobs that a kid wouldn't necessarily need an internet connection to tackle. (Note: Most of these don't have any hard-and-fast federal minimum age requirements, but a few do, and in call cases, you'll want to consult your state labor laws to make sure your kid is compliance.)
15. Mowing Lawns
---
Minimum age requirement: Varies by state
Mowing lawns is a classic job for kids, but it's not a slam-dunk for any age given both FLSA and state laws.
The FLSA doesn't allow minors under age 16 to operate any power-driven equipment short of what you'd typically find in an office. That means while, say, a 14- or 15-year-old could mow lawns, they'd have to use a manual push mower to do it. Also, some states exempt lawn mowing specifically from state laws having to do with working hours or wage requirements.
The American Academy of Pediatrics recommends children be at least age 12 to use a push mower and at least age 16 to handle a riding mower. Parents also should consider a child's maturity level when deciding an appropriate age for this job.
If a kid can do this job, they can make some decent money. Some clients might just need occasional help (like when they're on vacation), but many clients will want their lawns cut regularly. Also, this is a great gig for kids who want to work independently and outside.
16. Delivering Newspapers
---
Minimum age requirement: Varies by state
Delivering newspapers is a job that's explicitly exempted from some age-related rules. Specifically, the U.S. Department of Labor notes that kids younger than 14 can deliver newspapers to customers.
This job is best fit for early risers, as hours typically begin very early. It's also a great form of exercise, and there's no need to dress up for it.
Just note that many newspaper delivery routes are now done by adults because they require a driver's license and a car to get around. But kids can still apply, and older teens who drive should be able to meet the driving requirements.
Related: 50+ Best Money-Making Apps That Pay You Real Money
17. Becoming a Summer Camp Counselor
---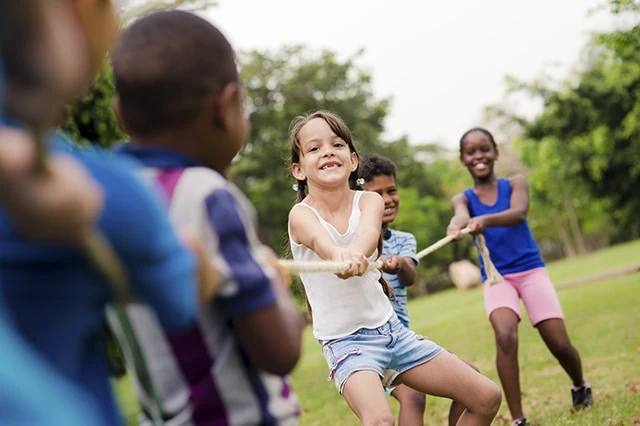 Minimum age requirement: Varies by state
Working as a summer camp counselor can be a fun way to make money. Camp counselors lead young kids in activities and frequently play games with them, and the job typically involves a lot of outdoors time.
Summer camps naturally begin and end while kids are out of school, so you won't have to juggle coursework while keeping this job. Camp counselors gain valuable leadership skills and insights into whether they want to continue to work with younger children in the future.
While some camp counselor jobs only hire older teens, other camps are open to hiring younger teens as junior camp counselors.
18. Giving Music Lessons
---
Minimum age requirement: Varies by state
Giving music lessons is an excellent way for musically talented kids to make money. Often, music lessons last only an hour or less, making it easy for young adults to fit lessons into their schedules. As you teach someone an instrument or how to sing, it can help you hone your own skills.
Additionally, this is a gig that can pay well because not everybody has expertise in singing or an instrument. Many people also don't have the patience or communication skills to teach music lessons. Music tutors can set their own rates and choose who they accept as students.
19. Hosting a Garage Sale
---
Minimum age requirement: Varies by state
Garage sales not only let you earn cash—they also help you declutter your home.
Parents should suggest that if a child wants to make money to buy themselves new toys or electronics, they can sell toys or electronics they already own but no longer use. (Just make sure to monitor what the child is selling so nothing truly valuable is taken away.) Kids who enjoy this type of work might, when they get older, consider making money selling stuff online via sites such as eBay, Mercari, and Facebook Marketplace.
Here's a bonus tip: Attract more people to your garage sale (and make more money) by also having a bake sale.
20. Printing and Selling T-Shirts
---
Minimum age requirement: None
Does your kid have an eye for design? Do they like tossing out short, catchy phrases? Well, children and teens might consider putting their creativity to use by printing and selling T-shirts.
Selling options abound. Your kid could simply try selling the T-shirts in person, but they also might get permission to sell shirts at school if they incorporate the school's name, mascot, or motto, or they could partner with local businesses to sell some of their shirts for a cut of the profits.
Kids can also do well by taking this enterprise online. An e-commerce site will allow a kid to show off their wares and print on demand when they make a sale. (Just remember: Be original, and don't steal others' ideas. Also, some methods of selling T-shirts might require the help of a trusted adult.)
21. Dog Walking
---
Minimum age requirement: Varies by state
Children who walk dogs to make money benefit from exercise and fresh air as they work, plus they get to spend time with animals. And any kids who already walk their own dogs have the experience they need to take on paying customers.
Once kids turn 18, they may apply as a walker for the Wag! app, which matches dog walkers with clients.
22. Pet Sitting
---
Minimum age requirement: Varies by state
Pet sitting as a kid can earn you more money than just walking dogs. In addition to giving energetic pets enough exercise, pet sitters are usually responsible for ensuring pets are fed and always have enough water. They might also play games with the animals, give them any necessary medications, and more.
This is a great job for anyone who loves animals. This is a job that can be done year-round, but there's often extra demand during the summer when families go on vacation.
23. House Sitting
---
Minimum age requirement: Varies by state
House sitters also see a lot more demand during the summer as people head out for vacations.
House sitters show that someone is home, which typically deters would-be burglars. They also typically do small tasks around the house, such as watering plants or bringing in the mail. And because it requires a lot of trust to hire someone as a house sitter, people prefer hiring people they know—like, say, neighborhood kids.
Children who house sit for neighbors or nearby family often enjoy the privacy they get from being in a home alone. They also often get access to food, streaming services, and sometimes even video game consoles.
24. Lifeguarding
---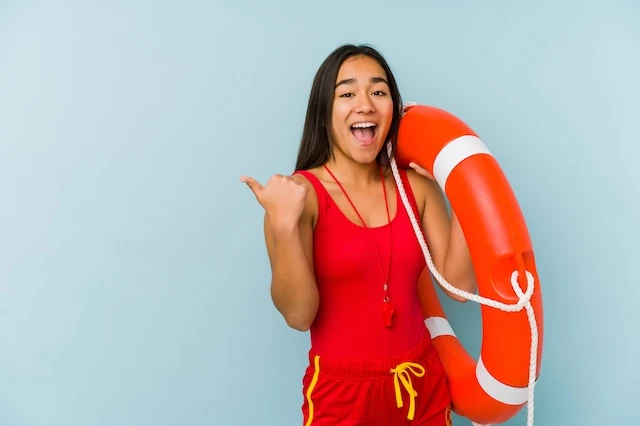 Minimum age requirement: 15
The Fair Labor Standards Act is very specific about lifeguarding: A kid must be at least 15 years old to work as a lifeguard at water amusement parks and traditional pools, and they must be at least 16 to lifeguard at natural environment facilities, such as lakes, wharfs, and piers. They also must be properly certified.
If you're old enough to qualify, lifeguarding is one of the most rewarding jobs—after all, you can literally save people's lives. Lifeguards also usually get free access to the facilities they work, and oftentimes these positions are outdoors. While some people work as lifeguards all year, they are needed most during warm months, making it a great summer job.
25. Doing Household Chores
---
Minimum age requirement: None
Household chores are the first way many kids make money. Sometimes parents start paying kids for chores they're already doing, and sometimes they only pay for chores in addition to the child's regular household duties.
Parents benefit from a cleaner home and knowing that their children are making money in a safe way. Plus, it ensures their kids know how to properly handle these lifelong responsibilities, which will better prepare them for adulthood. Even very young children can start to make money by doing chores.
How Can Learning How to Make Money as a Kid Teach Money Skills?
---
Kids get more out of earning money than just the money itself. Making money also helps them better understand the value of money, including how much work it takes to earn a desired amount.
For the youngest kids, making money helps them learn what each dollar and coin is worth, and they can practice these skills by making small purchases with the money they have earned. Slightly older kids can learn about saving their money to be able to afford larger purchases down the road, and parents should encourage this by helping them make financial goals.
Once they earn enough, children can branch out into other important money topics, such as holding money in savings accounts, investing it, and even (sorry!) paying taxes.
Can Kids Contribute Their Earnings Toward Retirement?
---
Yes, any child with earned income can contribute to a custodial IRA. Custodial IRAs can either be traditional IRAs (funded with pre-tax money, taxes taken out at retirement) or Roth IRAs (funded with taxed money, no taxes taken out at retirement). Custodial Roth IRAs are typically a better fit for most children, as their tax rate now is probably lower than what it will be in retirement.
The contribution limit for either IRA is $6,500 or the amount of income the kid earned—whichever amount is less. Parents can contribute for the child, as long as they don't contribute more than the child earned that year. (For example: If a kid earns $1,000 one year, the parents could contribute $1,000 to the custodial IRA and let the child keep the money they made instead.)
One consideration: Children usually don't earn large sums of extra cash, so make sure you sign up for a custodial IRA with little to no fees cutting into the account's earnings.
Related: The 13 Best Investment Apps for Beginners
How to Make Money as a Kid: FAQs
---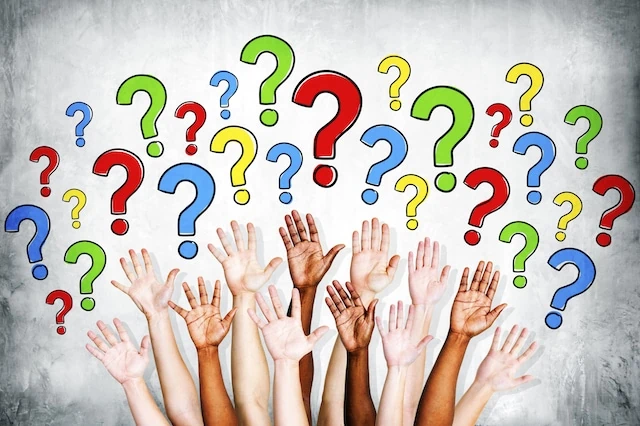 How can a kid make $50 fast?
A kid can make $50 fast through a number of tasks.
The easiest way is to make a deal with their parents to do chores or anything else that needs to be done around the home.
If parents can't or aren't willing to pay their kid for chores, another good option is to offer dog walking or lawn mowing services to neighbors and family friends. Kids can also try to sell stuff at a garage sale.
You can also make fast money through downloading apps, as many apps pay you a little money just for signing up. However, sign-up bonuses are small and only for new users, so it's not a great long-term plan for earning a substantial amount of money.
For fast money, many apps give you money just for signing up. However, only new users get sign-up bonuses, so it doesn't work as a long-term plan for earning money.
Past that, we suggest revisiting the above sections for additional ways kids can earn money quickly.
How much money can a 10-year-old make?
Well, 10-year-olds aren't old enough to work traditional jobs, with the exception of agricultural work and a parent-owned business. But while this can limit the amount of money a child can make, a 10-year-old can still earn a little cash through small gigs, such as household chores or watching ads online.
These small amounts can grow if they're put into a savings account. Also, these small amounts are enough to teach kids financial skills, which will help them be better about managing their money as they mature.
What should a 10-year-old spend their money on?
I'll be clear: There's no single right answer to this question.
Some young children want to spend money as soon as they get it. Others love watching it grow in a savings account and are genuinely scared to spend a single penny.
My opinion? Balance is key when handling money—regardless of age.
A kid, for instance, might be encouraged to spend a portion of their money on small items (like candy), save some for larger purchases (like a video game), and have the rest put aside for major future goals (college tuition, retirement).
Parents can encourage their kids to save for larger purchases and major future goals by helping them open a high-yield savings account or investment account.
How can kids make money at home?
Some parents just don't have the time to drive their kids to and from a job. Well, kids can still make money right from home, in a couple of ways. One method is to have their parents pay them to do work around the house, such as cleaning, mowing the lawn, or walking the dog.
Kids can also earn cash online. Many teens can make cash online through simple tasks, such as taking surveys, sharing an internet connection (with parental permission), watching ads, playing games, and more. Some websites may pay through gift cards, while others pay through PayPal (though a parent will have to allow their child to be paid through their PayPal account).
---
Terms and Conditions for Fidelity Youth™ Account
The Fidelity Youth™ Account can only be opened by a parent/guardian. Account eligibility limited to teens aged 13-17.
* $0.00 commission applies to online U.S. equity trades and exchange-traded funds (ETFs) in a Fidelity retail account only for Fidelity Brokerage Services LLC retail clients. Sell orders are subject to an activity assessment fee (from $0.01 to $0.03 per $1,000 of principal). Other exclusions and conditions may apply. See Fidelity.com/commissions for details. Employee equity compensation transactions and accounts managed by advisors or intermediaries through Fidelity Institutional® are subject to different commission schedules.
¹ Limited Time Offer. Terms Apply. Before opening a Fidelity Youth™ Account, you should carefully read the account agreement and ensure that you fully understand your responsibilities to monitor and supervise your teen's activity in the account.
² The Fidelity Youth™ app is free to download. Fees associated with your account positions or transacting in your account apply.
³ Zero account minimums and zero account fees apply to retail brokerage accounts only. Expenses charged by investments (e.g., funds, managed accounts, and certain HSAs) and commissions, interest charges, or other expenses for transactions may still apply. See Fidelity.com/commissions for further details.
⁴ Fractional share quantities can be entered out to 3 decimal places (.001) as long as the value of the order is at least $0.01. Dollar-based trades can be entered out to 2 decimal places (e.g. $250.00).
⁵ Your Youth Account will automatically be reimbursed for all ATM fees charged by other institutions while using the Fidelity® Debit Card at any ATM displaying the Visa®, Plus®, or Star® logos. The reimbursement will be credited to the account the same day the ATM fee is debited. Please note, for foreign transactions, there may be a 1% fee included in the amount charged to your account. The Fidelity® Debit Card is issued by PNC Bank, N.A., and the debit card program is administered by BNY Mellon Investment Servicing Trust Company. These entities are not affiliated with each other, and Fidelity is not affiliated with PNC Bank or BNY Mellon. Visa is a registered trademark of Visa International Service Association, and is used by PNC Bank pursuant to a license from Visa U.S.A. Inc.
⁶ Venmo is a service of PayPal, Inc. Fidelity Investments and PayPal are independent entities and are not legally affiliated. Use a Venmo or PayPal account may be subject to their terms and conditions, including age requirements. 
Fidelity Brokerage Services LLC, Member NYSE, SIPC, 900 Salem Street, Smithfield, RI 02917