You don't need a high school diploma in your hand to start earning money.
Working a part-time job during high school, as long as you can balance it with your schoolwork, offers a bunch of benefits. It can give you a sense of independence, it can help you earn money for things you want, and it can even give you an advantage when you're applying to colleges and full-time jobs later in life.
Better still: High schoolers have many more job options, some with much more flexibility, than previous generations had. Sure, there are scores of traditional part-time jobs where you show up to work at set hours every week. But thanks to the internet, there are many more jobs than there used to be that cater to people with limited free time and/or no transportation.
So, are you ready to learn how you can make money in high school? Today, I'm going to go through a variety of potential job opportunities and explain what makes each one of them more attractive to certain types of people (and less attractive to others). In addition to that, I'll also answer some common questions you might have about working during your high school years. 
How to Make Money in High School
---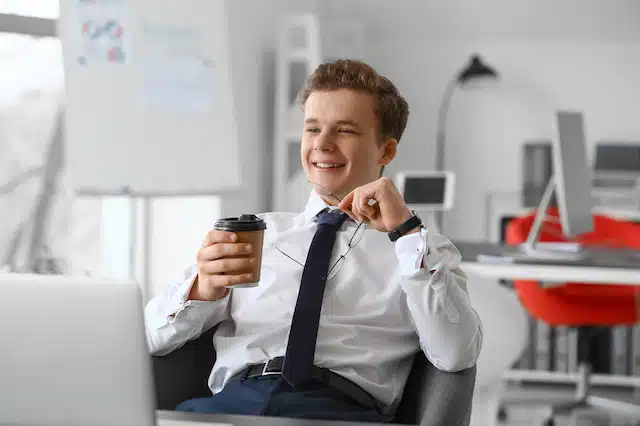 Some high schoolers do very little outside of their coursework. Others do so many extracurriculars that it feels like they're already working full-time jobs.
So before you figure out how to make money in high school, you need to evaluate whether you have the time and focus to take on a part-time job. Busy teens, after all, can struggle to juggle schoolwork, activities, family responsibilities, and social lives.
It could be that you have enough time to tackle a part-time job all year long. But maybe you do too much during the school year for that—if that's the case, it might make more sense to get a summer job.
But while any kind of job in high school is going to take up some of your valuable time, you'll get plenty in return.
Money is No. 1, of course. When you work, you get paid, and that money can go toward a number of things—from buying clothes or going out with your friends, to saving toward bigger financial goals such as a car down payment or college tuition.
But on top of just getting things you want, using money you've earned to buy things helps develop a sense of independence. Past that, a job also teaches high schoolers financial responsibility and the connection between working and money. It can look good on a college application or a resume once you apply for your first full-time job. And it can even lay the groundwork for an entrepreneurial mindset—a valuable skill to have later in life.
So, balance is key. Yes, if you want to get a part-time job during high school, you should pursue it. Just keep your eyes on the main prize, which is graduating high school and setting yourself up for the next step, whether that's going to college or a trade school, getting a full-time job, joining the military, or taking on some other adventurous endeavor.
OK, OK, enough preaching. Now that you know where your focus should be, I'm happy to tell you that there are all sorts of jobs available to high schoolers (and even younger kids). Just make sure you familiarize yourself with both federal laws and your own state's laws concerning age limits—many types of jobs are restricted or outright disallowed depending on a worker's age. As I go through the different types of jobs available to high schoolers, I'll note any federal age restrictions, as well as minimum age requirements for specific platforms.
Now, check out the options below to see which part-time jobs, side hustles, and summer gigs might be the best fit for you or your high schooler.
How to Make Money in High School (Online)
---
First up, let's look at a number of jobs that you can do from the comfort of your home. All you need is a computer (or even a tablet or smartphone) and an internet connection!
1. Complete Online Surveys
---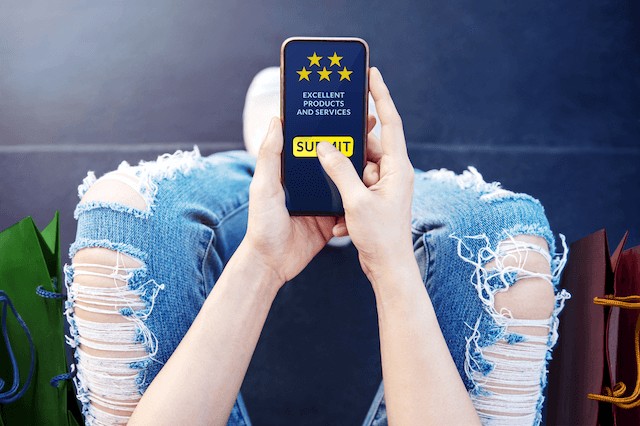 Minimum age requirement: Varies by service
Everyone has an opinion! But did you know you could get paid for yours? Several online survey sites offer up a little money when you tell them what you think. Below, we highlight two of the more popular services for taking surveys.
(We'll note, while taking online surveys on a survey site or app might not be the most lucrative use of your time, the convenience and flexibility these services provide can make them worthwhile contenders for teens interested in making money online from home or on the go.)
Branded Surveys
Minimum age requirement: 13 (Teens age 13 to 17 must have parental consent)
Branded Surveys has paid out more than $36 million to more than 3 million users.
The surveys made available to you will depend on your interests and profile information, as well as what research partners currently need. Each survey earns points; you can cash out once you've accumulated at least 500 points. Depending on survey length, users make anywhere from 50 cents to $5 per survey.
You can use your points toward gift cards from more than 100 brands, receive cash in your PayPal or bank account, or even make a charitable donation.
Related: Best Passive Income Apps that Give and Make Money
Swagbucks
Minimum age requirement: 13
Making money online through Swagbucks is simple. Swagbucks lets users earn Swagbucks points (SBs) by completing simple tasks—that includes taking surveys, yes, but also shopping online, playing video games, or even just doing web searches.
Users can redeem SBs for gift cards from popular retailers, such as Apple, Amazon, and Target; the website awards roughly 7,000 gift cards every day. However, if you just want cash, you can redeem points that way, too, and receive the money in a PayPal account. You'll need your own bank account if you want to transfer this money for you to use.
Several companies offer bank accounts specifically designed for kids and even teen checking accounts with debit cards. Just the same, you might consider asking your parents if you can use their account.
Related: Best Brokerage Account Bonuses and Promotions
2. Play Video Games
---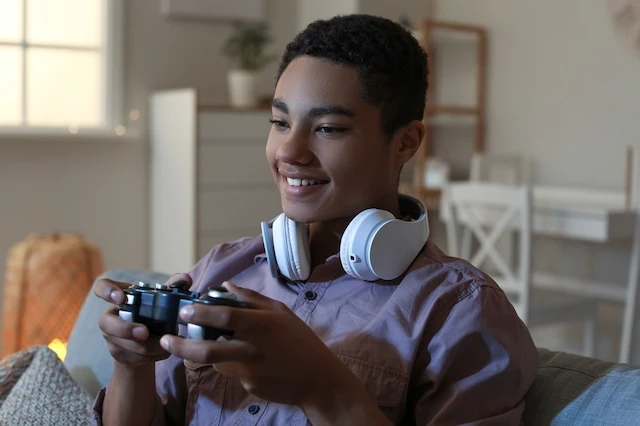 Minimum age requirement: Varies by service
What high schooler doesn't love playing video games? Well, as it turns out, that favorite hobby can also earn teenagers extra money.
MyPoints
Minimum age requirement: 13 (Teens age 13 to 17 must have parental consent)
MyPoints helps users earn money to redeem toward gift cards by playing online games. Activities include online games, bingo, puzzles, trivia and more. The more people play, the more MyPoints points they earn. For playing games, you can get up to 4 points/$ per game. Units can be redeemed for gift cards to stores including Target, Starbucks, Sephora, and more.
This app is available to teens 13+, though teens age 13 to 17 need to have parental consent.
Related: Best PayPal Alternatives for Under-18-Year-Olds
3. Watch Videos for Money
---
Minimum age requirement: Varies by service, typically 13
It's not just high schoolers—people of all ages spend a lot of time watching video online. Well, one way for high schoolers to earn extra money is by watching video content online. It's an easy job—one that can be done virtually anywhere a person has an internet connection.
ySense
Minimum age requirement: 13
ySense is an online community with multiple earning options for tasks such as taking paid surveys, testing new apps, signing up for websites, watching videos and more. Paid online surveys can be completed on your own schedule, and every survey completed earns points.
The service suggests completing the daily checklist bonus, a way to leverage more earning potential from the platform. For each day that you complete your Daily Checklist, you will have a bonus of up to 16.0% added to your account balance at the end of that day. You are paid via PayPal.
Related: How to Get Free Stocks: 14 Apps Giving Away Free Shares
4. Test Products
---
Minimum age requirement: Varies by service
Companies need to conduct user testing for their apps, websites, and more. While some businesses do in-house user testing, others want outside opinions—particularly from their target demographics.
Product testing can be a fun way for teens to make money and many enjoy sharing their opinions. Some product testing platforms, such as UserTesting, require you to be at least age 18. Others, including Enroll, only require you to be at least 13 years old.
5. Create Your Own Products and Sell Things on Etsy
---
Minimum age requirement: 18*
Etsy is a one-stop shop for original items. Don't worry, though: You don't necessarily need to sell physical goods, such as crocheted sweaters or woodwork, which would require you to spend money on expensive materials every time you get an order.
Instead, you can create digital products, such as E-printables. Not sure how to create or sell them online? You can take an Etsy E-Printables online course to learn how.
Once you've learned how to create E-printables, you can set up an Etsy store and earn passive income by selling them. Check out the course in the product box below to learn more.
* The minimum age to sell through Etsy is 18, but if you're younger, you can ask a parent or another trusted adult if you can sell your items via their account.
6. Start a Blog
---
Minimum age requirement: Varies*
If you're creative, you can consider starting a blog. A blog can cover any topic that interests a high schooler, from fashion to food to mental health and beyond. Monetization comes through advertisements or affiliate links.
Teens shouldn't expect to instantly start making boatloads of money through blogging, but with enough content and effort, cash can start trickling in and growing over time. For some high schoolers, the combination of having a great creative outlet and a little extra cash can be an enticing-enough draw.
* While it's free to start a blog, some monetization platforms might have minimum age requirements, and thus a high schooler would require help from a trusted adult.
7. Write as a Freelancer
---
Minimum age requirement: 18*
A high school student who is skilled at writing, but wants to leave all of the marketing (besides marketing themselves) to others, might enjoy freelance writing. This can be a particularly good fit for teens who write for businesses that have teenagers as their target demographic, or for teens with notable personal experiences others might want to read about.
* Any business that requires writers to sign an NDA can only hire people age 18 or older, but not all businesses require one.
8. Thrifting / Buying and Reselling
---
Minimum age requirement: Varies*
Is your home getting too cramped with items you don't use anymore? Rather than donating it, a high school student can easily run some summer garage sales.
If they enjoy this type of work, they might start buying and reselling items. For example, teens might find low-priced items at a local thrift store and try reselling them for a profit on Facebook Marketplace.
* Some online marketplaces might have minimum age requirements, and thus a high schooler might need the help of a trusted adult.
8. Start a YouTube Channel
---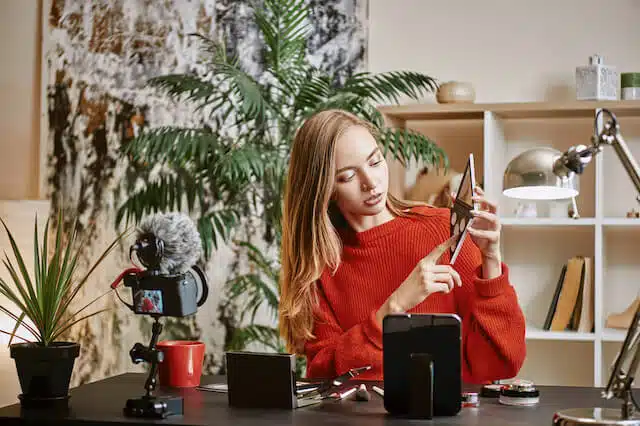 Minimum age requirement: 18*
A YouTube channel is a great way to show off acting or singing skills, teach people something you're passionate about, and much more. Many high schoolers find YouTube to be an excellent creative outlet … if you spend enough time creating quality content, you can make money from it as well.
You can get paid from ads that play during your content, but many YouTubers earn much more money from sponsored videos, swag, and paid product promos.
* You must be 18 years old to earn ad revenue from your YouTube channel, but if you're younger, you can create an account with a trusted adult.
How to Make Money in High School (Offline)
---
Now, let's explore jobs that probably will require you to leave the house.
9. Work for Your School
---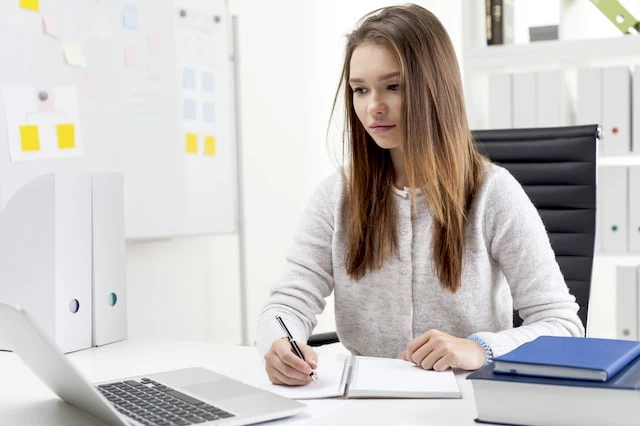 Minimum age requirement: Varies
OK, many students don't necessarily want to spend a minute more at school than they have to, but high schoolers who do might consider asking their guidance counselor if there are opportunities to work at school. For instance, schools might need administrative aid in the office, help with maintenance, and more.
A school job is a great option for younger high schoolers because they might not need any special transportation—they just take the bus like they normally would. Also, teens who work at their school could get excellent letters of recommendation for both college applications and future employment.
10. Work in Retail
---
Minimum age requirement: 14, but can vary by store
A retail job is a great way to improve your multitasking and customer service skills. There is high demand for retail workers, so it's often easy to secure one of these jobs.
Retail jobs pay regularly, and many stores give their workers discounts. A student might work at a favorite clothing store and save money buying clothes. Plus, retail work usually has multiple people on the same shift, so high schoolers frequently get to work with their friends.
11. Babysit
---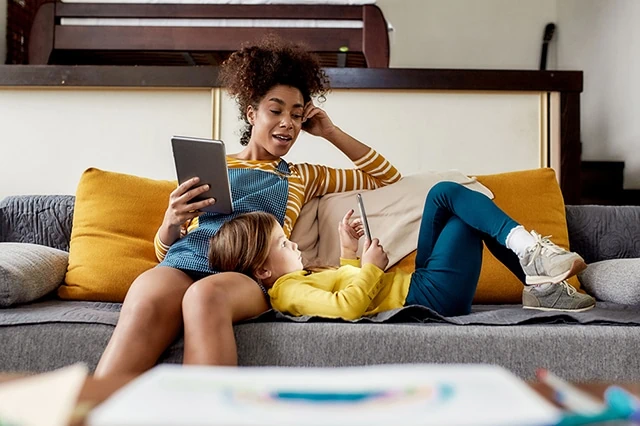 Minimum age requirement: None
If you talk to adults, quite a few of them would tell you babysitting was how they first started making money in high school. I suggest you begin babysitting for family member and/or family friends to gain experience before offering babysitting services to people you don't already know.
In addition to earning extra cash, babysitting teaches you some skills that will be useful if you want a career involving children or just want to have your own kids one day.
12. Work as a Referee
---
Minimum age requirement: Varies by state
Refereeing is an excellent choice for any high schooler who loves sports. And because you're usually refereeing for younger children, it can also be a great fit for anyone considering working with youths in the future. This is also typically seasonal work, so many times it's a summer job that will end before the next school year begins.
However, check your state's laws—minimum ages for this particular job vary, typically between 13 and 15.
13. Work at a Concession Stand
---
Minimum age requirement: 14, but can vary by employer
Working at concession stands—at, say, a sporting event or an amusement park—not only allows teens to earn money, but can often help them support organizations they care about. (Funds from concession stands, for instance, might go toward funding a sports team, church group, or charitable organization.)
This job lets workers dress more casually than other food service jobs. Plus, it's convenient to work concession stands located right at one's school.
14. Tutor
---
Minimum age requirement: None
Tutoring is an excellent way to make decent money in high school, reinforce concepts to yourself as you teach others, and even to gauge whether you'd be interested in teaching or a similar profession in the future.
Usually, tutoring is only done in short chunks of time (say, a half-hour or hour per session), so it's easy to fit tutoring into a busy schedule. And if you've got a great grasp of an in-demand tutoring subject, your hourly rate can often be much higher than what you would make at other popular high school jobs.
Tutorpeers
Minimum age requirement: 13
One option is to sign up for Tutorpeers, which provides a safe space where teens ages 13-18 can get paid to tutor other students.
With Tutorpeers, you can set your own rates. Learners begin booking tutoring appointments and are charged 12 hours before the session—then the payments are released to you within two to three days after the session.
Tutorpeers users must sign up for a Stripe account, which in turn will allow them to get paid in their bank account.
15. Give Private Music Lessons
---
Minimum age requirement: None
If you're skilled at an instrument or singing, you can earn money by giving others private lessons. Like with tutoring, private music lessons are usually short sessions, often just a half-hour or hour. That makes it easy to fit into even busy schedules.
It can be rewarding to see improvement in each lesson. Plus, once word spreads about your teaching skills, you can usually charge a high hourly rate.
16. Be a Summer Camp Counselor
---
Minimum age requirement: 14
You'll find a lot of high schoolers among the ranks of summer camp counselors. Camp counselors often lead children in fun activities, such as hikes or arts and crafts. Depending on the camp, you might just work during the day, though some summer camps have overnight stays.
Camps can revolve around a wide variety of themes, but most involve the outdoors, meaning counselors get to enjoy fresh air and sunshine. The seasonality is perfect, too—high schoolers can do their work during the summer and be finished with it well before school starts again.
17. Paid Internship
---
Minimum age requirement: 14, but can vary by employer
Interning is an excellent experience to put on resumes, college applications, and scholarship forms. They also give you experience and insights into a field where you might want to pursue a career when you're older.
Also, some information is better learned not from books or classes, but from the real-life experience you get from interning. But perhaps the best perk of all? Internships frequently result in recommendations for other jobs down the line, and sometimes, they can lead to full-time employment with the company. Just remember: Some internships are unpaid, so if you're a high schooler looking to make money, always ask about pay before accepting the position.
18. Apprenticeship
---
Minimum age requirement: 16, but can vary by program
Any high schooler considering a trade career in the future should look into apprenticeships. An apprenticeship is effectively on-the-job training for some sort of skilled work, though it can include additional studying. Apprenticeships provide valuable training, experience, and mentorship.
Apprenticeships frequently result in future employment offers once you graduate. And even if you don't get a job right away through someone you apprenticed with, you've gained valuable industry connections that you can often parlay into a job eventually.
19. Work in Customer Service
---
Minimum age requirement: 16, but can vary by company
Customer service representatives can chat with customers in person, online, or on the phone, depending on the company and role. The job typically involves answering questions about the business or product, though you might also have to do some problem solving and taking orders.
These types of online jobs for teens are excellent resume-builders. Good customer service skills are highly valued at many businesses, so working as a customer service representative can be an excellent stepping stone to another job.
20. House Sit
---
Minimum age requirement: None
House sitting is a great job for high schoolers who want some space for themselves. The main responsibility is to keep the home occupied while the owners are away. Additionally, the house sitter may be asked to bring in mail, water plants, or handle other basic household tasks. House sitters often enjoy perks such as access to the pantry, cable/streaming services, and even gaming consoles. And given that the job often includes hours of free time, high schoolers can tackle homework and studying while they do it.
21. Work as a Dog Walker or Pet Sitter
---
Minimum age requirement: None
Offering up dog-walking services allows teens to get some exercise and enjoy the sunshine. And, of course, it's a perfect summer job for dog lovers.
If you love dogs, or other pets, you can also try your hand at pet sitting. Pet sitting involves making sure the animals have enough exercise, as well as enough food and water, and possibly even medicine. In some cases, young teens might be required to spend the night in another person's home.
This can be great steady work, as a teenage dog walker or pet sitter who's good with animals is likely to get repeat clients.
22. Work at a Golf Course
---
Minimum age requirement: Varies
You can work one of several jobs at a golf course, whether that's staffing the front desk, maintaining the grounds, or caddying.
Most golf course workers get to play the course at a reduced or free rate. Caddies and maintenance employees also get to enjoy working outside. And caddies especially get to learn more about golf and have the opportunity to earn cash tips, too.
Making Your Own Money In High School: FAQs
---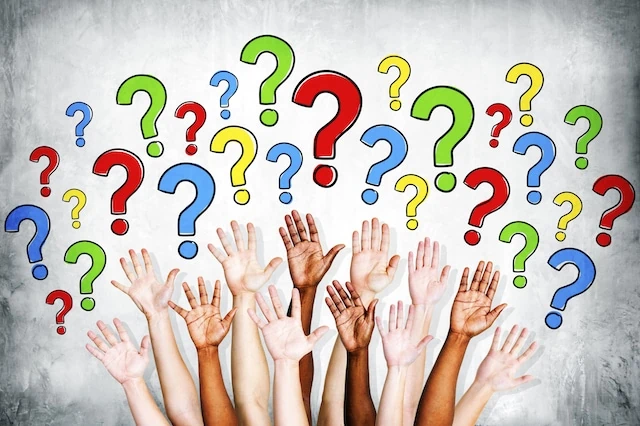 Do teens have to pay taxes if they earn money?
Any teen, regardless of age, whose earned income is $13,850 or more in 2023 will owe taxes and must file a tax return.
However, even if you earn less than that amount, it might make sense to file a tax return anyways, as you might receive a refund of your withheld earnings. Also, teens who wish to contribute to a traditional individual retirement account (IRA) or Roth IRA should also file taxes, no matter how much they earned.
Where should teens stash the money they earn?
Our advice? We think that teens should set aside a portion of their hard-earned money to be used in the future, but they also deserve to spend some of it.
Traditional teen checking accounts and banking apps are good choices for storing money that the teen will need soon, whether that's to spend in the immediate-term or to save for shorter-term goals.
But teens also should sock away a little money into an investment account for longer-term goals. Because at a young age, even small amounts of money can compound and grow into massive sums years down the road.
Here, I've outlined accounts that I rate very highly—one bank account, and one investment account.
Bank account for teens: Chase First Banking
---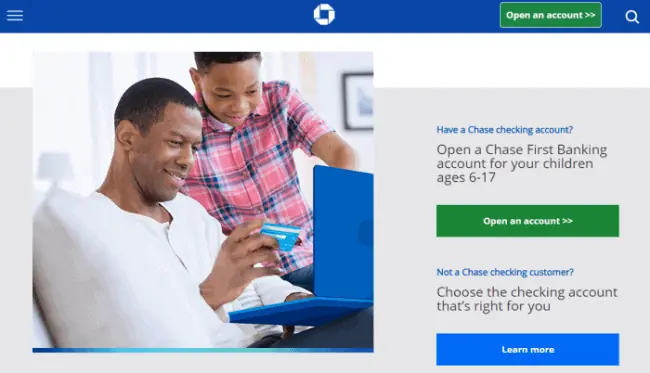 Ready to teach your little ones about money, but not quite sure if you have the time, patience and expertise?
Chase First Banking℠ offers simple banking for both of you in one location: the Chase Mobile® App—for free. Manage all accounts with this mobile app and encounter no fees as well as find yourself able to withdraw money on 16,000 Chase ATMs around the country. The account is designed with kids 6-12 in mind, and available for ages 6-17.
At the heart of Chase First Banking℠ sits one of the best free debit cards for kids and teens that works anywhere Visa is accepted.
Need insight and oversight into your child's spending and saving? You can set spend alerts and limits as well as specific locations all in your Chase Mobile® app.
Teach your kids to spend, save and earn — all from the Chase Mobile® app. Chase First Banking℠ helps parents teach teens and kids about money by giving parents the control they want and kids the freedom they need to learn.
To get started, you'll first need to be a Chase customer with a qualifying Chase checking account.
Consider opening a Chase Total Checking℠ or Chase Secure Banking℠  account to qualify.
Chase Total Checking℠ also grants access to 16,000 Chase ATMs and more than 4,700 branches as well as a $200 sign up bonus when you set up direct deposit within 90 days of coupon enrollment. You can pay $0 in monthly fees, subject to meeting certain conditions*.
Chase Secure Banking℠  offers the same Chase ATMs and branch locations as well as a $100 sign up bonus when you make stated qualifying activities and meet certain conditions.
Once you open a qualifying Chase Checking account, you may apply for a Chase First Banking℠ account for your child.
Read more in our Chase First Banking review.
Related: 5 Best Investment Accounts for Kids [Child Investment Plans]
Investment account for teens: Fidelity Youth™ Account ($50 bonus for teens, $100 bonus for parents)
---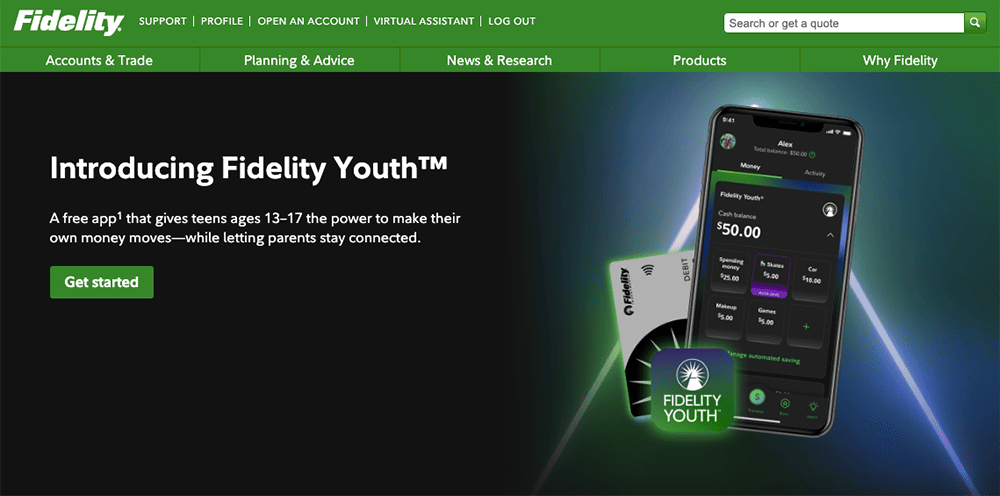 Available: Sign up here
Price: No account fees, no account minimum, no trading commissions*
Platforms: Web, mobile app (Apple iOS, Android)
Promotion: Teens get $501 on Fidelity® when they download the Fidelity Youth™ app and activate their Youth Account; parents get $100 when they fund a new account
Is your teen interested in jumpstarting their financial future? Do you want them to build smart money habits along the way?
Of course you do! Learning early about saving, spending and investing can pay off big when you start on the right foot. And one tool that can help your teen get that jump is the Fidelity Youth™ Account—an account owned by teens 13 to 17 that's designed to help them start their money journey. They can start investing by buying most U.S. stocks, exchange-traded funds (ETFs), and Fidelity mutual funds for as little as $1!⁴
Your teen will also get a free debit card with no subscription fees, no account fees³, no minimum balances, and no domestic ATM fees⁵. And they can use this free debit card for teens to manage their cash and spend it whenever they need.
And as for building smart money habits? You and your teen can access your account through the Fidelity Youth™ app, which has a dedicated Learn tab packed with materials developed specifically to help teens develop good financial habits. Not only will Fidelity's interactive lessons, videos, articles, tools, and calculators accelerate their learning—but for every level they complete, reward dollars will be deposited into their account to use however they want.
Controls parents want and need
A parent or guardian must have or open a brokerage account with Fidelity® to open a Fidelity Youth™ Account. For new Fidelity® customers, opening an account is easy, and there are no minimums and no account fees.
Parents and guardians have plenty of tools they can use to monitor their teen's activity: They have online account access, can follow monthly statements and trade confirmations, and can view debit card transactions made in the account.
To make it even easier, you can set up alerts to notify you of trades, transactions, and cash management activity, keeping you firmly in the loop on actions your teen takes across the Fidelity Youth™ Account's suite of products.
If your teen has an interest in learning about investing and taking their first steps toward building their financial journey, you should consider downloading the Fidelity Youth™ app and opening a Fidelity Youth™ Account. The account comes custom-built for their needs, which will help them become financially independent and start investing for their future.
Read more in our Fidelity Youth™ Account review.
Related: Best Investing Apps for Teens
Do you need to make consistent money while in high school?
In truth, this comes down to your own personal situation. Some high schoolers only need a bit of extra spending cash. Others have regular costs, such as a cell phone bill or car payment. And others are trying to save for college or another significant expenses.
If you need consistent money, we suggest a job with regular hours and a set pay rate.
It's also worth noting that regularly receiving an income can make high school students feel more independent and prepared for adulthood. And a high schooler with a steady income can save more easily toward their financial goals, whether they're short- or long-term in nature.
Can a teenager work online?
Yes, teenagers can get online jobs. Age requirements vary—for some online jobs, you need to be at least 18 years old, but other online gigs have minimum age requirements that allow most teenagers to work, and still others have no minimum age requirements.
But teens should always consult their parents or guardians before they start working online to ensure it's a legitimate job (read: not a scam) and that they've set up a proper payment method.
---
Terms and Conditions for Fidelity Youth™ Account
The Fidelity Youth™ Account can only be opened by a parent/guardian. Account eligibility limited to teens aged 13-17.
* $0.00 commission applies to online U.S. equity trades and exchange-traded funds (ETFs) in a Fidelity retail account only for Fidelity Brokerage Services LLC retail clients. Sell orders are subject to an activity assessment fee (from $0.01 to $0.03 per $1,000 of principal). Other exclusions and conditions may apply. See Fidelity.com/commissions for details. Employee equity compensation transactions and accounts managed by advisors or intermediaries through Fidelity Institutional® are subject to different commission schedules.
¹ Limited Time Offer. Terms Apply. Before opening a Fidelity Youth™ Account, you should carefully read the account agreement and ensure that you fully understand your responsibilities to monitor and supervise your teen's activity in the account.
² The Fidelity Youth™ app is free to download. Fees associated with your account positions or transacting in your account apply.
³ Zero account minimums and zero account fees apply to retail brokerage accounts only. Expenses charged by investments (e.g., funds, managed accounts, and certain HSAs) and commissions, interest charges, or other expenses for transactions may still apply. See Fidelity.com/commissions for further details.
⁴ Fractional share quantities can be entered out to 3 decimal places (.001) as long as the value of the order is at least $0.01. Dollar-based trades can be entered out to 2 decimal places (e.g. $250.00).
⁵ Your Youth Account will automatically be reimbursed for all ATM fees charged by other institutions while using the Fidelity® Debit Card at any ATM displaying the Visa®, Plus®, or Star® logos. The reimbursement will be credited to the account the same day the ATM fee is debited. Please note, for foreign transactions, there may be a 1% fee included in the amount charged to your account. The Fidelity® Debit Card is issued by PNC Bank, N.A., and the debit card program is administered by BNY Mellon Investment Servicing Trust Company. These entities are not affiliated with each other, and Fidelity is not affiliated with PNC Bank or BNY Mellon. Visa is a registered trademark of Visa International Service Association, and is used by PNC Bank pursuant to a license from Visa U.S.A. Inc.
⁶ Venmo is a service of PayPal, Inc. Fidelity Investments and PayPal are independent entities and are not legally affiliated. Use a Venmo or PayPal account may be subject to their terms and conditions, including age requirements. 
Fidelity Brokerage Services LLC, Member NYSE, SIPC, 900 Salem Street, Smithfield, RI 02917